Consumer electronics can be problematic to buy. Partly because there's about a million options out there, and partly because we churn through them so quickly, the sustainably minded often feel bad about buying them at all.
British audio brand, Majority, has been around since 2012. Its Tru Sport earbuds may be the ideal option for those wanting a simple but robust option that doesn't break the bank. We've been testing them to see how they get on.
Features and design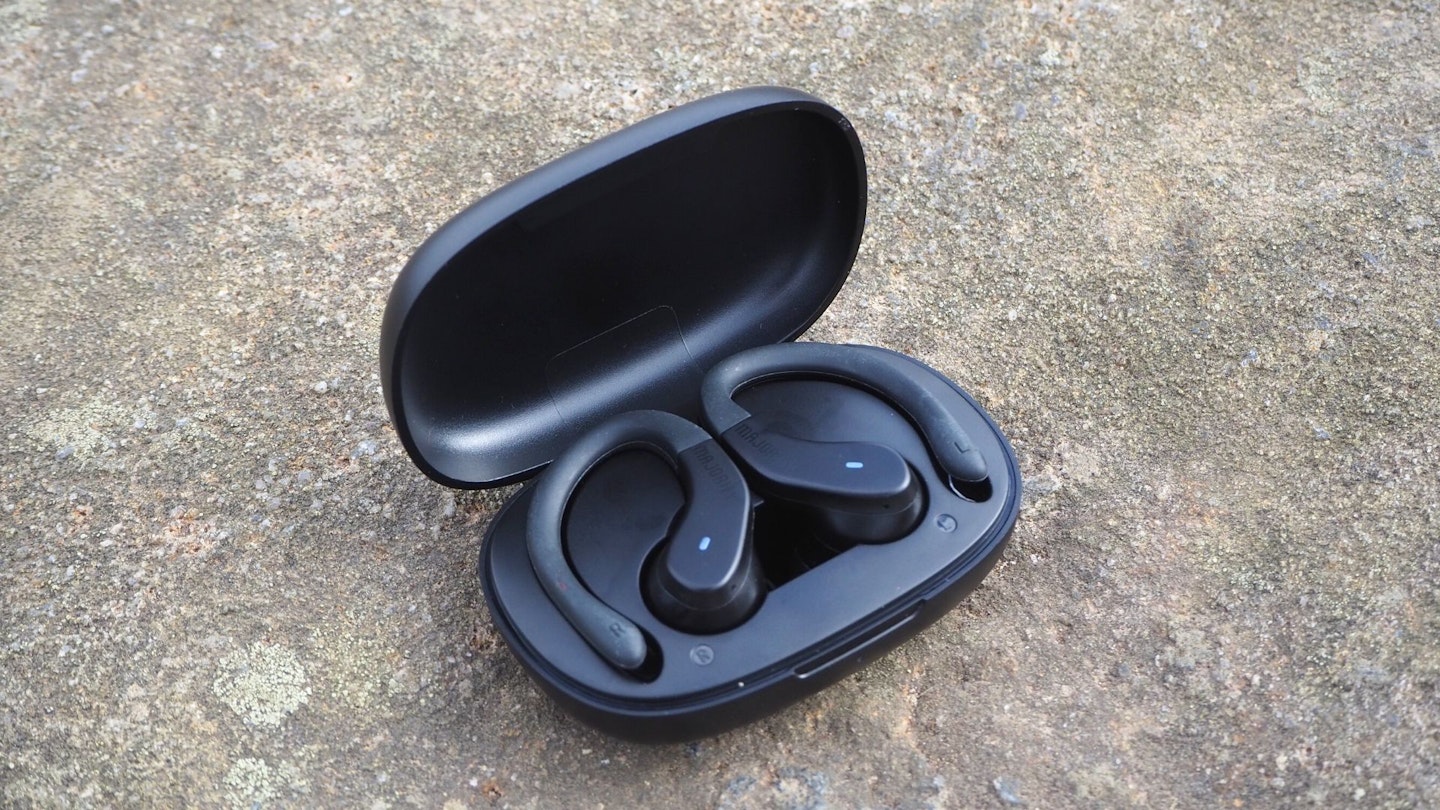 It's a simple recipe here, and for sub-£40 wireless earphones, that's a good thing. One of the major red flags for cheaper earphones is a features list as long as your arm.
With the Tru Sport you get Bluetooth 5.2, IPX7 water resistance rating, 30 hours of playback, USB-C fast charging, and a multifunction touch button on each earbud.
There isn't any noise cancelling software or companion app like the JBL Headphones app.
Performance
Majority has had good sense and judgement to make its Tru Sport earbuds relatively simple and dependable, rather than fully featured and shoddy. You get what you pay for. And with the agreeably priced Tru Sport earbuds, you get satisfactory sound quality, long run time, reliable weatherproofing, and decent functionality.
From Another One Bites The Dust to phone calls, sound from the Tru Sport earbuds is sharp and pleasant. It doesn't make you go, 'Oooh, wow,' but nor does it make you go 'Ugh'. Instead, it gets an approving nod.
Majority says the effective range is 10 metres. That's true, but within 10 metres the connection is strong. I left my device in my living room and walked down the hallway so several walls were between the earphones and device. There was no drop in connection quality.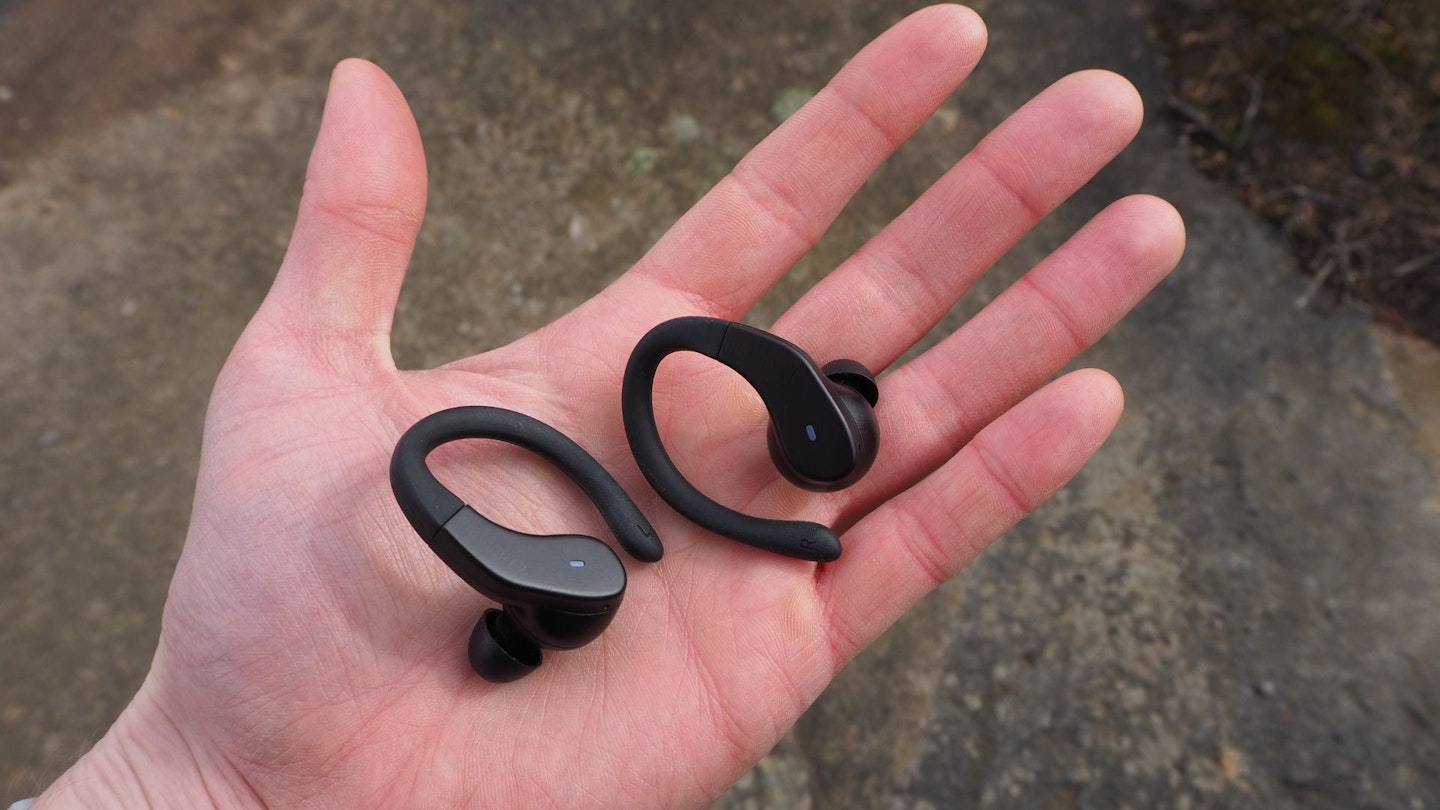 In terms of fit, the over-ear band is soft and flexible. It's certainly a secure fit and good for short and mid-length runs, but one of the advantages bone-conducting Shokz headphones have over conventional in-ear headphones is that they are more comfortable to wear for longer periods of time.
The IPX7 water-resistance rating is up there with the best sports earphones, even beating some more pricey models quoting a rating of IP55. But the same can't be said for run time. Each Tru Sport earbud has a 50mAh battery and the case has a 450mAh battery. In total it's a total run time of 30 hours. That's far from inadequate, but in a game of Top Trumps Wireless Earbuds Edition, some more expensive options offer upwards of 40 hours.
Going with buttonless touch controls is pretty standard. So, if you've had other wireless earphones the Tru Sport don't take any practice to get used to.
Sustainability
Just as with outdoor gear brands, customers of consumer electronics are increasingly demanding brands switch to sustainable ways of doing business.
The trouble is consumer electronics is a large and stubborn beast that is finding sustainability an acquired taste. Some electronics brands are doing more than others. Majority certainly looks like it wants to be at the forefront. It plants a tree with every order, and to date has planted almost half a million trees.
The brand is aiming to become the first carbon neutral audio brand, though at the time of writing, that's still a work in progress.
One of the brand's notable achievements is its launch of its Tru Bio Earbuds, which has a biodegradable plastic case, earbuds, and speaker drivers. Innovations like this rolled out across its entire line-up would be very welcome.
Price and competition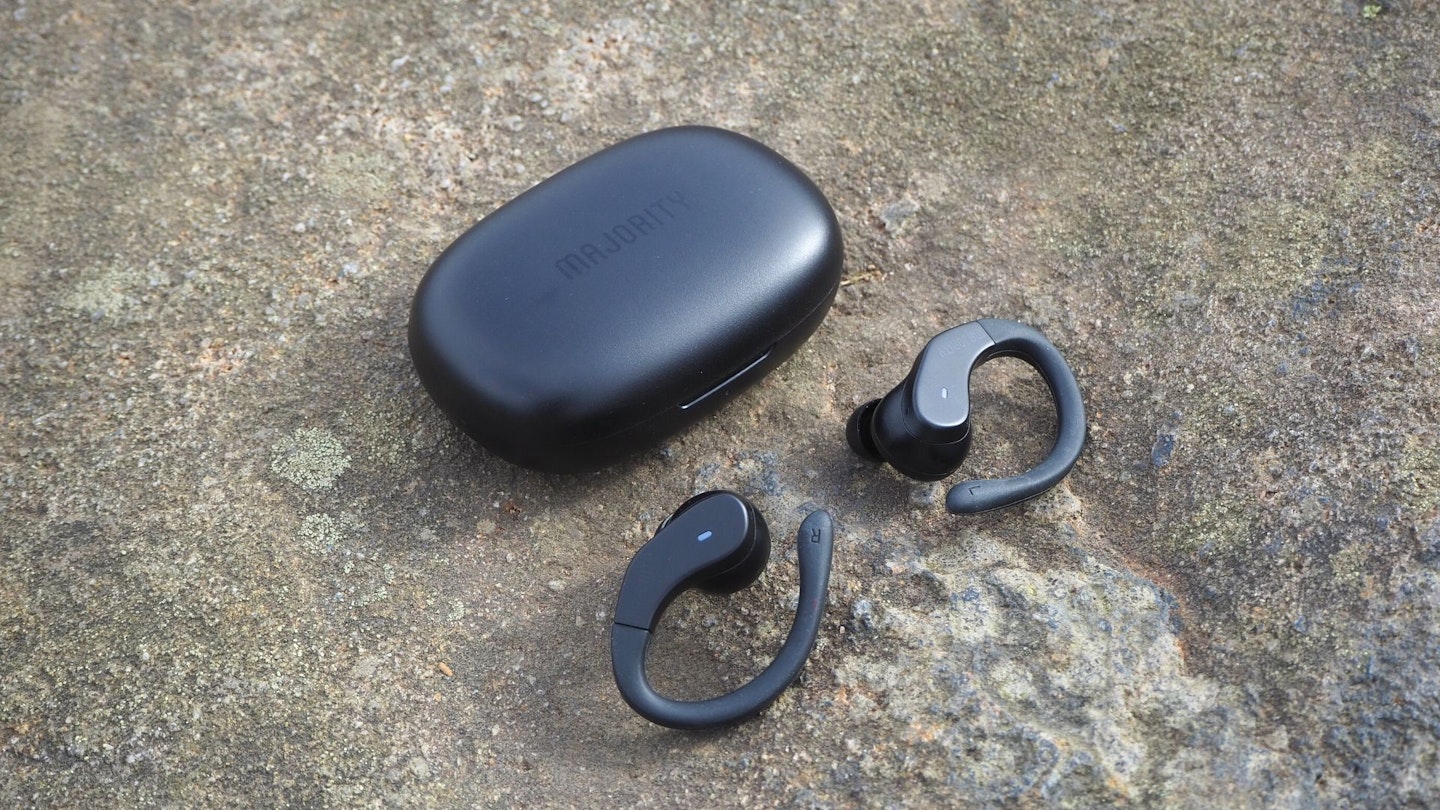 Comparing the Majority Tru Sport earphones to a couple of more expensive competitors, they come out pretty well. Let's take the JBL Endurance Peak 3 and Sony WF-SP800N sports earphones, for example. At over twice the price of the Tru Sport, expectations for both these models are high. Indeed they do deliver even better sound quality – especially the JBL earphones. The JBL can boast better weather-resistance with an IP rating of IP68 and better battery life, and clever ambient sound control.
Meanwhile, the Sony WF-SP800N earphones feature Digital Noise Cancelling and remarkable Ambient Sound Mode. But they are rated at IP55 and have an inferior run time to the Majority Tru Sport earphones.
Taking a competitor of a similar price – the JLab GO Air Sport – things are pretty even. Run time is similar, as is sound quality. The Tru Sport can claim a better IP rating (IPX7 vs IP55), but these two are locked in an even battle. They're both class-leading sports earphones for under £40.
Verdict
The Majority Tru Sport earbuds are like a really tasty £6 bottle of wine: sure, it's not as good as the best out there, but you feel like you've found a gem in the affordable price range.
These are honest, effective and uncomplicated to use, and for these reasons, we think they're great.
Description
Pros
Great value
IPX7
Competitive run time
One of the best sub-£40 options for sound quality
Cons
If your set on the longest possible run time, there are better options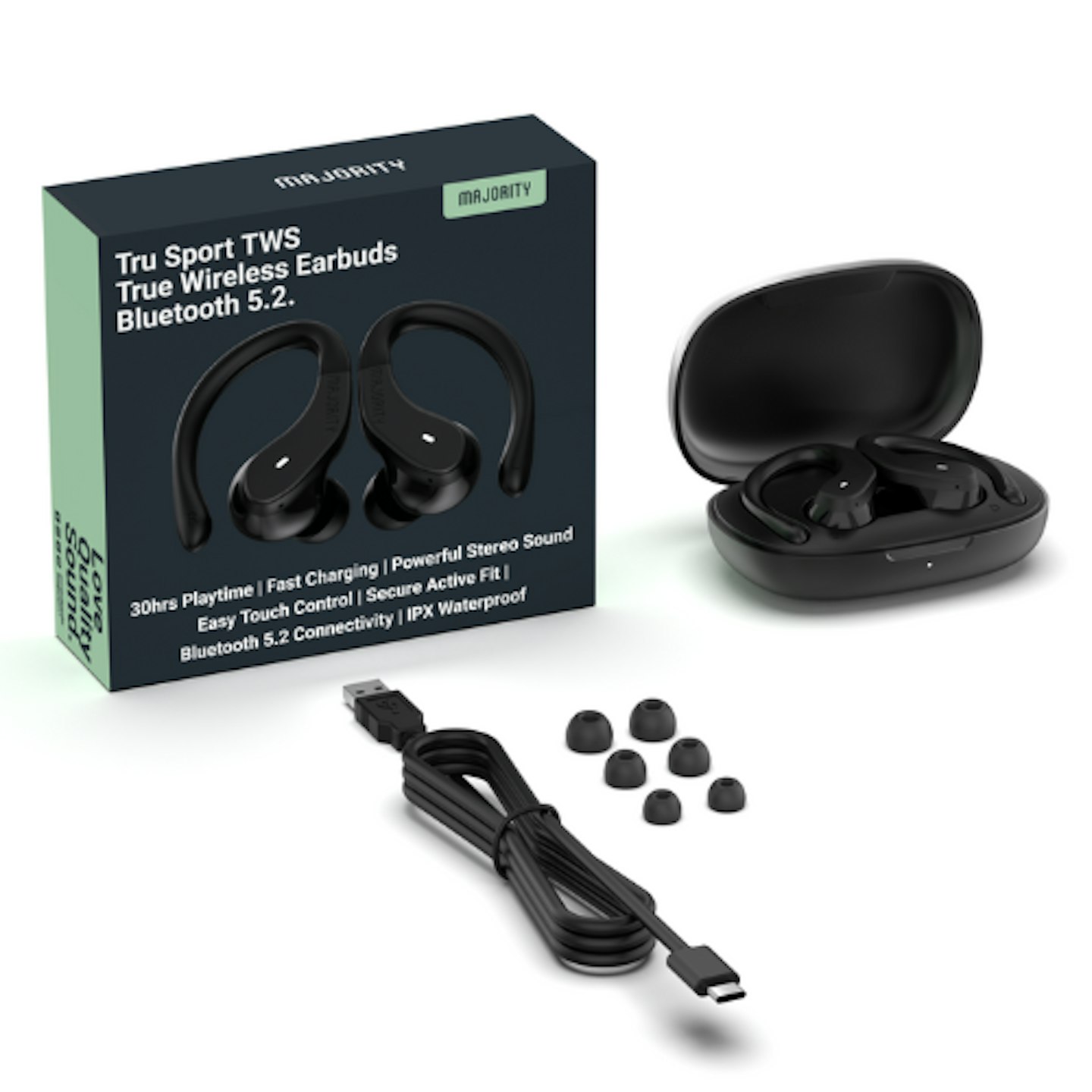 For all the latest news, tips and gear reviews, sign up to the Trail Running Newsletter.