Your legs work hard in the hills, so it's only right that they're quipped with the correct kit to ensure they - and you - remain comfortable and adventure ready. After all, the 'wrong trousers' can lead to all sorts of problems!
There's a surprising amount to think about when considering the best hiking leg wear, from fit and material to pockets and ventilation. But it's well worth spending the time considering these factors and working out what it is you need from your hill walking trousers.
If you're unsure what it is you need to look for, fear not, for this handy guide will help steer you in the right direction.
Put comfort first
You'll spend a lot of time and cover a lot of miles in your trousers, so comfort is key. You need a pair that feel good when you first put them on, and also while you're moving around on steep and rocky terrain. Most walking trousers will have stretch in the fabric, allowing them to move easily with your leg and creating good freedom of movement.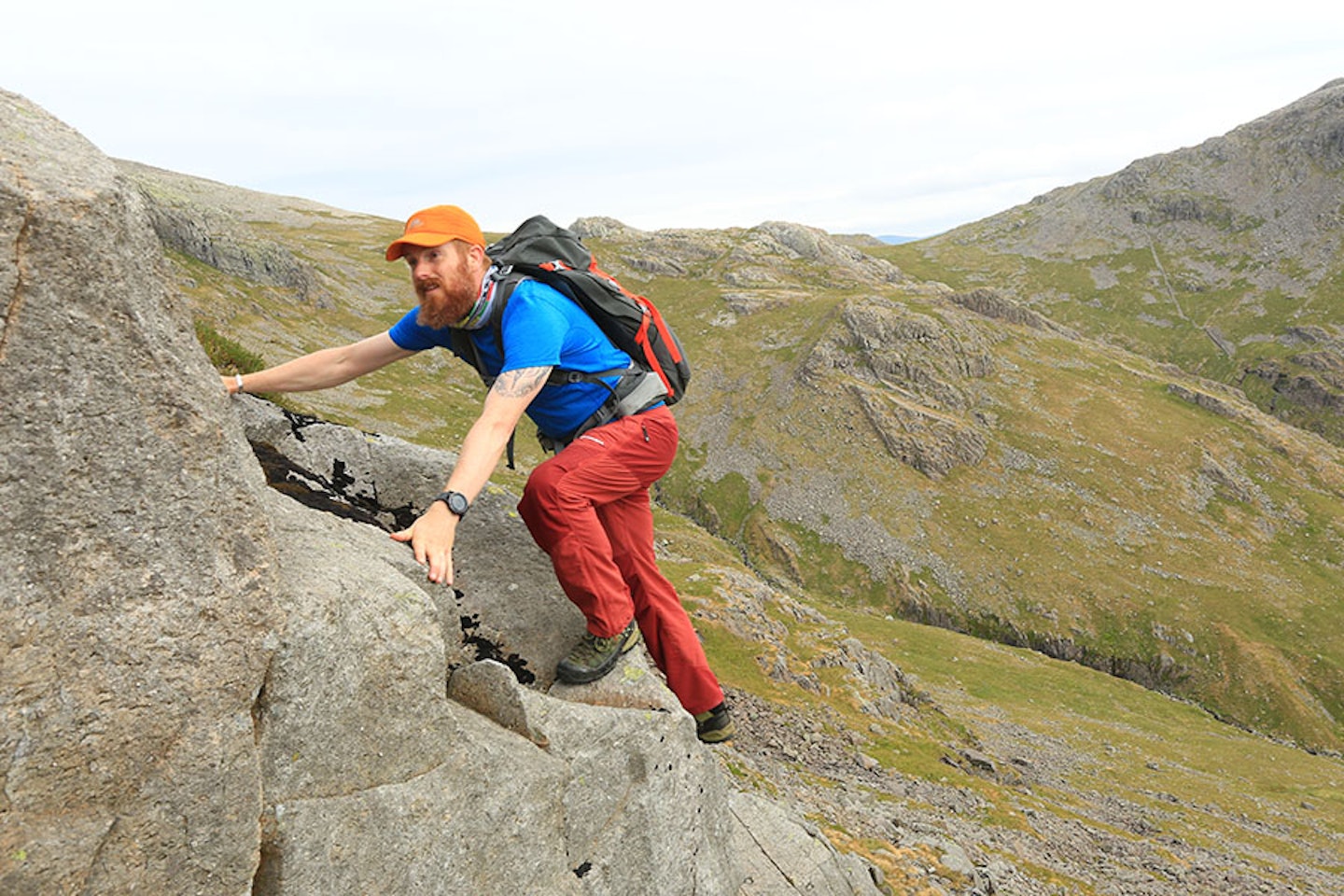 Think about fit and fabric
The style of fit and type of fabric will have an impact on the warmth and comfort of your trousers. A quick-drying soft shell fabric with wind protection is ideal for mountain conditions, while some trousers incorporate thermal fabrics for extra warmth. In terms of fit, aim for something that hugs your legs, rather than being too baggy or flappy.
Water resistance is crucial
Most walking trousers aren't waterproof, with most people preferring to buy a second pair of waterproof overtrousers to pull over the top when it rains. This means your legs won't overheat when walking in dry conditions. However, you do generally want some level of water resistance in your trousers, so they can withstand light showers and brushing up against things like wet grass or rock.
Look for adjustability
No pair of trousers will be perfect for everyone, so an element of adjustability is always important. Look for adjustable tabs at the waist and ankle cuffs, and if they don't have that then the minimum you should expect is stretchy elastic or belt loops for flexibility.
Find the perfect pockets for you
As with a lot of outdoor clothing, the type, size and placement of pockets on walking trousers is very important. They need to be accessible without removing your rucksack, large enough to contain key items you want to access on the go, and ideally zipped so nothing falls out of them when you're manoeuvring yourself into odd angles in the mountains.
Find features that work for you
There are lots of smaller features to look for in trousers, including ventilation panels, reinforced areas, zip-off sections that turn them into shorts, sun protection and much more.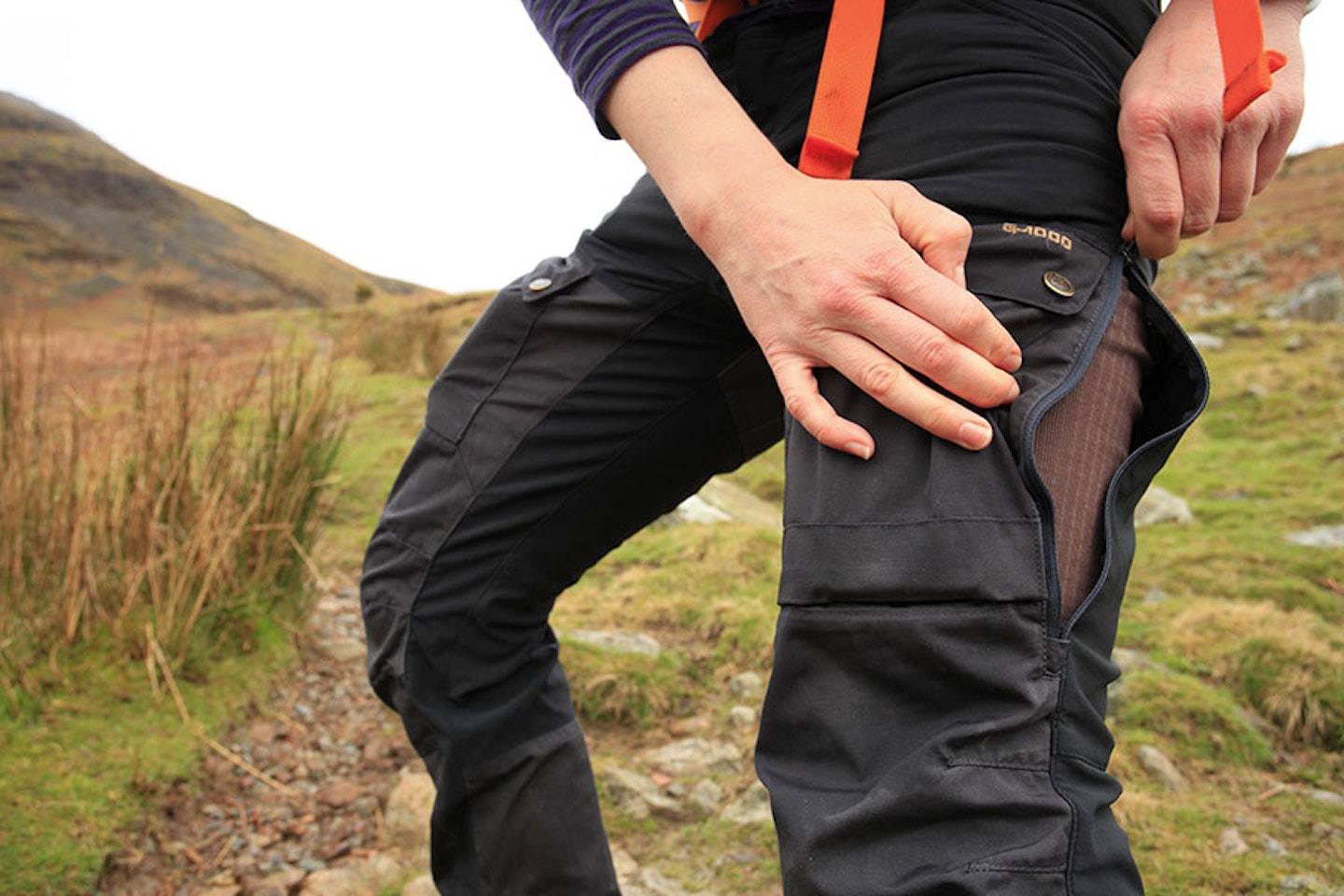 LFTO's top hiking trousers:
Verdict: "Uncomplicated summer trousers that nail the essentials, with a great fit and a lightweight, breathable fabric."
Verdict: "Great all-rounders, with lots of useful features and a good balance of durability, flexibility and comfort."
Verdict: "Fully-featured and superbly-engineered, these rugged Scandinavian trousers are undoubtedly winter-ready – but they're expensive and heavy."
Don't forget to subscribe to the Live For The Outdoors newsletter to get expert advice and outdoor inspiration delivered to you inbox!
For the latest reviews - including extra photos and kit that won't appear online - pick up a copy of the current issue of Trail magazine!