When the hills are drenched in golden sunlight, it's time to free your knees, so ditch the walking trousers and reach for a pair of lightweight, comfy, stretchy and breathable hiking shorts.
By and large, most of us prefer to indulge in our wanderlust when the weather is warmer. Hiking from April through to October can get quite tasty in the northern hemisphere when the wind drops and the sun shines.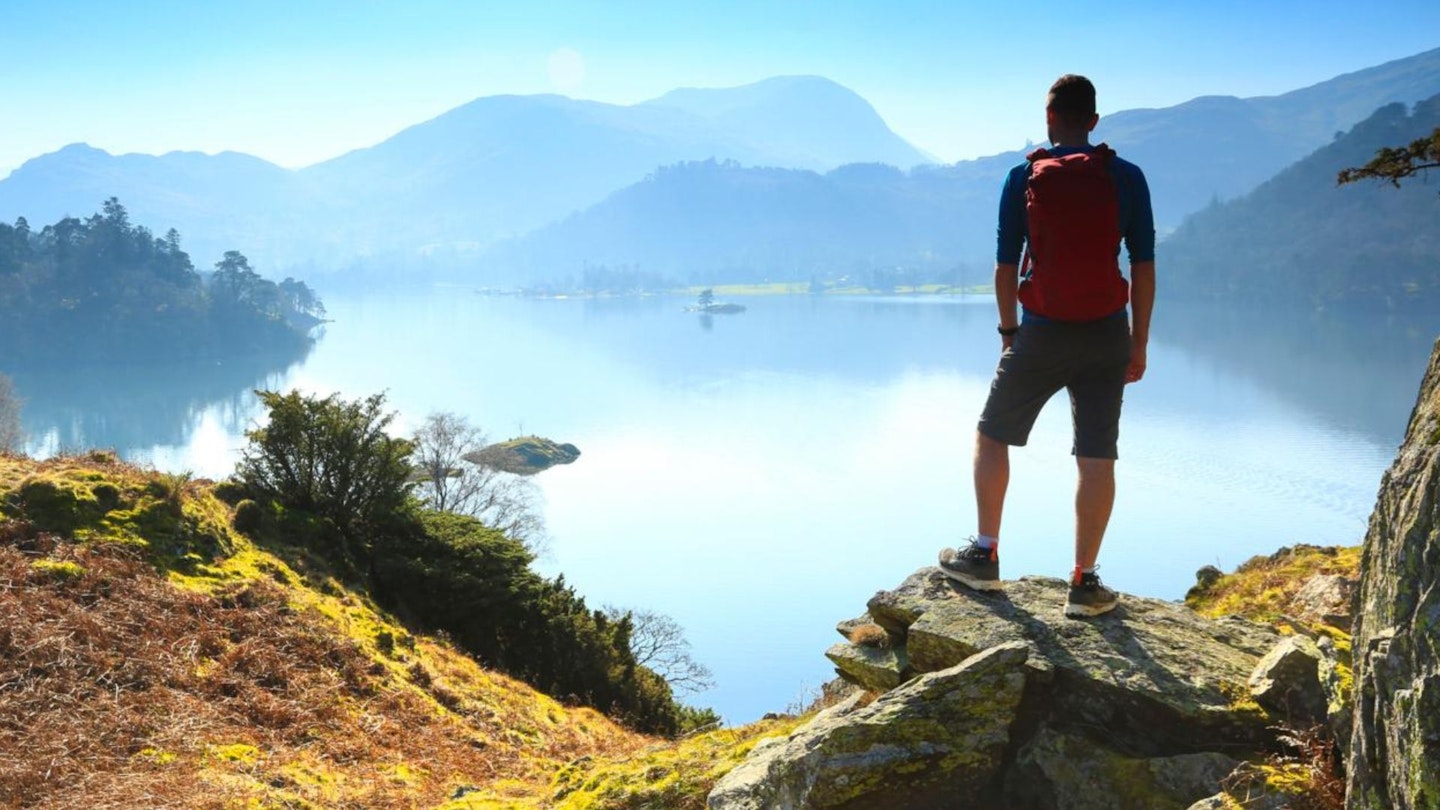 Our shortlist
Craghoppers Kiwi Pro Shorts - Best in Test
Sprayway Compass Short - Best Value
The North Face Class V Ripstop Shorts – Best for everyday use
Berghaus Senke Stretch Short - Best for versatility
Montane Terra Shorts - Best lightweight hiking shorts
Rab Torque Mountain Shorts - Best for durability and mountain use
Patagonia Quandary Shorts 10" - Highly recommended
BAM Summit Cloughton Belted Walking Shorts - Best for sustainability
Smartwool Men's 8" Short – Best Ultralight shorts
Salewa Alpine Hemp Cargo Shorts – Highly recommended
Just like their full-length counterparts, walking shorts vary in construction, weight, fit, and price, amongst other factors. Here, you will find our favourite walking shorts that each bear a certain strong point, be it value, lightness, or durability, for example.
The best hiking shorts in detail
Best in Test
Description
Craghoppers' Kiwi range of legwear is somewhat iconic – with over 7 million pairs of the trousers
Pros
Recycled materials
Durability
Proven design
Cons
Second heaviest on test
Pockets not mesh-lined
Best value
Description
If some of the other pairs in this roundup seem too pricey for you, the Sprayway Compass is a
Pros
Affordable
Stretchy
Comfortable
Breathable
Cons
Fit might not suit all body shapes
Best for everyday use
Description
These stretchy and stylish shorts offer excellent freedom of movement and great ventilation. With
Pros
Adjustable fit
Great ventilation
Innovative pocket design
Cons
Not as durable as other choices
Best for versatility
Description
Described by Berghaus as "go anywhere, do anything shorts", the versatile Senke Stretch Shorts are
Pros
Good price
Elasticated waistband
Comfort
Running-style design
Cons
No belt loops
No-frills design
Best lightweight hiking shorts
Description
A summer version of Montane's popular Terra Pants trousers, these shorts are ultralight,
Pros
Ultralight
Well-priced
All-round performance
Cons
No belt loops
No-frills design
Best for durability and mountain use
Description
The shorts version of Rab's best-selling Torque Mountain Pants trousers, the Torque Mountain
Pros
Good size options
Stretchiness
Freedom of movement
Comfort
Durability
Highly recommended
Description
These shorts tick all the boxes. They are comfortable and stretchy, with first-rate features and
Pros
Sustainable
Well-made
Good features and performance
Cons
Not the lightest
Drawcord has limited effectiveness
Best for sustainability
Description
BAM is a clothing brand that produces bamboo clothing. Its Summit Cloughton Belted Walking Shorts
Pros
Great eco credentials
Easily adjustable
Spacious pockets
Cons
No direct women's equivalent
Best ultralight shorts
Description
While all of the other pairs in this round-up could accurately be described as traditional-style
Pros
Incredibly light
Very breathable
Superb comfort
Highly recommended
Description
Why does Salewa use hemp as a raw material in its textiles? According to the Dolomites-based
Pros
Good all-round performance
Mountain-ready design
Stylish
Cons
Priciest on the list
No hand warmer pockets
What to look for in hiking shorts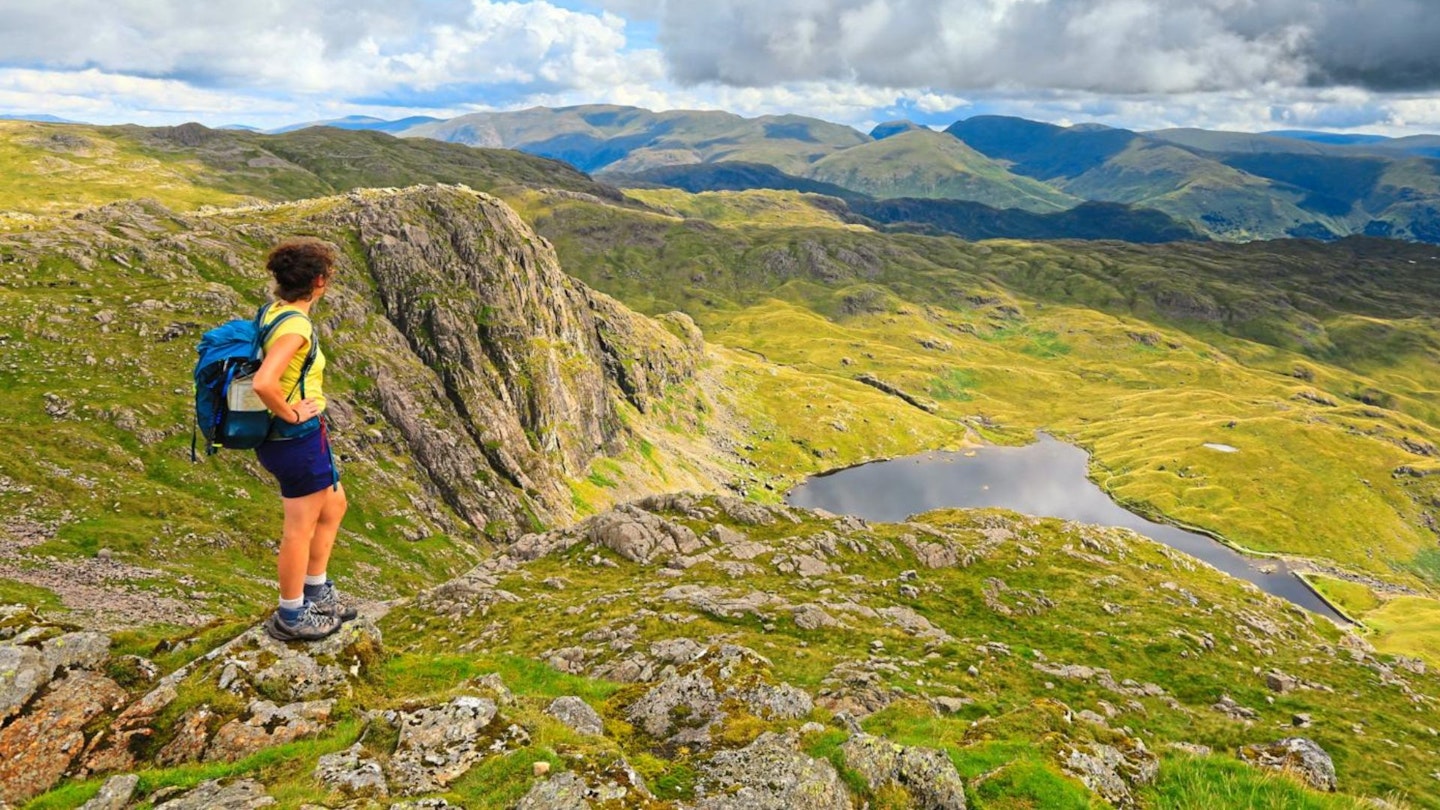 Length: Longer length shorts provide your thighs with a little more protection but may not be as agile for scrambling. Short shorts are less restrictive, but the look isn't to everybody's tastes. The lengths of shorts are categorised by inseam length, which is the distance between the crotch and the hem.
Fit: A comfy, non-restrictive fit around the waist and legs is absolutely crucial. With an elasticated waist, the fit will be more forgiving. If not it's more important that the size is spot-on. Also consider whether you prefer baggier, more ventilated legs, or a slimmer, more athletic fit.
Waistband options: Most hiking shorts feature belt loops, meaning you can use a belt (usually sold separately) to fine-tune the fit around your waist. Some shorts have more elasticated waistbands for an adjustable fit, while others have integrated belts. Shorts are commonly closed around the waist using a press stud, snap or flat button.
Pockets: Do you just need a small pocket in which to keep change for an ice cream, or cavernous pouches for a map and guidebook? Large cargo pockets will add weight to shorts but may provide useful storage.
Fabric: Hiking shorts are usually made from nylon or polyester – materials that provide a good balance between weight, durability, moisture wicking, protection and breathability. Using recycled nylon and polyester helps improve sustainability. Some brands use natural fibres like bamboo or hemp to increase comfort and sustainability further.
Stretch: Many shorts fabrics are also blended with elastane (also called spandex or Lycra) for added stretch. It improves freedom of movement, makes a closer fit and increases comfort. Two-way stretch fabrics stretch either vertically or horizontally. Four-way stretch fabrics stretch in both ways, crosswise and lengthwise.
Get half-price digital OS Maps. Trail and Country Walking magazine members get 50% off an annual subscription to OS Maps for 12 months. Find out more here.
Don't forget to subscribe to the Live For The Outdoors newsletter to get expert advice and outdoor inspiration delivered to you inbox!