Keen's WK400 walking shoe looks a bit odd for want of a better word – intriguing, to be kinder. It's come about as a result of Keen investigating the 'science of walking'. Why? Well, quite...
The act of walking is taken for granted by those of us who can do so unimpeded. It was after breaking his leg skiing that Keen's Global Product Innovation Creative Director realised walking is more than that. He was unable to walk for months after the injury, which, in his own words, put him in 'one of the darkest places' he'd ever been. Heavy stuff.
It led to Mr. Global Product Innovation Creative Director teaming up with some experts to investigate the mechanics of walking. It subsequently led to the WK400 being born, working in a way that enhances the foot's walking action.
We've been using Keen's WK400 shoes over several weeks to establish whether the unique construction makes a tangible improvement to the walking experience.
Design and features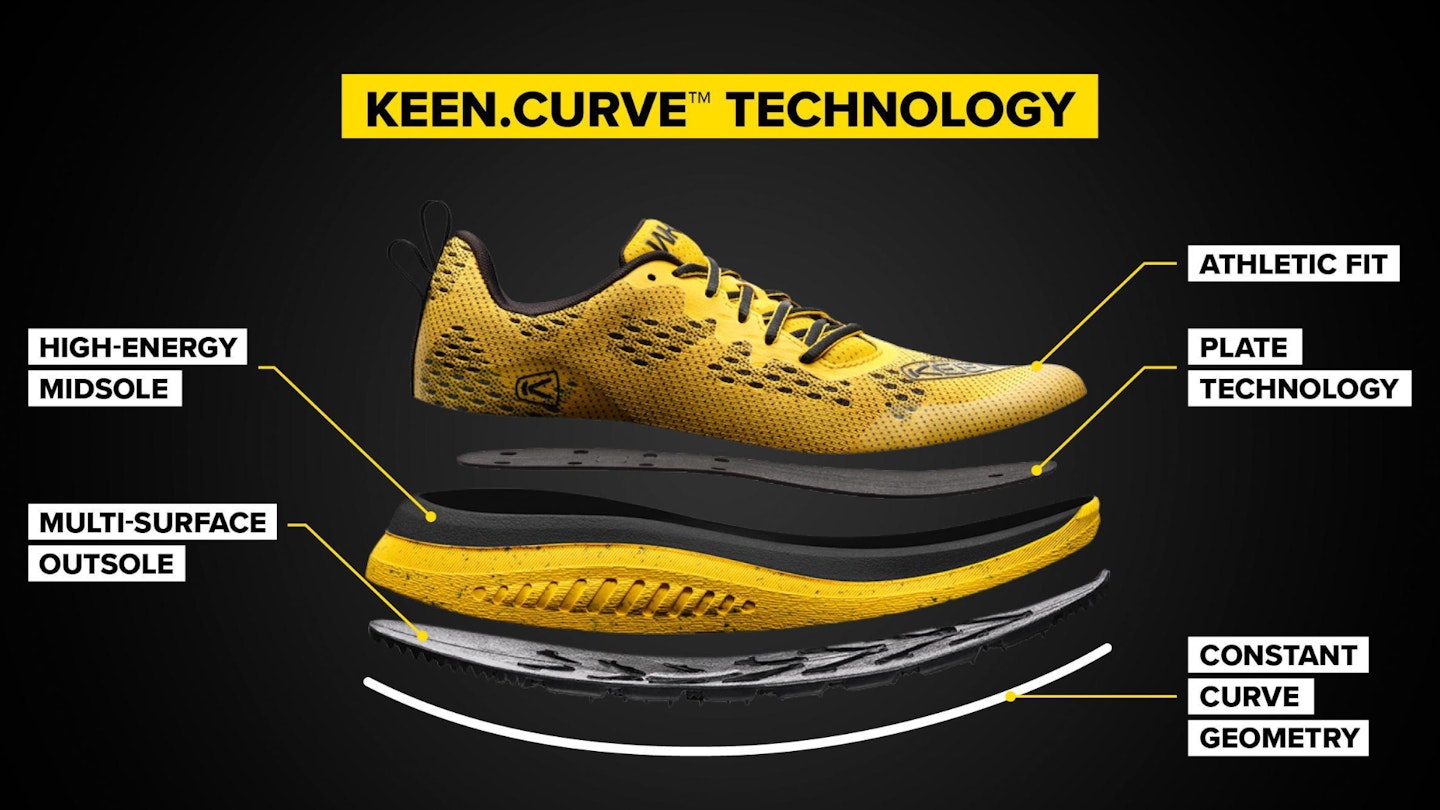 What Keen noticed from its lab work was that the walker's stride is completely different to a runner's stride. Where a runner's stride is more like a spring-loaded action, walking has the body acting more like a pendulum, with the foot moving in an arc.
This is why the WK400 has a curved, slightly crescent-shaped sole. Keen calls this design KEEN.CURVE. Outdoors brands have a love for murky and somewhat meaningless names for their designs, but KEEN.CURVE is pleasingly apt.
The materials used in the midsole and outsole aren't anything we haven't seen before, but above them is a nylon plate that runs the full length of the shoe that gives the shoe its curved shape. The plate (and therefore the curve) is there to make the heel to toe movement smooth, and to give you a real sense of momentum as you walk. Just like a pendulum.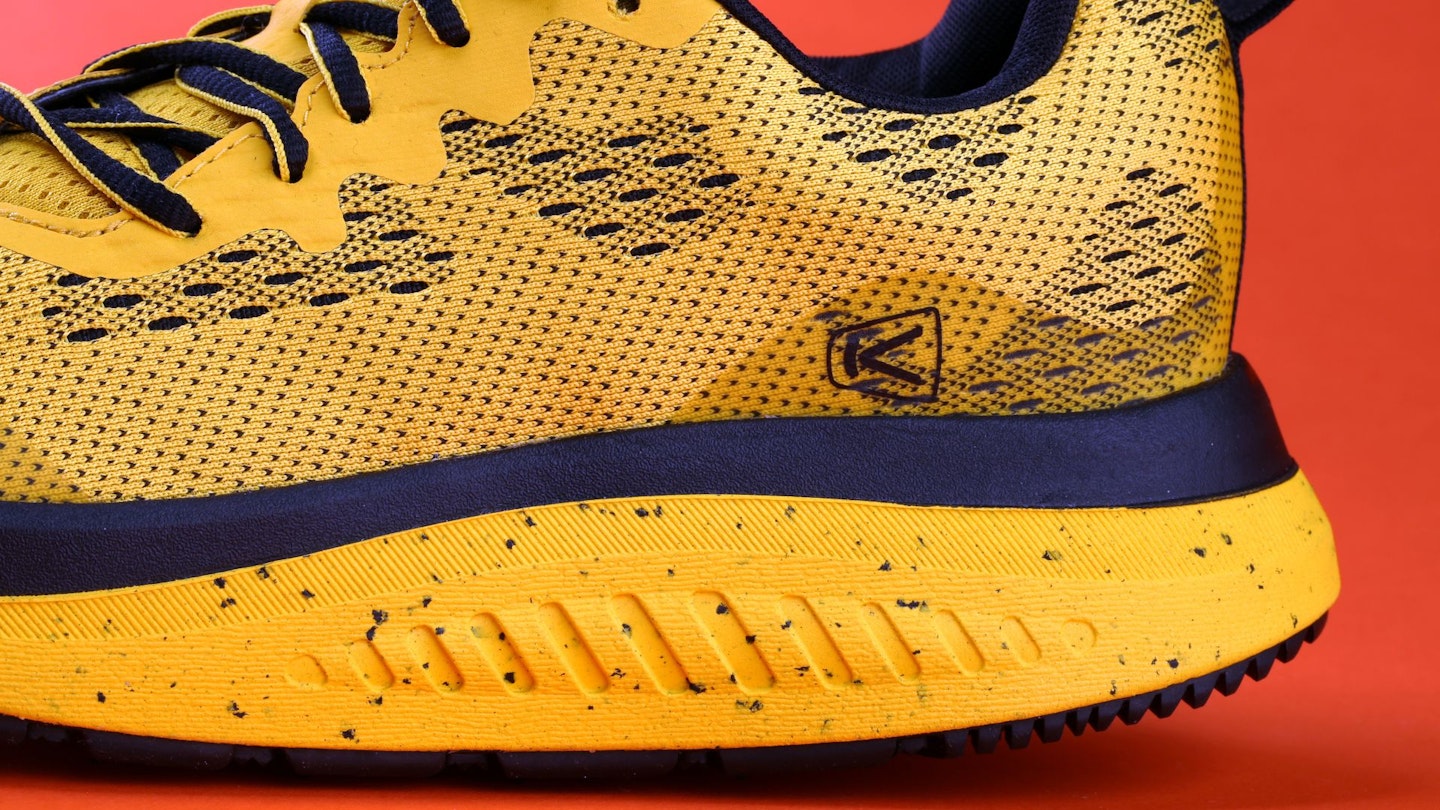 Because of this curve, and the thick sole, there is quite a large toe spring of 30mm. Keen says it gives a very easy and smooth transition from heel strike to toe off. This can be especially helpful for those with toe, forefoot, ankle or Achilles problems.
The upper is a a synthetic mesh with a TPU overlay for a bit of water resistance. You'll also notice the off-centre lacing, which attempts to relieve pressure points and make the WK400 comfy for long walks.
Performance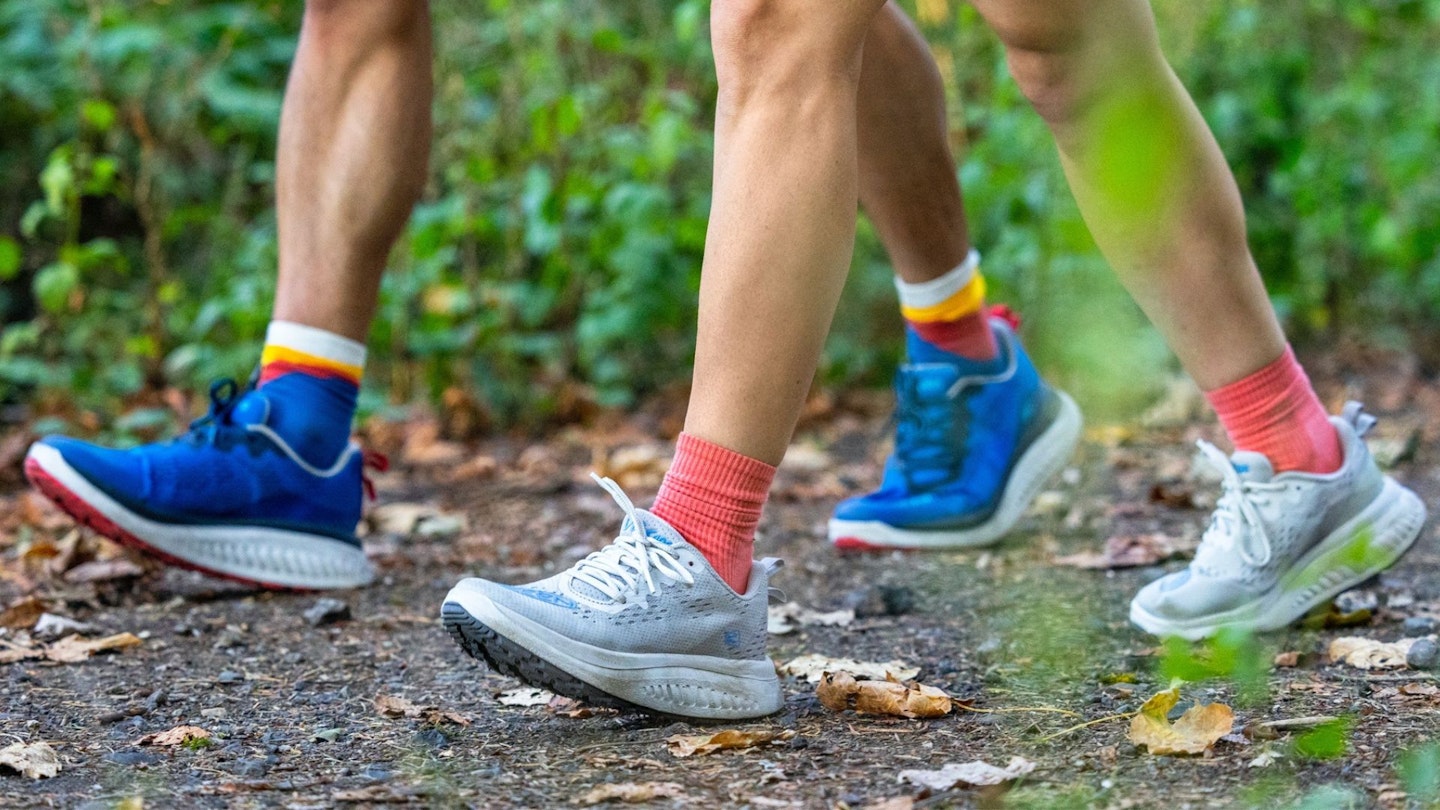 There's plenty to unpack with the design of the Keen WK400. It's like reading through the ingredients of a gourmet burger. But does all that translate into a design that works?
Keen has been bold with the WK400. It's done the research, made a shoe in accordance with the findings and said it's deliberately different from other shoes because other shoes don't cater to walkers properly.
Result? Impulsive sceptics will be quick to judge the WK400's weird feel. But that would be a bit injudicious. The sole rocks back and forth when you're standing still, but this shoe isn't meant for standing still in.
On the move, the sensation of a rolling shoe is different but not bad. That claim about it providing forward momentum is true, and you do feel like you're walking with noticeably less effort. Three years of R&D was put into the WK400 and it has led to a very comfy walking shoe.
The midsole is incredibly cushioned – it's very likely one of the most cushioned walking shoes currently available. It's designed primarily for trails and paths.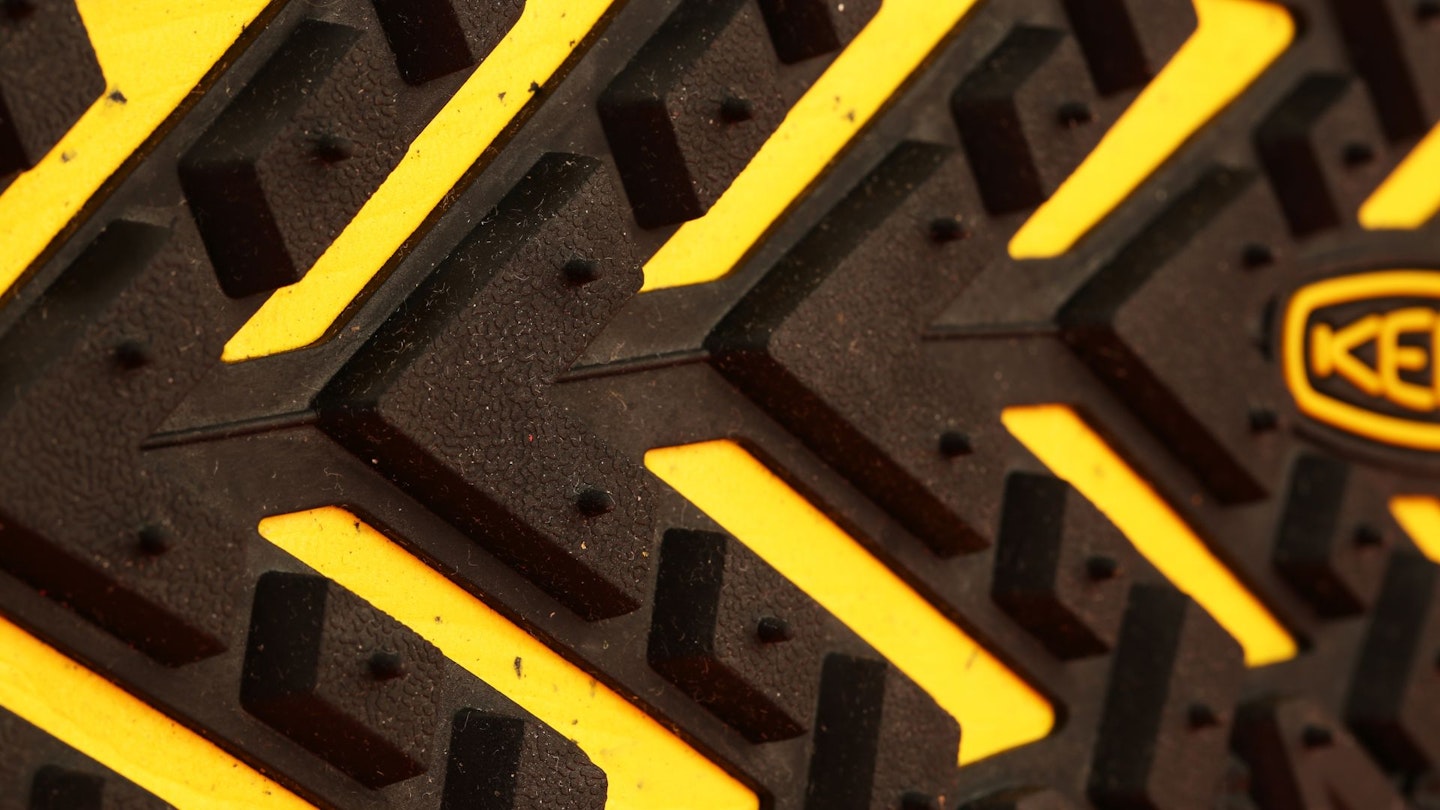 The outsole is indicative of this, too. Keen says it's reminiscent of a gravel bike tyre and gives good grip over a wide range of surfaces. In reality, what that means is it grips very nicely on any surface that isn't too extreme. Think gravel tracks, forest paths, walkways, grass. Oozy mud, very steep terrain and the like are out of bounds.
Sustainability
Keen has launched quite a few initiatives in the last few years to boost its sustainability. It's currently one of the most proactive footwear brands, as a result.
For example, Keen has been PFAS/PFC-free since 2018 and has the aim of making footwear that is 'free of all toxic chemicals'. This includes pesticide-free anti-odour treatments, phthalates and metals such as mercury. It has eliminated the use of the aforementioned.
Keen uses leather in much of its footwear and all of it is from Leather Working Group-certified suppliers. Likewise, the wool it uses only comes from Responsible Wool Standard-certified farms. Keen is increasing the use of recycled materials too, although the WK400 isn't one of its models that does.
In short, Keen is doing quite well to be a more sustainable company, but the WK400 isn't one of its more sustainable models.
Price and competition
As you'd imagine, no other shoe uses this curved design like Keen does. But for the price (RRP £135 at the time of writing), you could potentially consider Hoka's Anacapa Breeze Low as a rival.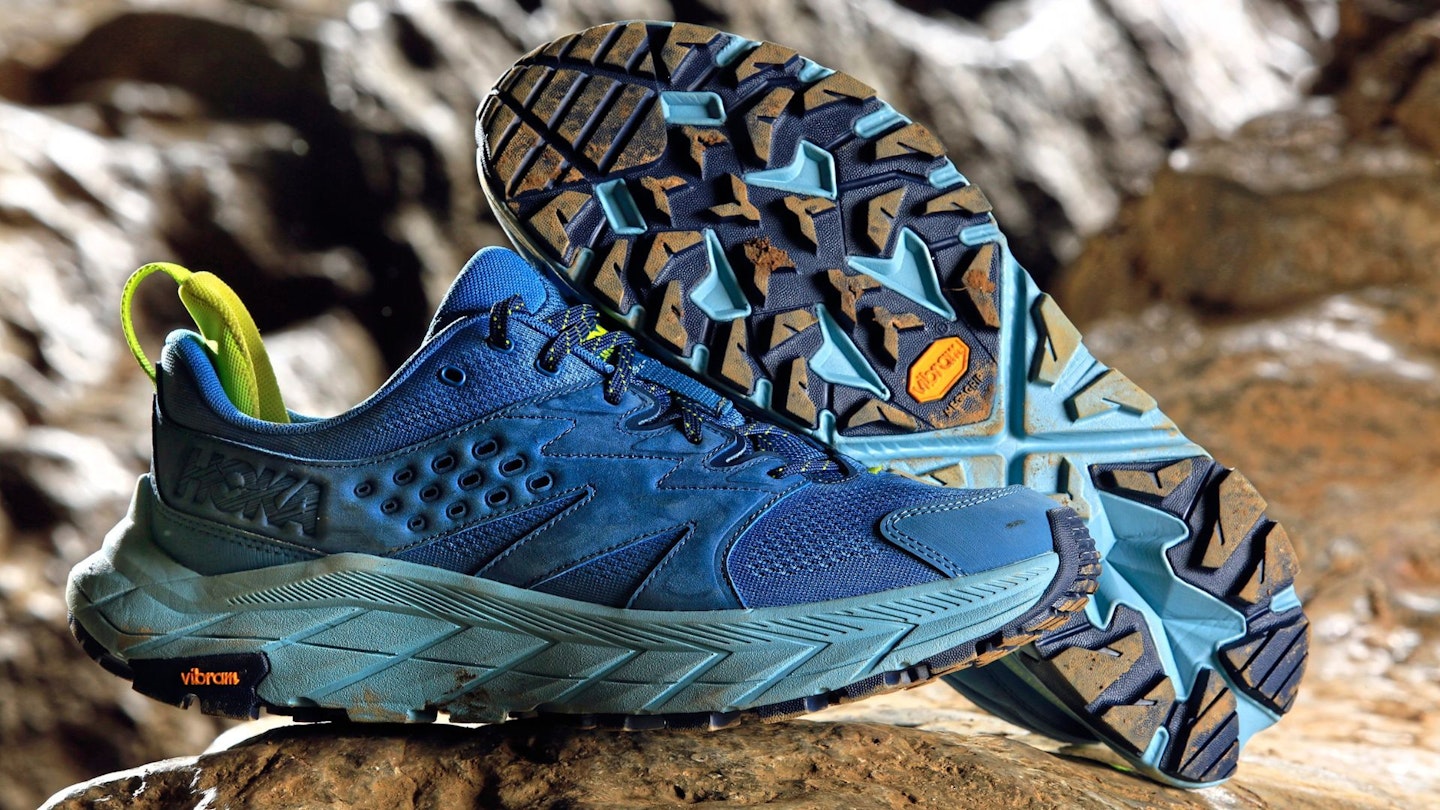 The Anacapa Breeze Low (RRP £130 at the time of writing) won our hiking shoe Gear of the Year award 2023 largely because of its comfort. Like the Keen WK400, the Anacapa Breeze Low has its own unique approach to walking comfort.
It uses Hoka's Hubble heel design to achieve something similar to the Keen WK400: soften heel strike and transition smoothly to the forefoot. It can also boast a recycled upper and the proven Vibram Megagrip outsole.
Unusually for Hoka, it's the more subtle shoe in this comparison. The KEEN.CURVE design is more pronounced. Ultimately, it comes down to fit. Try them both and see which you prefer.
Verdict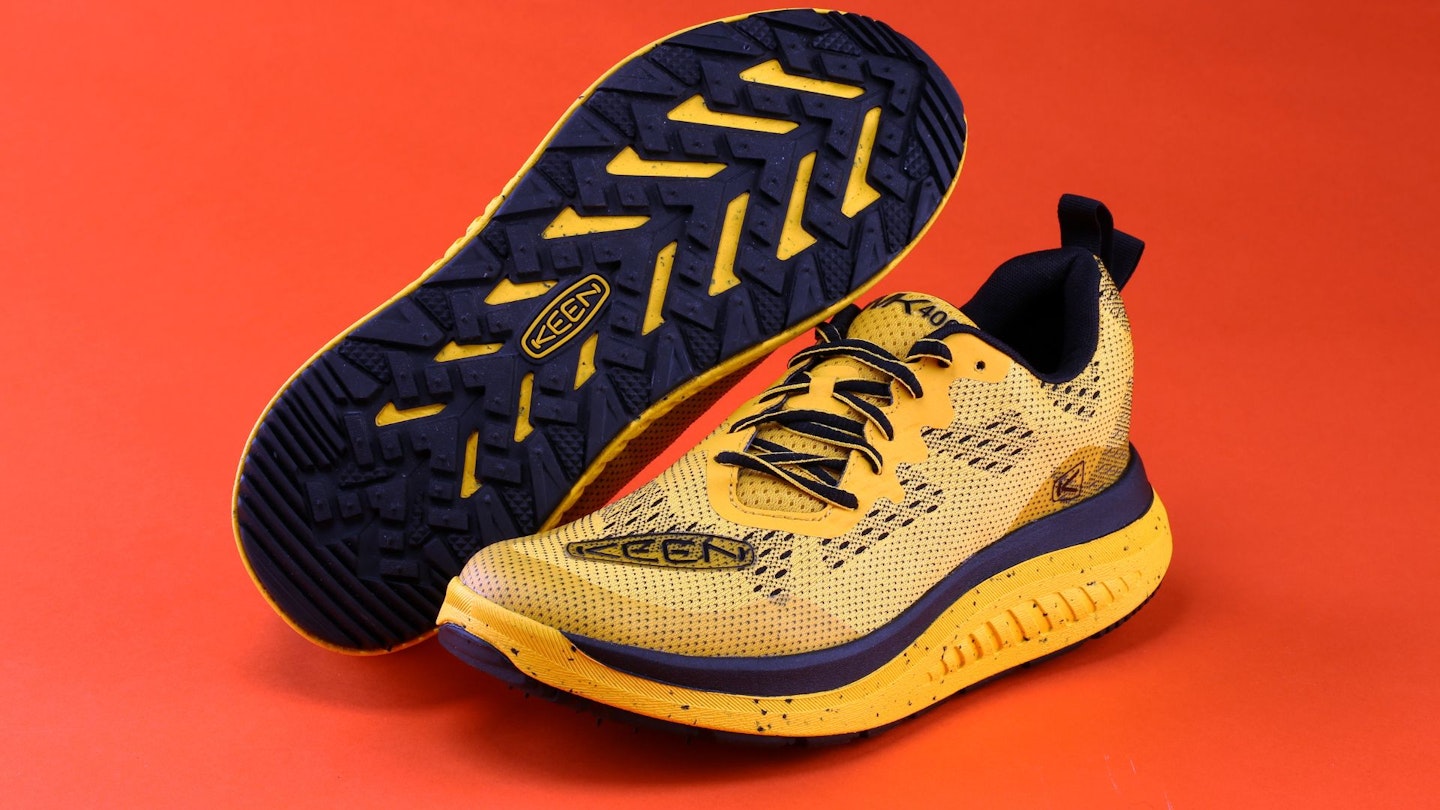 Proponents of the barefoot shoe movement wouldn't hesitate to swoop in with criticisms of the WK400. But there are many arguments for and against barefoot and highly cushioned footwear. One of the cases for shoes like the WK400 is that they give a better walking experience to those who may have foot injuries or problems.
Our verdict is that the WK400 recipe works very well. It's a great walking shoe for most paths and trails. The styling is what it is, and you'll baulk or beam as you like. We applaud Keen for not being afraid of being experimental.
Description
Pros
The concept works
Highly cushioned midsole
Anti-odour treatment
Competitive price
Cons
The idea works for many, but the styling won't
Not Keen's most sustainable model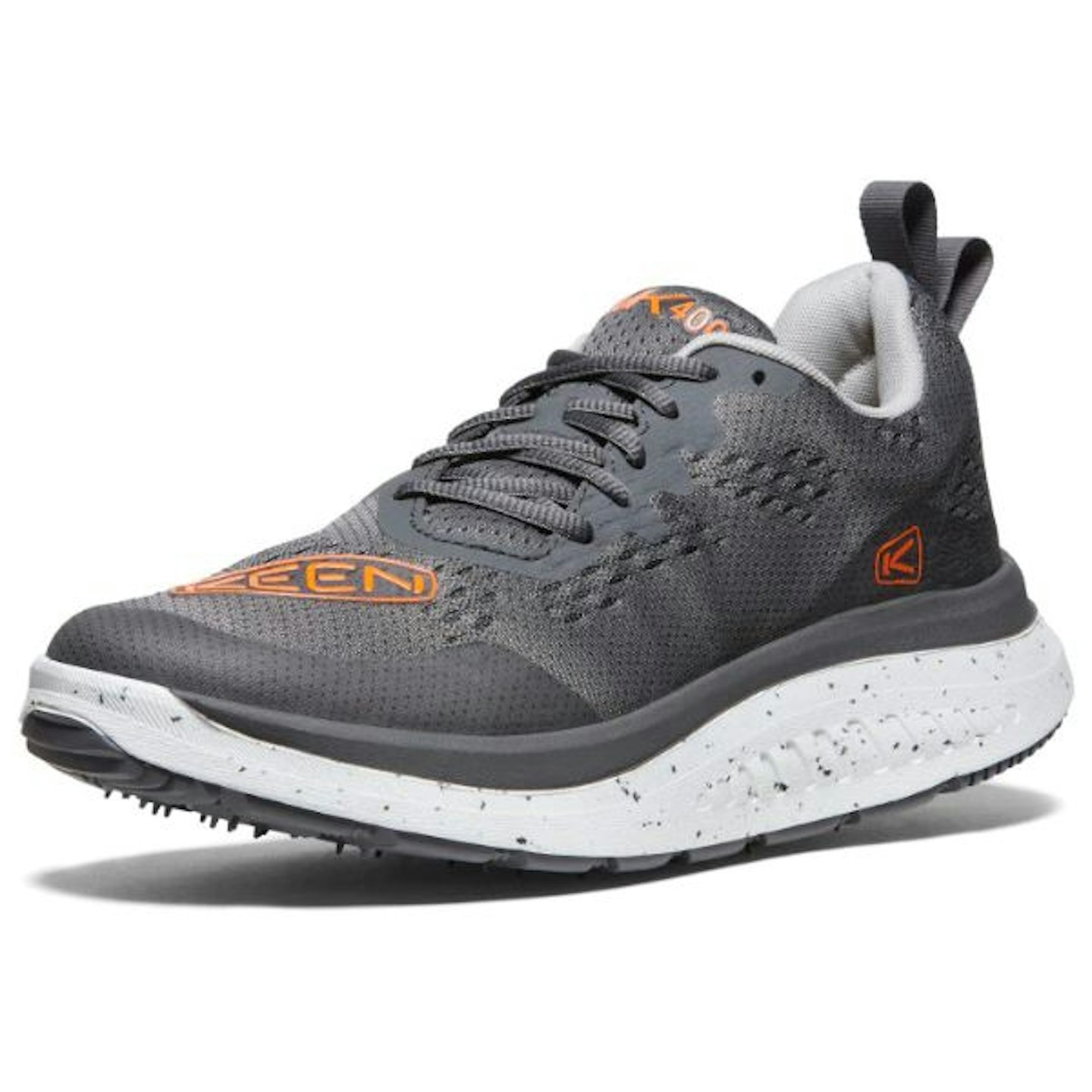 Get half-price digital OS Maps! Trail and Country Walking magazine members get 50% off an annual subscription to OS Maps for 12 months! Find out more here.
Don't forget to subscribe to the Live For The Outdoors newsletter to get expert advice and outdoor inspiration delivered to your inbox!