Dome-shaped tents are popular in-betweens regarding space and stability. This makes them an ideal choice for casual camping and hiking alike. The Jack Wolfskin Eclipse III dome tent wants to be the best for both, seemingly aimed squarely at the balancing act between spacious camping tent and compact hiking tent.
Having a tent suitable for both the campsite and hillside would certainly be useful, especially when, as in the case of the Eclipse III, the price is reasonable and the construction is quite sustainable.
But of course the road to achieving versatility is a risky one. It's quite easy to stray down alternative routes leading to a more focused design, or a design peppered with compromise.
We've been testing the Jack Wolfskin Eclipse III to reach a verdict on how it performs its duties.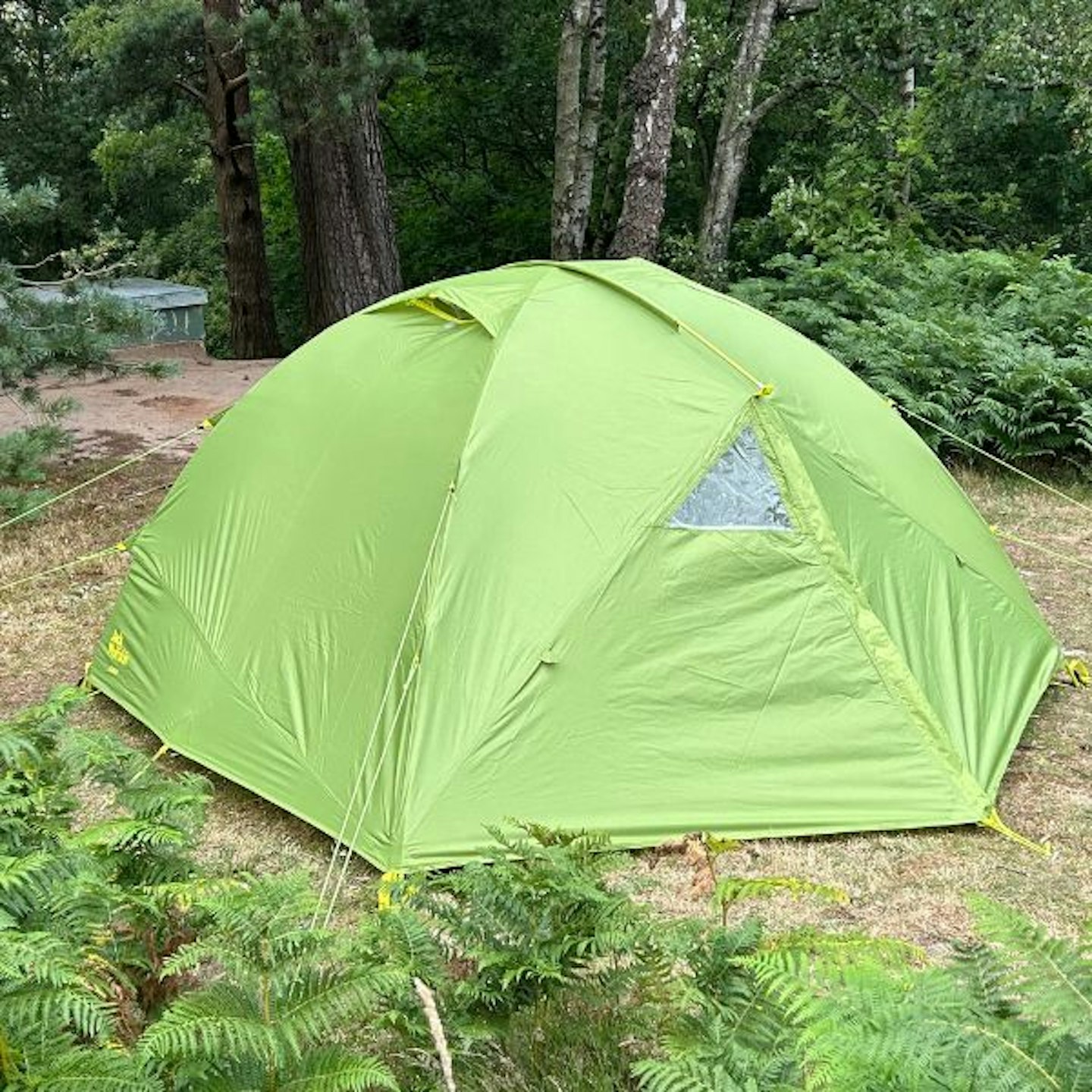 Live For The Outdoors
Pros
Versatile for camping and hiking
Sustainable
Very good weather protection
Durable
Cons
Not the lightest tent of this type
Would benefit from aluminium poles
Design and features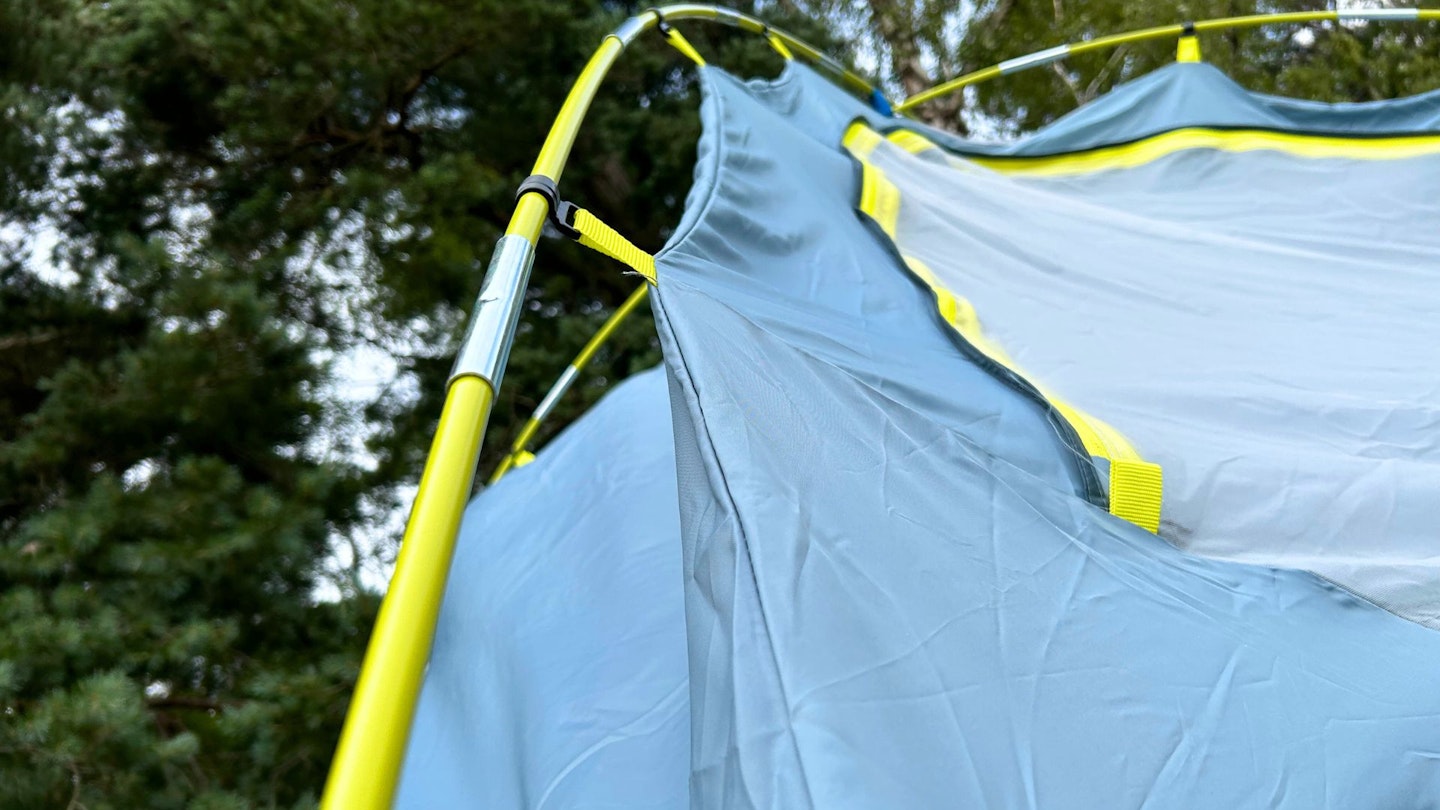 The dome shape is a very familiar one. In addition to the two crisscrossing poles, the Eclipse III also has a crossbeam over the roof for some extra stability (and to boost internal space).
There are two doors, each with a vestibule measuring 75cm deep. The tent's total internal dimensions measure 225 x 180 x 120cm. Packed down, the Eclipse III measures 54 x 22cm and full weight is 5.2kg.
Materials used are in line with camping rather than lightweight hiking tents. The inner, fly, and groundsheet are all tough polyester (75D for the fly, 150D for the groundsheet), and you get waterproof ratings of 4,000 and 10,000mm HH for the flysheet and groundsheet respectively. The poles are fibreglass.
Performance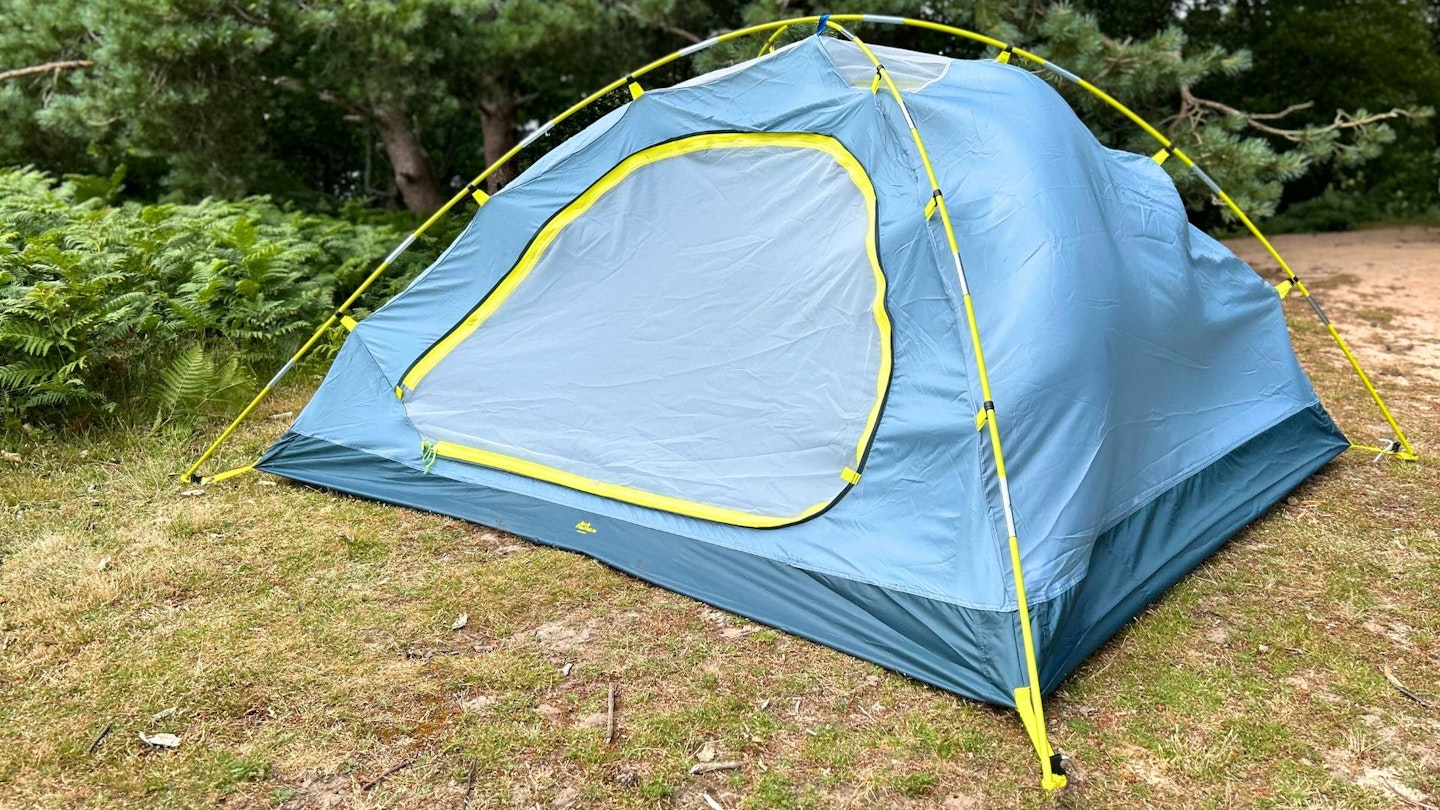 This tent is an interesting balancing act. It has the footprint and weatherproofing of a three-season hiking tent, but it's a bit too heavy and bulky for taking on multiday backpacking trips.
The packed size isn't too bad, and it could be split between two hikers to be more manageable. But a weight of around 5kg is a bit much – it's twice the weight of lightweight dome hiking tents like the Alpkit Jaran 3. Aluminium poles instead of fibreglass ones would be a very welcome lightweight addition to this tent.
On the plus side, the fabrics are very durable. In addition to the polyester fabrics having high denier, polyester is also more hydrophobic than nylon, which is the other synthetic material commonly used to make tents. Polyester doesn't sag as much as nylon does when wet.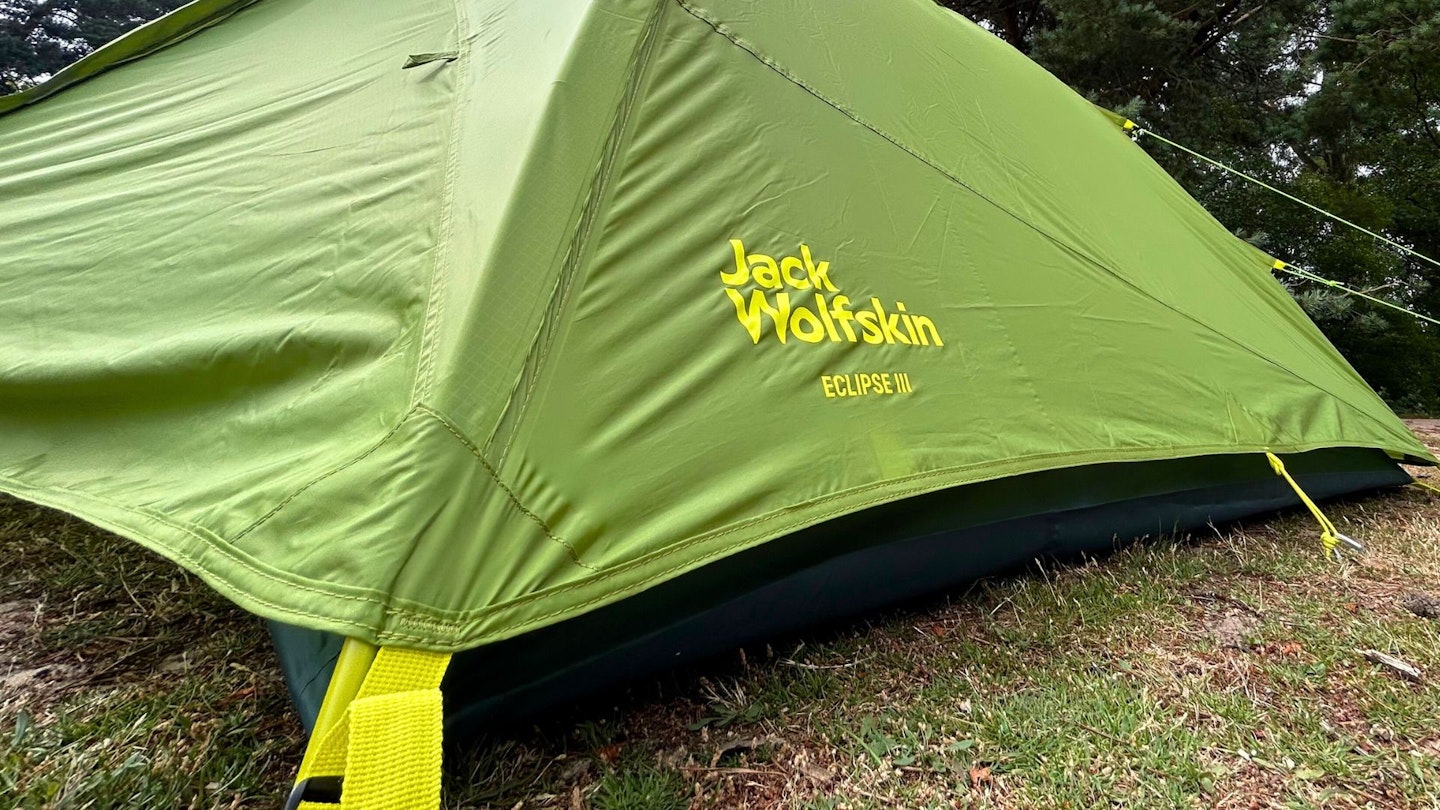 The Eclipse III's flysheet extends almost to the ground, which is a useful touch for camping in Britain's changeable and sometimes tempestuous weather. But do note, there is a ventilation trade-off. Flysheets that leave a larger gap do give a tent better ventilation. However, to offset this somewhat, the Eclipse III has two air vents in the ceiling.
Liveability is excellent in the Eclipse III, and internal space is similar to some class-leading models such as the NEMO Dagger OSMO 3-Person. A three-person tent is always a good option for pairs looking for that bit of extra room. We like the storage pockets added in all four corners of the tent and the generous vestibules. They are perfectly capable of housing two people's kit.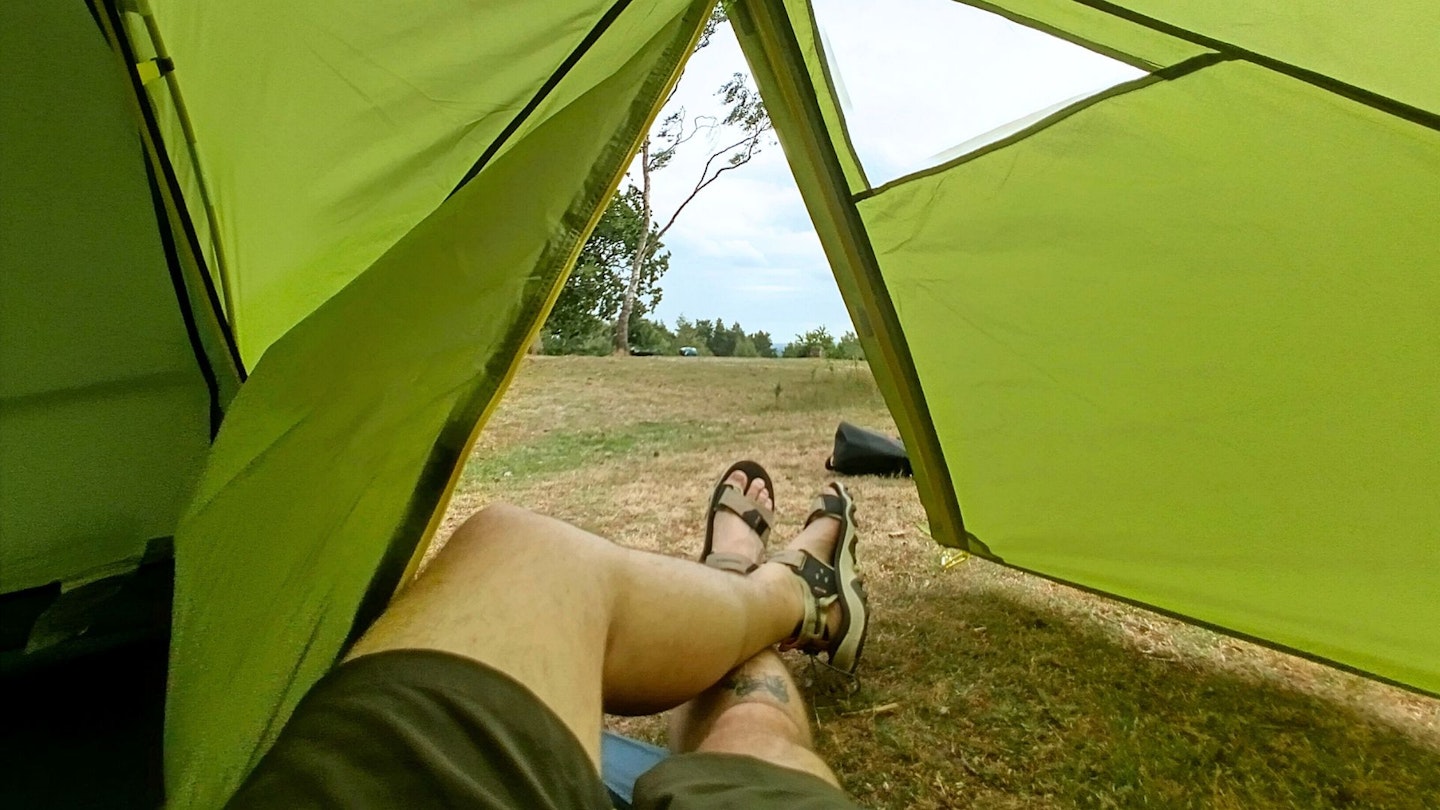 Pitching is incredibly simple. If you've used a dome tent before you won't need to look at the instructions. Frankly, if you're at all practical you won't need to look at the instructions.
The Eclipse III is freestanding and the option to use the inner only is genuinely viable in the UK on a hot summer evening because the inner is mostly solid rather than mesh. This means you still get reasonable protection, but also can do a bit of stargazing thanks to the triangular mesh panels in the roof.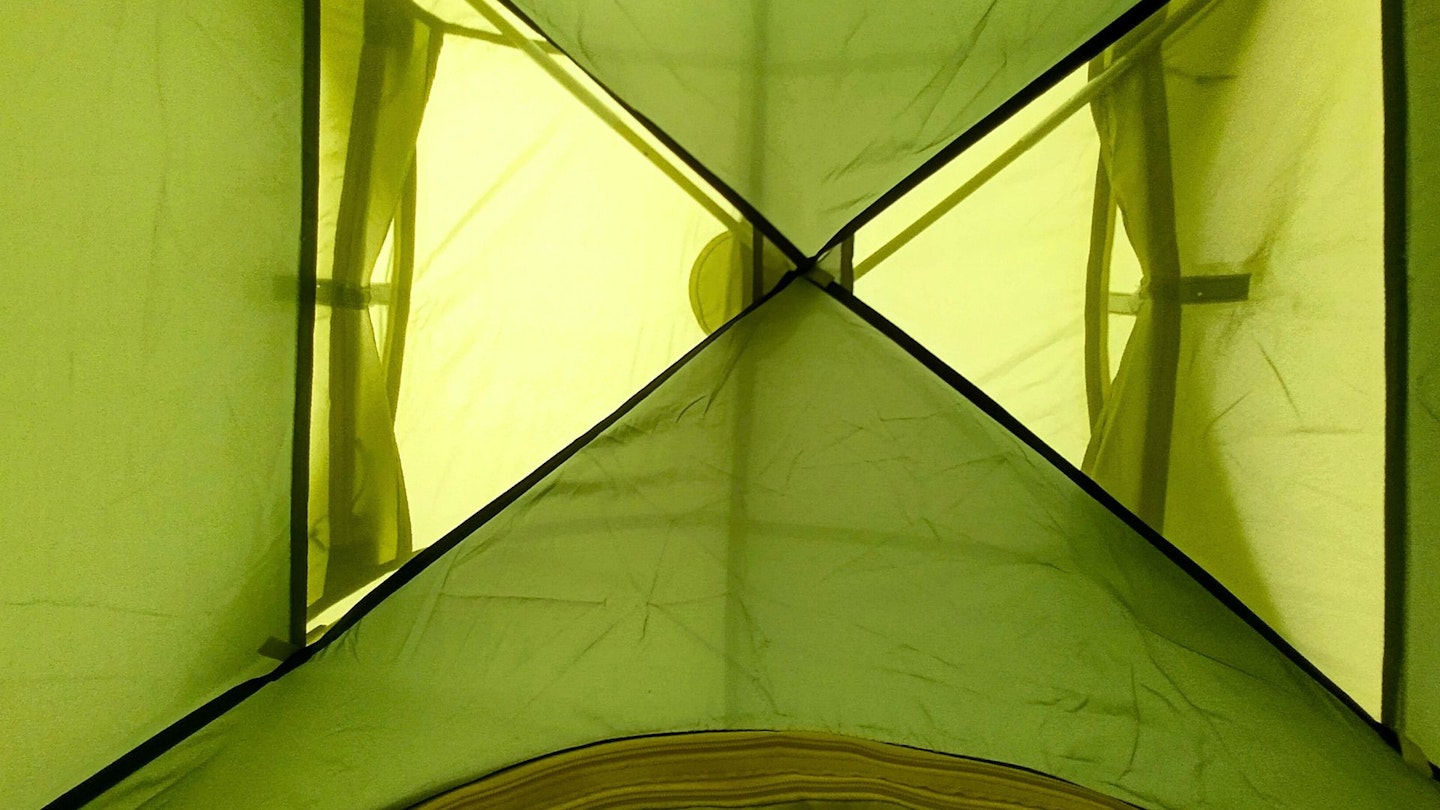 Sustainability
This is a relative strong point for the Jack Wolfskin Eclipse III. It uses recycled material and is PFC-free, instead using polyurethane to achieve a waterproof coating.
Jack Wolfskin is also a Fair Wear Foundation member with 'Leader' status, which means the brand is 'doing exceptionally well [...] and show best practices in complex areas such as living wages and freedom of association' according to Fair Wear Foundation.
Price and competition
At the time of writing, the Jack Wolfskin Eclipse III costs £320. Compared to high-end lightweight hiking tents of similar size, shape and space, that's very good value. Alpkit's Jaran 3 offers fantastic value too and is much lighter than the Eclipse III. So, it might be a better option for you if you're more into hiking and wild camping than hitting up campsites at the weekend.
Another rival is the Vaude Taurus 3P tent. Like the Eclipse III, it's durable, sustainable, and good value. However, it's also considerably lighter, weighing under 3kg, and more suitable as a three-season hiking tent. But it's not as spacious.
Verdict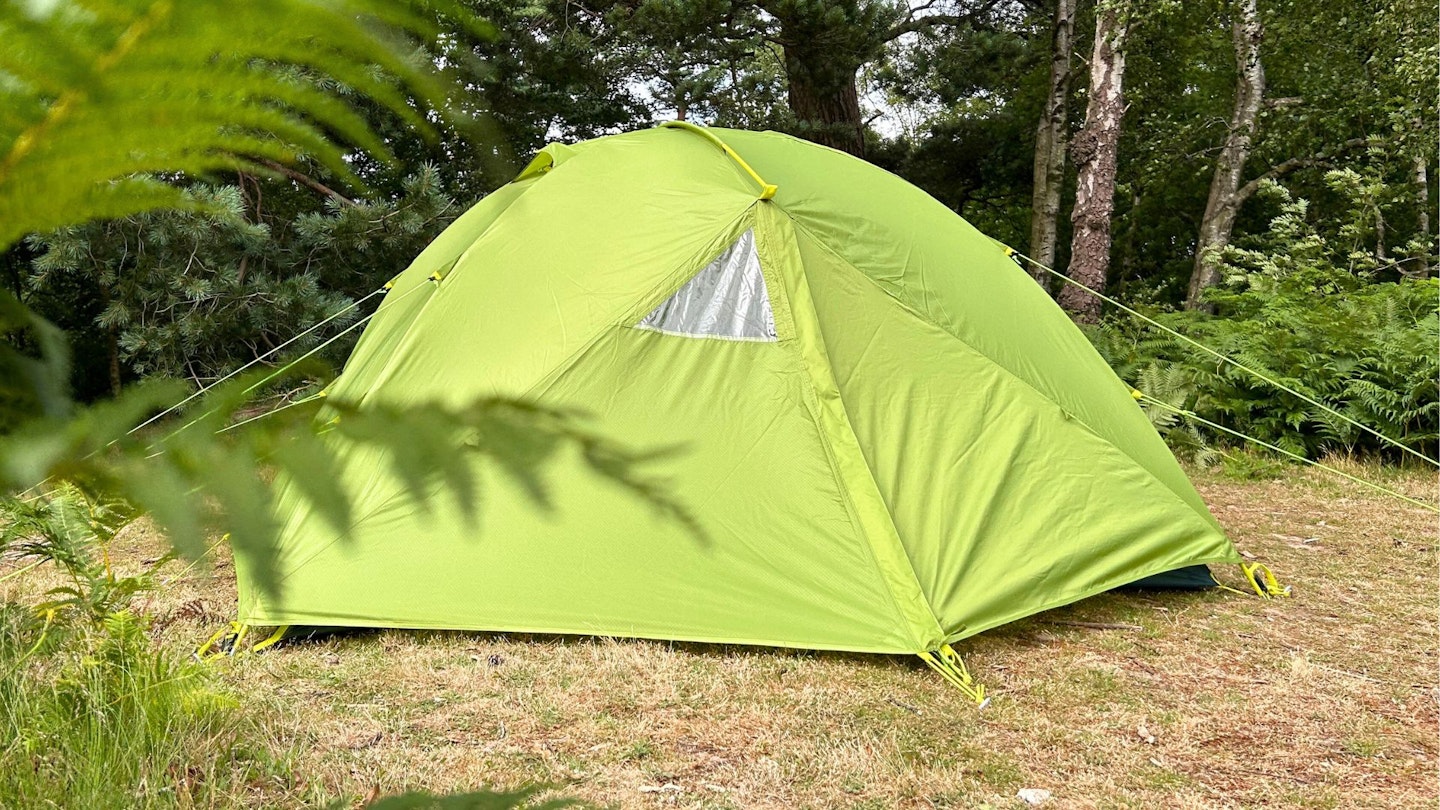 On balance, we think the Jack Wolfskin Eclipse III is a stellar tent. It's not ideal for people at the ends of the camping spectrum – avid hikers and glampers. But for those in between who want something that can handle a cultivated campsite and, on occasion, an overnight wild camp, it's a great option.
We're also very pleased by the Eclipse III's sustainability credentials, as well as its durability and weatherproofing. Plus, this tent is excellent value.
Get half-price digital OS Maps. Trail and Country Walking magazine members get 50% off an annual subscription to OS Maps for 12 months. Find out more here.
Don't forget to subscribe to the Live For The Outdoors newsletter to get expert advice and outdoor inspiration delivered to you inbox!