Investing in a dedicated hiking tent is an exciting and slightly terrifying exercise. Because they're expensive, you really want to get it right. Vaude's Taurus 3-Person tent aims to be all things for all three-season hikers.
Vaude describes its Taurus 3P as the 'perfect 3-season introductory tent to the wonderful world of hiking and camping'. It substantiates that claim by saying the Taurus 3P is light, tough, easy to pitch, and has high weather resistance.
Vaude also positions itself as a sustainable brand too. So if this tent can tick the performance, useability, quality, and sustainability boxes, it could stand as a top option for most hikers.
To find out if the Taurus 3P is all that, we've been trying it out in the Lake District.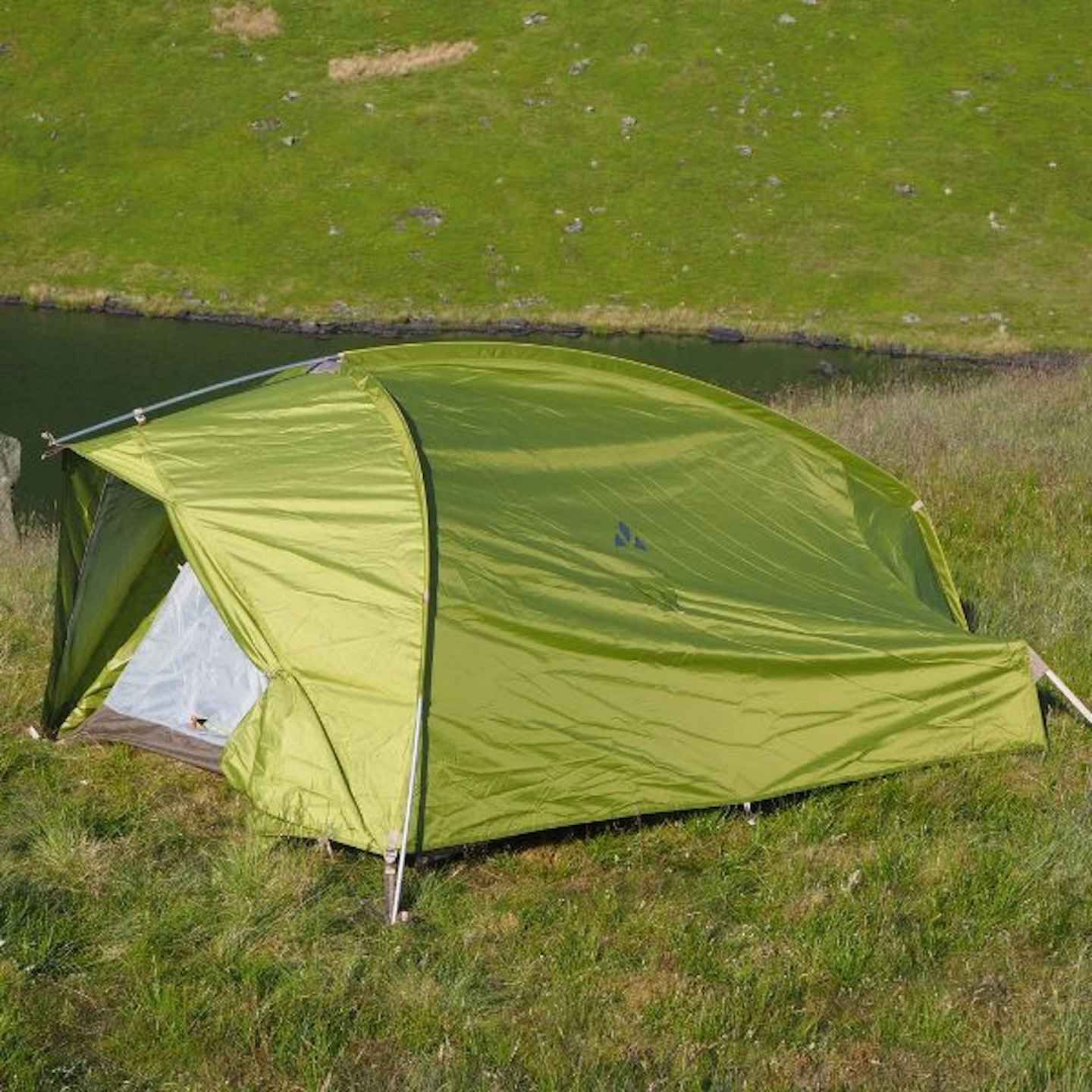 Live For The Outdoors
Pros
Pitches inner and fly together
Good waterproof ratings
Tough fabrics
PFC-free DWR
Cons
Guy line pegs not supplied as standard
Pretty tight squeeze for 3 people
Design and features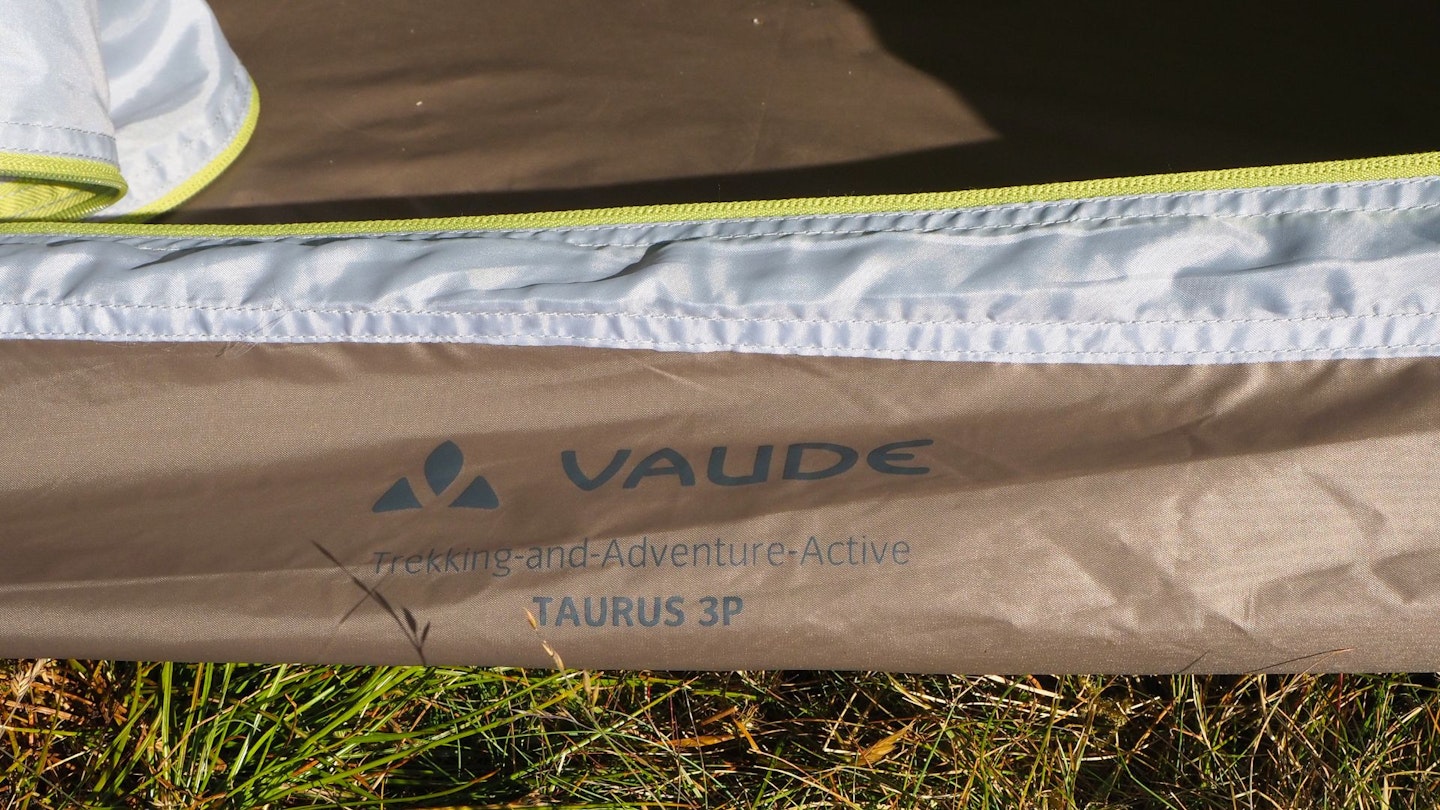 Vaude categorises the Taurus as a three-season trekking tent. Accordingly, it is lightweight and compact, weighing 2.75kg and packing down to 55 x 20cm. In addition to ensuring their hiking tents are high-performance, Vaude is also an outdoor brand with a more intense focus on sustainability than most.
This means that the Taurus has a smaller environmental impact than most tents. For example, it is PVC-free and has a PFC-free DWR (durable water repellency). Vaude also offsets the lifecycle emissions of this tent through myclimate carbon offset projects. Vaude is a Fair Wear Foundation member with 'Leader' status too.
Looking at the tent design, it is a tripod backpacking-type shape that pitches the fly and inner at the same time. It has a single entrance and porch and the tent slopes and tapers to a narrower point at the other end, measuring 165cm wide at the door, and 140cm at the foot (internal space).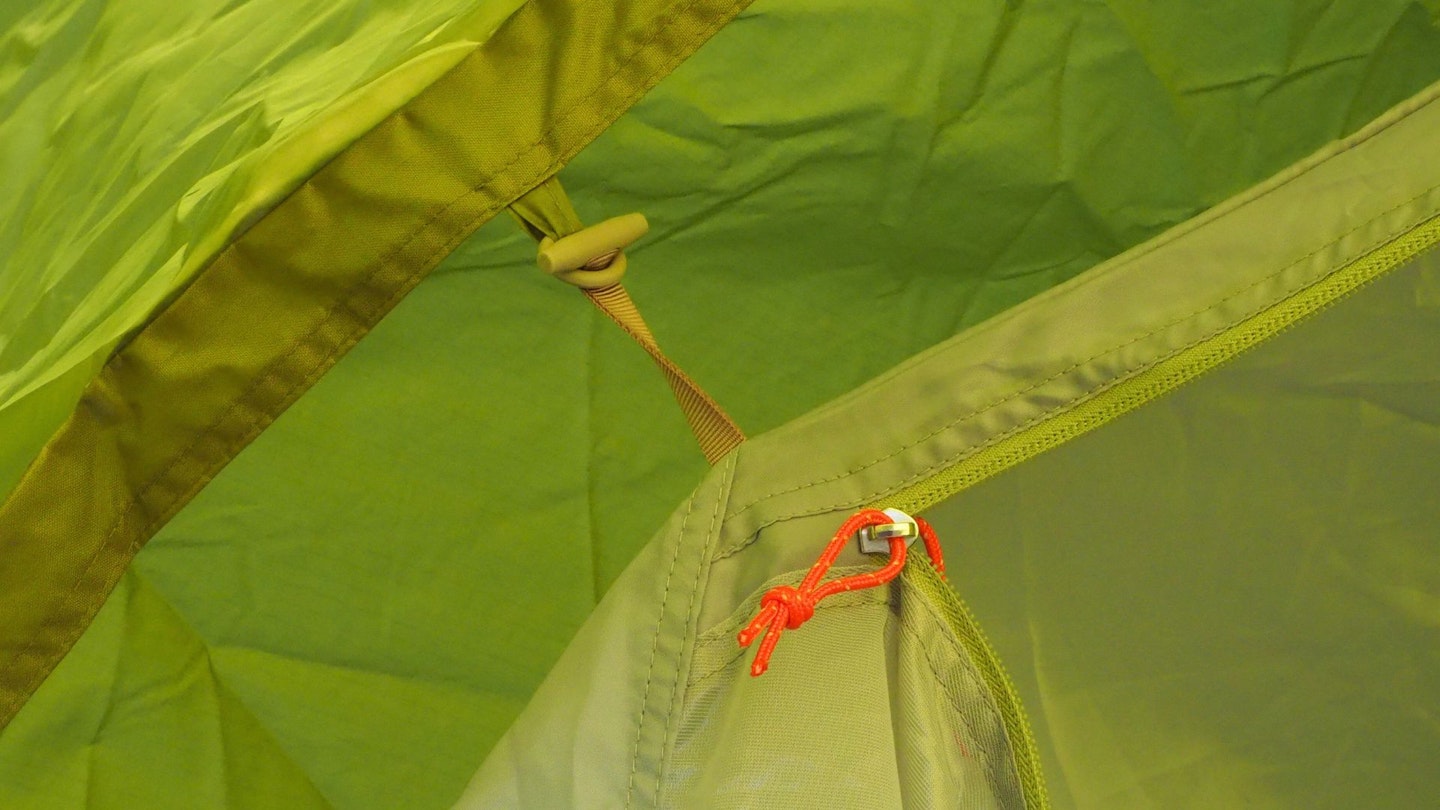 The flysheet is made from 75D polyester with a waterproof rating of 3,000mm HH. The groundsheet is 70D nylon with a waterproof rating of 5,000mm HH.
Performance
Pitching and setup is very easy with the Vaude Taurus 3P. You feed the two poles through their sleeves, insert the ends and then peg out the tent. It's faster than pitching a tent with an inner first design and is of course much better for pitching in wet weather.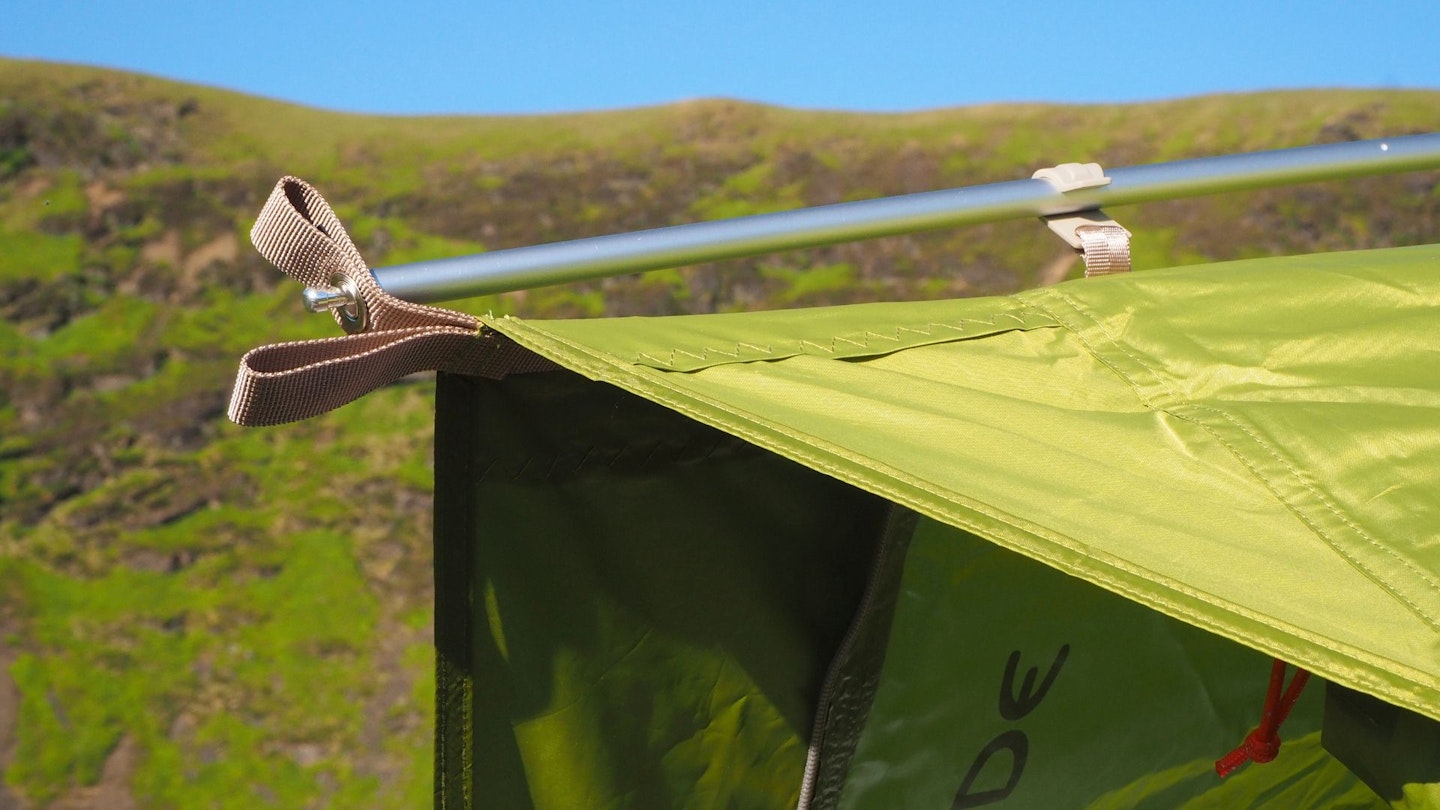 What is annoying, however, is that only six pegs are supplied. This means that to peg out the five guy lines, you need to buy additional pegs.
In terms of space, the Taurus 3P is more of a generous two-person tent rather than an actual three-person tent. Vaude has angled the pole at the foot and included corner pins to try and boost internal space. But despite this, it's noticeably narrower than class-leading lightweight three-person tents like the NEMO Dagger OSMO 3P.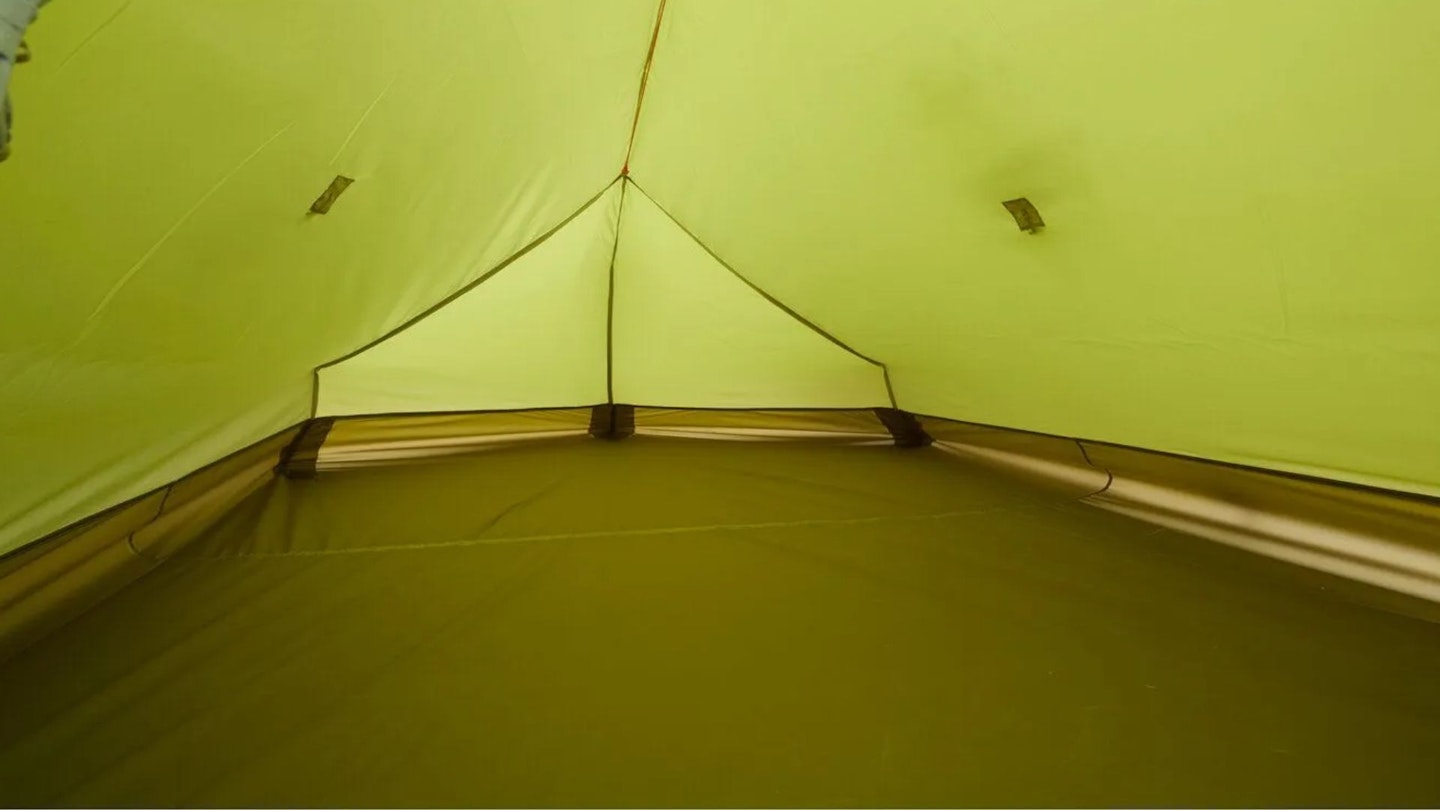 The vestibule can be half opened or fully rolled back, which can be useful if you've bagged yourself a particularly picturesque campsite and want to take in the view from your sleeping bag.
Regarding weather resistance and durability, we were impressed with the Taurus 3P. The exclusion of guy line pegs aside, the tent's shape makes it quite stable. The fly also covers the inner right down to the ground and doesn't leave exposed areas. However, it is quite hard to get the flysheet fully taught.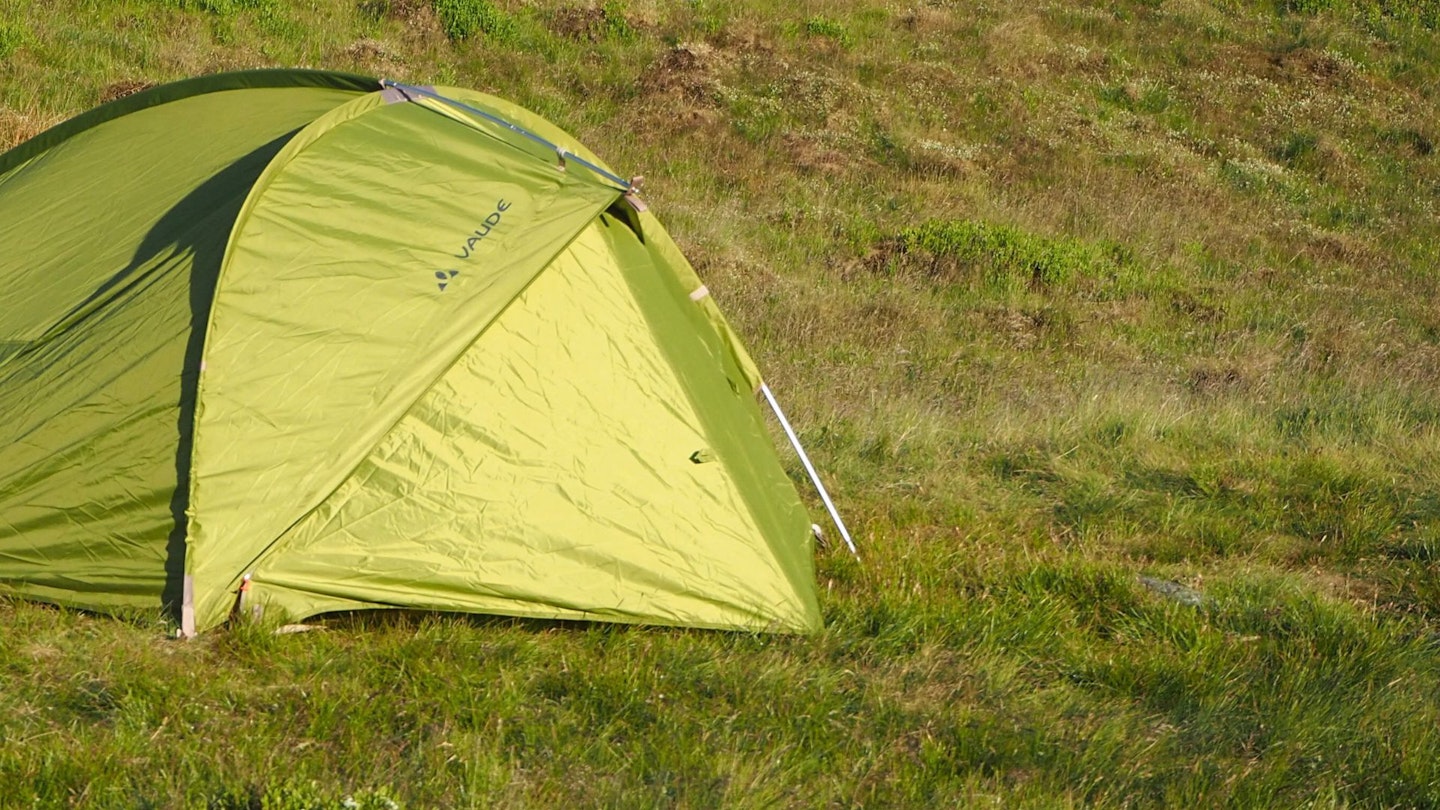 The polyester and nylon fabrics used are noticeably thicker and tougher than other lightweight hiking tents and have good waterproof ratings. The 10.9mm aluminium poles are a bit larger than many used on this type of tent too. Yet, the Taurus 3P still manages to weigh well under 3kg and pack down small thanks to the rolltop compression bag.
Sustainability
Vaude says it wants to be the most sustainable outdoor gear brand in Europe. To achieve that goal, Vaude's efforts include offsetting the emissions of all its products (since 2022) and is a Fair Wear Foundation member with 'Leader' status.
To aid the longevity of its products, Vaude also supplies a lot of spare parts for its equipment. Vaude also tries to make its gear repairable, so issues can often be repaired by specialists if required.
The brand has its own Green Shape label to signify its most sustainable products. Unfortunately, the Taurus 3P isn't one of these. However, its DWR (durable water repellent) coating is PFC-free.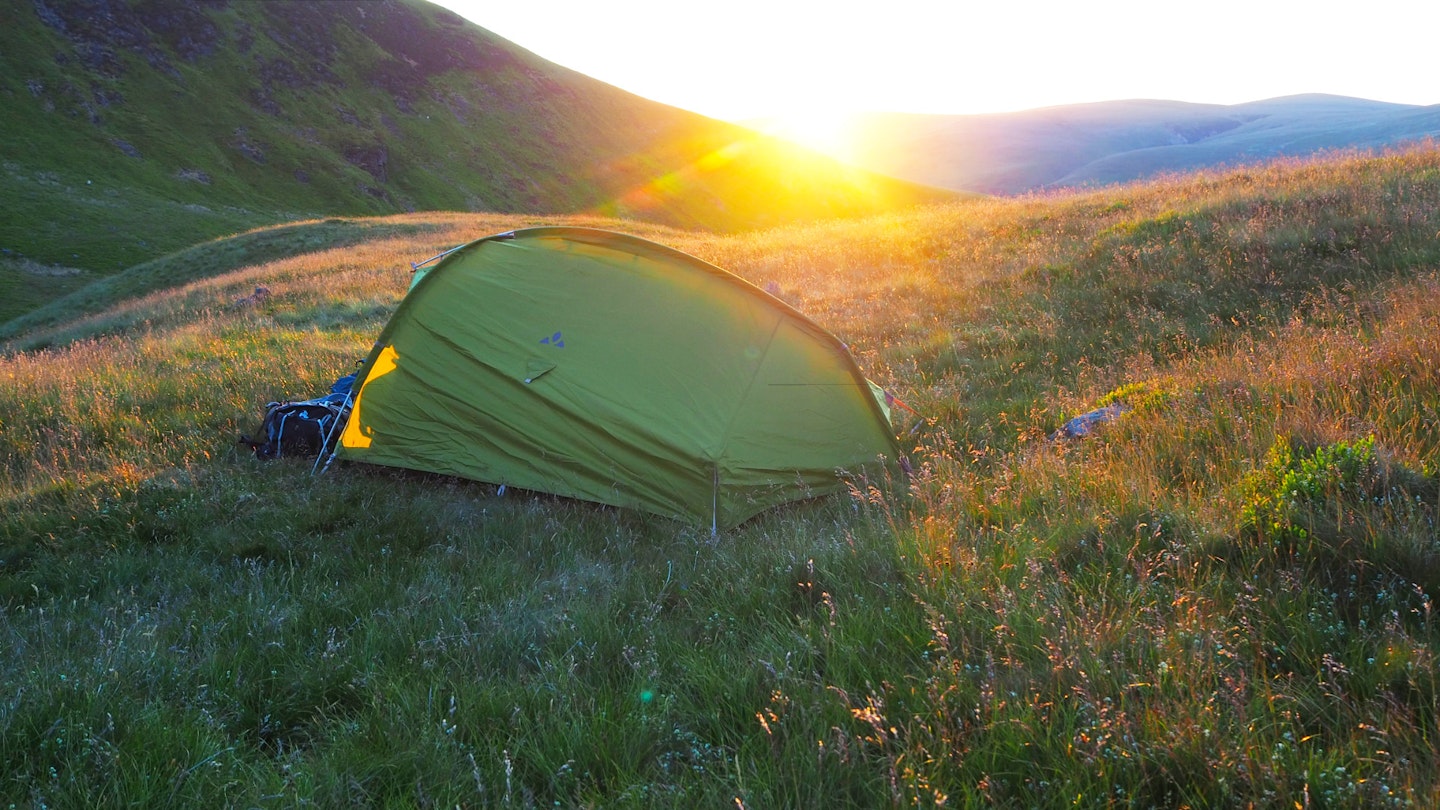 Price and competition
Vaude's lightweight tents can be very expensive. Fortunately, the Taurus represents reasonably good value at €300 (at the time of writing). It's not unusual for prices of lightweight backpacking tents to be upwards of £500.
You can of course slide right down the other end of the scale, but we've yet to come across a bargain option that offers anything like the durability, quality, and sustainability of the Taurus 3P. Over the medium and longer term, it's a far cheaper option. To us, the Taurus 3P represents good value.
Verdict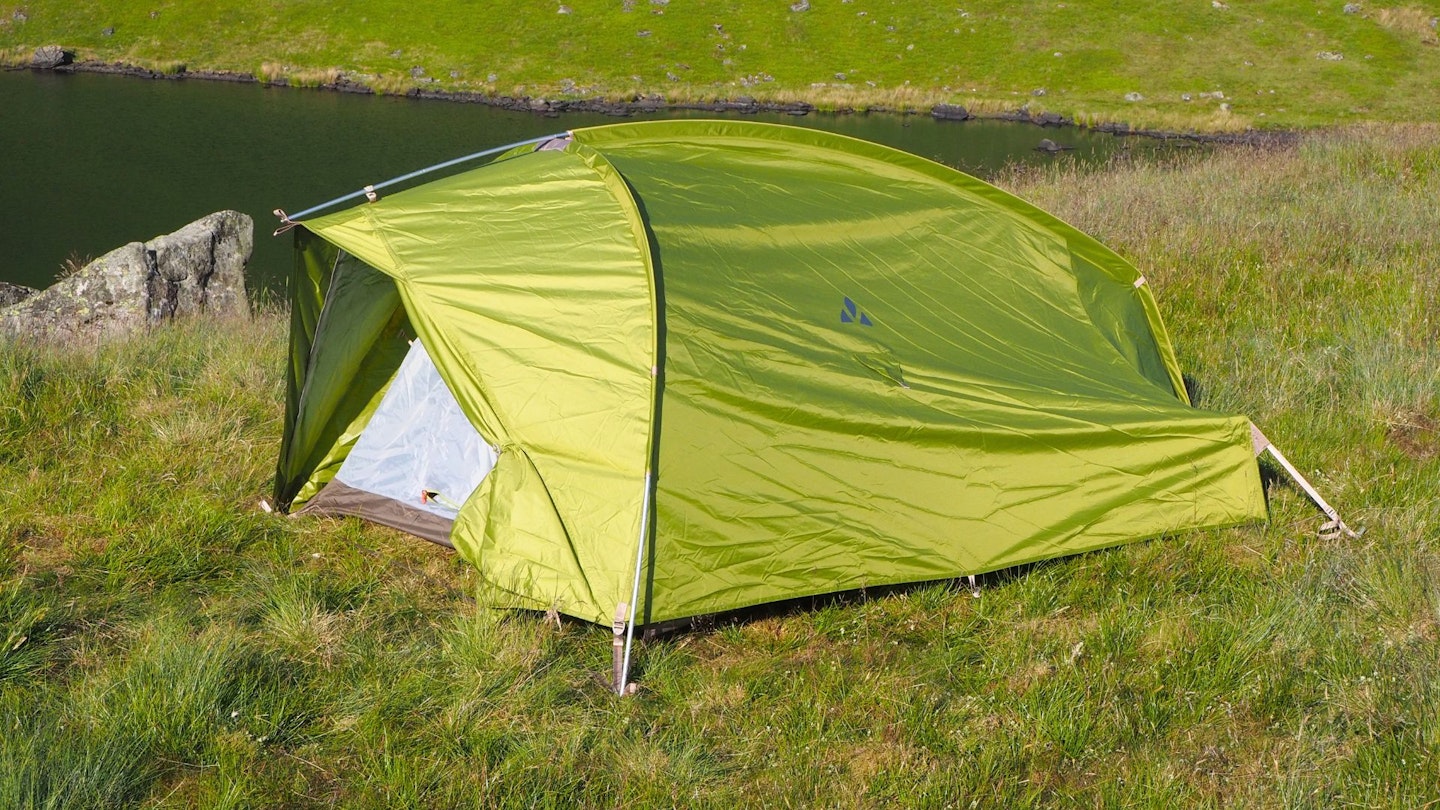 The Taurus 3P is a spacious two-person hiking tent. Not a three-person hiking tent. But other than that, it's a hard tent to nitpick.
It's tough and durable with excellent weatherproofing, yet relatively lightweight and compact. The combined pitching design makes it suitable for use when the weather is iffy.
Sure, the need to buy extra pegs for the guy lines is annoying, but overall, it's good value. We also like that Vaude is a sustainable outdoor brand that is being proactive in being even better.
How we tested
We put our Vaude Taurus 3P tent to the test over the course of a few weeks in early summer. Its main outing was a trip to the Lake District.
The reviewer was Chris Williams, one of Live For The Outdoors' staff writers and gear testers. Chris has been a journalist for four years and has been hiking for most of his life.
Get half-price digital OS Maps. Trail and Country Walking magazine members get 50% off an annual subscription to OS Maps for 12 months. Find out more here.
Don't forget to subscribe to the Live For The Outdoors newsletter to get expert advice and outdoor inspiration delivered to you inbox!