The roof tent is a reasonably recent phenomenon. It's an alternative tent option for backpackers and agile campervanners alike. Let's have a closer look at why that is.
This alternative involves you driving from point to point, completing hikes by day and returning to your mobile roof tent base camp at dusk. It allows you to cover a lot of landscape at the pace you wish but without the need to carry so much gear on your back.
Roof tents also come with the bonus feature of not being on the lumpy, bug-covered ground. Each roof tent in this list has a solid, flat floor, and most come with a built-in mattress, though you may still want to add a sleeping mat. And with a car just below you to store all your muddy gear and clothes, a roof tent can be used solely as a mess-free bedroom.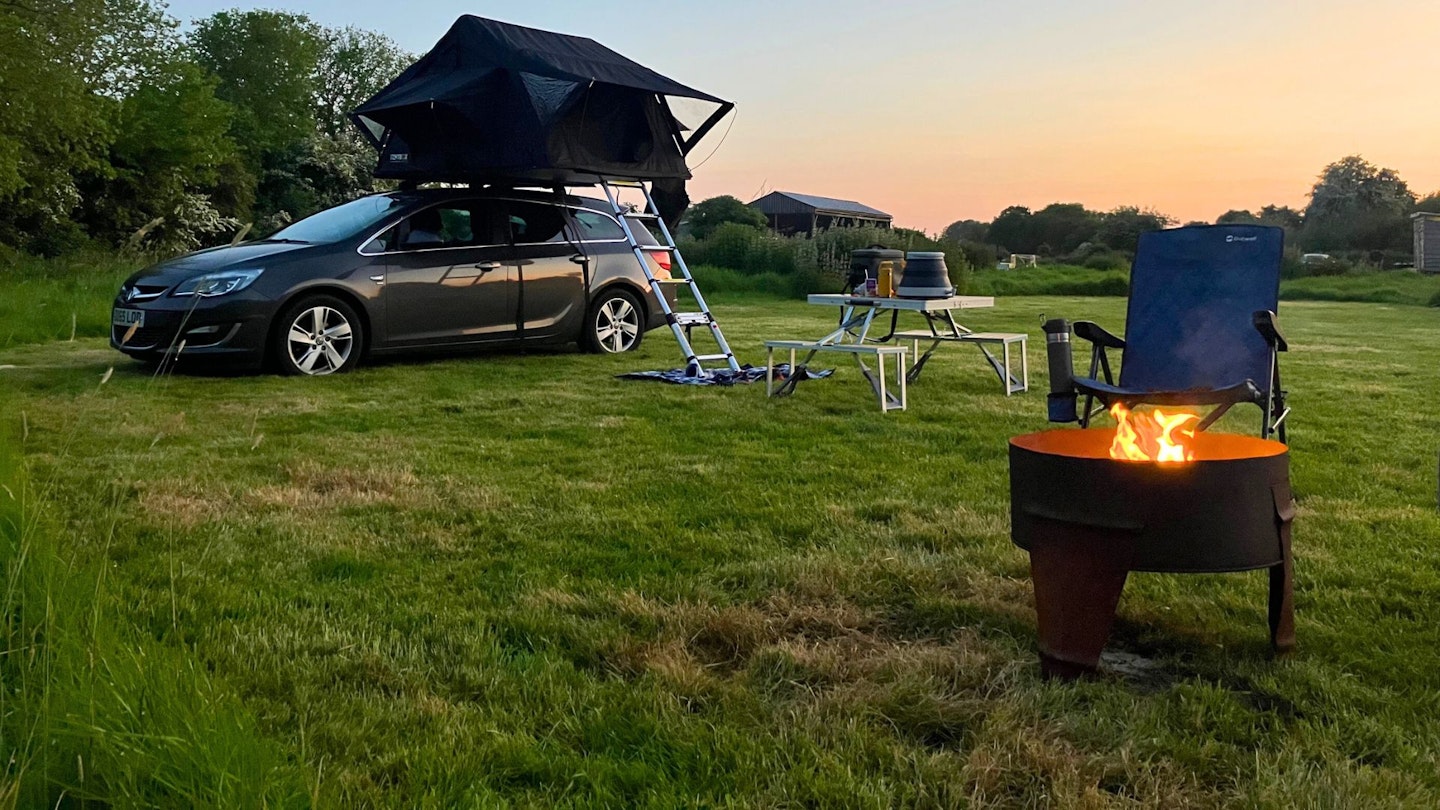 The best roof tents at a glance:
Best in test: TentBox Classic – View on tentbox.com
Best Value: Front Runner Roof Tent – View on frontrunneroutfitters.com
Best inflatable roof tent: Dometic TRT 140 AIR – View on frontrunneroutfitters.com
Best roof tent design: Thule Approach – View on thule.com
Another use for roof-mounted tents is the quick weekend getaway. Because they're so easy to pitch and collapse, roof tents are a very alluring form of shelter for almost anyone. We're not the only ones that think so. Roof tents are booming in popularity, similar to homemade campervan conversions, except roof tents are more affordable and practical.
The best roof tents in detail
Best roof tent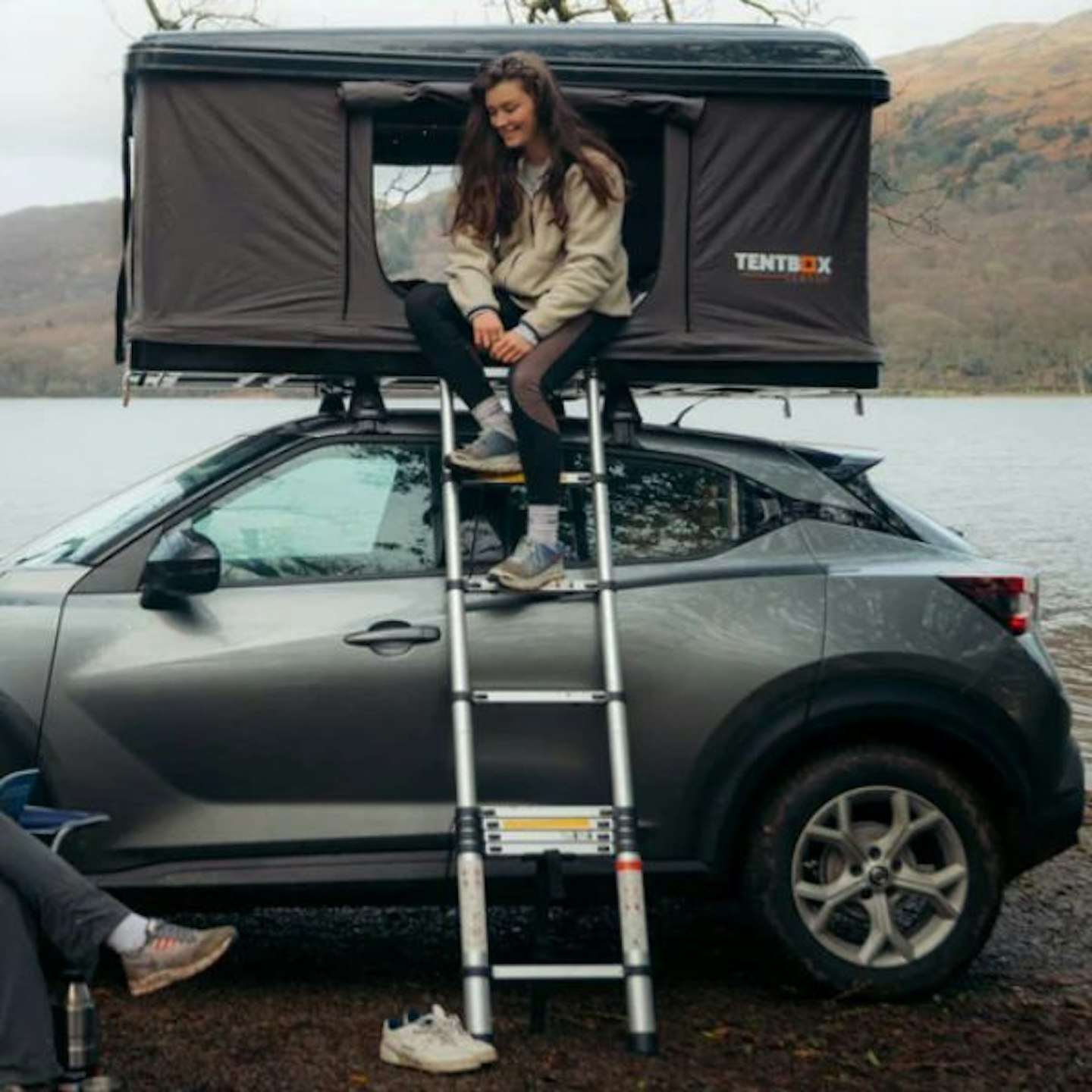 TentBox
Description
Being called the Classic is very apt because this rooftop tent pretty much nails the concept.
Pros
Hard shell design
Gas struts
Sturdy
Useful accessories available
Best Value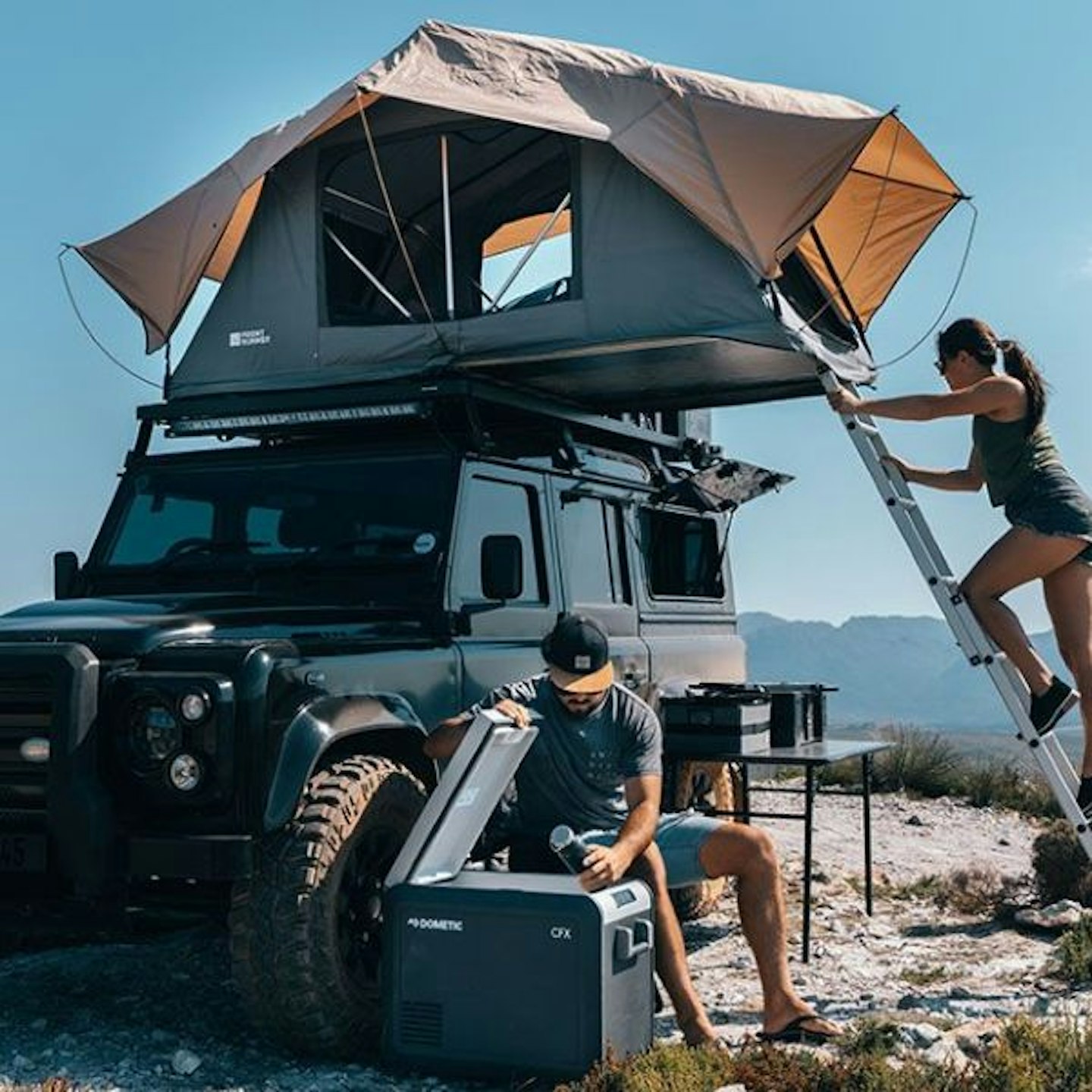 Front Runner
Description
The TentBox Classic might be the ideal roof tent, but it's expensive. Going a long way to address
Pros
Good value
Lightweight
Durable fabrics
Generous internal headroom
Cons
Quite bulky when packed down
Best rooftop tent for small cars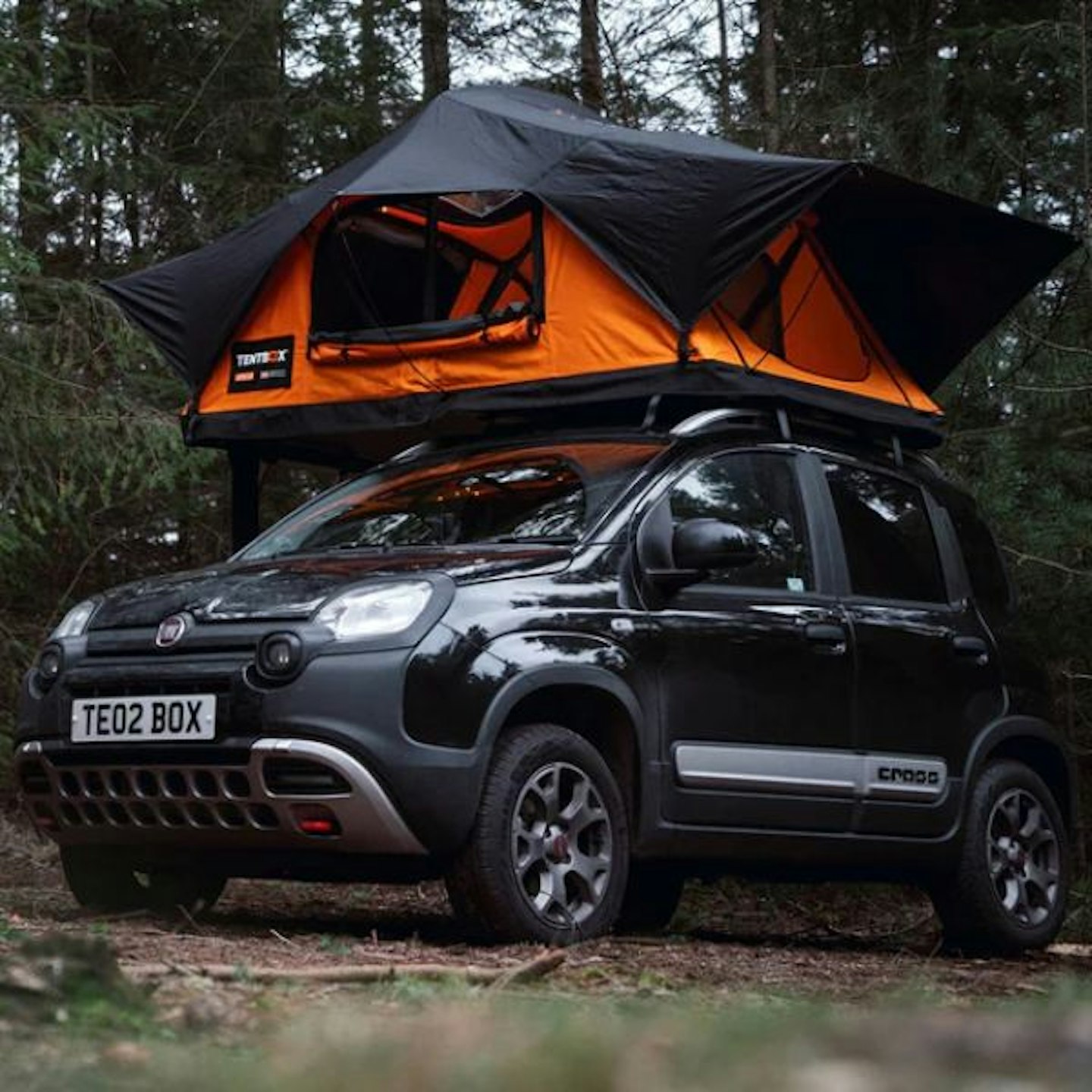 TentBox
Description
The Tentbox Lite 2.0 makes better what was already an excellent model. To update and improve the
Pros
Spacious sleeping quarters
Reasonable value
Suitable for smaller cars too
Larger 4-person XL version available
Cons
Front Runner roof tent is even better value
Best inflatable roof tent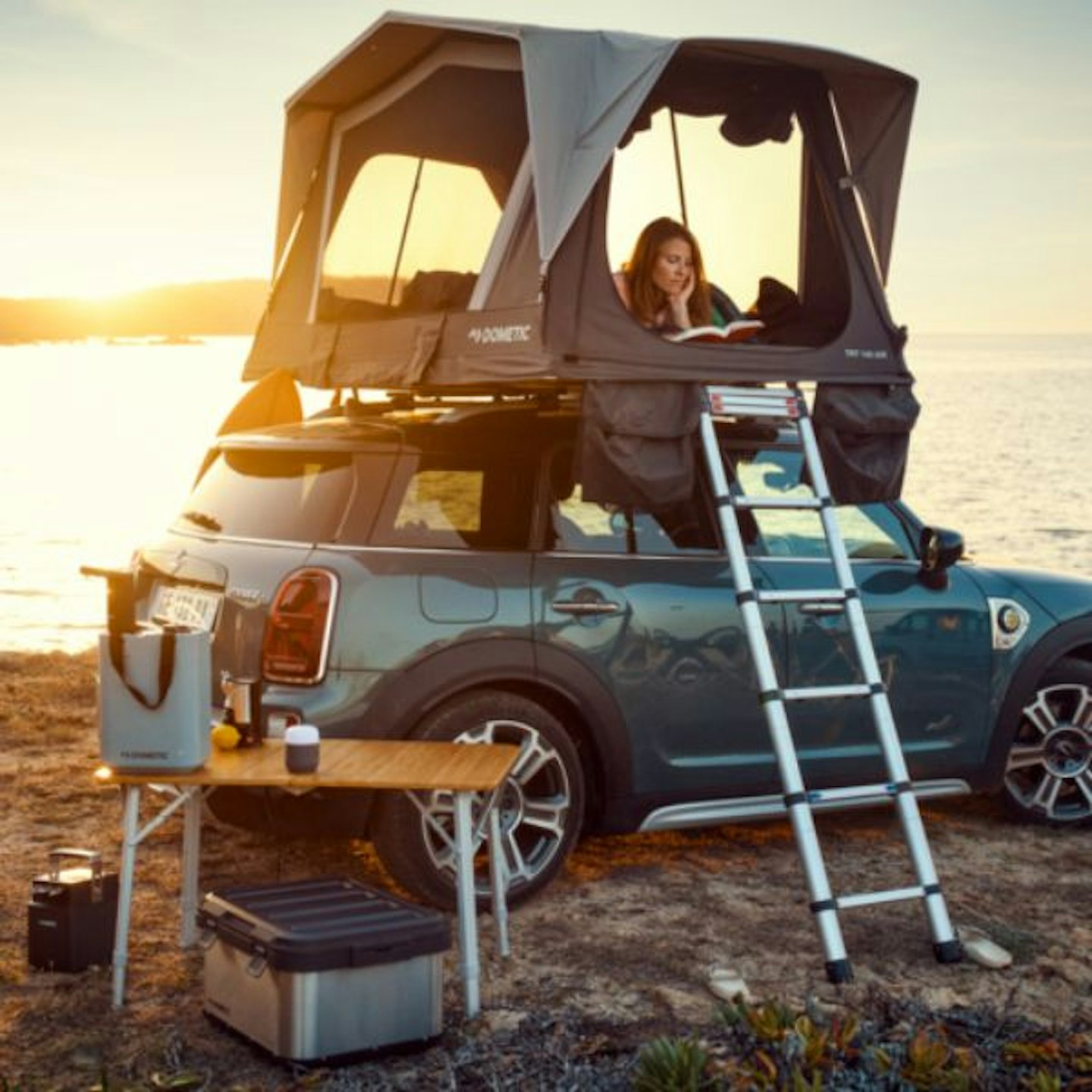 Dometic
Description
Inflatable family tents have become a popular alternative to traditional pole-based models in
Pros
Big windows on all sides
Small eaves let in more light
Good breathability
Cons
A lot more expensive than other soft shell models here
Best roof tent design
Thule
Description
The TentBox Classic may have taken pole position here, but if you're willing to spend more, the
Pros
Neat accessories
Clever and unique design
Cons
Most expensive option here
Best roof tent for mattress comfort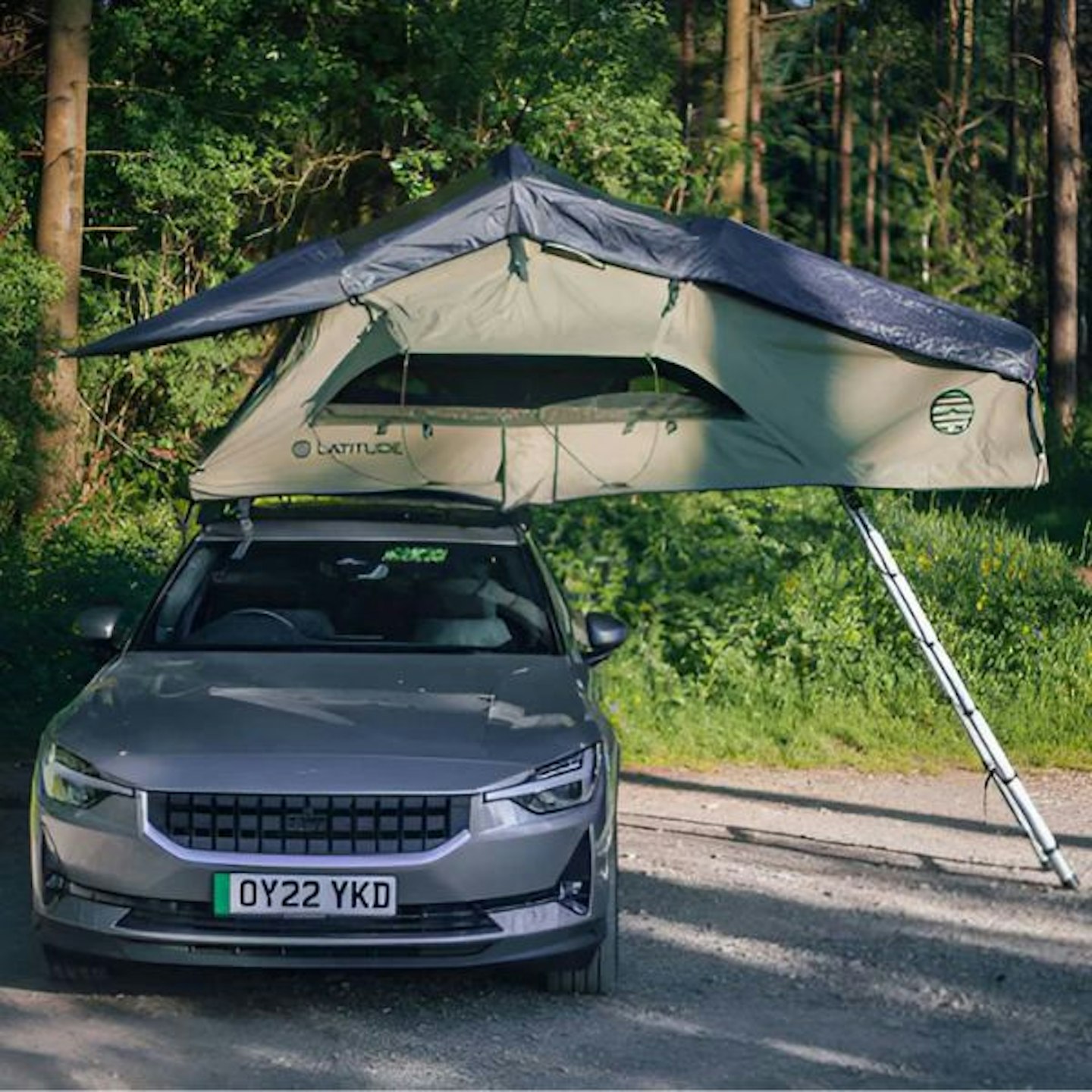 Latutute Tents
Description
We got our first look at Latitude's roof tents at a recent outdoor show, and it's fair to say they
Pros
Spacious and comfy mattress
Lots of cool accessories
Fits almost any car
Quality materials throughout
Cons
4kg heavier than TentBox Lite 2.0
Best roof tent under £1000
Description
We wanted to draw your attention to OEX Vertex Lite because it has a very eye-catching price tag
Pros
Lightweight
Very enticing value
What to look for in a roof tent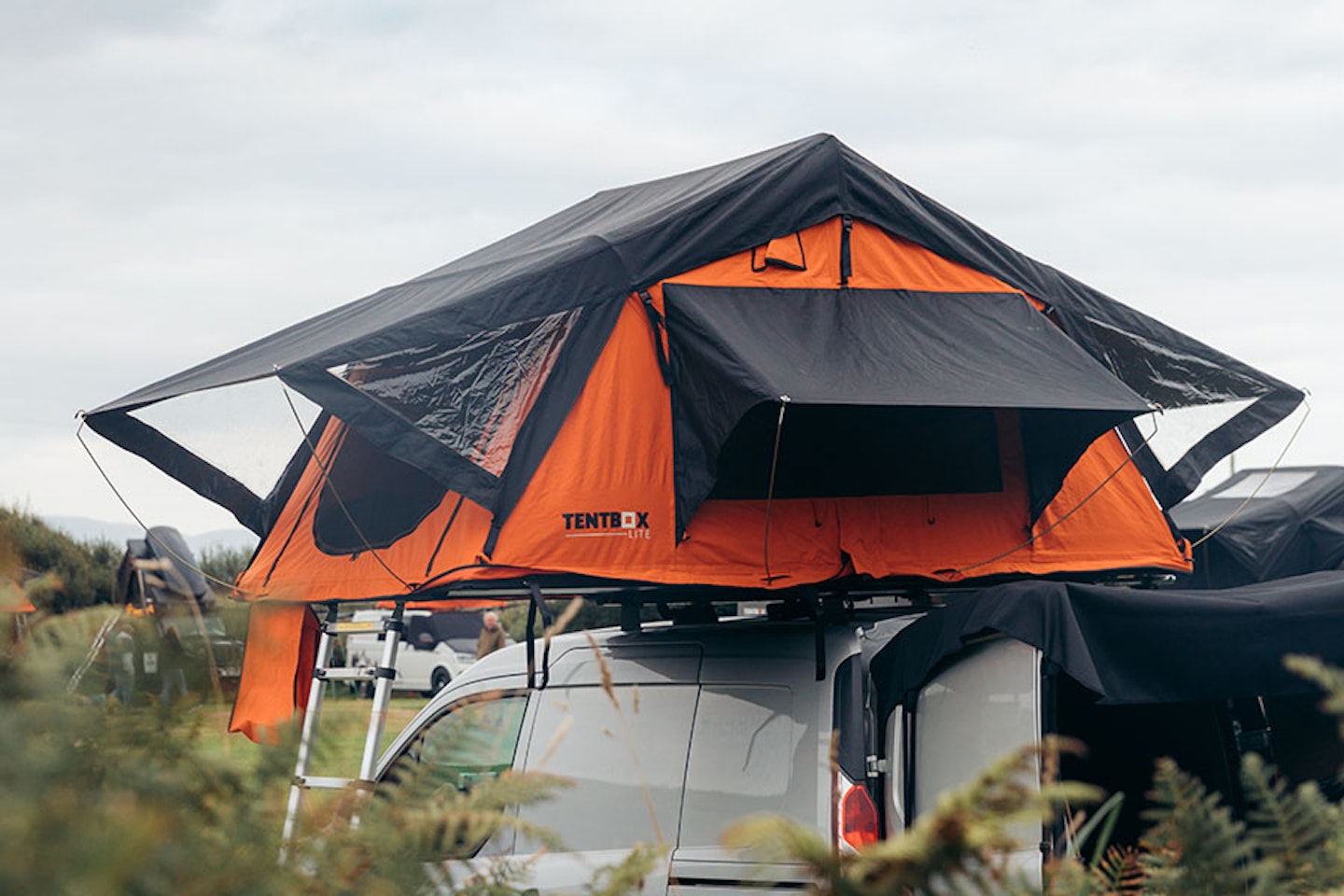 Roof load limit: Vehicle roofs all have a dynamic roof load limit. You need to know what this is before putting any significant weight on your car roof. Specifically, the dynamic roof load limit refers to the maximum weight a roof can bear while being driven. When parked, the load limit is several times higher.
Size: Rooftop tents vary in size, and some are suitable for bigger vehicles only. Roof tents that have folding bases can often be fitted to small cars, while single-piece roof tents might require at least a medium-sized car.
Mounting system: Most roof tents must sit on lateral roof bars (not just factory-fitted side rails!), so you'll need these too. It's easy to find the correct ones for your car by using the online search filters provided by retailers like Halfords. Another trusted retailer would be Autodoc.
Installation: Though roof tents try to be as light as possible, they also have to balance that with durability. Therefore, they tend to weigh between 45 and 70 kilograms. You're not going to want a roof tent permanently affixed to your roof, so bear in mind you'll want a helping hand getting these things on and off your car.
Internal space: Roof tents tend to have about the same bedroom space as a two-person hiking tent, give or take a few centimetres. Some models have extra niceties like skylights too.
Durability: This is usually what price reflects most. High-quality fabrics are more durable but inevitably cost more. Even if you're a first-timer, it pays to invest in a top-quality roof tent. You'll ultimately have a better experience, which counts for a lot. Plus, if you decide to sell it down the line, you'll get a reasonable second-hand price for it.
Hard or soft shell: Roof tents that collapse down into a sleek hard shell are more aerodynamic and aesthetically satisfying than those that sit under a heavy-duty soft cover. The latter will also save you a little bit on fuel too, but they cost more to buy.
Access: Roof tents come supplied with a telescopic ladder that allow you to easily and safely access the tent. Though, if you're climbing and descending in the dark, you might want a head torch.
How we tested these roof tents
We test tents as thoroughly as any other piece of outdoor equipment we use. Given tents come in a wide variety, we test each against its intended use, whether that be 3-season wild camping, summer backpacking, or high-end roof tents.
To test these roof tents, we hit up a series of (legally approved) wild parking spots across the UK and pitched in a range of weather conditions – from high summer to late autumn. We wouldn't recommend most roof tents for winter camping.
Not only do we take notes on the ease of pitching and obvious features, we also spend a long time examining how the materials stack up against varied conditions, as well as the overall liveability of each roof tent. If we aren't comfortable, or it can't hold up, then it won't make our 'best of' list.
Get half-price digital OS Maps. Trail and Country Walking magazine members get 50% off an annual subscription to OS Maps for 12 months. Find out more here.
Don't forget to subscribe to the Live For The Outdoors newsletter to get expert advice and outdoor inspiration delivered to you inbox!
Chris Williams is a Digital Content Writer for Live For The Outdoors. He trained as a journalist in New Zealand and has been working on Live For The Outdoors since 2021.