Want to stay fit over the cooler months? Fell running is a brilliant way to do so. If you're more of a hillwalker and flat-ground runner, then you'll already have the navigational ability, conditioned legs and that all important mountain savvy needed to adventure on the fells.
As part of the Run 1000 Miles Challenge, we've asked the experts the best 10 ways to add some speed to your expeditions.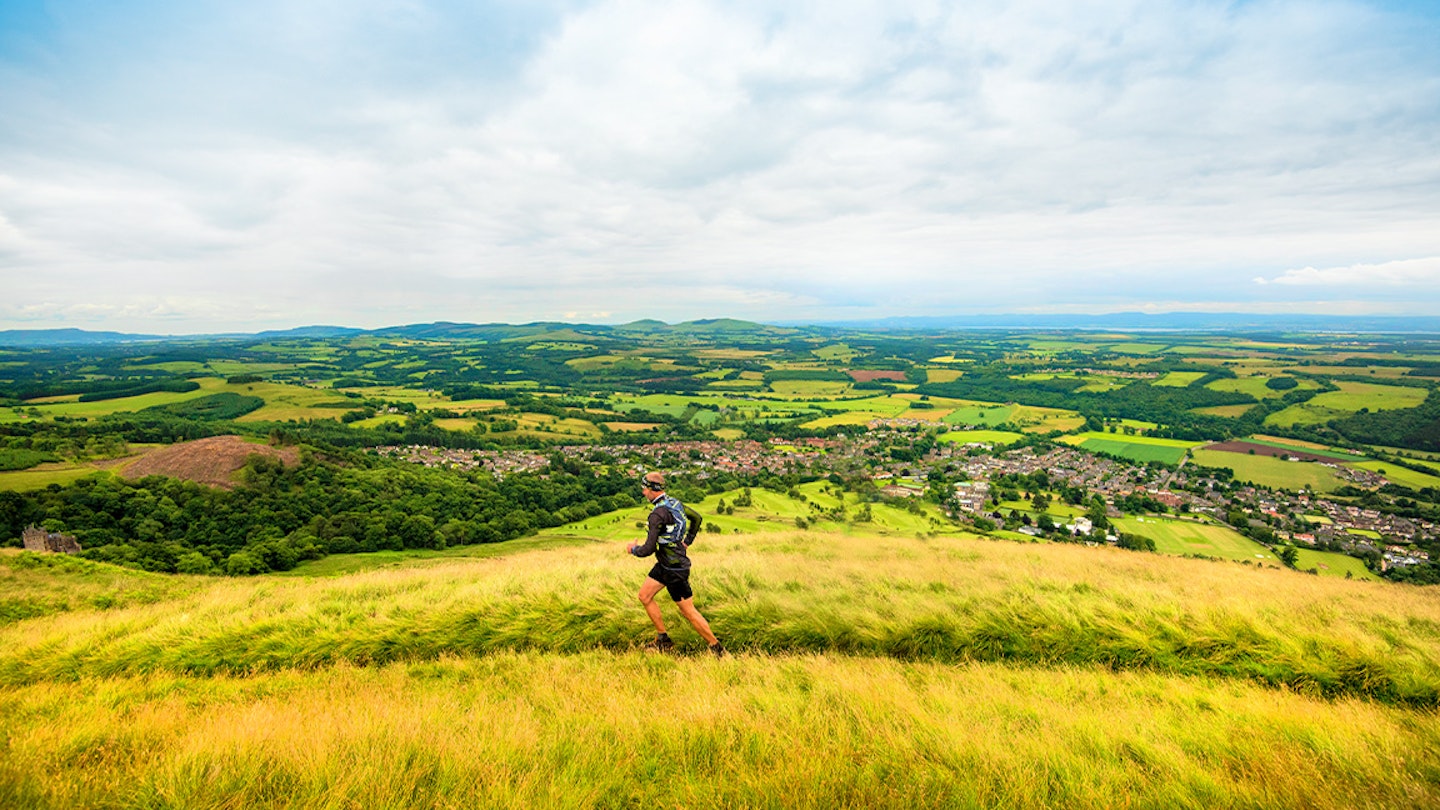 1. Get the kit
In comparison to walking, fell running kit is minimal. Usually just shorts/leggings, a top, pair of shoes, light waterproof jacket, map, compass and (depending on time and distance) food and water. Don't be tempted to wear normal road running trainers – the lack of grip will be annoying, and dangerous, off-road – but instead opt for off-road trail running shoes with studded, sticky rubber soles.
2. Find a route
On your early runs, it's best to be conservative. Pick a route with simple navigation on paths or along clear linear features. Start short or, if you're determined to complete a longer run, make a note of escape routes in case your energy tanks.
3. Practice your downhills
This can be the most terrifying aspect of a fell run: the moment a route disappears down a steep incline. Instinct says lean back when running downhill, but it can be more effective and gentler on your quads – and your knees – to lean slightly forward. Expert advice is generally to land midfoot, under your centre of gravity.
4. ...and your ups
Walking, you will be glad to hear, is not only acceptable here, it's a known tactic for running uphill. Usually hunched over, taking big strides, hands pressing down on your quads. On gentler slopes, try a short bouncy stride, pumping your arms.
5. Nav as you run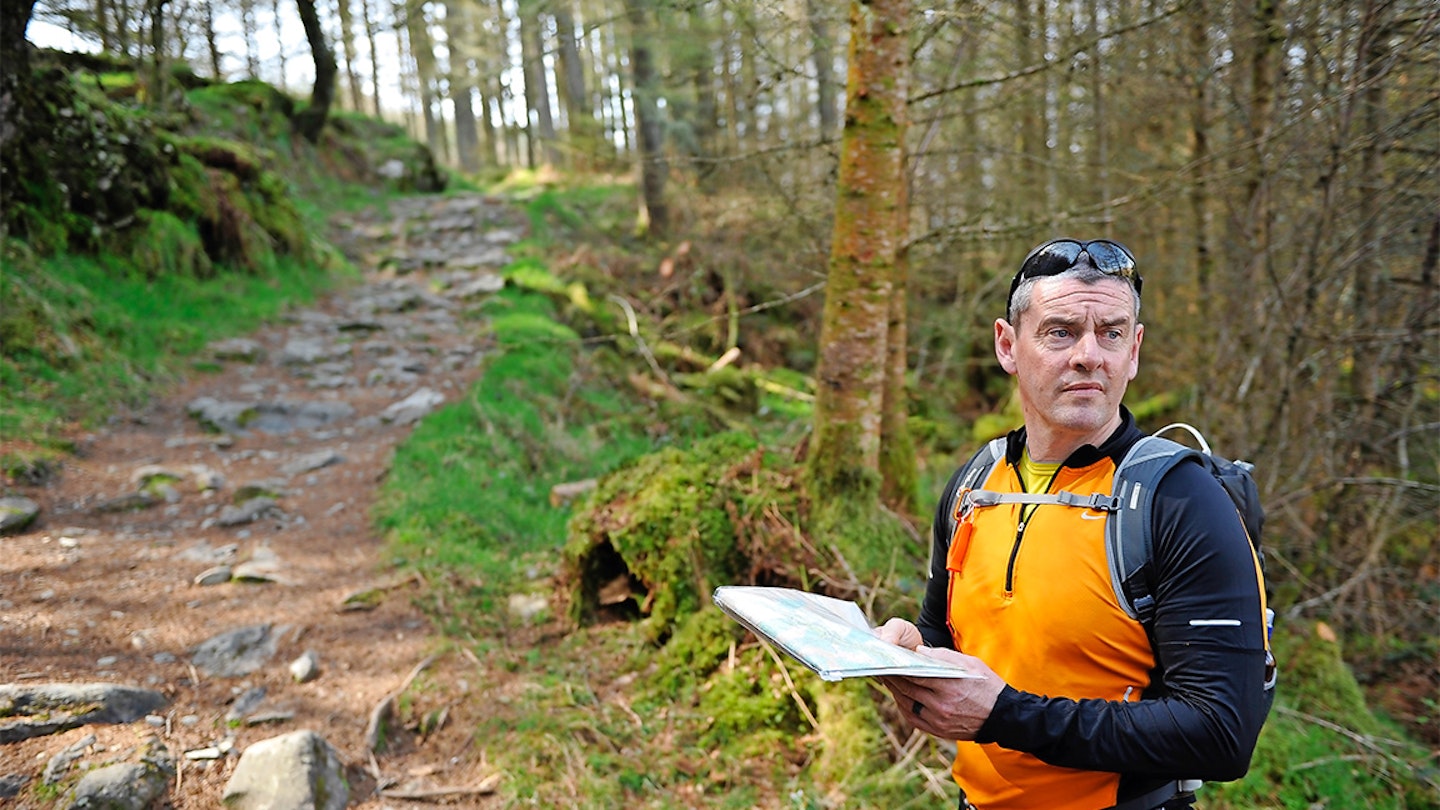 On a walk, loaded with warm kit and snacks, you have time to peruse your surroundings. Not so on a run. Keep a mental note of navigable features as you run (trig points, handrails, tarns, etc) to make relocation quicker and easier when it's needed.
6. Stretch!
Your body is likely to tighten up like a violin string if you don't stretch when you get back. A few simple stretches focusing on the quads, hamstrings and calf muscles should be the minimum. Hold each for a slow 10s.
7. Build strength
Fell running, requiring balance, agility, strength and stamina, can tax your body even if your hillwalking fitness is good. If you want to improve, include a simple regime of strength building exercises such as the plank, squats, lunges and heel raises.
8. Bring warm layers, water, and snacks
And stash them in the car for when you finish. Your core temperature is likely to drop rapidly, especially if you're soaked in sweat or rain. Your blood sugar level might also be very low, so bring some quick replenishment like a bag of peanuts or bottle of chocolate milk, to help your body recover and repair.
9. Join a club
If you're lucky enough to live near the hills, join a fell running club. It's a great way to learn pacing and technique as well as to meet new folk and get time out in the hills. Some host training sessions, to help you develop more quickly than you might on your own.
10. Book a race
You don't have to be fast to run a race, or to have reached a peak of fitness – running them for fun is just as valuable. Booking into a race can give you a focus if you want to keep training or could simply be an excellent anchor for a weekend in the fells.
Don't forget to subscribe to the Trail Running Newsletter to get expert advice and inspiration delivered to your inbox.
This article is brought to you by the official Trail Running Run 1000 Miles Challenge.