The ELEMNT Rival is currently Wahoo's one and only sports watch. The company advertises it as a simplified performance GPS watch, which sounds refreshingly appealing...
Multisport watches, GPS watches, smartwatches – whatever you want to call them – they all tend to be stuffed full to the brim with as many features as possible. This drives up the price, which can be annoying, because a large portion of the sports and features end up not being used.
The Wahoo ELEMNT Rival is supposedly different. A 'radically simplified' multisport watch, Wahoo calls it. We like the sound of that and the attractive price that goes with it.
We have no qualms about the theory, but we're keen to know if this particular recipe works. We've been using a Wahoo ELEMNT Rival for several weeks to find out.
Pros
Refreshingly straightforward
Great for those focused on triathlon sports
Accurate tracking and metrics
Cons
Not a particularly versatile sports watch
Short battery life
Design and features
Where something like the Suunto 9 Peak Pro or Garmin Instinct 2 is a very much a multisport watch, offering dozens of built-in sports apps, the ELEMNT Rival is more a triathlon watch. It has a few running, cycling, and swimming sports apps, plus a couple more including 'strength' and yoga.
Because of the swim/bike/run focus, the ELEMNT Rival has a couple of nifty features. The standout of these is the Touchless Transition, which only requires you to interact with the watch at the start and end of the race/training session. The ELEMNT Rival will automatically transition through the swim, bike, and run stages.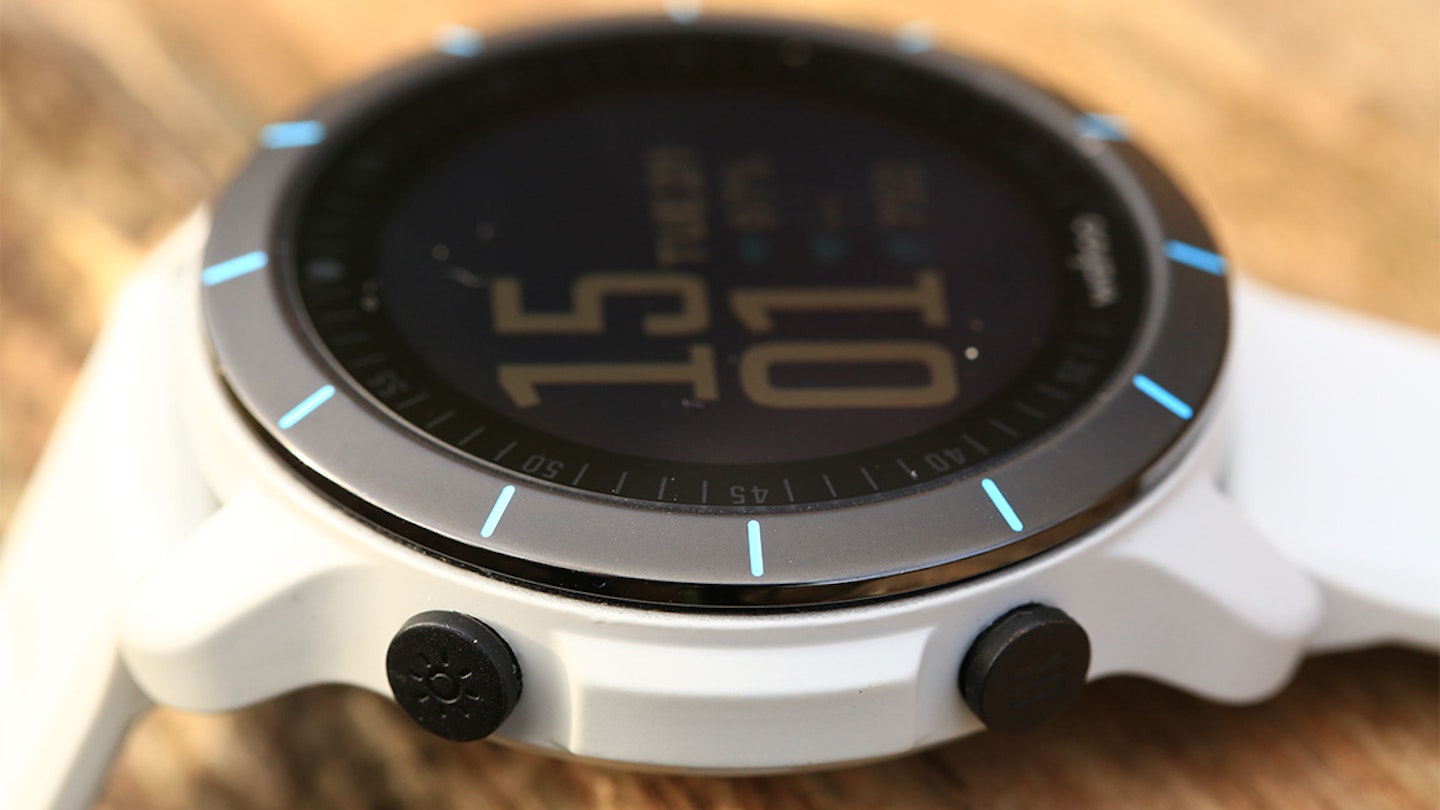 Naturally, the ELEMNT Rival is designed to work harmoniously with other Wahoo gear – i.e. its bike computers and heart rate monitors. However, it's also compatible with Srtyd devices and you can upload your training data from apps like Strava to the ELEMNT app.
The ELEMNT Rival watch is quite lightweight at 53g but is physically larger than something like Garmin's Feinx 7. (Wahoo says the ELEMNT Rival measures 46.5mm across, we measured it and found it to be closer to 50mm). It has a silicone strap, a Gorilla Glass lens, and a ceramic bezel. The non-touchscreen display size is 1.2-inches.
Performance
It's fair to say the Wahoo ELEMNT Rival doesn't feel or look like the watches that cost twice as much. Garmin, Coros, and Suunto watches always feel reassuringly solid; and Suunto models are by far the most stylish outdoor watches. The ELEMNT Rival is a bit more on par with options like those from Amazfit – functional and reliable but certainly feels cheaper than their top-end competitors.
That said, the ELEMNT Rival is very comfortable. And while it is a tad on the chunky side, it doesn't really matter. There is a beta sleep tracking feature, but chances are you won't use it and just take off the watch when you sleep.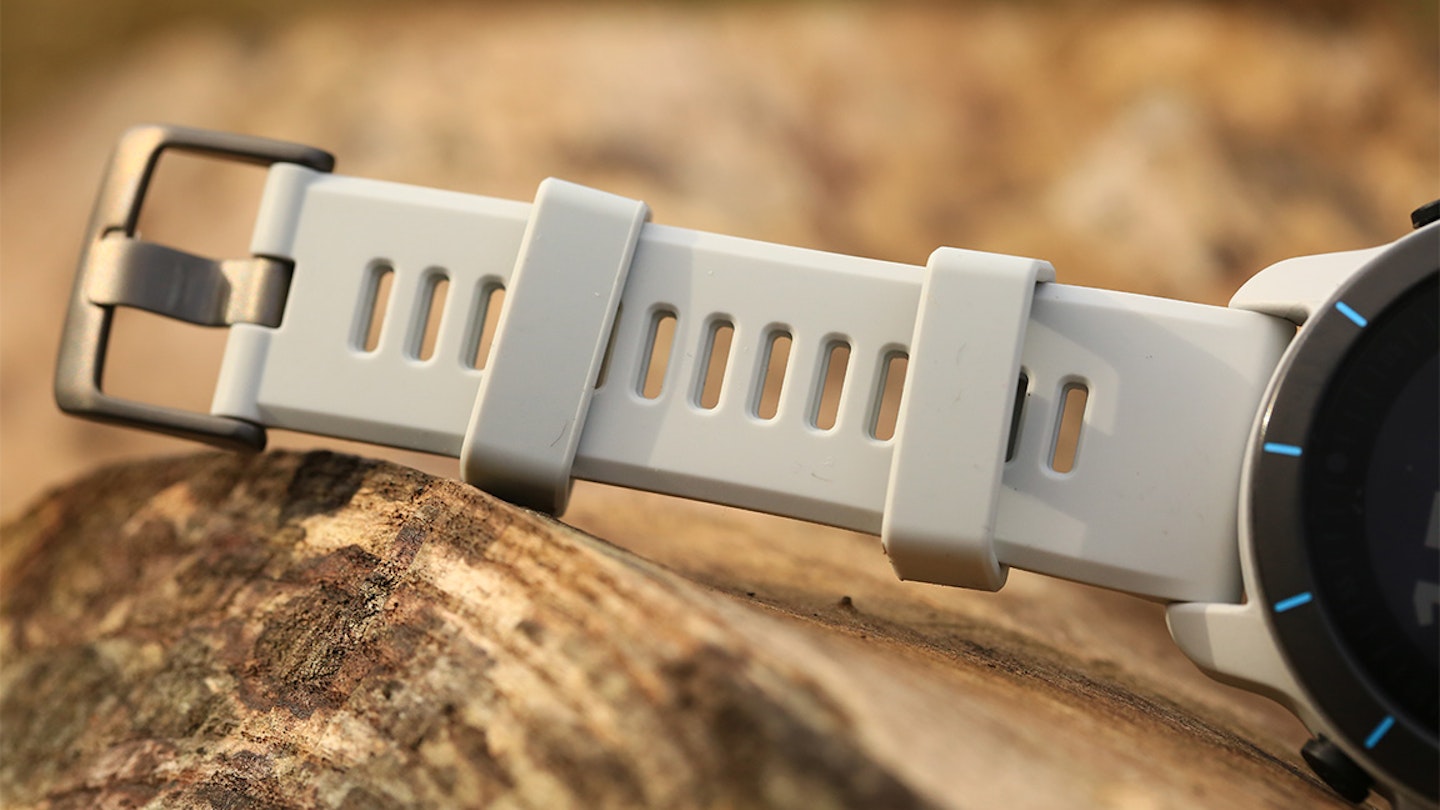 In terms of activity logging and location tracking, we were quite impressed with the ELEMNT Rival. Top-end watches boast about their multi-band GNSS, utilising multiple satellites for unbroken and super accurate location tracking. In terrain where you don't have a vast open sky above, such as in a canyon, this is very useful. They're also fast to find your location.
But day to day, going for local park and trail runs we found the ELEMNT Rival to be absolutely fine, although it takes a couple of minutes to hone in on your location. It uses GPS and GLONASS satellites, where more expensive models will also use Galileo, and may also use BeiDou and QZSS (such as the Suunto 9 Peak Pro).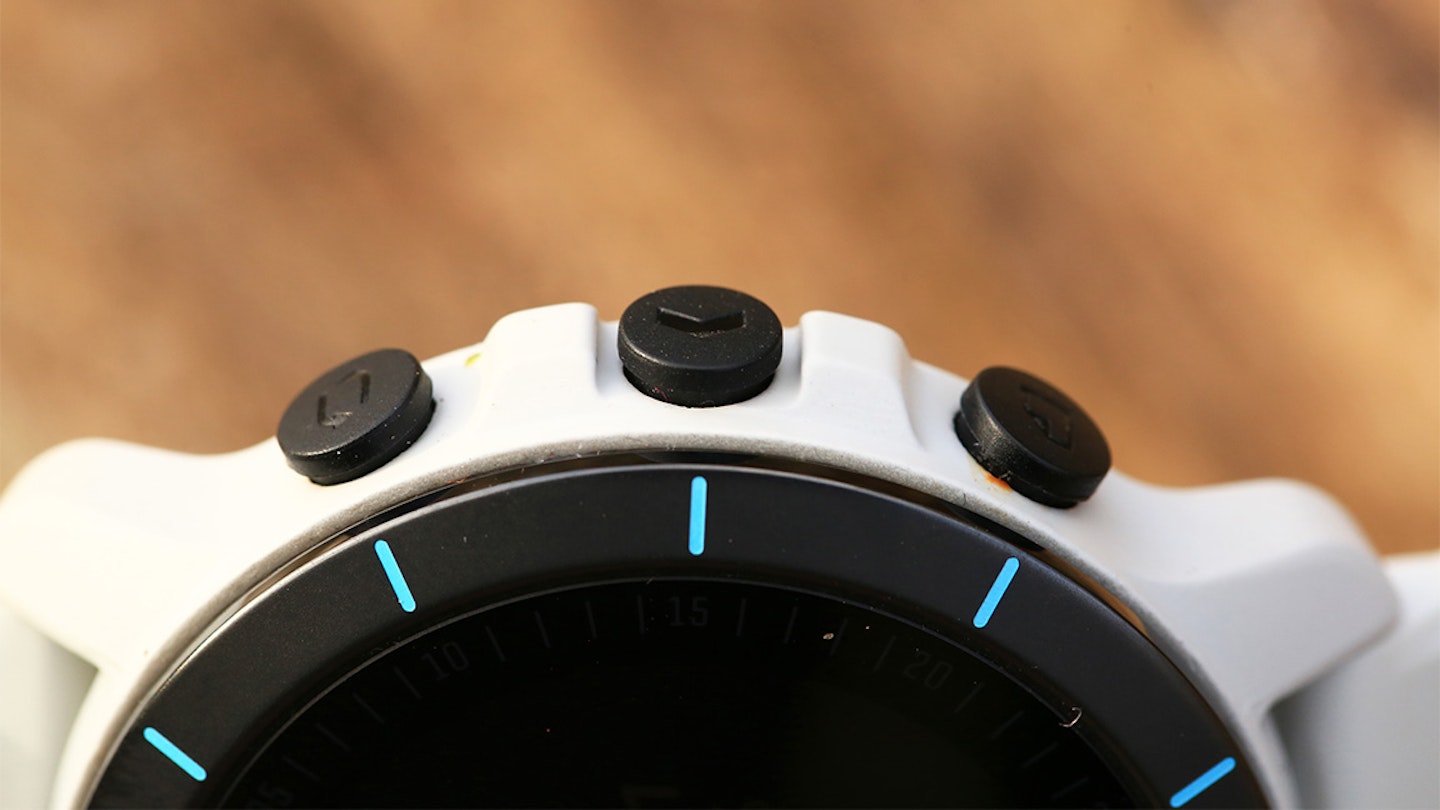 On the downside, battery life is pretty mediocre. In fairness, Wahoo's figures are accurate, it's just that they're not very good. In smartwatch mode you get up to 14 days, but use GPS and it tumbles to 24 hours. Basically, you need to recharge it every day or two if you're an avid runner/cyclist/swimmer.
As we said, you can sync the ELEMNT Rival to the rest of the Wahoo ecosystem. Ultimately, that's how you get the most from the watch's features. However, on its own it still delivers decent activity logging. With trail running for example, in addition to your route, you get pace, elevation, heart rate, cadence (step rhythm), and laps. We were impressed with its accuracy, even elevation was pretty spot on.
Sustainability
As an American brand, Wahoo's responsibility efforts are very US-focused. For example, it points to its partnership with an Atlanta-based organisation that helps recycle its waste. However, Wahoo does say it partners with organisations and non-profits around the world to help local communities.
But that's about as specific as Wahoo gets with its sustainability efforts.
Price and competition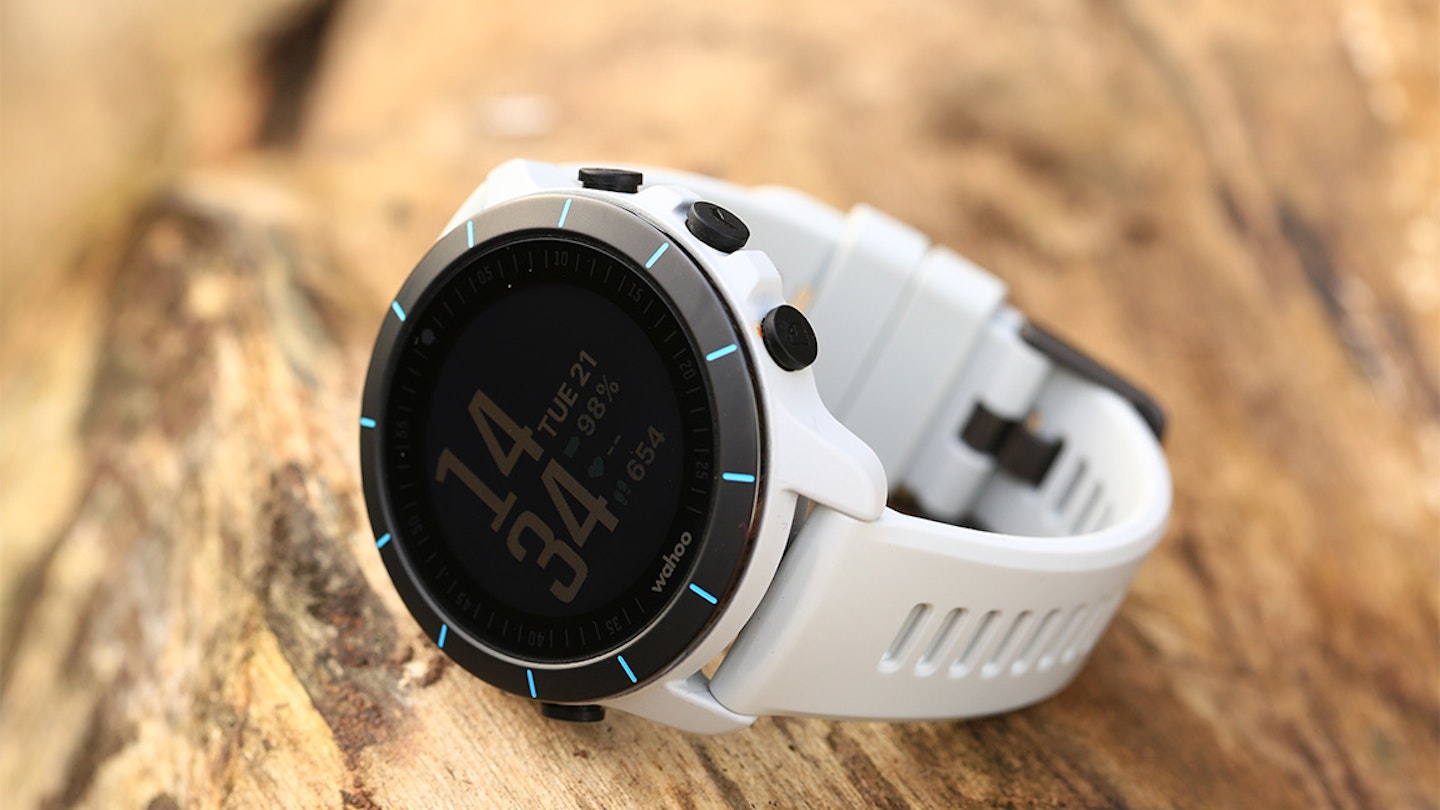 At the time of writing, the Wahoo ELEMNT Rival has an RRP of £299.99. That makes it good value compared to high end multisport watches, but there is a lot of highly capable competition hovering around the £200-£300 price range.
Our favourites are the Garmin Instinct 2 and Suunto 9 Baro. Both are very versatile multisport watches, designed to cater to a wide variety of sports, and do so very well.
The Garmin's strong points are largely around value. It has a lot of the same features seen on pricier Garmins without the cost. There is also a solar version.
The Suunto 9 Baro is a really nicely styled watch yet still very rugged. It has very scratch-resistant sapphire glass (the Garmin Instinct 2 and Wahoo ELEMNT Rival don't), excellent battery life, and a very good app. However, it doesn't benefit from the much-needed interface update the latest Suunto watches have.
Verdict
In its own right, the Wahoo ELEMNT Rival is a good GPS sports watch. It's comfy, accurate, and durable, albeit with a pretty short battery life.
If you already have other Wahoo hardware, or are looking for a relatively stripped back watch focused on running, cycling, or swimming, it's definitely an option to consider. The ELEMNT Rival's 'track and report' approach compared to others' 'track, report, and coach' may be preferable to some people but not to others.
We think that many, if not most, sports hobbyists and enthusiasts might want something a bit more versatile. The ELEMNT Rival offers nothing for hikers, skiers, or climbers for example. And that cuts out a lot of potential users.
How we tested
We've used a Wahoo ELEMNT Rival for trail running over several weeks in order gain a true idea of how it performs in real world conditions.
Don't forget to subscribe to the Trail Running Newsletter to get expert advice and inspiration delivered to your inbox.