Whether it's a day hike, multi-day alpine traverse or via ferrata, deuter's new selection of Trail hiking backpacks offer a variety of models to suit every hiker, helping you enjoy your time in the mountains.
New for Spring 2023, the Trail range comprises of mountain all-rounders, designed to be functional companions for hiking adventures of all kinds and are available in a fresh range of colours and sizes.
Deuter Trail capacity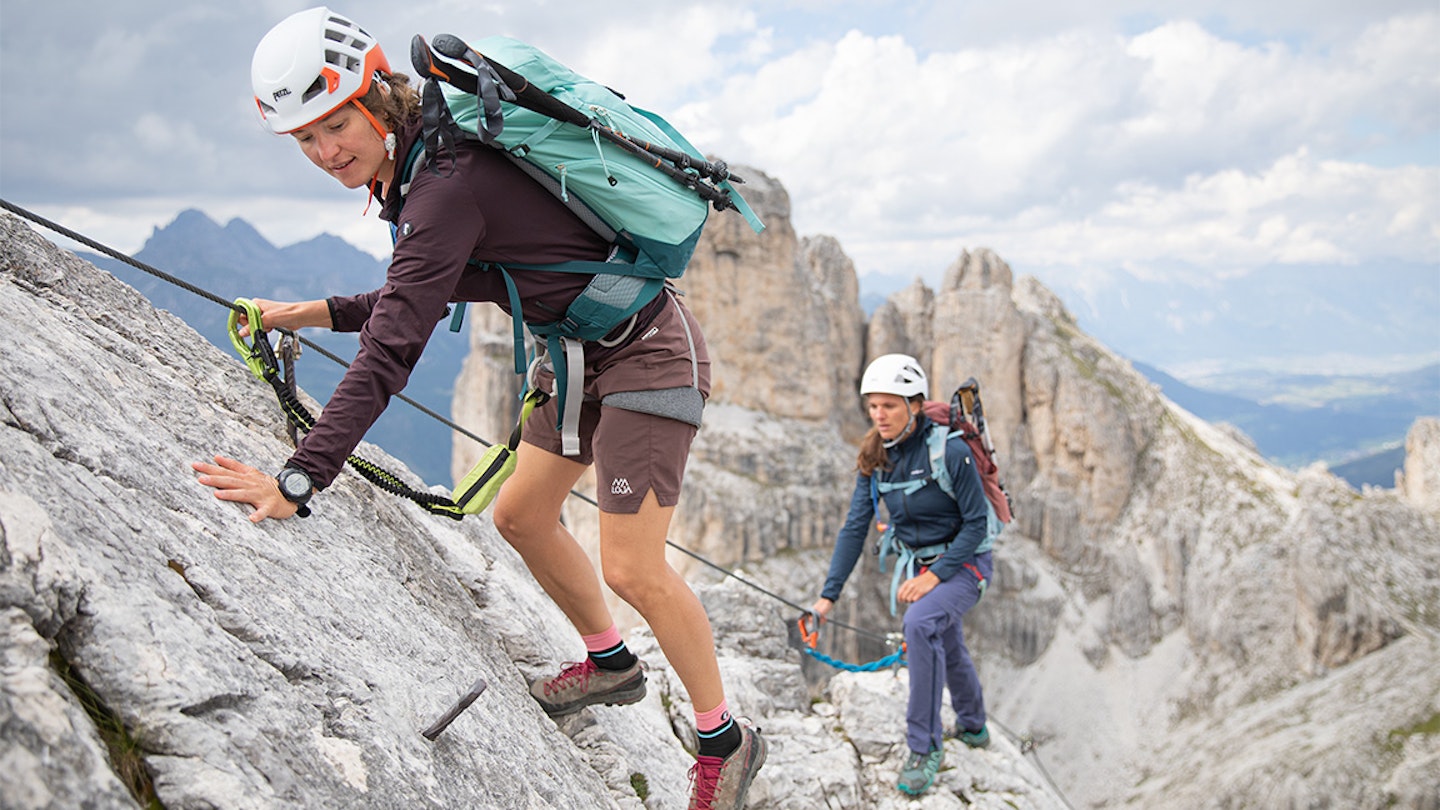 There's a wide range of volumes and sizes available in the Trail range that would suit both short trips and multi-day excursions. SL refers to shorter and slimmer shape pack for a female-specific fit, while EL refers to models primed for extra tall people (from 185cm).
16 litres SL
18 litres / 18 SL
22 litres SL
23 litres SL
24 litres
25 litres
28 litres SL
30 litres
32 litres EL
deuter Trail fit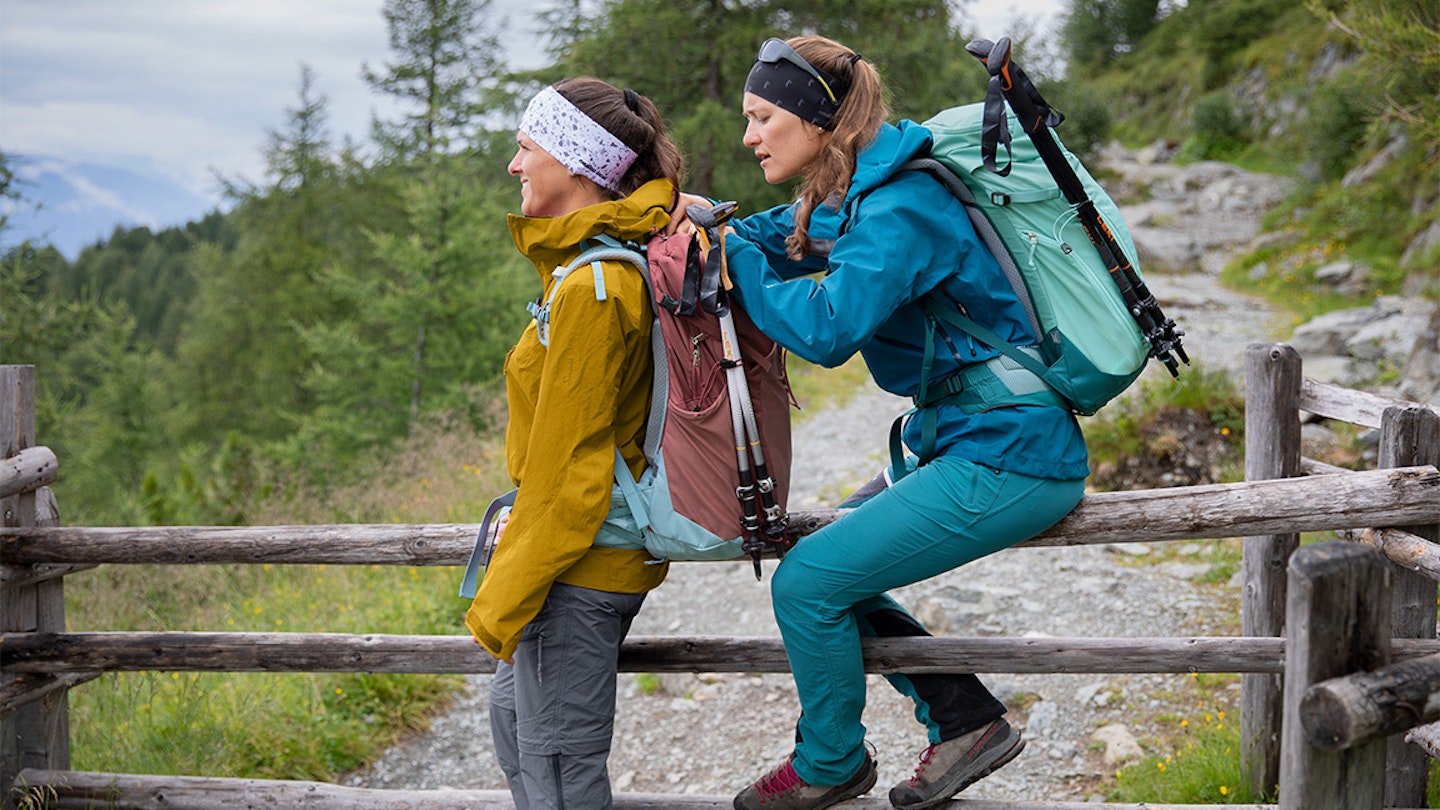 The Trail series are designed to fit closely to your back – meaning there is a more direct connection to the load and it's easier to maintain balance with a heavy pack. Less effort is required to keep the pack centred and so there is less strain on your muscular system. These packs sit snug against the back and close to your centre of gravity for optimised carrying comfort.
deuter Trail ventilation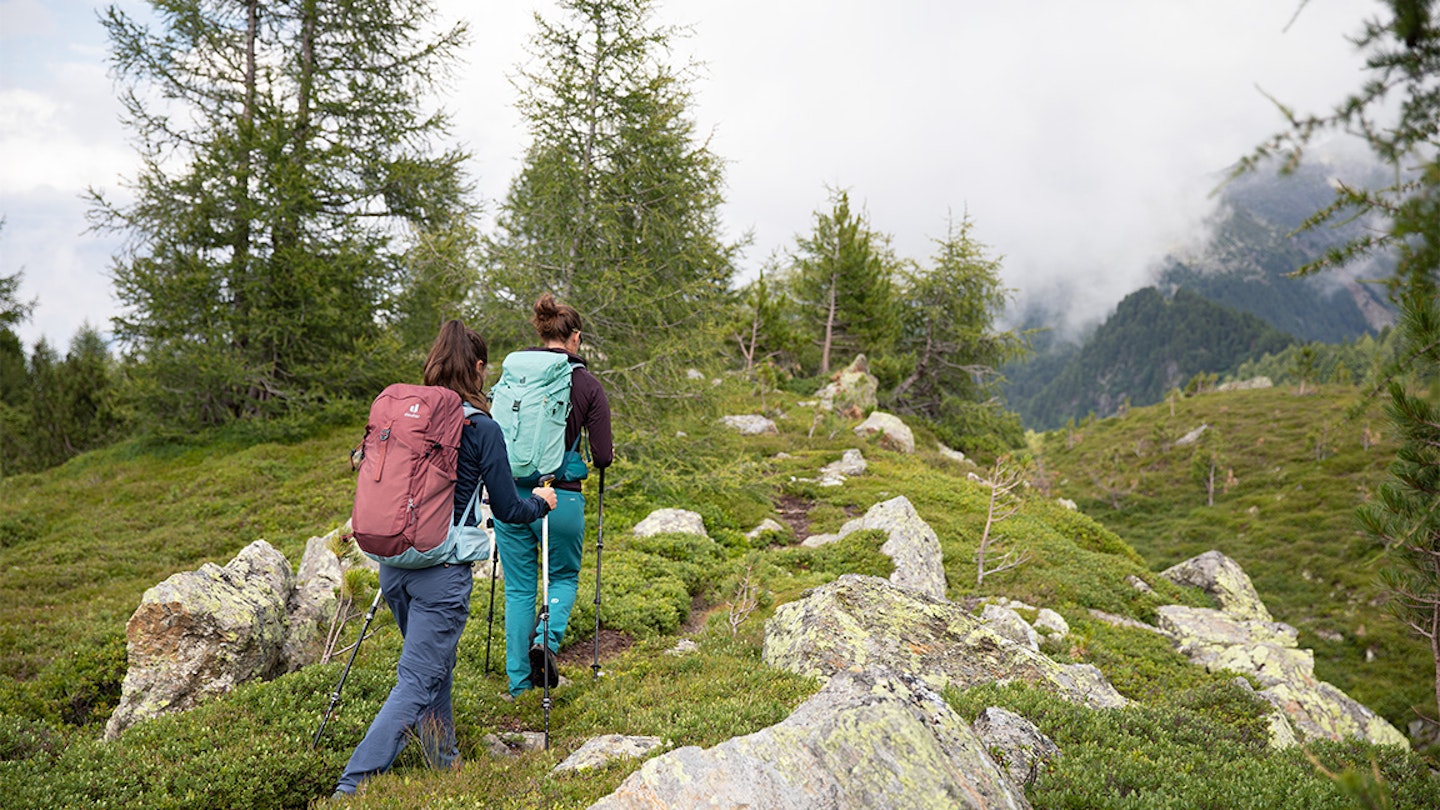 The Trail series provide excellent ventilation thanks to the Airstripes back system. The Airstripes pads run vertically from top to bottom and are aligned with the contours of the body, creating a compact fit. With ventilation channels. The padding also has minimal contact surface, aiming to create airflow across 80% of the back.
Combined with pivoting perforated ActiveFit shoulder straps and ergonomic hip fins, the overall effect of the pack geometry is of a secure fit with compact weight distribution, which should significantly increase carrying comfort, regardless of terrain.
deuter Trail features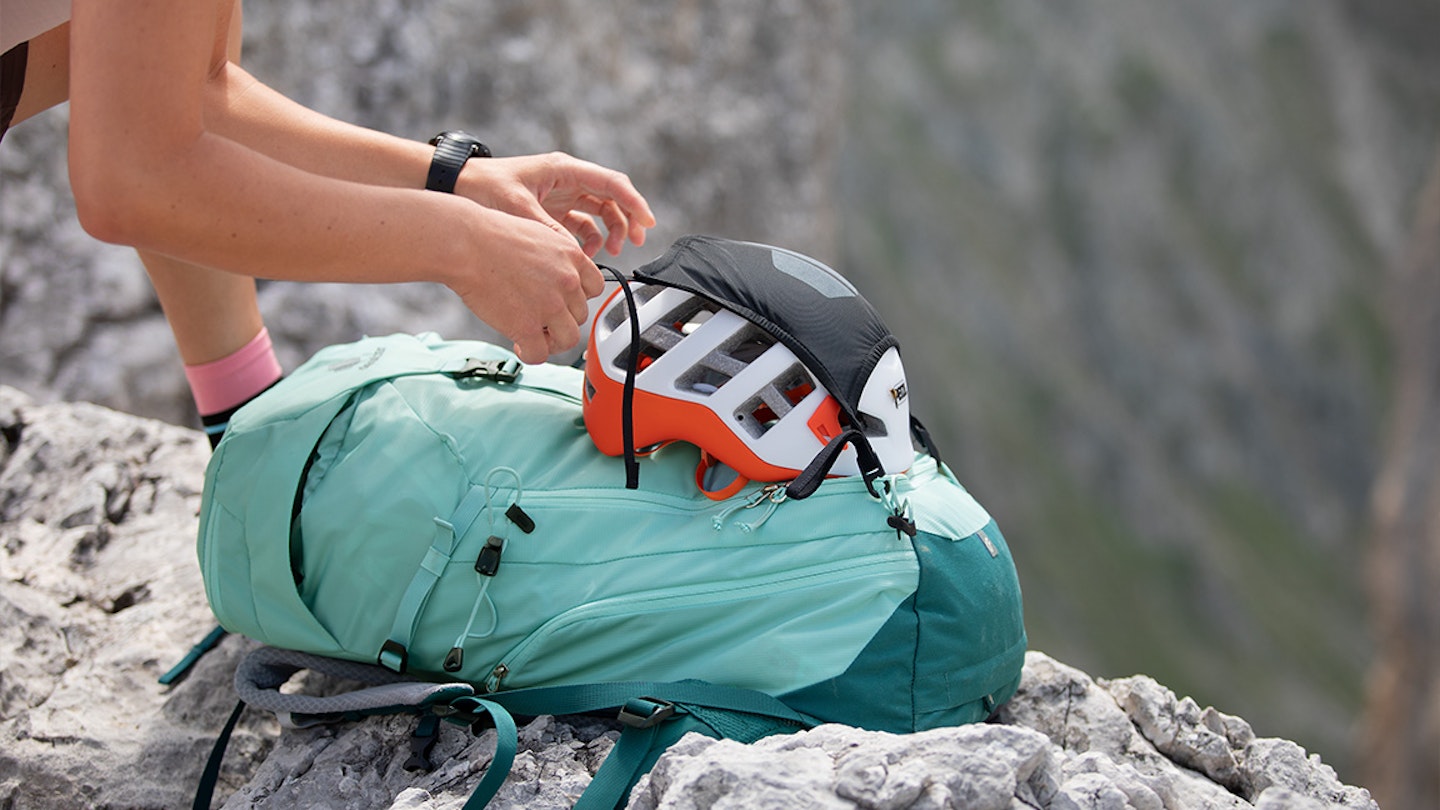 Packs in the Trail series aim to offer a wide selection of compartments and pockets for organisation, including a large-opening front zipper for quick access to the main compartment. Special loops on the shoulder straps keep via ferrata carabiners clipped within reach and not hanging down by your legs, which is also safer.
Trail backpacks also come with a host of other mountain-specific hiking features like stabilizer straps to tweak the load control; side compression straps which double as attachment straps for a helmet, ice axe and trekking poles; a safety whistle; detachable rain cover; multiple pockets and compartments to stow valuables and other essentials.
deuter sustainability
The Trail series has been designed with sustainability at its core. The body fabric used throughout the Trail series is made with 50% recycled materials. And like all of deuter's new products since 2020, the Trail packs are also PFC free.
deuter Trail capacity
With a range of fits and volumes, there should be a Trail pack for to suit every hiker and explorer. The Trail comes in volumes from 16 to 32 litres, so if you are looking for a pack for short trips or longer hikes – there is a Trail for you.
deuter Trail series at a glance
Price: £105 - £125
Volume: 16L - 32L
Weight: 940g - 1150g
Images credit: deuter / Stephan Neuhauser
Get half-price digital OS Maps! Trail and Country Walking magazine members get 50% off an annual subscription to OS Maps for 12 months. Find out more here.
Don't forget to subscribe to the Live For The Outdoors newsletter to get expert advice and outdoor inspiration delivered to your inbox.