For stowing climbing equipment, storing gear at base camp, or for travel, duffel bags are highly versatile. To make some attempt at an analogy, if a hiking pack was a race car, a duffel bag would be its support truck.
While the design and focus of a duffel bag is narrower than hiking packs, there is still a broad variety of options. This ranges from super lightweight, inexpensive duffels that pack into a little pocket through to ginormous 100+ litre, wheeled monsters.
At Live For The Outdoors, what we look for in a duffel bag suitable primarily for outdoor endeavours and travel comes down to three fundamental things: durability, practicality, and comfort. We also like to see brands making sustainability efforts here – apparel generally gets more focus regarding brands' eco efforts, with gear and equipment often taking a back seat.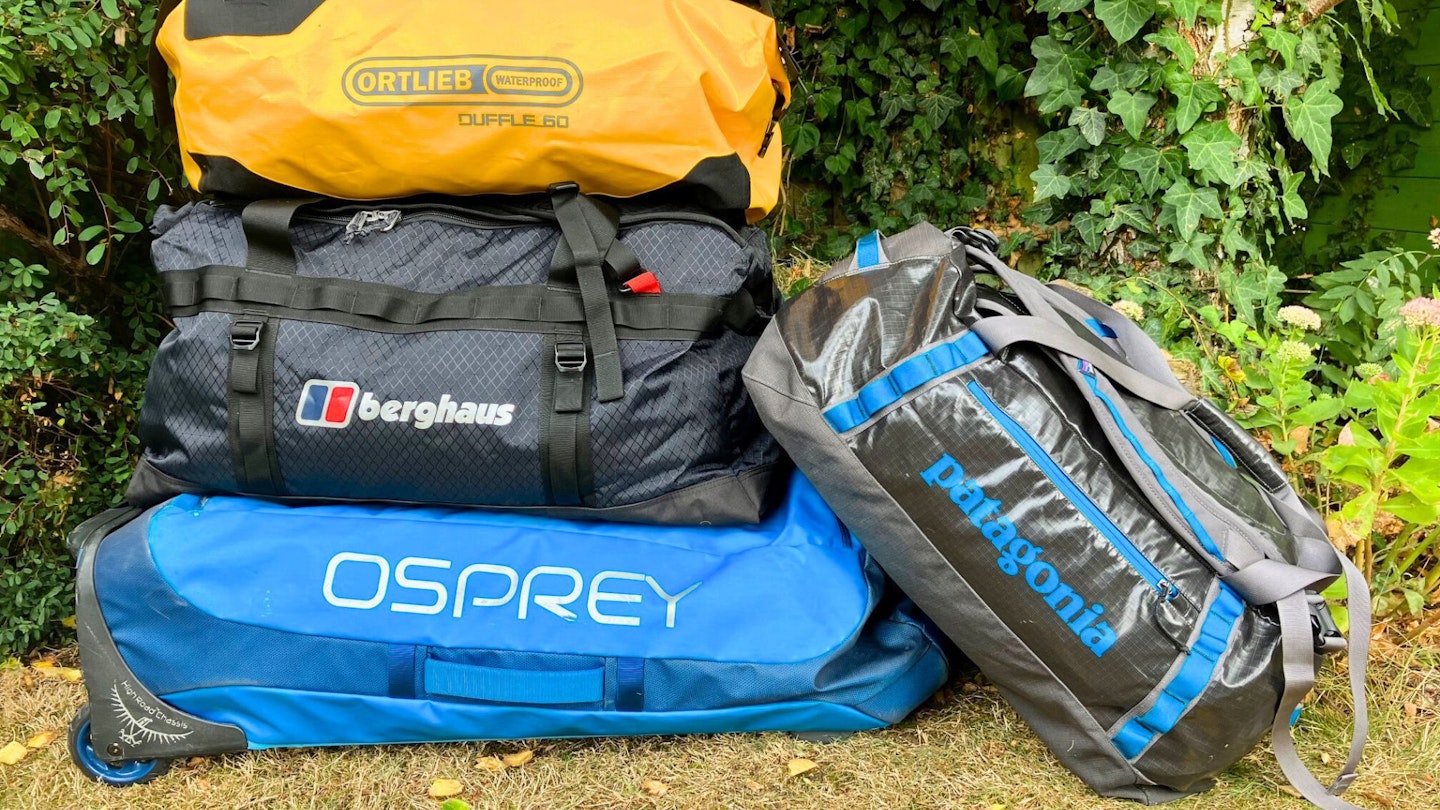 Best duffel bags at a glance:
Best in Test: Black Diamond Stonehauler 60L
Best Value: Alpkit DryDock 50L
Best for expeditions: The North Face Base Camp Duffel 95L
In this roundup, you'll find the best duffel bags we've tested for outdoor adventures and travel. We've tested a range of sizes and price points in order to find options for everyone.
Best duffel bags in detail:
Best in Test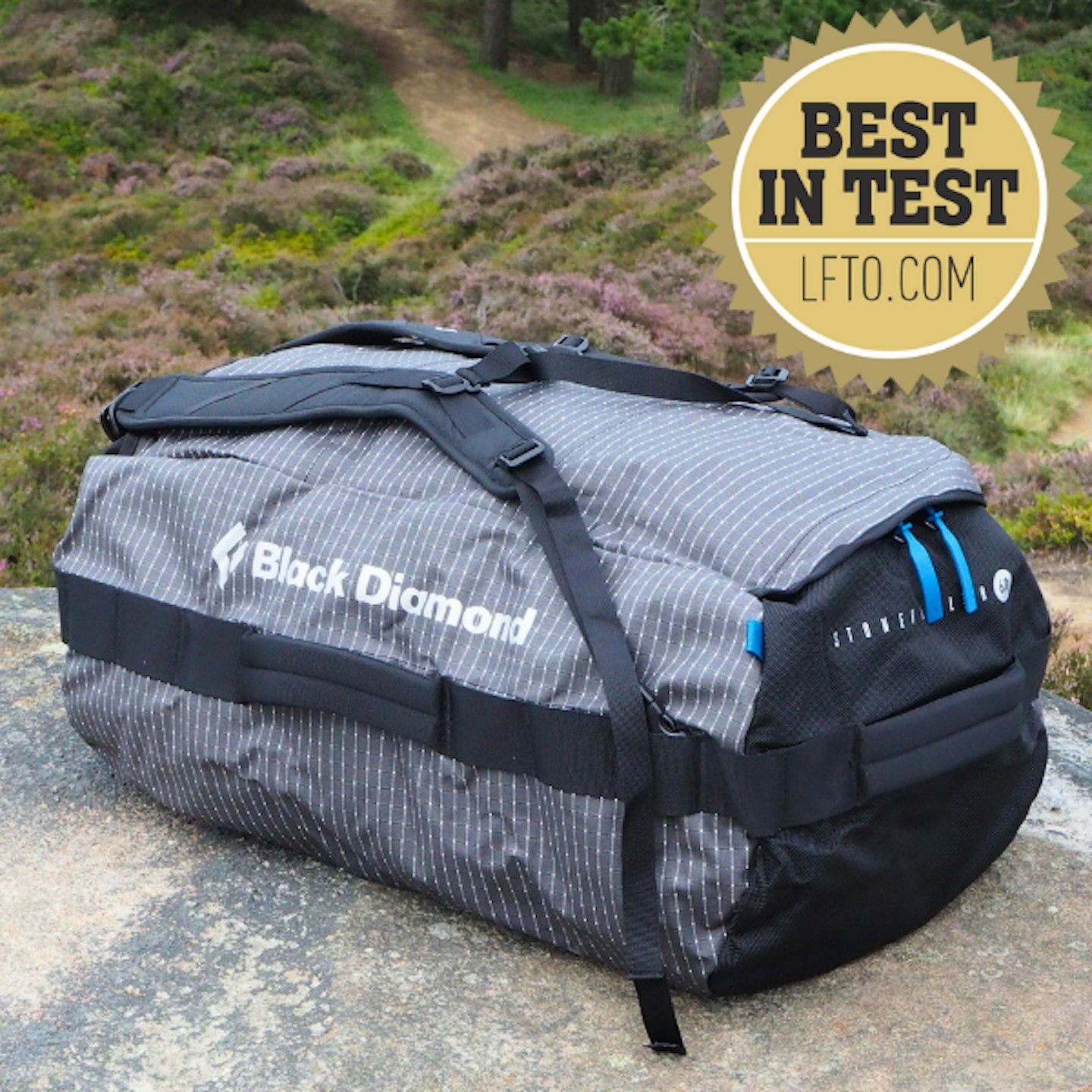 Live For The Outdoors
Description
The Stonehauler duffel is deceptive. It looks like an exercise in style over substance but Black
Pros
Tough, recycled main fabric
Thoughtful internal organisation
Clever looped carry system
Padded body
Cons
Others are more water resistant
Best Value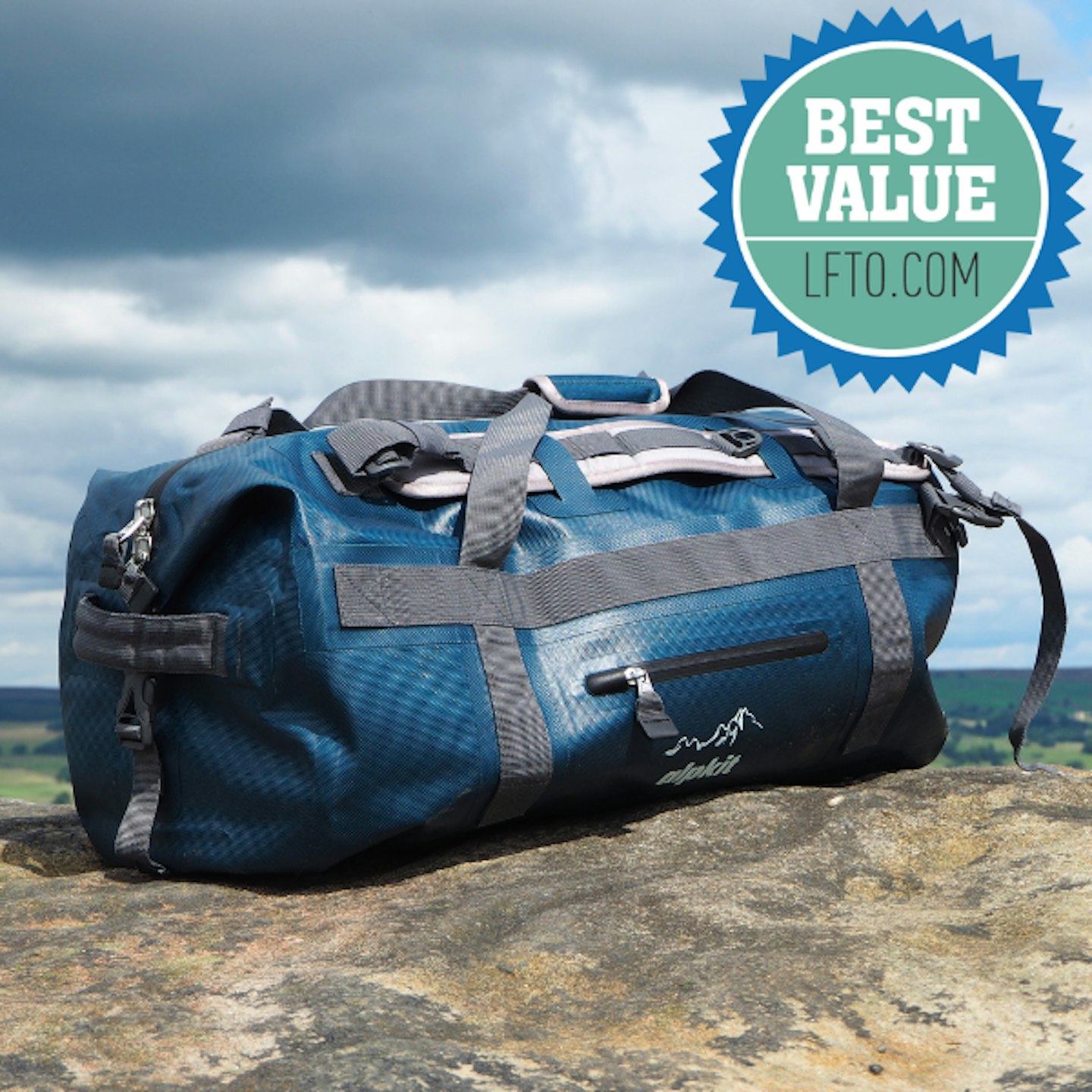 Live For The Outdoors
Description
Alpkit's DryDock duffels are solely focused on functionality – they aren't going to win any style
Pros
Great value
Tough and waterproof fabric
Water resistant zips easy to use with gloves
Meets IATA airline carry-on requirements
Alpkit a certified B Corp
Best for expeditions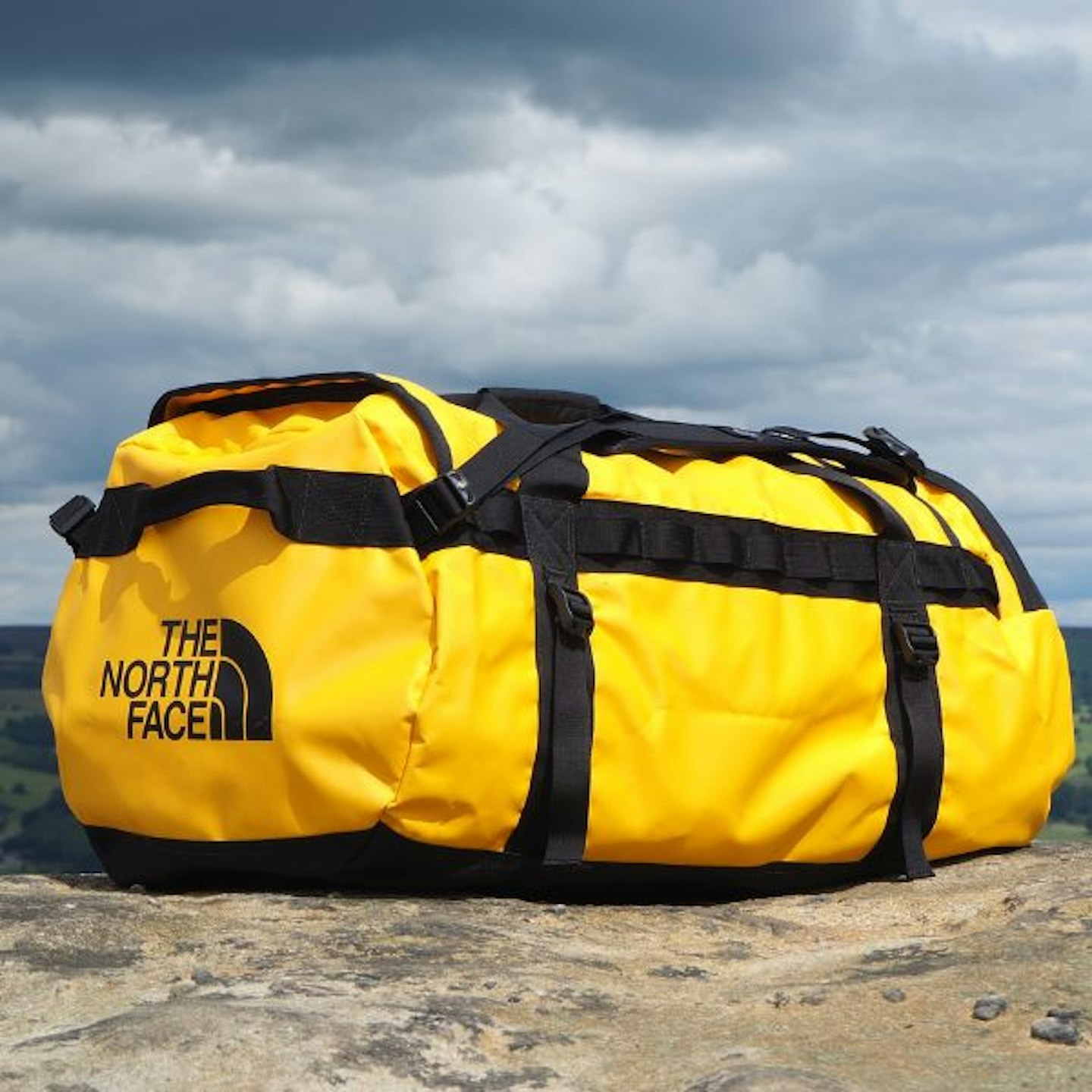 Live For The Outdoors
Description
While this has become probably the most fashionable, or at least recognisable duffel bag around,
Pros
Wide range of sizes and colours
Uses recycled material
Loop carry system
Rugged versatility
Cons
Can be hard to close when jam packed
Best for internal organisation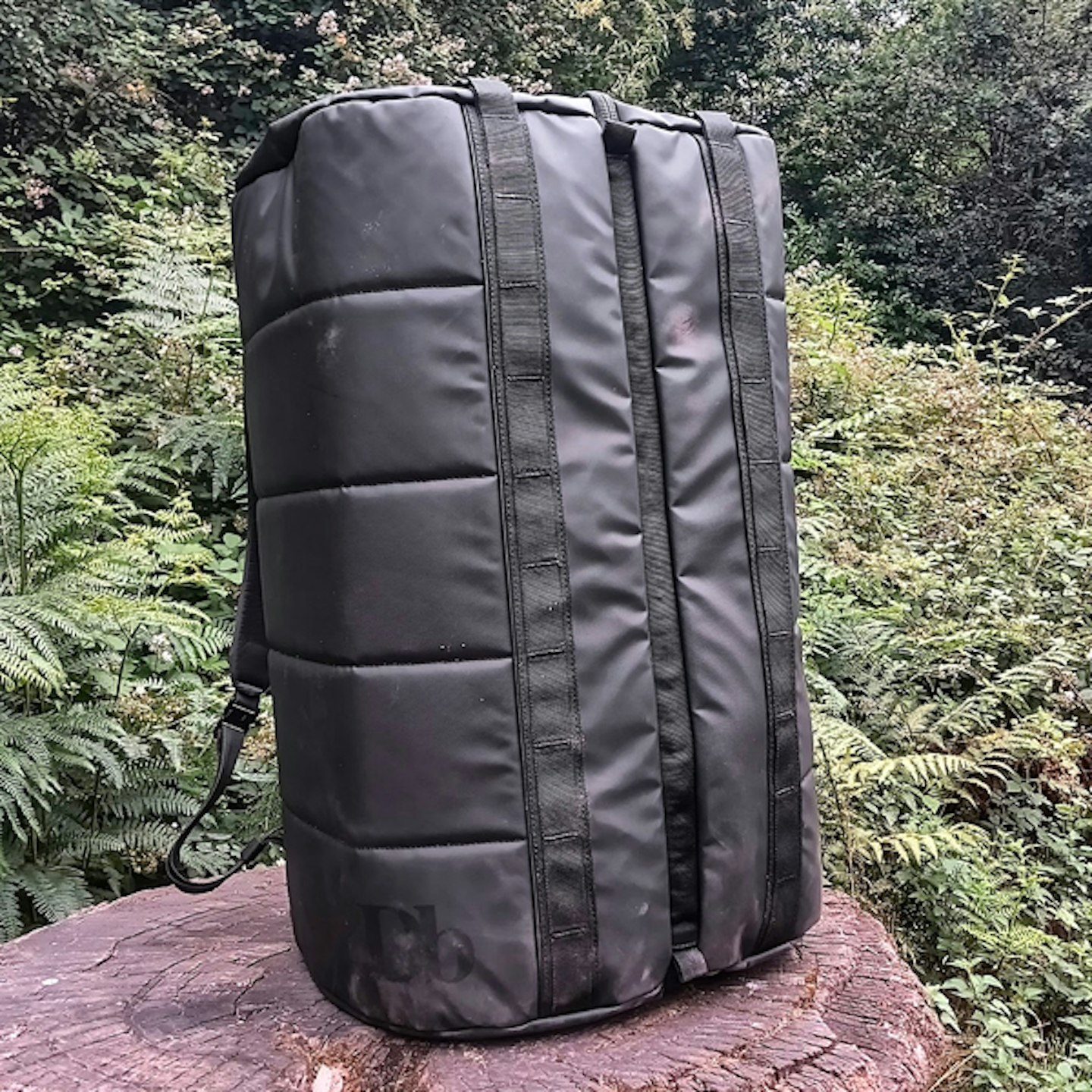 Live For The Outdoors
Description
This large bag from Db addresses the main issue with most duffels: lack of organisation. A duffel
Pros
Excellent organisation
Adjustable shoulder straps
High capacity
Durable construction
Cons
Can't be packed down in storage
Tempting to pack too much heavy gear
Best for camera gear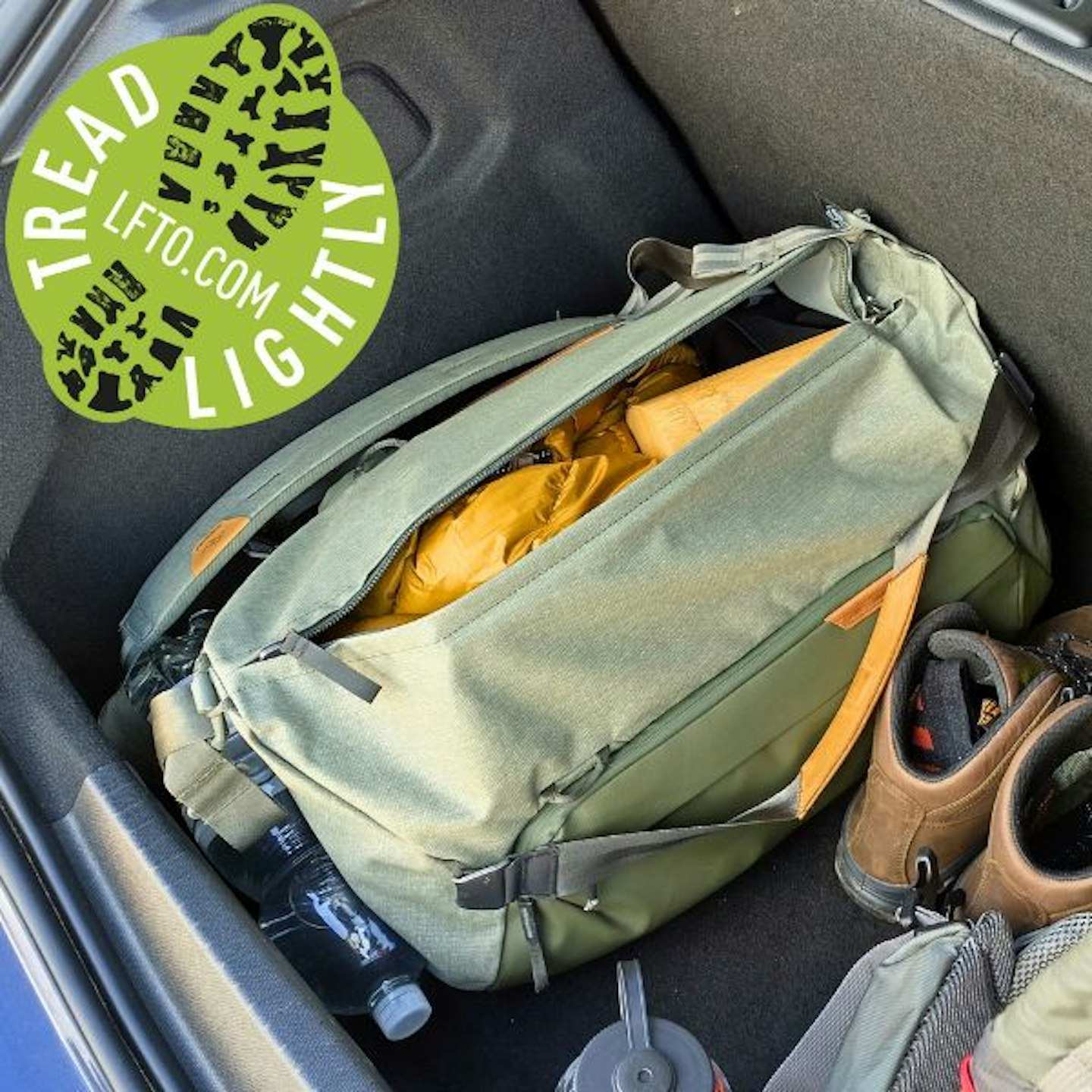 Live For The Outdoors
Description
Yes we know, this looks like the sort of bag you'd use around town, not for outdoor adventures.
Pros
Fair Trade Certified and carbon neutral
Uses recycled material
Airline carry-on size
Compatible with brand's ecosystem
Cons
Not especially good shoulder straps
Best waterproof duffel
Live For The Outdoors
Description
This holdall from Ortlieb is so ruggedised and waterproof, that the first thing you need to do is
Pros
Fully waterproof and dirtproof
Impressive waterproof zip
Very tough and durable
Cons
Shoulder straps aren't overly comfy
Best duffel for carrying comfort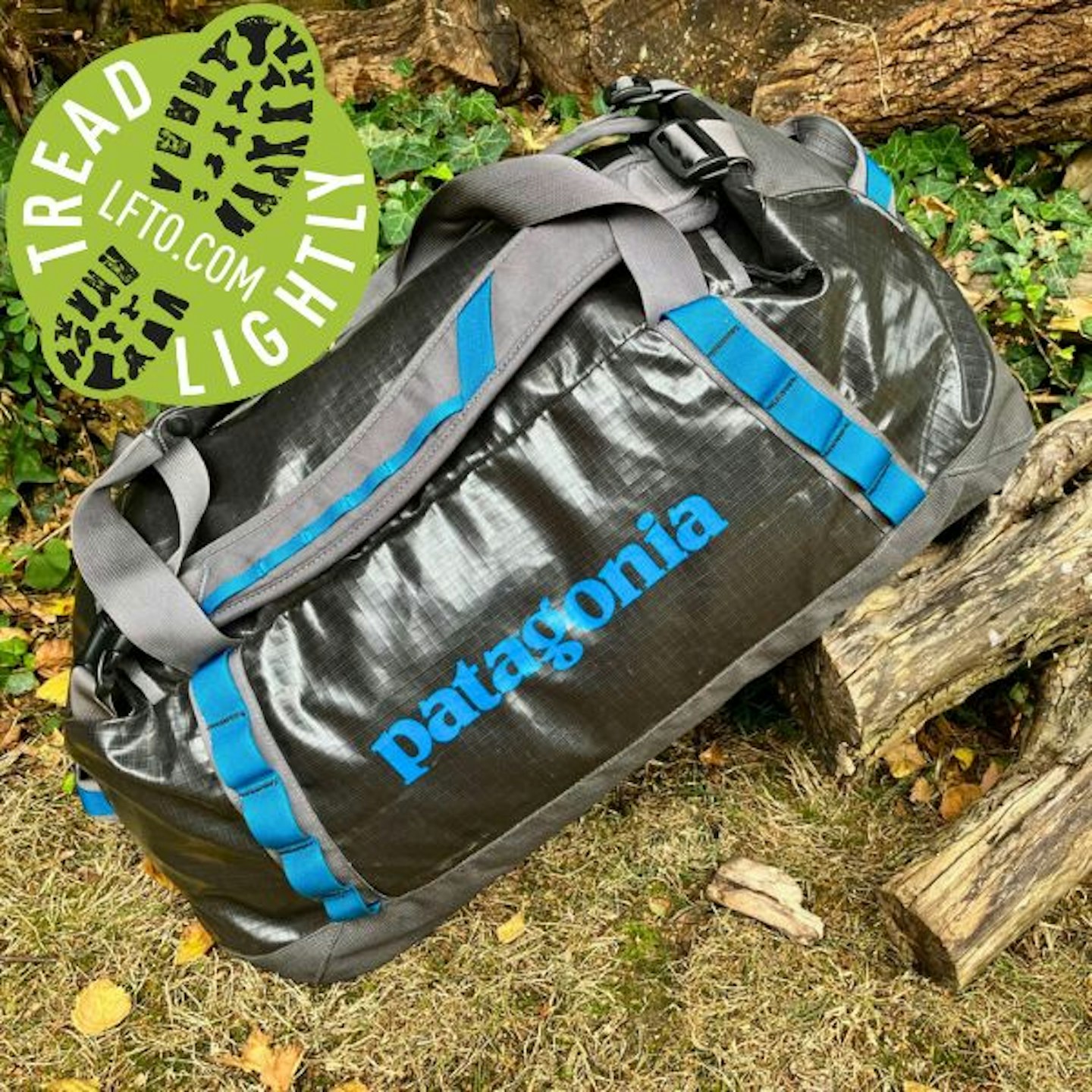 Live For The Outdoors
Description
You'll probably have seen this bag around, because the classic Patagonia Black Hole range has been
Pros
Very comfortable to carry
Tough and weatherproof materials
Made from fully recycled fabrics
Available in lots of colours and sizes
Cons
Black Diamond Stonehauler fabrics are a bit tougher
Best compact duffel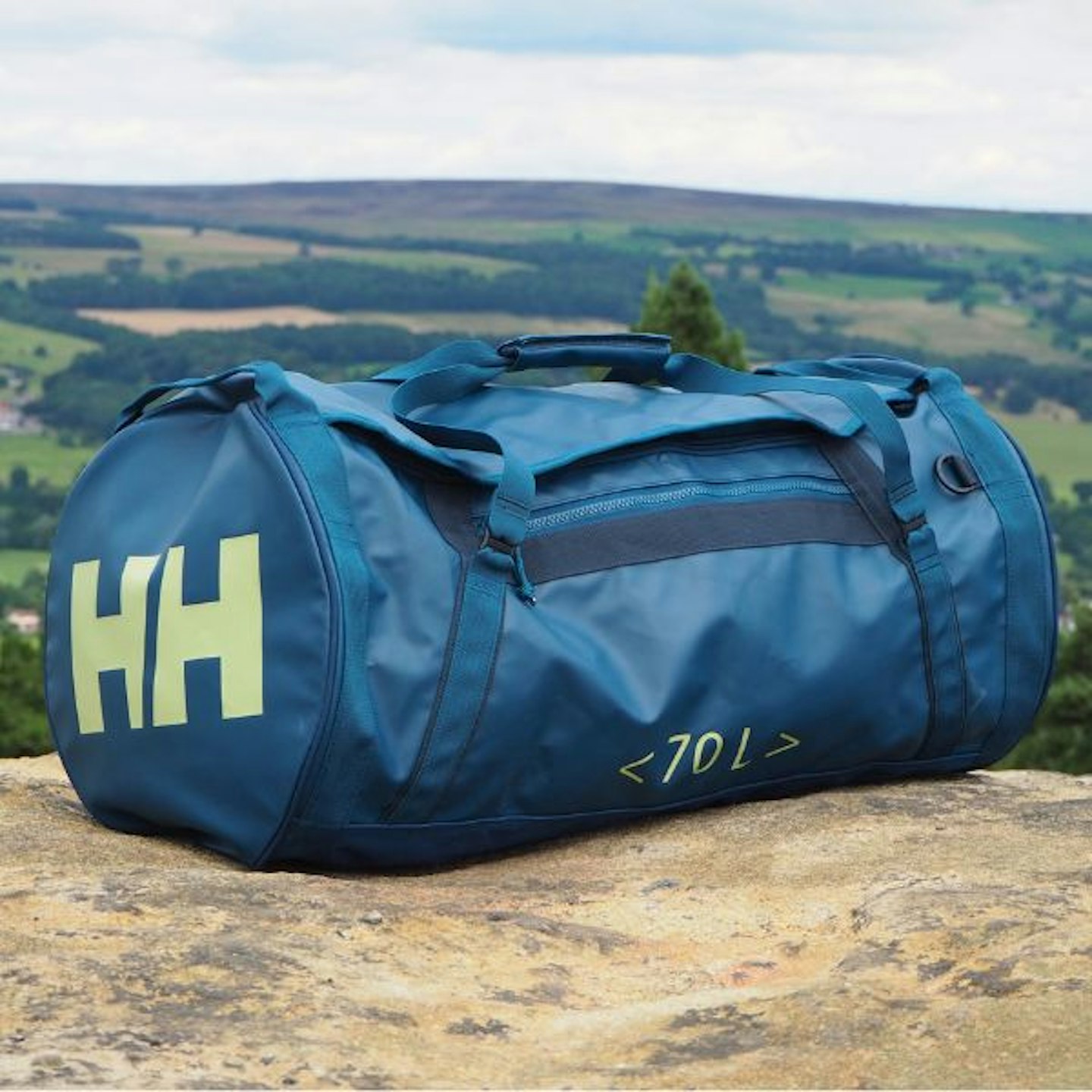 Live For The Outdoors
Description
Pack-away gear bags are widely available and inexpensive to buy. But they fall short on the
Pros
Packs away into small pouch
Water-resistant fabric
Comfortable shoulder straps
Multiple pockets
Cons
Could use more eco-friendly materials
What to look for in a duffel bag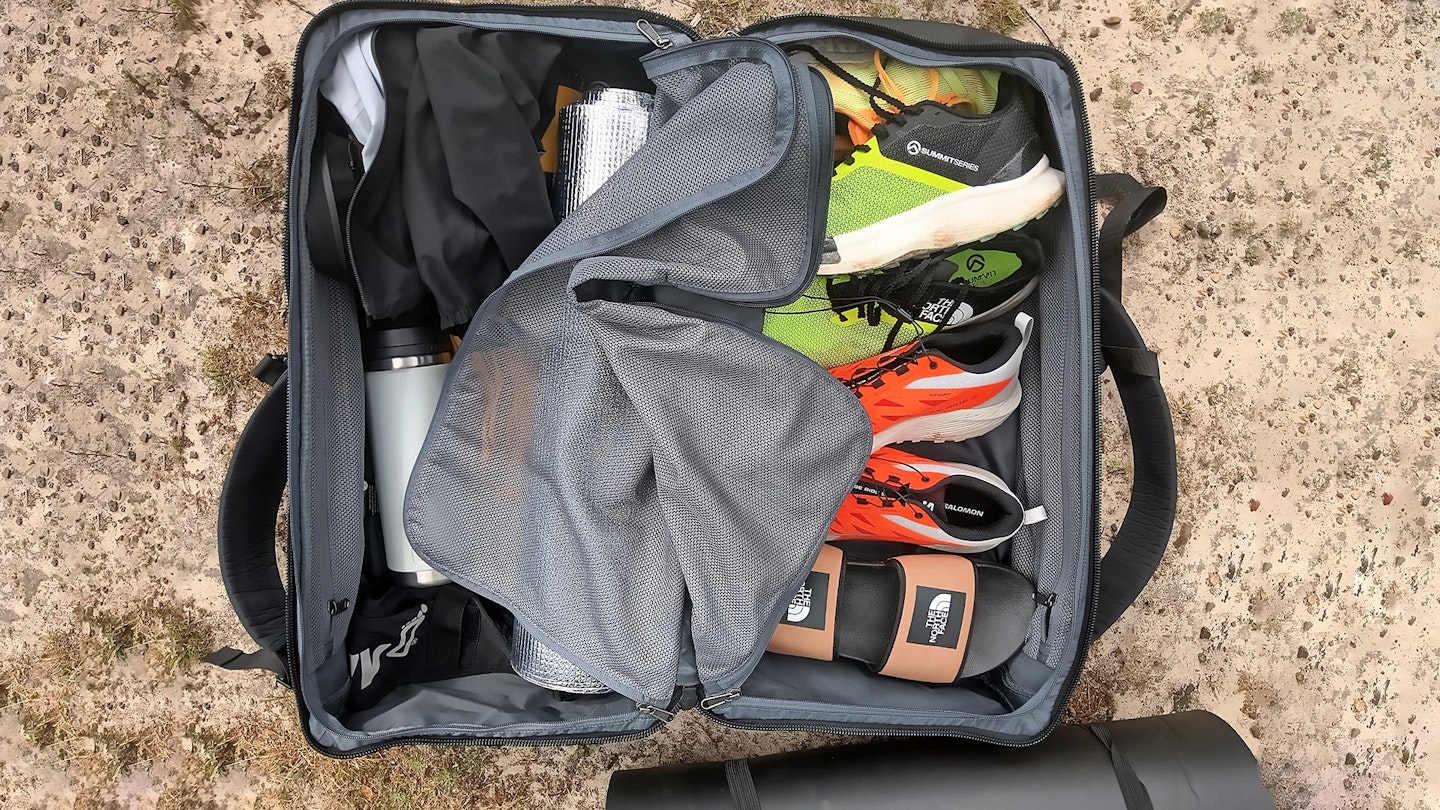 Volume: As dedicated gear haulers, duffels and hold-alls focus primarily on maximising packable space. That still means there's a wide range of duffel volumes, though. There is, therefore, plenty of choice for your requirements, whether it's a 35-litre duffel or larger 100+ litre option.
Durability: This is key to performance and longevity (which feeds into sustainability). Those of you needing a duffel for hauling outdoor gear to your destination, be it a base camp or climbing route, need it to repeatedly shrug off scrapes, bumps, and often moisture for years. To achieve this, look for duffels that use high-denier fabrics, tough metal zips, and reinforced stitching. If you're after more of a travel bag, you may not have to be quite so scrupulous in this regard but it still pays over the longer term to get a duffel that can take a beating.
Water resistance: A lot of duffel bags use water repellent materials or coatings, which adds a useful feather to their caps. If you're going to use your duffel in snowy or wet conditions, this is a good feature to keep an eye out for, but it's not essential. Don't forget about dry bags, which are the best way to ensure gear stays dry in your duffel or backpack.
Internal organisation: By nature, duffels are a large, tough sack. However, many have evolved to include some extra features relating to organisation. Inside the main compartment, the use of mesh pockets, for example, make finding items easier. Meanwhile, external side pockets make accessing some items easier.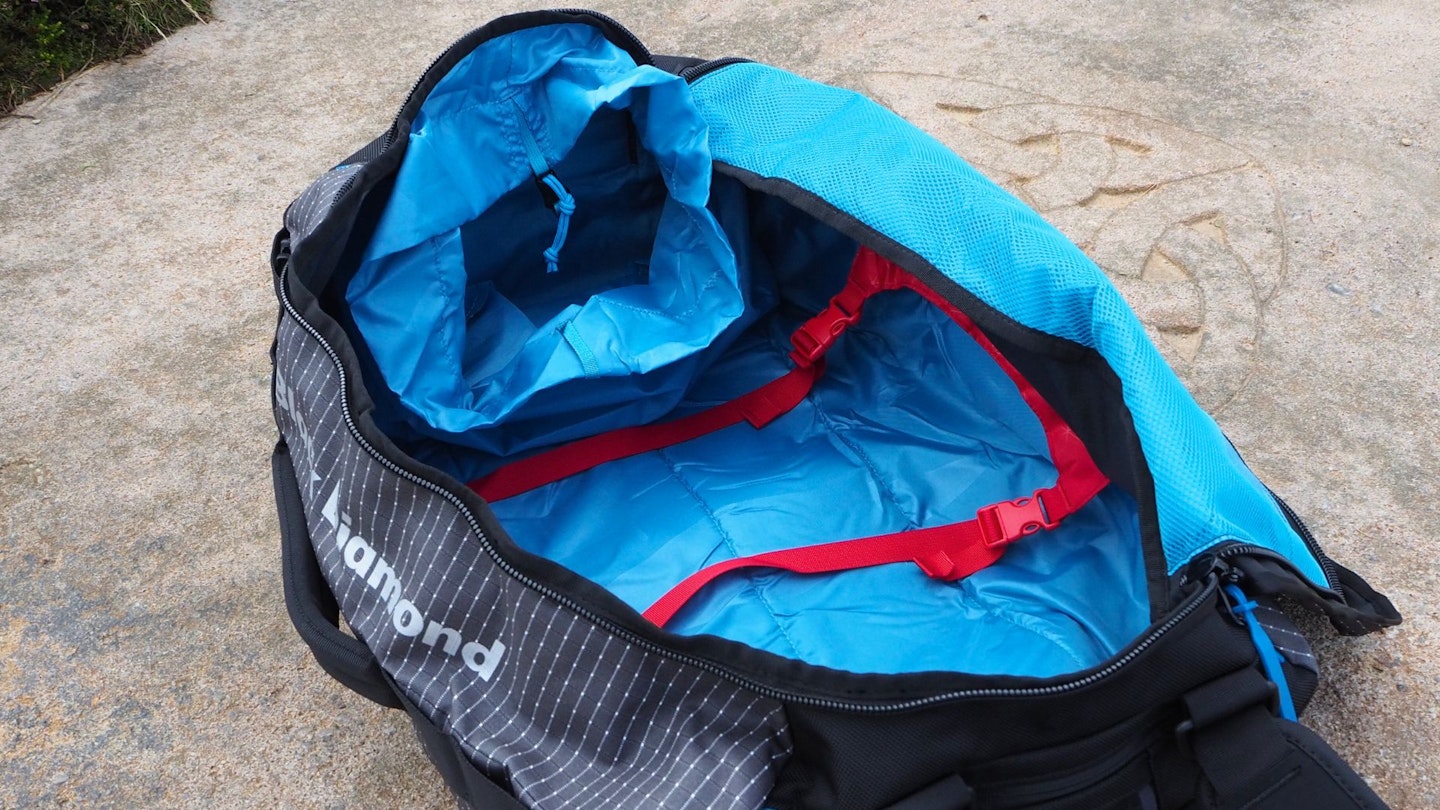 Shoulder straps: We don't hold duffels to the same high standards of carrying comfort as hiking backpacks. That said, if it's got shoulder straps, they need to work. Duffel shoulder straps are usually lightly padded and adjustable. Load whichever bag you're looking at with the amount of weight you'd expect and make sure it's comfortable enough to carry over a short distance (if you need a large bag for long distances, get a backpacking rucksack).
Duffel bag care and cleaning
The best way to clean backpacks and duffels is also the easiest. Using an outdoor equipment gear wash (we recommend Grangers Tent and Gear Cleaner or Nikwax Tent and Gear SolarWash), spot clean the duffel to keep the fabric in top condition. Cleaning is important for both performance and longevity.
How we test
We use duffel bags all the time. They accompany us on trips, whether that's a photoshoot or a big feature adventure. We use duffels for hauling our gear almost wherever we go so we get a great sense of which ones work well and last the distance, and which do not.
Get half-price digital OS Maps. Trail and Country Walking magazine members get 50% off an annual subscription to OS Maps for 12 months. Find out more here.
Don't forget to subscribe to the Live For The Outdoors newsletter to get expert advice and outdoor inspiration delivered to you inbox!
Chris Williams is a Digital Content Writer for Live For The Outdoors. He trained as a journalist in New Zealand and has been working on Live For The Outdoors since 2021.