You've checked your roll mat, aired out your sleeping bag, and planned your route. You're ready to hit the trail, but the right backpack can make or break the adventure. So how do you choose?
With so many features and variables to consider, choosing the right backpack can be a tricky business. First off, you need to consider what exactly you will use your pack for. Are single days on well-forged trails your go-to adventure, or is it the call of the wilderness that draws you to spend days and days trekking off-grid?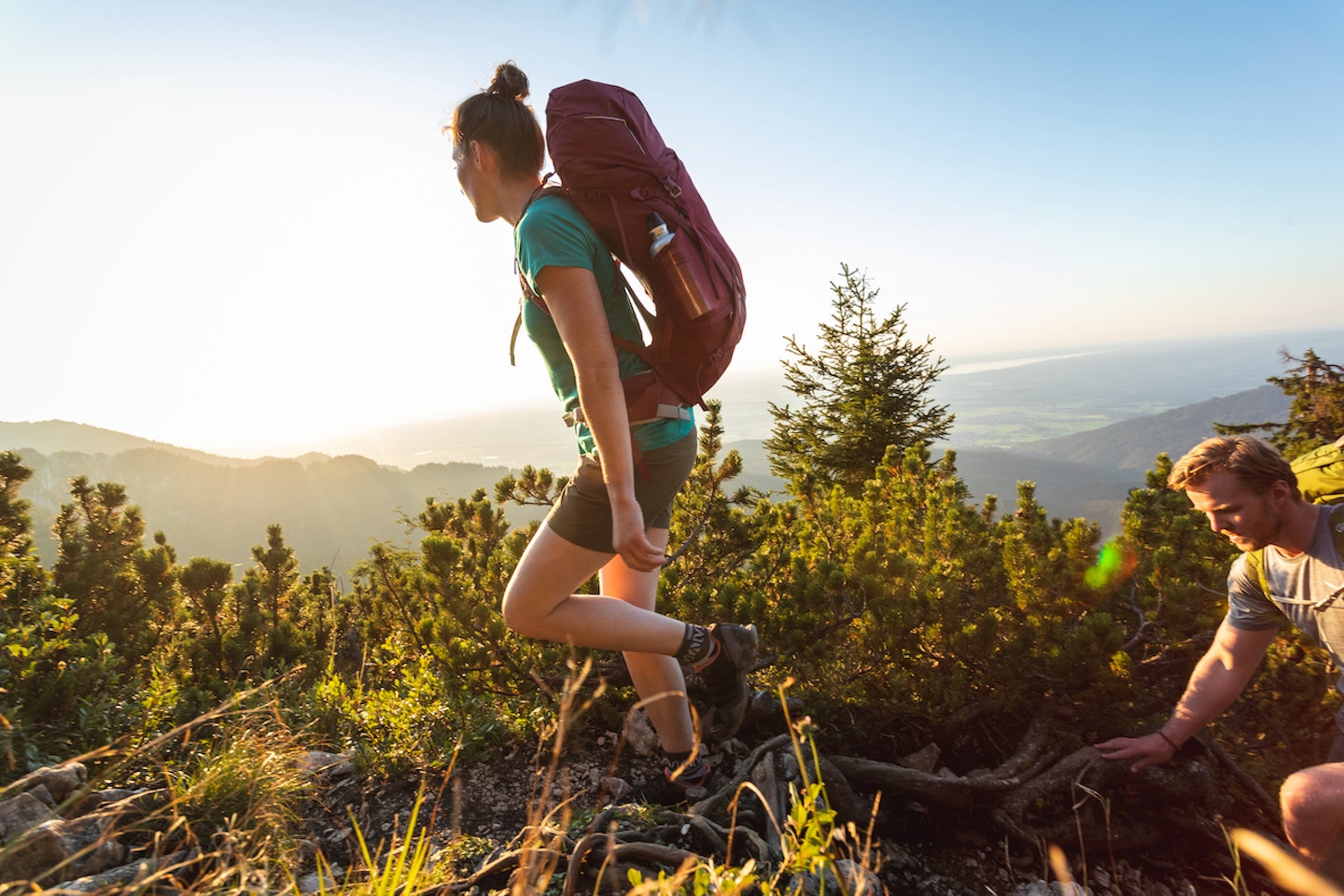 Day Treks
If you plan to use a hut, hostel or hotel as a base and explore different trails daily, an 18-35L rucksack with a breathable back system and waist belt is a great fit for you. Large enough to hold some extra layers, food, water, and waterproof clothing with stash pockets for items that you might need quickly.
Key features to look for:
- Compartments to separate wet gear, with outer stash pockets
- Comfortable and secure padded hipbelt
- Secure your pack with a sternum strap 
- Stay hydrated with a water bladder  
- Tough and durable construction
Check out the Lowe Alpine AirZone Active 26L.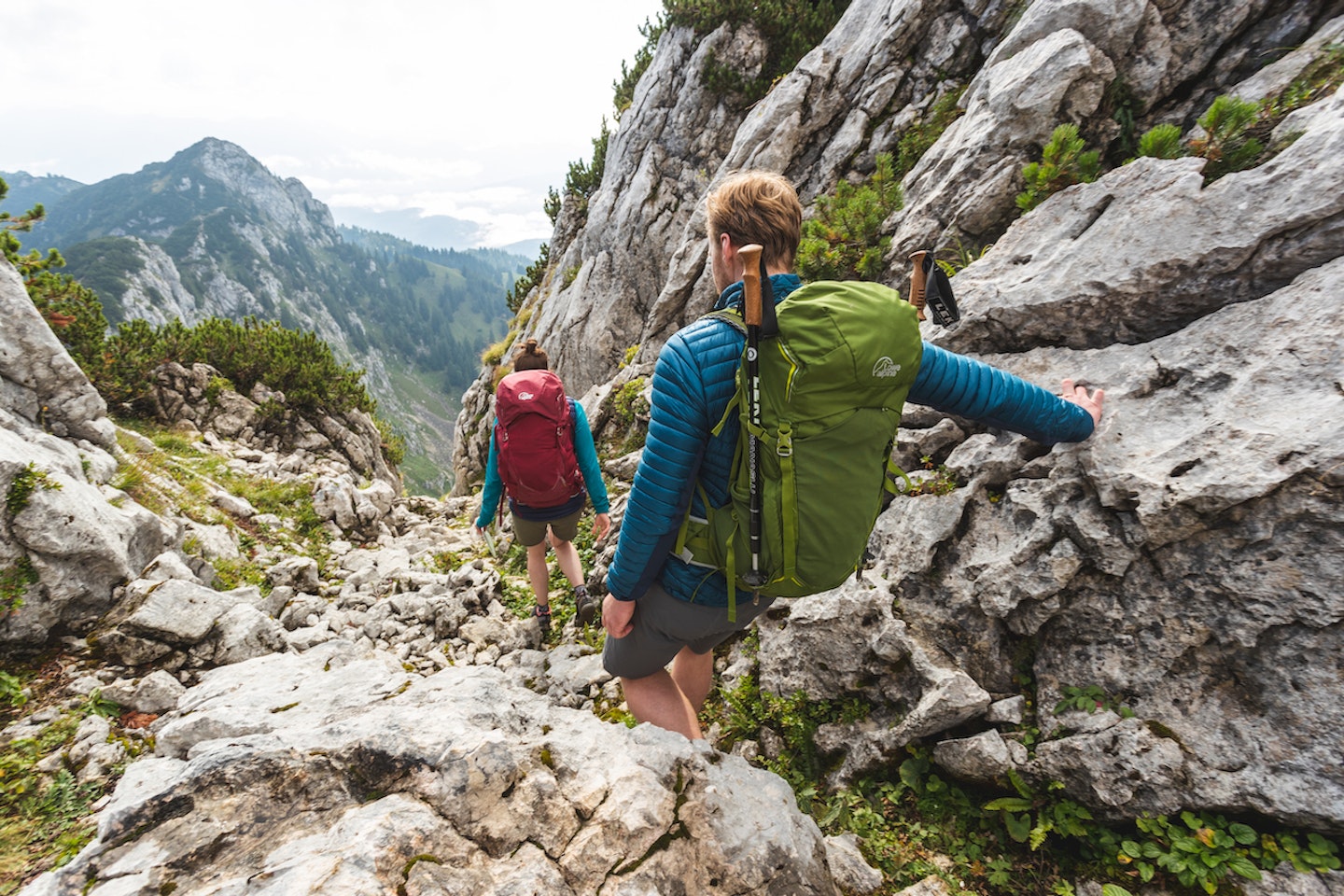 Hut-to-hut treks or long days
Hiking between mountain huts gives you the luxury of exploring wild and remote terrain without having to carry a tent, supplies, or even a sleeping bag. You can ascend to high altitudes and potentially tick off a hefty list of summits in a shorter trip. Look for 30-45L packs, also ideal for longer, committed day treks that may involve scrambling.
You may want to carry an ice axe, walking poles, helmet, flask or stove, additional layers for fast-changing weather, and extra clothing such as warm gloves as well as a few changes of clothes.
Key features to look for:
- Keep the air flowing with a fully ventilated back system, ideal for demanding trails or hot climates
- Customise your comfort for multiple days or long distances with an adjustable back length
- Carry everything you need with specific axe and walking pole attachments and additional lash points
Check out the Lowe Alpine AirZone Trek 35:45L or the women's 33:40L version.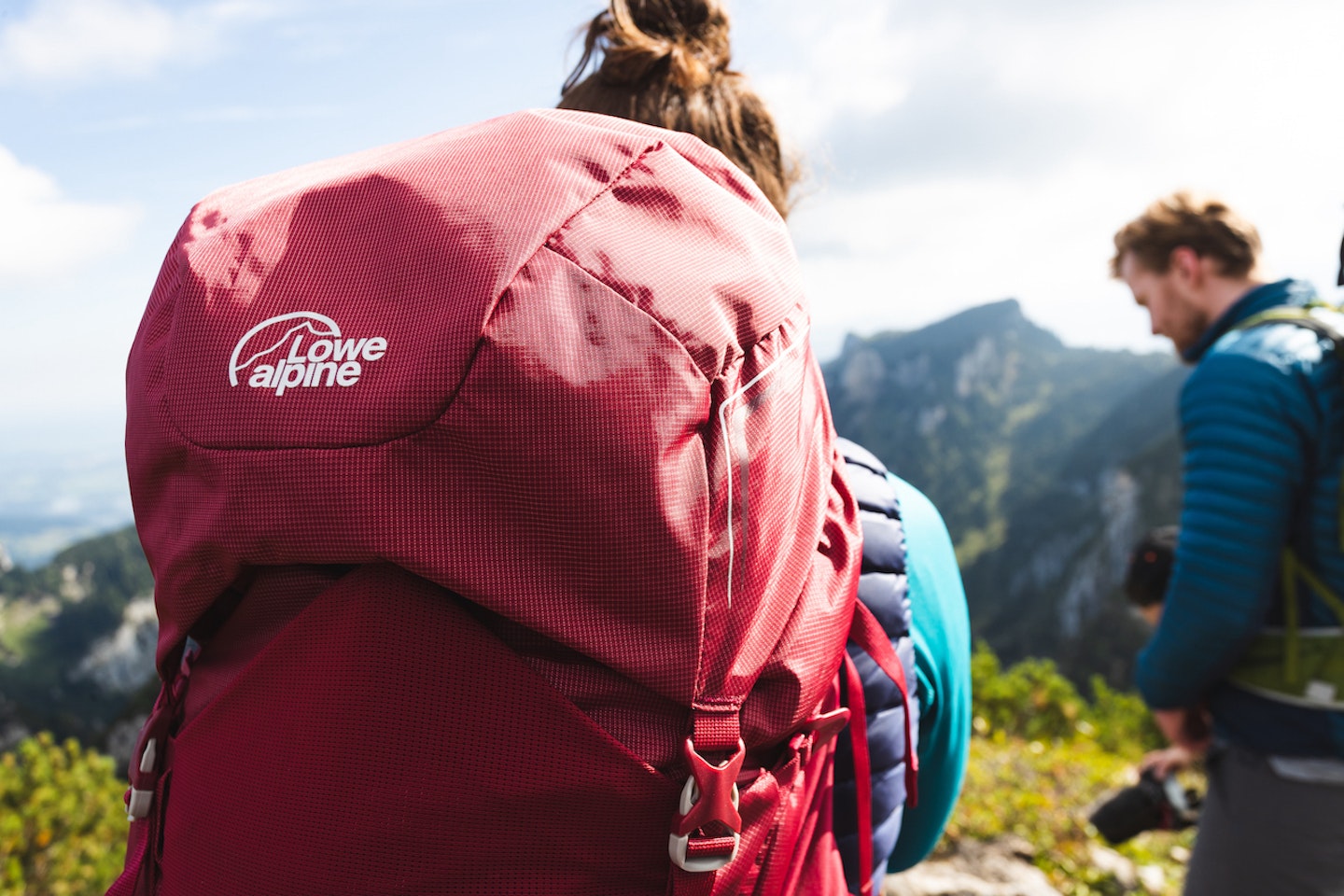 Multiday self-sufficient treks
Going remote? You'll need space for all your overnight gear as well as extra food, water, and clothing. Of course, you'll need more volume, upwards of 45L, but an adjustable back system and comfortable harness are the key to comfort.
For stability and comfort on the move, the weight needs to be distributed evenly across your hips and balanced between your shoulders. Sternum and shoulder straps will keep the load close to your body for easier movement on demanding terrain but the weight should sit mainly on your hips.
Key features to look for:
- Access gear easily and separate kit with dual entry and dividers
- Secure your load as supplies decrease with compression straps
- Maximise your packing list with an extendable lid
- Keep essentials close at hand with zipped hip-belt pockets
Check out theLowe Alpine AirZone Trek 45:55L or the women's 43:50L version.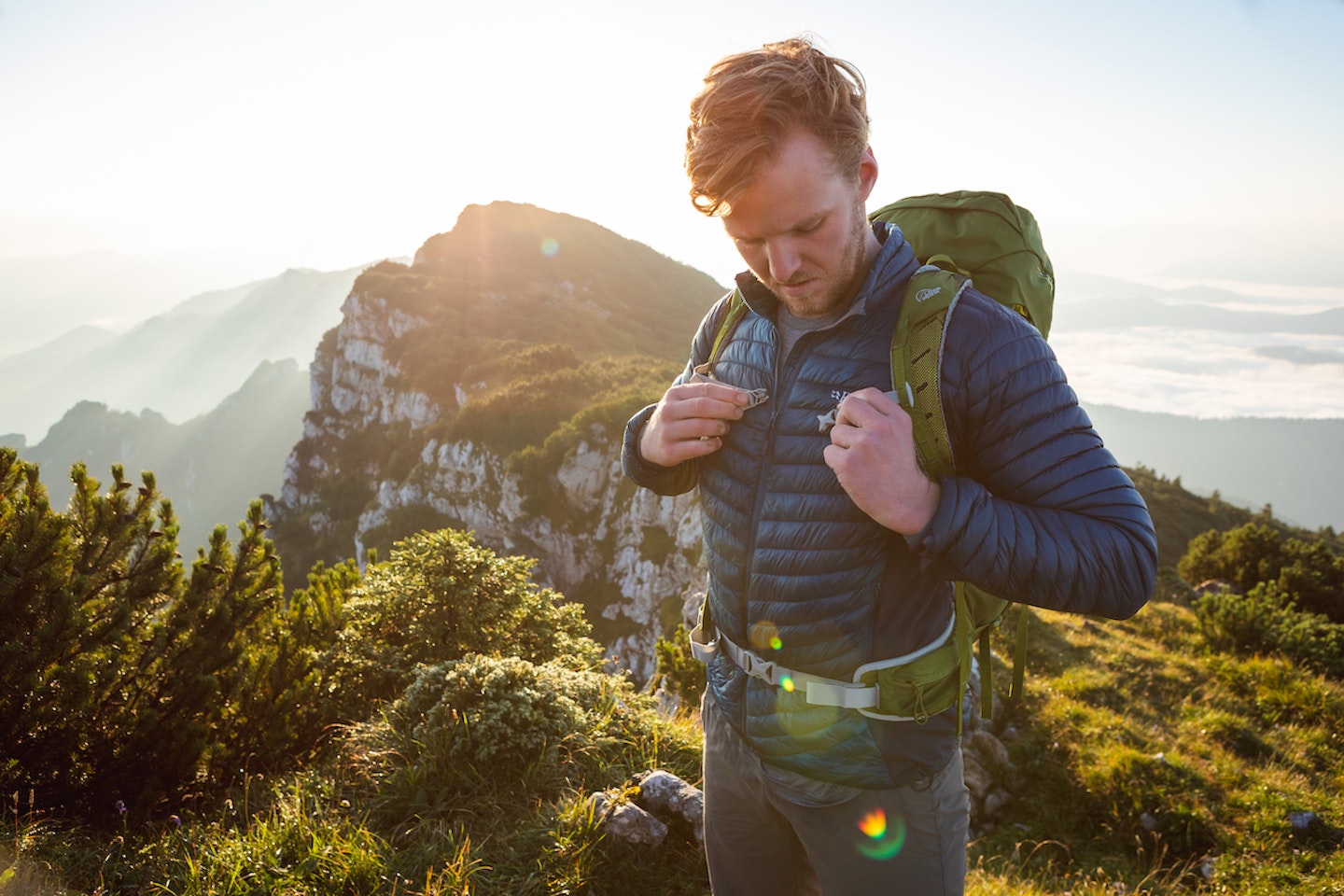 Optimise air flow
Stay cool and comfortable from the first step to the last with the Lowe Alpine AirZone™+ carry system. It's perfect for trekking on challenging terrain and designed to eliminate rubbing with seamless FormKnit™ technology. Customise the fit with an adjustable back length while the body-mapped, ventilated back keeps the air flowing across high heat areas so you stay dry on hot hikes and steep trails.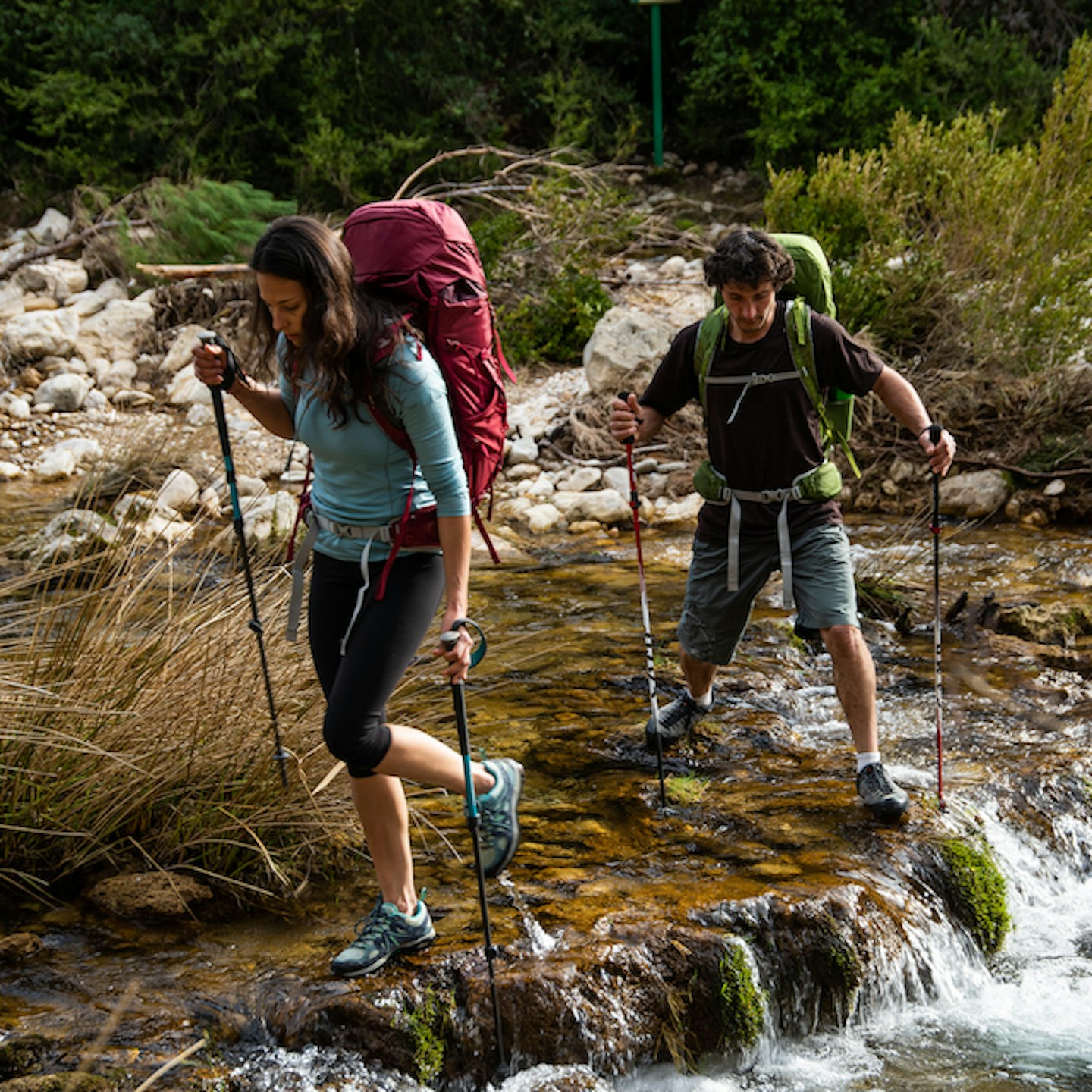 Don't forget to subscribe to the Live For The Outdoors newsletter to get expert advice and outdoor inspiration delivered to your inbox!
For the latest reviews - including extra photos and kit that won't appear online - pick up a copy of the current issue of Trail Magazine!