Regular British campers will be doing so in the rain on occasion. Obviously, we prefer dry conditions, but one has to find a silver lining when the heavens open while we're at the campsite.
One of the upsides is the feeling of accomplishment. Camping in bad weather is something that makes you feel like a proper grizzled hiker, similarly to winter camping. Another is that rain forces most people back into town and the hills tend to be quieter. Thirdly, listening to water tapping on your flysheet at night is very soothing.
However, camping when it's raining also brings about challenges because it makes a lot of your gear wet. To help alleviate the arduousness of wet weather camping, follow these quick tips.
Waterproof your kit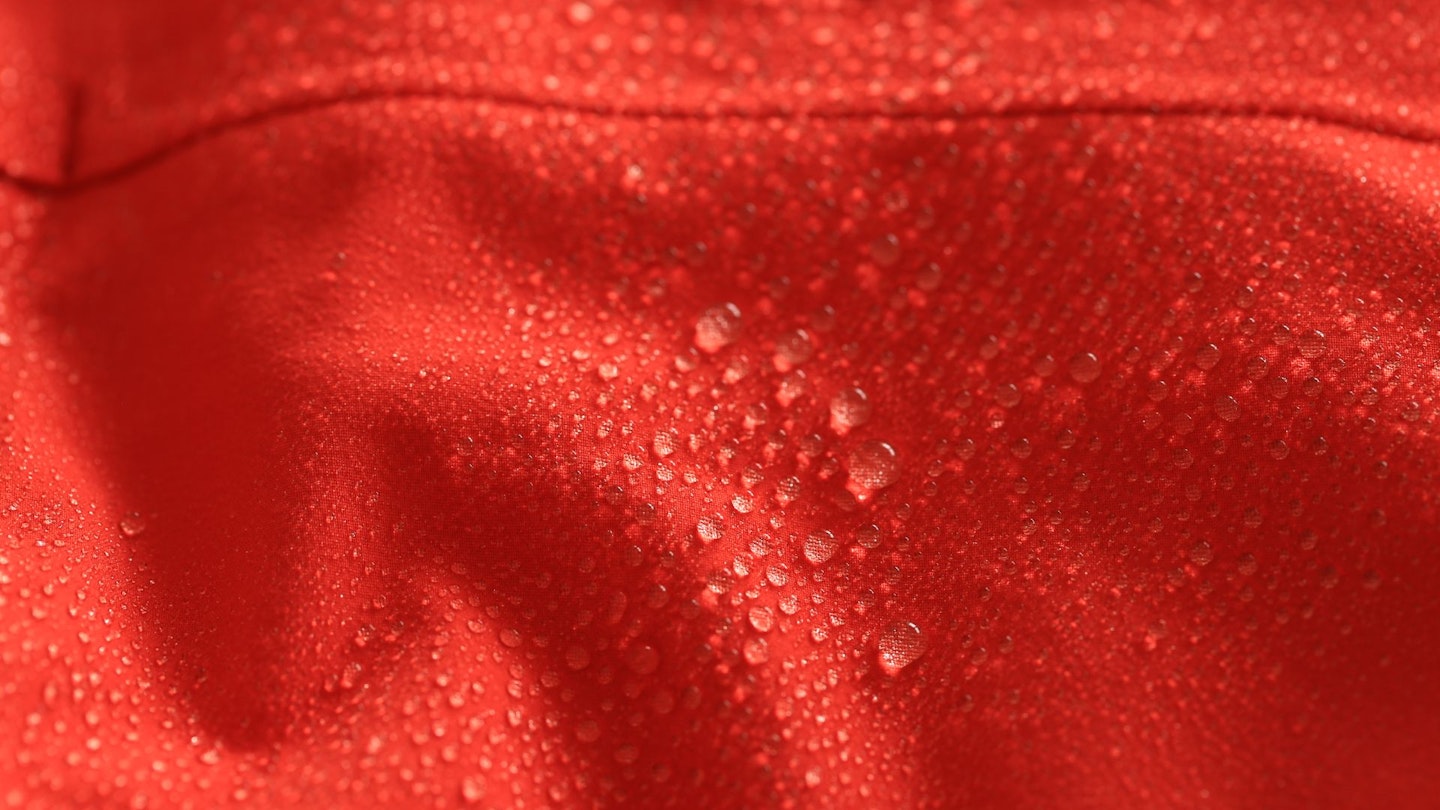 Just as with waterproof jackets and trousers, stuff sacks get battered with use, the seams tear and DWR treatment wears away. Fix and reproof when needed and double-bag essentials like your sleeping bag.
Take a spare set of dry clothes
Humid air and sweat make even well-protected base layers damp, and that can cool you down drastically. Pack a set of strictly 'indoor' base layers and an insulated jacket.
Take a tarp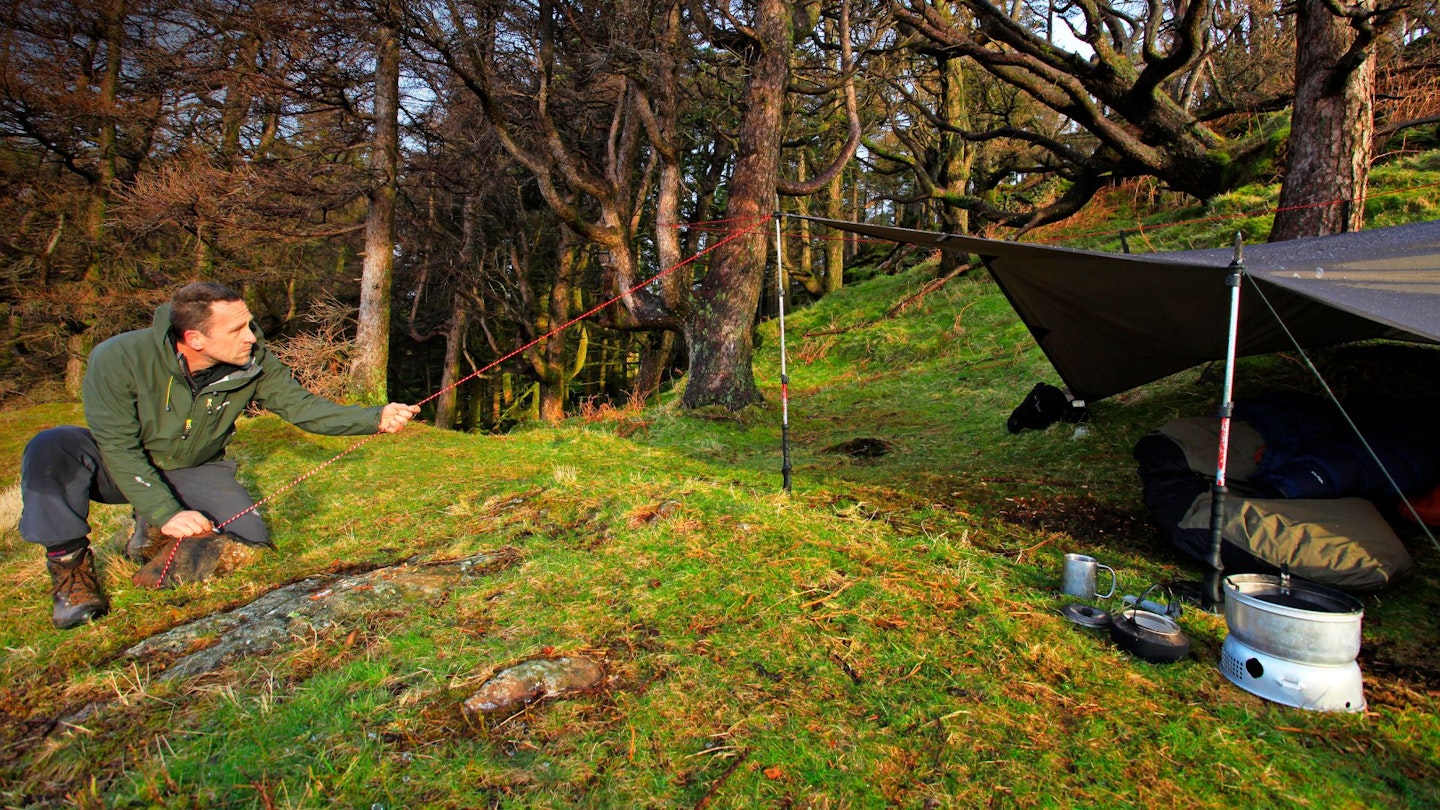 Even amongst the best tents for hiking and camping, you'll find small porches which can easily get cramped with all your wet kit in them. A tarp provides extra security and extends your space.
Pay attention to the wind
See which direction it's blowing from – this will give you valuable information about where to pitch. Remember that mountains have their own microsystems, funnelling wind through valleys and eddying around cwms. We've got a full breakdown of our wind-based advice in the LFTO Wild Camping Guide.
Look for natural shelter
The lee side of a cwm, behind a boulder or under the branches of some large trees. All can provide considerable shelter. Don't worry too much about the view if you're not going to be able to see it.
Pitch the tent outer first
...if it comes in two parts. In squally weather, wait out the worst showers with a cup of tea before setting up.
Quarantine wet kit
Waterproofs, boots, hats and gloves – once wet it all stays on the porch.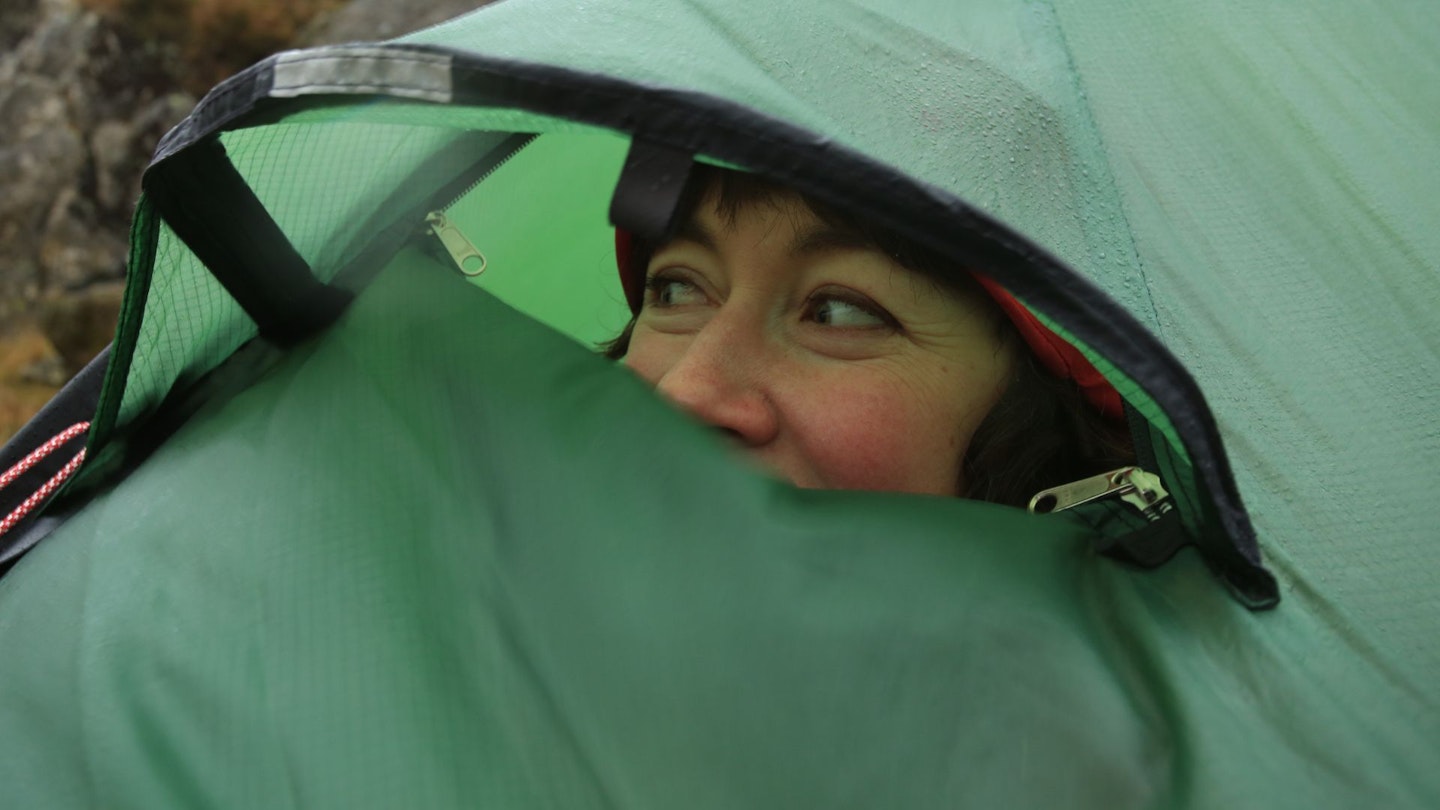 Enjoy the pitter patter
Lastly, accept the rain. Surrender to wet boots, bathe in the sound of raindrops, and bask in the freshly washed views when it all briefly clears to arcing rainbows.
Get half-price digital OS Maps! Trail and Country Walking magazine members get 50% off an annual subscription to OS Maps for 12 months! Find out more here.
Don't forget to subscribe to the Live For The Outdoors newsletter to get expert advice and outdoor inspiration delivered to your inbox!