Two hikers go on a trek into the British hills. One is wearing a base layer, mid layer, and shell jacket outer layer. The other is wearing a t-shirt and a thick jacket. While standing in the car park, hiker number two is very happy with their thick jacket. But they soon regret their wardrobe choice as they march up the hills.
The thick jacket traps too much warmth and they overheat. But as soon as they remove it, they're too cold. Meanwhile, hiker number one is very comfortable. The layering of lighter garments makes it easier for the body to move perspiration away from the body. Should they need to adjust, they can remove or add layers without quickly getting too cold or hot.
One of the first pieces of advice you're told about hiking is layer up. Effective layering helps the body regulate temperature and makes it easier for you to adjust to the ambient temperature. The first part of your layers is the base layer.
This is our guide to the best base layers to make your hiking experience much more comfortable.
Get half price on OS Maps! Subscribers to Trail, Trail Running, and Country Walking get half price on OS Maps for 12 months! Find out more here.
What to look for in base layers
Fabrics: There are three different types of base layer fabrics: natural (such as merino wool or bamboo), man-made (polyester and nylon materials), and hybrid (mixtures of natural and synthetic fibres). Different fabrics offer different benefits and should be chosen based on the levels of insulation, moisture wicking and comfort required.
Warmth: For winter wear it used to be the case that merino wool offered the best warmth-to-weight ratio. But some modern synthetic constructions are now able to offer even greater heat retention.
Odour control: Natural fibres tend to remain pong-free for longer, although synthetic fabrics are often given an anti-odour treatment to help them stay fresh.
Wicking: Merino wool and synthetic fibres are both excellent 'wickers' but in general man-made materials are better at moving moisture and faster drying, meaning they are usually preferable for summer months.
Fit: For best wicking performance a base layer should sit snug next to your skin. In winter a slightly baggier fit will hold onto warm air better.
Why not cotton? Cotton absorbs moisture and then holds onto it, keeping it next to your skin. This lack of wicking and slowness to dry may not be a problem when the weather is warm, but if the temperature drops or the wind picks up it can become chilling very quickly. Cotton is best avoided in the varied and changeable climate of the mountains.
The best base layers
Description
Material 95% bamboo, 5% elastane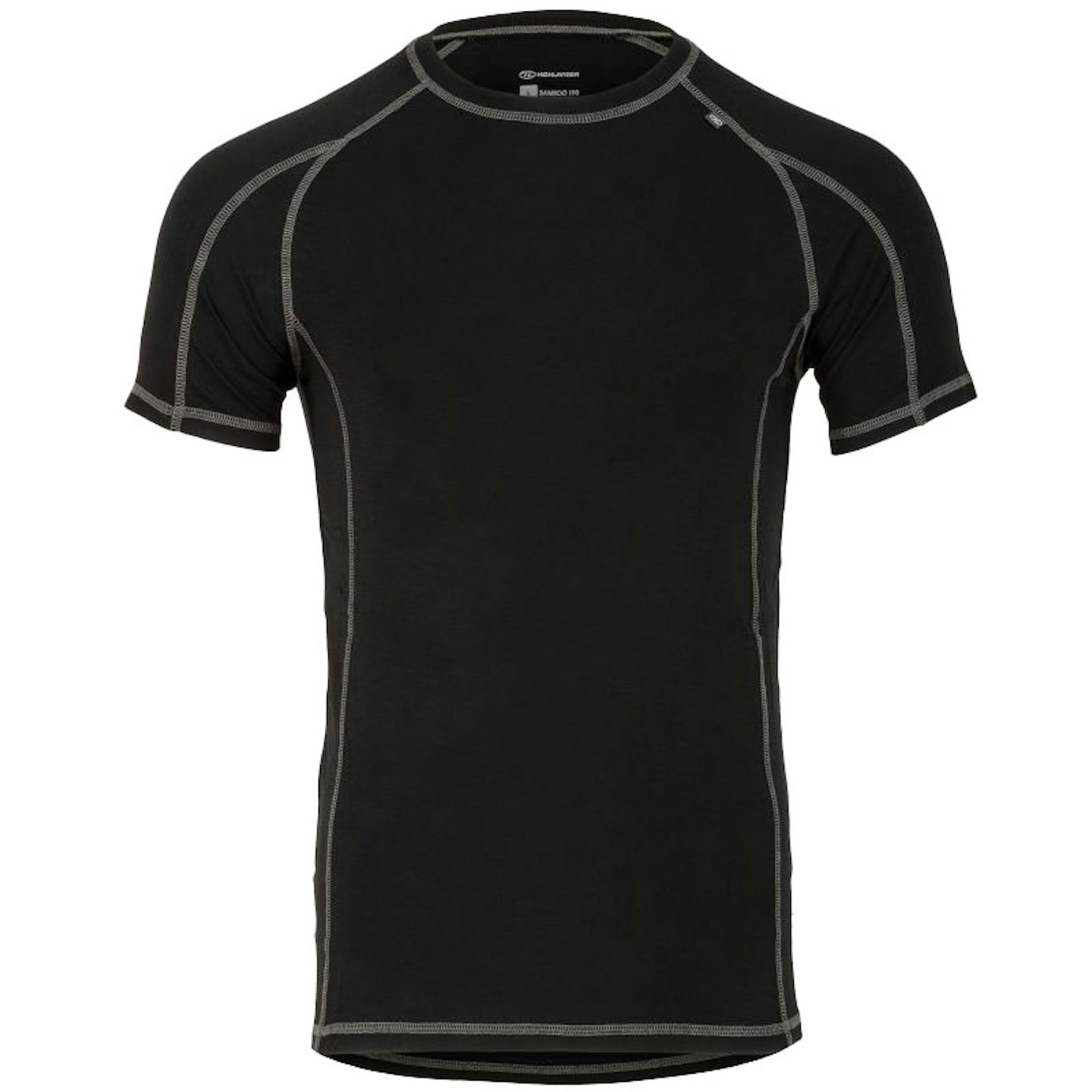 In addition to being highly wicking and tough, bamboo also has a pleasantly soft feel, making this t-shirt extremely comfortable for long, warm days on the hill. It has a close, athletic fit for maximum performance when you're working up a sweat. Women's version here.
Description
Material 77% nylon, 23% polyurethane (body); 82% polyester, 18% polyurethane (collar/ sleeve)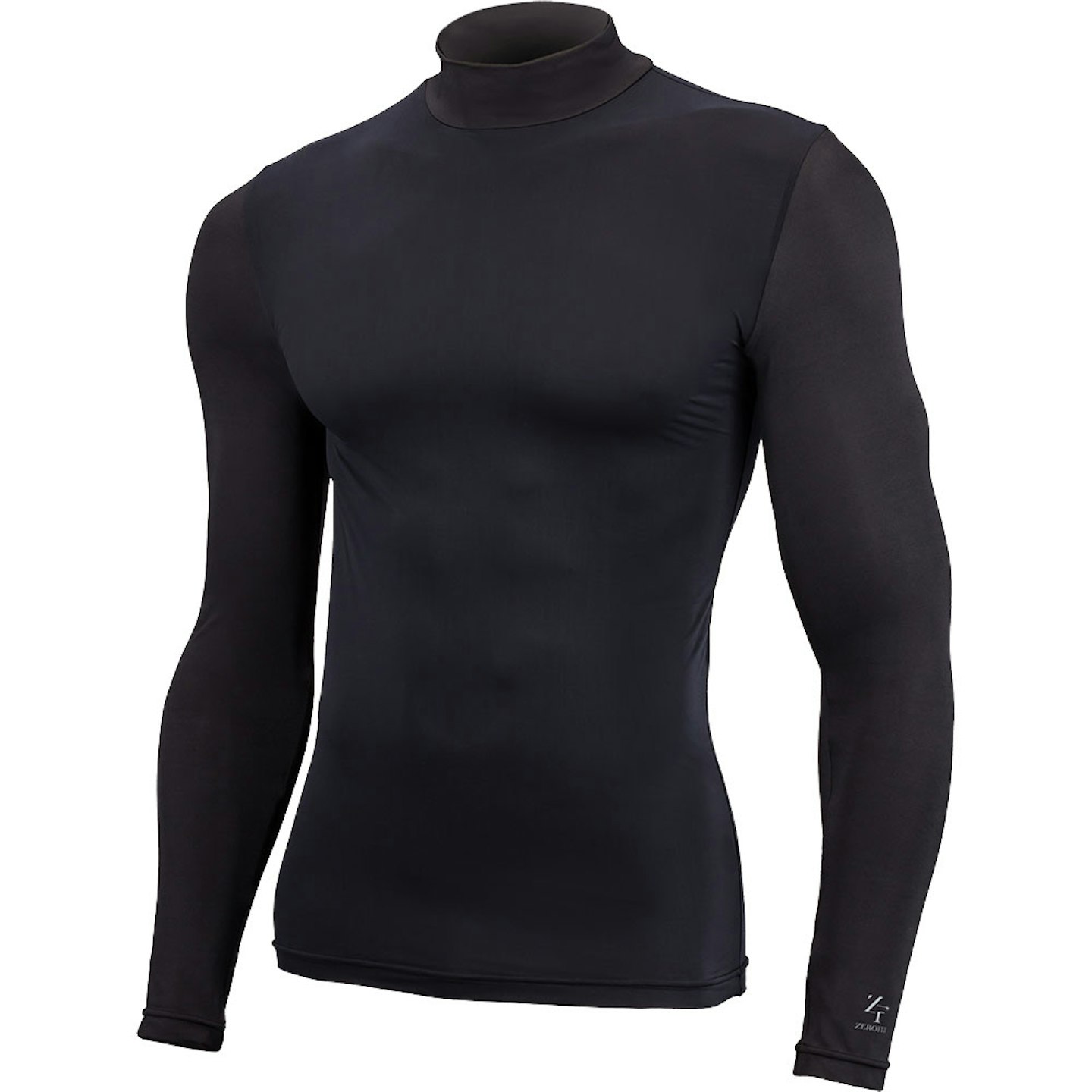 Developed for heat and humidity, the Zerofit Cold Skin tech absorbs heat and spreads it over the body, dispersing sweat rapidly and creating a cooling effect. V-neck or mock neck options, both with UPF50+ sun protection.
Description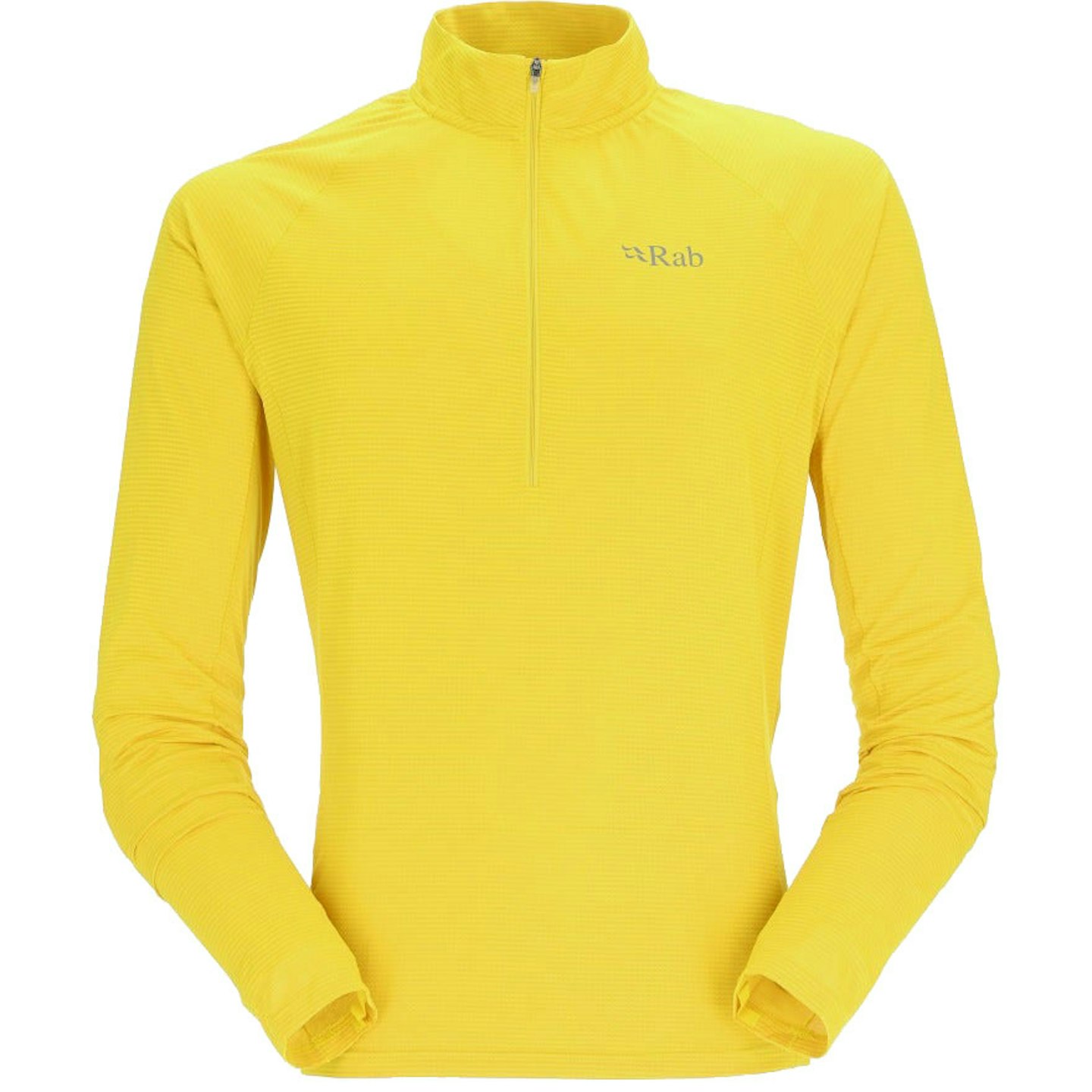 This long-sleeved base layer (women's version here) features a zip neck, making it easy to adjust the venting depending on the temperature, along with being able to pull up the sleeves. The synthetic fabric is superbly wicking and has an antibacterial treatment for odour resistance.
Description
Material 50% merino wool, 50% polyester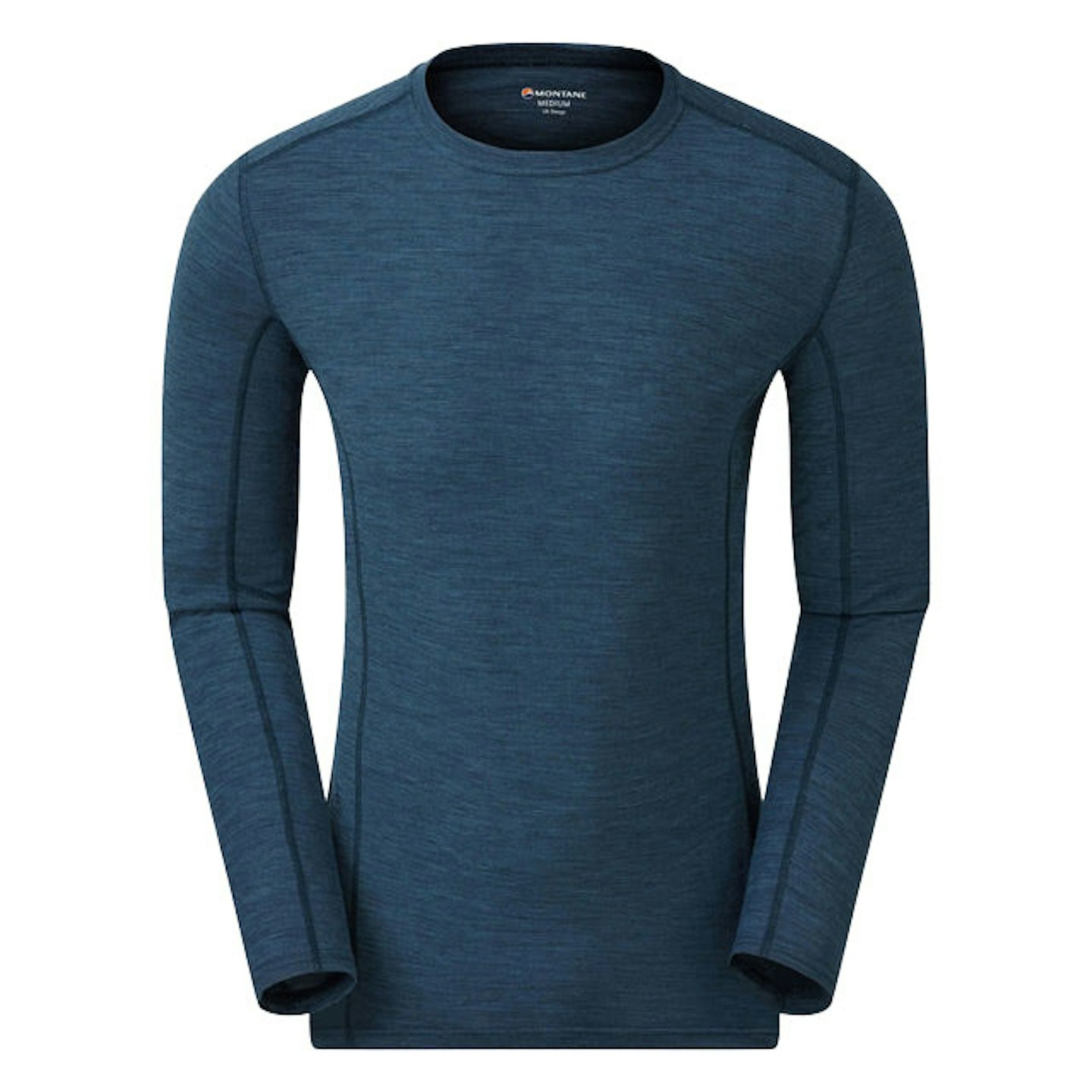 By blending the remarkable properties of merino wool and Primaloft yarns, this base layer offers the best of both worlds. The naturally odour-resistant merino wool draws sweat away from the body. Meanwhile the wicking Primaloft fibres ensure it is fast drying. Women's version here.
Description
Material 60% merino wool, 25% polyester, 13% polyamide, 2% elastane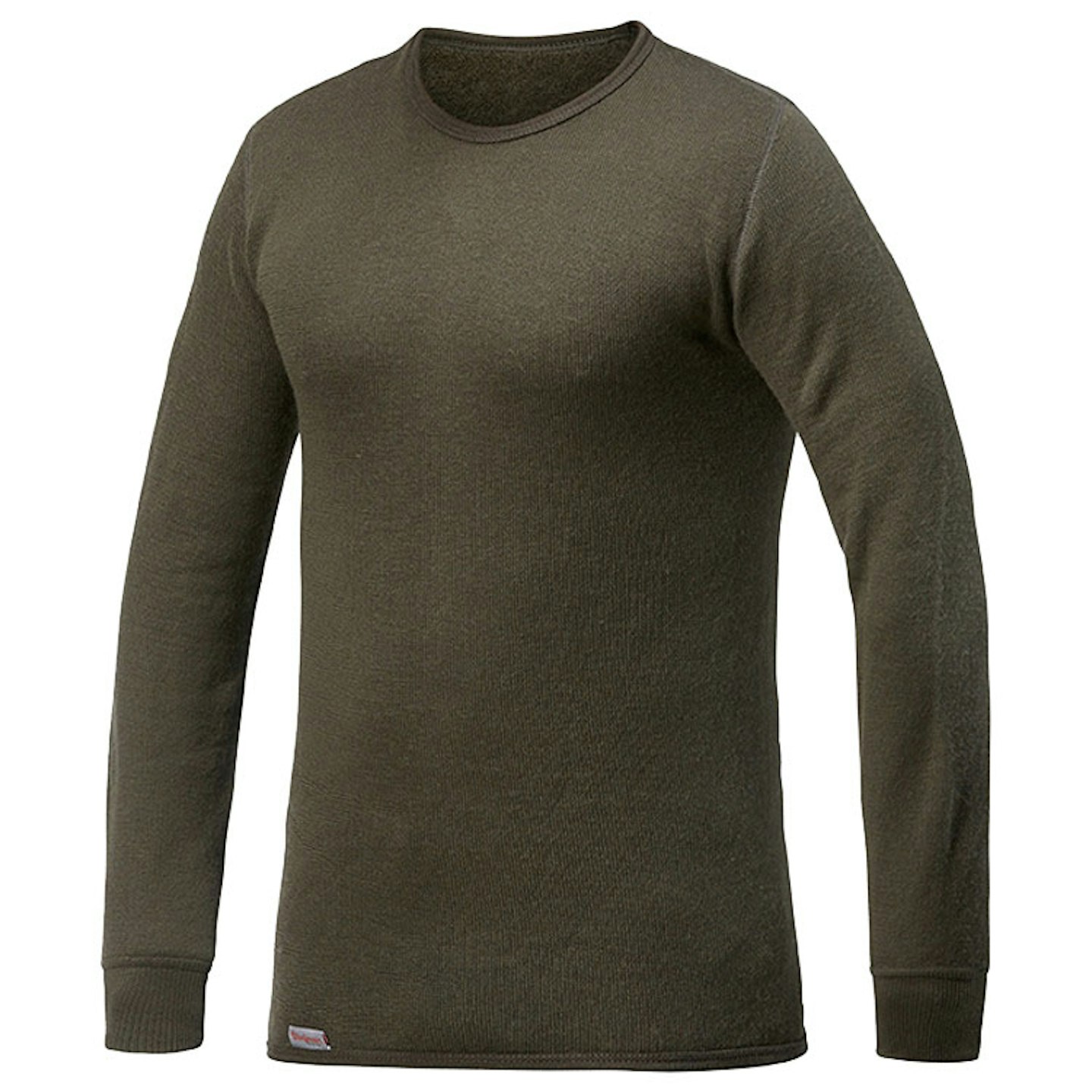 Woolpower is the master of merino and specialises in base layers. The circular knit fabric has no vertical seams for improved comfort. Internal terry loops provide excellent insulating and wicking properties, and its longer back and knitted cuffs help retain warmth. Women's version here.
Don't forget to subscribe to the Live For The Outdoors newsletter to get expert advice and outdoor inspiration delivered to your inbox!
For the latest reviews - including extra photos and kit that won't appear online - pick up a copy of the current issue of Trail Magazine!