It's not easy to find a pair of good-fitting running shorts for women, which tick both the comfort as well as practicality box. Then, you've got to consider sizing, length, pockets, material, style… it's a minefield! If you're keen to level up your performance and the spec of your gear, then there's some brilliant women's running shorts out there, and we've been testing the best of the bunch.
So, let's take it back to basics. Above all, we want a pair of running shorts that will fit us well. There's more to consider here than for men's running shorts. For those women who are prone to the dreaded thigh chafe, length is a key consideration here.
You may want to look for a 2in1 pair of running shorts, or some that'll sit snug to the skin and provide a protective layer between the legs as you run. Grab a tape-measure and decide the length of in-step on yourself that would work for your needs and style preferences (tip: you'll likely want 4" inseam minimum).
Once that's out of the way, you need to consider what style you like best. If you're prone to overheating and hate anything tight-fitting, there's plenty of options in this article which offer a loose fit for maximum ventilation, and even some verging on baggy. Only once you've found the perfect pair of running shorts, should you worry about other gear like lightweight running tops, good running base layers, and of course, running leggings for the colder months.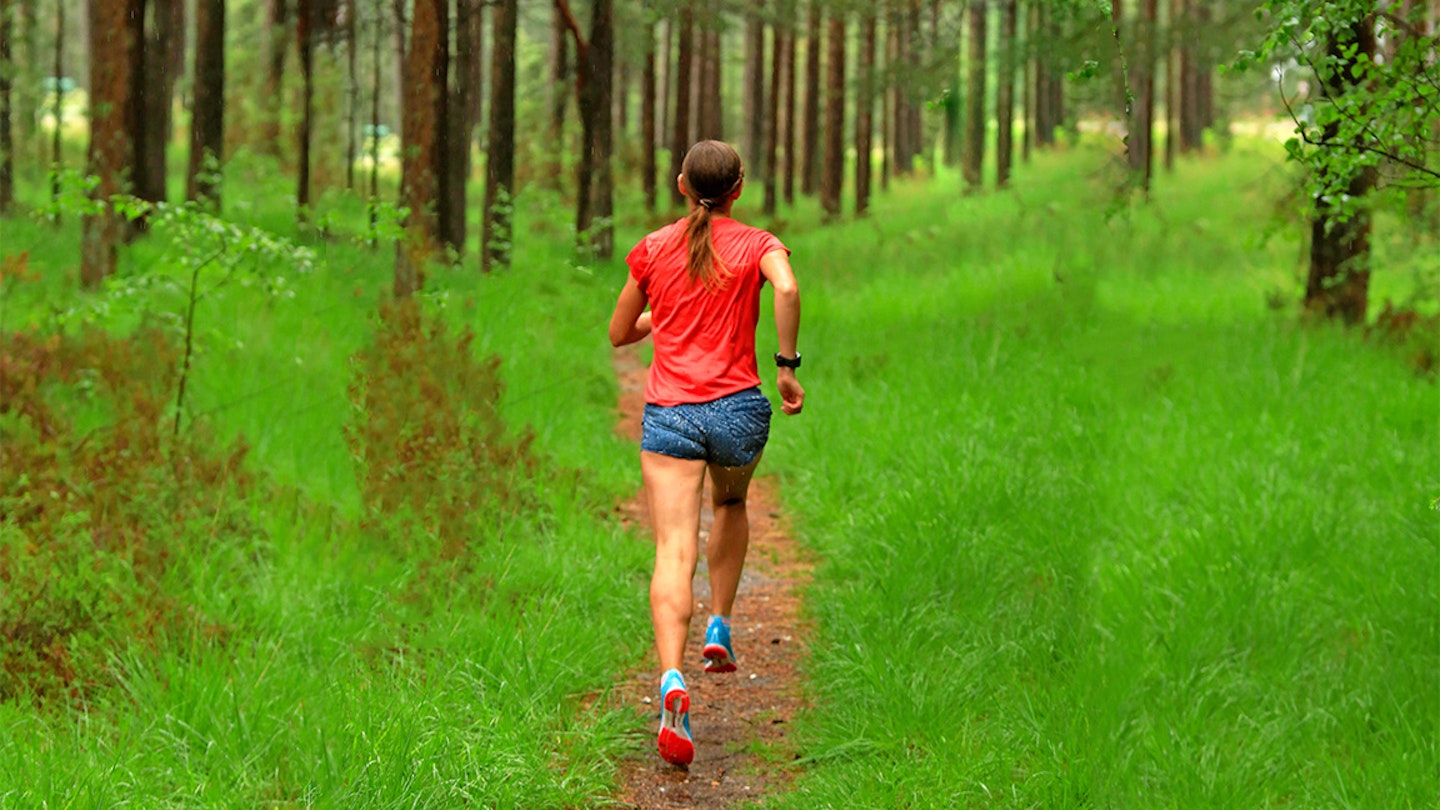 Our shortlist
Montane Slipstream Twin Skin Shorts Women's – Best in Test
Fohn Trail Women's Lightweight Short – Best Value
Dryad Eido – Best for Sustainability
Rab Women's Talus Trail Light Shorts – Best for hot weather
Rab Women's Talus Ultra Shorts – Recommended for 2in1
On Running Essentials Shorts Women's – Best for a run/hike versatility
Inov-8 Trailfly Ultra 3" 2in1 Short Women's – Recommended
Ronhill Tech Distance Twin Short- Recommended
Icebreaker Women's Zoneknit Merino Shorts – Recommended
Don't forget to take note of what features you'll need in a pair of running shorts. Maybe you like to be minimal, but some sort of pocket capacity always comes in handy, even if it is just a tiny pouch for your keys. Also think about whether you'd like a secure phone pocket, zip pocket for valuables, or maybe even gel loops for race purposes. This article will show you a range of shorts with all of the above.
Lastly, but by no means least important, pay keen attention to the materials used and their sustainability. These days, whether running kit is made from and by eco-friendly materials and practices is an important consideration if we want to make a collective move away from fast-fashion, and towards supporting good-quality and long-lasting running gear that can really be relied upon on the trails.
Best women's running shorts
Description
When it comes to feeling most at home in a pair of women's running shorts, the Slipstream Twin
Pros
Extremely comfortable
Fits well with good coverage
Plenty of pocket options
Non-bounce phone pouch
Cons
A touch heavier and less breathable than others here
Description
A great pick for those who prioritise their shorts being lightweight and short, these trail
Pros
Lightweight and breathable
Soft and comfortable
High waistband
Affordable price
Cons
Could feel too short/not provide enough coverage for some
Description
Dryad is a community-driven sportswear company based in Wales, with a focus on providing
Pros
Sustainably produced using recycled materials
Comfortable and supportive high waist
Plenty of pocket capacity
Cons
No zip pocket for peace of mind
Description
The lightest pair of running shorts on test by quite a stretch at 77g, the Rab Talus Trail Light
Pros
Super lightweight and breathable
Plenty of pocket capacity
Nice style and design
Cons
Not long enough to prevent thigh chafe
Description
The Rab Talus Ultra Shorts have a similar look and build to Rab's Talus Trail Light Short (see
Pros
Good coverage while remaining breathable
Comfortable materials and waistband
Cons
Could do with more secure pockets
Best for run/hike versatility
Description
These On Running Essentials Shorts are a simple pair of workout shorts that perform best over
Pros
Run shorts which also double-up as walking/everyday shorts
Secure key pocket
Stylish and comfy, relaxed fit
Cons
Two main pockets not secure for running
Description
The Inov-8 Trailfly Ultra 3" shorts are a pair of short running shorts made for longer distances,
Pros
Good-quality materials and build
Decent pocket capacity
Cons
Thick fabric not very breathable
Sizing runs a bit small
Description
If you love standing out from the crowd and wearing bright and bold colours, then the Ronhill Tech
Pros
Very aerated and breathable
Two side phone pockets
Long inseam for coverage
Highly visible
Cons
Colourways may not be to everyone's taste
Front loops too loose to secure one gel
Description
The Icebreaker Zoneknit Shorts stand out from the crowd with their use of the naturally breathable
Pros
Supremely soft material
Made from merino wool
Feels lightweight
Cons
Sizing runs a bit small
Not loads of pocket options
Less affordable than others
What to look for in women's running shorts
Length: What length you go for in running shorts will depend on your personal comfort preference and style. Shorter ones should feel less hot and heavy, especially if they're not skin-tight. Longer shorts will help prevent thigh chafe, as well as provide more coverage and protection from the elements.
Material: Trail running shorts are typically made of lightweight, breathable, and moisture-wicking fabrics such as polyester or nylon blends. These materials help keep you dry and comfortable during your runs.
Inner liner/brief: Many trail running shorts have an inner liner made of a stretchy and moisture-wicking material like mesh or synthetic fabric. The liner helps provide support and prevents chafing by reducing friction between your thighs.
Outer shell: For those 2in1 shorts with a lining will have an outer shell, which will be designed to be abrasion-resistant and lightweight. It may have features like reinforced stitching or panels in high-wear areas to enhance durability.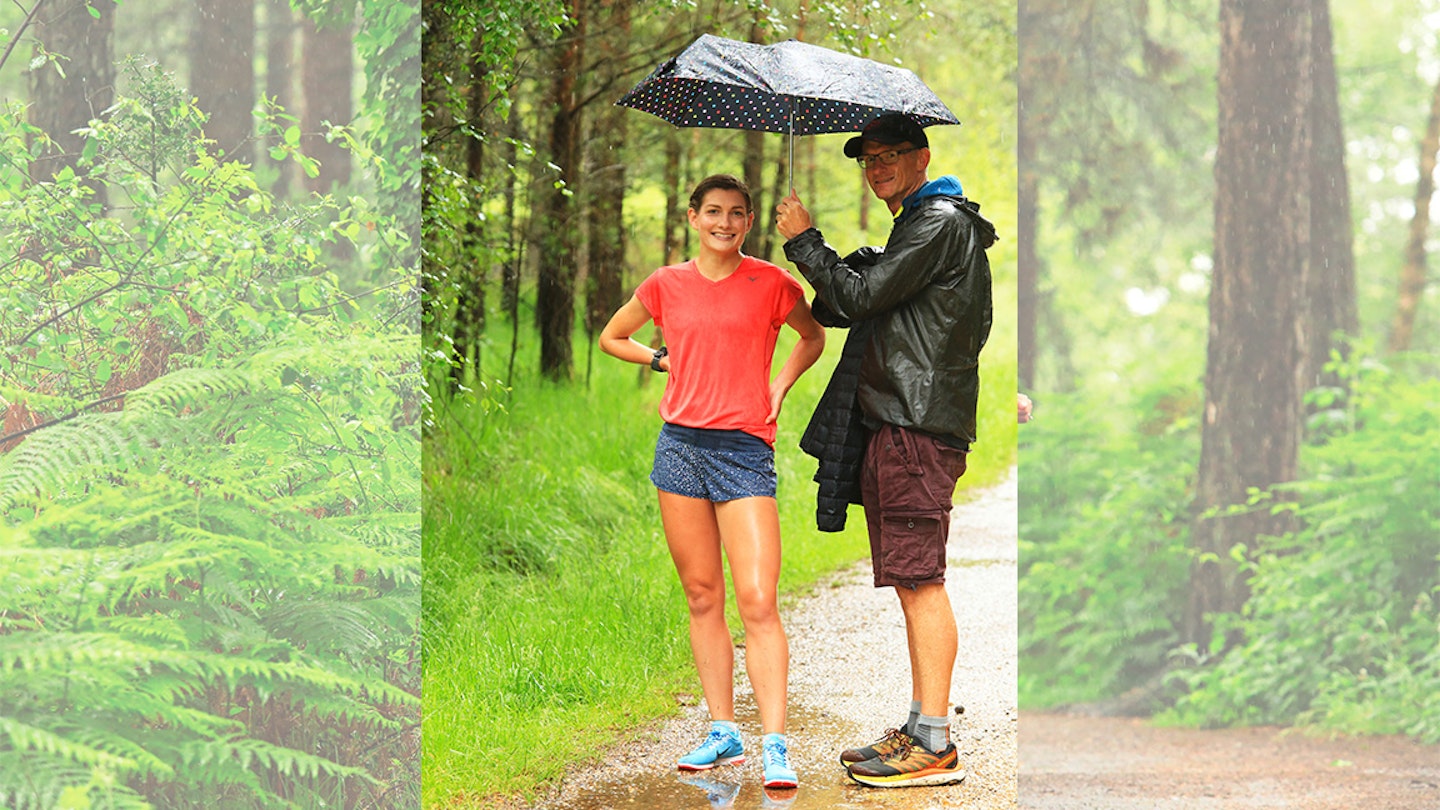 Pockets: Most running shorts will have pockets to store small essentials like keys, energy gels, or a smartphone. These pockets can be located on the sides, back, or even integrated into the waistband. If you're one to run with your phone, look for large thigh pockets or secure waistband ones.
Adjustable waistband: Most trail running shorts feature an elastic or drawstring waistband that allows you to adjust the fit according to your preference. This helps keep them secure and comfortable while running.
Ventilation: Trail running shorts often incorporate mesh panels or vents in strategic areas to promote airflow and improve ventilation. This helps regulate body temperature and prevents overheating during intense workouts.
Don't forget to subscribe to the Trail Running Newsletter to get expert advice and inspiration delivered to your inbox.