There are 15 mountains in Snowdonia that poke their heads above the 3000ft barrier. Conveniently they're just about close enough together that you can – if you're feeling suitably energetic and motivated – link them together in one massive single-day walk. This is the Welsh 3000s.
Most people attempting the Welsh 3000s challenge tackle it from south to north – starting on the Snowdon range and finishing on Foel-fras in the Carneddau range – but it can be done in either direction. If you don't fancy knocking off every peak in one day, it can also be divided into a hugely rewarding multi-day route.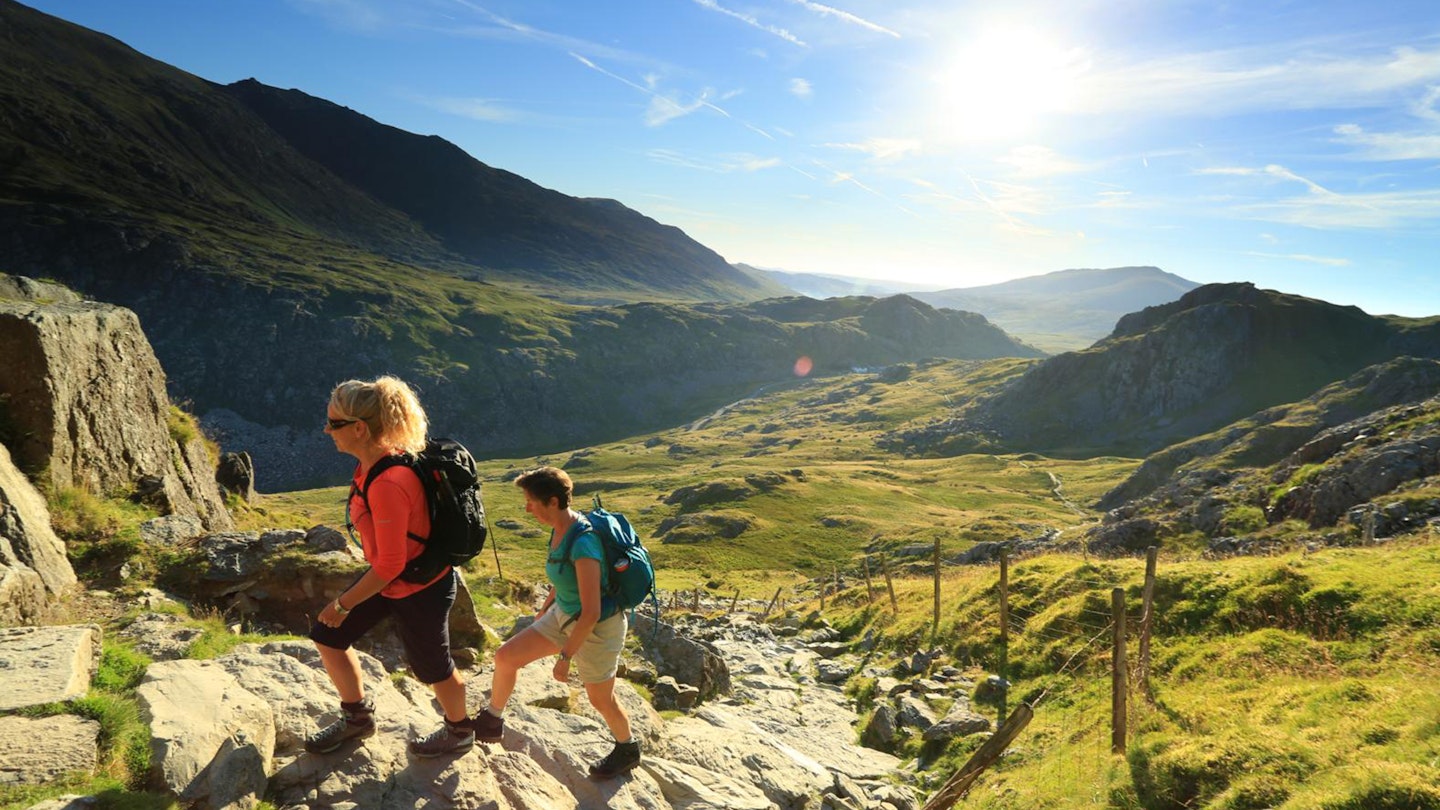 The walk splits itself into three obvious sections, starting on the Snowdon massif before dipping down into the Pass of Llanberis, then climbing steeply again to Elidir Fawr and hoovering up the rock icons of the Glyderau. After descending sharply again into the broad trench of the Ogwen valley, you're faced with another punishing ascent up onto the high, wild plateau of the Carneddau, which contains the final six peaks.
We know what you're thinking, how the heck do you fit all of that into one day? Fitness is obviously key, as is a solid plan that involves start times, refuelling stops, and the ability to stay flexible with dates to suit the weather. And trust us, the weather can make or break this challenge. Here's our step-by-step guide to climbing each peak, plus some words of wisdom from people who've been and done it.
How hard is the Welsh 3000s challenge?
When it comes to single-day challenge walks in Britain, they don't come much tougher than the Welsh 3000s. What you're up against here, as well as all 15 of the 3000ft peaks you need to climb, is a 24-mile route that tackles a wild range of mountain terrain.
You'll climb Snowdon (at 1085m the highest mountain in England and Wales), traverse the infamously exposed and narrow Grade 1 scramble Crib Goch, and cross three rough and rugged mountain ranges that all present unique challenges. 4000m of ascent across the course of a day is no joke.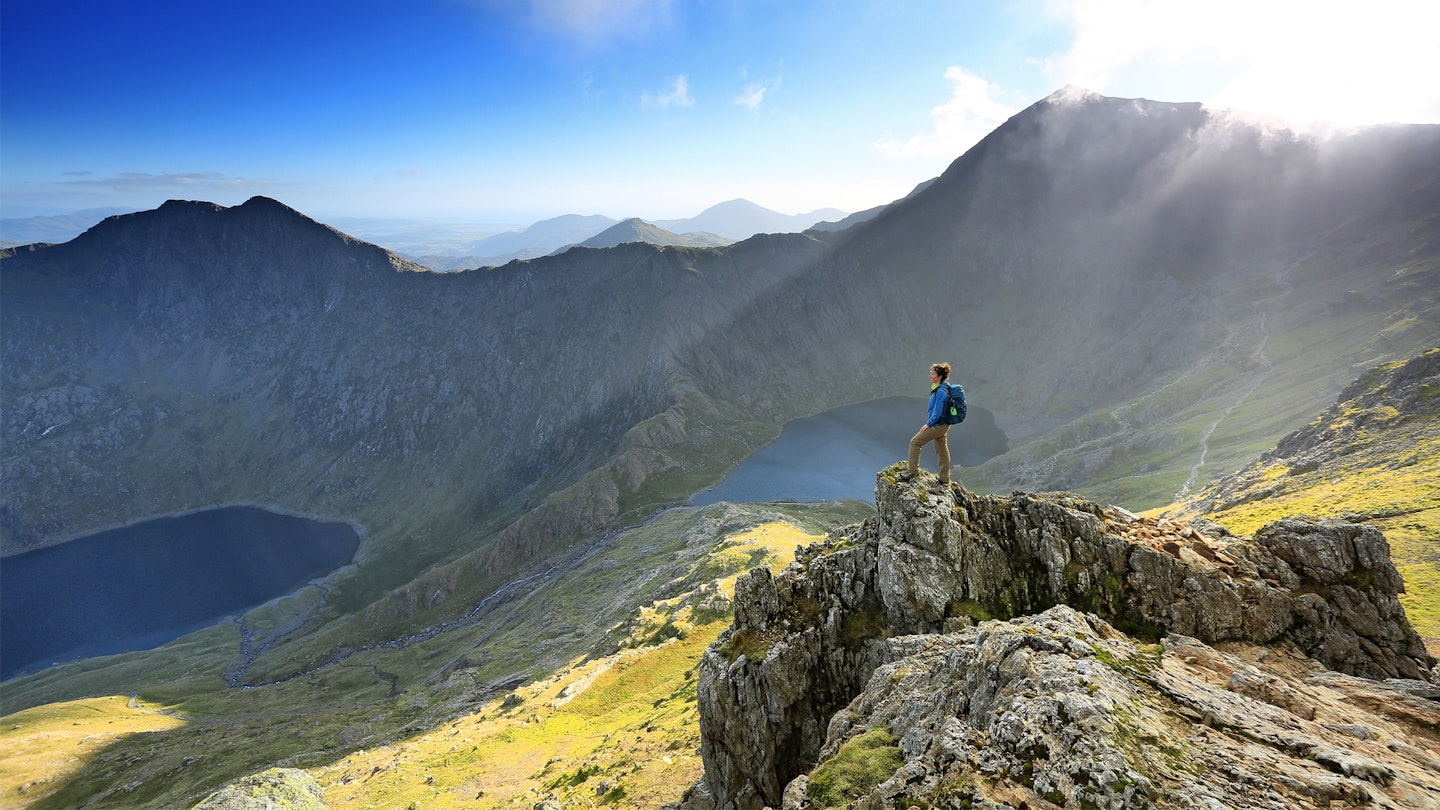 Tryfan is famously a peak that can't really be climbed without the use of your hands, so if you aren't used to scrambling then make sure you do some practice before you go. You don't want to go to all the effort of organising a crack at the Welsh 3000s challenge, then realise once you've started that scrambling isn't your thing.
What really sets the Welsh 3000s apart from other popular challenge walks like the Yorkshire 3 Peaks or the National 3 Peaks, though, is the sheer amount of ascent and descent in such a short period of time.
If you kick off on Snowdon, as many people do, you'll quickly find yourself descending all the way to the base of the Pass of Llanberis, before pulling straight back up the other side to the summit of Elidir Fawr. You then repeat the trick by descending from Tryfan into the Ogwen Valley, followed by an even more punishing ascent of Pen yr Ole Wen.
So be prepared for a very long and hard walk on the Welsh 3000s. This is a challenge that demands good fitness, suitable gear, a good head for heights, and the ability to walk and navigate in complex mountain terrain. Especially if you get a heavy dose of that famously inhospitable North Wales weather!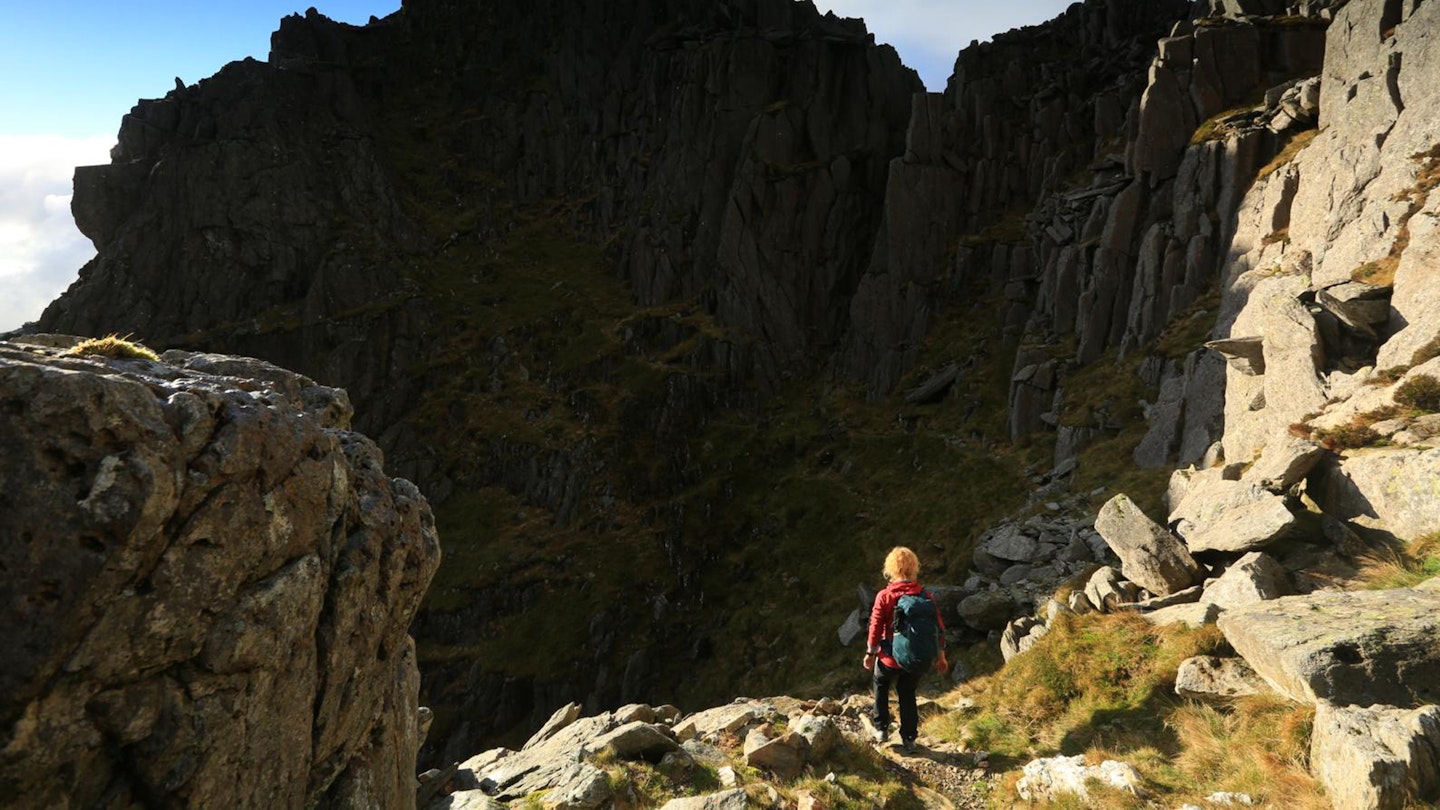 How long does it take to complete the Welsh 3000s?
The traditional challenge is to complete the Welsh 3000s challenge in 24 hours. This is possible for very fit and experienced walkers, but it's not an easy task. To maximise daylight and to make sure you aren't walking huge sections of the route in the dark, many challengers like to start on Snowdon at first light, bash through the majority of the challenge in full daylight, then reach the final peak pf Foel-Fras late on the same day.
If that all sounds way too much like hard work, a more sensible (and less stressful) approach would be to split the route into three separate days. This would allow you to spend the first day on the Snowdon range, the second day exploring the Glyderau and its outlying peaks, and then finish off with a glorious high-level yomp across the vast plateaued tops of the Carneddau. Three great days on three great mountain ranges, giving each of them the time and attention they deserve.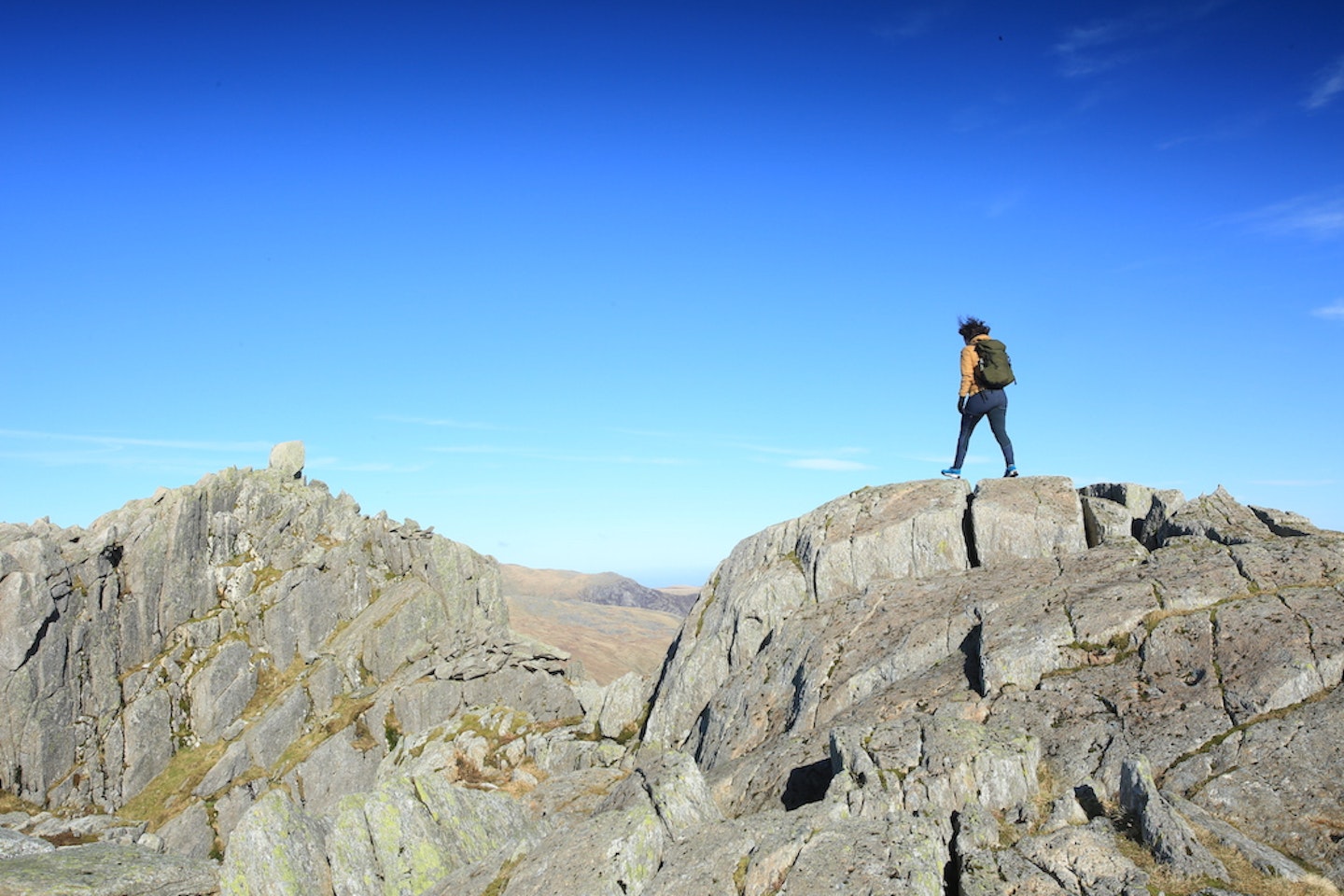 When to do the Welsh 3000s
To get the best chance of agreeable weather, exploit the longest daylight hours, and keep away from added complications like snow and ice, aim for the long days of summer for your Welsh 3000s challenge. The last thing you want is to be scrambling across Crib Goch by the light of your headtorch or lost on the featureless tops of the Carneddau after nightfall, so locking in dates between May and August seems most sensible.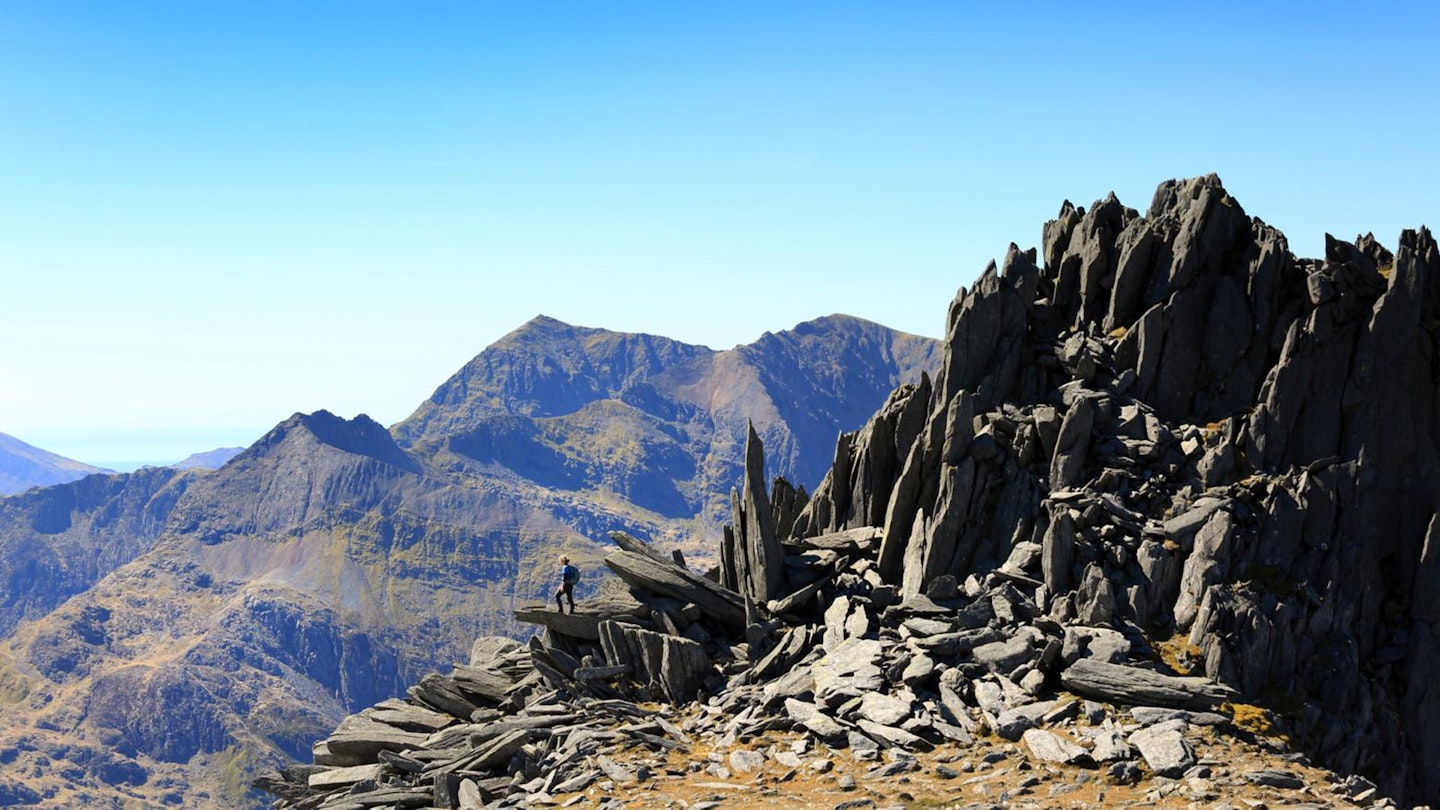 Summer does bring the obvious issue of crowds, though. The Welsh 3000s isn't as popular a challenge as something like the Yorkshire 3 Peaks, but it does include some of Britain's busiest and most climbed mountains. Snowdon receives hundreds of thousands of visitors each year, so for the best chance of quiet trails and a clear summit, try to avoid planning your challenge on a weekend.
How to prepare for the Welsh 3000s
The best way to get yourself into the best physical condition for climbing mountains is by climbing mountains. Don't even think about attempting the Welsh 3000s as your first hill walk, because it's imperative to know you can handle the physical and technical demands of climbing multiple mountains in a region famed for weather conditions that can change in the blink of an eye.
Start with small peaks, then build up to higher mountains as your fitness and confidence grow. Then before your challenge try a few routes that contain multiple peaks so you can get a feel for the type of ascent and descent you'll come up against on the day.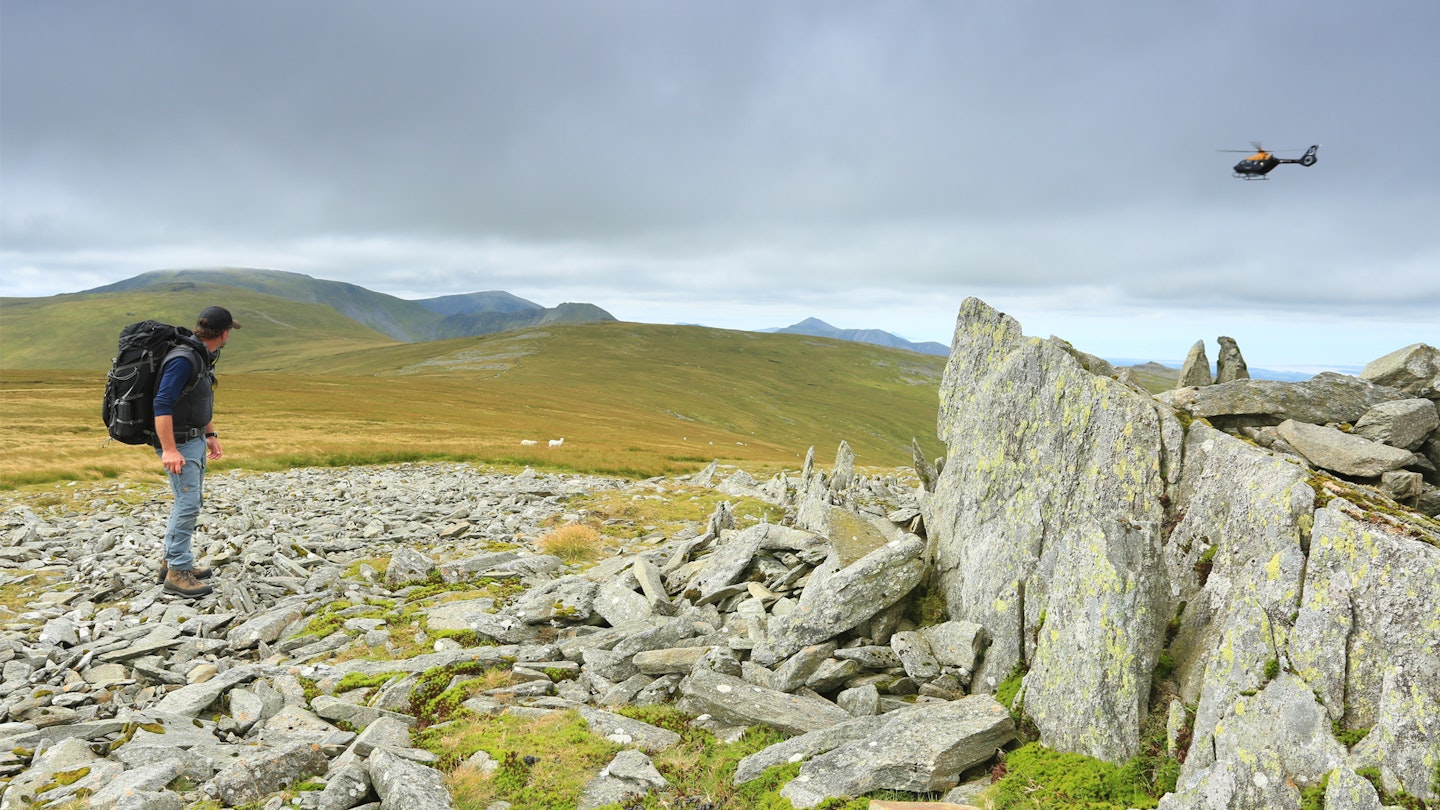 As the Welsh 3000s challenge route involves sections of scrambling, familiarise with moving on this kind of terrain too. It would be a good idea to attempt Snowdon via Crib Goch before your challenge, because this is arguably the toughest challenge of the whole route and you don't want to get a shock on the day.
And finally, make sure your navigation skills are razor-sharp. The terrain varies wildly from peak to peak on the Welsh 3000s route, with many places over the course of the challenge where it would be all too easy to lose your way. If the weather sets in and the cloud comes down, you'll need strong map and compass skills to navigate safely between the mountains. If you feel like you need a refresher, the Mountain Skills course from Mountain Training is worth considering.
The Welsh 3000s route and peaks in detail: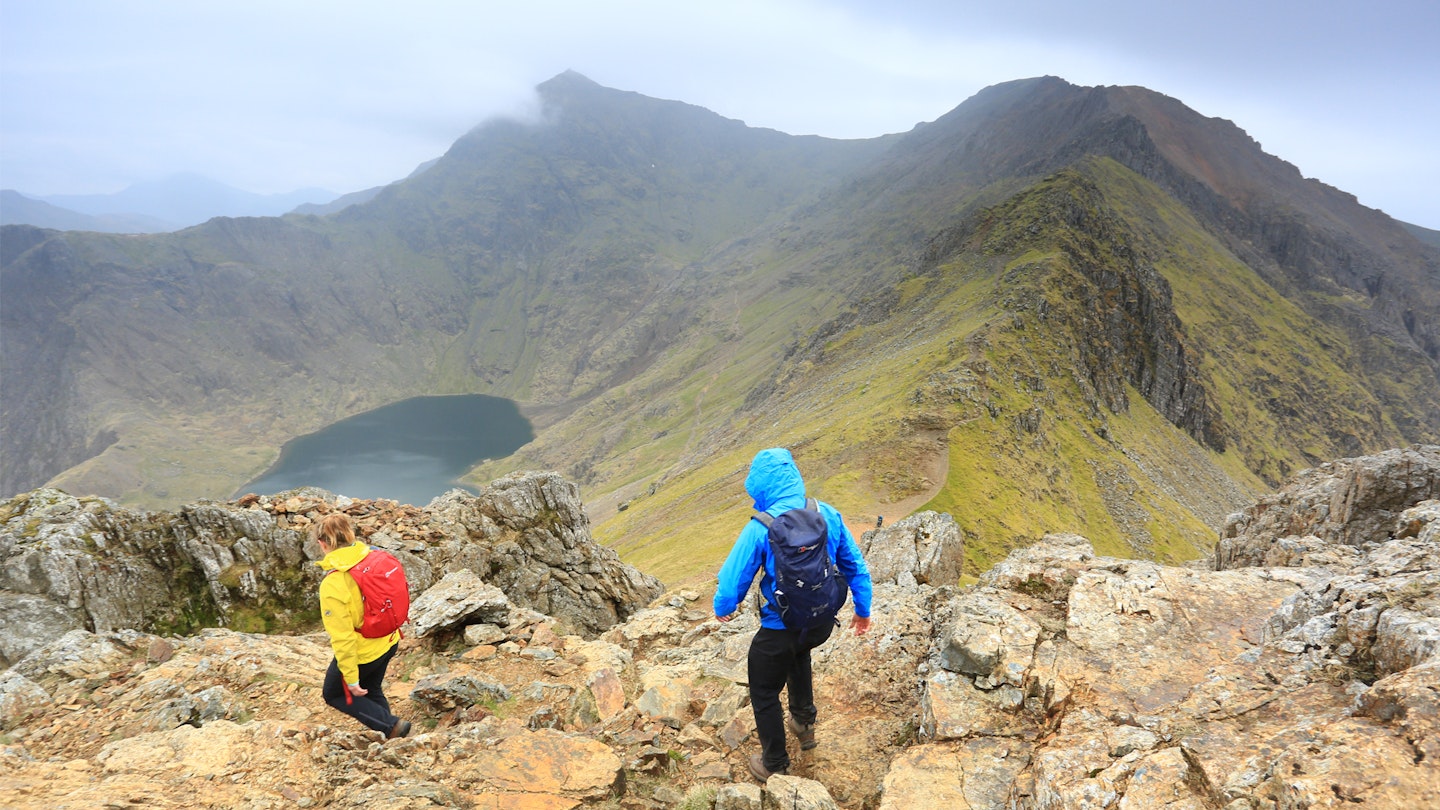 Crib Goch
Height: 923m
Summit grid reference: SH625552 (Grade 1 scramble)
You start off the Welsh 3000s challenge with a decision to make on how to tackle the three main peaks of the Snowdon range. Many people like to start on the summit of Snowdon, but that means scrambling down Crib Goch rather than up it. And the moves feel more precarious when approached from above. So the route we've included here starts by coming up and over Crib Goch and Garnedd Ugain on the way to Snowdon.
The Pinnacles are one of the main challenges on the Crib Goch ridge. They can be bypassed on paths to the side, but there's no escaping the exposure on the crest of the ridge. The moves are only Grade 1, but the drops make the level feel higher, so make sure you get solid grips all the way.
Garnedd Ugain
Height: 1065m
Summit grid reference: SH610551
Once the drama of Crib Goch is behind you, you'll pass over Bwlch Coch on your way to the summit of Garnedd Ugain. The views up here are magnificent, back down to Crib Goch and across to the main bulk of the Snowdon range with the lakes of Glaslyn and Llydaw beneath you.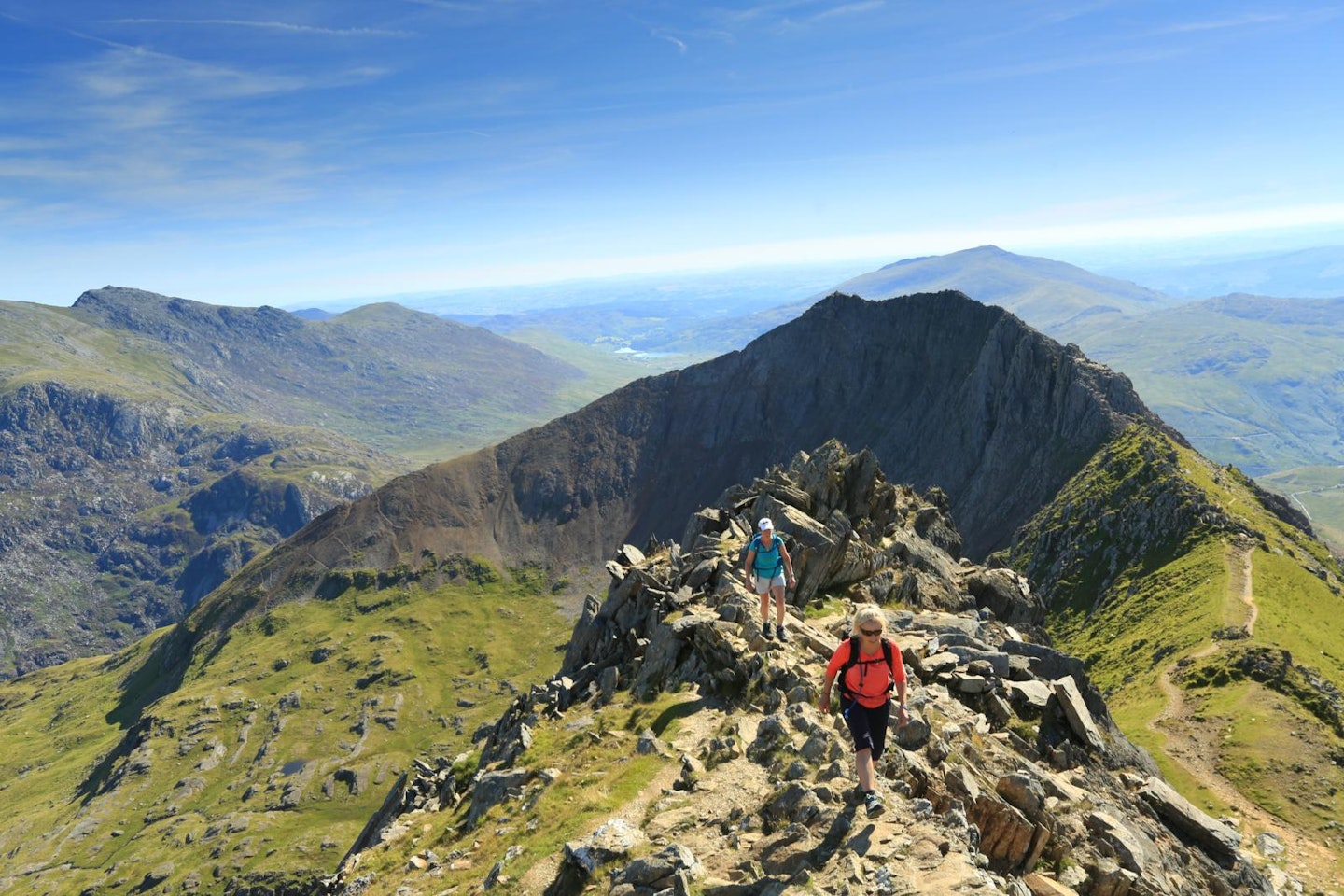 Snowdon
Height: 1085m
Summit gird reference: SH609543
Snowdon's summit marks the high point of the entire challenge, and indeed the highest point in all of England and Wales. Hopefully having started early you'll avoid the crowds and queues at the trig point, before heading back past Bwlch Glas and following the Llanberis Path to Clogwyn Station, then cutting over Llechog and dropping to the village of Nant Peris.
Elidir Fawr
Height: 924m
Summit grid reference: SH612613
From Nant Peris, Elidir Fawr's 924m summit now awaits by way of a fierce slog straight up its southern face. This is the kind of ascent that will test your legs and resolve at an early stage of the challenge, but once at the top you'll be staying high all the way to the Glyderau and Tryfan.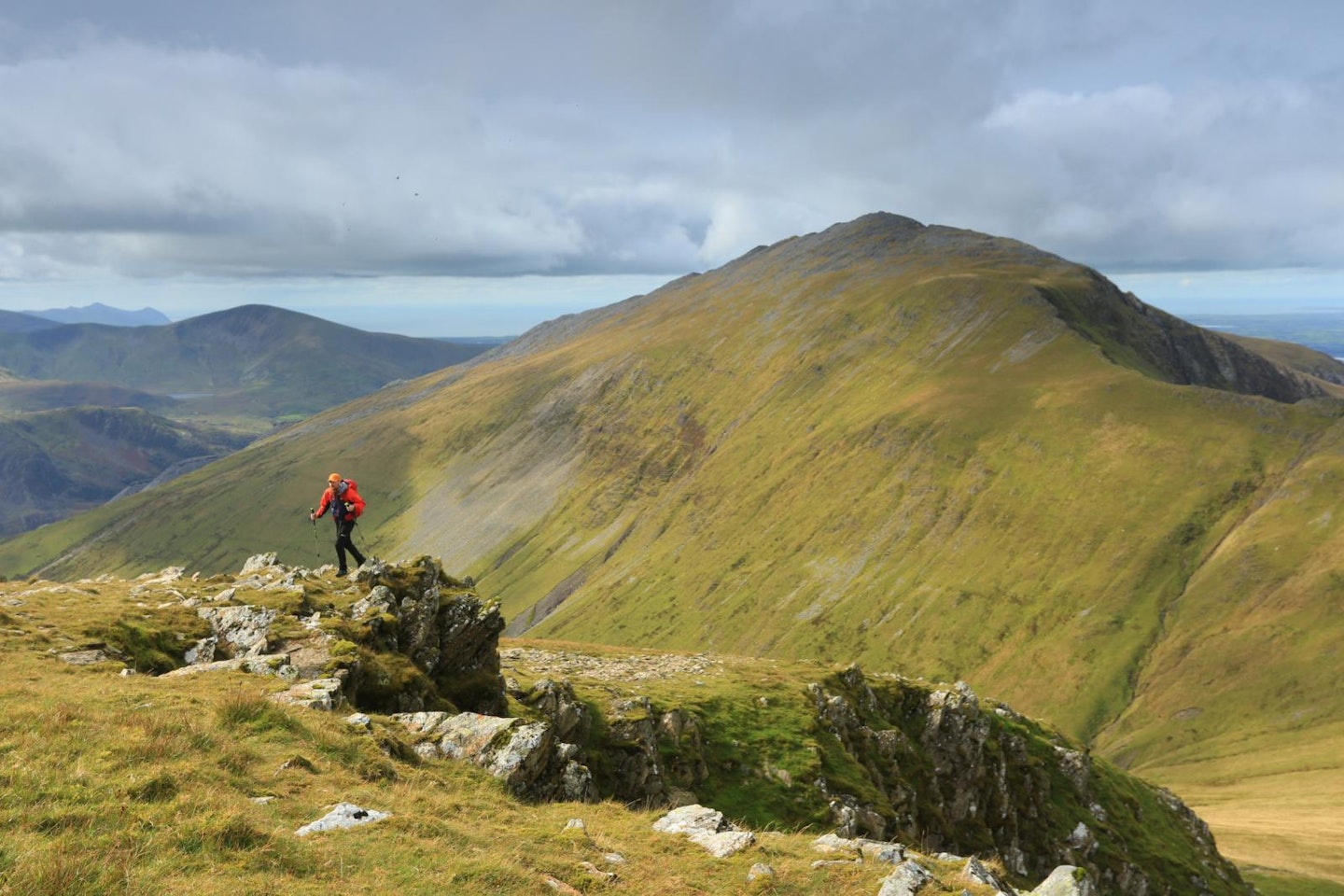 Y Garn
Height: 947m
Summit grid reference: SH630595
You'll approach Y Garn on an obvious path round the head of Cwm Dudodyn, which misses out the 831m peak of Foel-goch before climbing a stony path to the summit shelter. A great lunch spot.
Glyder Fawr
Height: 1001m
Summit grid reference: SH642579
After dipping south to the shores of Llyn y Cwn, you'll begin the steep yet spectacular ascent towards the top of Glyder Fawr – full of rock formations that feel like they belong to a distant moonscape.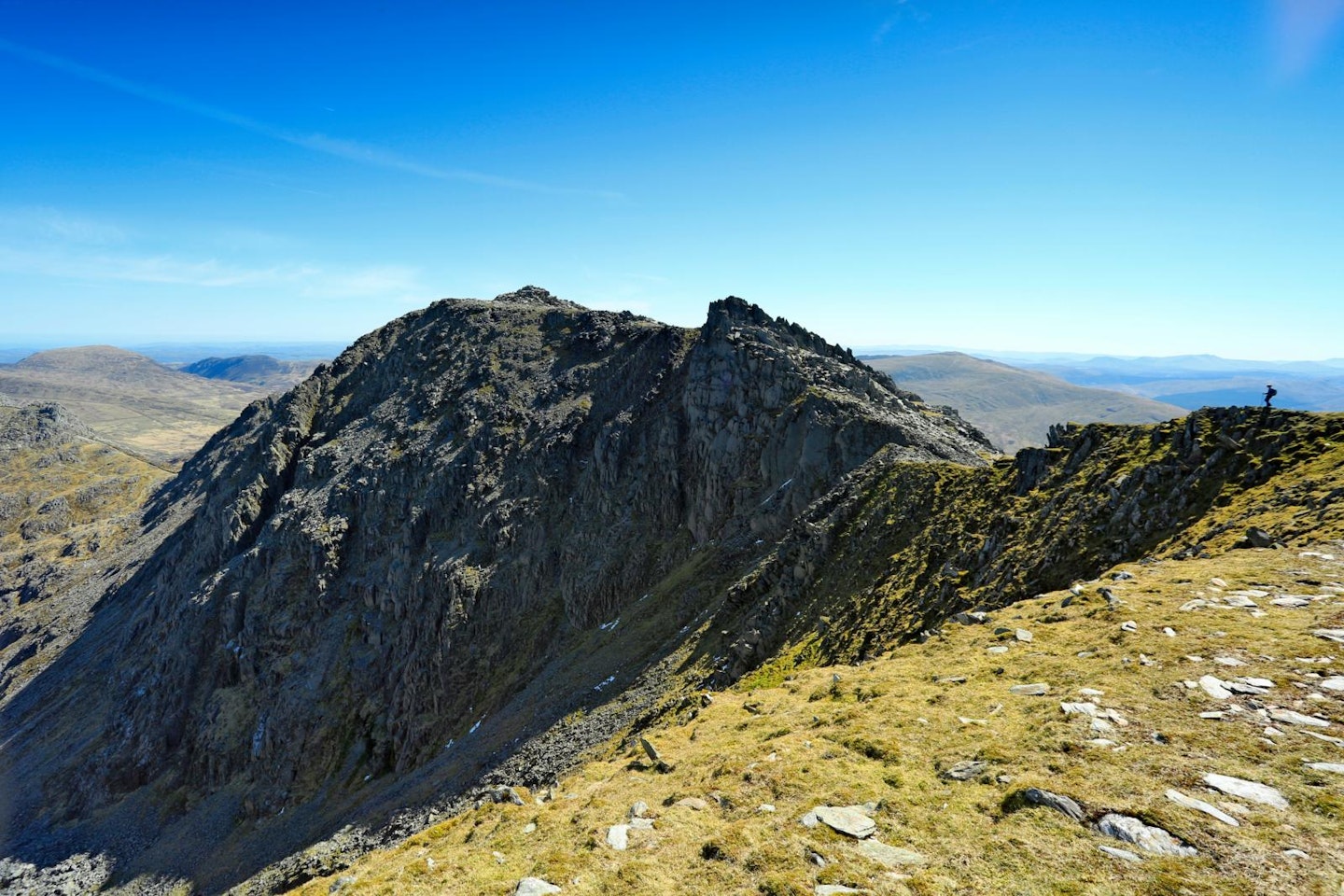 Glyder Fach
Height: 994m
Summit grid reference: SH657582
Navigation can be tricky on the Glyders in low visibility, so keep your map and compass handy before heading slightly north of east to Glyder Fach, via the wraithlike spikes of Castell y Gwynt.
Tryfan
Height: 917m
Summit grid reference: SH663593 (Grade 1 scramble)
The downclimb of Bristly Ridge can be avoided on the Miners' Track path into Cwm Tryfan, then up to Bwlch Tryfan. What can't be avoided, however, are the scrambling moves that lead to the summit of Tryfan. From here a descent of the mountain's north ridge isn't advised – instead descend by the western gully then drop into the Ogwen Valley.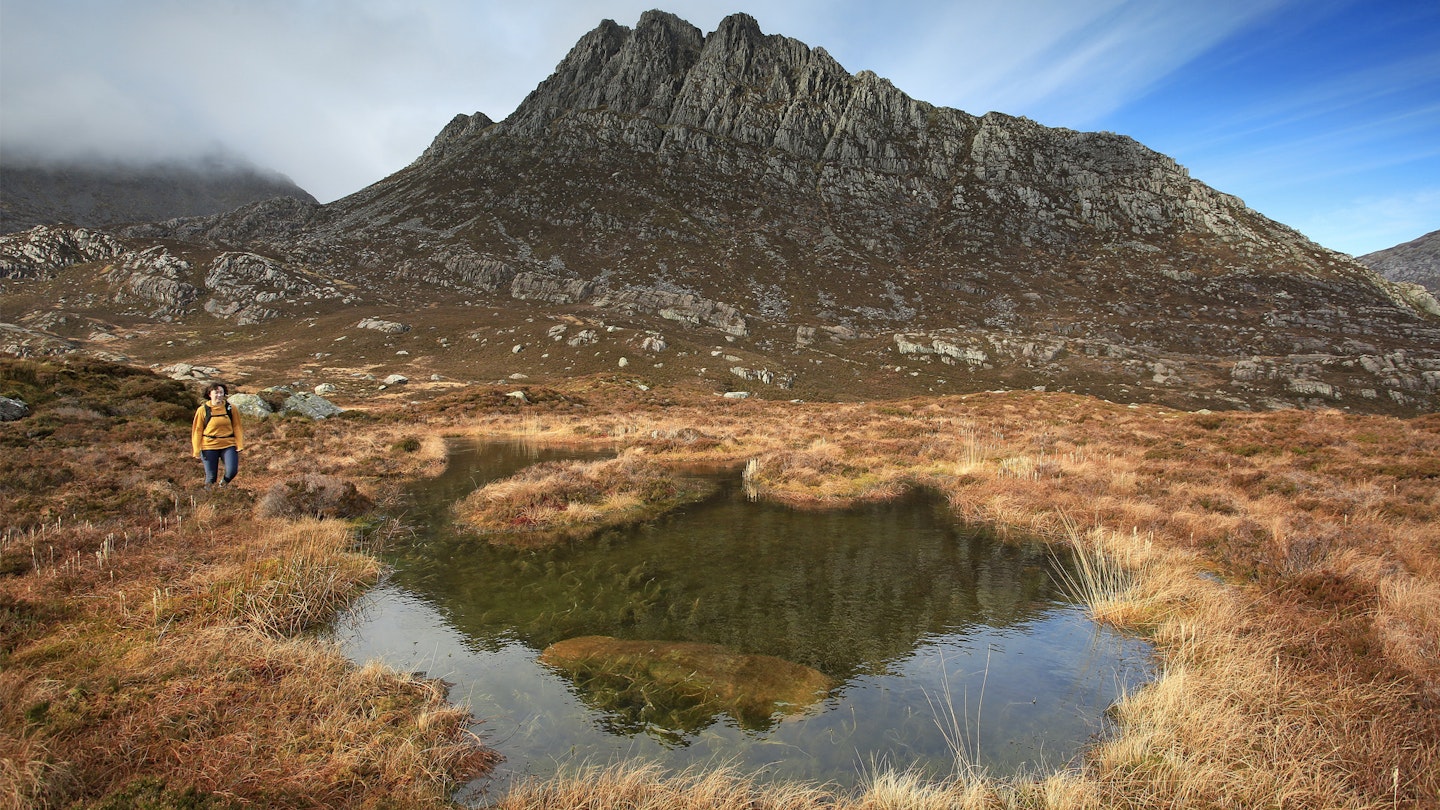 Pen yr Ole Wen
Height: 978m
Summit grid reference: SH655619
This is the last major climb of the route, but it's a big one. After dropping to less than 300m above sea-level by Llyn Ogwen, you're now faced with a 1.5km pull straight up a very steep gradient to Pen yr Ole Wen's 978m summit.
Carnedd Dafydd
Height: 1044m
Summit grid reference: SH662630
Little more than 1km from the top of Pen yr Ole Wen, via a gradually ascending footpath that bends north-east around the head of Cwm Lloer, you'll reach the 1044m peak of Carnedd Daffyd. You're now officially in the largest continuous area of high ground south of Scotland.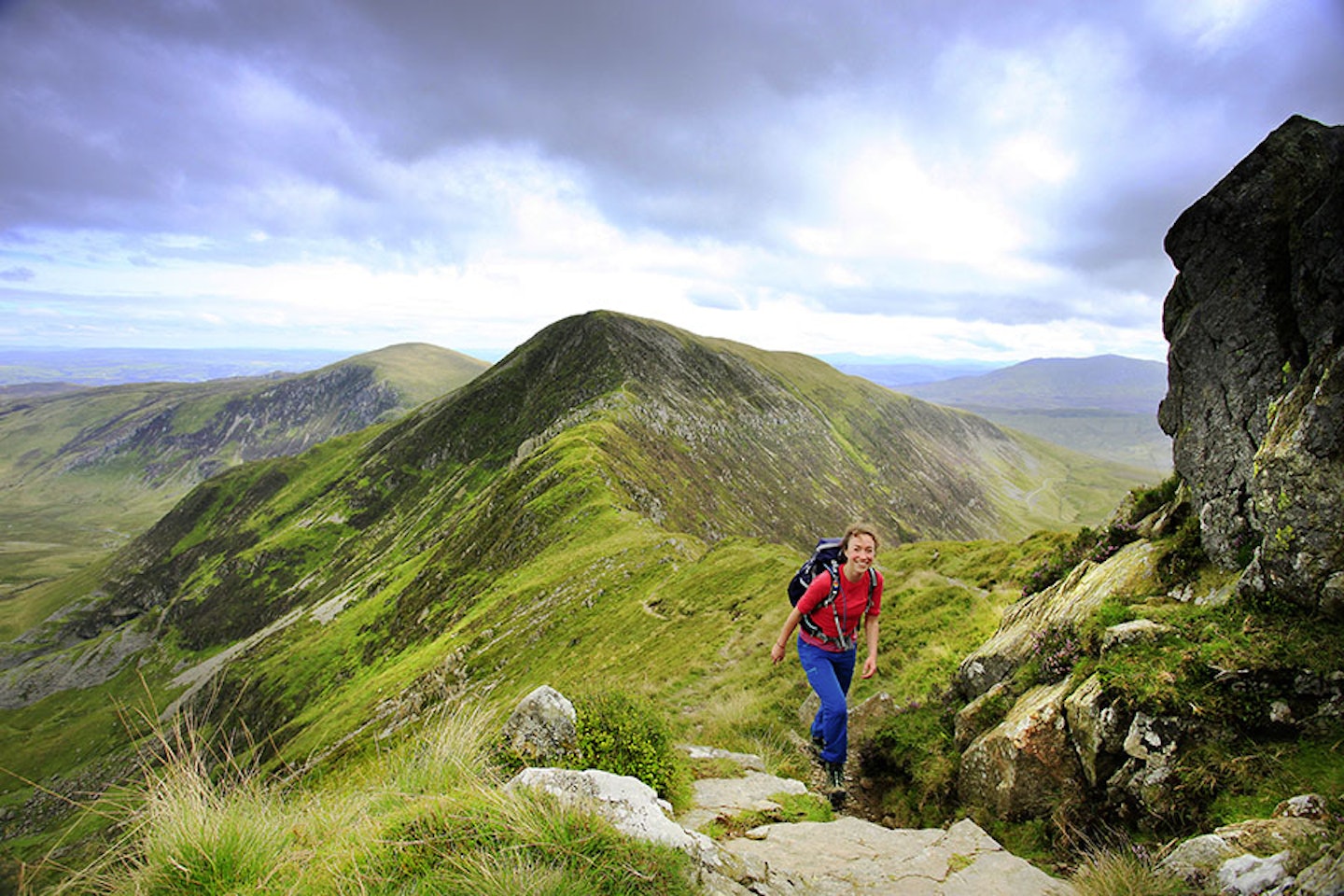 Carnedd Llewelyn
Height: 1064m
Summit grid reference: SH683643
The route now follows the ridge of Cefn Ysgolion Duon, above the cliffs known as the Black Ladders, to Carnedd Llewelyn – the highest point in the Carneddau. This is the last peak above 1000m, but it isn't all downhill just yet. You'll drop initially towards Yr Elen, but the route still has plenty of undulation left.
Yr Elen
Height: 962m
Summit grid reference: SH673650
At this late stage, Yr Elen is a peak that will test your levels of motivation. It's only a short dog-leg deviation from the main route – around 1km north-west of Carnedd Llewelyn – but it will feel a lot longer. There are three bumps on the grassy summit and the highest is hard to decipher, so tag one and move on.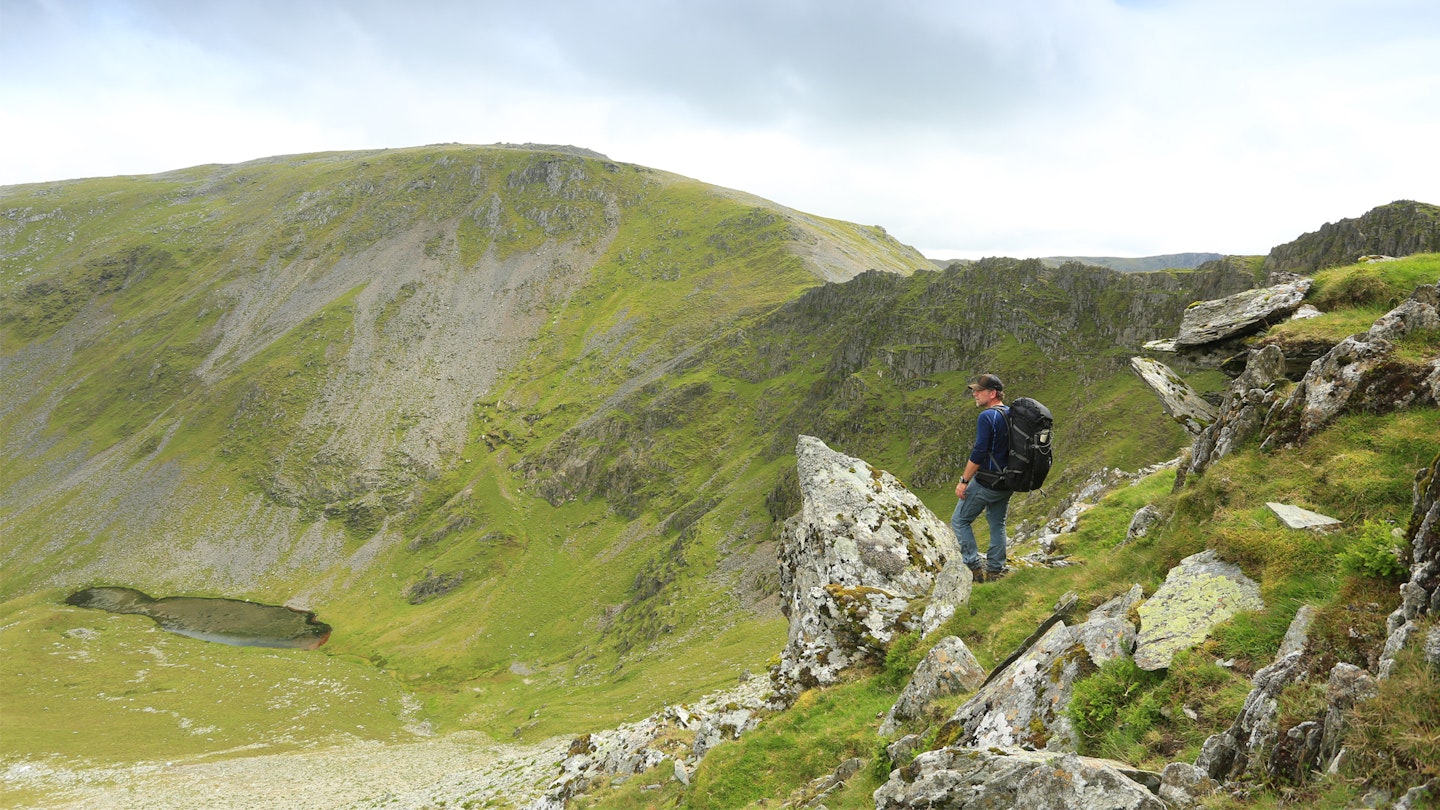 Foel Grach
Height: 976m
Summit grid reference: SH688658
There's no need to return to the top of Carnedd Llewelyn – you can swing just north of it around the head of Cwm Caseg then follow the wide ridge to Foel Grach. The stone shelter near the summit is a great place to fuel up before the final two peaks.
Carnedd Gwenllian
Height: 926m
Summit grid reference: SH686669
Formerly known as Carnedd Uchaf, the 14th peak is often missed out by purists who dismiss it as unworthy of including – but it's on the way to Foel-fras, so if you've come this far there's no real sense in missing it out.
Foel-fras
Height: 942m
Summit grid reference: SH696681
This is the only peak in the Carneddau with a trig point, which adds to the sense of occasion as you stride to it from Carnedd Gwenllian. All that remains is a 2.5-mile trudge to the car park below Bwlch y Ddeufaen.
Advice from Trail magazine readers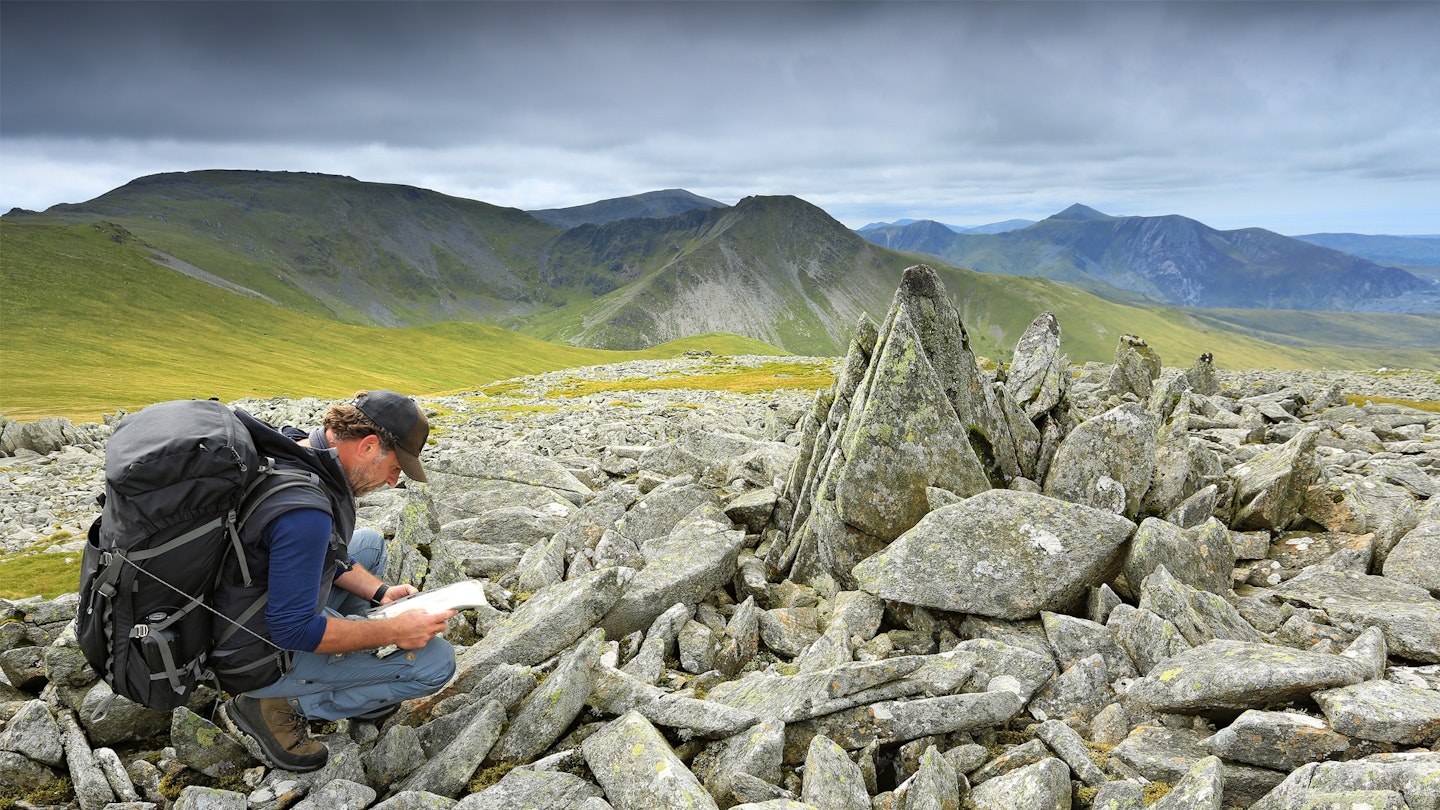 LFTO and Trail Magazine have been writing route guides for years, and sometimes we reach out to our audience for helpful and timely advice. They never fail us! Here are some top tips and alternative suggestions from our readers for tackling the Welsh 3000s:
Train properly
"I did it 41 years ago, when I was 24, and just did it without training. My quads took a week to get over it and I couldn't walk up the stairs (I had to sit down and shuffle up the stairs). So train and get those quads sorted. Looking back I'm glad I did it, but at the time I think it was the adrenaline that got me through it." Mark O'Rafferty
Break it into sections
"I did it over 3 days. Unless you want to feel rushed and not appreciate any of it, I would definitely recommend doing it in three sections. Unless you're super fit and these things come easily!" Andrea Whitehead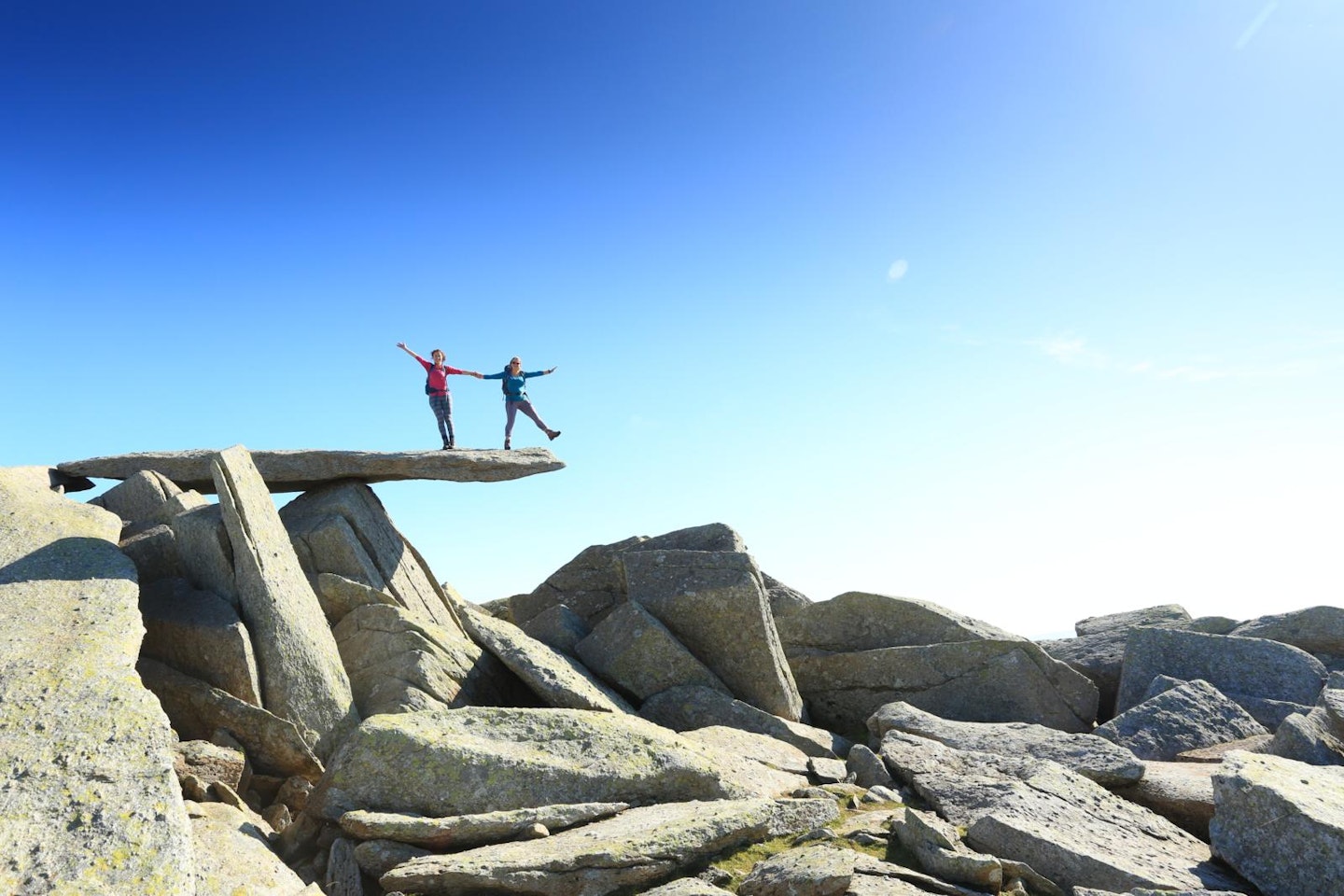 Pack a headtorch
"It is longer and harder than you think, even when done in good weather and backpacked over 2 days. Make sure you have a good headtorch for the last bit!" Steve Dunn
Use a support car
"I've done it and it was an incredible experience. Trained for six months with mountains every week. Took 13 hours, 11 minutes. By far the best mountain challenge I've done. If I could get myself back to that level of fitness I'd do it again.
My advice would be to train and know the route very well. The more your body is used to it, the easier it will be. Depending on direction, have a support car in Ogwen. Being able to change clothes and get a lighter pack was a godsend." Dani Brackenridge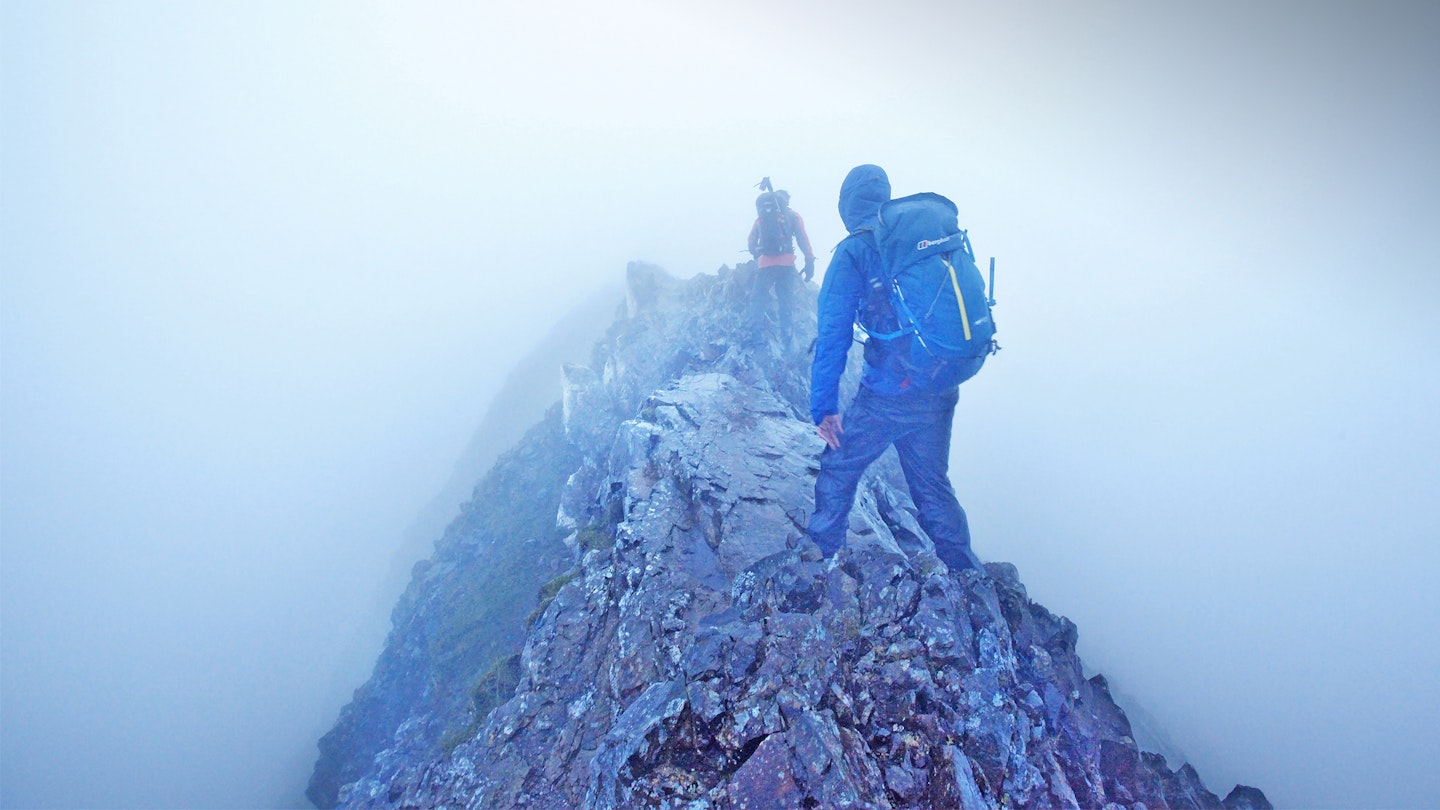 Wait for the weather
"It's a great day out, some of the best mountains Britain has to offer. But it pays to do your research and have some flexibility with dates to help avoid any particularly bad weather." Thomas Pountney
Get half-price digital OS Maps. Trail and Country Walking magazine members get 50% off an annual subscription to OS Maps for 12 months. Find out more here.