England's highest mountain may be the lowest of the National Three Peaks, but it's certainly no walkover. And come the shorter, colder, snow-covered days of winter, an ascent of Scafell Pike reveals its unique mountain DNA.
It's often incorrectly assumed that there are no peaks in England that can rival those in Wales or Scotland. But while it's true that many of the Celtic nations' mountains outsize and outperform their English counterparts, the belief that Scafell Pike is the weakest of the National Three Peaks – somehow inferior and less challenging than Snowdon or Ben Nevis – belongs in the realms of fantasy.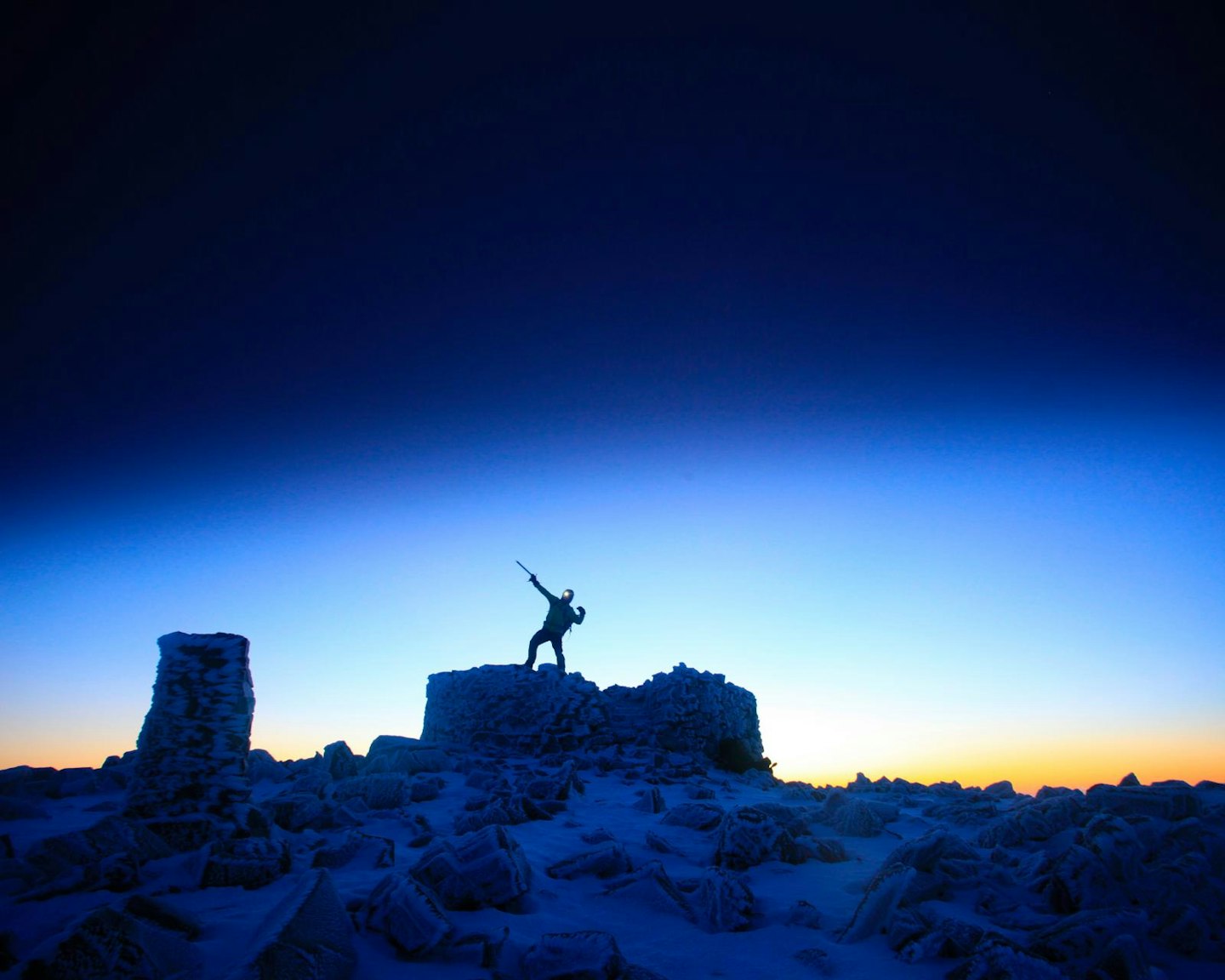 How hard is climbing Scafell Pike in winter?
The truth is that an ascent of Scafell Pike is every bit as hard-won as the summit of either Snowdon or Ben Nevis. It usually requires more metres of ascent than the Welsh peak and can be just as navigationally intricate as the UK's highest summit above Fort William.
And in the depths of winter, when even the bucolic landscape of the Lake District can be transformed into a harsh upland environment, there really can be no suggestion that Scafell Pike is anything other than a true mountain.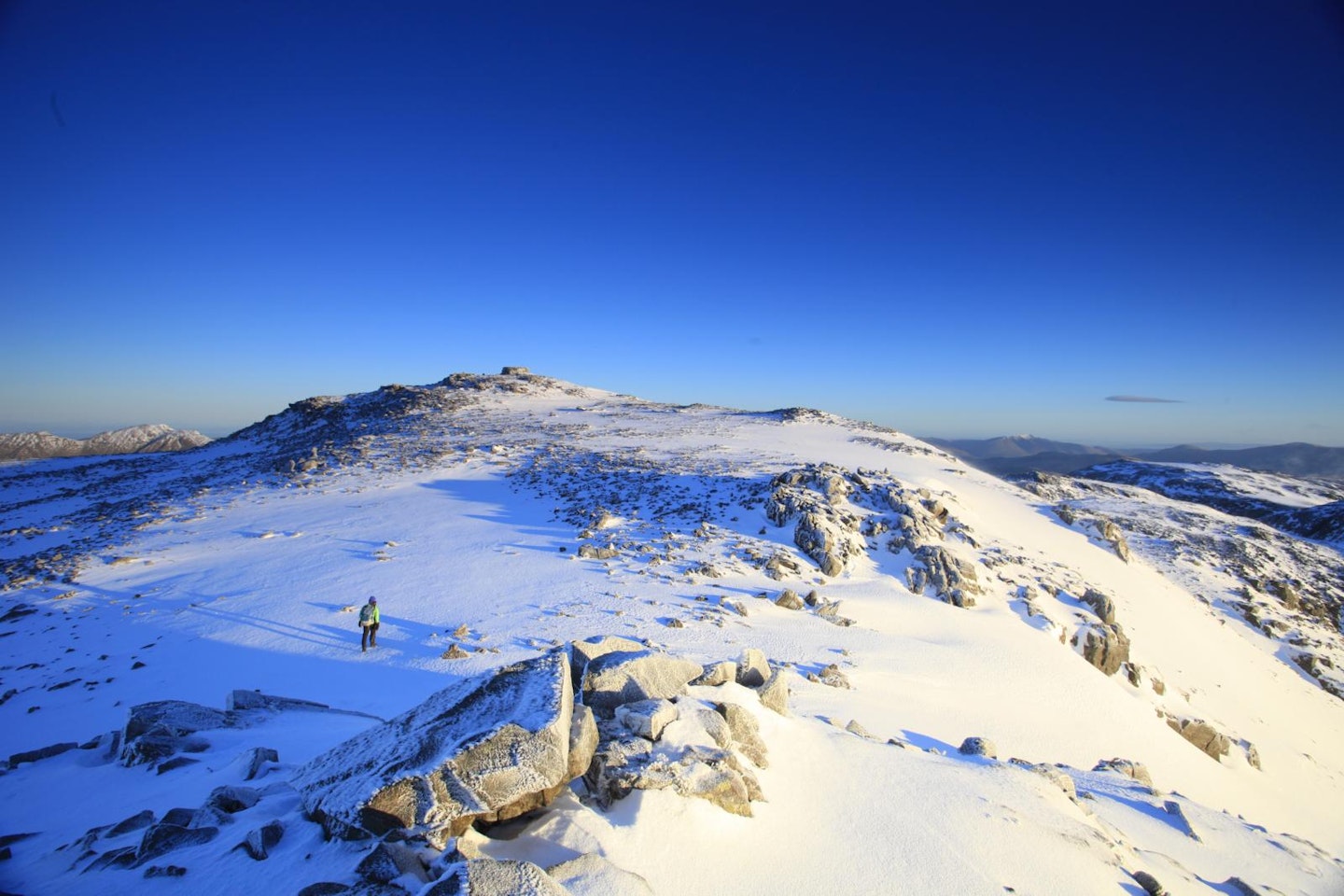 Can you do the Three Peaks in winter?
The simple answer to that question is yes, but the more complicated explanation is that all three mountains require different gear and a different skill set outside the summer season. It isn't uncommon to find ice and deep snow on the upper reaches of Ben Nevis right the way through the winter, as well as huge cornices (overhanging snow ledges which dangle over cliffs) that are all too easy to walk on to by mistake.
Scafell Pike and Snowdon don't come with guaranteed snow once the clocks go back, but they are big serious mountains so don't be surprised to discover them in full-on Alpine conditions if you do visit. You'll also be faced with short daylight and, unless you're remarkably lucky, extremely cold temperatures the higher you climb. So good preparation is vital because climbing any peak in winter elevates the challenge.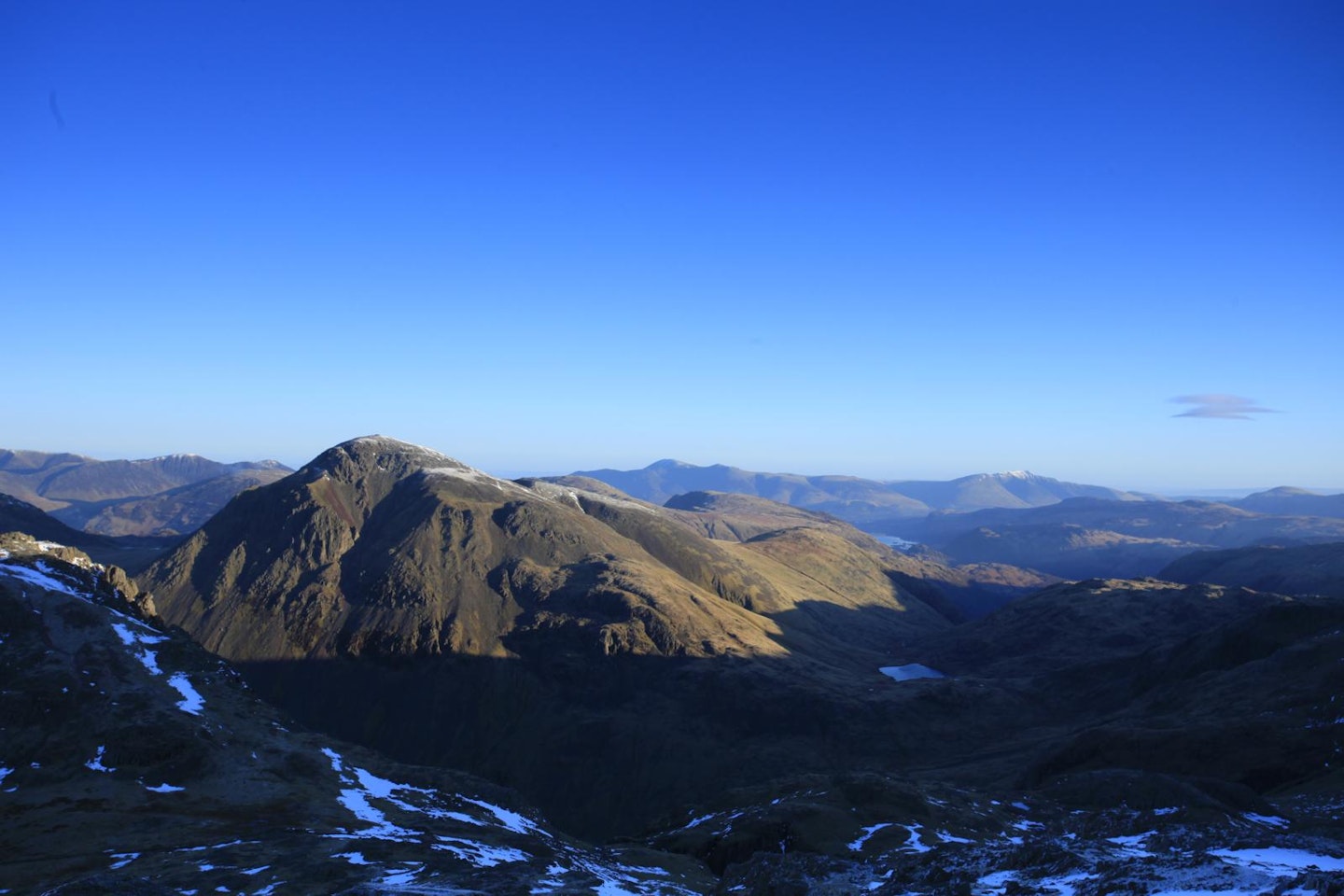 You need to be a little more considered in your choice of route, a little more prepared in the gear you carry, and a little more attentive to the potential dangers that winter in the mountains can bring.
In an ideal world, you'll have completed a winter skills course prior to heading into the winter mountains on your own. But if you have the skills and experience, tackling each of the National Three Peaks in winter is an achievement to be proud of, so let's start with the often underrated but rarely disappointing Scafell Pike.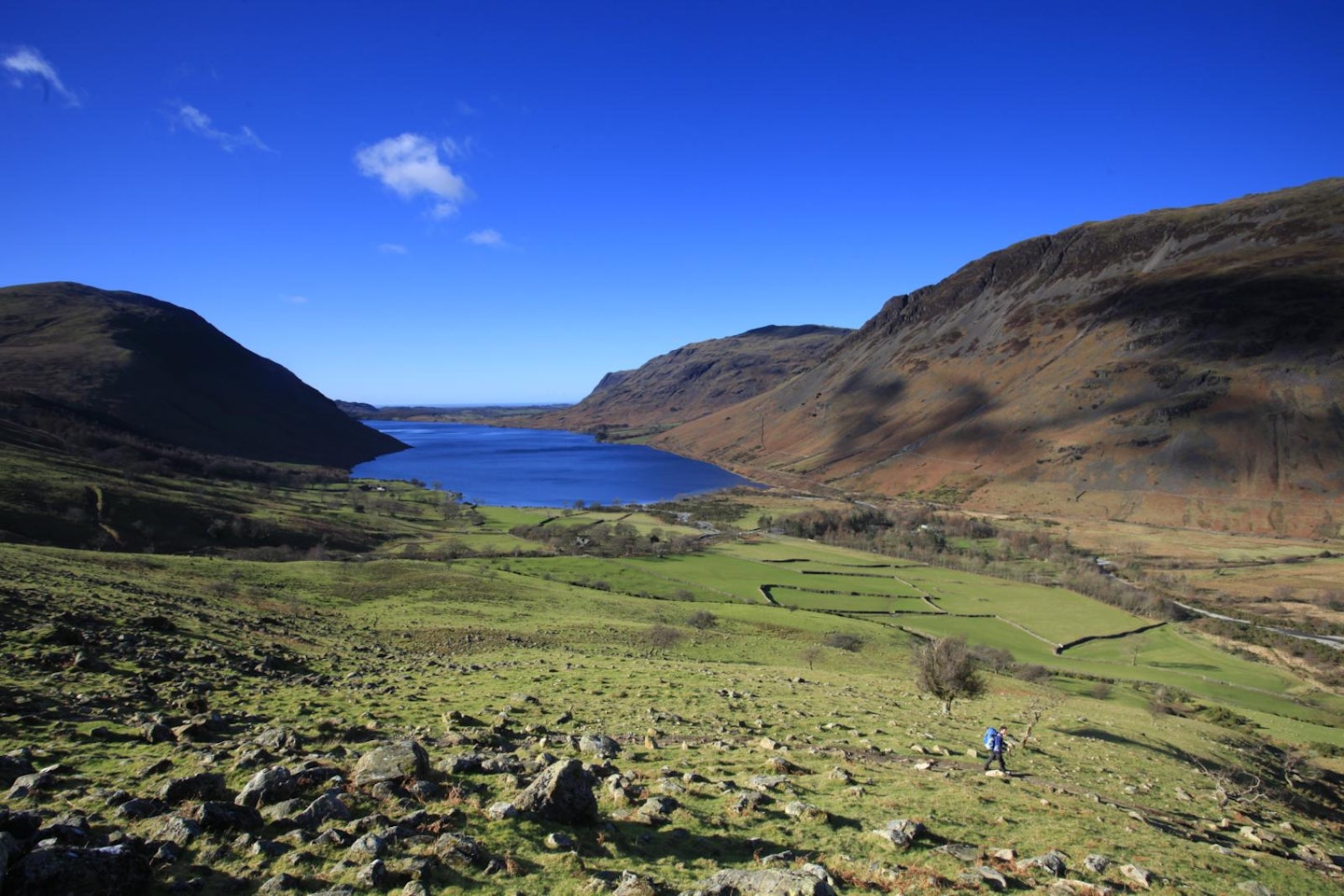 Scafell Pike – best winter route
CLICK HERE for a digital route guide in OS Maps
From the car park next to the National Trust campsite at the eastern end of Wast Water, head along the track on the north bank of Lingmell Gill. At a fork, head left, then turn right to begin the long climb up Lingmell's western spur.
This may feel like a bit of a slog, but it has 2 advantages. Firstly, it avoids the potential for an early boot-wetting in the fording of Lingmell Gill (which in winter may be very full), and secondly it provides great views of the Scafell massif's rugged northern crags.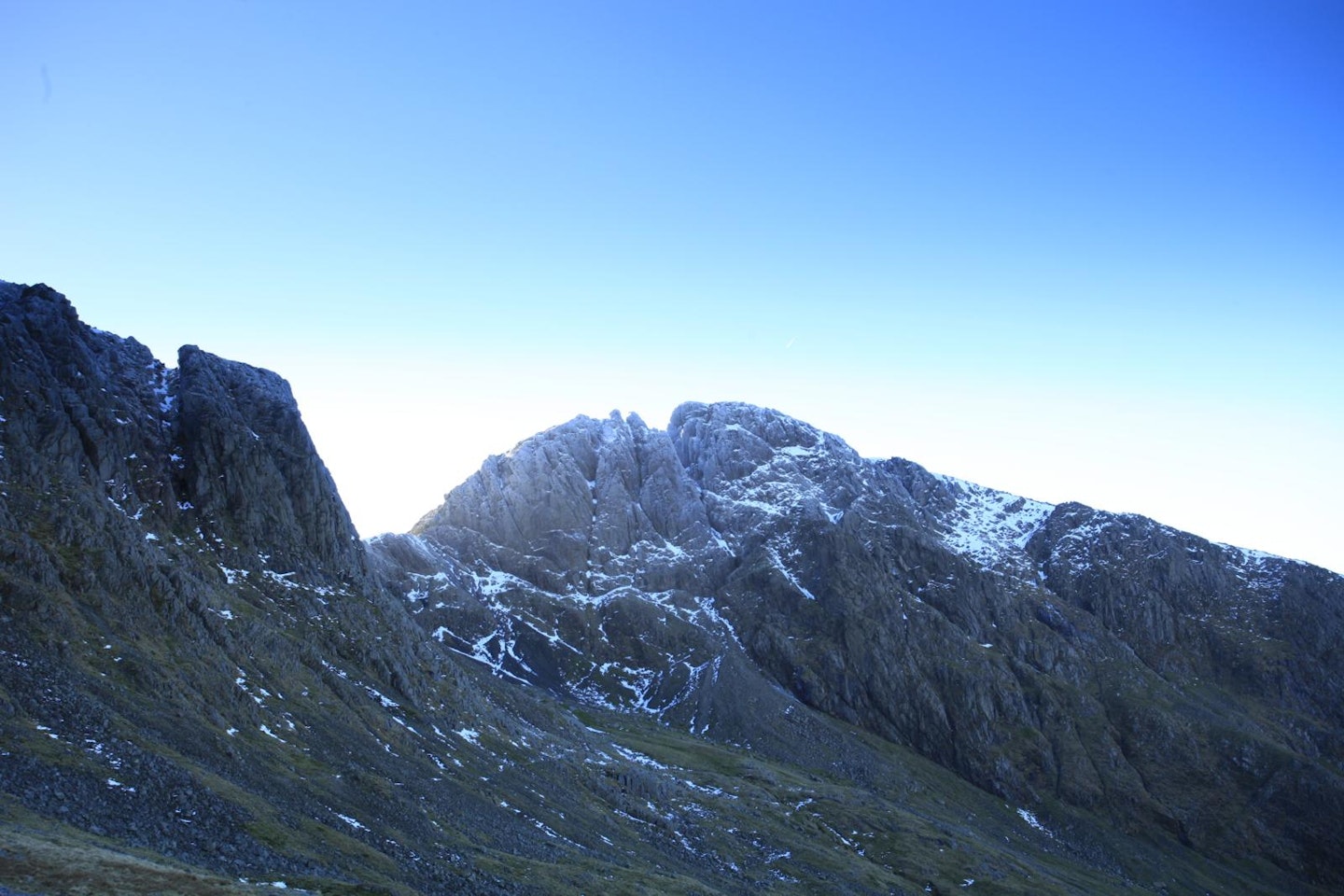 After passing Goat Crags (which will appear as a frustrating false summit on the ascent) on their northern side, head east to the summit of Lingmell. Be aware that the crags beyond the summit drop steeply into Piers Gill steep and may be obscured by snow, so give them a wide berth. Leave the summit in a southerly direction, erring marginally west of south and being aware of the steep ground to the east) and descend towards Lingmell Col to reach an old stone wall.
From the col, continue south, ascending slightly, to join the main path that climbs Scafell Pike from Hollow Stones, running west to east. This path gets enough traffic that it should be obvious, but bear in mind that under extremely heavy snow conditions – particularly fresh snow that hasn't seen much foot traffic – it may be obscured.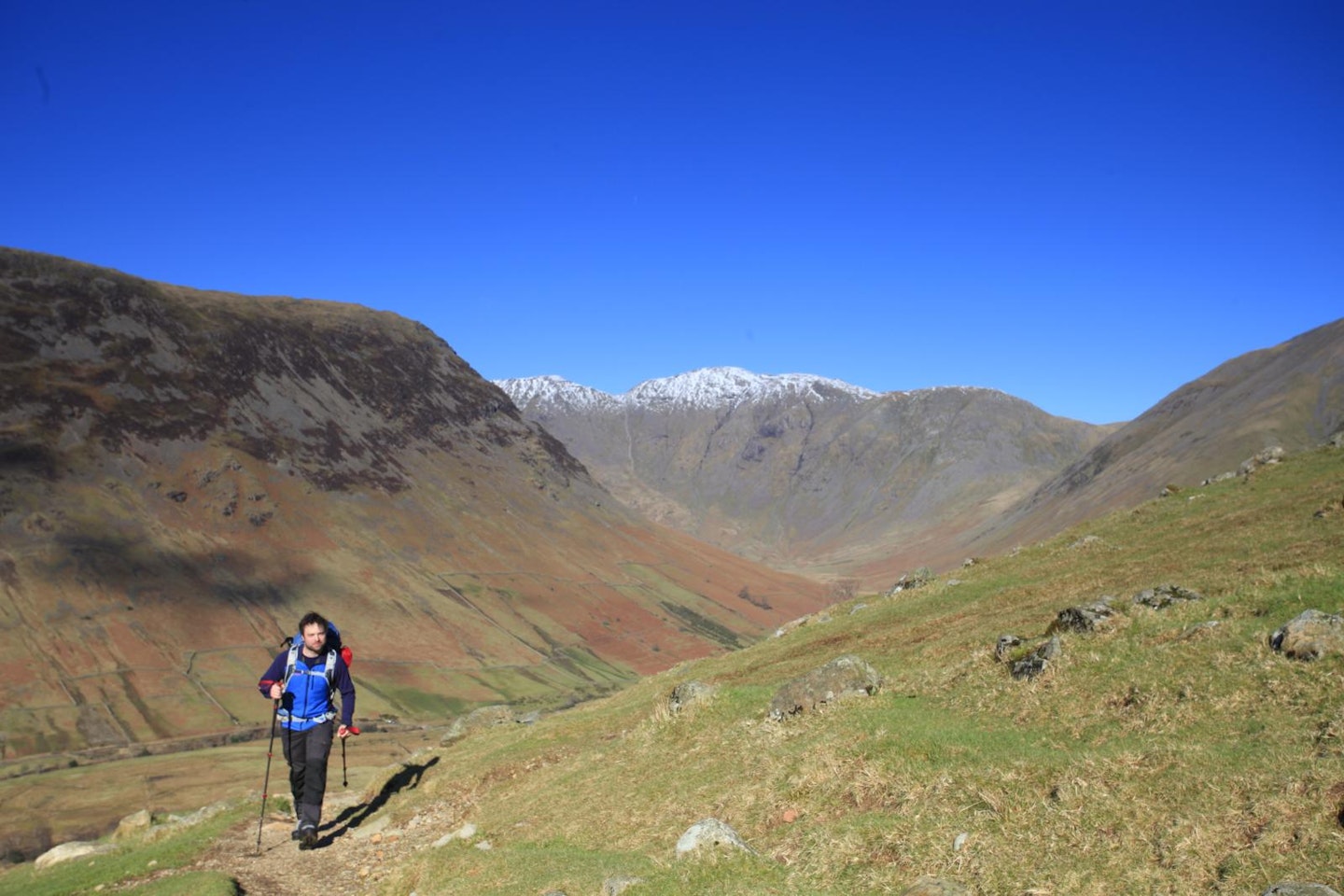 You're not on this path for long before it swings south and begins the final ascent through rocky outcrops. It kinks slightly right then left, before settling on a south-east trajectory as the ground begins to level out on Scafell Pike's rocky summit plateau.
Unless the clag is in (in which case navigation must be careful) the large memorial cairn that crowns the summit of England's highest summit should be easy to spot from some distance away. Once the summit has been slapped with a gloved hand, it's worth taking a short break (you can shelter from any wind on the leeward side of the summit cairn or in one of the many low shelters) before considering your descent.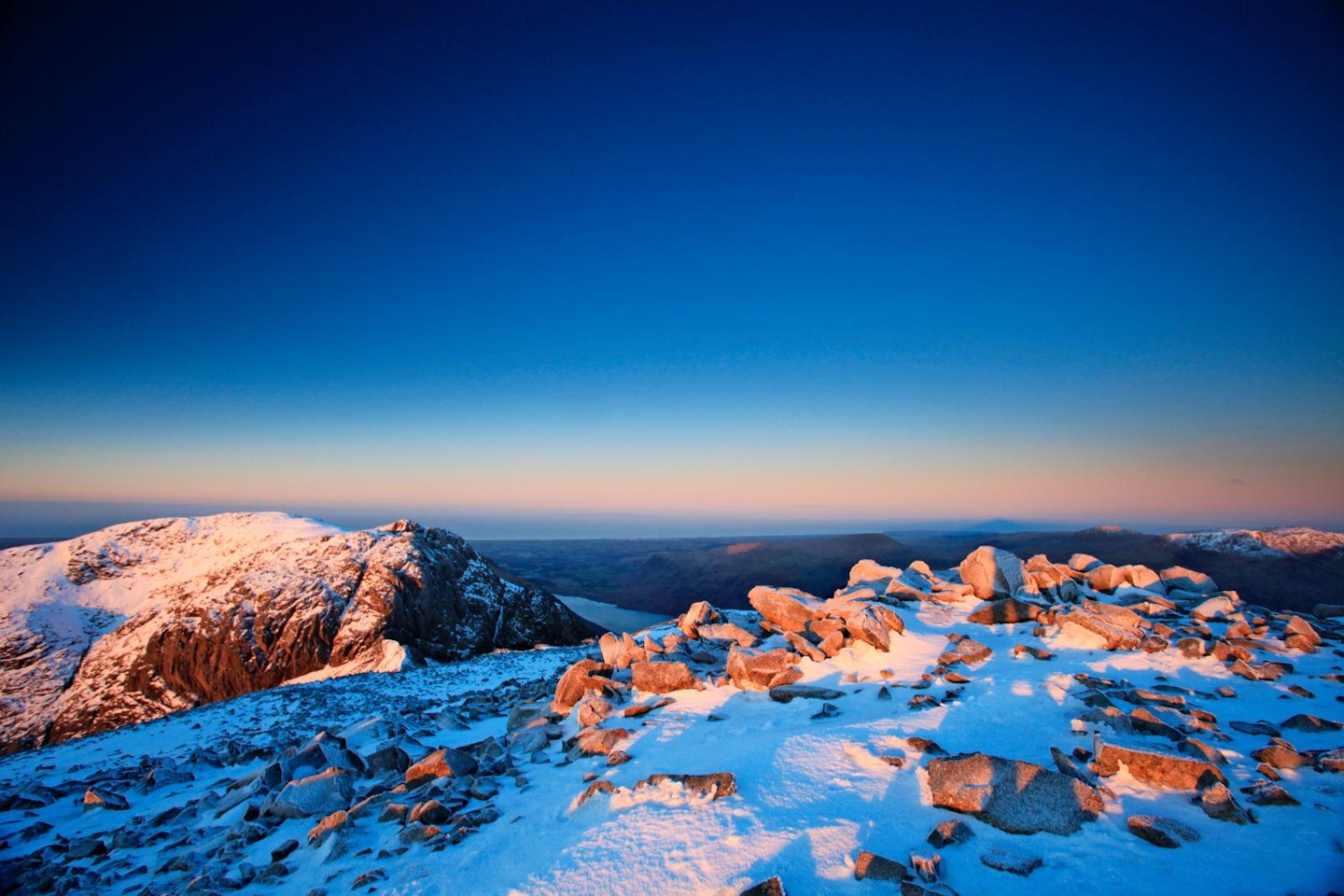 Perhaps the most straightforward descent is to retrace your steps back towards Lingmell Coll, following the main path as it swings left and west to descend into Hollow Stones. Alternatively, if you're feeling a little more adventurous and conditions are favourable, you can leave the summit cairn in a south-westerly direction to descend towards Mickeldore, the sagging ridge that is suspended like a washing line between Scafell and Scafell Pike.
However, while this latter route takes you through some impressively rugged crag scenery, when banked out with snow and ice the descent from Mickledore to Hollow Stones can be difficult and extremely slippery. If in any doubt, the Lingmell Col descent is the best choice.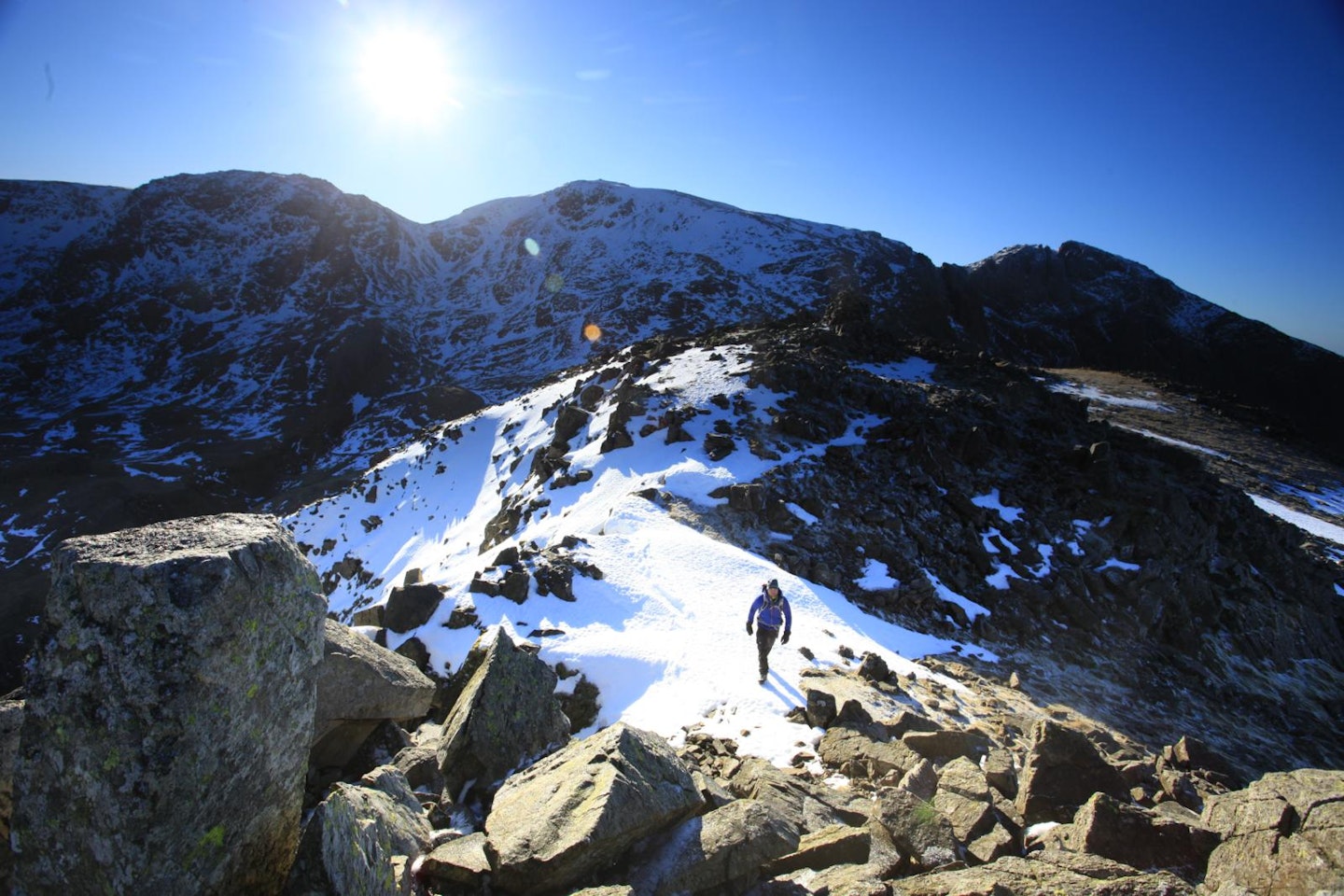 From Hollow Stones follow the path (or, if it's hidden, the route the path takes) down Brown Tongue towards Lingmell Gill. As you near it you'll be funnelled between two streams: the main Lingmell Gill from the right and a tributary stream from the left. Lingmell Gill needs to be forded at this point to reach the path on the north bank which leads easily back to the car park.
It's not far (about 1.5km) so a slightly damp sock is not a huge problem at this point in the day. However, if the gill is dangerously in spate, it may be safer to cross the minor stream on your left and make your way down along the southern bank of Lingmell Gill (there's no marked path here), crossing a few smaller tributary streams and a couple of walls before reaching a bridge that will allow you to cross the gill and return to the car park.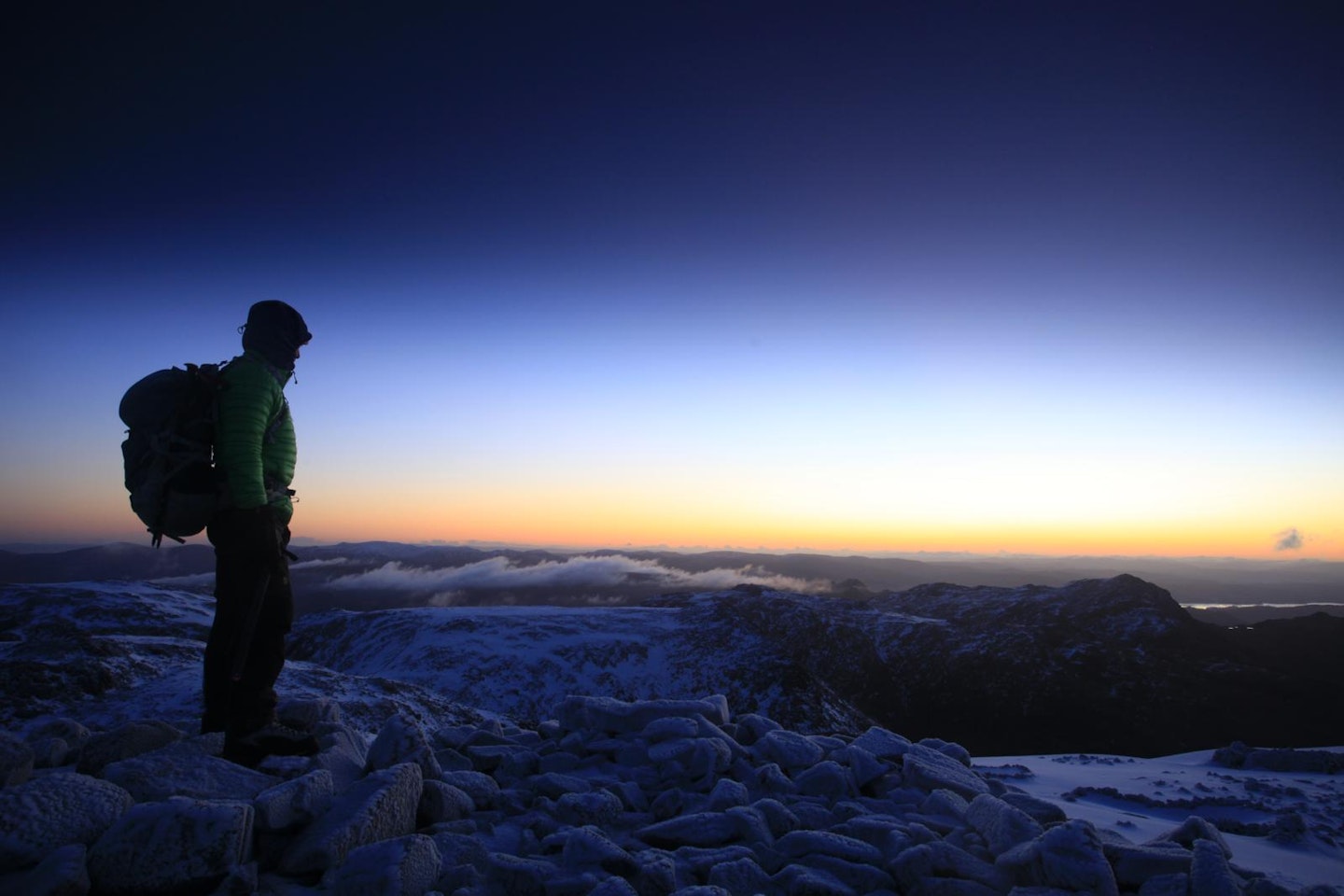 Climbing Scafell Pike in winter – top tips
Always check the weather and avalanche forecasts and amend your plans accordingly.

Be aware of the shorter daylight hours and carry at least one torch.

Ensure you let someone know where you're going and when you'll return.

Never be afraid to turn back if conditions aren't right.

Only attempt a winter route if you have an ice axe, crampons, and the skills to use them.

Consider hiring a Winter Mountain Leader if you're unsure of your own capabilities.
Useful winter hillwalking links
The British Mountaineering Council: Essential winter know-how
Mountaineering Scotland: ThinkWINTER - safety and skills
Mountain Weather Information Service: mwis.org.uk
Scottish Avalanche Information Service: sais.gov.uk