Truth be told, we hadn't heard of Föhn either until the company got in touch. As it turns out, Föhn is a range of outdoor kit and clothing from Wiggle. You know, the online retailer of cycling equipment. Except, that description is well out of date. These days Wiggle has its fingers in all manner of outdoor pies, including running, swimming, and – most relevant to us – hiking. So that's Wiggle, but what's the deal with Föhn?
Launched as an 'own-brand' line from Wiggle and currently available exclusively from its website, Föhn covers hiking clothing, a few rucksacks and water sports gear. The range looks good. Polartec features quite heavily in the fabric offerings, and most of the products utilise recycled or repurposed materials. From a hiking/outdoor perspective, there are t-shirts, fleeces, legwear, hats, gloves and more, but this jacket particularly caught our eye, and not just for the colour.
The Föhn Repurpose Polartec Waterproof Jacket appears to be a solid mountain hard shell. The use of Polartec NeoShell alone would suggest this, but the spec sheet backs it up. It's not all great news though, as the jacket is only available in a limited range of sizes and there are no women's specific models. This may change and grow with the brand, there are already plans to sell Föhn through other retailers.
So let's take a closer look at the Föhn Repurpose Polartec jacket to see if it offers enough to be your next waterproof shell…
Five things you need to know about Föhn Repurpose Polartec Waterproof Jacket
Repurposed Polartex NeoShell
NeoShell is, according to Polartec anyway, "the world's most breathable waterproof fabric technology". That's quite a claim, but our own experience of NeoShell goes some way to backing that up. It's soft and comfortable, feeling more like a soft shell, and does indeed offer excellent breathability along with a hydrostatic head rating of 10,000mm. The Föhn jacket uses re-purposed fabric to limit environmental waste, adding eco credentials.
Chunky zip-pulls
Zippers can be a nightmare when wearing gloves, and the easily grabbable pulls on the Föhn jacket make this one less hassle to worry about.
Plenty of storage
There are four pockets – two waist pockets (clear of a rucksack hipbelt) and two chest pockets. They all have YKK AquaGuard zips, but they're mesh-lined so they can be used for ventilation, meaning that they aren't waterproof if left open or used to stow damp gloves.
Protective hood
Although the peak is not wired and only lightly stiffened, the combination of the cinch cords on the back of the hood and either side of the main zip pull the hood in brilliantly to provide a tailored, protective hood.
Active fit
The combination of the stretchy fabric and the cut which is close enough to feel active but leaves room for layers underneath, means the Föhn jacket is an ideal fit for movement-intensive activities like scrambling.
Specs and serious stuff
Trail verdict
The hard shell market is a crowded one, but the Föhn Repurpose Polartec Waterproof Jacket has the performance to compete.
For a limited time only, Trail members can claim 20% off the entire Fohn clothing range. Just head to the rewards section of the Trail app to view the offer and claim your discount code. T&C's apply, offer ends 30 September 2022.
More gear from hiking brands that started somewhere else
Thule AllTrail 45L
Roof racks to rucksacks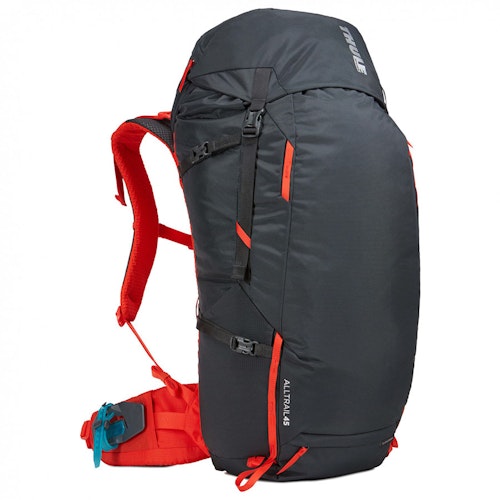 Swedish brand Thule may be known first and foremost for its car luggage accessories – roof racks, cycle carriers and that kind of thing – but it has also made a name for itself in the world of backpacks with a superb collection of rucksacks that gives no indication as to their automotive origins.
Adidas Terrex Techrock Flooce Wind Hooded Jacket
3 lines on a shirt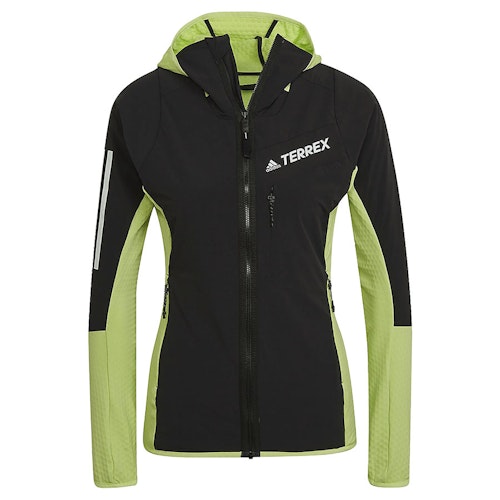 More commonly associated with football, 1980s' rap groups, and risqué acronyms, when giant of sports Adidas turned its attention to outdoor gear, the chances are the products would do well. It might have taken a while for some traditionalists to regard Adidas as a serious contender, but with its outdoor-focused Terrex products impressing reviewers and purchasers alike, it has earned its place. Women's version here.
Salomon Quest 4 Gore-Tex Boots
From a land of ice and snow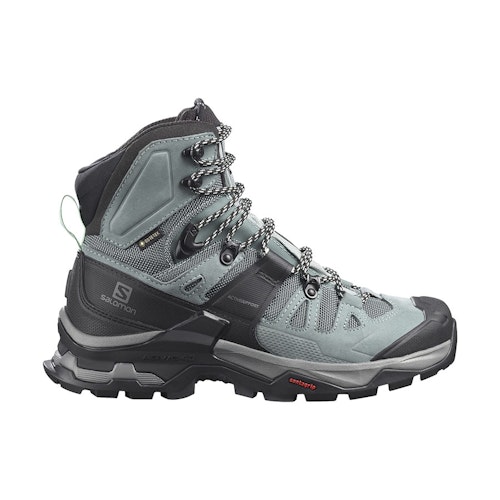 Skiing. That's where Salomon started. And that's all it did for quite a while too. From its beginnings in 1947, it wasn't until 1992 that it branched out from skis and ski boots to make hiking footwear. And judging by the number of Salomons you see on hikers' feet in the hills, it's a good job it did. Men's version here.
Don't forget to subscribe to the Live For The Outdoors newsletter to get expert advice and outdoor inspiration delivered to your inbox!
For the latest reviews - including extra photos and kit that won't appear online - pick up a copy of the current issue of Trail magazine!