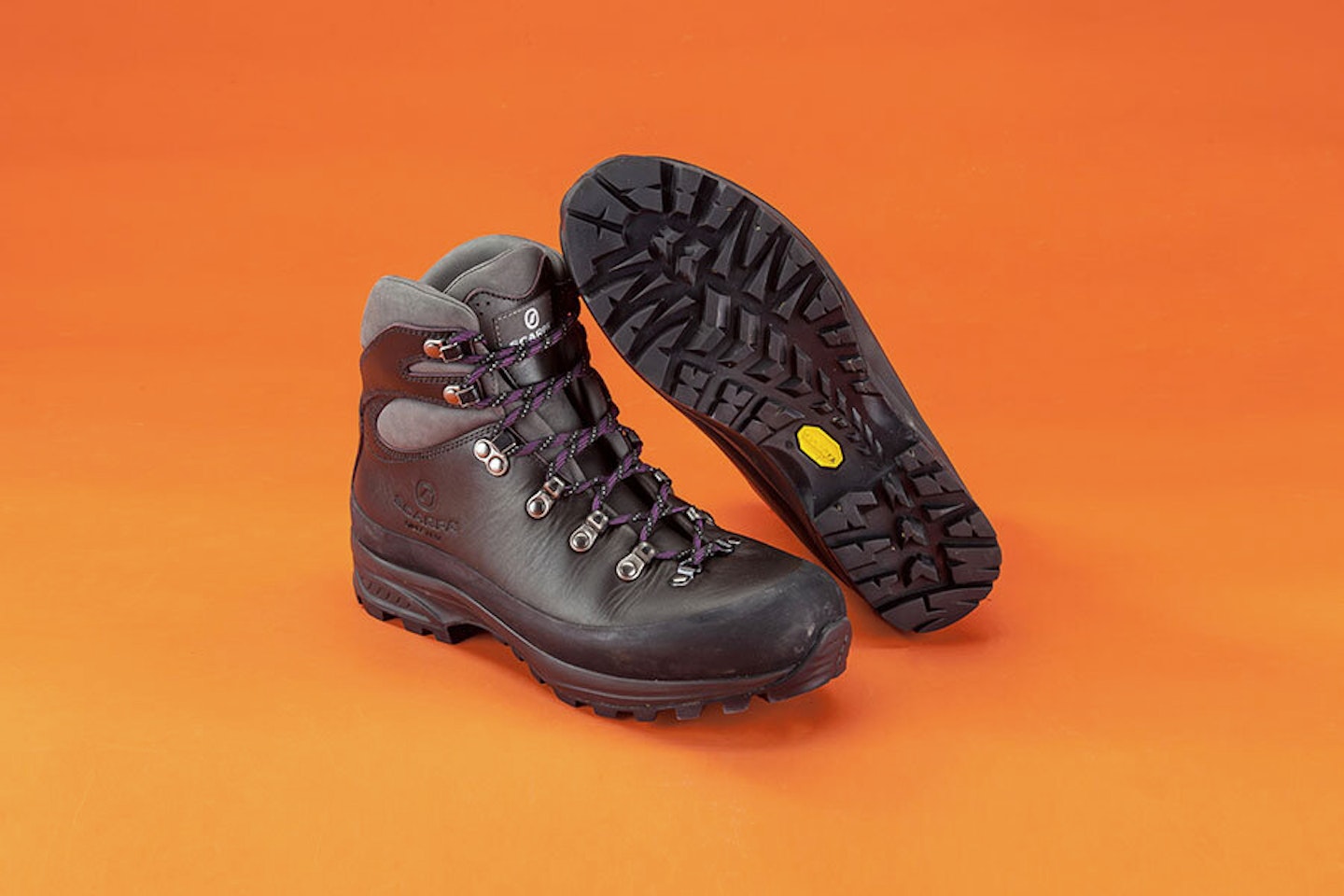 ALL-TIME CLASSIC GOES FEMALE-FRIENDLY
DOES THE LONG-AWAITED WOMEN'S SCARPA SL ACTIVE BOOT LIVE UP TO EXPECTATIONS?
There are five main criteria that determine whether a boot is any good. Does it perform on the type of terrain you want to cover? Does it fit? Is it comfy to walk in? Is it good value for money? How long will it last? The ninth men's version of the SL Active won 'Best in Test' in the most recent Trail test of 3-season boots, scoring highly in all aspects, and only losing points on cost and because there was no women's version. Finally, the latter has been rectified.
Female-specific shape and fit is the key noticeable difference to the men's version. Designed primarily as a year-round walking boot, the SL Active will fit a crampon for winter use, and is also waterproof and breathable for warmer weather. Where the SL excels though, is on rocky routes, where you really appreciate stiffness and precision. Perhaps most crucially, the quality and durability of this boot means that not only will it serve your mountain needs all year round and on all types of terrain, it's also likely to last as long as any other boot on the market.
5 THINGS YOU NEED TO KNOW
Fully waterproof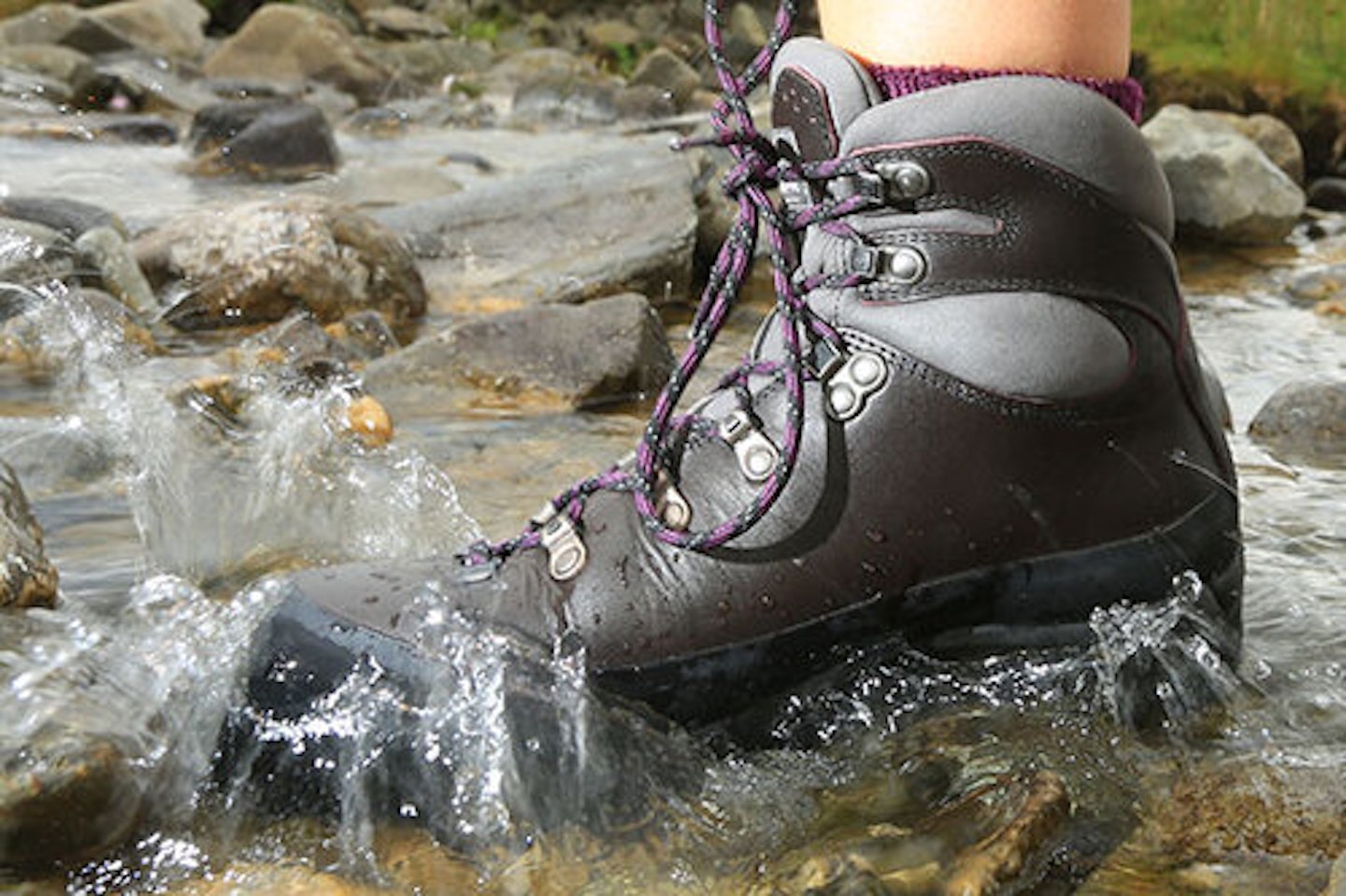 There's no waterproof lining, instead high-quality, breathable, silicone-impregnated leather with minimal stitching that performs well in even the wettest conditions. Keep treating the leather, and these should stay waterproof for a long time.
Great grip on rock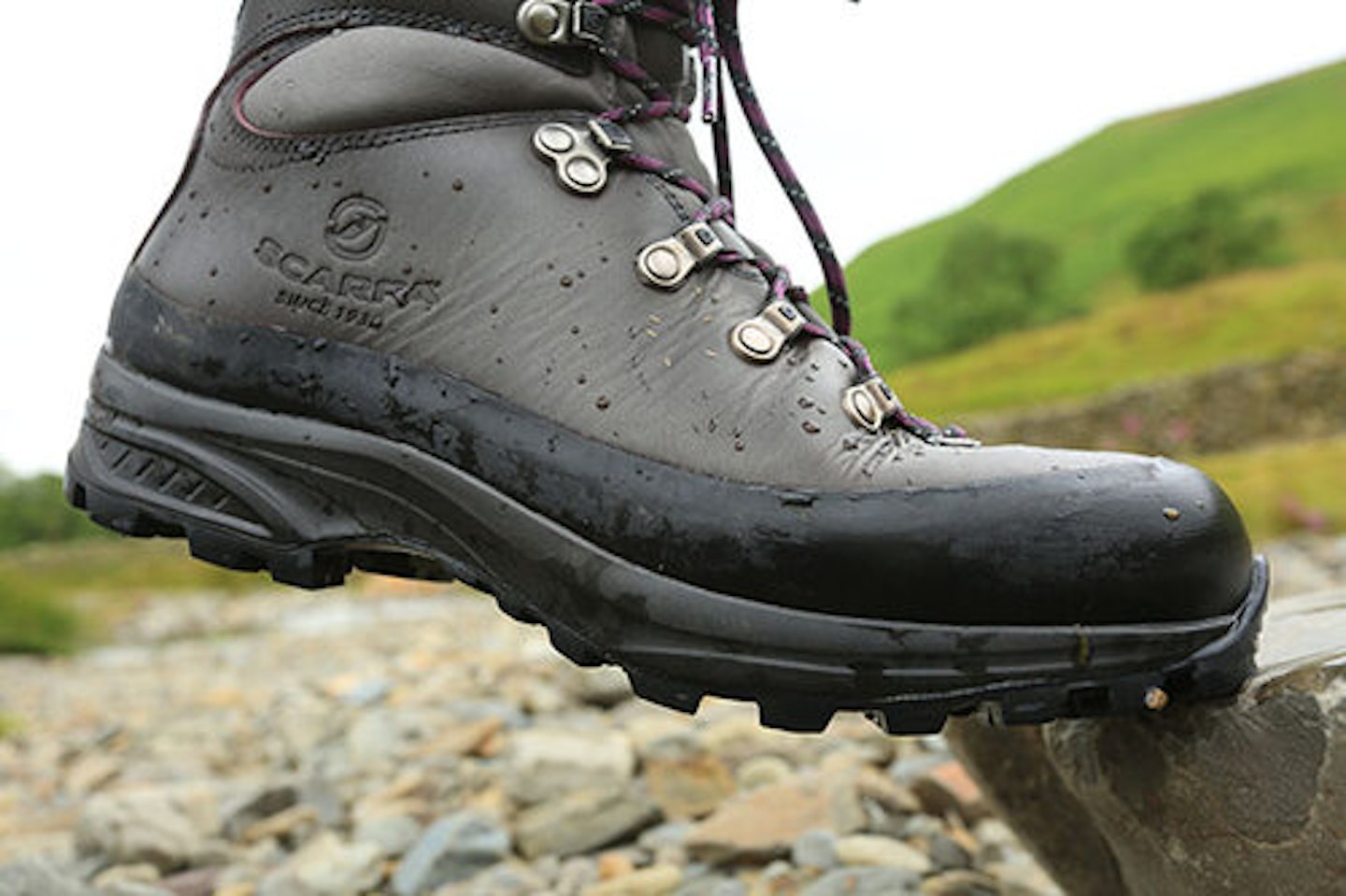 The Vibram sole is stiff and precise, which is great for scrambling on technical rock routes. However, the lack of a rolling action, sole flex or ultra-cushioning means they can feel slightly clumpy on more regular terrain.
Precise fit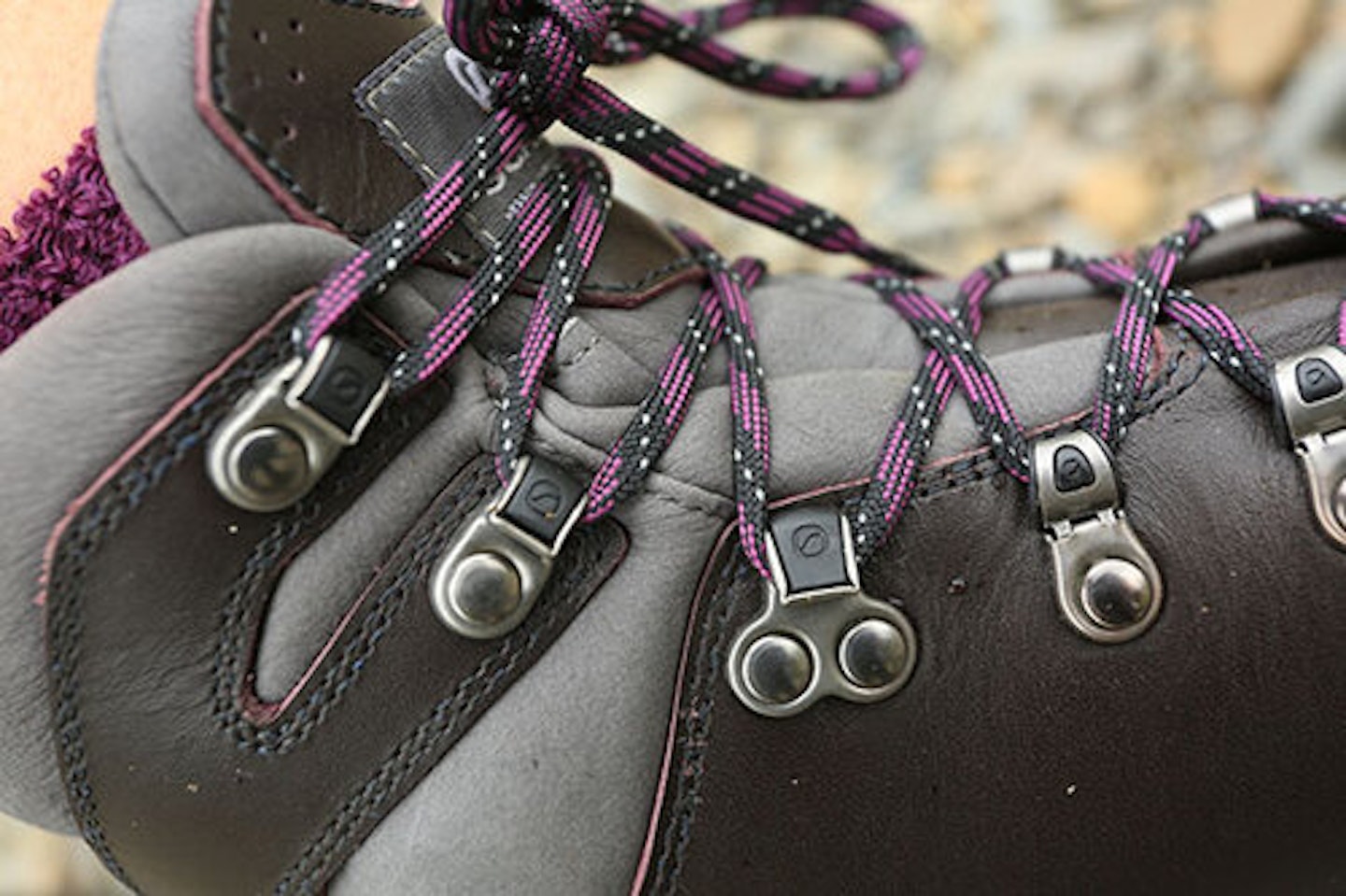 The lacing mechanism is smooth and quick, extending towards the toe for great adjustment. The fit is quite narrow though, so it's best to have them professionally fitted. The cut-out area around the Achilles prevents digging in, especially downhill.
Comfy and sturdy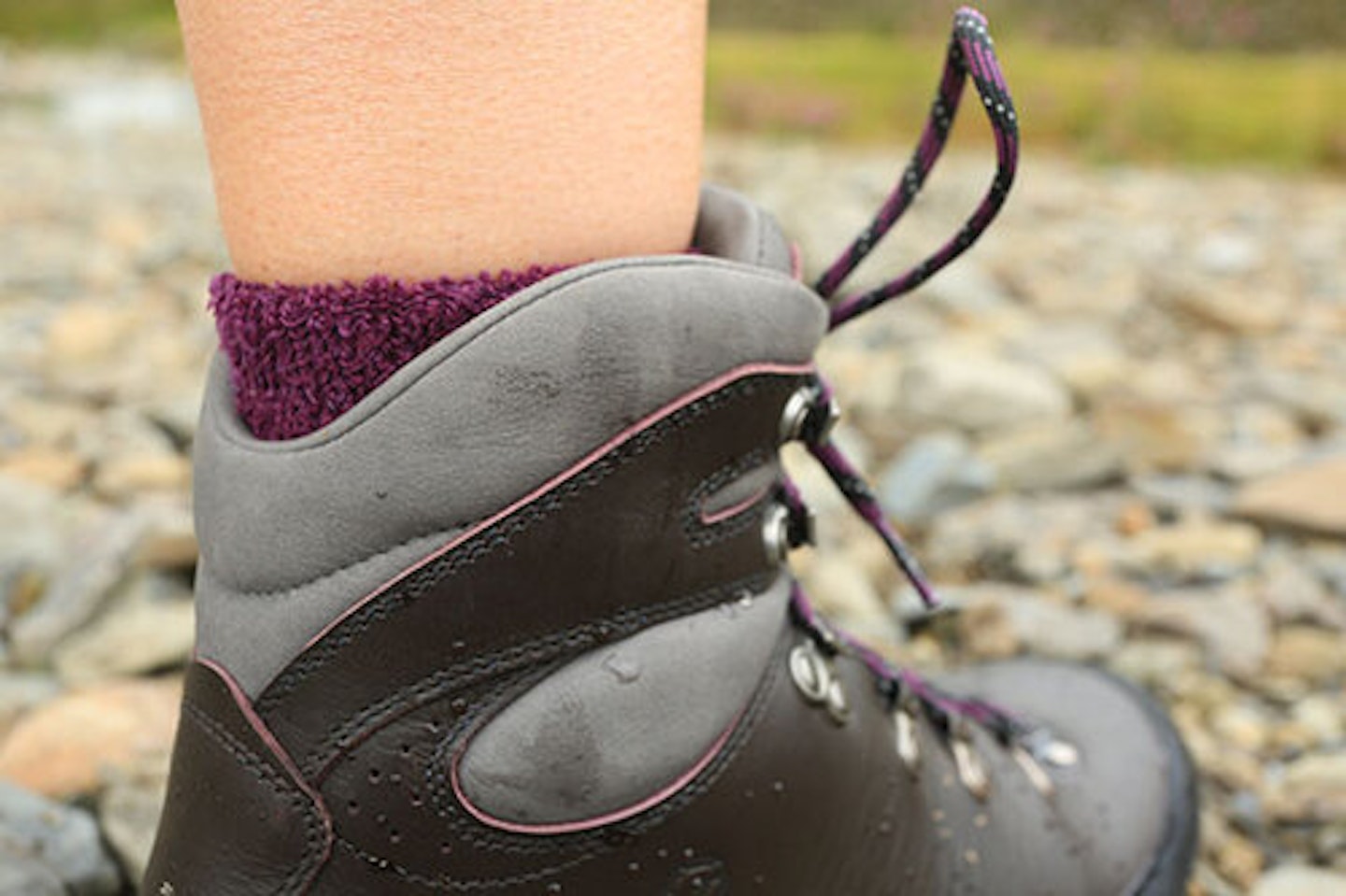 The combination of quality sole, fit and lacing delivers great support, and this boot feels especially sturdy when walking with a heavy pack. Soft nubuck leather and memory foam cushioning increases ankle flex and comfort.
Durable
This is a boot that's made to last. The price is high, and they aren't the lightest, but in exchange you get quality, durability and performance. If you do manage to wear the sole out, it can be resoled.
TRAIL VERDICT
The SL Active is sure to join the men's version as a classic for women looking for an all-round mountain boot that can scramble and take a crampon. With care, they will take years of abuse in the mountains.
Serious stuff:
Price £260
Weight 1452g (size 6½ pair)
Sole Vibram Biometric Trek
Upper Sherpa HS12 leather (silicone waterproofed)
Winter rating B1 crampon compatible