Timberland is a big name in urban footwear. Find me a fashion-conscious urbanite that doesn't have a pair of tan Timberlands in their wardrobe. The brand owns the chunky metropolitan work boot look, but no one would seriously consider them as walking boots.
When we heard there was a new Timberland hiking shoe, we were interested but suspicious. It was bound to look great but unlikely to really perform where it counts, we thought. Urban fashion brands do this quite a lot and you know it's still form first, function second.
But Timberland does produce a range of outdoor footwear, so rather than write it off, we got the GreenStride Motion 6 Trainer in for testing.
Features and design
With its big, round, rubber bumper sole, the GreenStride Motion 6 Trainer immediately put us in mind of a tugboat. The Motion 6 doesn't have a stiff toe cap or rand, so perhaps the pouting outsole goes some way to remedy that.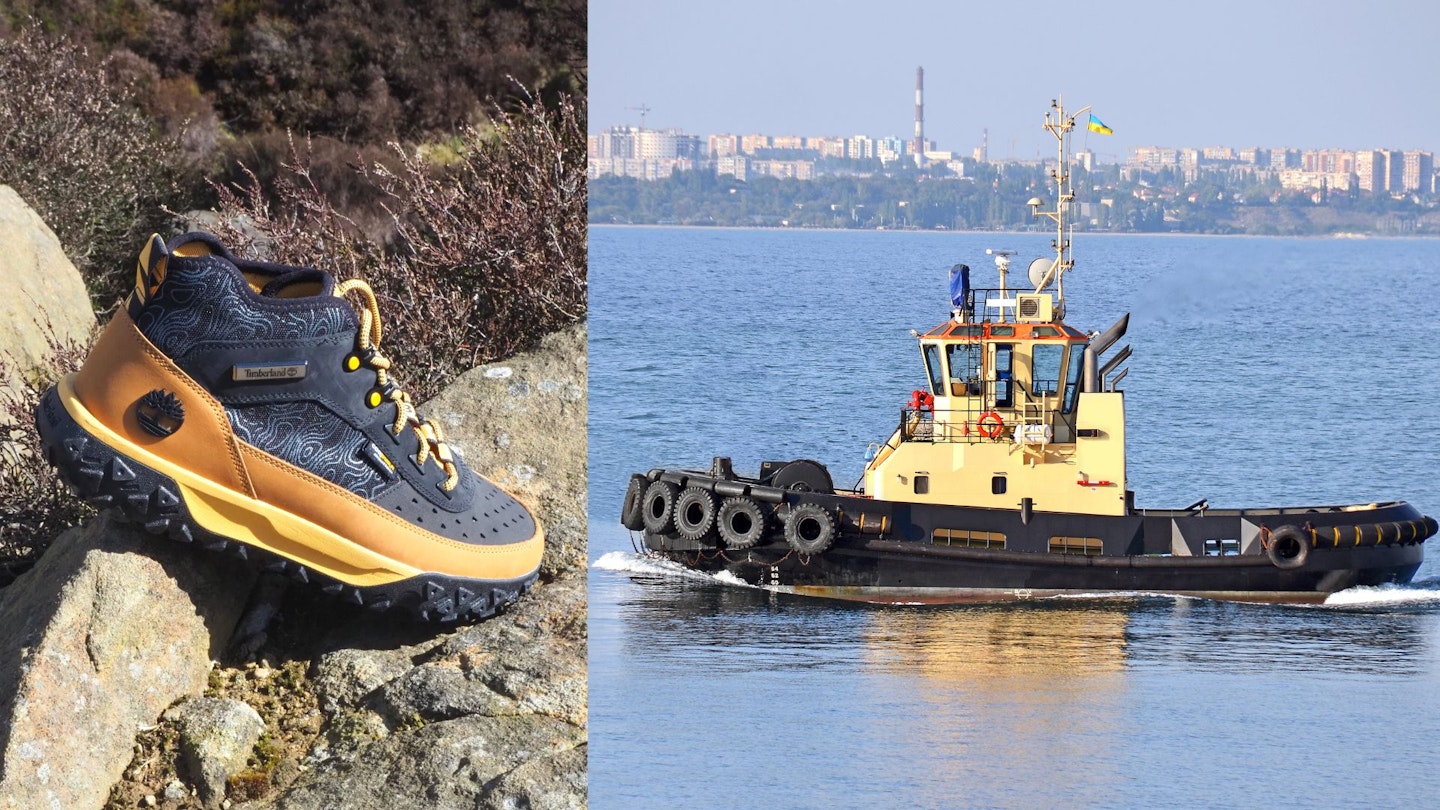 It's certainly more of a trainer shape than a bona fide hiking shoe. But it possesses some of the right ingredients. The upper is a blend of leather and synthetic (Cordura and ReBOTL) fabric, which appears to be very durable. Underfoot, the EVA midsole is quite spongy, and the lug pattern looks like it may perform alright.
There's a decent selection of bold and mute colour schemes and a waterproof chukka boot version. There is a low-cut women's version too. Timberland has also tried to make the Motion 6 more sustainable, which we'll cover shortly.
Performance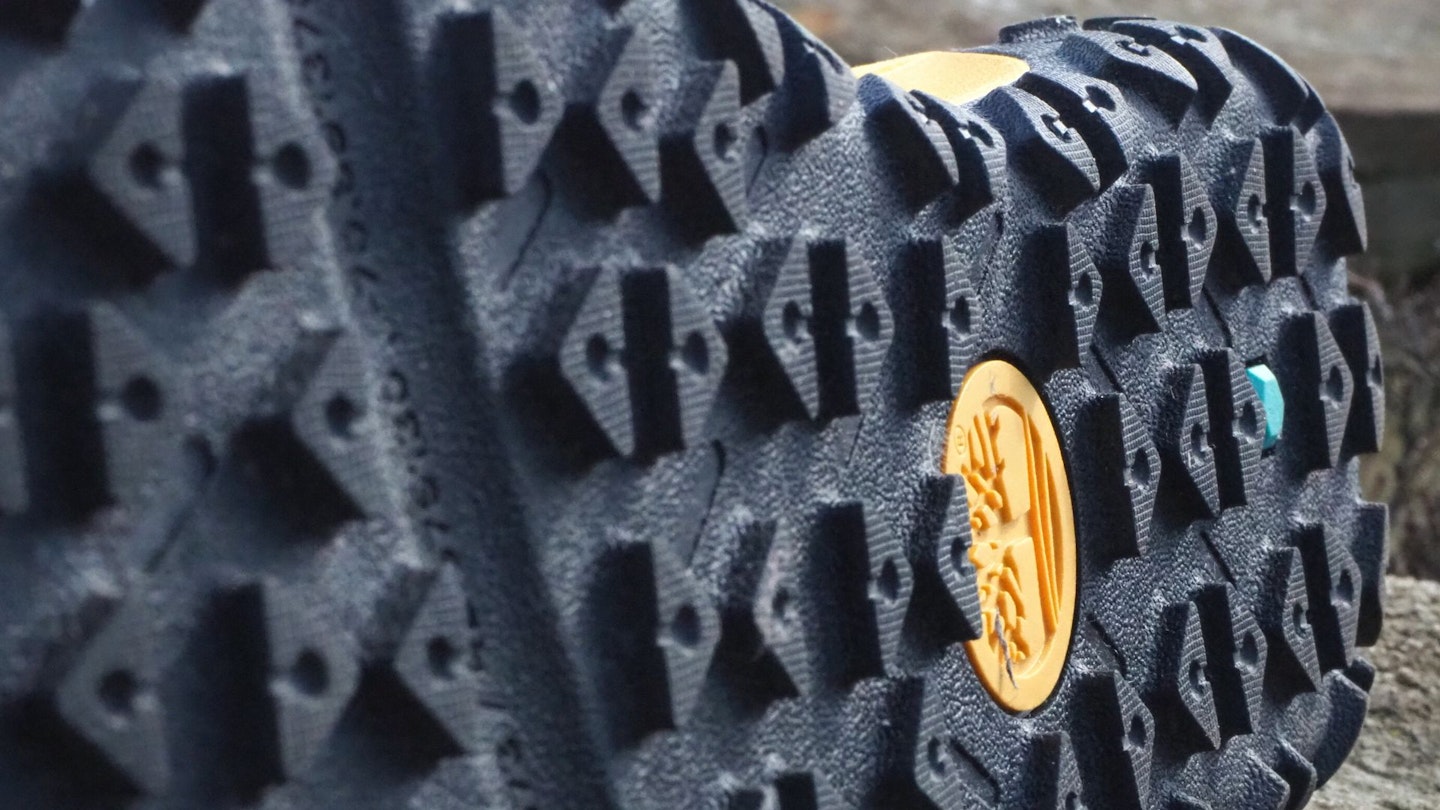 Being called a trainer isn't a particularly promising start. It suggests the Motion 6 is modified for trails rather than designed specifically for them.
Dry is definitely what the Motion 6 prefers. Track, rock, grass and gravel are fine in the dry. But choose other footwear for the wet. On muddy tracks, the Motion 6 Trainer grips like, well, a trainer.
Underfoot, there's lots of flex as you'd expect and plenty of cushioning. It's quite a comfortable shoe to wear for ambling along country lanes, well-beaten tracks, and the odd bit of rock-hopping.
The Motion 6 isn't waterproof (the Motion 6 Chukka is) but the upper is very breathable, which is a big plus point for comfort. The fit is wide and flat, typical for a trainer-style shoe. It doesn't do too much for support but it is comfortable. It's therefore best suited for leisurely walking.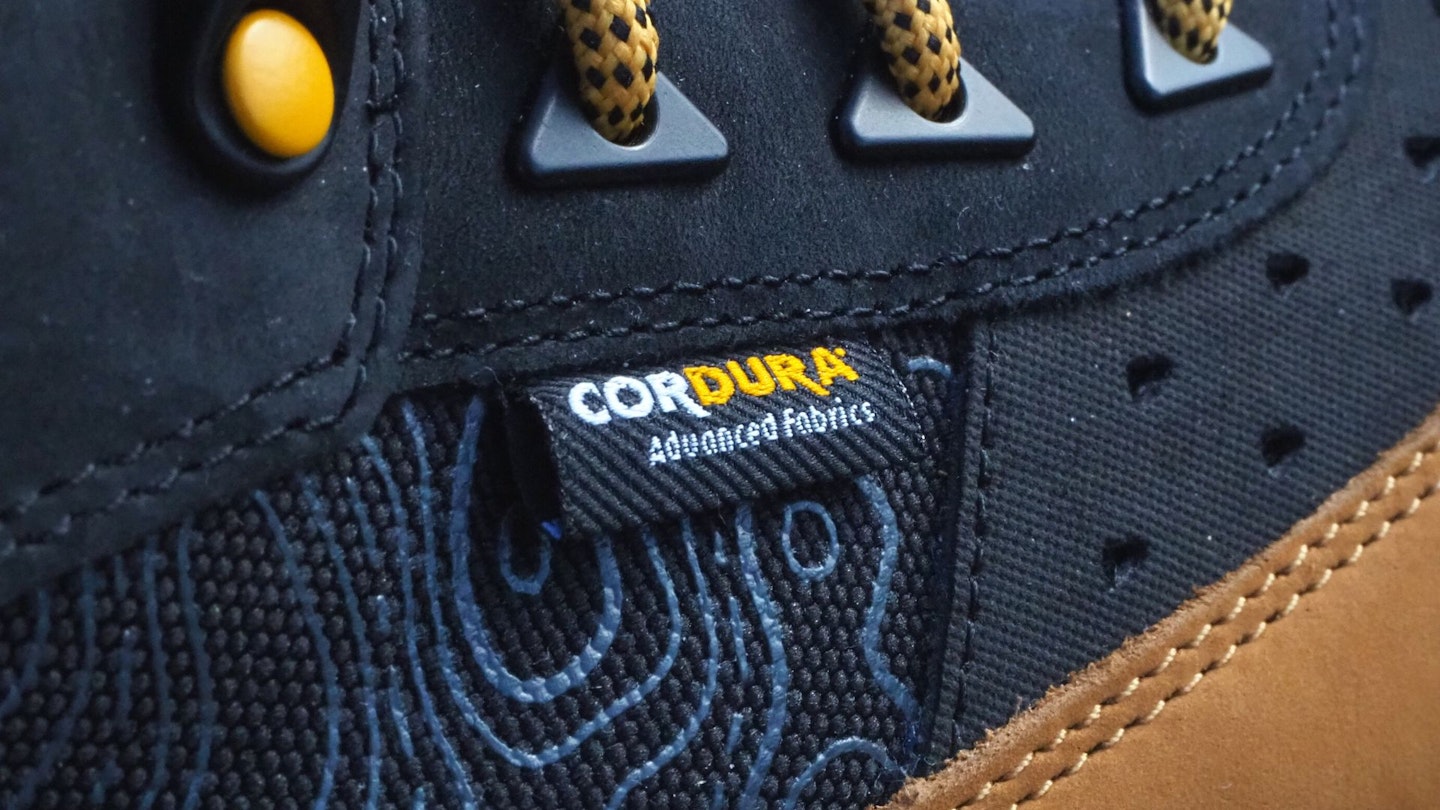 That lack of waterproofing isn't a big issue. However, one of the features we did notice was missing is a gusseted tongue. Timberland states under the Motion 6's product information that it is a gusseted tongue. But it isn't. So pebbles and other little annoying bits of debris can get into the shoe if you're wandering through undergrowth. There isn't a heel breast either, so it's not a great shoe for steep descents.
Weighing in at 500g per shoe (men's UK9), it's a reasonably light shoe and doesn't feel like a block to wear. Coupled with ample flex, you feel pretty agile with these on your feet. They look far bulkier than they feel.
Sustainability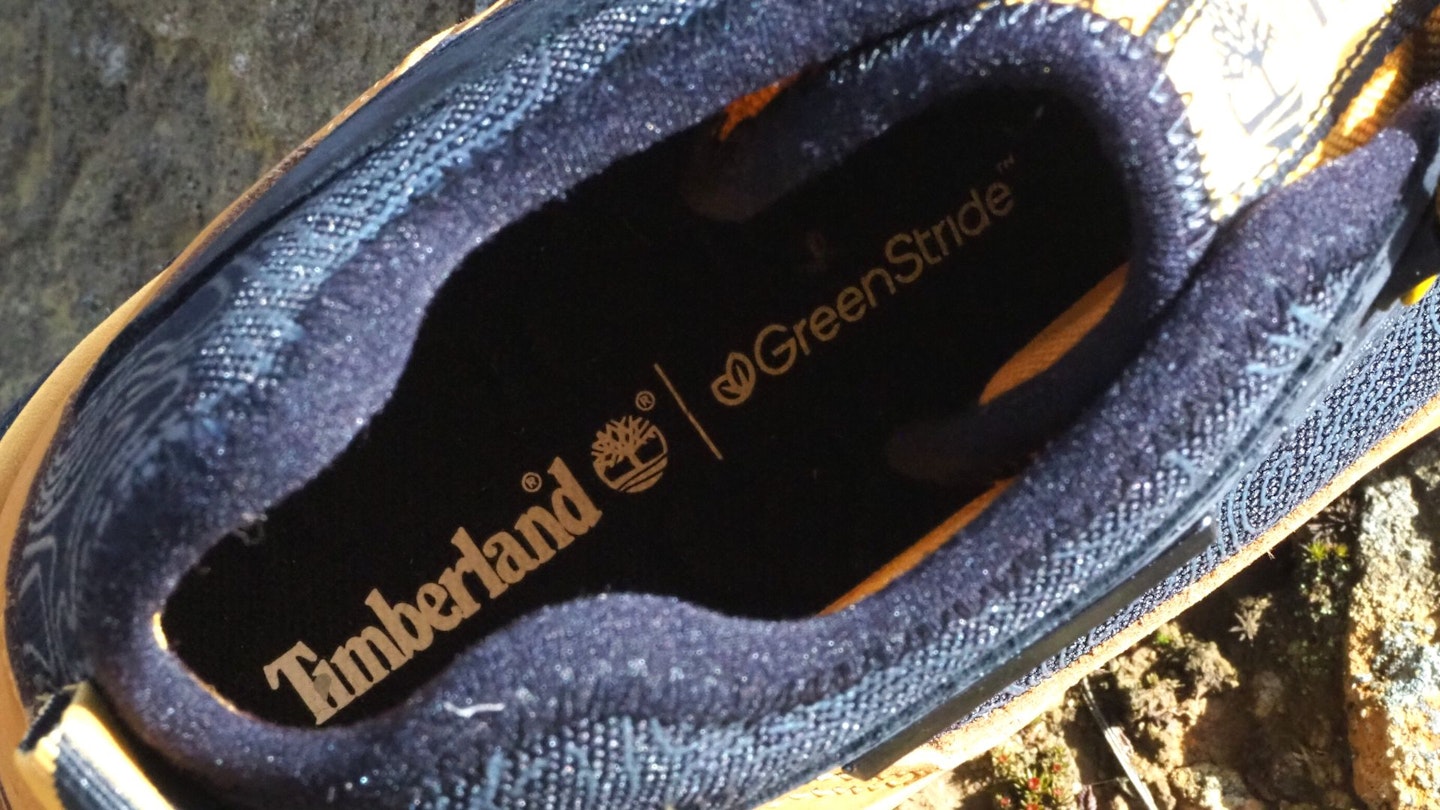 One of the Motion 6's key features Timberland is keen to point out is its eco credentials.
Timberland calls the leather used in the Motion 6 'Regenerative Leather'. That means the leather comes from farms using 'regenerative agricultural practices' by restoring biodiversity, retaining water and the like. It's certified by the Leather Working Group to substantiate those claims.
The ReBOTL fabric contains at least 50% recycled fabrics, and the EVA foam in the sole includes 75% biobased material from sugar cane and responsibly grown rubber. A closer search to find exactly what responsibly grown rubber means reveals the trees used are not grown on newly cleared rainforest land.
It's not groundbreaking levels of sustainability but is quite a lot better than most shoes.
Price and competition
This is a new kind of shoe for us. We haven't spent much time looking a hybrid hiking trainers, or at all to be honest.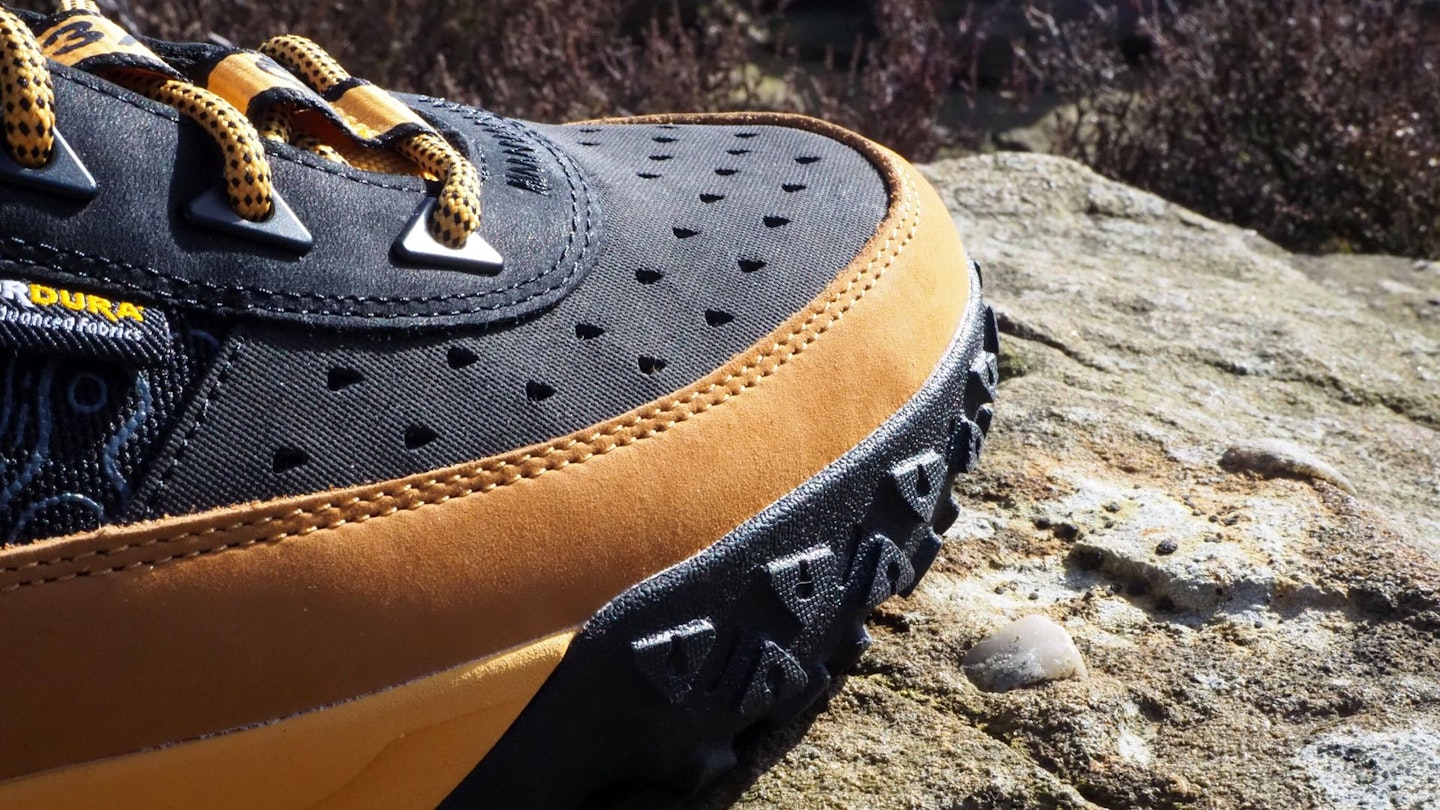 We've covered Hoka hiking footwear before. Like the Timberland Motion 6, Hoka footwear likes to be stylish, but they carry more function too. They've always impressed us with their lightweight yet supportive structure, super plush midsoles and grippy Vibram soles.
If you're after style and capability in equal measure, Hoka is a better choice. That being said, most Hokas still look like hiking footwear, so if you're after something that still looks a bit more every day, perhaps the Motion 6 will appeal to you more.
At the time of writing RRP, is £145. That's a pretty middle-of-the-road price for hiking shoes. True, the Motion 6 isn't a high-performance hiking shoe, but it is very well made and quite stylish and versatile for urban use too. It's somewhat a 2-in-1 in that respect and reasonably good value as a result.
Verdict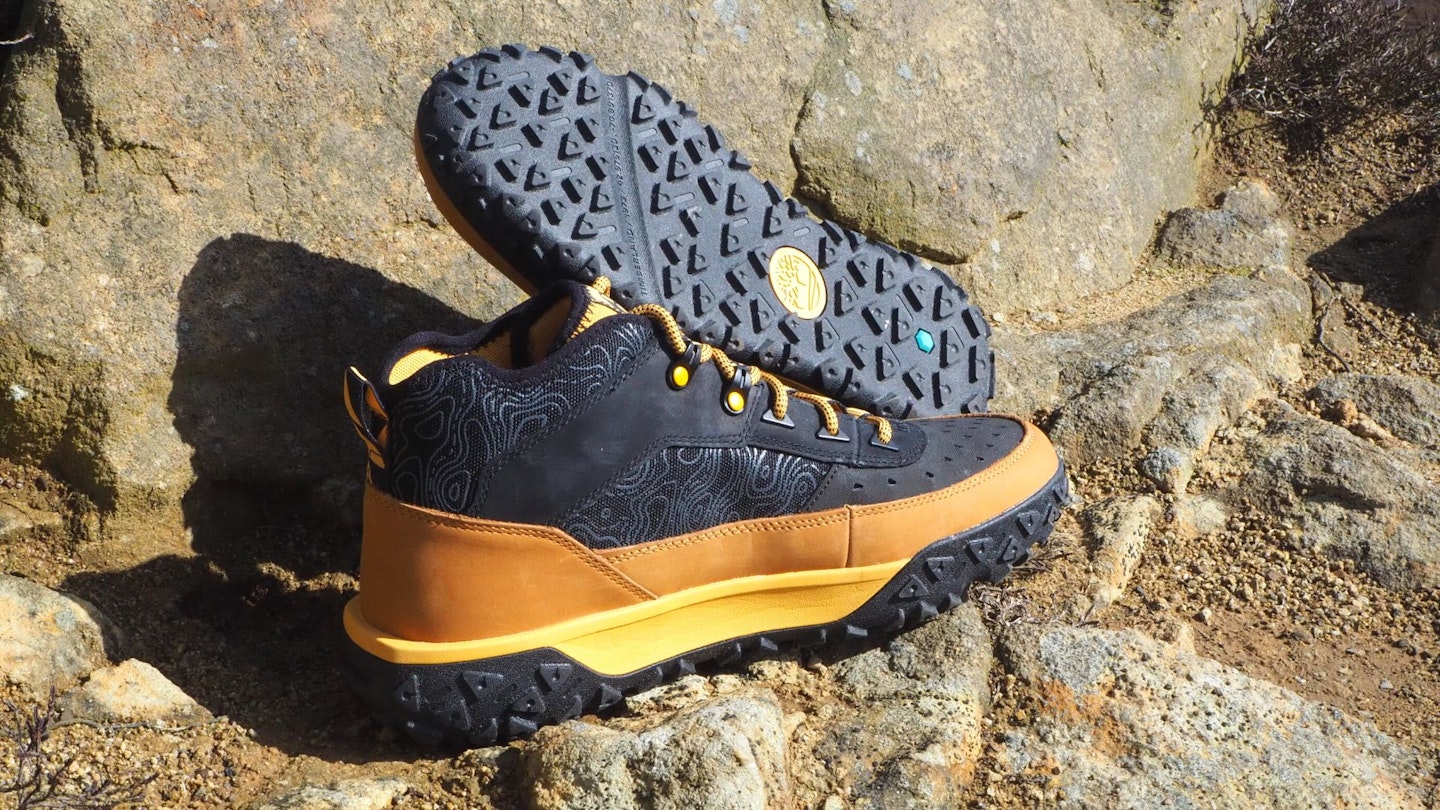 The ultimate question concerning the Motion 6 is whether it's a modified trainer or a proper hiking shoe. It's the former but that undersells it a bit. The Motion 6 may look and fit like a trainer but it's grippy, lightweight, comfortable, and durable.
It's not for tough or technical terrain but that's fairly obvious from looking at it and anyone expecting it to be is setting themselves up for disappointment.
It's quite a good option for laid-back spring, summer and early autumn walks, and looks far better on your feet at the pub than burly or technical walking boots.
Description
Pros
Uses sustainable materials
Looks great
Good for leisurely walks in warmer weather
Comfy
Cons
Not suitable for difficult or wet terrain
Not as many colour options in women's version
Hoka hiking shoes a more capable competitor
Get half-price digital OS Maps! Trail and Country Walking magazine members get 50% off an annual subscription to OS Maps for 12 months! Find out more here.
Don't forget to subscribe to the Live For The Outdoors newsletter to get expert advice and outdoor inspiration delivered to your inbox!