Once upon a time, a dedicated walking boot was always a big, heavy, clumpy thing that required miles of walking-in before it was anywhere close to what you might call comfortable. And, of course, it would have been made of leather. Boots like this still exist, of course, like Aku's Tribute II GTX.
The introduction of fabric footwear was more about lessening weight and developing different aspects of performance, rather than a focused effort to stop using animal products; glues and other elements of the boots' construction would often still have been derived from such materials. Likewise, fabric boots still need care and cleaning - excellent products for which come from Granger's, either in its Footwear Car Kit or single Footwear Repel spray
In recent years, the desire to cut animal products out of our lives altogether has become a growing trend. This increase in veganism – which seeks to eliminate animal use from all aspects of consumerism, not just food – has meant that outdoor gear manufacturers have had to sit up and take note and look at ways to include vegan offerings in their ranges.
Scarpa Maverick quick summary:
Animal-free footwear
The Maverick boots mark Scarpa's first ever venture into vegan walking boots
Capable 2-3 season boots
Pros: Lightweight; agile yet fairly supportive; Gore Tex waterproofing
Cons: Shallow lugs; best on firmer ground only
Scarpa Maverick GTX in detail
Italian outdoor shoe giant Scarpa is one of the latest brands to roll out an animal-free option. The Maverick represents its first vegan boot. It's a lightweight (950g per pair, mens' 42), athletic-cut boot that seems best suited to hill paths and easier mountain routes where comfort and agility are more important than outright protection. A Gore-Tex lining ensures a bit of wet weather isn't going to be a problem, but the lighter construction means that the Mavericks will be limited to summer and the warmer days of spring and autumn.
The grippy, low-profile sole is Scarpa's own Crossover sole with SuperGum Rubber, rather than Vibram, but this total control over every component of the boot has allowed Scarpa to ensure it can be officially labelled as vegan-friendly. And while this may be the first of Scarpa's animal-free boots, given the vast range of footwear that it produces it seems unlikely that it will be Scarpa's last. Maybe one day, vegans who tackle tougher ground or walk in winter will be catered for, too.
The Maverick GTX's key features: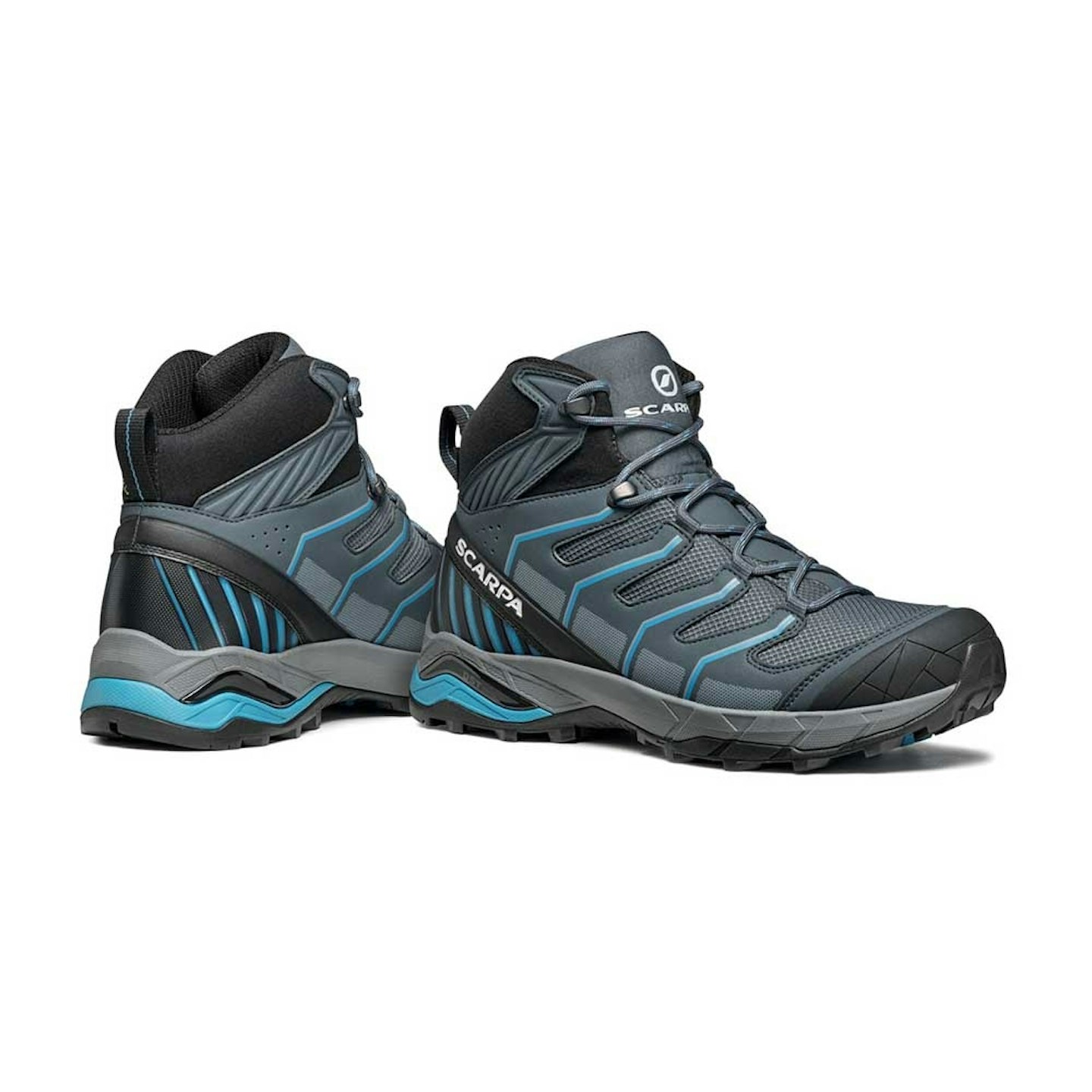 Lightweight upper: The upper is made from fully synthetic Tech Fabric with Microfibre inserts to aid breathability and moisture transition. Additional weather protection is provided by a Gore-Tex lining.
Autofit Collar: The ergonomic design of the ankle cuff with special padding ensures maximum comfort and reduces the impact stress that rests on the Achilles area.
Nimble last: The Maverick's last feels supportive enough for most path-based hillwalking needs, but its athletic and agile fit makes it ideal for a fast and light approach to moving in the mountains.
Grip and go: The Scarpa designed Crossover sole uses SuperGum Rubber for improved grip. There's not much of a heel breast and the lugs are quite shallow, so it's best kept on firmer, less steep terrain – particularly in descent.
Animal-free: This is the feather in the Maverick's cap. From the materials that make the upper, footbed and midsole, through to the glues that hold them all together, no animals were involved in the manufacturing process, making the Maverick officially vegan-friendly.
Trail Verdict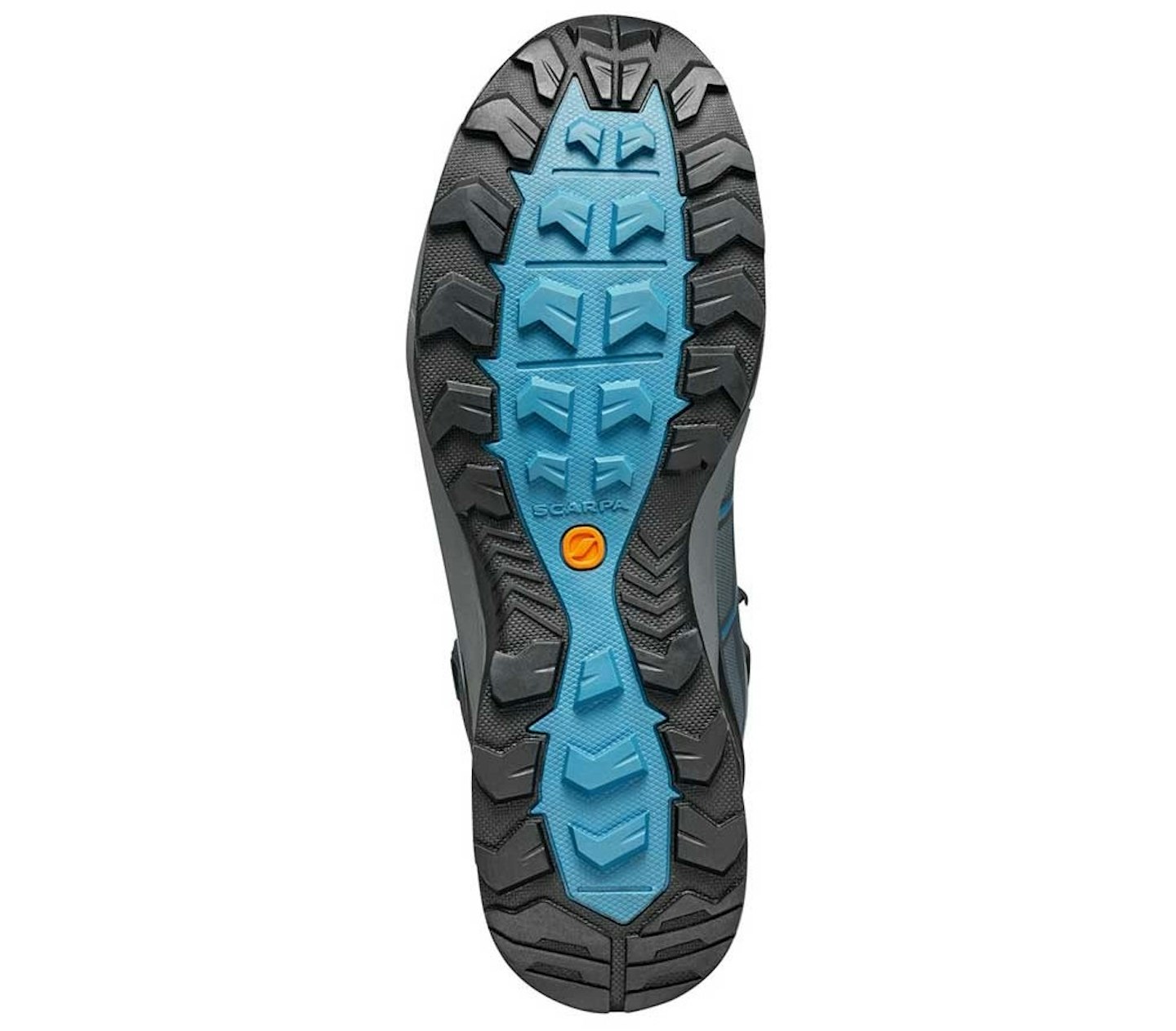 The Maverick is a great 2-3 season boot for any walker tackling the paths and trails of the UK hills. The fact that it happens to be made without the need for animal products is just an added bonus. But the price has crept up over the years and isn't quite as affordable as it once was.
Specification:
Price: £185
Weight: 950g (men's EU42 pair)
Material: Synthetic Tech Fabric and microfibre inserts with a Gore-Tex (Performance Comfort Footwear) lining
Men's sizes: EU 41-48
Women's sizes: EU 37-42
Don't forget to subscribe to the Live For The Outdoors newsletter to get expert advice and outdoor inspiration delivered to your inbox!
For the latest reviews - including extra photos and kit that won't appear online, pick up a copy of the current issue of Trail magazine!