There's no doubt about it, the Ortlieb Atrack 35 really does look the part. It's the kind of backpack you'd expect to see Bear Grylls emerging from the Amazon undergrowth wearing. And now it's available for 30% off.
On the face of it, you've got everything you need here in terms of a pack that can handle anything terrain or weather can throw at it, while also providing a comfortable carrying experience. We've recently tested the 35-litre version, but there are also 25L and 45L options in the Atrack range.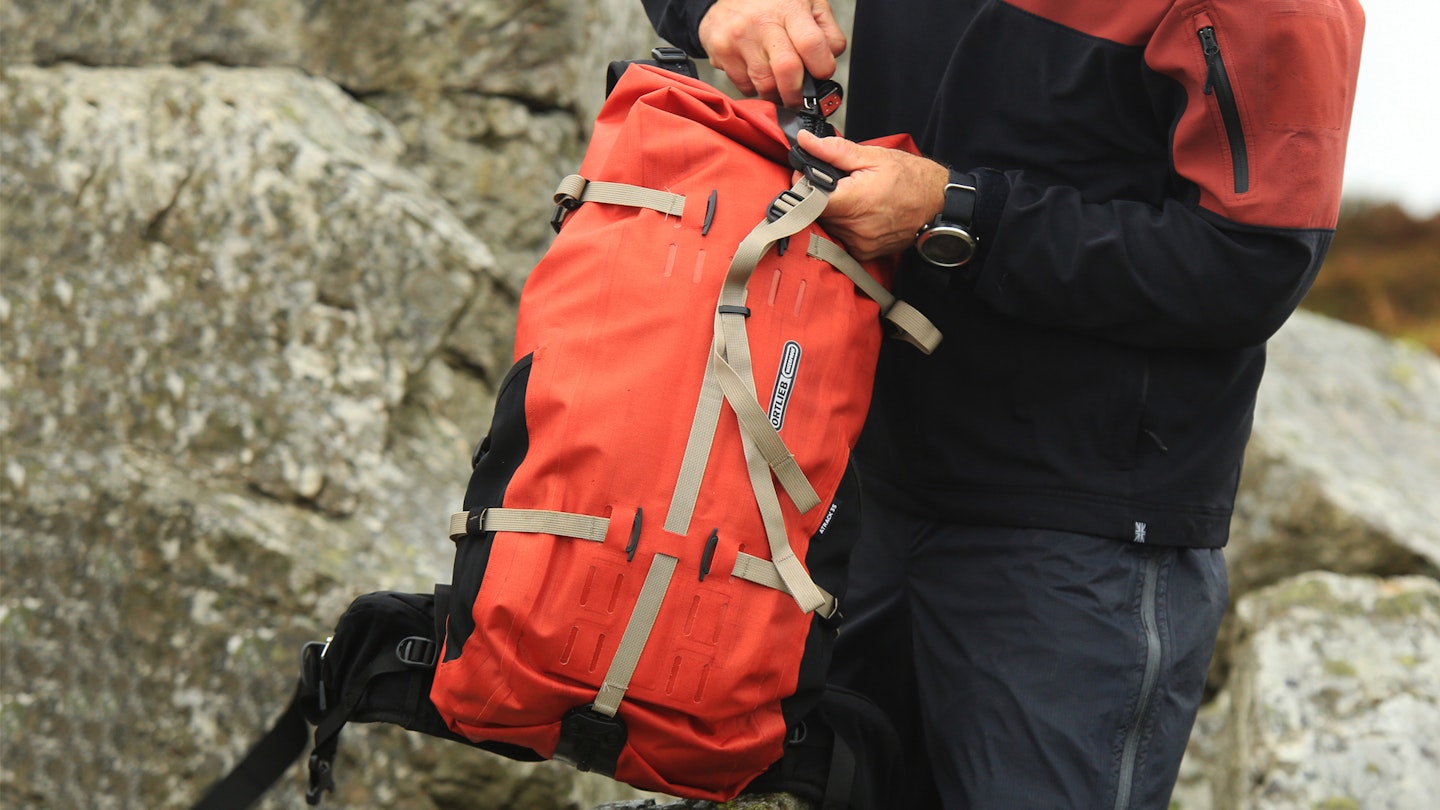 Immediate highlights include its wear and tear-resistant fabric, excellent IP67 waterproof rating, an adjustable back system to suit your height, padded shoulder straps and back panel, plus a heavy-duty and large zip opening that runs down the whole length of the back of the pack.
So how does that whole package come together? Read on for our full review…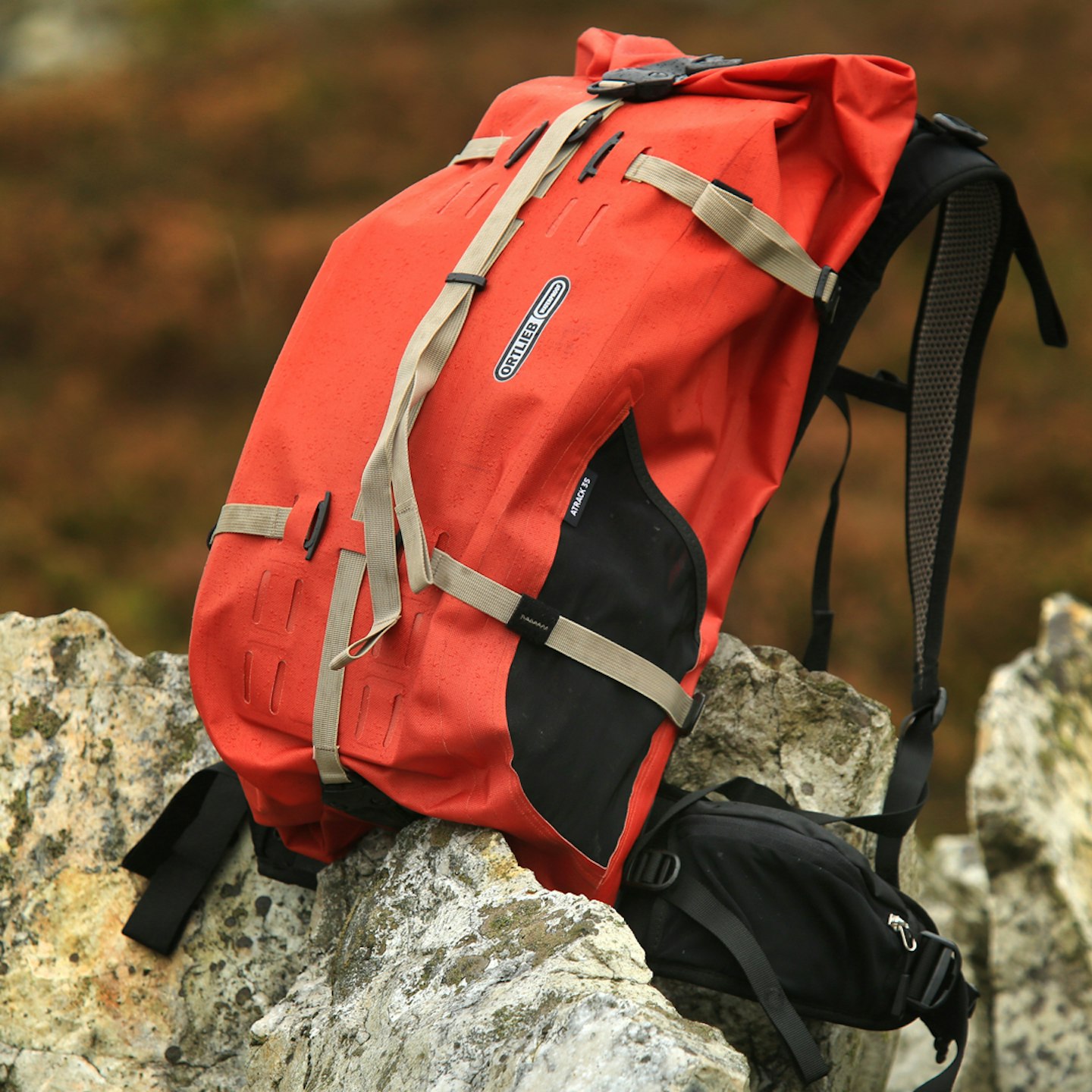 LFTO
Pros
Excellent waterproofing
Feels indestructible
Very comfortable
Loads of cool features
Cons
Quite heavy and bulky
Not convinced by the rear zipped opening
Waterproofing
Let's start with the key detail – the Ortlieb Atrack 35 scores big on its waterproof credentials. As mentioned above, the pack has a rating of IP67, which in layman's terms means it's hard to puncture with sharp objects and can even cope with short periods of immersion in water without letting anything seep through the fabric.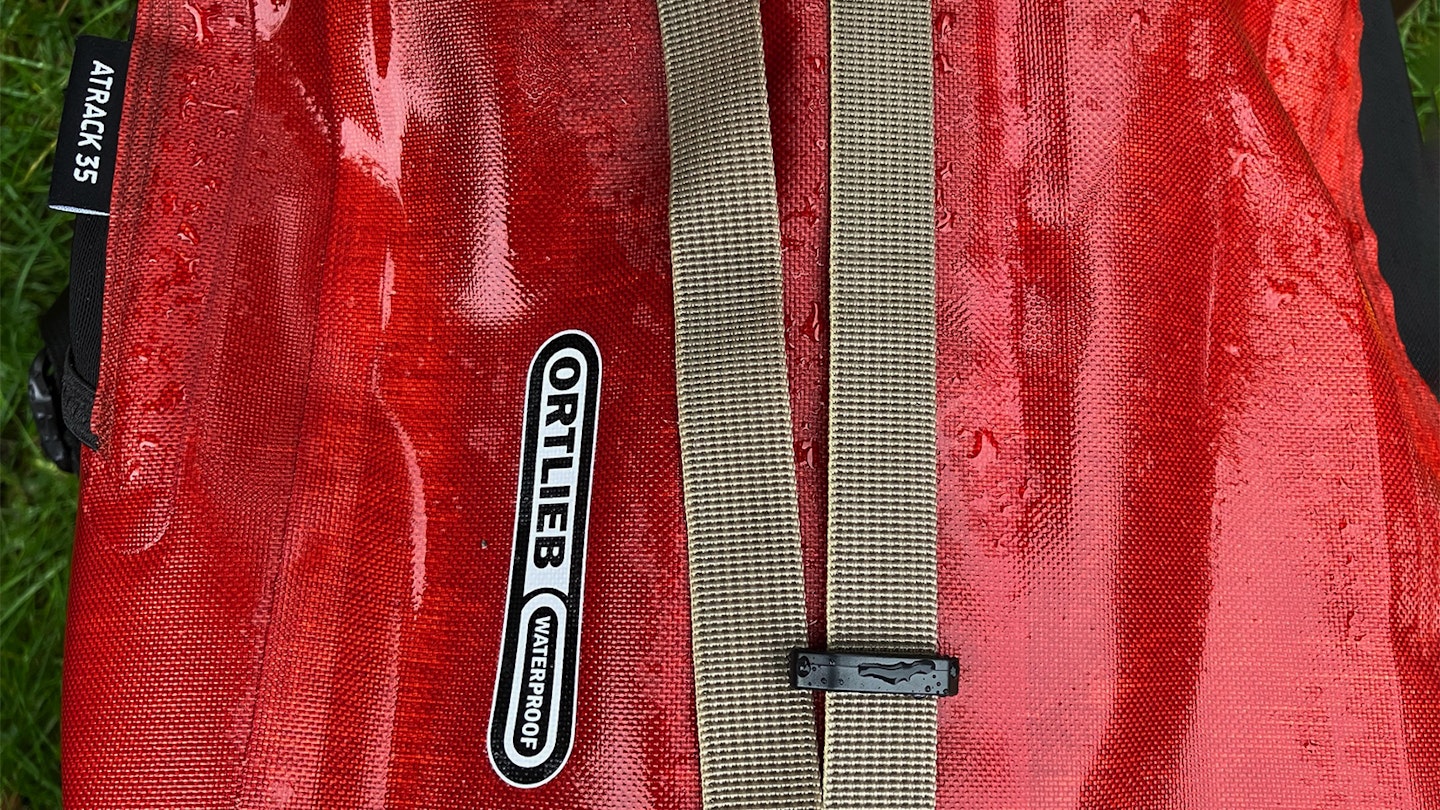 So if your use for a pack like this would be to walk in foul weather without relying on one of those highly irritating and flappy rucksack covers to keep the contents of your bag dry, then you can certainly rely on the Atrack to do the business for you.
We tried our best to find a chink its waterproof armour by leaving it outside for 9 hours when Storm Babet battered the UK in October, which meant it was hammered by torrential rain for a solid 9 hours. The results were impressive, with most of the water beading on the nylon outer fabric then rolling straight off.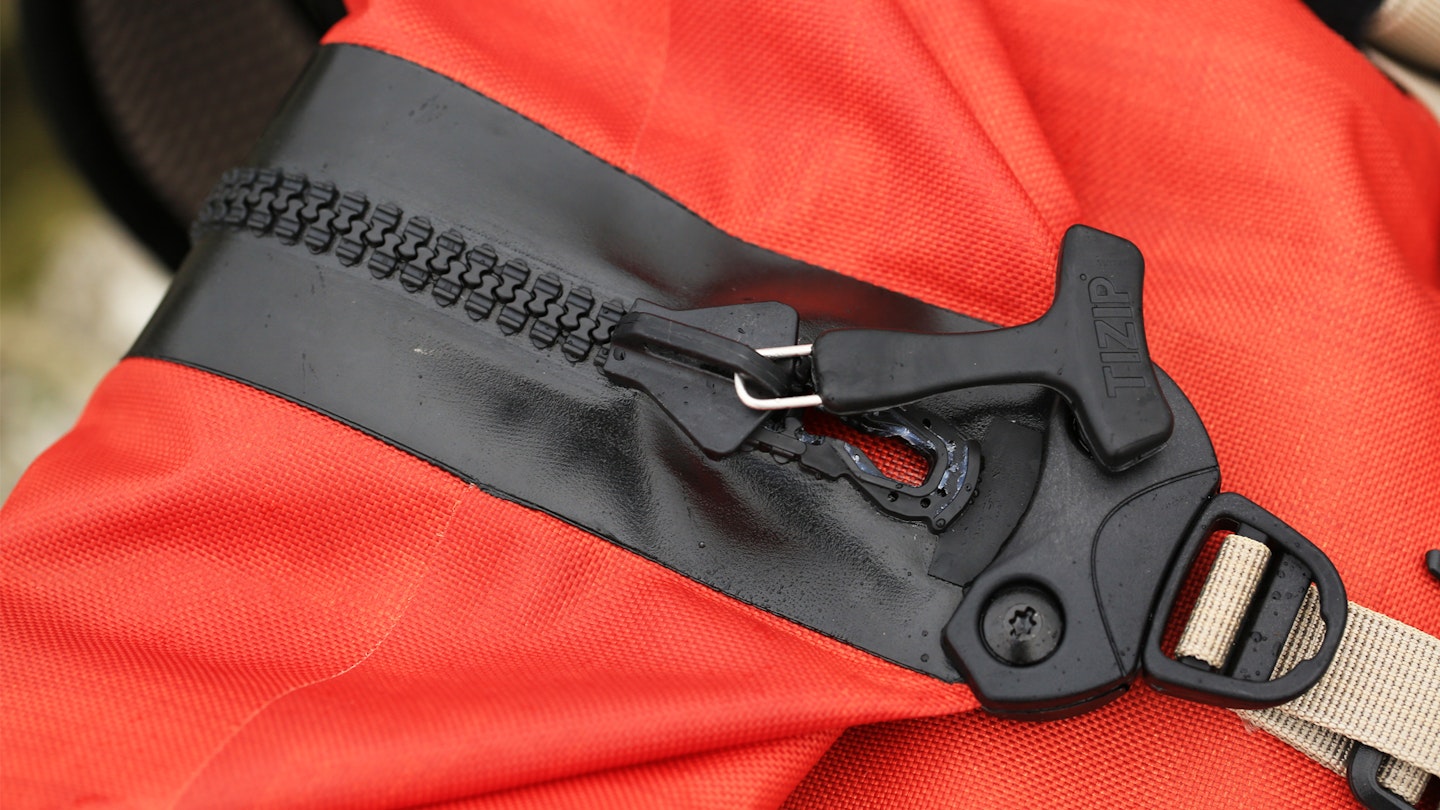 The contents of the Atrack 35 stayed dry all day, and despite a little bit of moisture beneath the top of the zip (which could have been our fault for not closing it tightly enough), no rain found its way through. The pack also dried quickly when we finally brought it inside.
Comfort
This is where we believe the Ortlieb Atrack really comes into its own, especially when compared to packs with similar waterproofing ability like the Osprey Transporter WP 30 and the Sea to Summit Rapid 26L.
The two packs mentioned above seem equally reliable when it comes to keeping your kit dry, but are far more stripped back when it comes to carry comfort. The back system of he Atrack can be adjusted to suit your height, and the back panel itself is well cushioned thanks to two meshy pads with a gap down the middle for good airflow.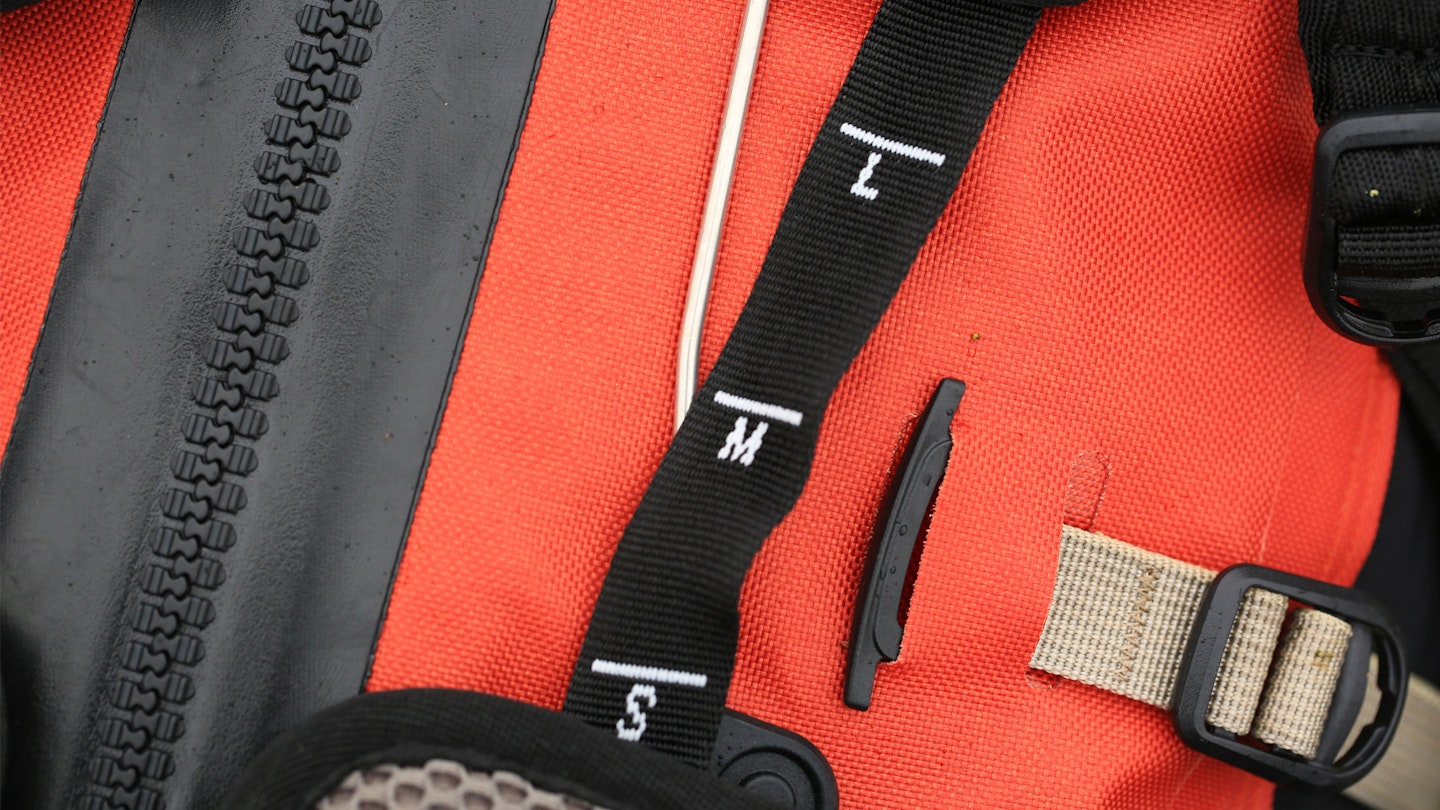 The shoulder straps are padded with the same mesh, the chest strap slides up and down so you can position it where needed, and the hipbelt benefits from two padded fins that really hug the base of your torso.
The best compliment we can pay the Ortlieb Atrack in terms of comfort is that it feels very much like a regular hiking pack, once you've got everything adjusted and buckled up.
Features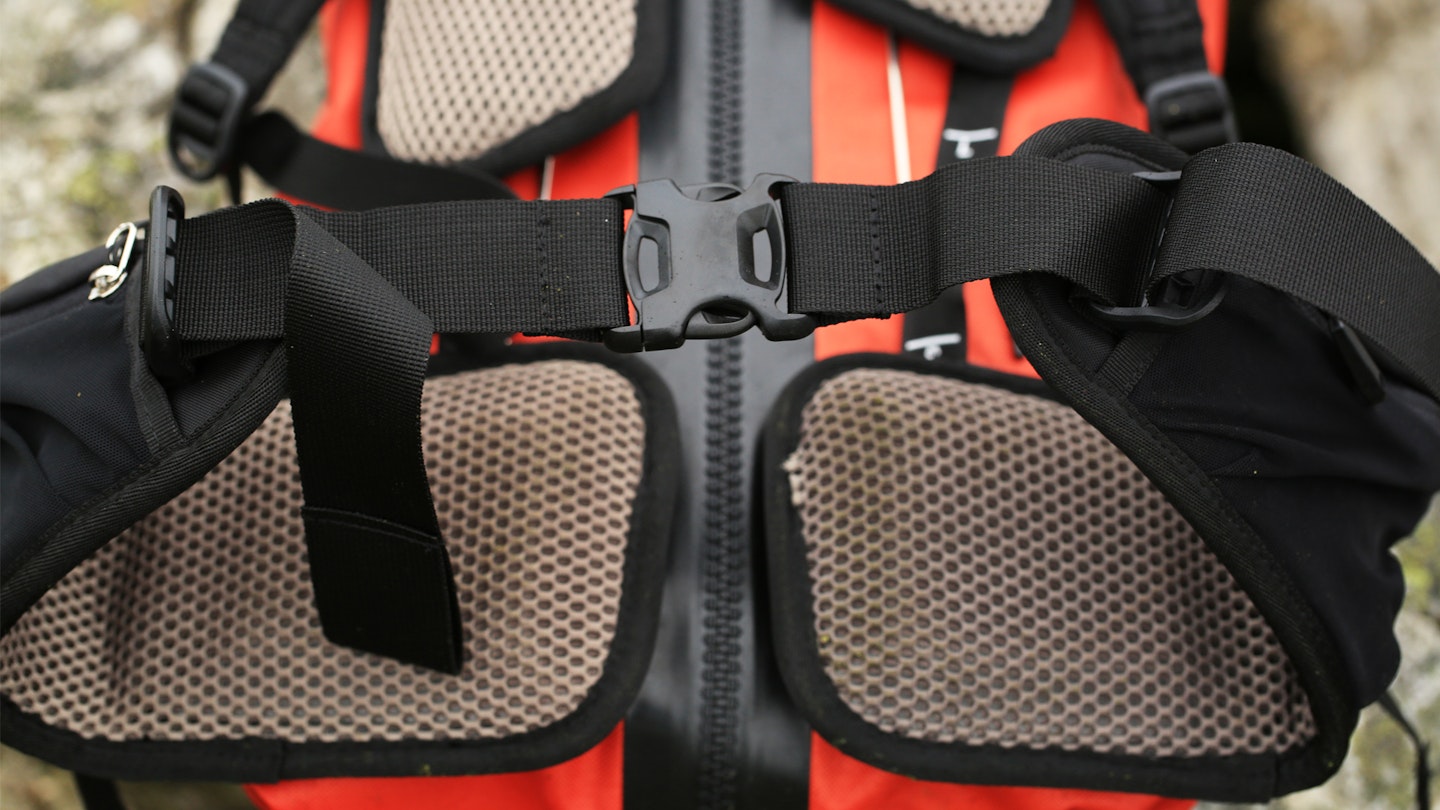 Get ready, because this is a long list. We won't cover too much ground on the adjustable back system again, but it's worth mentioning that those excellently padded fins on the hipbelt both have small zipped pockets that are perfect for phones or sweets.
The big USP of the Ortlieb Atrack range, though, is its quirky and possibly unique opening system. Unlike the rolltop closures you find on most waterproof packs, you instead get a full-length zip that runs all the way down the back of the pack.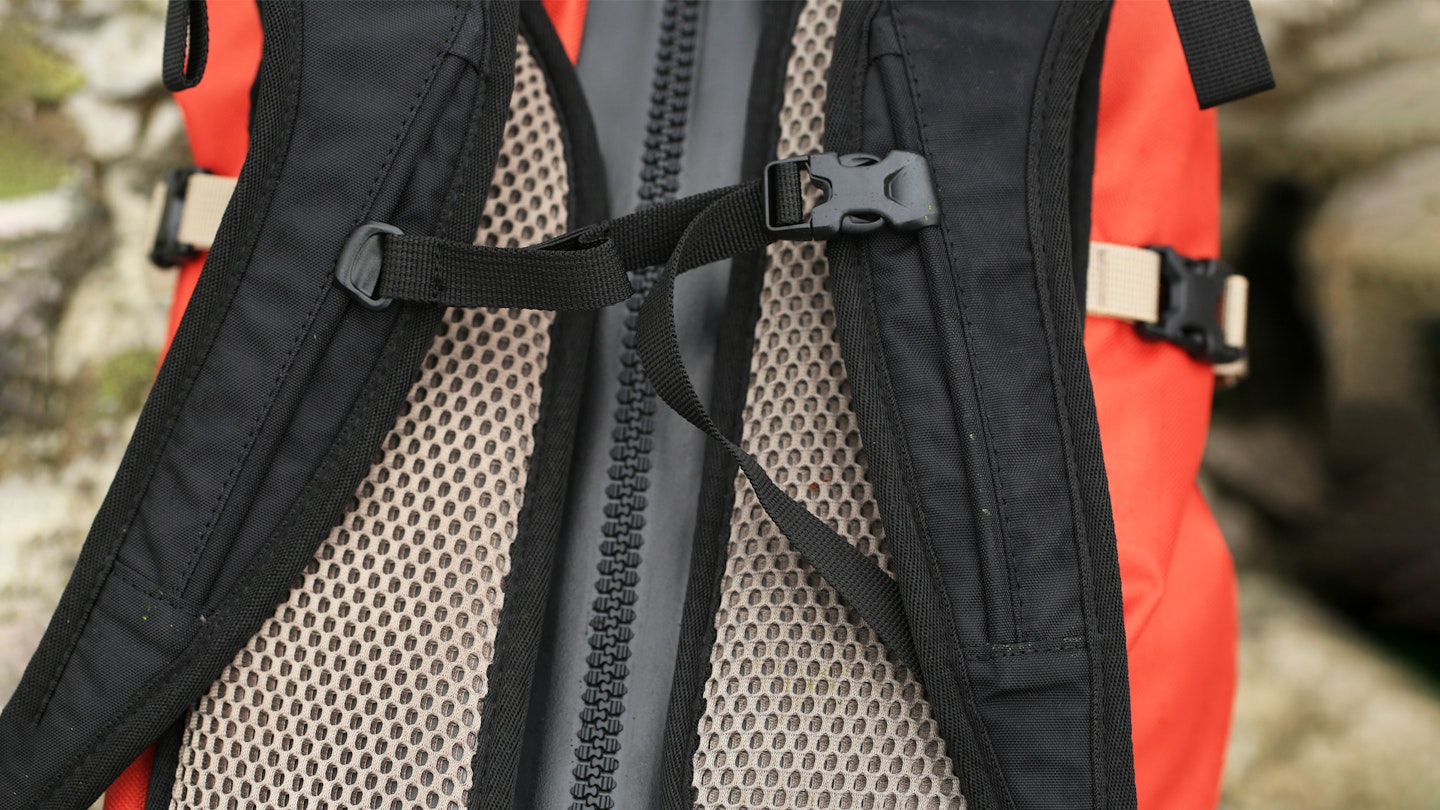 As Ortlieb say on their website, this allows it to open more like a travel bag or suitcase. Which means you get very easy access to the whole contents of the pack, and also means you can set it down on its front (probably the most waterproof part of the pack) when you need to get at your gear.
There are also four fairly large zipped internal pockets, plus an internal compression strap that will stop bulky items dropping out when you open it up. On the outside there are daisy chain gear loops, stretchy net pockets on each side (decent for maps and water bottles), plus five compression straps (two on each side, plus one larger one down the front).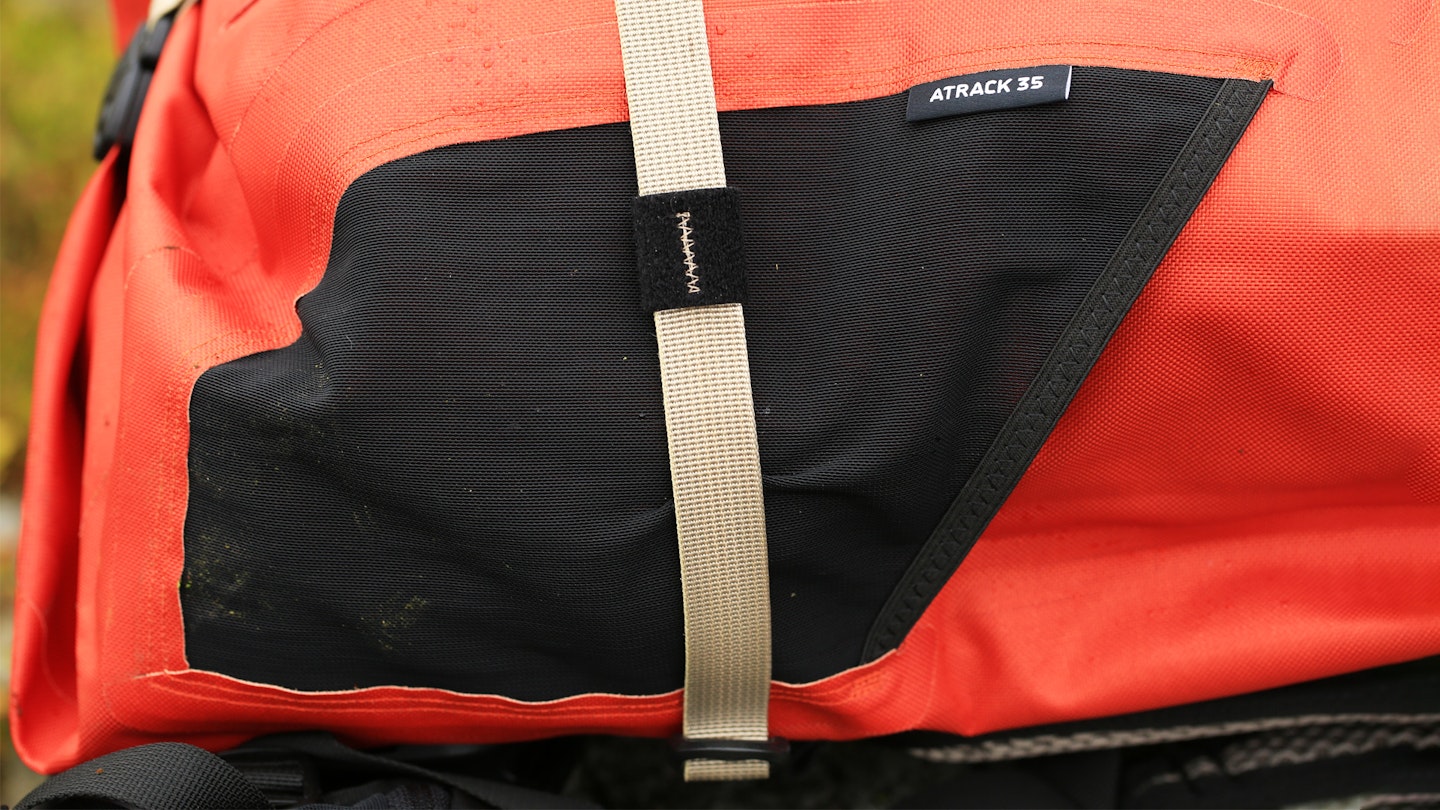 There's no doubt Ortlieb have put a lot of thought into their Atrack waterproof backpacks and that really shines through in the end product, which is as high-spec as any bag of its kind we've tested.
Capacity
The Ortlieb Atrack 35 has an official capacity of 35 litres, but somehow it feels smaller than that. As with many other packs we've tested over the years with very high feature sets such as this, something does usually give in terms of how much stuff you're able to cram inside.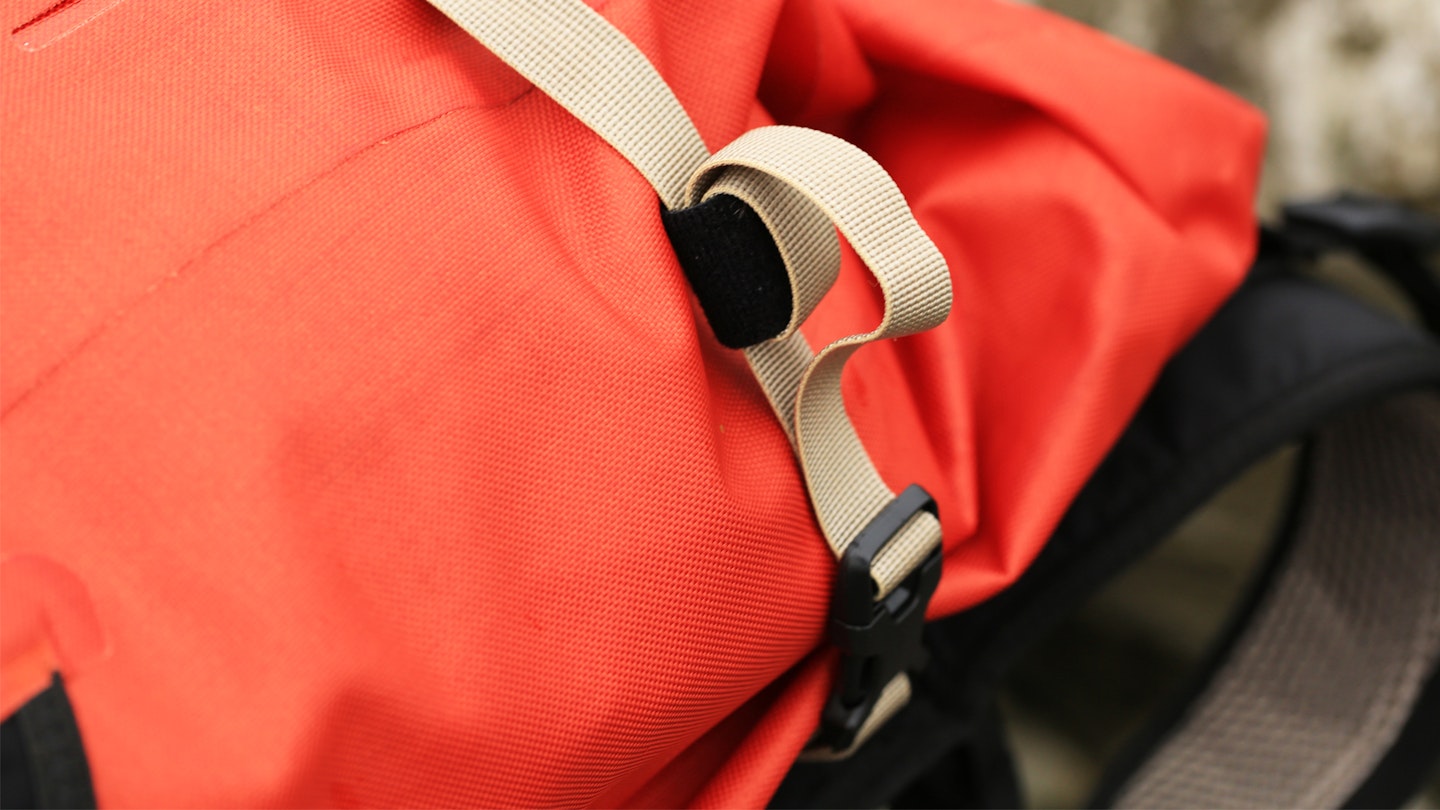 It's hard to tell what makes the Atrack feel not quite as big as it should be, but it could be to do with how rigid the rear of the pack is as a result of the adjustable back system and big waterproof zip opening. Most waterproof packs are basically big sacks with very little in terms of framework around them, which is where the Atrack has a slight disadvantage.
So it's something to think about. Do you value a high feature set and a comfortable carry over the roominess of the pack itself? If you did want something that could carry a bit more kit, you could go for the slightly larger 45-litre version.
Durability
No issues whatsoever here. The nylon outer fabric is wear and tear-resistant, as well as dustproof, and feels meaty enough that you'll need to do something pretty drastic to puncture it.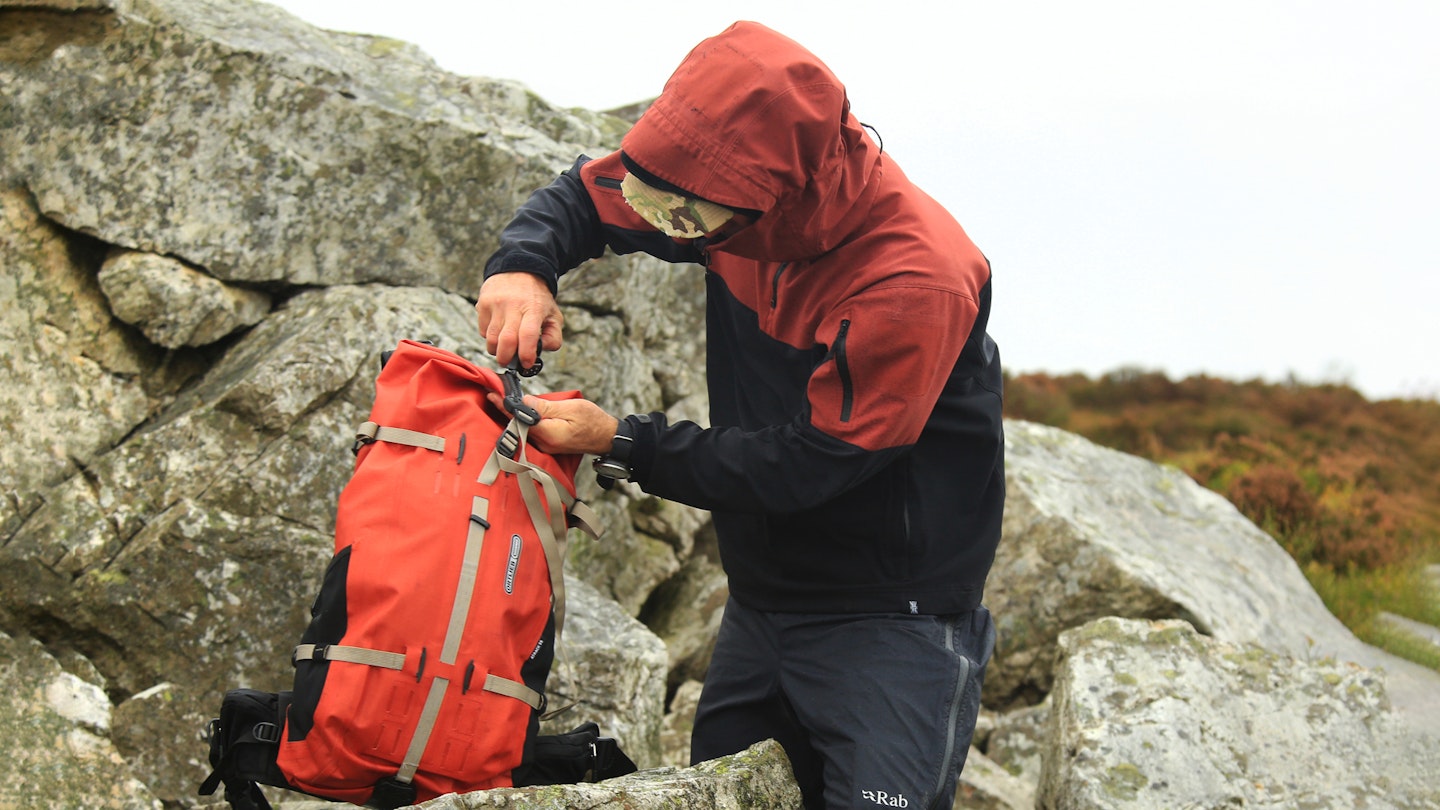 We first tested the Atrack 35 on hikes in the mountains of North Wales and since returning home have used it on paddleboarding trips where it gets thrown around, lashed to the SUP, and dragged out of the river along with the board at the end of each day. It still doesn't have a scratch on it.
The real question you need to ask yourself is, do you really need a pack that's this ruggedised? It comes with a hefty price tag of over £200 depending on where you shop, and although it's likely to last for many years, that initial outlay may be enough to put many people off.
Verdict
There really is a lot to like about the Ortlieb Atrack 35 as a waterproof pack. It repels rain easily, scores big on comfort, feels virtually indestructible, and has so many cool features that it'll take you a while to discover them all.
We're not totally sold on the big zip opening on the back, especially since all of the technology in the rear of the pack makes the capacity feel smaller than it perhaps should. Plus, it's comfortably the heaviest pack of its kind we've tested.
How we test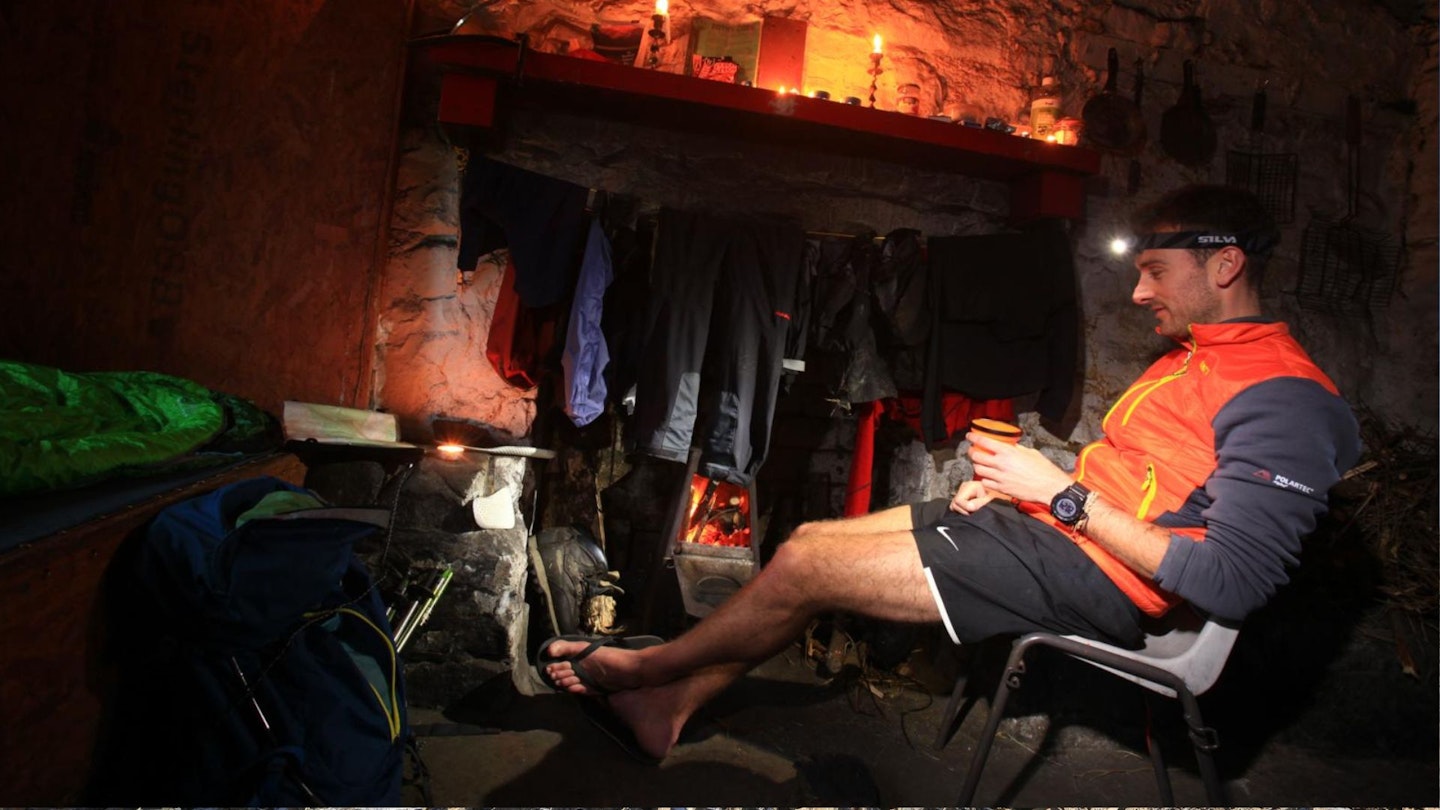 The Ortlieb Atrack 35 was tested on hikes in the hills of North Wales in typically gloomy and drizzly October weather, and then on local trails when heavy rain and strong winds battered Britain during the autumn storms. This gave us the opportunity to test in the conditions it was designed for, and on a wide variety of terrain.
Your tester Oli Reed is the editor of Live for the Outdoors and Trail magazine. Oli's a lifelong hiker who's climbed hills and mountains everywhere from the Lakes and the Dales to the Dolomites and Yosemite. He loves a night in a tent somewhere wild, is rarely seen wearing long trousers, and can usually be spotted walking, cycling or paddling along a trail or river with his two young boys in tow. Which also makes him our go-to tester for family outdoor kit.
CLICK HERE for more information about how we test gear at LFTO.