Using three versions of Gore-Tex fabric makes the Berghaus Changtse Waterproof Jacket sounds like the perfect breathable waterproof, but how does all that tech actually perform on the hill?
There is no single waterproof breathable fabric that is ideal for every situation, but by combining a number of different fabrics into one garment it should be possible to increase performance. One jacket to make use of this idea is the Berghaus Changtse, which promises to be a lightweight technical jacket for those in need of the latest technology and its associated benefits.
The design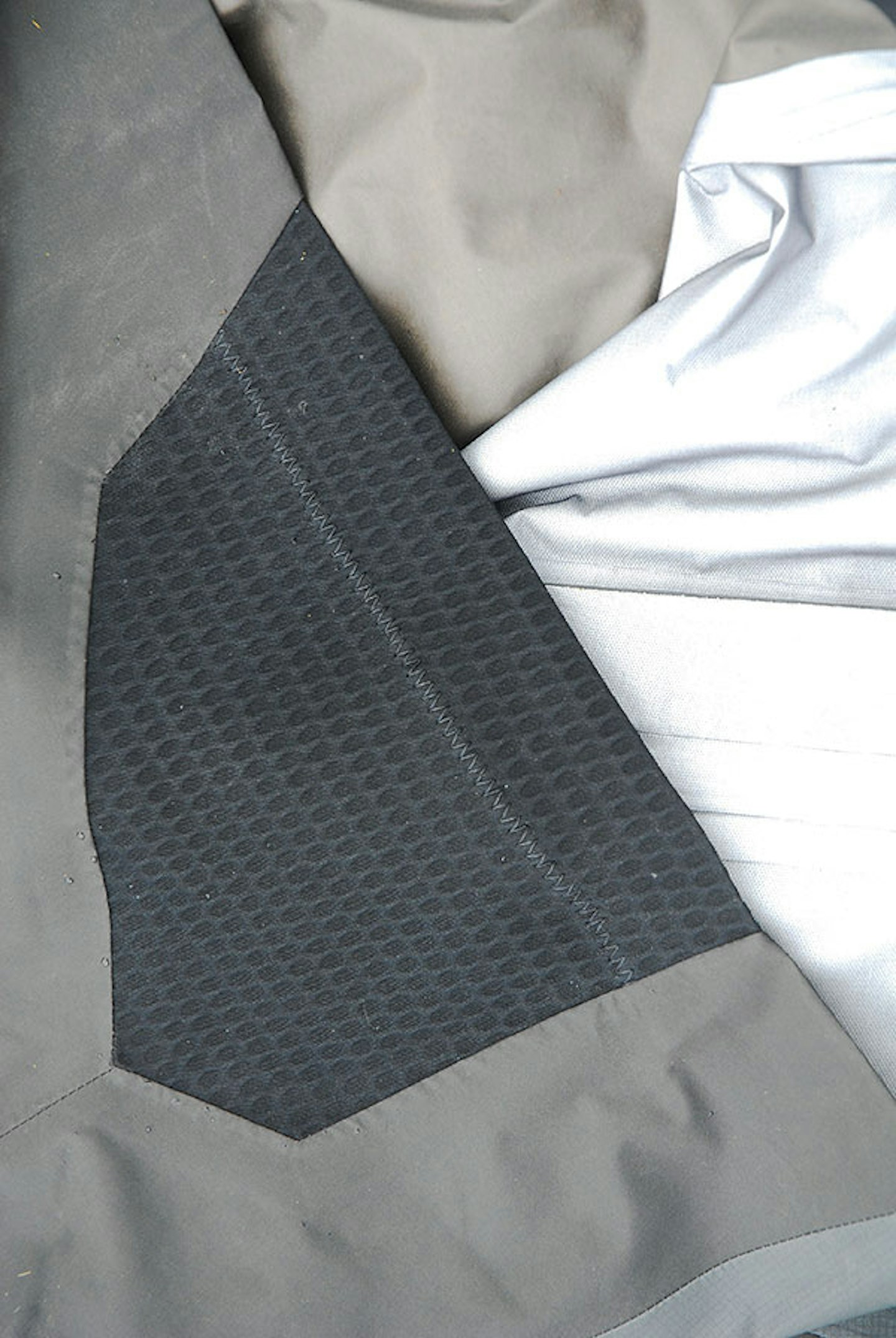 At the heart of the design is the development of three versions of Gore-Tex waterproof breathable fabric. Built into the cuffs and hem sides is the revolutionary Gore-Tex Topo Stretch fabric, which is far stretchier than other Gore-Tex materials. In the shoulders and hem is the new version of Gore-Tex Paclite, which manages condensation better than previous versions and has the benefit of being extremely durable and very lightweight. Finally the core chest and back of the jacket uses Gore-Tex Active, which has the highest level of breathability, making it ideal for minimising condensation.
This concept of placing different materials in different areas of an item of clothing is known as body mapping, and it is becoming an increasingly popular means of optimising performance in outdoor products. It uses the idea that different areas of the body have different requirements when hillwalking, such as the chest becoming very warm so maximum breathability is required. Shoulder areas and the hips are often the first to wear out due to rucksack and hip belt abrasion, so more durable materials are required here, while areas which need to fit closely, such as the hem and cuffs, benefit from more stretchy materials.
A closer look at the Changtse jacket details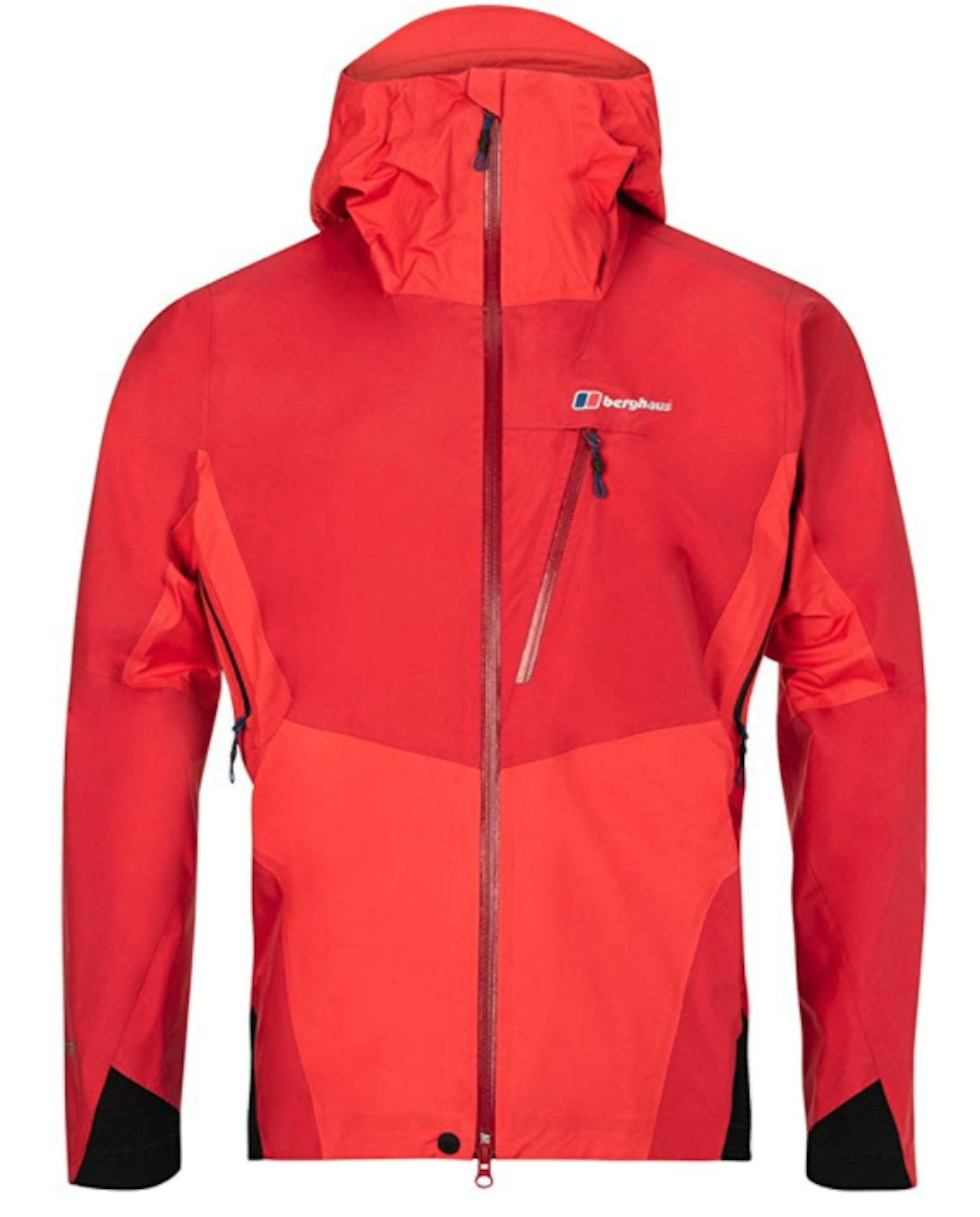 On first look, the Changtse does not appear very different from other jackets but turn it inside out and you can immediately see the three different types of material. Less obvious is that there is also an air vent at the base of the collar to allow more airflow through the jacket without the need to open zips. Pit zips are also provided to add further controlled ventilation. All this ventilation does hint that even with all these materials being combined this is no panacea, and it is still necessary to manage body temperature and heat output to ensure condensation does not develop on the inside of the jacket.
The jacket boasts a neat fit, with the stretch cuffs and stretch hem fitting me well, but the women's version comes up quite narrow on the hips of our female Trail tester. As there are no hem drawcords or Velcro tabs to make further adjustments, you're definitely best off trying before you buy.
The hood is helmet compatible and twin rear drawcords allow good adjustment, so the hood fitted my head neatly and turned well as I looked around. The peak is stiffened but not wired, so care is needed to prevent it from becoming too distorted as it cannot be straightened out. The one small chest pocket is ideal for a GPS receiver or small guidebook, and you can squeeze an OS map in there too, although a longer zip would make this a little easier.
The Changtse jacket tested on the hill
In use it was noticeable how light the Changtse feels and the ease of movement it allows, with no hint of the cuffs or hem riding up while scrambling over rocks. It also manages condensation well, with only minimal dampness showing on the Gore-Tex Paclite areas, while other areas remained drier.
There is only one pocket though, so for me this limits the usefulness of the jacket, as I like a pair of pockets for my hands that are accessible above the hipbelt of my rucksack.
If this isn't an issue for you then this is definitely a great jacket, and compared to other jackets the weight and price are good. Whether this jacket is for you will really come down to how you balance your preferences of weight versus pockets versus fabric performance and, as always, the size of your budget.
Specs
Price £290 | Weight 375g (men's M) | Material Gore-Tex fabrics | Sustainability bluesign approved
Trail verdict
Features 4/5 | Fit 5/5 | Comfort 5/5 | In use 4/5 | Value for money 3/5
Overall score 84%
Three versions of Gore-Tex fabric set the Changtse apart, and while its weight is outstanding for what you get, some users may wish for more pockets, but it is definitely setting new performance standards.
Waterproof gear care
Care and maintenance are vital to jacket performance and longevity. When you notice your waterproof gear isn't as breathable as it used to be or water isn't beading on the fabric like it should, it's time for a wash and a reproof. Waterproofs perform best when clean.
Some of our favourite gear care products come from Grangers. Its products are both effective, PFC-free and bluesign approved. Nikwax products are good too and equally eco-friendly.
Grangers Performance Wash or Nikwax Tech Wash are both far better at cleaning waterproof gear than washing detergent because they maintain the fabric's DWR coating. After washing with either of these, we suggest you use Grangers' or Nikwax's reproofing spray - they bring the DWR back to former glory.
Recommended
Description
Only need 25ml per wash; use instead of laundry detergent. Can use for hand washing too.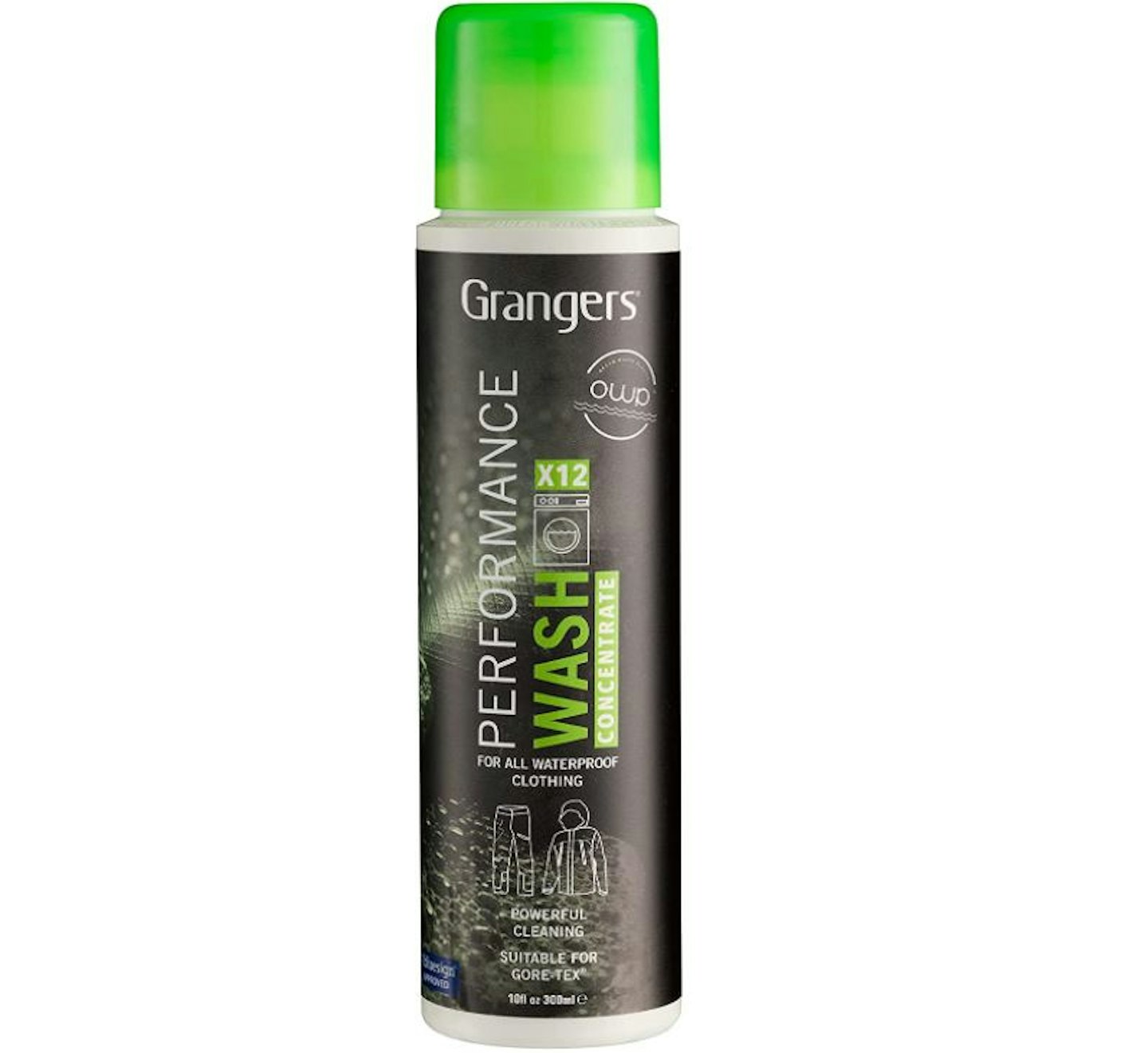 Recommended
Description
Spray onto freshly-cleaned and still damp waterproof gear before allowing to dry.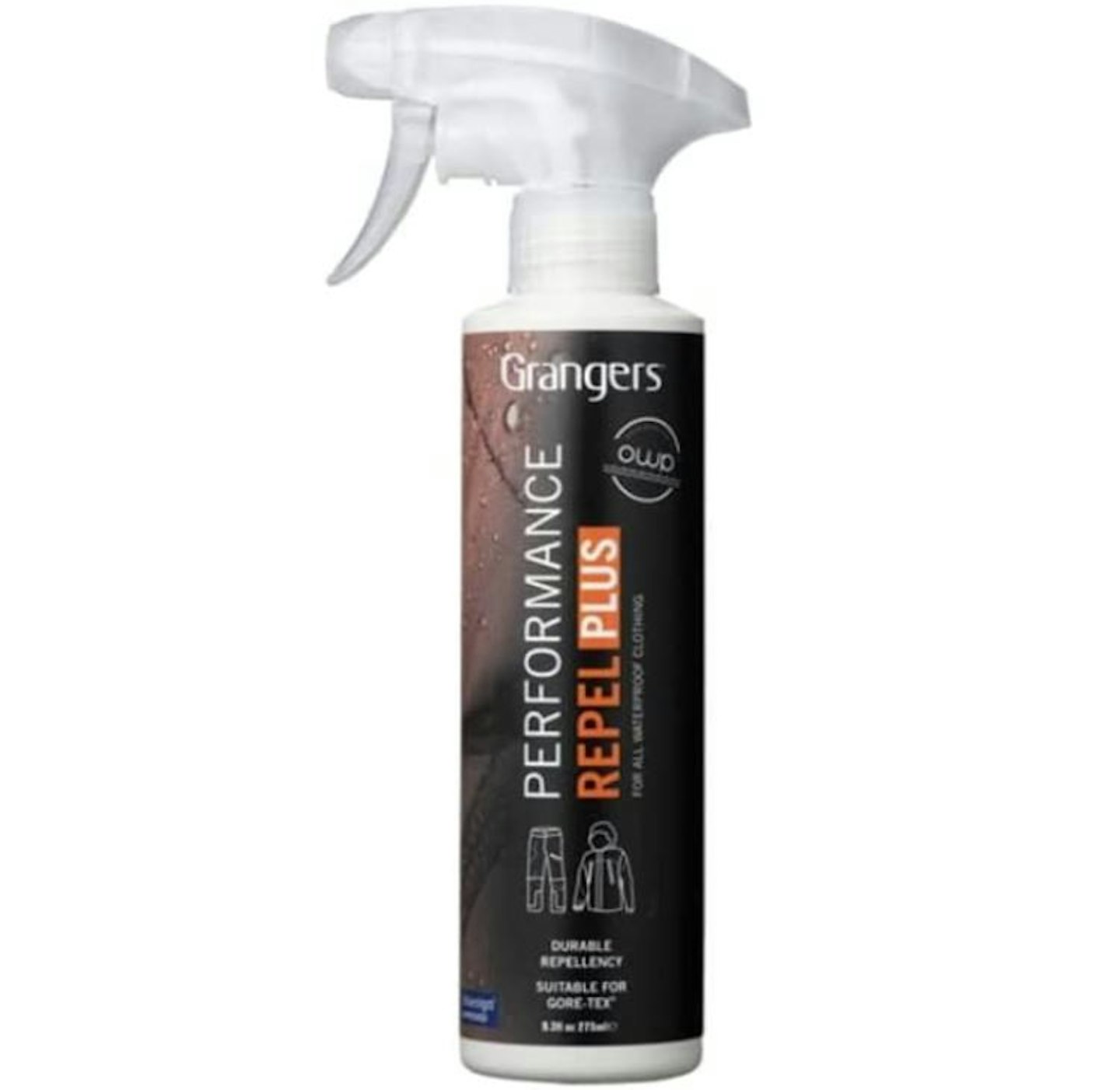 Recommended
Description
use in the same way as Grangers Performance Wash, only you need to use more: '150ml in medium/hard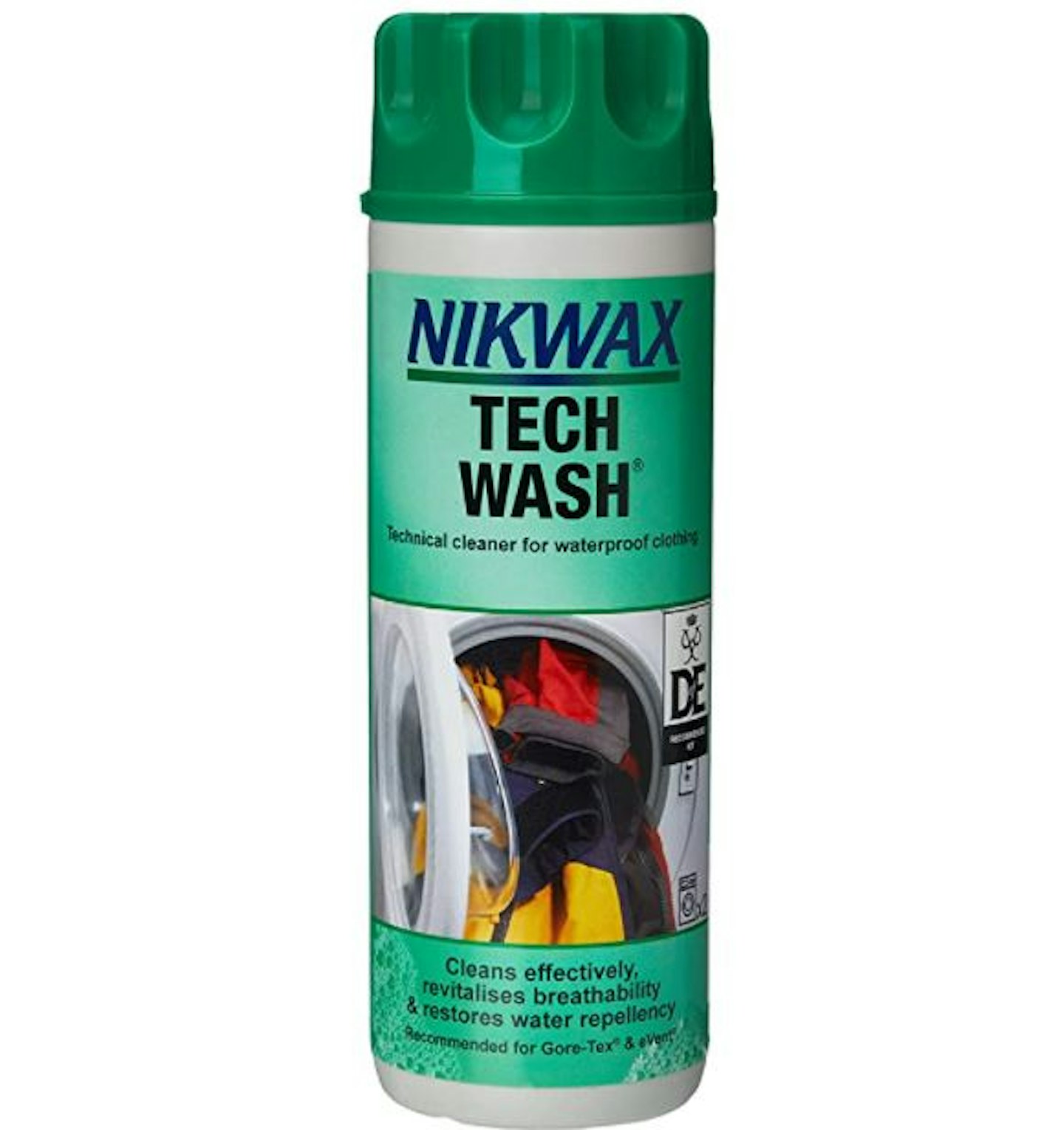 Recommended
Description
Spray-on waterproofing solution very similar to Grangers Performance Repel Plus.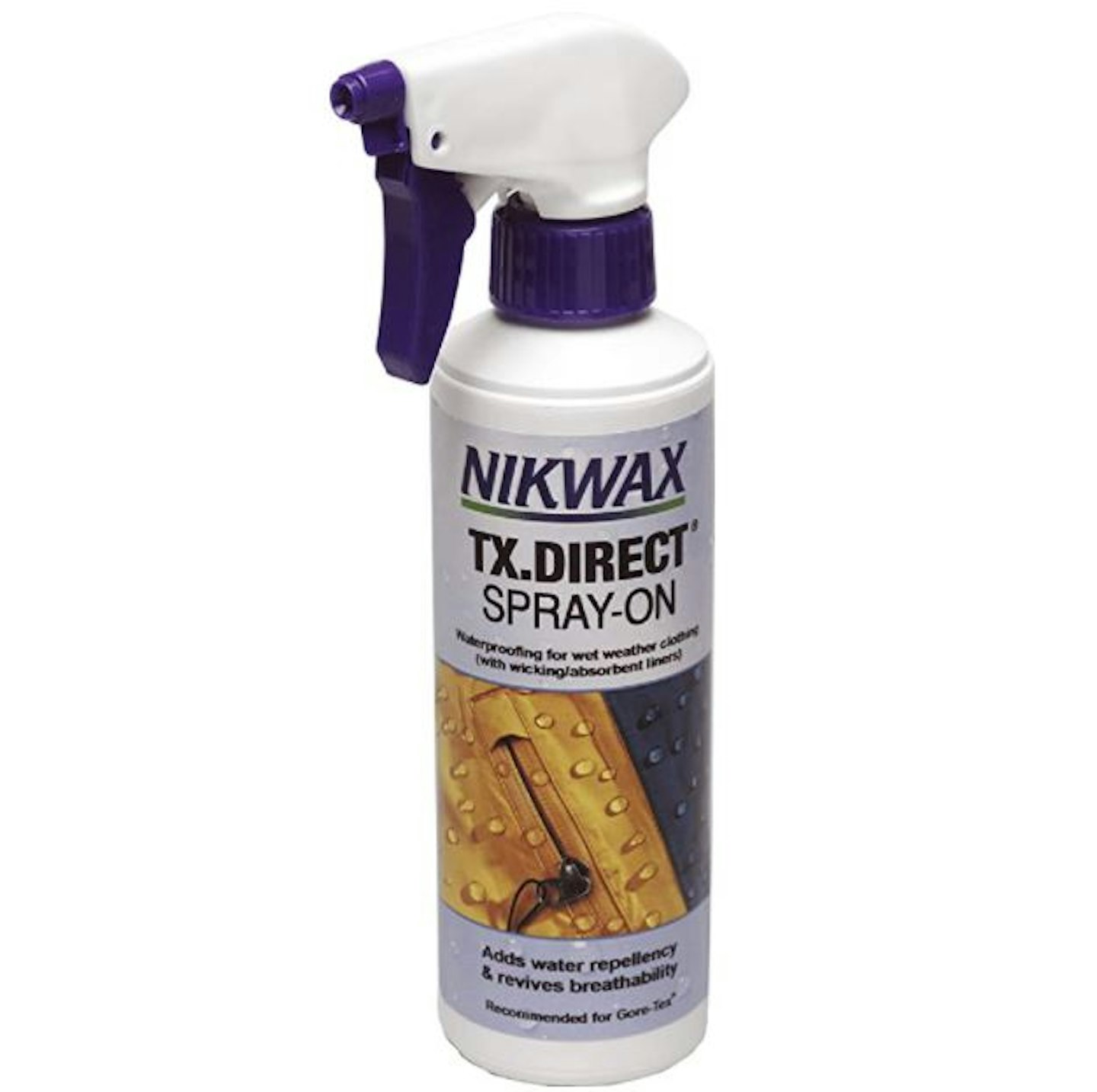 What to read next:
Don't forget to subscribe to the Live For The Outdoors newsletter to get expert advice and outdoor inspiration delivered to your inbox!
For the latest reviews - including extra photos and kit that won't appear online - pick up a copy of the current issue of Trail magazine!