THIS LIGHTWEIGHT JACKET USES SECOND-GENERATION GORE-TEX ACTIVE FABRIC, BUT HOW SUITABLE IS IT FOR THE UK HILLWALKER?
Material 3-layer Gore-Tex Active
Men's XS-XXL
Women's n/a
Weight 349g (size L
Since its release in 2011, Gore-Tex Active has offered the highest levels of breathability of any Gore-Tex fabrics – and for 2018 it has been re-engineered to improve its durability, so it maintains its waterproofness and breathability for longer. Berghaus is just one of a small clutch of brands that is using this second-generation Gore-Tex Active fabric, and its new Cape Wrath jacket has really grabbed our attention, as on paper it looks ideal for backpacking and hillwalking.
THE TECHNOLOGY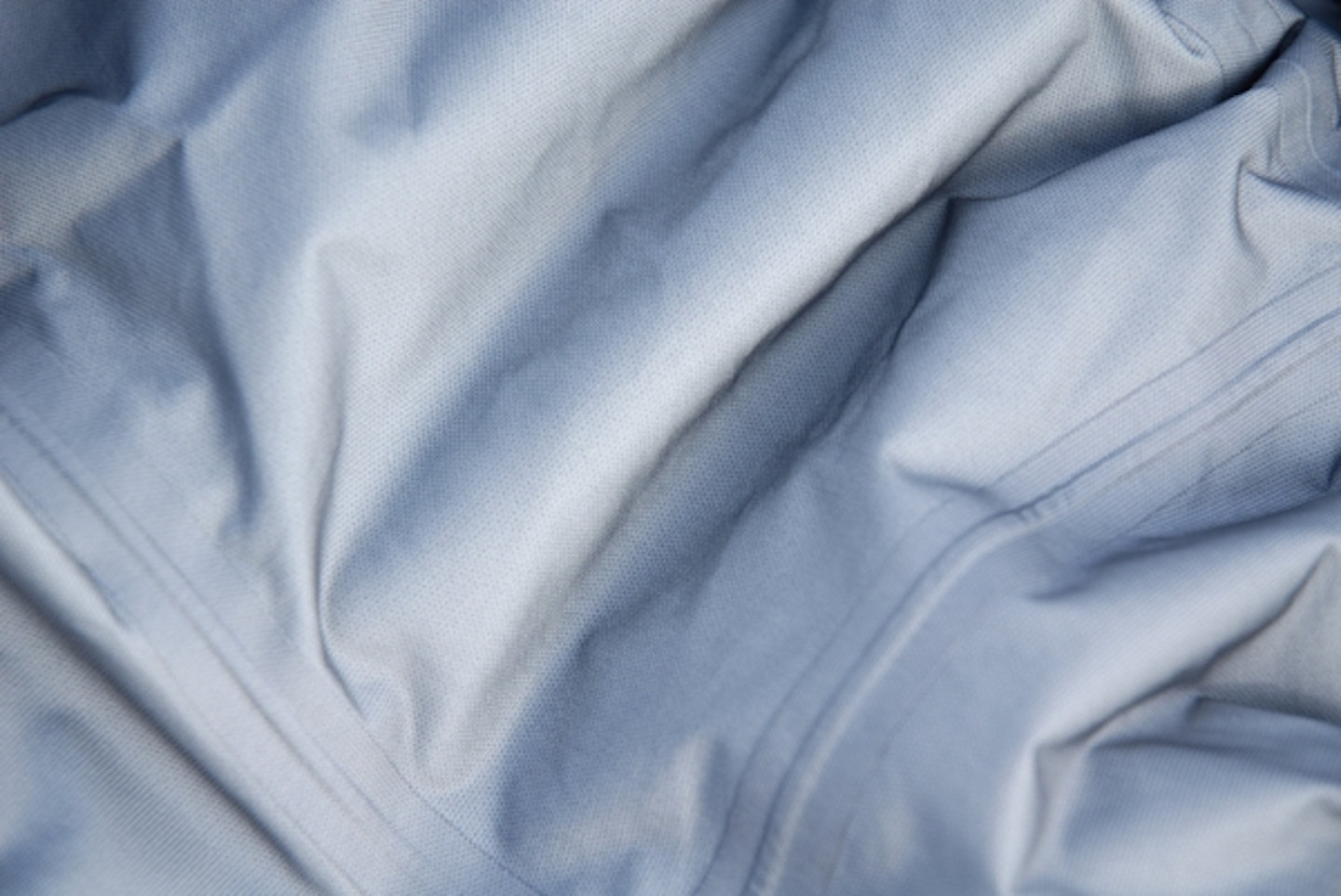 To enhance the performance of Gore-Tex Active, the second-generation laminate features a new thin ePTFE layer, but this is not as thin as the original version, so it will last longer. You then get a C-Knit Backer, as used on other 3-layer Gore-Tex fabrics, to manage condensation. And it is this combination of the C-Knit Backer and the more robust ePTFE layer that results in greater durability while maintaining the highest level of breathability. The overall effect is that this version of Gore-Tex Active feels very light and supple, although slightly less supple than the original. It should also be tougher than the original, but 3-layer Gore-Tex Pro will be the most durable option if that is your priority.
Of course, what matters is not just how great the fabric is but what brands do with it. Berghaus has taken Gore-Tex Active fabric and built the Cape Wrath jacket, which is designed to be used by hillwalkers in the mountains, so you get two large chest pockets and it even has a helmet-compatible hood. So this is serious kit.
FEATURES & FIT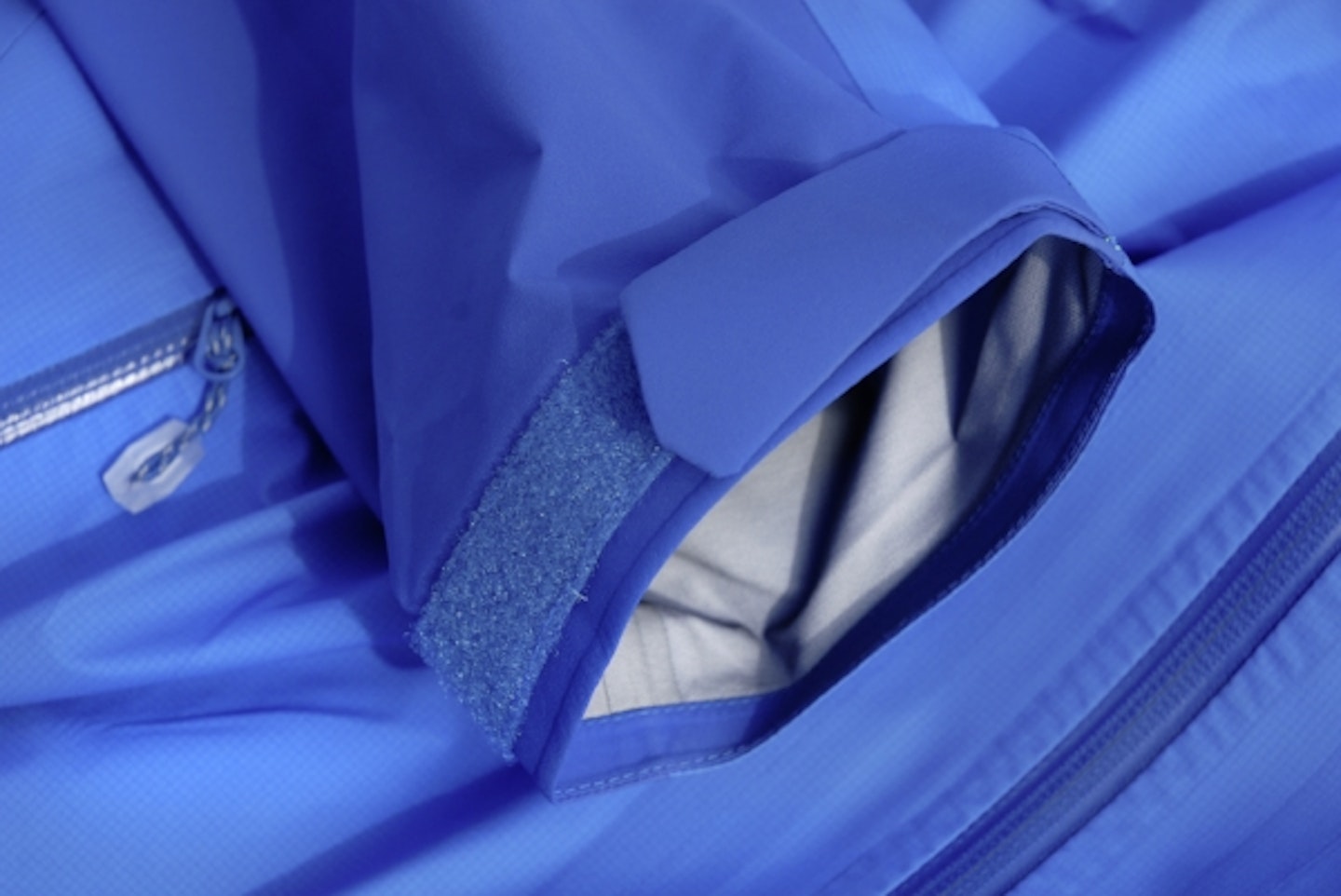 Tipping the scales at just 349g (size large) and packing down to the size of a one-litre water bottle, this jacket is compact enough to throw in your rucksack when it's sunny, so you are well-prepared for the rain that will almost inevitably fall on the hill! That said, the suppleness of the fabric means this jacket is comfortable enough to wear even before the showers arrive.
The Cape Wrath is also reasonably long for such a lightweight jacket. However you could still get a wet bum in the rain, so packing overtrousers is pretty important. The body is reasonably fitted without being restrictive, and the sleeves are quite roomy so you can easily wear a fleece or other insulation underneath. Sleeve movement is also very good without the cuffs or hem riding up when scrambling, and the hood is exceptional, with a good wired peak and superb movement with the head. The main drawback regarding the fit is that there is no women's equivalent.
There are just two pockets, both placed high on the body and large enough for OS maps. They are mesh-lined though, which is great for extra ventilation and weight saving, but does mean water can get into the jacket if you have your hands in those pockets during showers or if you just don't zip them up properly. So for hillwalking and backpacking I'd definitely prefer those pockets to be sealed. That said, mesh pocket linings are a very common feature of lightweight jackets.
ON THE HILL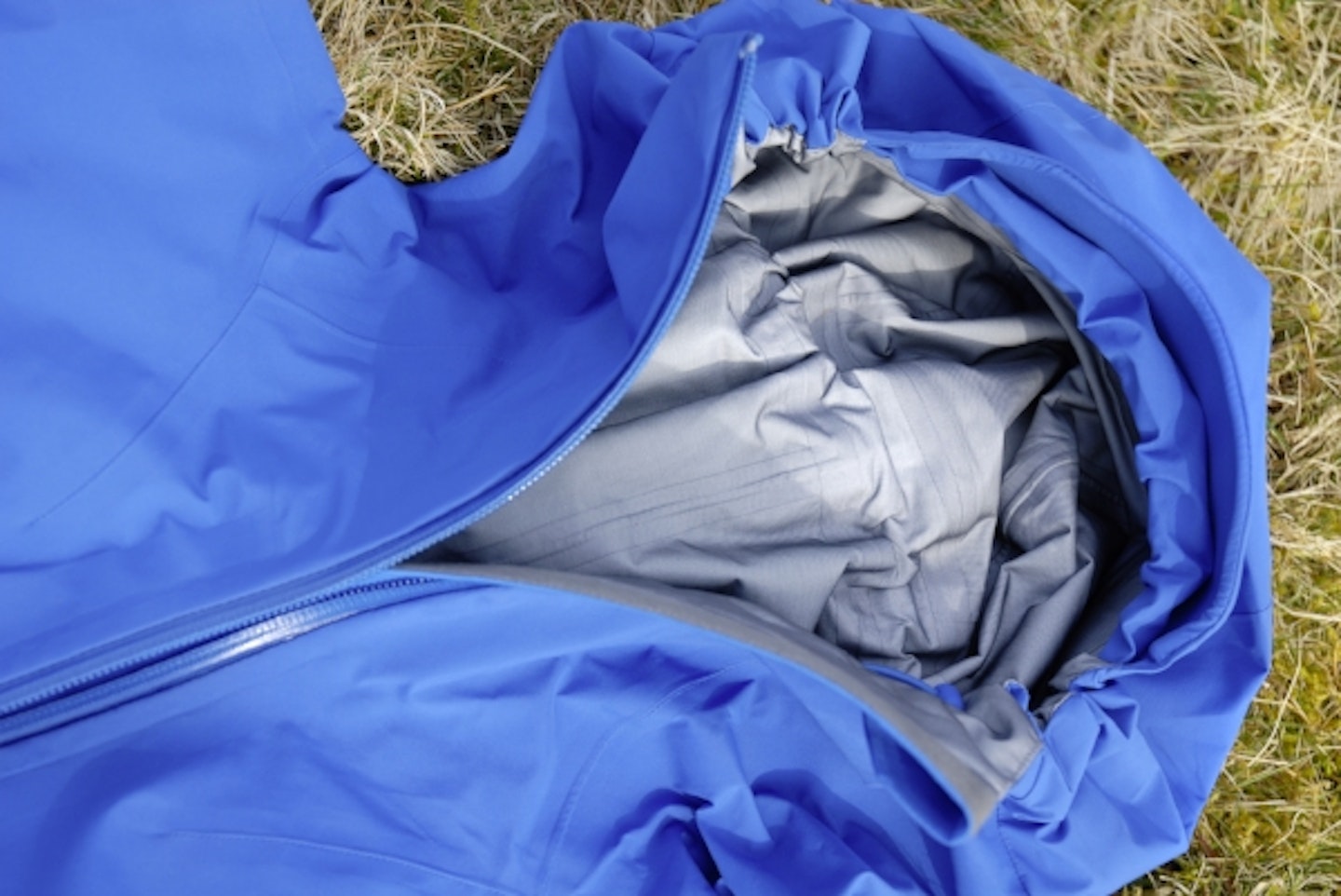 In the Lakeland mountains I've found this jacket offers superb breathability with no condensation build-up. The drawback of all lightweight fabrics is that they tend to buckle a little in the wind, so in the Cape Wrath you tend to feel colder compared to wearing a stiffer Gore-Tex Pro fabric. The hood is superb though, and while I would like a third chest pocket for a map or GPS I do really like this jacket when compared to other lightweight designs.
The price is comparable to others that offer similar levels of breathability, condensation management and features – with most lower-priced options offering less in one of these core areas. So for me this is a great hillwalking and backpacking jacket when you need lower weight. Only the test of time will tell if the claims of greater durability will survive the rigours of a life on the mountains, but the new fabric design does look promising.
VERDICT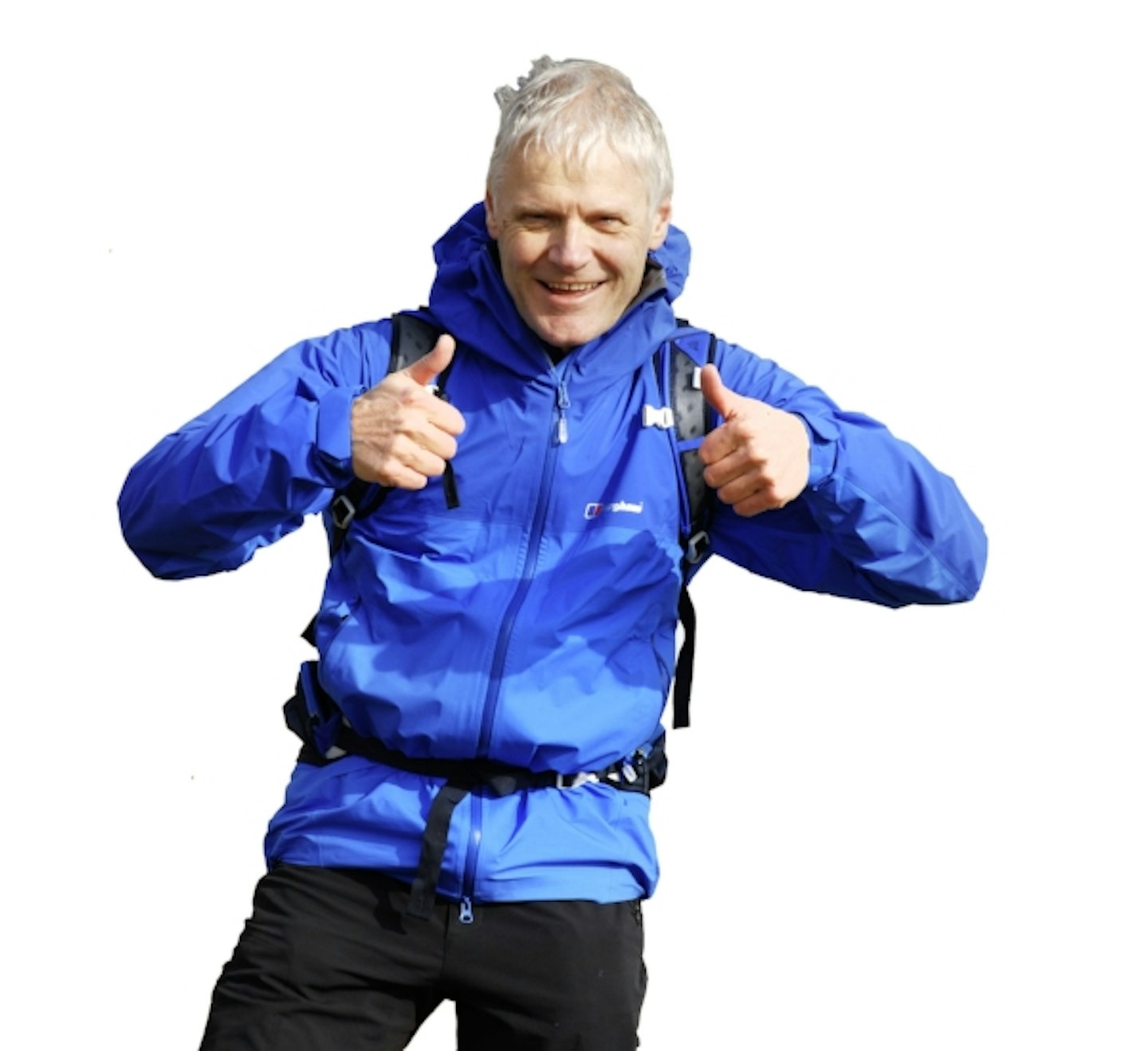 The combination of Gore-Tex Active (the most breathable fabric in the Gore-Tex family) with a very practical design for hillwalking and backpacking makes the Berghaus Cape Wrath jacket a great option when low weight is your priority. But it is a cooler jacket, and its mesh pockets are not ideal in heavy rain.
Features 4/4
Fit 4/4
Comfort 4/4
In use 4/4
Value for money 4/4
OVERALL SCORE 80%