Nokia's 3310 'Brick' phone of the early 2000s (you can buy a modern version of it) stood out as a 21st century appliance because it was tough and durable. Nokia looks to tap into that philosophy again with its new XR21 smartphone. Tough and waterproof, could this be one of the best devices for hikers?
Having a water resistance rating (IP67 or 68, for example) isn't uncommon on current smartphones. The latest iPhone, Samsung, and Google phones all do. But few draw so much focus on being tough and hardy as Nokia does with the XR21 - and you can now save £80 in Nokia's Black Friday 2023 sale.
Either Nokia means business or the XR21 is simply trying to stand on the reputation of its forebears. To determine which it is, we took the Nokia XR21 with us on a hiking trip to Croatia.
Description
Pros
Genuinely tough
No silly 'rugged' styling
Decent camera
Part of Nokia Circular subscription service
Good battery life
Cons
Wide angle camera isn't very good
No expandable memory
Not the best performance for the money
Design and features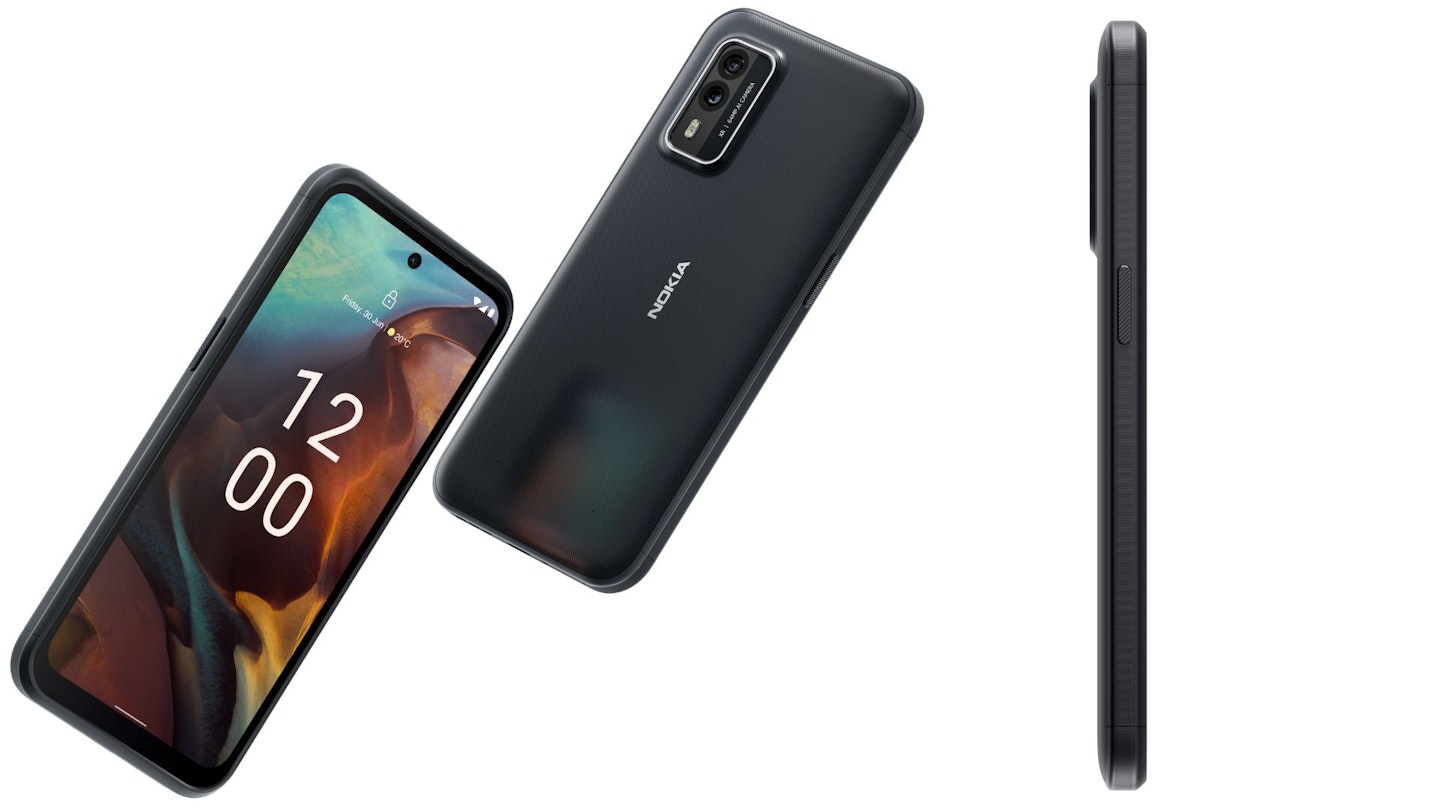 Toughness
We'll start with the armour and get to the guts shortly. The XR21 is constructed with a recycled aluminium chassis, with a toughened polycarbonate back, and Corning Gorilla Glass Victus (as used on the vastly more expensive Samsung S23) over the screen and camera.
There are a trio of toughness ratings: IP68, IP69K, and MIL-STD-810H. IP68 you'll know but IP69K is less common. The '9K' in IP69K means the device can withstand not only full and continuous submersion but also high-pressure, like you get from a pressure washer at close range.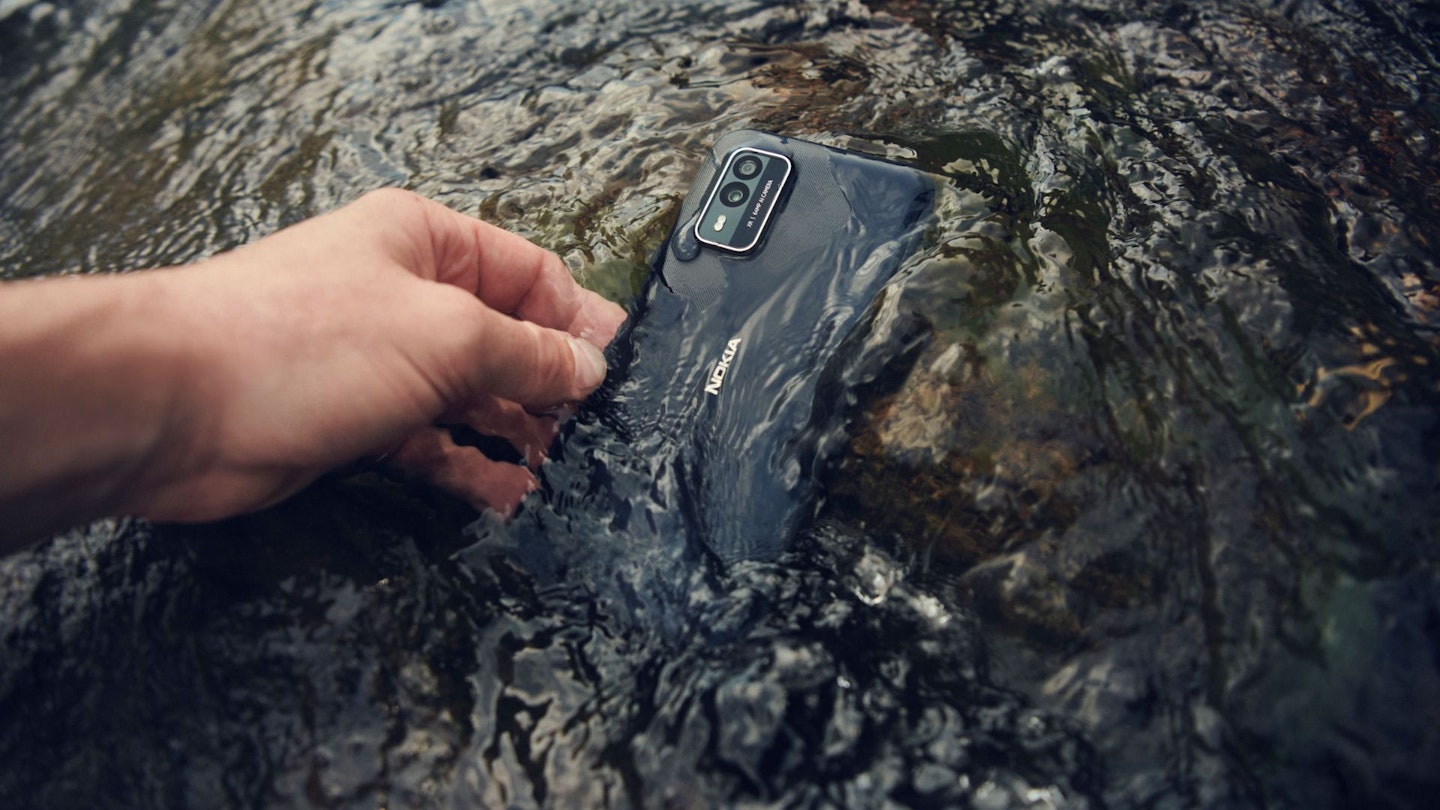 MIL-STD-810H is the latest version of the US military 'toughness' standard MIL-STD-810. Gaining MIL-STD-810H for consumer products doesn't go through any particular organisation or agency.
It comes down to the brand themselves to do testing. It's therefore important to check exactly what this means when a brand claims a product has MIL-STD-810H levels of durability. In the case of the Nokia XR21, it means certified drop protection up to 1.5 metres.
Specs
While the XR21's hardy credentials aim to be class leading, its other specs aren't. Internal storage is a moderate 128GB and can't be extended with a MicroSD. However, you can backup and store items in Google cloud storage.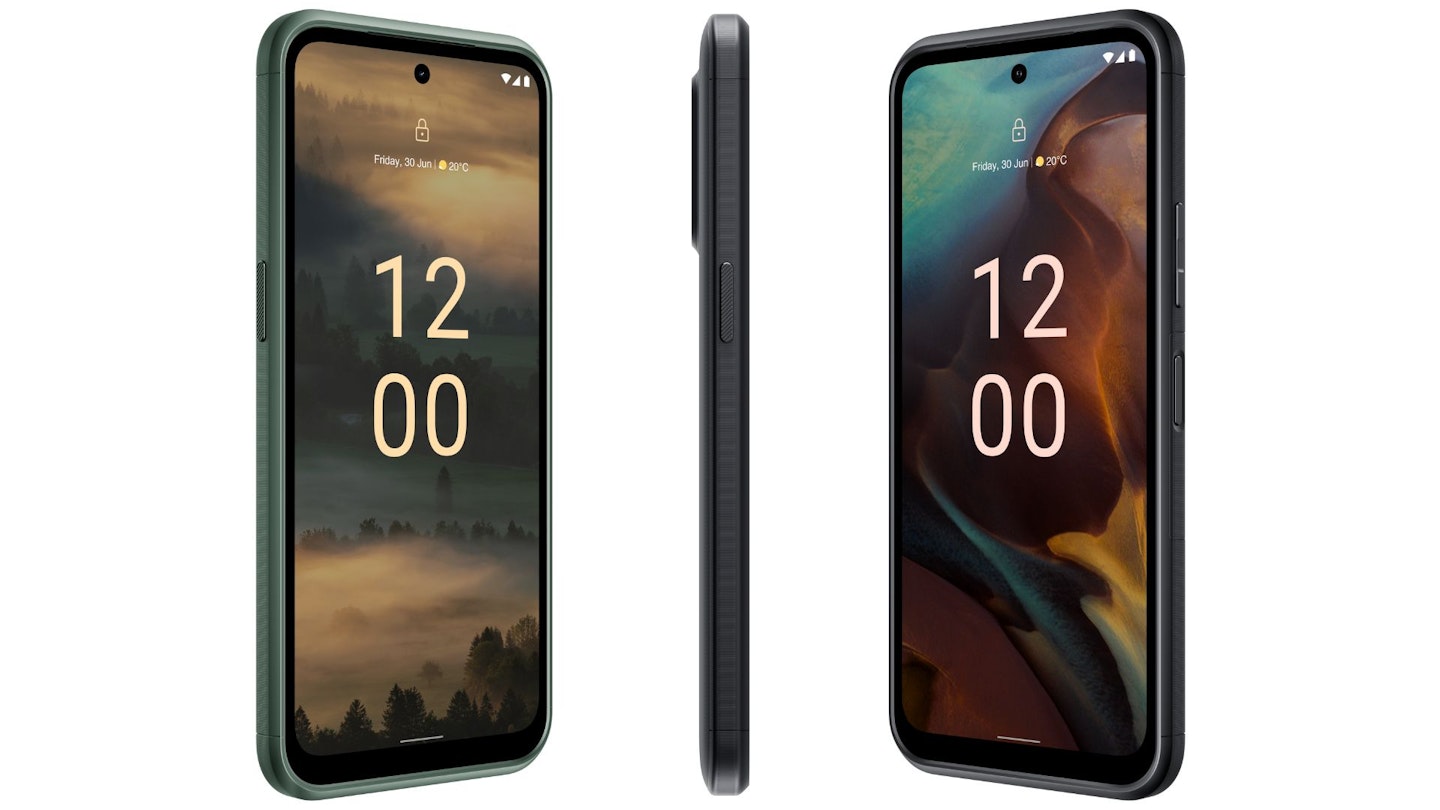 The XR21's screen resolution is decent at 1080 x 2400 and its refresh rate of 120Hz is as good as top-level smartphones. It has a pretty generous battery capacity of 4800mAh and is compatible with up to 33W fast charging. However, it isn't compatible with wireless charging.
There are slots for two nano SIM cards and can also take an eSIM. The latter is a forward-thinking touch, yet the XR21 still features some slightly dated touches such as a 3.5mm audio jack and Android 12 instead of the latest Android 13.
In terms of updates, Nokia offers monthly security updates until 2027 and Android OS upgrades until 2026. Nokia also provides a 12-month screen replacement guarantee for customers in the UK and Europe, plus a three-year manufacturer's warranty.
Performance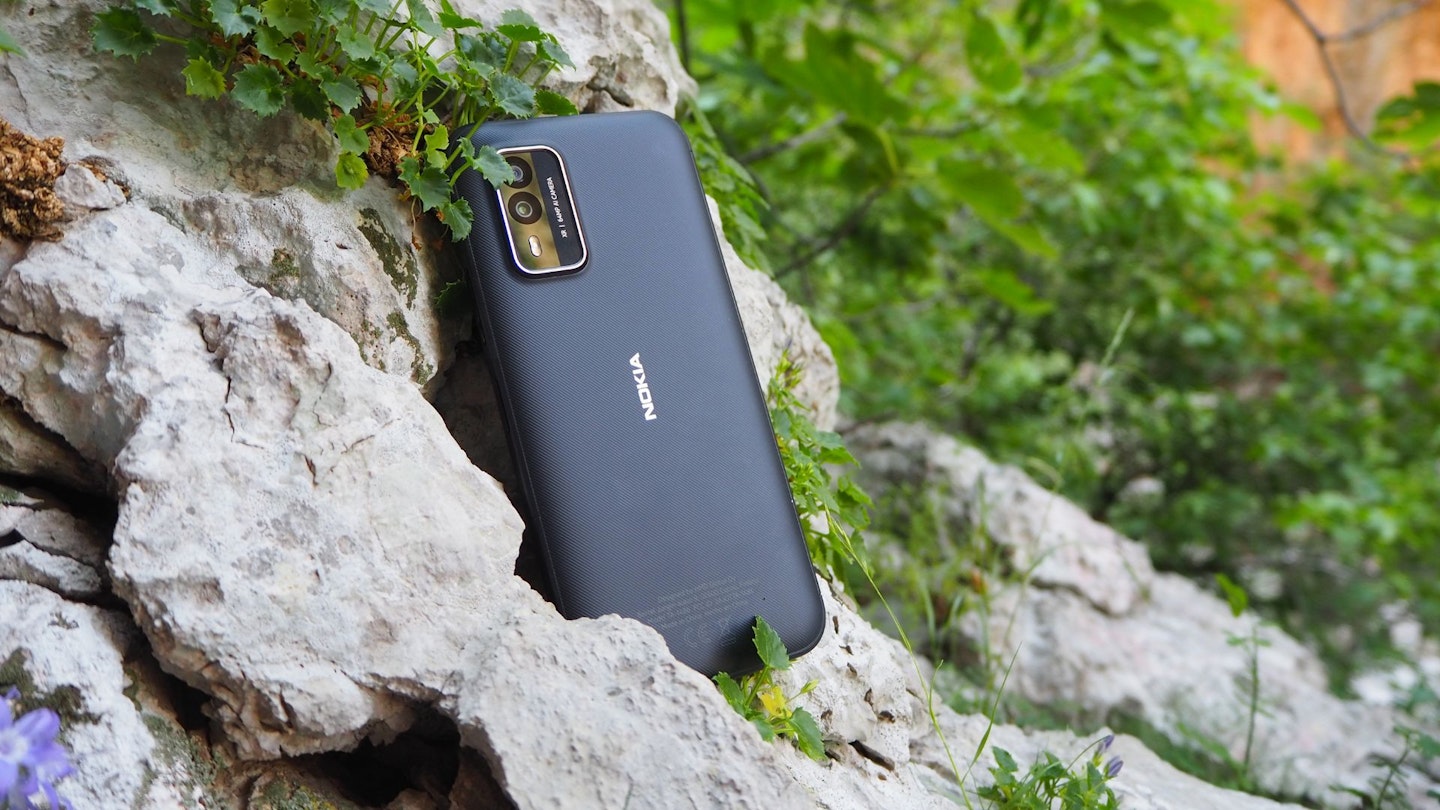 Feel and ergonomics
Despite the durability ratings, the XR21 looks and feels like a modern smartphone. The 6.49-inch screen size is a bit bigger than the iPhone 14 and Google Pixel 7a, but smaller than the iPhone 14 Plus/Pro Max.
The extra armour adds a little bit to the dimensions and weight of the XR21 compared to phones of a similar screen size, but it's something you only realise by looking at the specs rather than by holding the phone itself.
The back and frame of the phone have a subtle but grippy texture. We found it makes the phone easy to keep hold of when you've got wet, sweaty, or greasy hands. We were also pleased to find the touchscreen still responds well when you've got wet fingers too.
With standard use including use of camera, Google Maps, and Bluetooth, we got about two days out of the battery. If you used it sparingly, it could last much longer than that. Power banks take the worry out of phone battery life these days, though.
Camera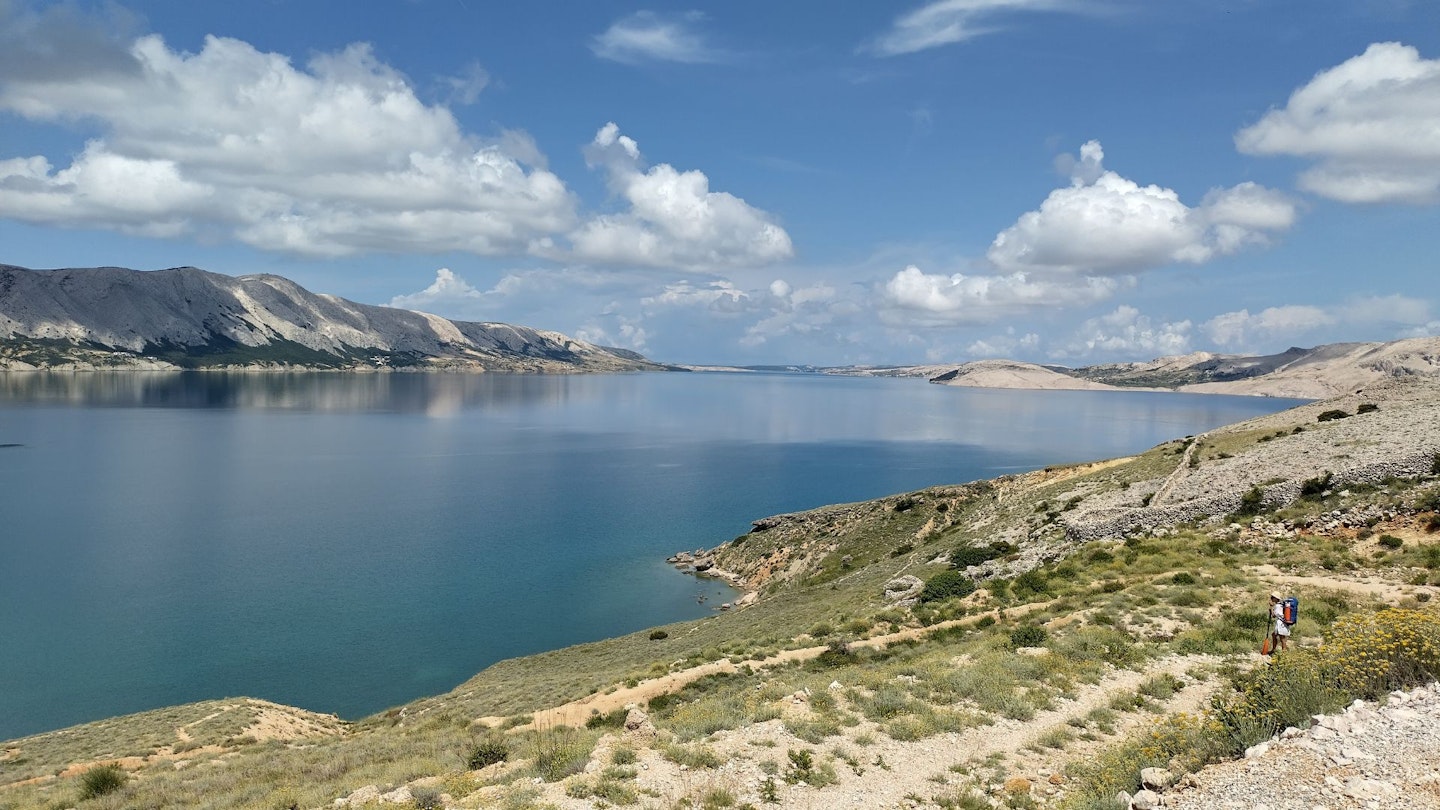 Nokia has drafted in some new software to help make the XR21 camera even better. Half of these are related to low light photos but also include AI technology for better portrait photos and Flash Shot for mast-moving subjects.
Overall, we like the camera setup. The 64 MP main camera shoots high quality smartphone photos, and we like how well the HDR worked in broad sunshine. The 16 MP front camera is decent too. There isn't the staggering array of features you find on iPhones but does well as functional camera.
However, the 8 MP ultrawide camera isn't great, which is most noticeable in lower light. And video can be captured in FHD 1080p at 30 or 60fps but not in 4K. There are functions like Slow Motion but they aren't cutting edge.
Toughness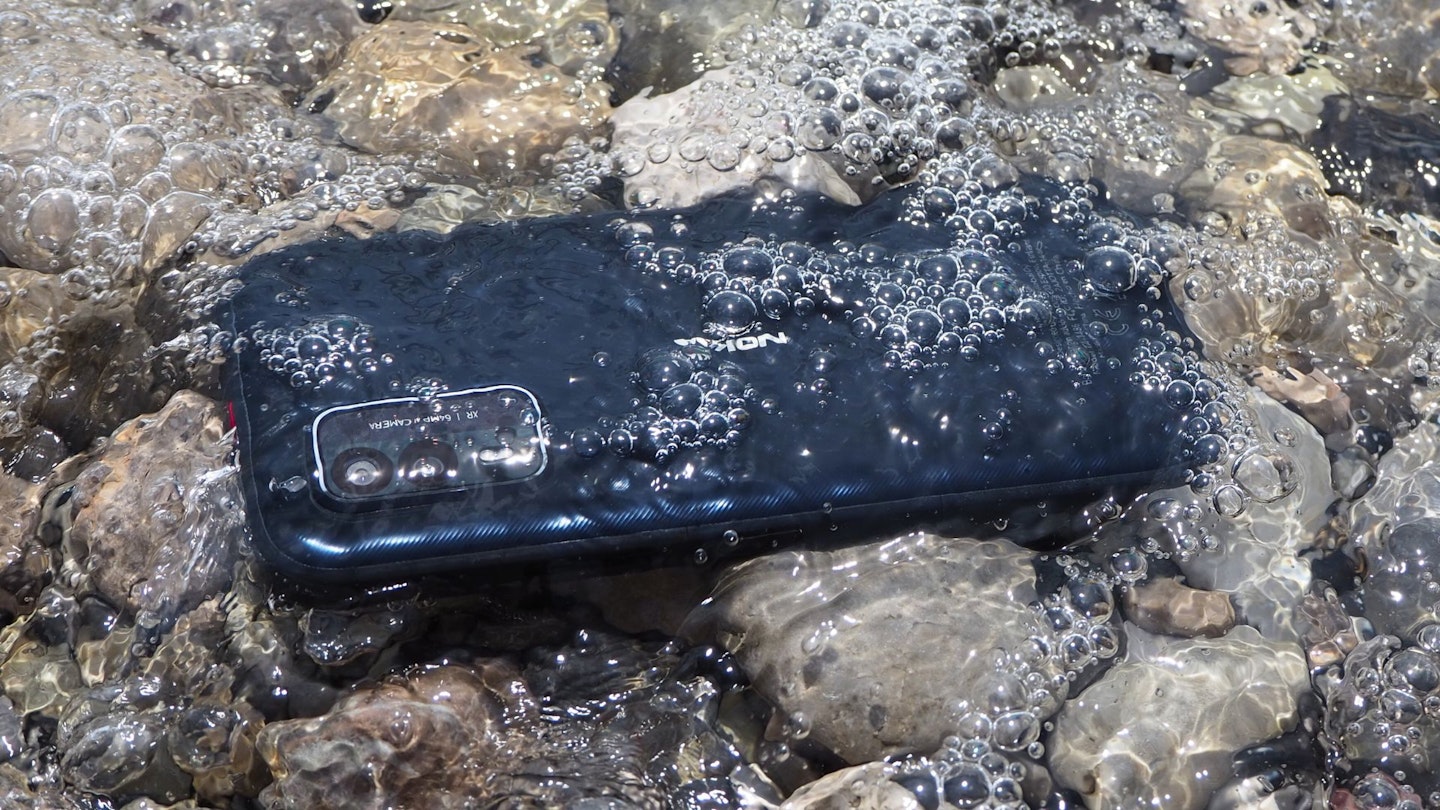 It's easy to get sidetracked by the XR21's software and specs, nitpicking it here and there for not being the very best model you can find. But, as we discovered while in the canyons and coasts of Croatia, that's really not the point of the XR21.
Those features of the XR21 are plenty good enough for those who don't really care about the highest possible performance. It eventually becomes academic anyway when the differences are pretty insignificant.
What matters to the XR21 and the people it appeals to is being genuinely tough enough so that you can take it on your hikes without coddling it like an additional infant. We can confirm the XR21 absolutely fulfils this remit.
It returned from Croatia having made contact with rock and water without wearing any phone case and had nothing to show for it. Deliberately being rough on it would be foolish. But it gives you considerable peace of mind that the only way you'd lose an XR21 in the wilderness is if you lost it down a crevasse or if a crow stole it from you.
Sustainability
There are a few areas Nokia points to regarding the XR21's sustainability. One is that the aluminium chassis is fully recycled. Another is that its hardiness lends to longevity and longevity lends to being more eco-friendly.
Nokia does trade-ins for old phones of any brand and recycles them for you. But Nokia has its Circular phone subscription service too.
The subscription concept is very widespread these days, and Circular 'rewards' you for keeping your device for longer with Seeds of Tomorrow credits for donating to charity or environmental causes. Returned devices are recycled or reused. The XR21 is part of Circular.
Verdict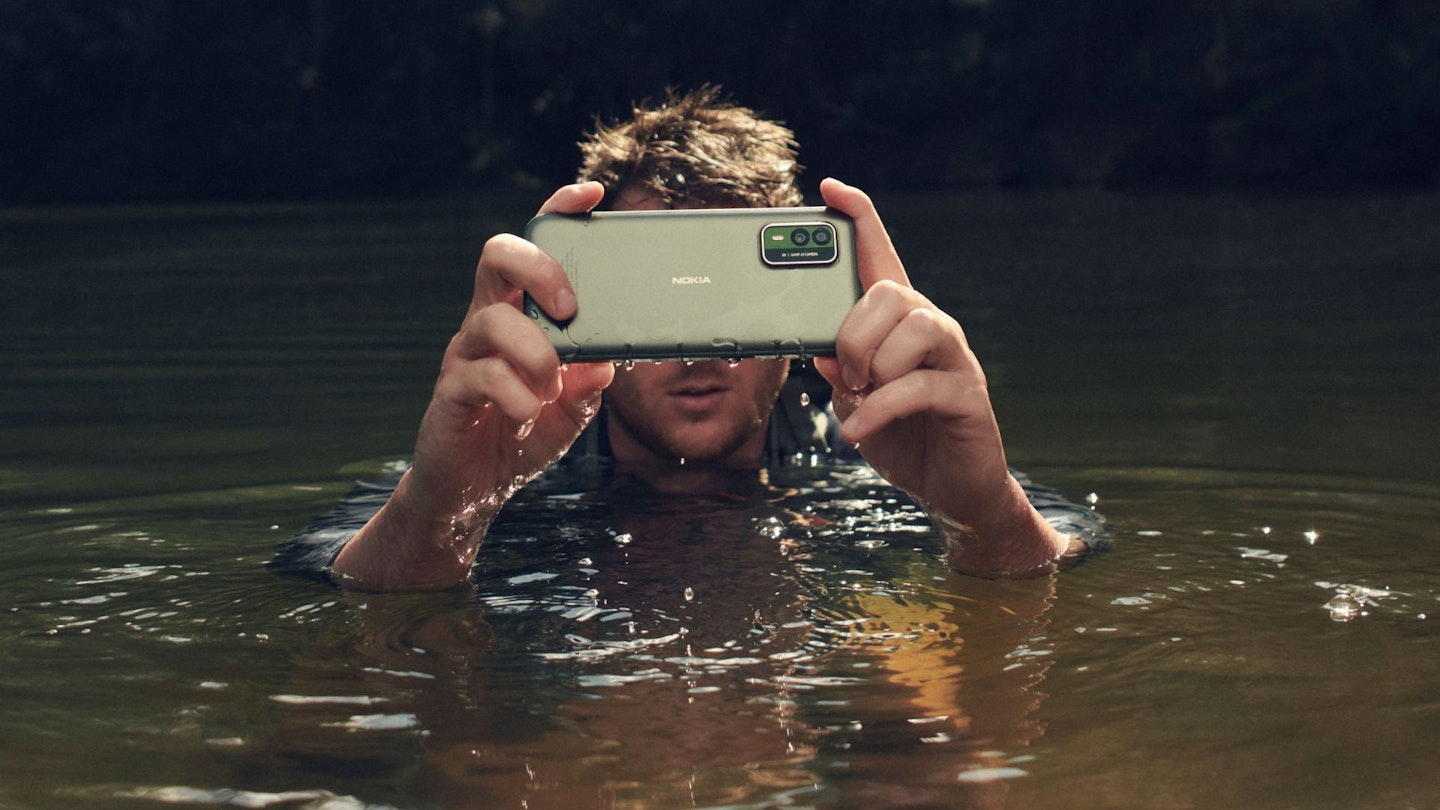 Nokia's XR21 is a phone for those who favour genuine toughness and build quality over the highest possible performance.
Consequently, we like it very much because it's a mainstream smartphone you can take on your outdoor adventures, confident a series of accidental drops or swims won't disable it.
How we tested
We used the Nokia XR21 over three weeks, which included a hiking trip in Croatia. The phone was subject to tough, outdoor conditions, including continuous water submersion and drops from a low height. Testing also included more typical phone functions such as taking photos, using Spotify, and Google Maps.
The reviewer is Chris Williams, one of Live For The Outdoors staff writers and gear testers. Chris has been a journalist for four years and has been hiking for most of his life.
Get half-price digital OS Maps. Trail and Country Walking magazine members get 50% off an annual subscription to OS Maps for 12 months. Find out more here.
Don't forget to subscribe to the Live For The Outdoors newsletter to get expert advice and outdoor inspiration delivered to you inbox!