Julia is a former road marathon runner who won the Coast Ultra Xtreme, set a course record for the South Downs Way, and has bagged FKTs and top 10 race finishes worldwide. As part of the Run 1000 Miles Challenge, we share Julia's experiences of running during her pregnancy, and how she altered her running during each trimester.
Before we start we must caution that each individual's experience is different, and would encourage consulting a medical professional for advice on running while pregnant.
Running is an important part of my life, so much so that I go nearly every day (often twice) and there is very little that gets between me and time on the trails. So, when I found out I was pregnant, I was determined to keep running in the safest and healthiest way for me and my new passenger.
I've spent years training hard, learning lessons in races, and developing nutritional strategies so I can push my boundaries to explore how good an ultra-runner I can be. After living through the pandemic and cancelling a year of race plans, I worked to come back stronger than ever with a string of bucket-list races in my calendar.
Testament to how healthy my body is, I fell pregnant much quicker than anticipated, which meant my goals shifted enormously and I had to begin the task of researching safe ways to enjoy running while I grew a tiny person.
The first trimester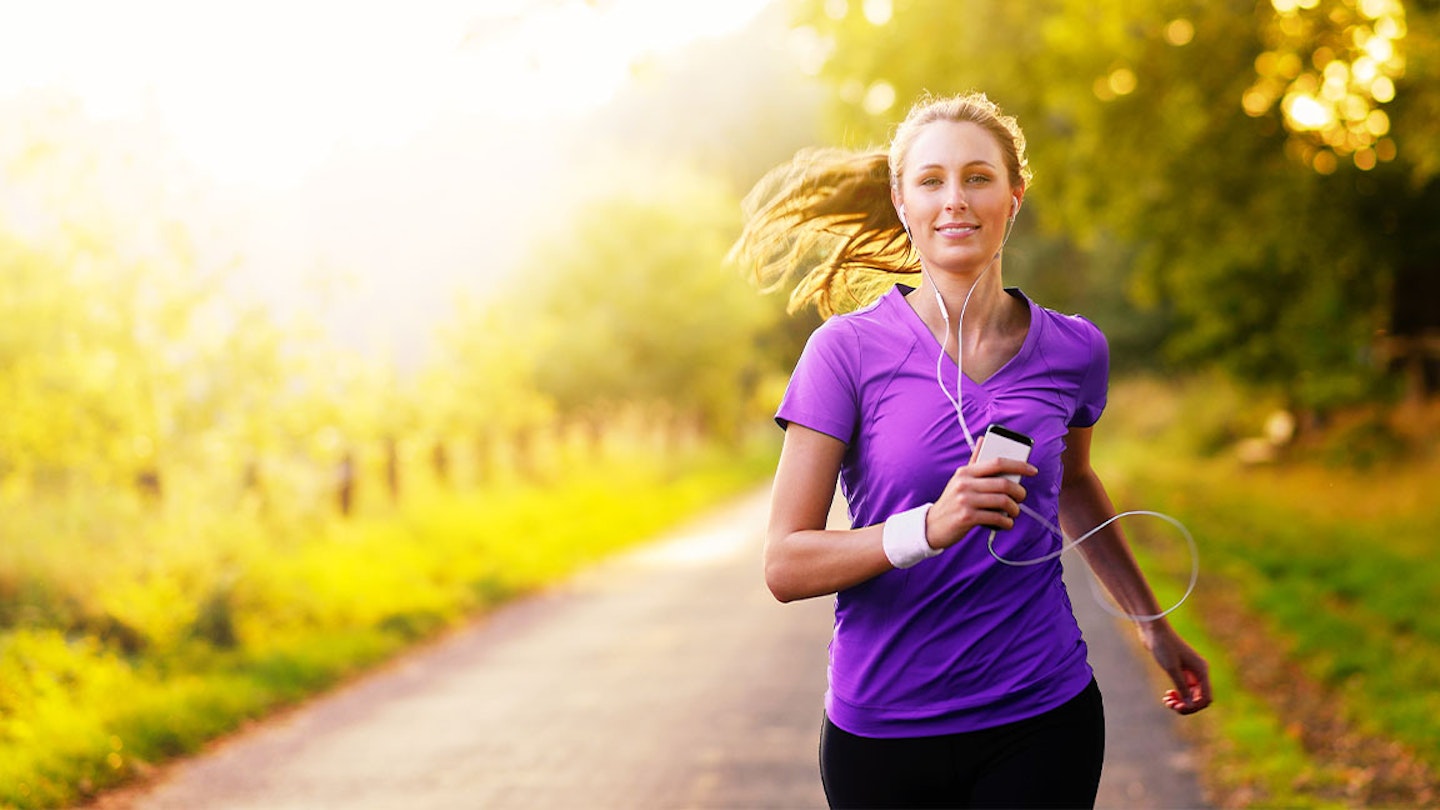 In the first trimester, the idea of running would feel like a chore. I knew that once a mile or two had ticked over, that the nausea and fatigue would subside, but getting out the door was the hardest part.
Every run felt different, and I quickly learned to greet each new challenge rather than resist it. There was no easy transition into pregnancy; the exhaustion, nausea and anxiety came almost immediately, and after hearing some women's stories I realised that I got off lightly!
 Keen to find a sustainable way to run while not being sick in a bush, I spent hours scouring the internet. General guidance was for women to partake in light exercise with an emphasis on avoiding over exertion; targeted for a general population who are more sedentary.
I found scientific research papers related to pregnant female athletes giving evidence to support continuation of training, stating that mothers who remain active had smoother labour and healthy babies. The main piece of advice I'd give is to listen to your body. Runners know to listen to even the smallest of whispers of distress, so pregnant athletes especially need to tune in.
My body told me to slow right down for nearly every run, so I did without a second thought. On occasions I got the urge to run just a little faster, adding bursts of pace, but I didn't do a single speed workout. For someone who enjoys running fast I was surprised how easily I welcomed and loved easy running.
The second trimester
As nearly all runners like to have some form of tangible goal, at the start of the second trimester I set myself some targets: to be consistent (choosing frequency over volume); a local race went into the calendar at the last minute; and a solo challenge to run '26 miles at 26 weeks'.
Having targets felt great, but I prepared myself mentally for if my body said "no", reassuring myself that missing my goal wouldn't be a failure as the only real aim was a healthy, happy pregnancy.
The long run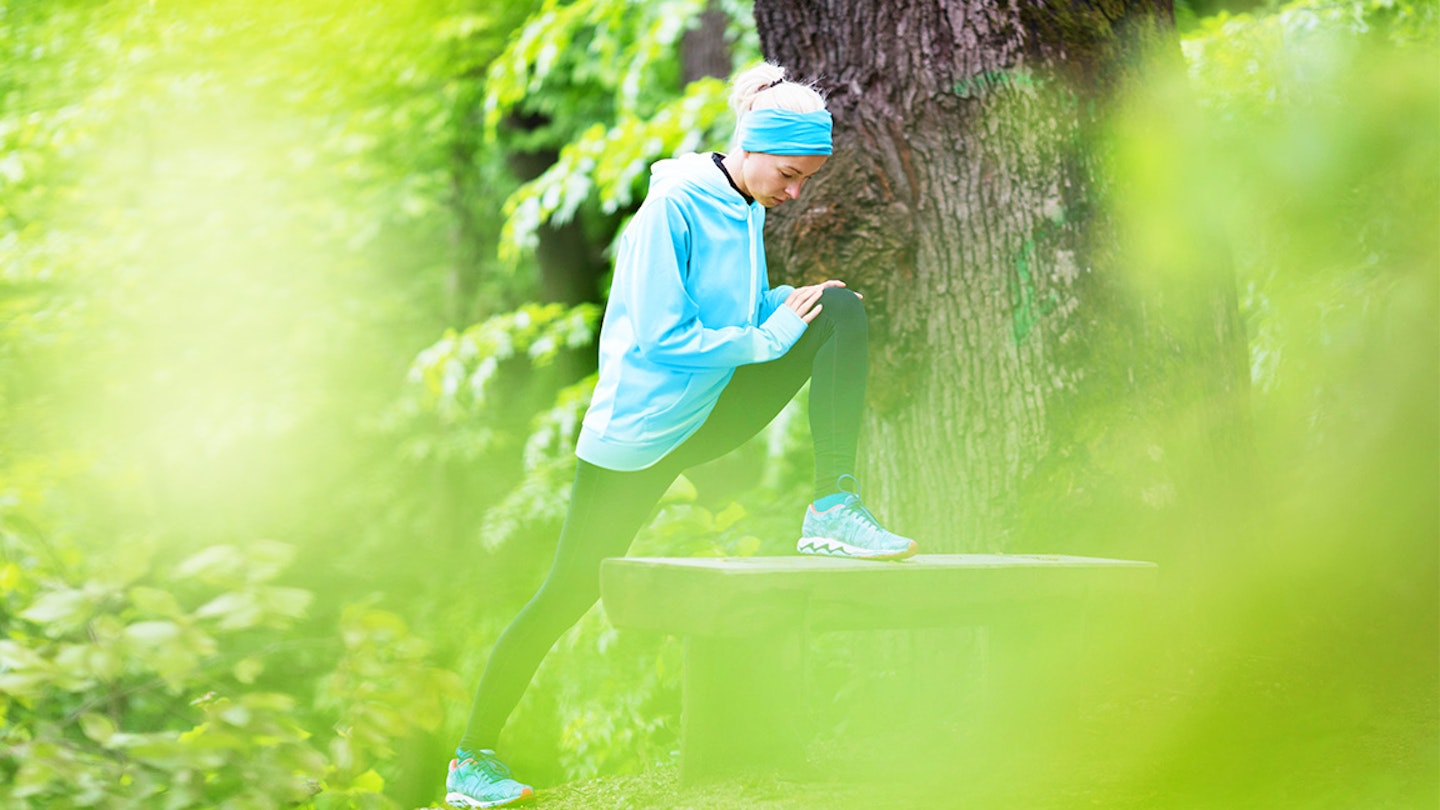 I reintroduced a bi-weekly long run, never more than two hours, which felt about right. The only outcome being to build confidence to comfortably run the race in the 24th week of pregnancy.
I fuelled every long run as if it were double the distance and took twice as much to drink – pregnant women bonk hard and fast! Come race day I toed the line feeling excited and joyful to celebrate how strong my body was. I smiled and enjoyed every single step of the way not worrying that to keep efforts low I was hiking up the hills.
I shared a few miles with my dad, gave plenty of high-fives along the way and couldn't believe it when I made a podium spot! Bump placed on its first race without even taking a step.
A few weeks later came the ambitious '26 miles at 26 weeks', which sensibly became '26 kilometres at 26 weeks'. While I could technically have run a marathon distance, it just didn't feel right or necessary – especially on the Cornish coast.
My partner Dan and my dog checked in with me along the route, delivering snacks, drinks and fist bumps, leaving me to get from A to B with no clock and no competitors. I loved it, and it reminded me of everything I love about running.
Although this felt well within my comfort zone, I knew it would be the last long effort during my pregnancy – bump was getting bigger, and tiredness crept in if I pushed my energy limits.
The third trimester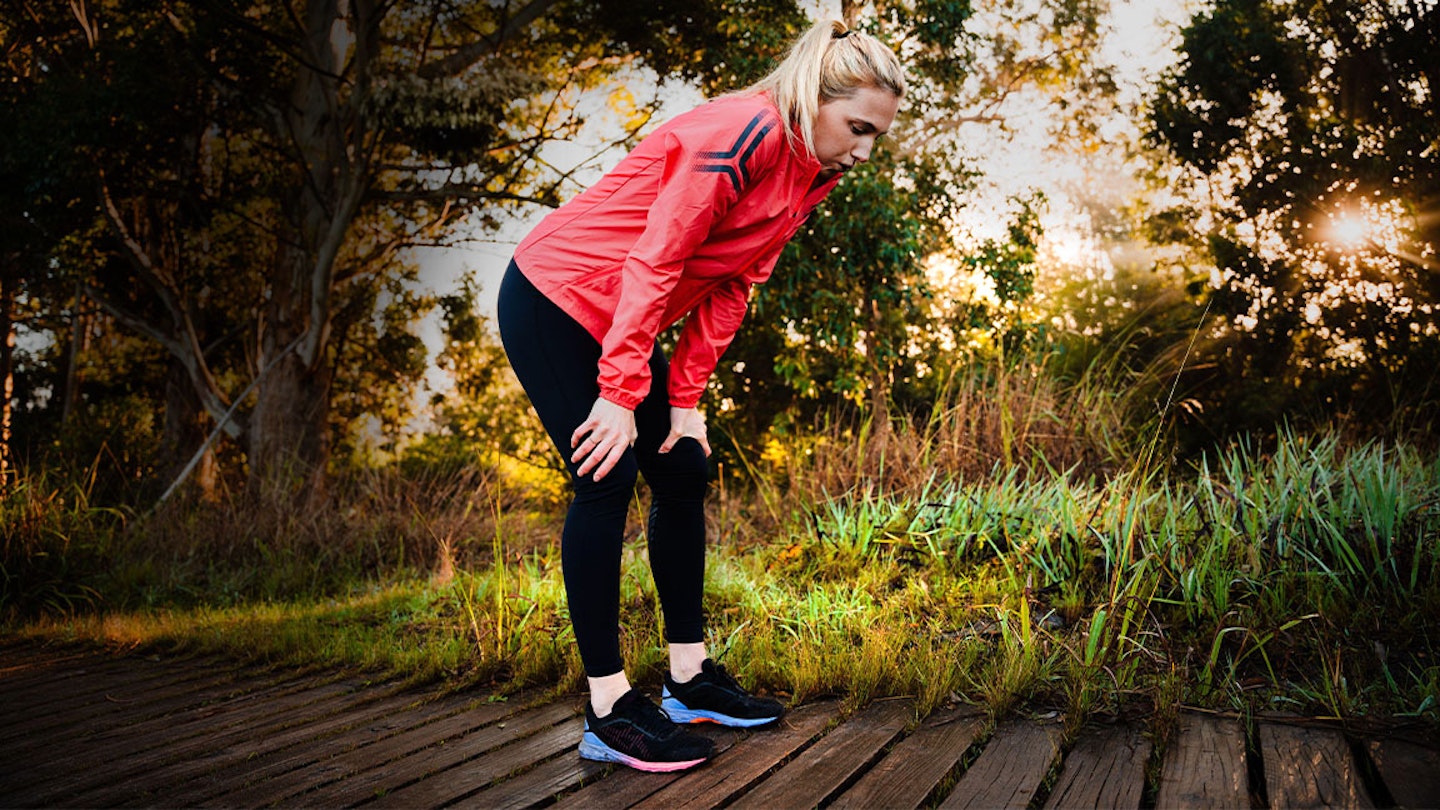 For many women, the third trimester becomes the real challenge, with babies being much heavier causing crippling pelvic and back pain. I approached every run with trepidation. I certainly got slower, and runs got shorter, but I enjoyed every one of them, arriving home feeling the same high I always did.
I put some of this longevity down to the core and strength work I focused on, doing pregnancy-approved workouts two or three times a week. That's not to say it was always a comfortable ride – lightening crotch made regular appearances (think baby punching your pelvic floor), running downhill became particularly unpleasant and wee breaks doubled in frequency, but it was worth it for that time outside.
I chose routes that were easy underfoot, and close to home so I never felt I was taking a risk. I can't recommend trail running through pregnancy enough if it's already a part of your daily life – it gave me a link to normality at a time of so much change.
It set me up both physically and mentally every day. I could still have my time on the trails enjoying moving through nature, and the removal of all my pre-pregnancy effort and time goals felt freeing.
It was amazing to share a running journey with my baby boy before I'd even met him and the experience was hugely empowering. I now take him walking on the same paths I ran along during pregnancy and tell him of the adventures we've already shared, including the five-mile route we ran together on the morning he arrived.
Top 12 tips for pregnant runners
If you are uncertain, check with your doctor about running through your pregnancy. They know your health situation best, but generally if you did it before you should be fine to continue.

For core routines tailored for each trimester, I used "Bumps and Burpees" by Charlie Barker with upper, lower & full body workouts with adaptations to keep movements safe and effective. Aim for two to three times a week and, if time is tight, favour these over a run – you'll feel the benefits during and postnatally.

Pelvic floor exercises! They may not be exciting, and you can't see a difference after weeks of doing them but they will be your saviour long-term. Growing a baby puts a lot of pressure on your pelvic floor; follow that up with a vaginal delivery and you will be glad that you strengthened it. A simple routine of long and short holds both sitting and standing done once a day will go a long way.

Nutrition is so important. Never train fasted when pregnant. Focus on carbohydrates before exercise and make sure you replenish post-run. Running can remain sustainable and you aren't leaving yourself or baby in a calorie deficit. Pregnancy isn't the time to start a diet.

Stay on top of rest. Prioritise your wellbeing and don't compromise on good sleep time to squeeze in exercise. Growing a new person is an exhausting task.

Don't skip the warm-up. This can be as simple as walking before a run or a short stretch sequence. Be kind to your pregnant body.

Kit will evolve as your body changes. Maternity leggings or shorts will give extra bump support, and you should definitely invest in a good sports bra. I found the Runderwear seam-free bras meant I avoided chafing, but for women with bigger busts a supportive maternity bra will be a worthwhile investment. A belly band was invaluable – lifting bump out of my pelvis a little and giving extra security on the move.

Choose comfortable but supportive footwear. I ran in highly cushioned shoes for the comfort. Favour function and comfort as you want the knowledge that a shoe won't let you slip and gives you happy feet.

Routes should stay close to home, be reliable underfoot and have plenty of places for a wee stop… or four.

Keep it under control. There is no benefit to be had from pushing a race pace or distance right now. Walking breaks are welcomed – don't be afraid to slow it right down to keep it under control.

Favour frequency over distance. If your body stays in the habit of regular running it can adapt.

Do what makes you happy. If running brings you joy during pregnancy then continue to do it. If it feels like a chore, make adjustments until you find that thing that makes your body feel good. With an enormously changing body comes stresses both physically and mentally so allow yourself the space to explore what feels right for you. This might be swimming, yoga or walking but don't feel like you've lost your inner runner if you have to adapt your exercise – pregnancy is temporary and the experience should be enjoyed as much as possible.
The views expressed in this article are based on the experience of one person. Please ensure you consult with a doctor or professional before taking part in any physical activities while pregnant.
Don't forget to subscribe to the Trail Running Newsletter to get expert advice and inspiration delivered to your inbox.
This article is brought to you by the official Trail Running Run 1000 Miles Challenge.