The Saucony Peregrine 13 trail running shoe has a family tree long enough you could call it a dynasty. And we shall.
The Peregrine dynasty has always stood for lightness and speed. This newest addition to the family is taking over from a shoe that was praised for being lightweight and comfortable and suitable for a wide variety of trail runners.
Inevitably, the question being asked of the Peregrine 13 is whether it can do any better. It's even lighter, which is a very promising start, but what about the rest?
We've had the Saucony Peregrine 13 for several weeks to find out answers.
Design and features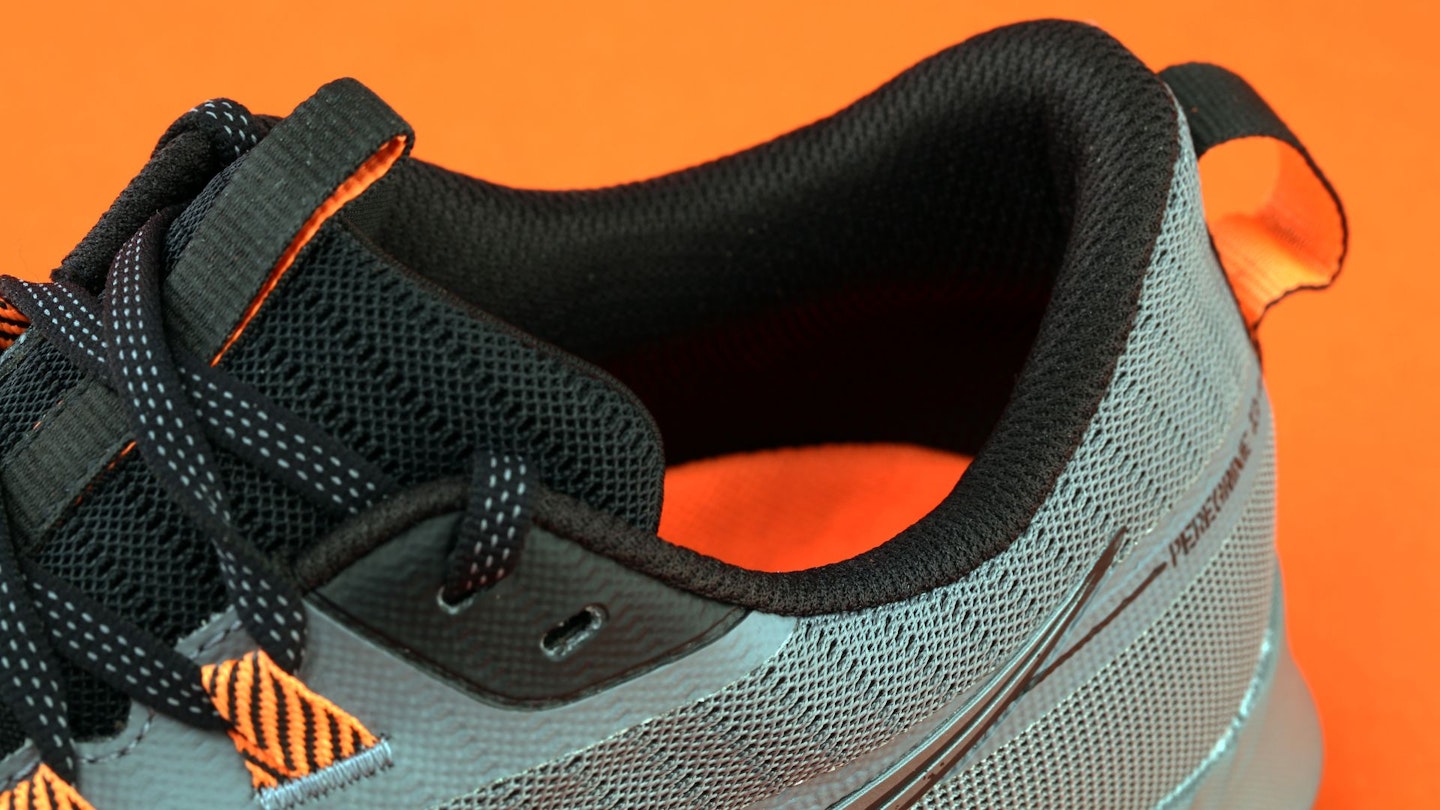 Those familiar with Saucony trail running shoes won't find anything strange or revolutionary in the Peregrine 13. It still features the brand's PWRRUN foam midsole and PWRTRAC rubber outsole. Above that, there's a lightweight mesh upper construction that can be had with a Gore-Tex lining (Peregrine 13 GTX).
Drop (4mm) and lug depth (5mm) are the same on the Peregrine 13 as they were on the 12, so what's new?
The Peregrine 12 was quite a bit lighter than its predecessor, and the 13 shaves more weight off again. The 12 weighed 275g, its successor weighs 260g. Yet, the midsole on the 13 is a bit more cushioned, thanks to a 1.5mm stack height increase.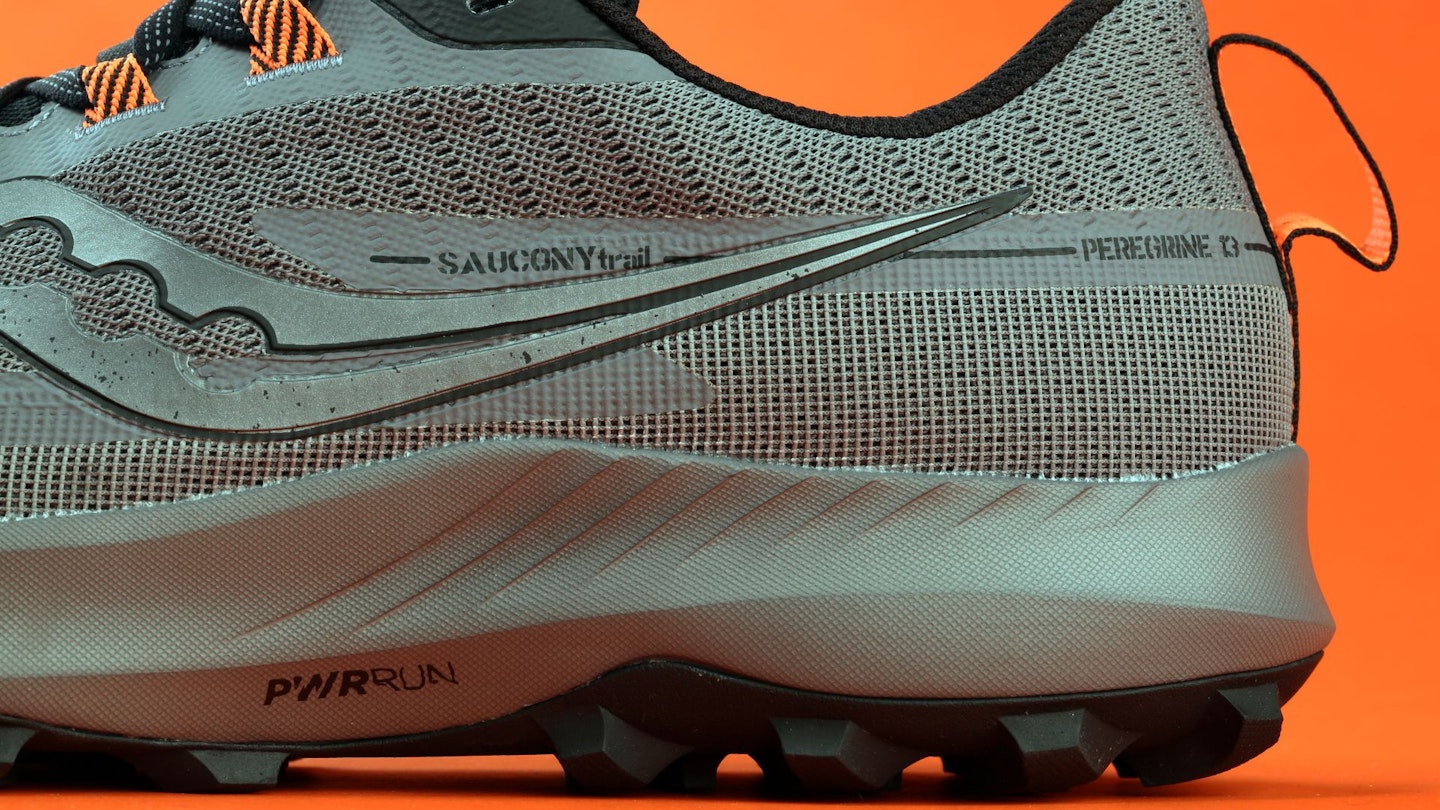 There are of course men's and women's versions of the Peregrine 13, with three models on offer: Peregrin 13, 13 GTX, and 13 ST. The ST is aimed more towards soft ground and gets bigger lugs (6.5mm) as a result.
Because of its large range and set-up, the Saucony Peregrine has long been seen as a shoe for basically any trail runner. The 13 looks to continue that reputation. Let's get into the testing...
Performance
Saucony shoes have tended to offer better width compared to brands such as Salomon. Indeed, the Peregrine 13 has a cosseting fit, but still allows room for your toes to wiggle and splay.
The Gore-Tex version on test here feels remarkably similar to the standard 13. The membrane is very thin – it doesn't feel exactly the same as the non-GTX version but the discreet 'Gore-Tex' print along the side of the shoe is more of a giveaway than the membrane itself.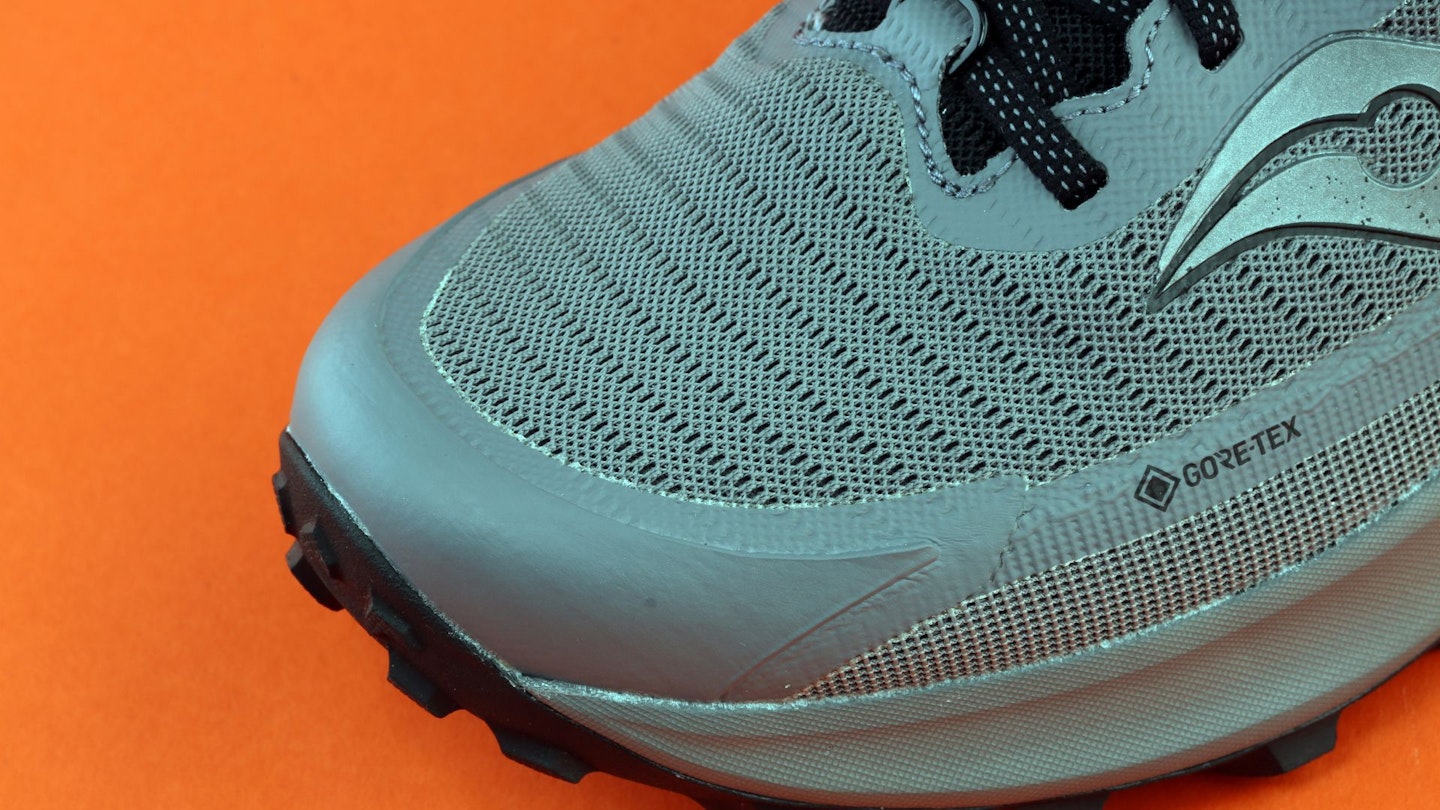 On the trails, the Peregrine 13 has enough cushioning for mid-distance runs. For long and ultra distances, something like the Scarpa Spin Infinity or Saucony's own Xodus Ultra 2 is better suited.
But within its distance boundaries, this shoe is a performance star. It grips and responds so well on dirt paths and gravel tracks, even when they're quite steep or technical. Its low weight pays dividends too, as one would hope. A carbon plated shoe offers better propulsion, but it's important to remember how much stripping the grams can do too.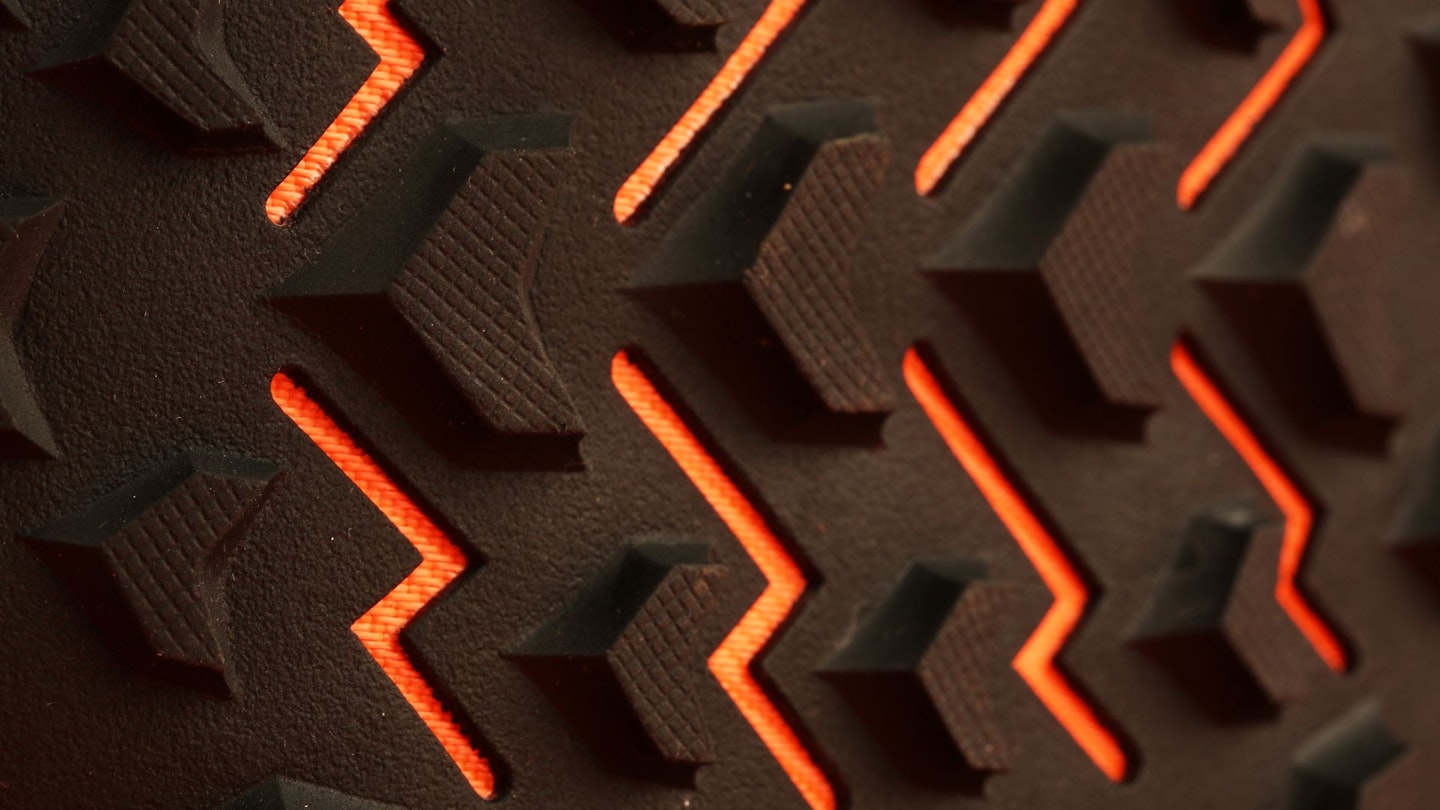 The Gore-Tex version does a stellar job of keep moisture out. It obviously doesn't breathe as freely as the other versions, but is impressive for a waterproof shoe nevertheless. There is a gusseted tongue to help keep debris out, too.
Sustainability
The Saucony Peregrine 13 is vegan in all its guises, and all contain some portion of recycled material. Though how much isn't revealed.
Saucony is part of a larger conglomeration called Wolverine Worldwide, which owns Merrell, among others. Gauging whether Saucony and its parent company is being as sustainable as possible is tricky.
Saucony and Wolverine Worldwide are part of the Sustainable Apparel Coalition. It's a massive coalition of retailers, manufacturers, NGOs and other members. Their aim is for the industry to improve its sustainability through its Higg Index (sustainability in the supply chain).
What makes this tricky to assess is because the SAC consists of both well-known sustainable and less sustainable brands. This suggests the SAC's 'shared vision' of sustainability isn't all that universal. So, beyond what little Saucony is upfront about, it's hard to say. In its 2021 Global Impact Report, Wolverine Worldwide points to quite a lot of community projects, but is pretty vague regarding responsible sourcing, supply chain, and hard targets.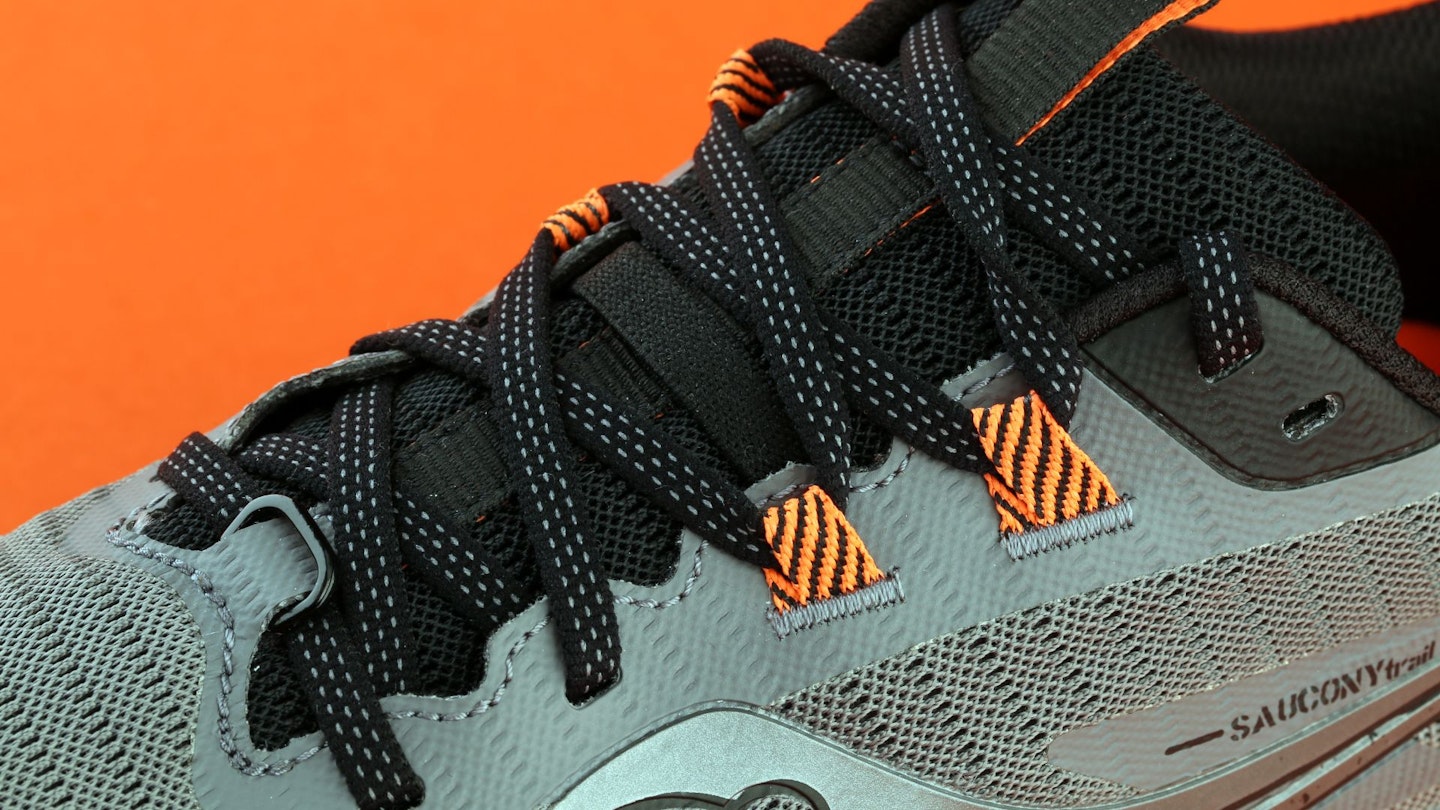 Price and competition
At the time of writing, the Peregrine 13 costs £130, or £140 for the 13 GTX. This is about the same as other lightweight trail running shoes from Salomon and Hoka, for example.
Saucony produces an even lighter, faster trail running shoe called the Endorphin Edge. It uses a carbon-plated midsole and is even better for fast trail running.
While it has a performance edge over the Peregrine 13, the Endorphin Edge isn't as much of a trail running shoe for all like the Peregrine 13 is. This is largely because it costs a lot more. But the Endorphin Edge's stack height is bigger and the PWRRUNPB foam midsole, while squishier, doesn't offer the same stability.
Verdict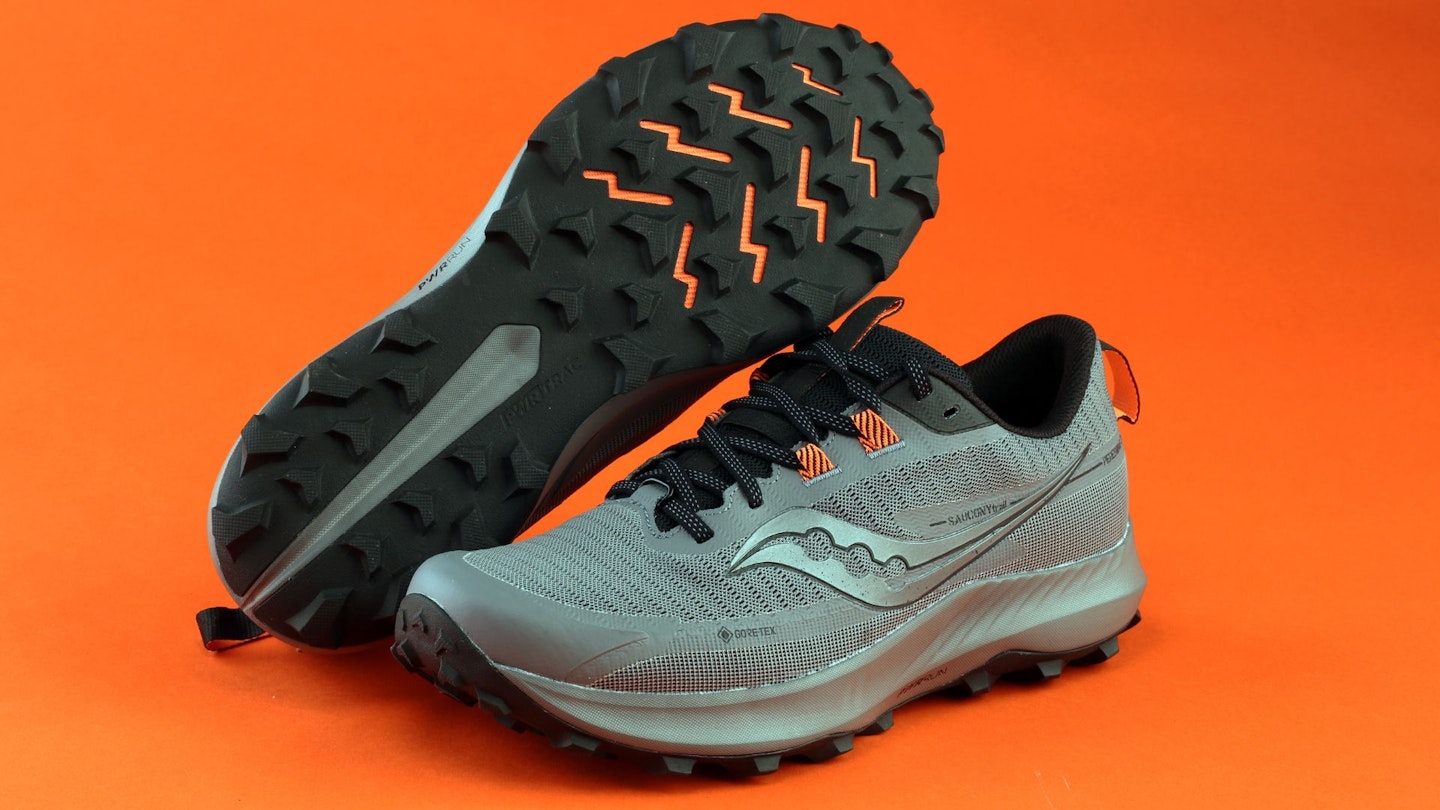 Taking over from the 12, the Peregrine 13 is not just adequate, it's a noticeable improvement. The weight reduction, comfort, and agility keeps this shoe focused and fast. It's a great shoe for any trail runner, including those new to the sport.
The only question mark that hovers over it is the brand's sustainability. It's important that brands are very upfront about how their products are produced and what efforts they're making to improve. It would be good to see Saucony be more transparent about this, otherwise we tend to assume worse rather than better.
Check out the Peregrine 13 GTX here | Check out the Peregrine 13 ST here
Pros
Even lighter than predecessor
3 different versions available
Vegan
Fantastically comfortable
Very grippy on almost all surfaces
Cons
Not ideal for long distances
Questions over brand sustainability
For all the latest news, tips and gear reviews, sign up to the Trail Running Newsletter.