If bootmaker KEEN excels at one thing, it's comfort. Actually, to be fair to KEEN, they excel at a great many things, but it's unlikely they'd object to the acknowledgment that comfort is their speciality. The Ridge Flex Mid boot (also available as a low shoe) is no exception. Straight out of the box it offers almost slipper-like comfort, but with a robustness that makes it clear that this is a boot for gobbling up the miles.
Its wide fore-foot allows the wearer's toes to spread out and find space which, while not ideal for precision climbing, is exactly what you want from a classic walking boot. At the other end a heel-capture webbing system adds stability and helps prevent heel-lift, something which can rapidly cause rubbing and blisters. In combination with the roomy toe-box and secure heel lock, the lacing system provides a comfortably snug fit; again, everything suggests this is a boot for covering distance with minimum effort and maximum comfort.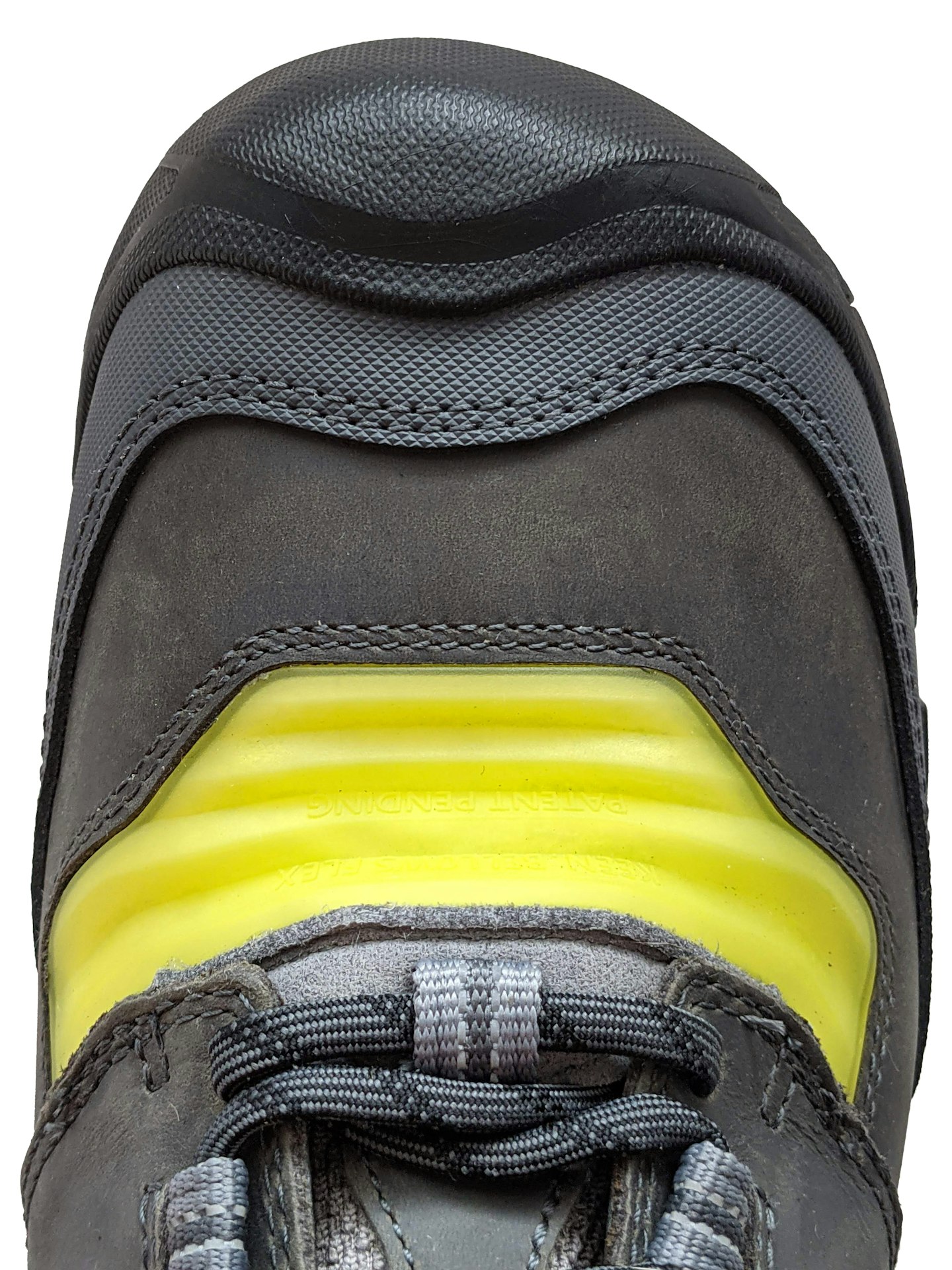 The lightweight leather and mesh upper features KEEN's proprietary KEEN.DRY waterproof and breathable membrane, while an Eco Anti-Odour treatment and quick-dry help ensure the inside of the boot remains a nice place for feet to be. On the underside, the KEEN.ALL-TERRAIN rubber outsole offers plenty of traction, and although the lack of a heel-breast means that very steep or very soft ground might prove a challenge, there's certainly enough grip here for most terrain.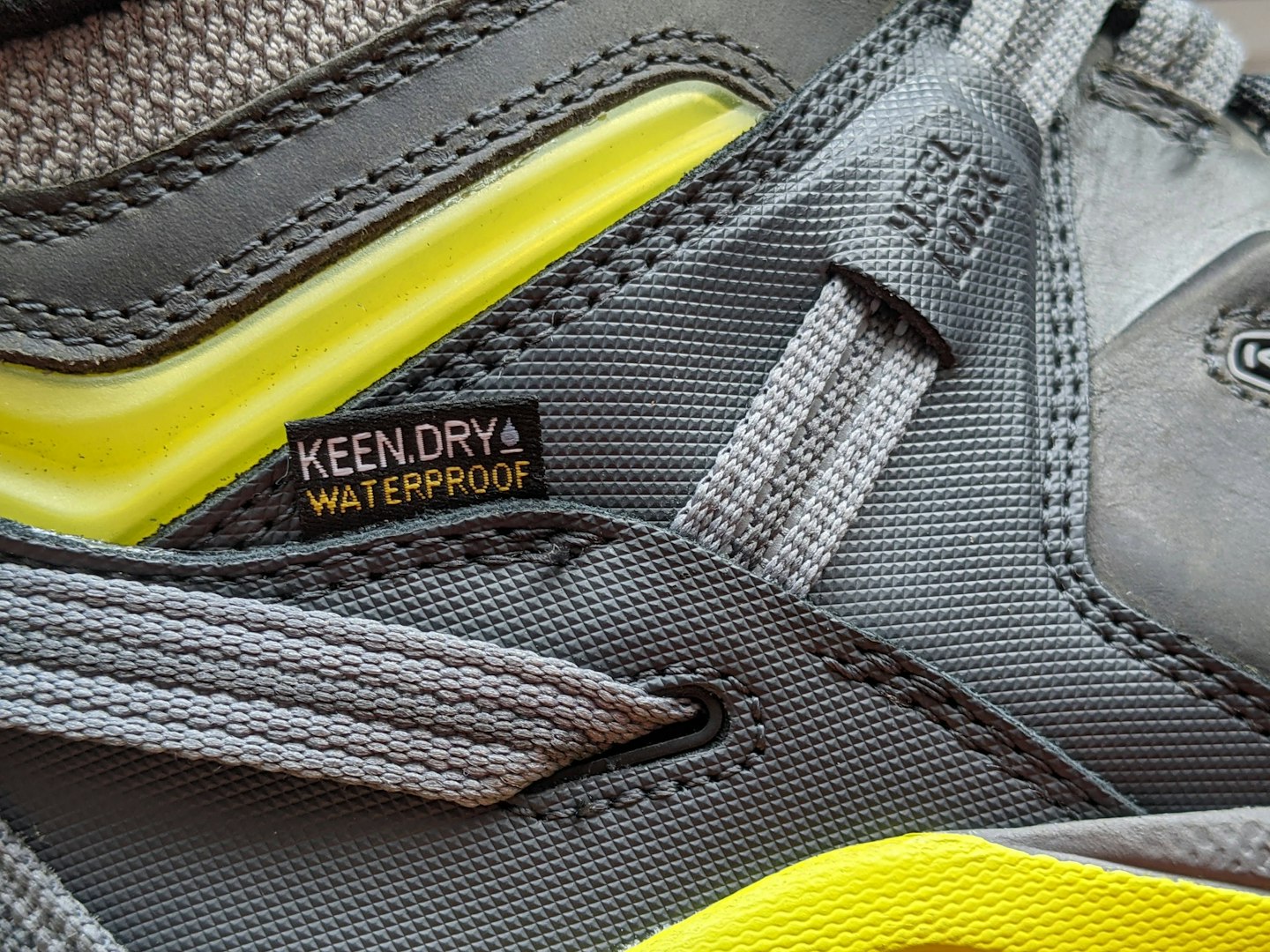 So far, so KEEN. But in the ongoing quest for even greater walking comfort, KEEN have come up with some all new footwear technology. KEEN.BELLOWS FLEX is pretty much exactly what it sounds like. Taking inspiration from flexible straws, bendy busses and, one would like to think, accordions, KEEN have added hard-wearing bellows panels on the areas of the boots that are prone to the most flexing, namely the area above and just behind the toes on the forefoot, and just above the heel on the back of the boot.
The thinking behind this is twofold. Firstly, by making these areas predisposed to bending, less force and therefore less energy is required to make the boots bend in these places, making each step feel easier. Secondly, these are the areas most prone to wear. While repeated bending and flexing can cause regular boots to crack and weaken at these points, the KEEN.BELLOWS FLEX panels have been tested to over 1,000,000 flexes without failure.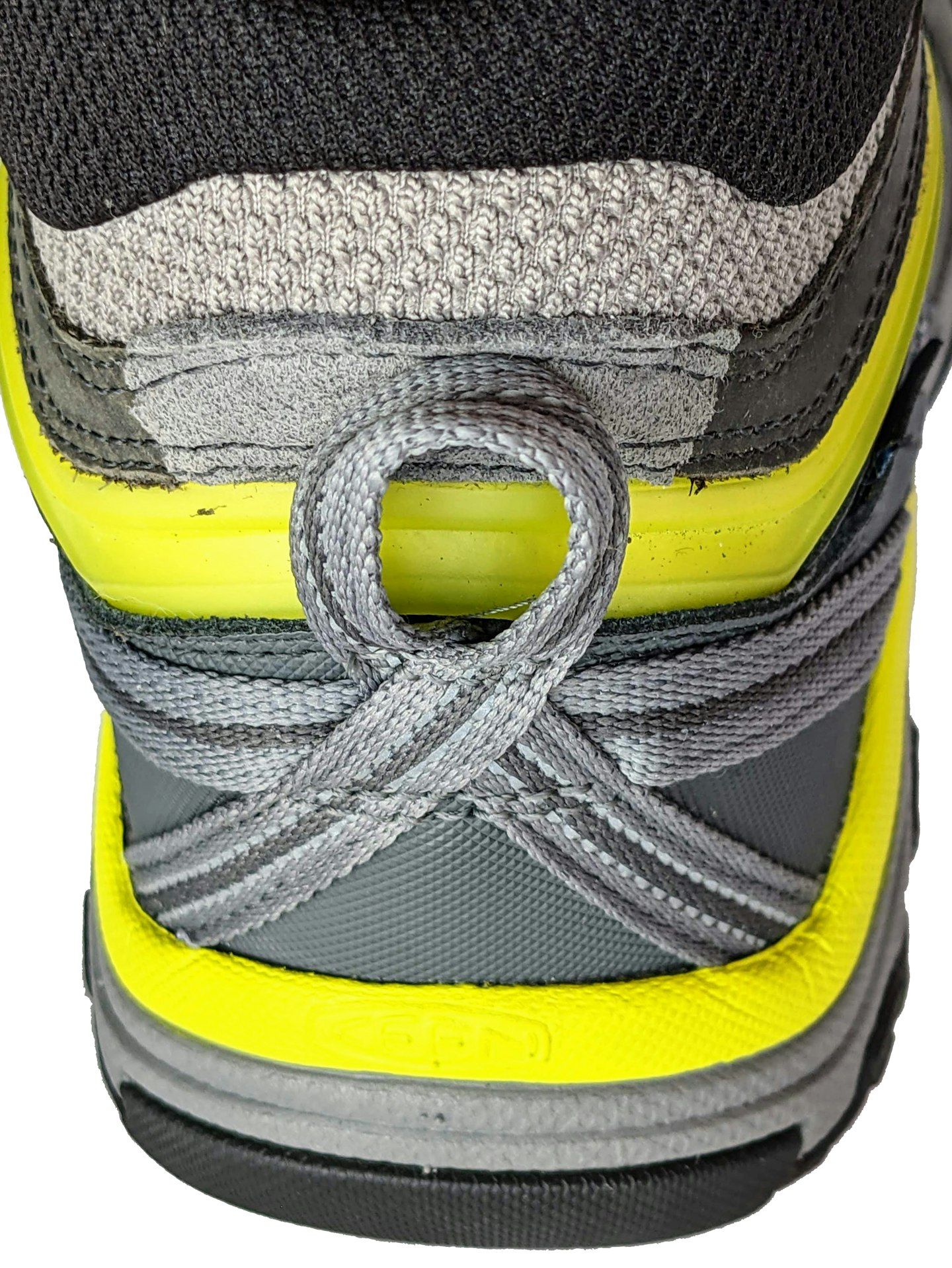 Although the panels are obvious from the outside, there's no sensation of anything being different on the inside. There are no hard spots or unusual materials to feel uncomfortable on the foot; they feel like any pair of boots. That is, until you start to walk in them. Because you're not fighting against the boot's material each step feels smoother. KEEN claims that the Ridge Flex boots with KEEN.BELLOWS FLEX require 60% less energy to bend than similar boots. This is a difficult thing to quantify, but they certainly feel much easier to walk in than other brand-new-out-of-the-box boots.
Trail Verdict
The Ridge Flex boots' combination of ease of wear and apparent ability to handle most terrains makes them an excellent choice for everything from day-walks in the hills to long distance treks over multiple days or weeks. They would be perfect for the Pennine Way, Hadrian's Wall path, one of the UK's epic coastal paths, or even one of Europe's pilgrim ways or Grande Randonnée trails. In short, these are boots that will provide maximum comfort step after step, mile after mile, day after day.
Description
Available in 4 colours and men's and women's fit.