Dependable hiking tents are expensive. That's not a bad thing, it means we cherish them, care for them, they're great to use and last a long time. But the general cost of living is very high at the moment and that does take its toll on non-essential spending.
But it would be a shame if political and economic difficulties dictate our ability to enjoy treks. With that in mind, we've tested a very reasonably priced, three-season hiking tent from Vango to see if it's worthwhile.
About Vango and the Helvellyn 200
Vango caters to campers and hikers alike with a large product line-up of gear. In regard to tents, Vango offers popular camping tents for summer holidays and a range of lighter, compact trekking tents.
The Helvellyn 200 sits at the entry-level end of Vango's hiking tent range. Though, given its free-standing semi-geodesic shape, Vango says it's still intended for use year-round.
How we tested it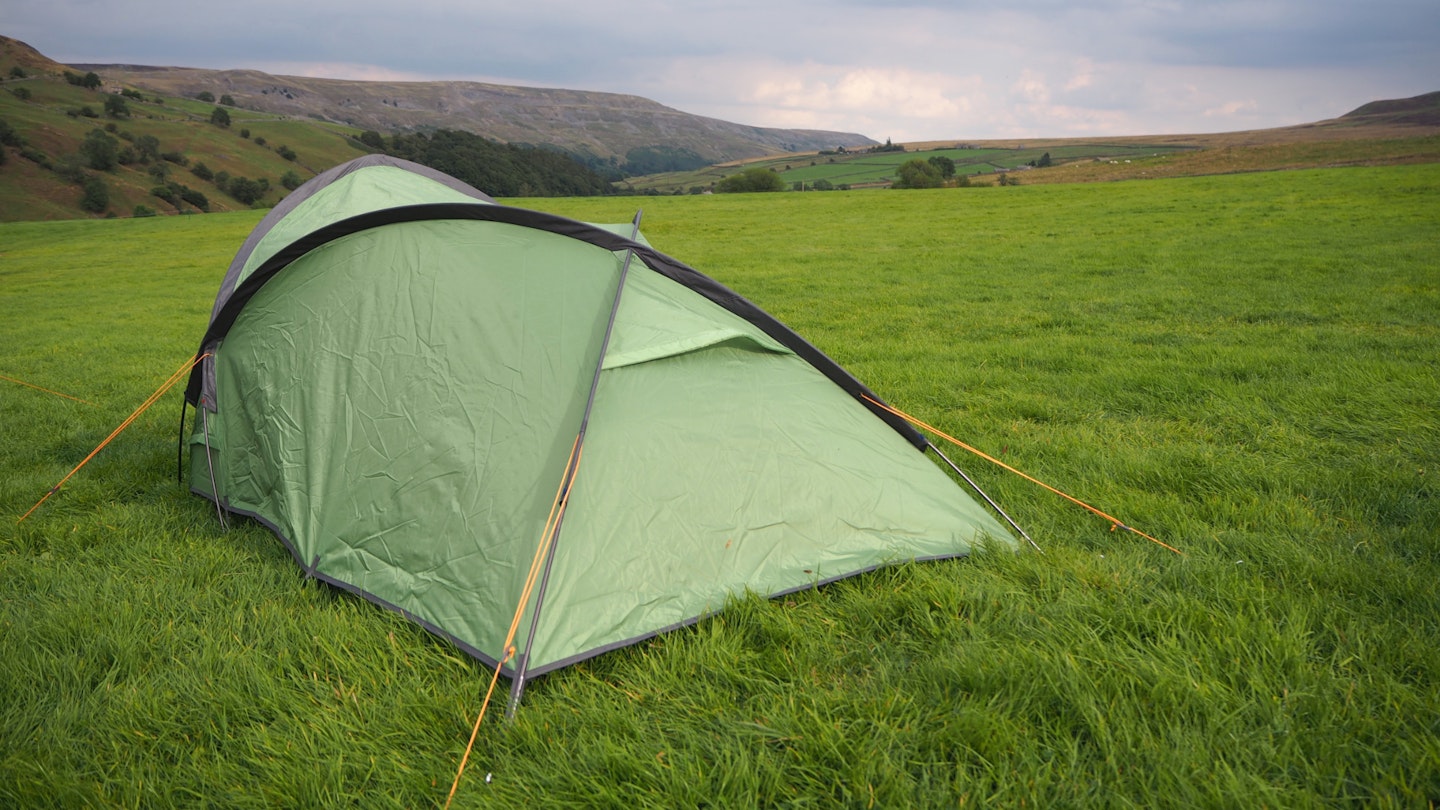 What would have been appropriate would have been to take the Helvellyn 200 up Helvellyn. But that's what you'd expect us to do, so we took it on a trip to the Yorkshire Dales over the August bank holiday weekend instead.
Although the Dales are synonymous with moisture, the weekend at the end of August turned out to be rather mild. Nevertheless, it still gave us a chance to test out the Helvellyn 200's quality, usability, design and value.
Packing and pitching
Two-person hiking tents are extremely popular among hikers for good reason. They provide accommodation for two without the need to carry two tents. For solo travellers, they offer extra space, which is handy on longer treks.
A two-person hiking tent often weighs less than two kilograms. The Helvellyn 200 doesn't quite manage that feat. It's compact enough when packed away (46 x 16cm is accurate), but its trail weight is just shy of 2.5 kilograms. It's no hippo, but it's noticeably heavier than other, often more expensive models in this field.
Vango has made the Helvellyn 200 very easy to pitch. The all-in-one connected fly and inner means you can just unroll it and slide in the three poles. That's very useful when it's raining and/or windy. With the poles in place, the Helvellyn 200 is self-supporting and you can merrily set about pegging out the guy lines. The Helvellyn comes with 10 lightweight pointed-tip pegs.
On our grassy hillside campsite, we found pitching took around 10 minutes at a leisurely pace and in mild weather. If you were in a rush you could get it done in just over five minutes. Taking the Helvellyn 200 down again is equally straightforward. Stuffing it away into the bag is a doddle thanks to the bag's gaping catfish mouth.
Features and performance
Vango says this is an ideal tent for year-round use. As such, its three-pole, semi-geodesic design is supposed to be stable and stoic even in tempestuous weather. Vango has certainly made the effort to substantiate its claim by constructing the Helvellyn's fly and groundsheet from tough 70D polyester. The fly and groundsheet have waterproof ratings of 3,000mm HH and 6,000mm HH respectively.
In terms of three-season use, these waterproof ratings are perfectly adequate. But for winter excursions, you'd likely want a tent that boosts those to about 5,000 and 10,000.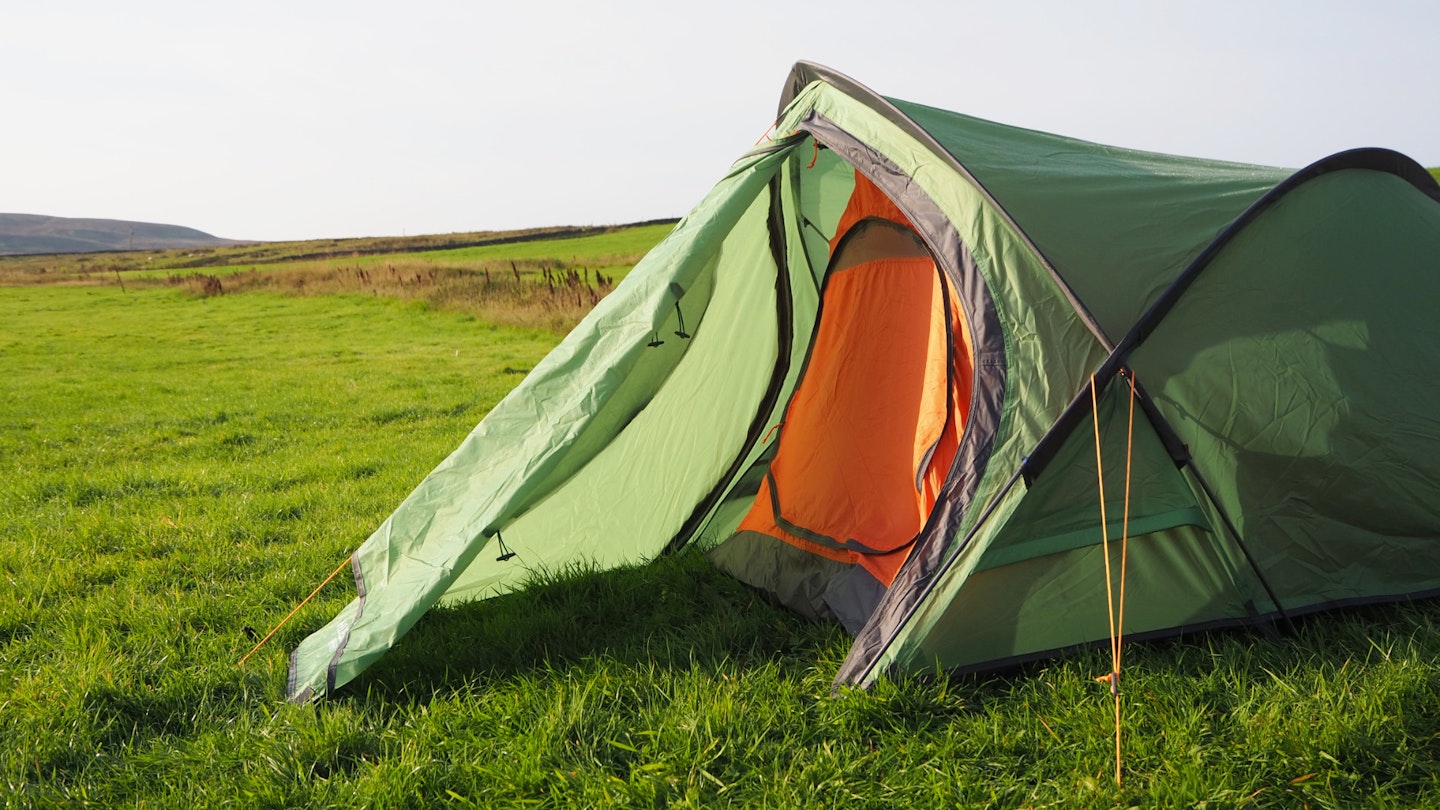 Keeping the shape rigid and stable is a trio of 8.5mm aluminium poles. They're lightweight and strong, and we liked how the front pole has a pointed middle to give the tent a gothic arch shape. This helps with water and snow run-off.
The circular zipped internal door is easy to open with one hand, and inside you'll find the sleeping space surprisingly generous. A pair is going to be a bit snug but a solo sleeper has ample space. Up front, the porch space can store a couple of packs and pairs of boots quite happily.
Your gear (and tent inner) gets good protection too because the flysheet reaches all the way to the ground. Yes, it does mean the tent errs more in favour of weather protection than ventilation, but in an entry-level tent, that's a good thing. Although, we did experience a reasonable amount of condensation. There are air vents on the side and rear of the fly but there certainly are more breathable three-season tents out there.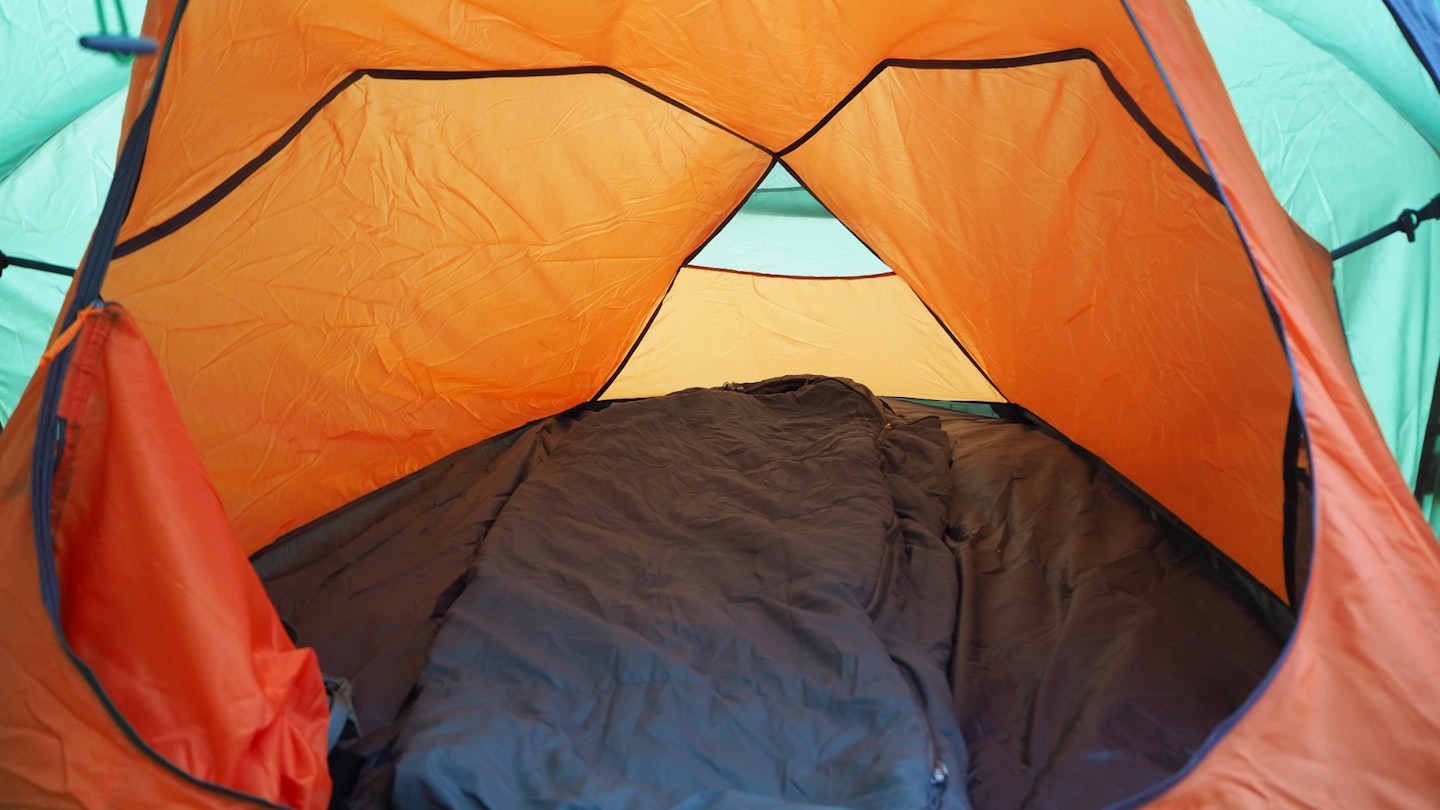 Sustainability
As is the case with almost any brand these days, Vango says it's on a 'mission' to achieve a sustainable future. It's partnered with a collection of organisations such as National Trust, Trees For Life, and the It's Great Out There Coalition to promote and conserve the outdoors.
Regarding its own practices, Vango has its Earth Collection. This range of gear is made from recycled single-use plastics including tents, sleeping bags, rucksacks, and chairs. It started off quite small but the Earth Collection is now quite large.
But the sustainability efforts aren't across the board for Vango. The Helvellyn 200 doesn't fall within the Earth Collection and remains sub-par on the eco-friendly front.
Price and competition
The three-season, two-person, semi-geodesic Helvellyn 200 has an RRP of £185 (at the time of writing). Such a price puts the Helvellyn 200 in good stead against its rivals. The Wild Country Helm Compact 2 is a three-season, two-person dome tent intended for similar conditions. It weighs about the same, has similar levels of waterproofing and has an RRP of £260.
The overall quality of the Helm Compact 2 is a bit better, but the Helvellyn 200 is certainly a comparable rival.
Meanwhile, one of our overall favourite two-person tents, the NEMO Dagger Osmo 2P, does tick the eco-friendly boxes, is very spacious and much lighter. However, it is far more expensive (RRP £480).
Verdict
As an entry-level hiking tent, the Helvellyn 200 is an option to take seriously. Hikers who only venture out for overnight excursions in the summer months should look for something lighter such as the Wild Country Zephyros Compact 2. But for three-season use, the Helvellyn 200 is an impressive tent for the price.
Its lack of eco credentials is disappointing, and there are niggles such as sub-par ventilation. But overall, its internal space, weatherproofing, ease of erection, and value make the Helvellyn 200 quite a compelling case.
Description
Weatherproofing 4/5 | Comfort 4/5 | Features 3/5 | Weight 3/5 | Value 5/5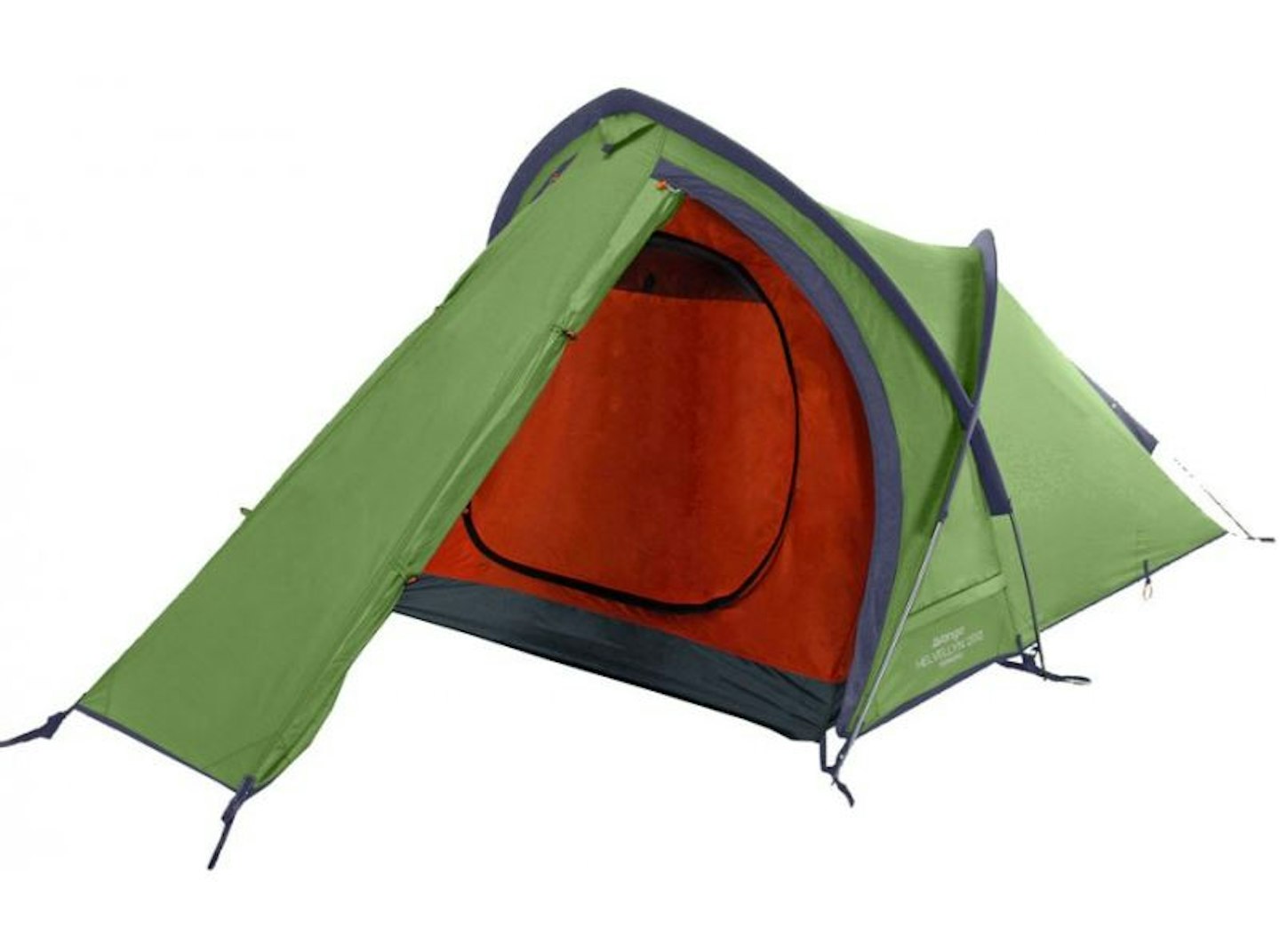 Overall score: 76%
Internal dimensions (LxW) 220 x 120cm | Peak height 95cm | Packed size 46 x 16cm | Trail weight 2.46kg | Doors 2 | Porches 1 | Style Freestanding | Materials Vango PowerLite 7001-T6 Alloy 8.5mm poles; Protex 70D polyester 3000mm HH flysheet; 70D polyester 6000mm HH groundsheet; polyester inner.
Competition to consider
Tried and tested
Description
Lighter and slightly better quality than the Helvellyn 200 - but not quite as wind resistant.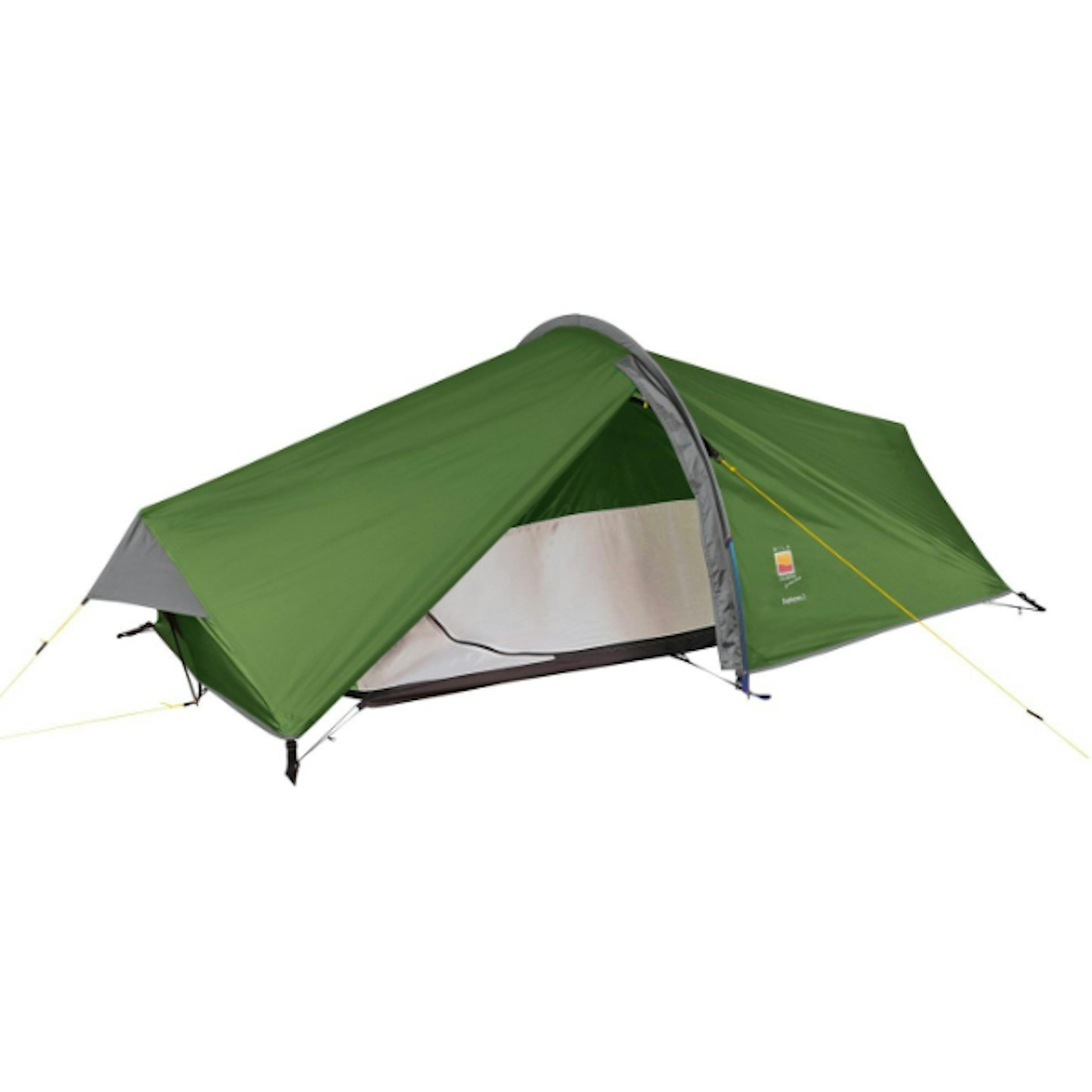 Trail Magazine Tread Lightly award
Description
A two-person tent with superb interior volume, spacious porches and good eco credentials – but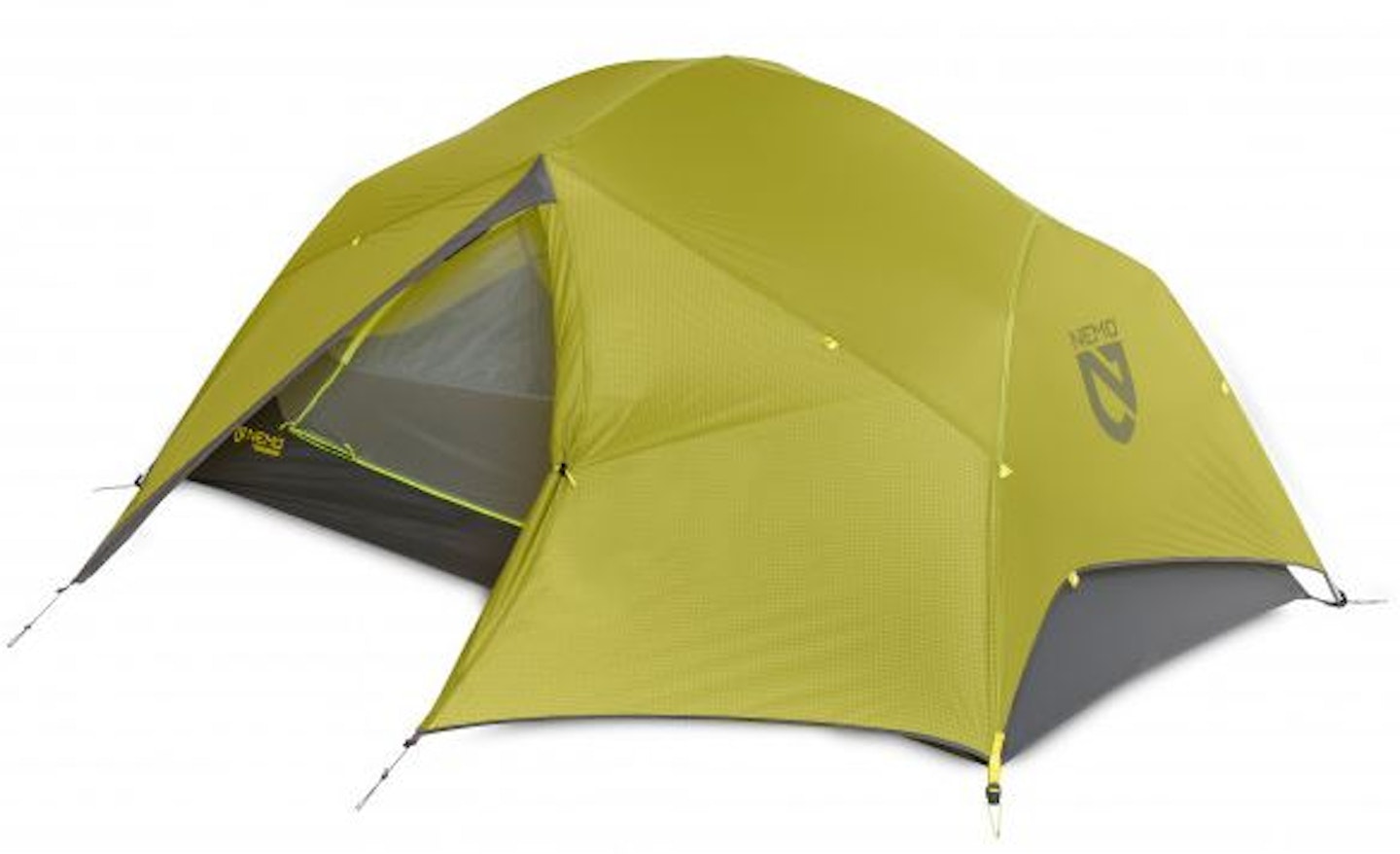 Trail Magazine Best In Test award
Description
A superb tent notable for its roomy interior and amazing headroom – but it's expensive.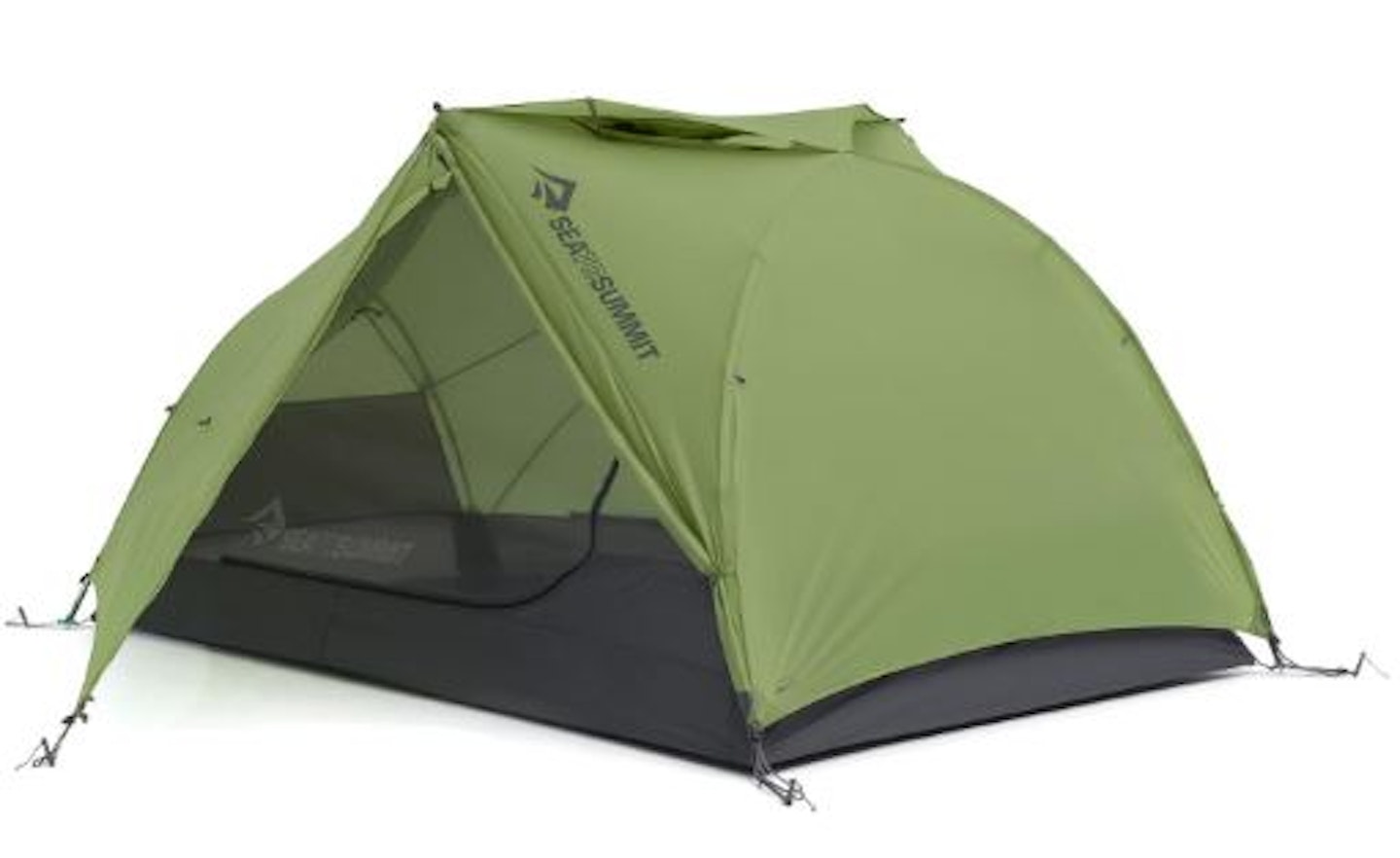 Get half-price digital OS Maps. Trail and Country Walking magazine members get 50% off an annual subscription to OS Maps for 12 months. Find out more here.
Don't forget to subscribe to the Live For The Outdoors newsletter to get expert advice and outdoor inspiration delivered to you inbox!