A tent should be an investment for you. It's your shelter during trips away in the wilderness and that's a big responsibility. When you find the tent that best matches your needs, you'll want to use for as long as possible, and one of the keys to that is cleaning and storing it properly.
In this guide we're going to advise you on the best way to clean and store your tent, plus a couple of tips about tent repair.
Jump to:
General tips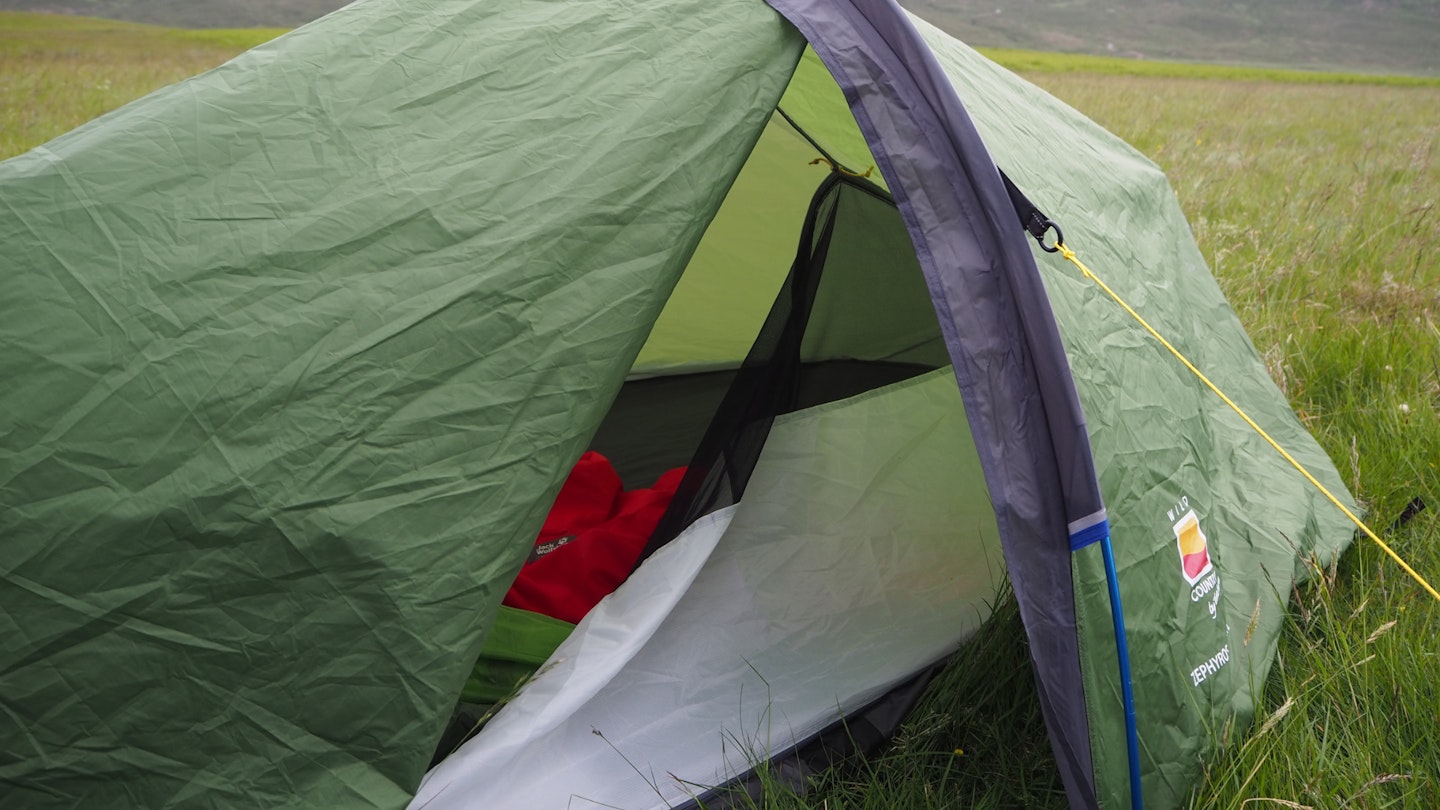 When you're off on a trek, you can't expect to be a neat freak. That being said, it does pay to make a couple of things a habit to help keep your tent cleaner, in the interests of personal comfort and tent longevity.
First and foremost, get well practiced at pitching the tent correctly. Having a tent pitched in a wonky fashion is a good way to increase the risk of damage and inefficiency.
Adopt a policy of no shoes in the bedroom. Keep footwear in the vestibule or outside. If they need to be kept inside, sit them in or on a bag or something protective. Eliminating grubby and cumbersome footwear from the tent drastically reduces the amount of dirt that makes its way in, and the risk of damaging anything.
Speaking of dirt, give your tent a brief interior sweep before you add in your sleeping gear, and when packing it down. Stones and grit are abrasive against the tent floor (and your sleeping gear). Getting rid of it aids longevity. Don't forget to brush yourself down before you retire for the evening too.
Use a groundsheet if you can. This doesn't necessarily have to be the proper one matched to the tent model, it can be a lightweight tarp instead. A groundsheet goes a very long way to prolonging the life of the tent floor, in addition to keeping your tent cleaner.
Cleaning your tent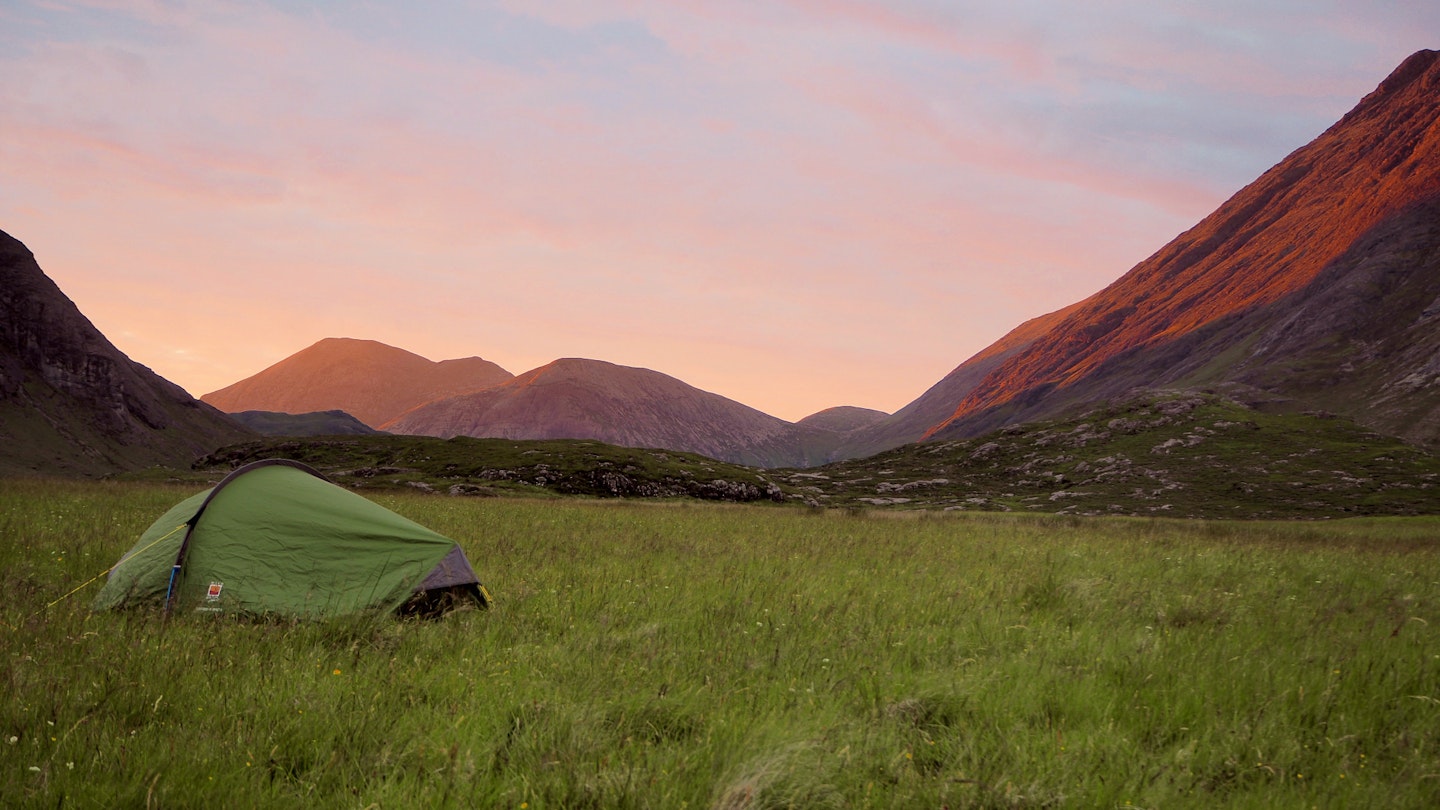 Once you're back home, it's very important to unpack your tent and give it a proper clean and air out as soon as you can. Dirt and dust build up and stop the tent fabric from being as water repellent and effective as it can be.
Pitch the tent first or lie it out flat (not directly onto abrasive concrete), then you can get on with cleaning it. Before you do, make sure you're adhering to the care instructions of the tent. What we suggest below is a guide only.
For cleaning tents you'll want to use the right cleaning solution, either Grangers Tent + Gear Cleaner or Nikwax Tent & Gear SolarWash. These water-based, PFC-free cleaners don't damage the fabric or its Durable Water Repellent (DWR) coating. Regular detergents and soaps are not suitable because they're harsh and can be damaging to the tent fabric.
1. With the diluted Grangers solution or Nikwax spray, clean the tent in sections and rub the cleaner into the fabric with a clean, damp cloth or sponge.
2. Rinse off each section with clean water as you go. Give your tent an inspection after cleaning to see if there's any part that needs a second go.
3. If the tent is clean, then leave it to completely dry before packing away. If the tent requires reproofing, see below.
Reproofing your tent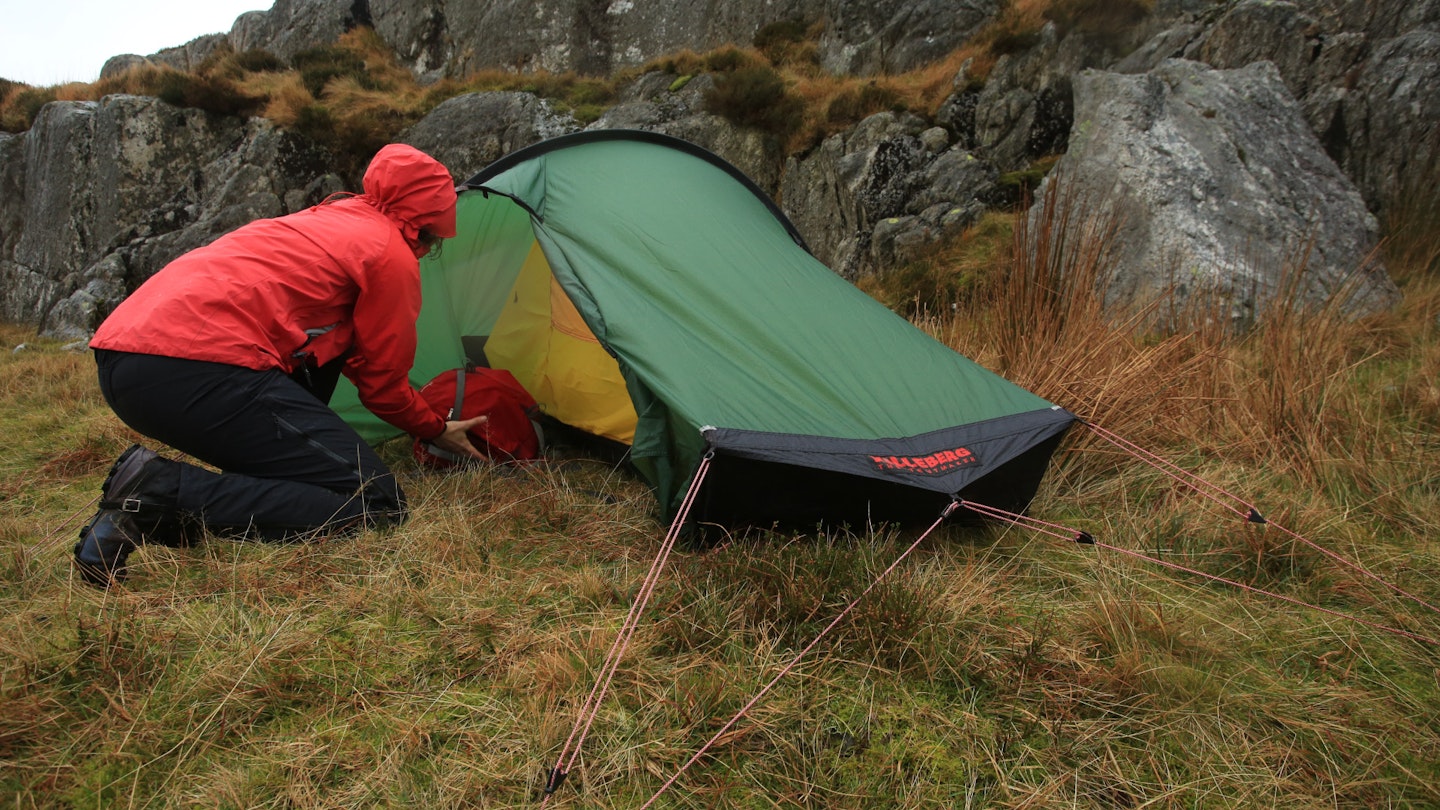 Like the waterproof fabrics in other hiking gear, the DWR coating will need revitalising from time to time. You'll know when it needs doing because water is soaking into the fabric rather than beading on it.
To reproof your tent and give it some UV protection you need Grangers Tent + Gear Repel or Nikwax Tent & Gear SolarProof to apply to the tent after a thorough clean.
1. When the tent fabric is clean and wet, spray the waterproofing product directly onto the outside of the tent. Make sure the coverage is complete and even.
2. Wait for a couple of minutes, then remove any excess with a clean, damp cloth.
3. Let the tent completely dry.
Storing
Being clean and dry are the two keys to storing a tent properly. Damp, dirty tents very quickly become ruined, mouldy tents. Therefore, simply make sure your tent is clean and completely dry before stuffing it into the bag and onto the top shelf.
Repairs
Different tents are built to survive certain conditions. But sometimes even those build to deal with 80 mile per hour winds can still suffer a broken pole or tear in the fabric, for example.
Remember that your tent will have a patch repair kit you can use if the tent gets damaged on a trip. Additionally, hiking tent poles have the metal sleeves for use in case of a broken pole. Slide the sleeve over the broken pole section (you might have to shape or flatten the split with pliers first), and tape it securely with duct tape. Just remember to get the pole or tent section repaired properly when you get back home.
There are myriad repair agents who can perform miraculous repairs on your beloved tent, too. Use them.
Get half-price digital OS Maps! Trail and Country Walking magazine members get 50% off an annual subscription to OS Maps for 12 months! Find out more here.
Don't forget to subscribe to the Live For The Outdoors newsletter to get expert advice and outdoor inspiration delivered to you inbox!