Summer 2023 sees Decathlon expand its gear rental service to include tents. Consisting of Decathlon camping and trekking tents, there is a decent range of options starting at very affordable prices.
Decathlon's Sustainability Leader said the tent rental launch was a 'natural next step' after launching its sports rental earlier in 2023.
He said the aim of the tent rental service was 'to provide would-be campers with a low cost, easy and sustainable way to get outdoors and give camping a go.'
Which Decathlon tents are available to rent?
At the time of writing, Decathlon tent rental includes 11 models. These range from its small two-person MH100 camping tent to quick-pitch pop-up models, to the large inflatable six-person Air Seconds 6.3. The list also includes four lightweight two- and three-person hiking tents.
Tent rental starts at £10 and goes up to £95, plus £8.50 for delivery and return.
Camping tents
Hiking tents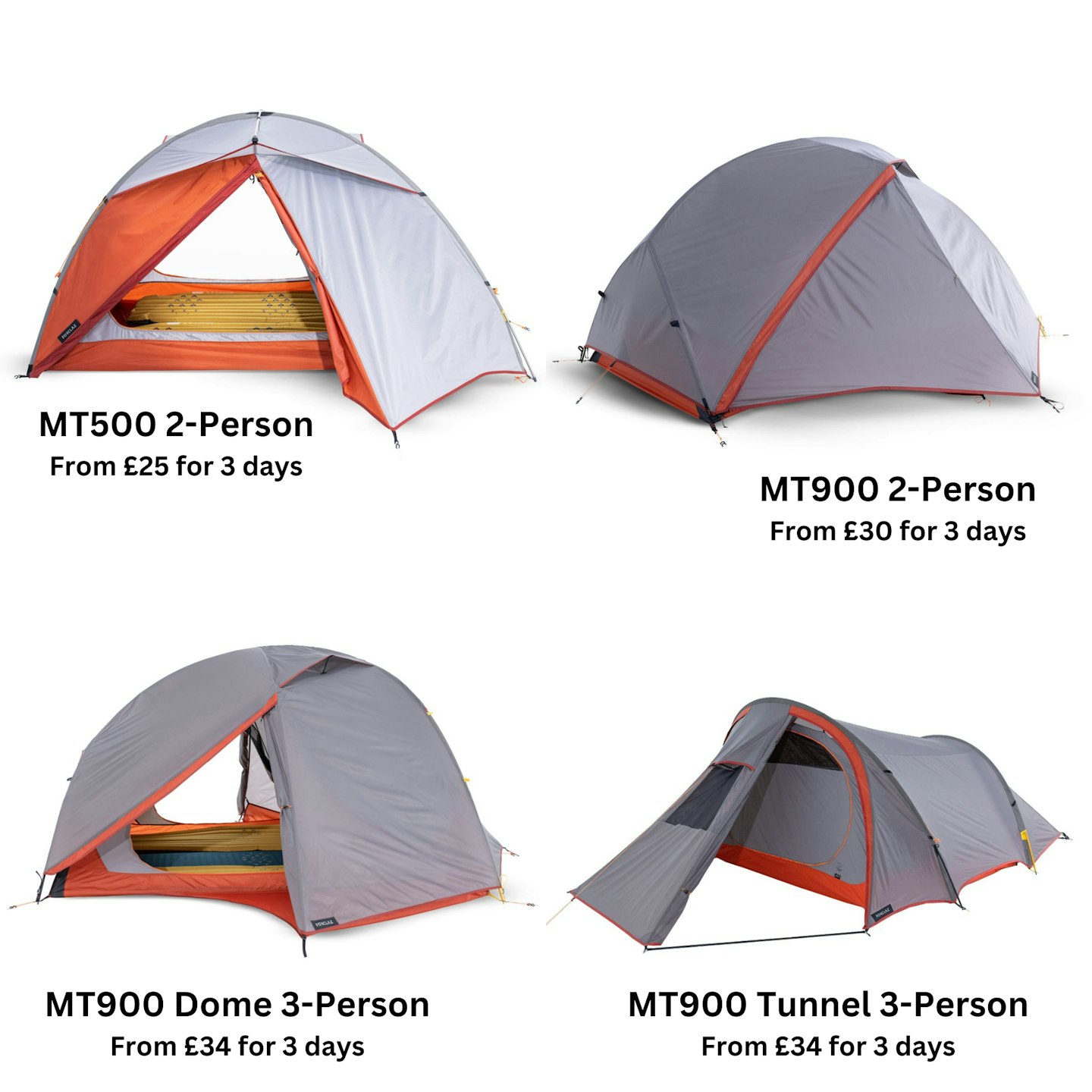 Why rent camping gear?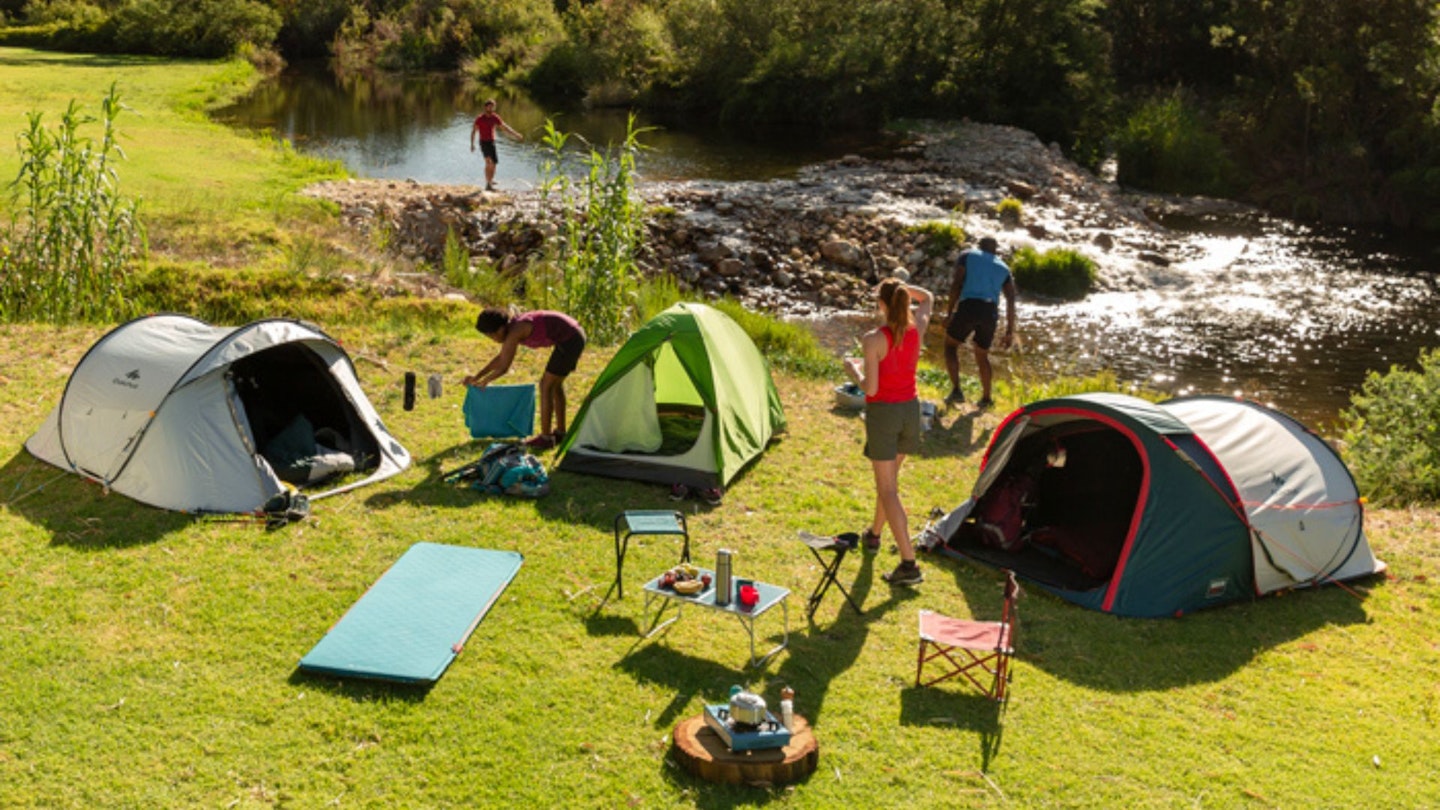 Renting camping gear, and indeed outdoor and sports gear in general is a cost-effective and more sustainable way of supplying equipment to many people.
Those new to camping, and those who go camping occasionally benefit hugely from a rental service.
Decathlon now offers rental for a huge range of gear, from tents to mountain bikes to tennis rackets. But it's not the only outlet to offer the service. Others such as Cotswold Outdoor has its Kit Rental Service in selected stores around the UK, and Ellis Brigham offers mountaineering gear rental at its Fort William, Aviemore, and Braehead stores.
Outdoor gear brands such as Rab have gear rental services too.
The idea with all of these is to provide people with high quality gear in a way that's affordable and steers people clear of having to buy unsustainable, low quality gear made by people working under poor labour standards. You see more rental options appearing with fashion clothing and now we're seeing it with outdoor gear.
Get half-price digital OS Maps! Trail and Country Walking magazine members get 50% off an annual subscription to OS Maps for 12 months! Find out more here.
Don't forget to subscribe to the Live For The Outdoors newsletter to get expert advice and outdoor inspiration delivered to your inbox!