With free, family-friendly mountain parks and infinite trails, summer in Austria's Paznaun Valley offers a dream hiking and trail running race destination.
For runners or hikers looking for a scenic race in Europe, or simply a family-friendly holiday with boundless, breath-taking trails, Austria's Paznaun Valley delivers for all fitness levels and ages. Frances Marcellin shares her and her young family's experience in the runner's paradise.
The Paznaun Valley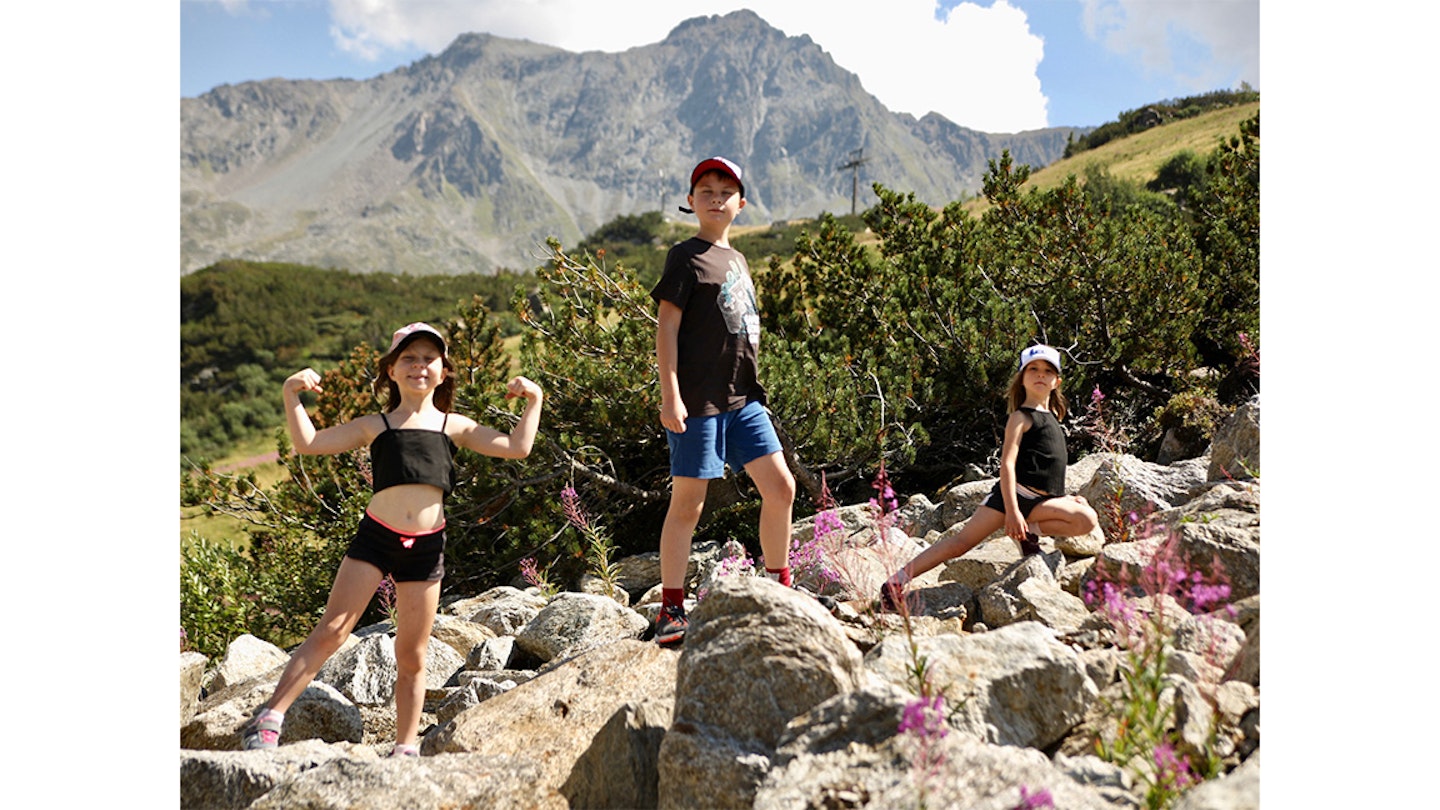 It was a hot August day, and the trails were perfect. Dry, with diverse rock sizes – enough to provide a fun puzzle for trail runners, but not slow you down on descent. Bright green grass, sprinklings of flowers, towering forest trees and sometimes, jangling cows populated the hillsides.
I'd only met Martin, an Austrian Solomon athlete, this morning, but he'd been excited about showing me his backyard trails and bringing me to this point – Berglisee Lake.
Austria's Paznaun Alps reflected across the tranquil waters, with the reflection of high pines and chiffon clouds shimmering across the surface. Running and hiking trails is emotional at times, and it sounds trite to some, but feeling engulfed by these scenic masterpieces is what makes the experience so energising and fulfilling for me.
What to expect at Silvrettarun 2023 Trail Race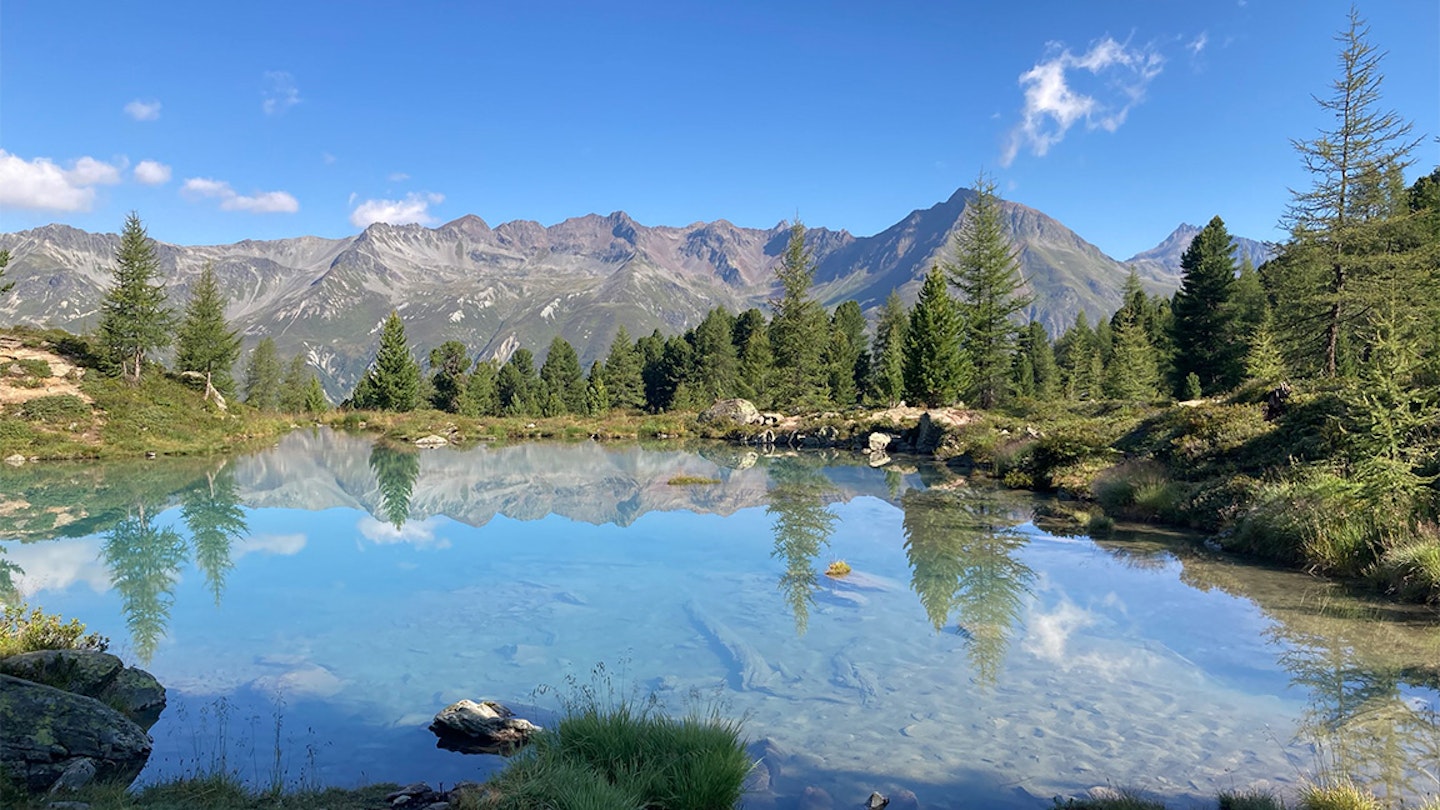 To reach the Berglisee, you take the trail after St Sebastian church in Mathon, going in the direction of Galtür. Then, you follow the signs. There are barbecue grills and curved wooden sunbeds not far from the water's edge if you want to hang out, have a picnic or swim.
The locals have mastered how to eke out peak enjoyment at this sublime spot. I discovered during my stay that families are actively encouraged to spend time in the mountains – and, as a mum of four, I found that the Austrians seem to do this better than any other Alpine region I've stayed in.
Each year, these trails form part of the Silvrettarun, a race held every July (14-15 July in 2023). With four route variants, it's pretty inclusive. 'Small' covers 11km/300m; 'Light' takes runners across 19km/870m (this one takes you past Berglisee); 'Medium' is 30km/1,500m; and 'Hard' is 40km/1,800m.
Last year, Martin nabbed third place in the 'Hard' and for the 2023 iteration, has helped the race organisers to pick the best routes – all of which start in Ischgl (five minutes from Mathon).
"A trail race must include all these beautiful places," he said. "Whether you're hiking or running, the most important thing is to play in the mountains."
For each distance, up to 150 participants compete and there's also a kids' event that welcomes around 100 entrants for courses of 450m, 1km or 2km. The young finishers each receive a medal for taking part, a nice touch.
For hiking fans
For those who prefer walking and hiking, the International Silvretta Ferwall March takes place on 19 August, 2023. Again, there are four distances: the Marathon Route, which is 42km; the Ferwall Route, 32km; a 19k Silvretta trail; and a 13.5k Family Course.
There are plenty of aid stations along the way and activity programmes for children. Overall, hundreds of hiking trails pepper the region, and some are particularly family orientated, like the music-themed Walk of Lyrics at 2,320m. This walk crosses two suspension bridges, one spanning 120m, 70m above a ravine, and you'll experience mountain panoramas, all to the beat of energising music.
Explore Tirol, Austria's wellness wonderland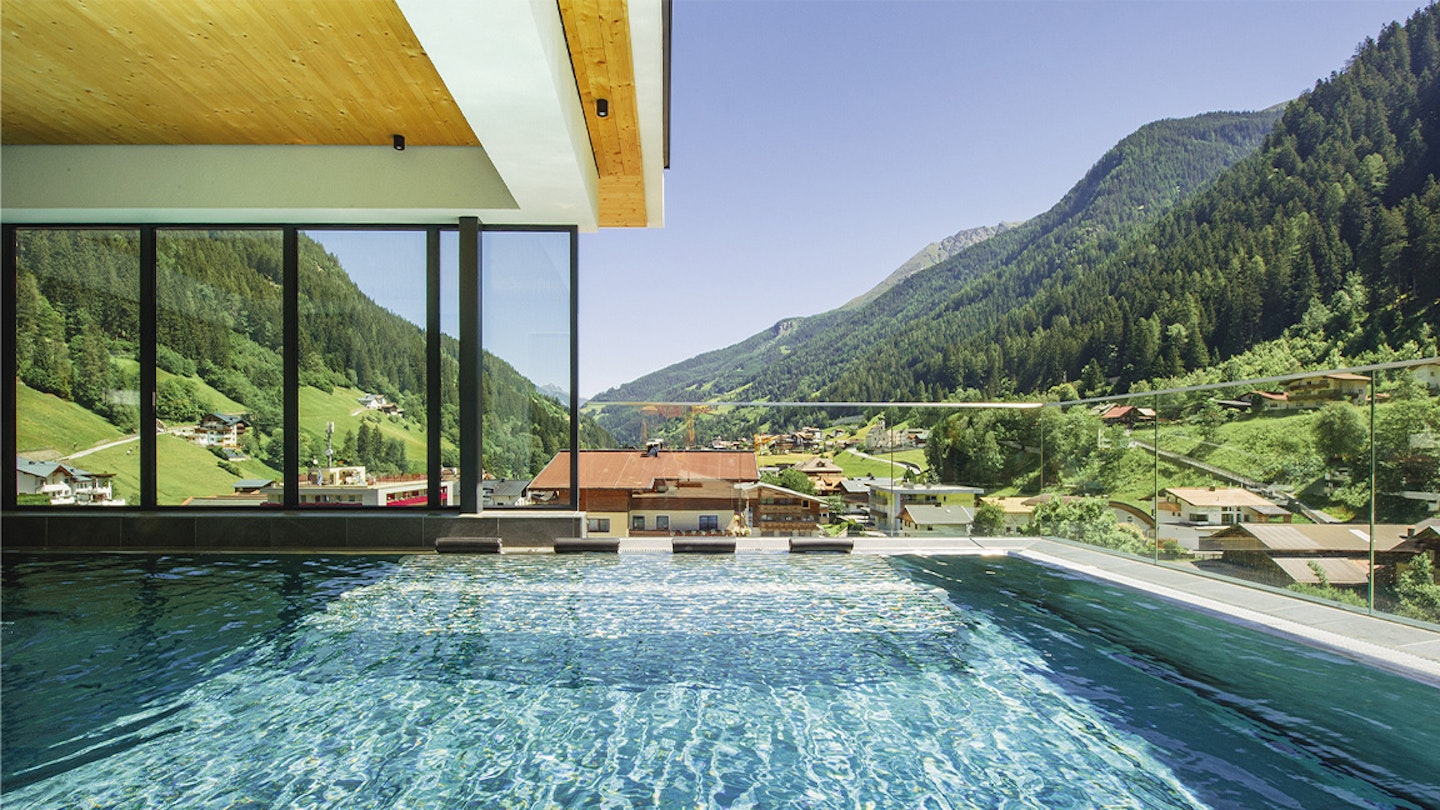 Wellness is an obvious priority in the region, especially where we were staying in the Ischgl area. My spent a week nourishing our bodies and minds with walks through Alpine pastures, open-water swimming, mountain-top parks and spa treatments.
We were staying in the village of See (about 20 minutes from Mathon) at the spa hotel Das SeeMount, which has been newly built, with calming biophilic interiors. It is well situated next to the cable car station and five minutes from a swimming lake and playground.
Luxury spas are not habitually child friendly, but this one is because the owner, Sabrina Mallaun, believes that wellness facilities should be accessible to the whole family: "Children have such a busy world, they also need me time."
The hotel offers massages to children and well as adults – and they went down a storm. "It made me feel like I was flying, I felt so dreamy," said my seven-year-old daughter. My nine-year-old son said he felt relaxed afterwards and that his post-hike legs were less achy.
Discover mountain-top parks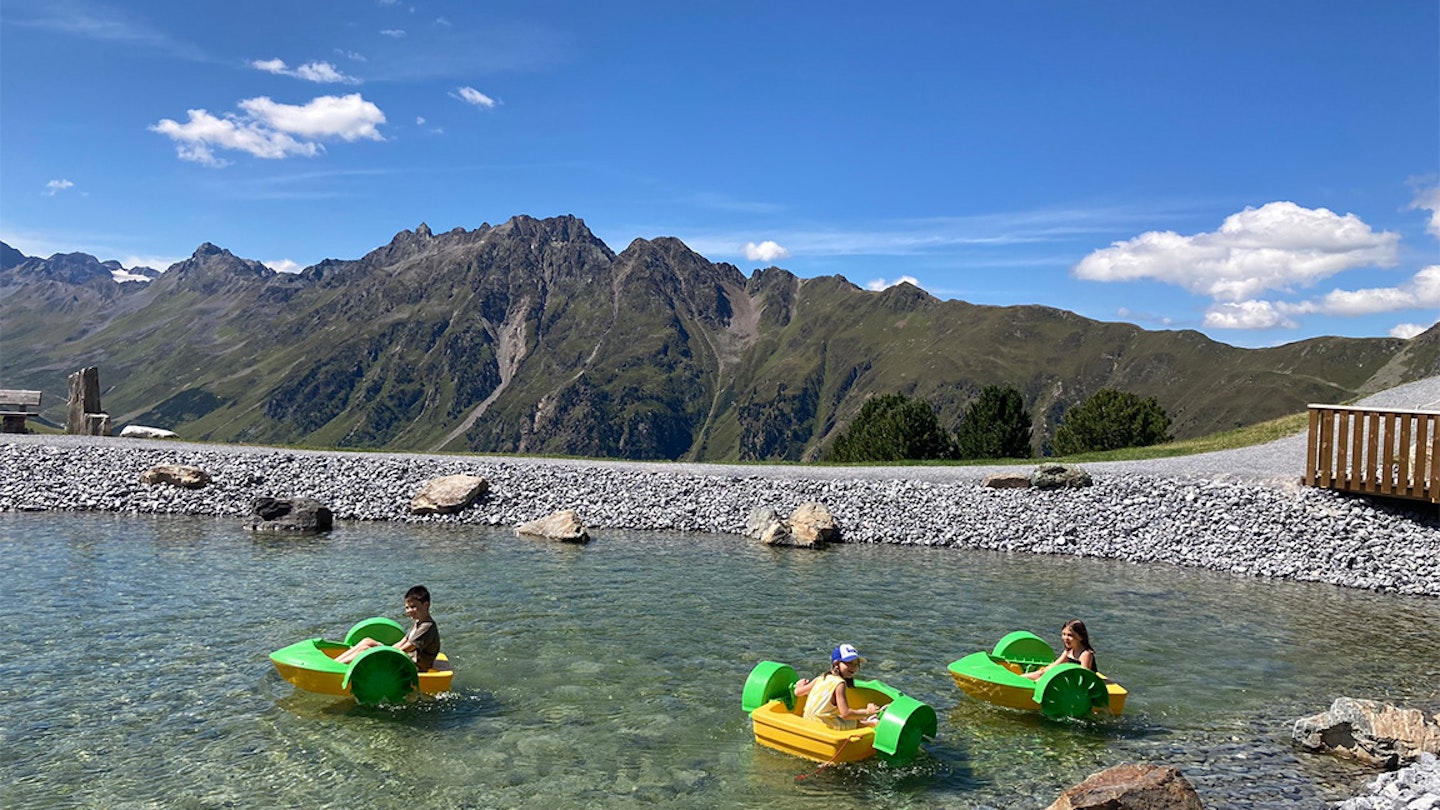 Upon check in at an 'accommodation partner' of the tourist board in the Paznaun Valley (Galtür, Ischgl, Kappl or See), guests receive a Silvretta card. This unlocks free cable car and bus travel, we used ours every morning!
At See, a ten-minute cable car ride takes you 1,850m up to the Wellness Park. Entry is free – like every mountain park in the area. We took off our shoes for the reflexology trail and slipped our bare feet into multiple concrete foot imprints that stimulated the soles, and after, plunged them into Kneipp pools filled with freezing mountain water.
We spent a morning at Sunny Mountain Adventure Park, but wished for longer. You can take a treasure hunt hike from here (which lasts an hour), but there's also a petting zoo, a fishing lake bordered by trampolines, a woodland adventure rope course, a paddling pool, a pond with stepping stones.
From 1 July 2023 to 15 October 2023, the Vida Truja park is open. It's an excellent activity zone for older and young kids and mine loved taking the tall green slide down into the park while mum and dad trotted down with the pushchair.
In-ground trampolines, paddle boats, a water playground and a raft where my kids and other random children made friends and played for over an hour, going back and forth along the lake's edge pulling a rope, were among the treasures we unlocked during the day.
Don't forget to subscribe to the Trail Running Newsletter to get expert advice and inspiration delivered to your inbox.