Whether you're in the Lakes or Devon, hills are either a stumbling block or an opportunity to push ahead, depending on how you approach them. The difference is more a case of technique than fitness, too.
Simply charging at an incline will leave you breathless, but with the right coaching, steep inclines and long declines can easily become your secret weapon in trail races. As part of the Run 1000 Miles Challenge, we'll show you exactly how…
Scan ahead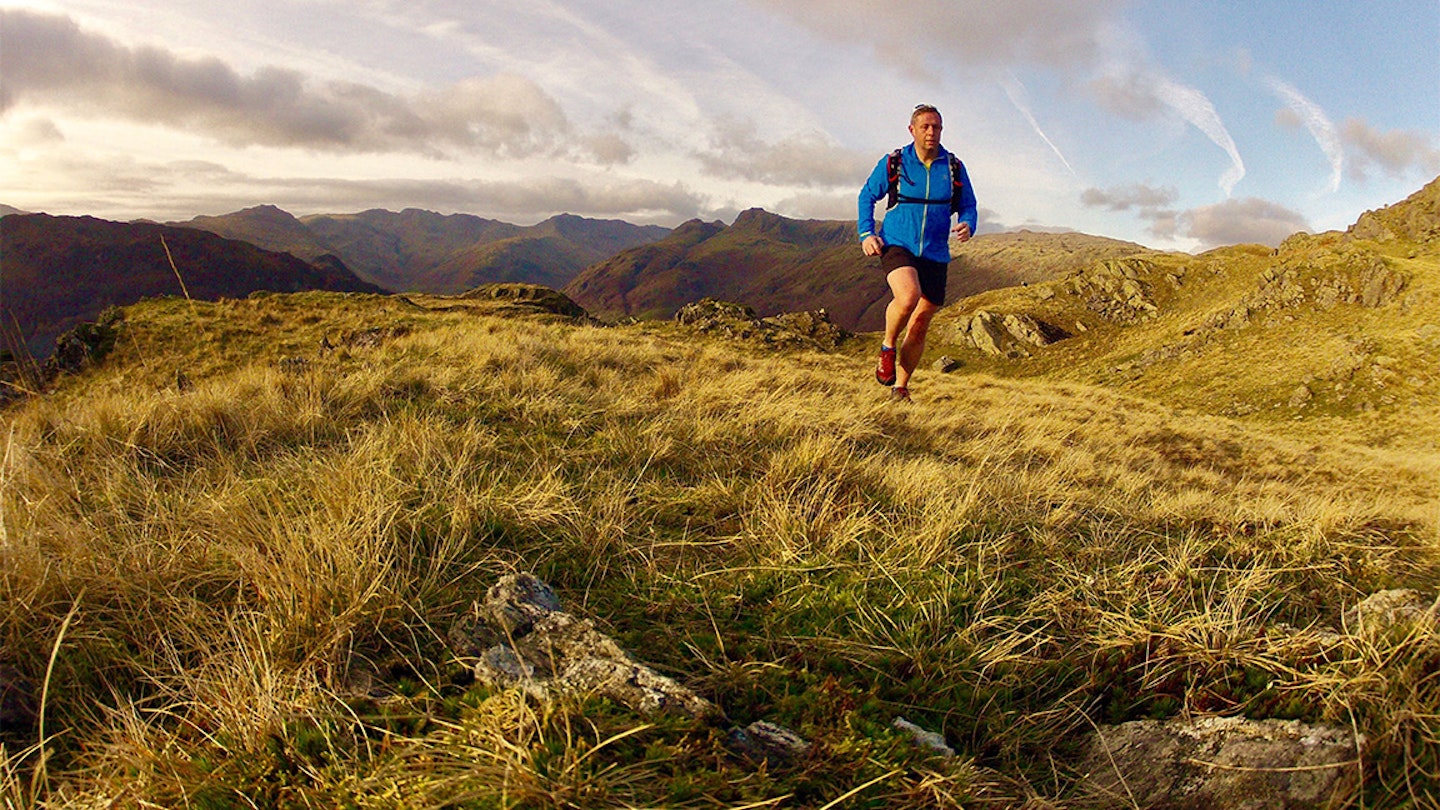 Keep an eye on the trail ahead of you to watch out for any low-lying obstacles. It sounds simple, but it's still worth repeating, if only to avoid featuring on YouTube's biggest wipeouts. "Scan the trail four to five metres ahead of you", advises Matt Buck, who's a running coach and guide. That will give you enough time to plan a line down, looking out for hard, stable ground to run on.
Practise makes perfect
If you really want to get better at running on hills, then you need to get out there. "Many people don't train on hills, but it's running downhill that can really wreck legs in a tough race," cautions Buck. Luckily, training is simple enough: "Perform 10 reps downhill – a decent hill length – walking back up to catch your breath and regain focus." If you're also into hillwalking, this can really boost your performance when it comes to upping the pace.
Light touches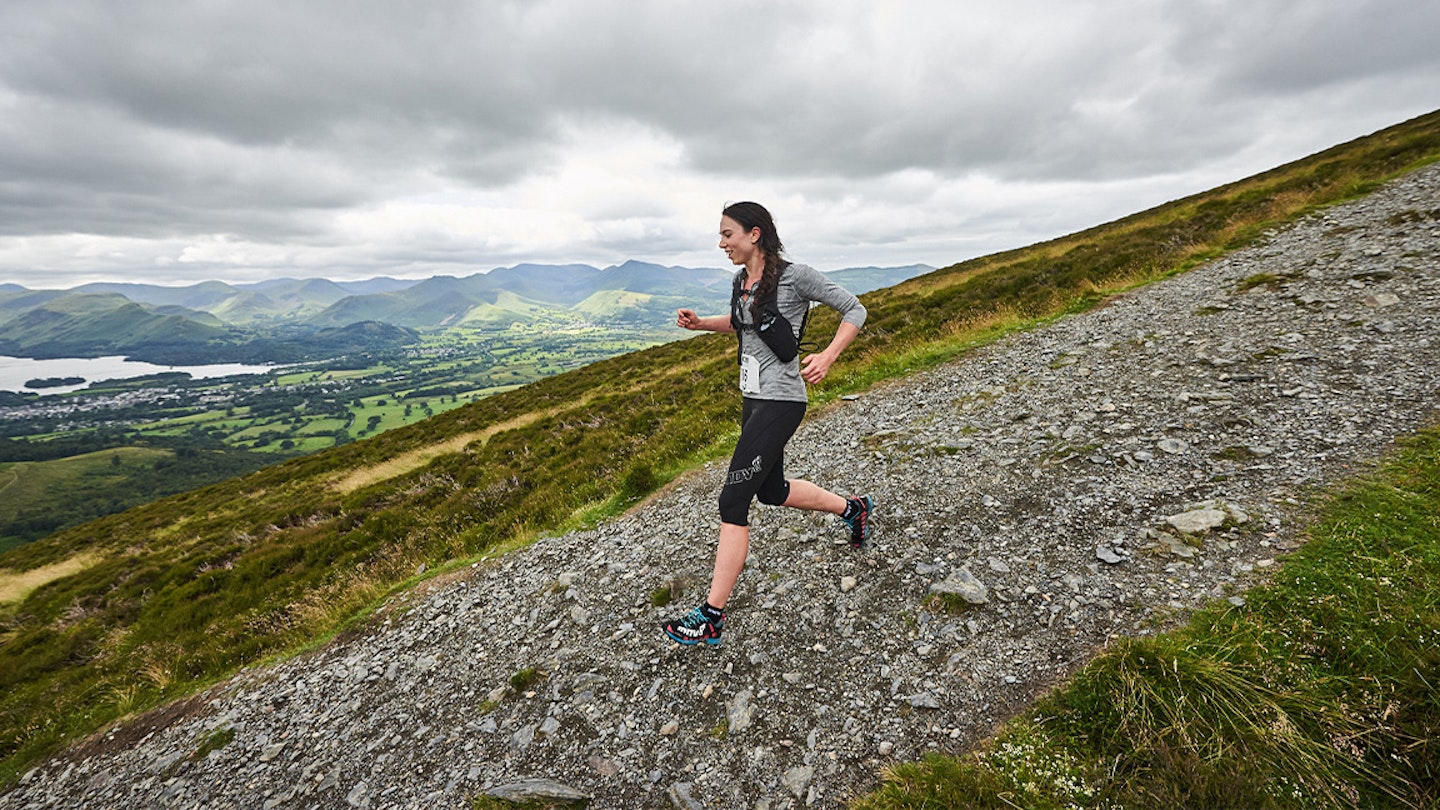 On wet and uneven ground, simply ploughing downhill is asking for trouble. Instead, take small steps to stay in control at all times while maintaining a good speed. Focus on landing on your forefoot with quick steps, keeping your arms aloft for balance.
Slog it out
It's often said that working smarter is better than working harder. Well, in the case of off-road hills, you need to do both. "Try to keep your effort at a consistent level the whole way up a hill, rather than worrying about a constant pace," says Buck. You'll slow down when the incline gets steep – that's natural. But as soon as the trail smoothes out, keep that intensity up to push forward.
Commit to the run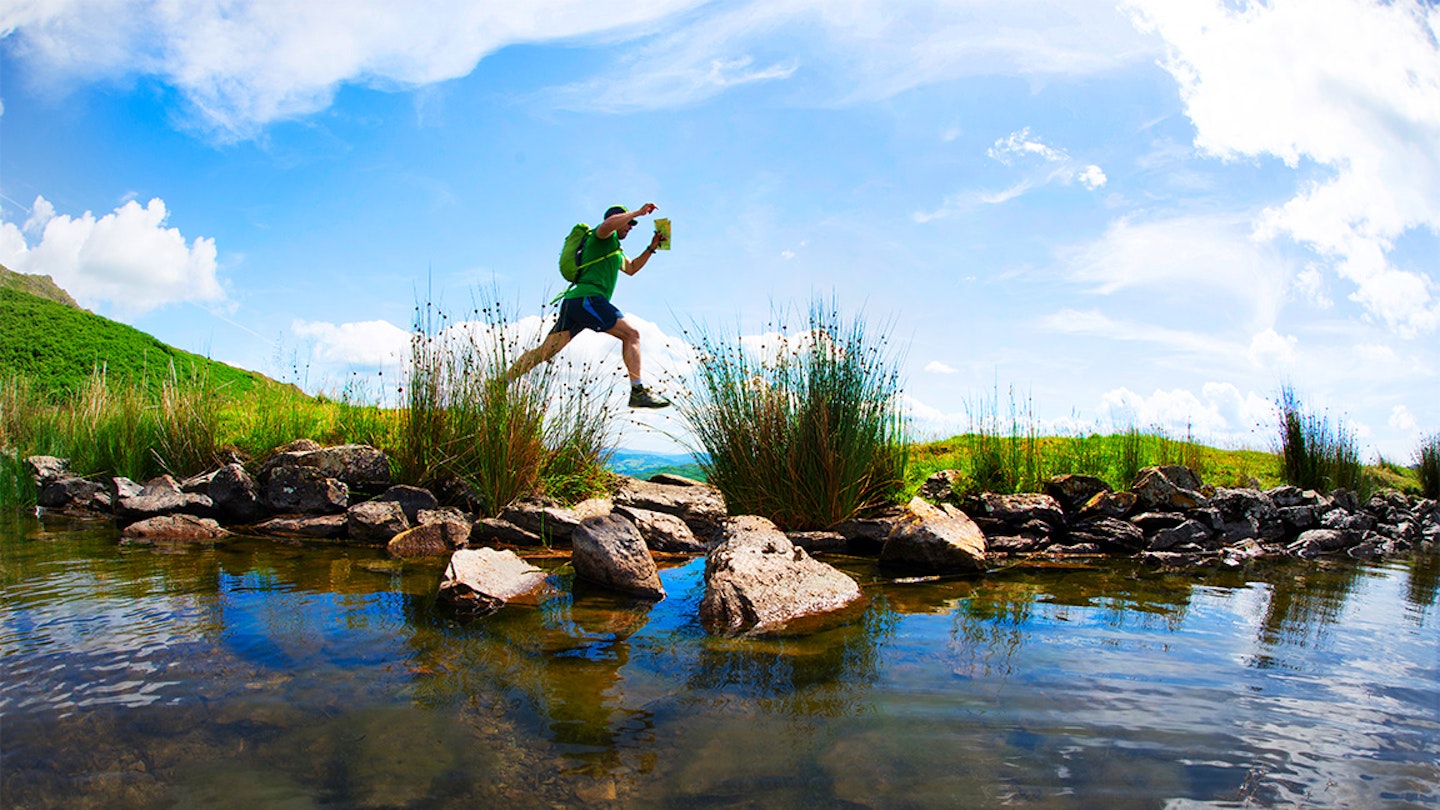 Long downhill stretches are a great opportunity to pick up some momentum – but you've got to really go for it. "Make sure you lean into the corners," says Buck. "Lean right to go right and lean left to go left." If you're running at full speed downhill and aren't in control of your body's direction, you're likely to
take a tumble.
Baby steps
"Take small steps to reduce exertion," says Buck, "and use a bouncing motion to prevent calf issues". That bouncing motion refers to the smooth, elastic gait that will help to propel you upwards – by taking shorter steps and landing on your forefoot, your muscles will naturally load and recoil on each step. You'll find it easier by slowing down a
bit and focusing on form.
Change down a gear
Buck makes a useful analogy to mechanical gears when running up an incline: "So many people hit the hill as hard as they can and fade before they get to the top, coughing and spluttering in the process. You have to change down a gear to tackle a steep hill." Contradictory as it might seem, slowing down will contribute to a faster overall time, especially once you've attacked the downhills.
Who is Matt Buck?
Author Matt Buck is a running coach and guide, and founder of of Running Adventures, whose inaugural Peak District Trail Weekend gave us a masterclass in hill-running technique.
Top image credit: Andrew McCandlish
Don't forget to subscribe to the Trail Running Newsletter to get expert advice and inspiration delivered to your inbox.
This article is brought to you by the official Trail Running Run 1000 Miles Challenge.