When you return to running after a period of avoiding cardio, it can come as a shock to the system. Whether the pause was by choice or circumstance dictated it, building up stamina again is a task that requires determination and perseverance.
It's all about pushing past that feeling of your chest throbbing, muscles screaming, your mind saying, 'What on earth are you doing?' and getting used to a running rhythm.
To some extent, switching from 'normal' trail running footwear to Vivobarefoot's minimalist shoes is a similar experience. It's all about getting used to a new system.
We've tried the barefoot shoe concept before with Vivobarefoot's Tracker Decon FG2 boot. Those work well for fast, light hiking. So, presumably the concept transfers to a trail running shoe without much difficulty.
Better to be sure though, so we've been testing the brand's Primus Trail Knit FG over trails, fields and bridleways for good measure.
Features and design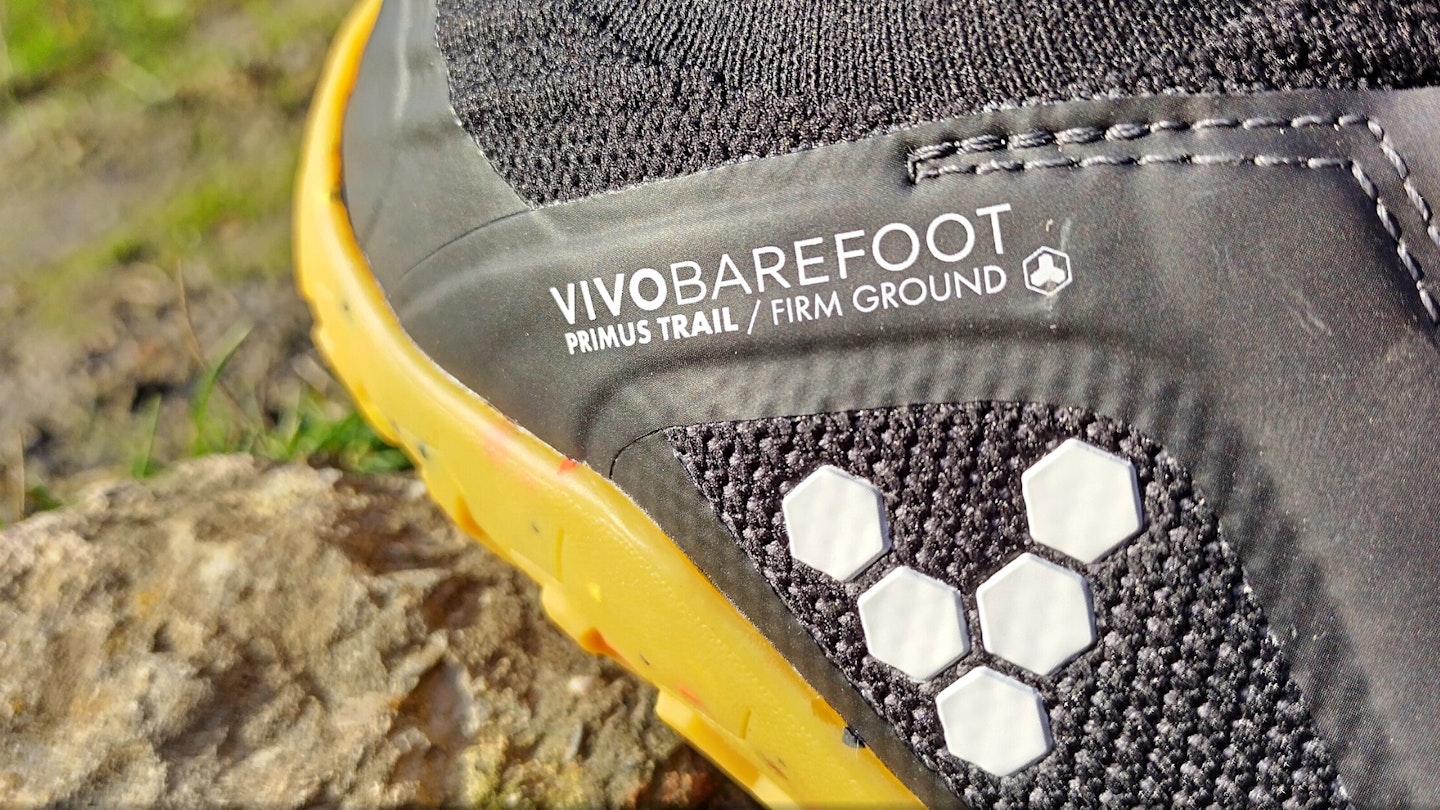 Although the Primus Trail Knit FG can be seen as a kind of stripped-down trail running shoe, there's still quite a lot to unpack.
Vivobarefoot is adamant that we should trust our feet more. Evolution, it says, 'has fine-tuned our anatomy' and we should pay attention to it. Millions of years of natural R&D, including a significant dose of natural selection, makes a rather compelling case. So hence we arrive at the antithesis of modern footwear. Rather than narrow and padded, Vivobarefoot shoes are wide, thin, and flexible.
The company is confident in its work and thus offers a 100-day trial period.
And the name, what even is 'FG'? FG stands for Firm Ground. This is the brand's trail running shoe for hard-packed trails, rocky stuff, etcetera. To deal with more compressed terrain, the underside of the Primus Trail Knit FG houses 4mm lugs.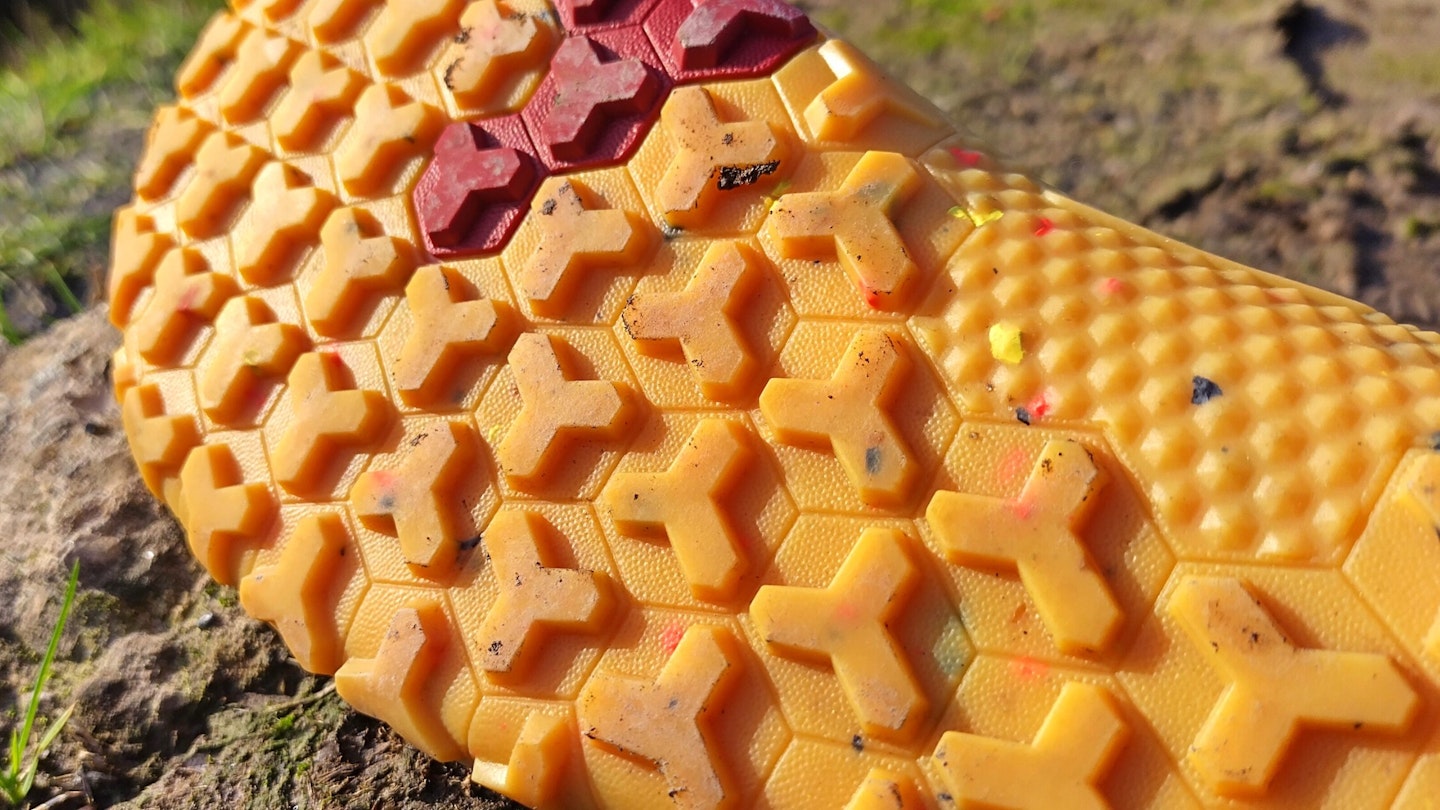 You'll also notice a quick lace system, a highly breathable knitted upper, and light toe rand for very minor toe protection. This isn't just a trail running shoe without a midsole. The shape, the flexibility – they're deliberately engineered to work with the foot rather than cocoon it. Let's see if it works.
Performance and comfort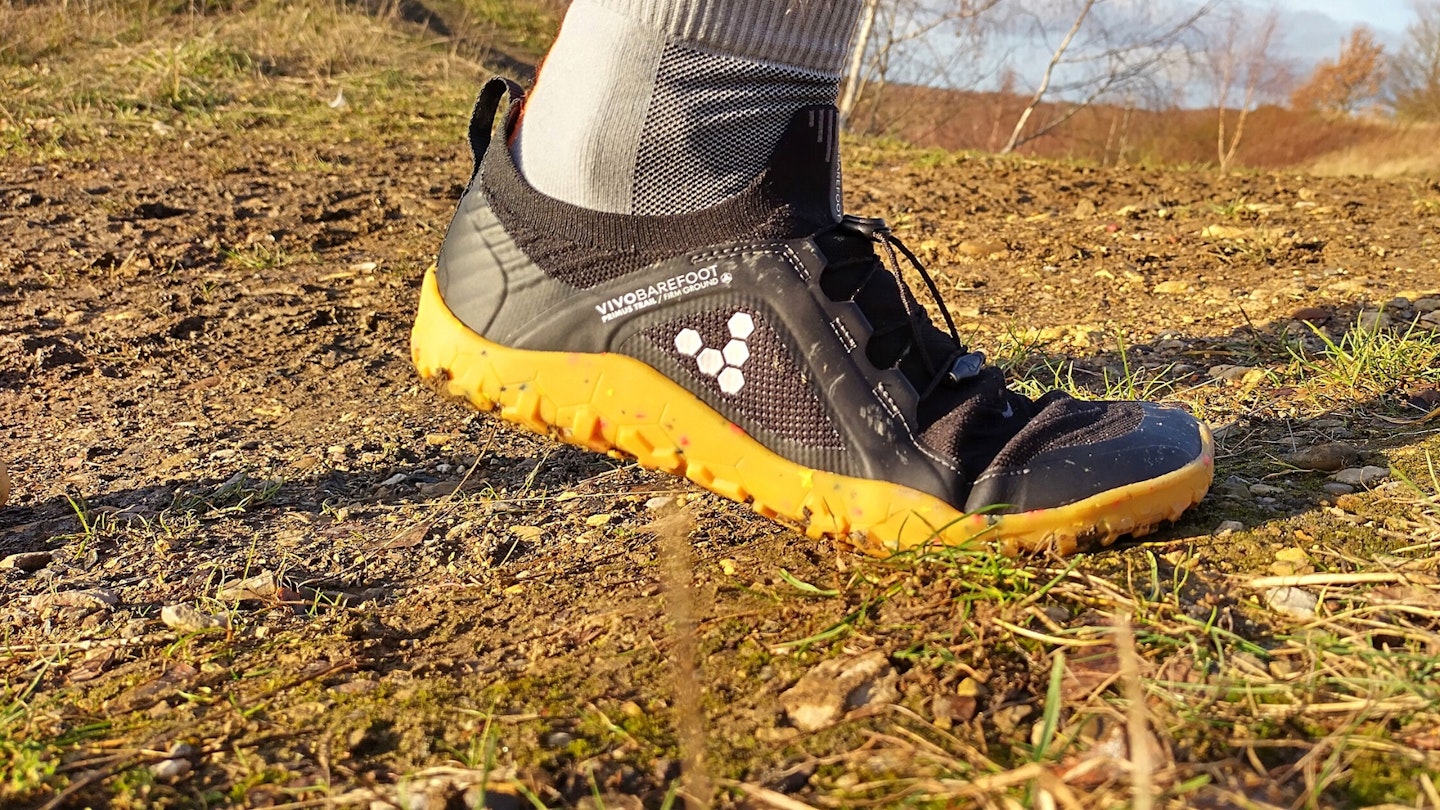 When I put the Primus Trail Knit FG shoes on for the first time, I said 'Woah'. The fit is incredible. Imagine a sporty, technical slipper if you can, and you're sort of there. A slipper in the sense the Primus Trail Knit FG is broad in the toe and easy to slide on.
There are no half sizes here, but the sizing, due to the shape of the shoe, is quite generous. If you're normally a half size, I'd suggest rounding down rather than up.
Out on the trail, you feel the texture of the ground as you go. Long sessions on gravelly tracks with stones protruding at rude angles can make your feet sore early on in your barefoot shoe experience. But over time, the thinner sole turns into an advantage. It makes reading the terrain easier.
Thin and flexible footwear have their limits, which primarily lie in high altitude climbing and mountaineering. It's therefore not an issue with trail running. You might be concerned about endurance, but you do need to give your feet time to harden up. A lifetime of cushy shoes has made them soft. The first few weeks of trail running in the Primus Trail Knit FG involves a reasonable amount of foot fatigue.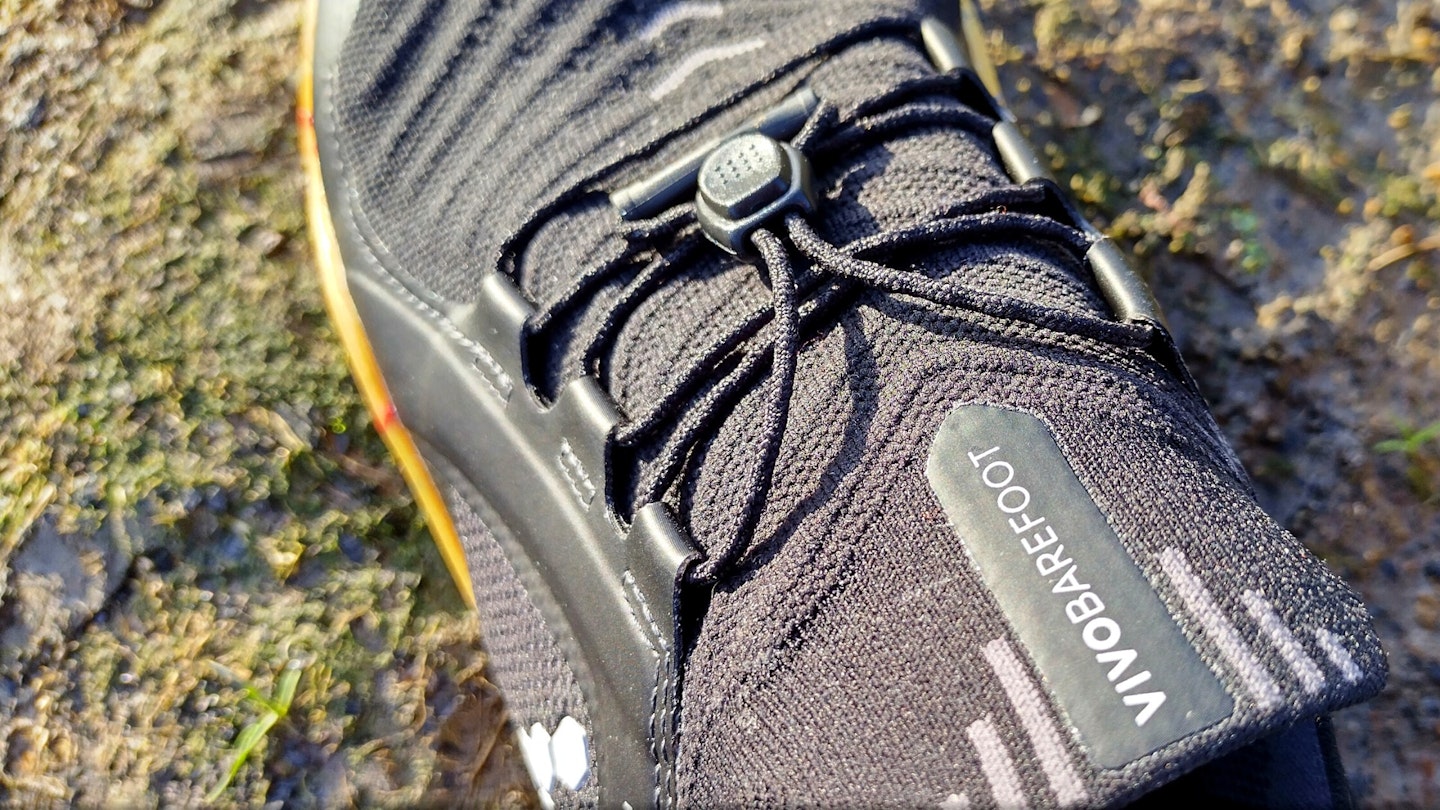 But it's worth it. There are a number of plus points about this shoe but the most obvious one is balance. Its wider fit lets your foot splay like the natural R&D department intended, thus aiding balance to a large extent. With balance comes agility, confidence, and pleasure.
It's a domino effect at work. Grip is impressive too, even on slightly softer ground, which is just as well because moist trails are often hard to avoid in the UK.
I like the quicklaces, but I have some reservations about their durability. It's nothing more than a hunch, but they feel like they'd wear faster than one would like. I wonder how long they'll last. And (at the time of writing) Vivobarefoot doesn't offer a repair service for the Primus models.
The knitted upper is incredibly breathable. My main gripe about the styling is the tongue. You can't wear low-cut socks with this shoe because the tongue (which is really more of a tab) rubs on your skin and it's very annoying. With ankle or crew socks, the problem goes away.
Sustainability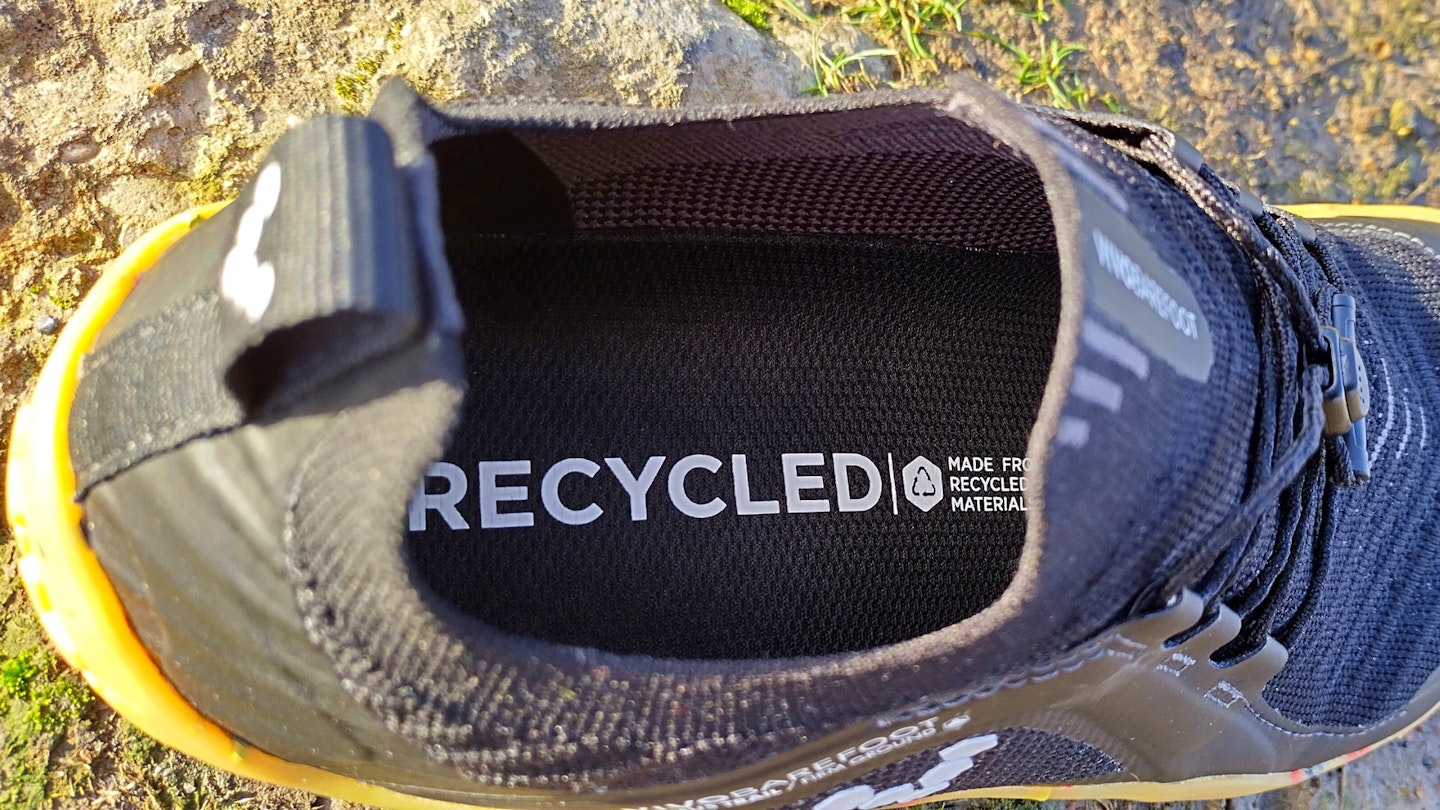 Vivobarefoot is a certified B Corp and has been since 2020. The Primus Trail Knit FG shoe is vegan and includes recycled materials.
In its 2022 annual report, Vivobarefoot laid out 10 overarching goals regarding its products. These include designing all its products for circularity and getting rid of non-regenerative virgin materials. In essence, to have a fully regenerative and circular product line-up.
Vivobarefoot offers a repair service for some of its models and will also take your worn Vivobarefoot shoes, recondition them and then sell them on ReVivo. The shoe return service is available to customers in the UK, EU, and USA.
Price and competition
At the time of writing, the Primus Trail Knit FG is £140. That is quite a lot – but at least you know that it goes towards better social and environmental prospects.
In terms of competition, you're looking at the Xero Shoes Mesa Trail, Merrell Trail Glove 7, and Vibram Fivefingers V-Trail 2.0. The Vivobarefoot shoe tops all of these in terms of price.
The unique-looking Vibram has quite a dedicated following and they're unlikely to budge. Other brands with barefoot options like Xero Shoes and Merrell are definitely worth considering as alternatives. Vivobarefoot is, however, the leader in terms of sustainability.
Verdict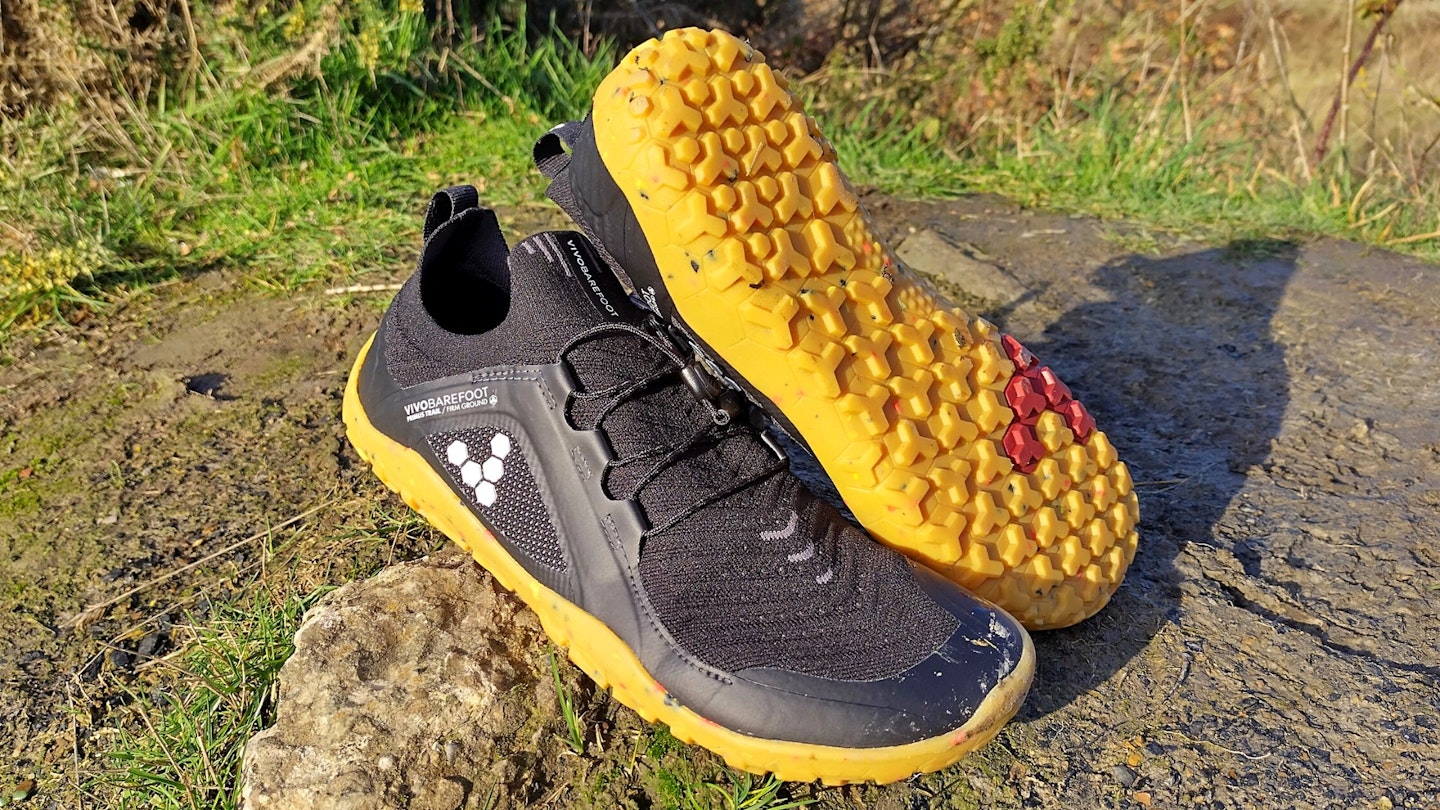 The Primus Trail Knit FG is a winning trail running shoe. The fit, quality, ethics, and performance all get a big thumbs up. The barefoot-style trail running shoe takes some getting used to but the benefits are worth it.
Although the Vivobarefoot shoe is more expensive than the competition, it would still be our recommendation. The deciding factor is the brand's responsible business practices and dedication to building a circular business model.
Quality 4/5 | Comfort 5/5 | Performance 4/5 | Value 3/5 | Sustainability 4/5
Overall score: 84%
Pros: Incredibly comfortable, sustainable, help with balance, great for speed and agility on technical terrain
Cons: A tad pricey, tongue irritates if wearing low cut socks, no repair for Primus models
Upper Knitted upper | Outsole Firm Ground Sole with 4mm lugs | Men's sizes UK 6-14 | Women's sizes UK 3-9
Don't forget to subscribe to the Live For The Outdoors newsletter to get expert advice and outdoor inspiration delivered to your inbox.
For the latest reviews - including extra photos and kit that won't appear online - pick up a copy of the current issue of Trail magazine.