The foundation of all runs are our feet. How we choose to look after them has a direct impact on our running performance and comfort.
After making sure you've found the right trail running shoes for your feet, one important piece of kit that can make or break your run is a good quality a pair of running socks. Everyone in the great outdoors, irrelevant of weather or terrain, should have socks that keep their feet comfortable, dry, and protected. It's this ethos of all-day comfort and quality that trusted sock giant Bridgedale lives by.
Based in Belfast, Bridgedale has been making socks for outdoor enthusiasts for over 40 years. Fast forward to today and there's over 500 products in the Bridgedale family, covering all eventualities: from hike and ski socks, to fully waterproof options, and liners that'll help you weather extreme conditions out on the mountains. The newest sport to join the Bridgedale ranks is trail running, with the five models in the Trail Run range focussing on lightweight comfort and durability above all else.
What kind of sock is best for running?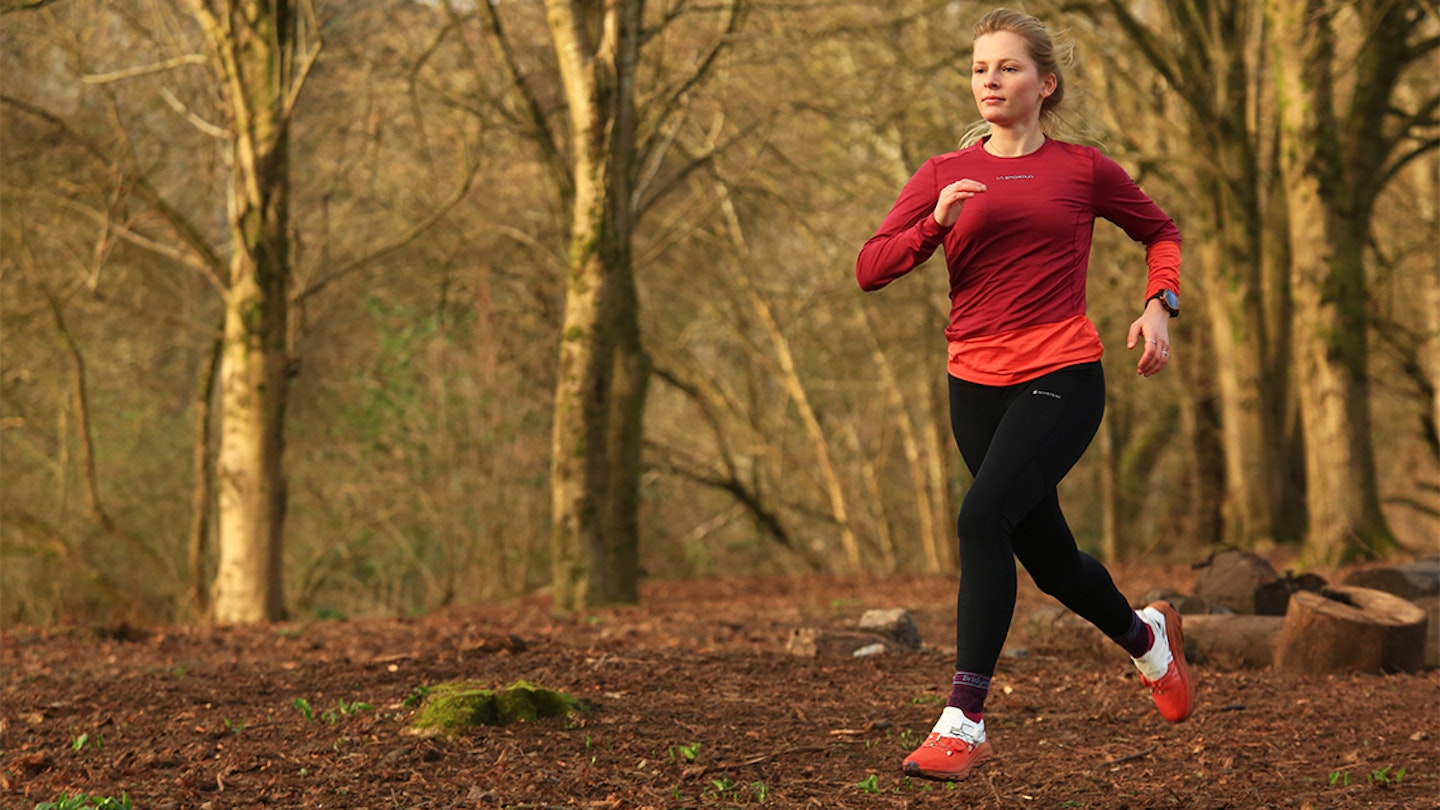 Our feet are truly remarkable. With the largest area of sweat glands in the body, each foot has in excess of 125,000 glands generating four to six ounces of sweat per day – sometimes a good deal more. Each foot has 26 bones, 33 joints and a network of more than 100 tendons, muscles and ligaments.
All this needs looking after though. We put our feet through a lot and it's easy to neglect them. Using and abusing your feet without treating them to the appropriate socks will likely result in painful rubbing, blisters, and pressure points as you run. Such niggles will have a lasting impact on your running performance and foot health, they could even prevent you from running.
The best socks for running are those that you don't even notice you're wearing. They help optimise your running by being breathable, light and supportive. The Bridgedale Trail Run range was tested and tweaked into shape by serious long-distance runners, with durability and comfort at the forefront of each design.
How do I choose running socks?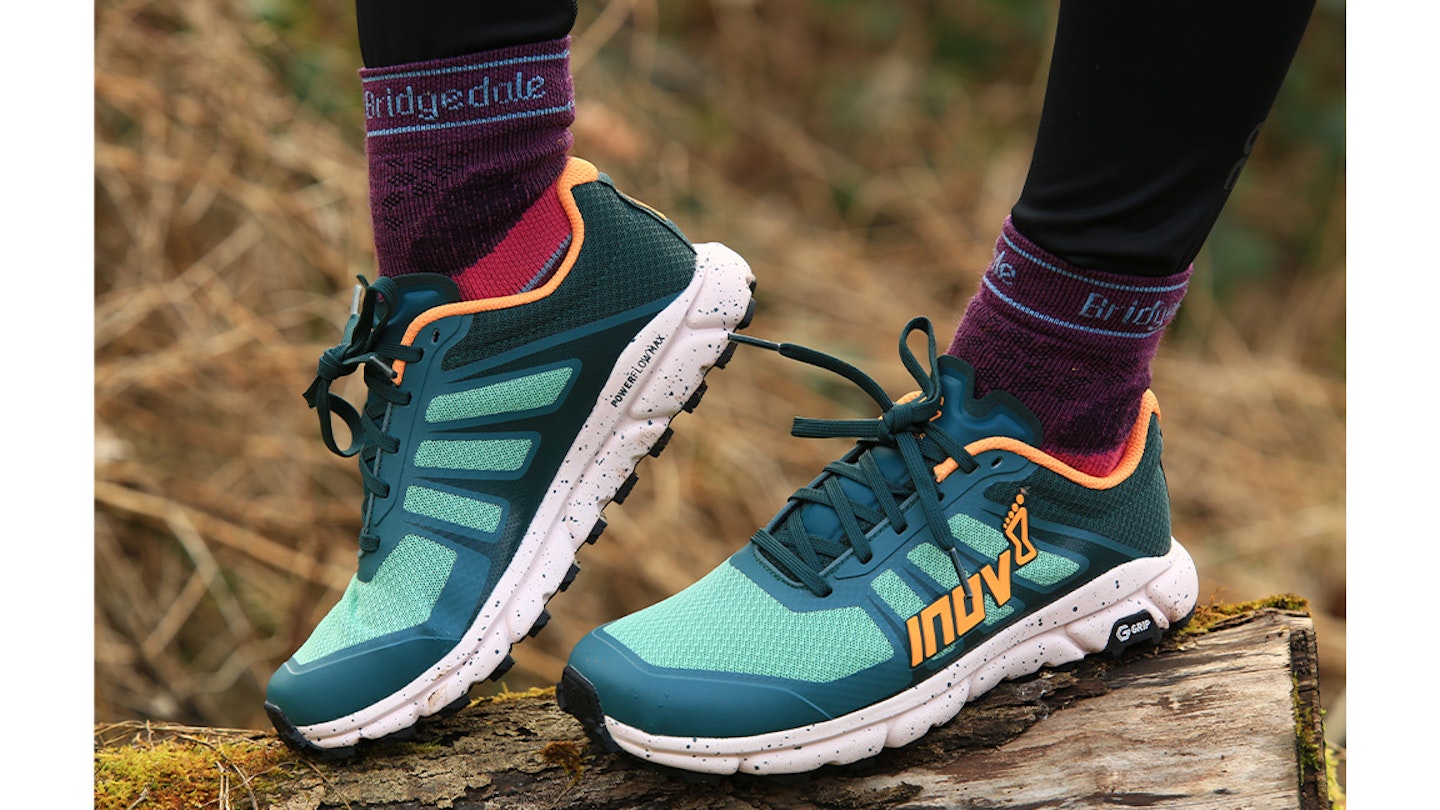 Our feet propel us, provide balance and act as remarkable shock absorbers for the rest of our body. An average run brings a force equal to several times our body weight to bear on the feet. That's a lot of pressure put on your feet, and a good pair of running socks will work to support high pressure points like at the heel and forefoot, and redistribute this force across the sole.
You should choose your running socks carefully as they'll be key to the comfort and longevity of your runs. When choosing your running socks, consider the merits of these key features:
Material – To be comfortable socks need to be stretchy, soft and moisture-wicking. This all comes down to the blend of materials used. In their vegan models, Bridgedale mixes Coolmax polyester, Polyamide (nylon), and Lycra (elastane) for next-to-skin comfort, protection, and flex. Some socks in the range swap out the Coolmax for Merino Wool, another fibre well suited for temperature management and comfort in sportswear.
Fit – Invest in a pair of socks that are specifically for running, not just hiking or gym. The geometry of a run sock is unique, the arch should have a wrap-around supportive knit, with extra cushioning and reinforcement at the heel and metatarsals. Bridgedale run socks have zonal padding and their new Lycra Dry technology which aims to provide a long-lasting fit and keep the feet drier as you run.
Cuff – Consider whether the upper hem of the sock sits snug against your calf or ankle, a tight seal like that created by a zero debris cuff on a Bridgedale sock will prevent any dirt or gravel from creeping inside the sock and disrupting your run.
Heel – It's likely you've worn through a sock before. The heel is one point on the shoe that has a higher rate of wear than other areas due to the knit having to change direction and the high impact that goes through the heel as you run. Bridgedale use a Y-Heel knit around this area to add structure and strength to the sock.
Toe box – You want areas of high impact and wear like at the toes to be extra strong and comfortable. The natural toe box and flat toe seam on a Bridgedale running sock is designed to sit unrestricted along the toes, allowing for a natural tow spread and be reinforced to enhance durability.
Technology – Some socks and materials will have extra tech added to really boost performance. Bridgedale's Fusion technology intertwines natural and technical fibres in a performance knit that aims to be both highly ventilated and cushioned.
Conditions – Do you need socks for winter running, or the thinnest layer possible for running in hot climates? Your answer will lead to two very different socks. Bridgedale's run socks all aim to be breathable, with a Lightweight model for colder runs and an Ultralight for summer runs. Over foot ventilation on the sock's upper should make it highly breathable, while added moisture management technology ensures that the feet don't overheat.
Pick the right socks for you
Find out more about the Bridgedale Trail Run men's range and women's range. Get 15% off any pair of Bridgedale Trail Run socks using code LFTOTrailRun15 – Valid until midnight on 7 March.
For all the latest news, tips and gear reviews, sign up to the Trail Running Newsletter.