When it comes to choosing the right pair of trail running socks, you can easily hinder your running progress with a poorly-designed pair. No one wants blisters at the start of a training block! Bridgedale has been a running and hiking sock favourite of ours for a while now, they actually made it into our favourite running socks round-up, and that's all down to their nicely-placed cushioning, comfort and design.
Bridgedale have been crafting technical outdoors socks for over 30 years and are still getting it right today, their Lightweight Crew running sock bagged our Sock of the Year award for 2023, 2022 and 2021. The Trail RUN collection includes both ultralightweight, lightweight, and midweight options for a wide range of running temperatures. It's also worth bearing in mind the breathability of your trail running shoes when you pair your running outfit.
Generally speaking, the more breathable the better. But as we get into autumn and winter, you'll want to keep the blood pumping in your toes with a slightly thicker blend of running sock (you'll thank yourself later). That's where the new Bridgedale Trail RUN Midweight T2 Merino Crew running socks come in.
Bridgedale Trail RUN collection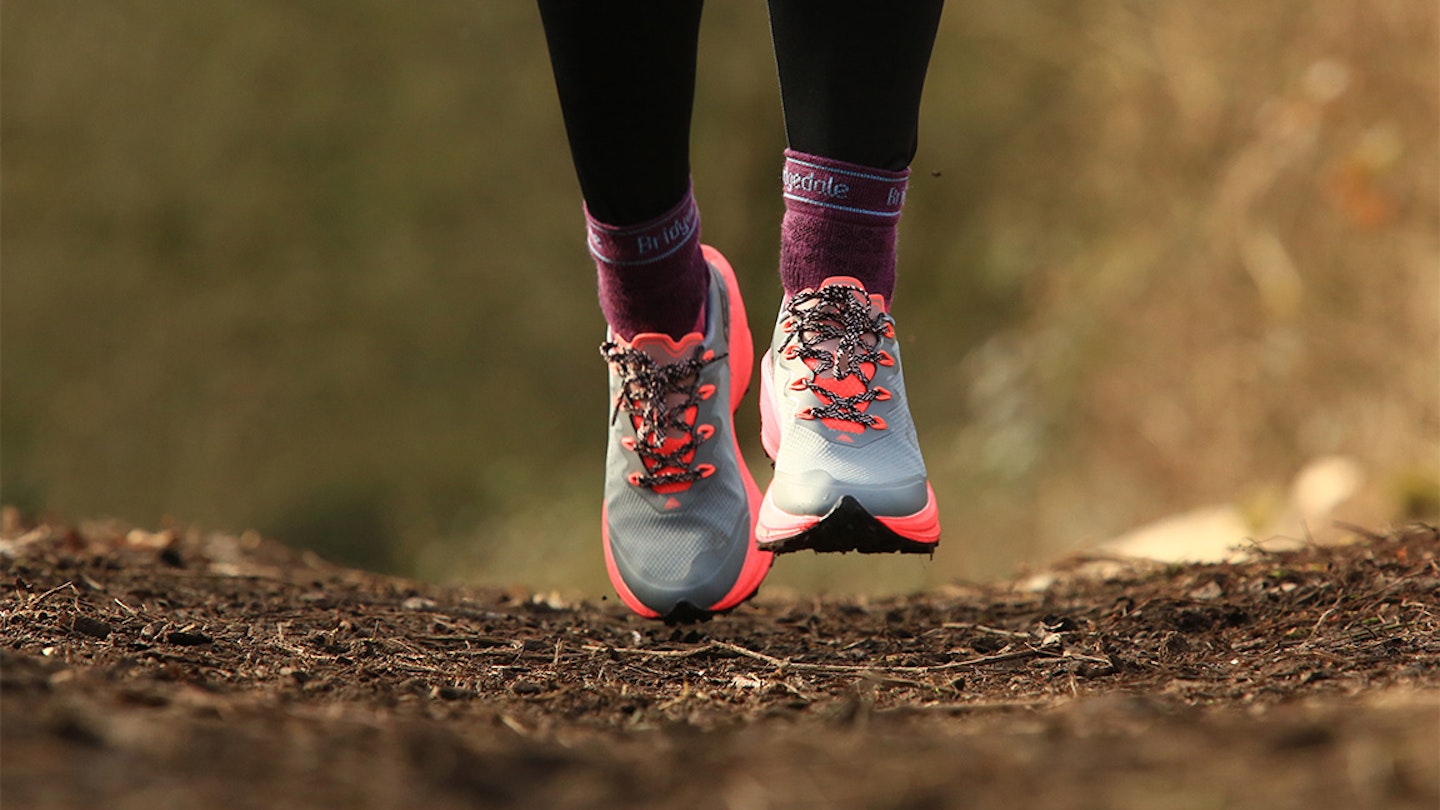 Developed hand in hand with running testers out on the trails and in the muddy stuff, Bridgedale's Trail RUN collection focusses on balancing out well-placed microcushioning, ankle protection with an ergonomic Y-heel, and zonal compression for a supportive fit. The socks in the range also have in-built moisture-wicking thanks to natural materials like Merino wool, and odour control.
You might recognise those sporting Bridgedale socks out on the trails thanks to the snug fitting cuff around the ankle, which is embossed loud and proud with the Bridgedale name. Other than a great branding ploy, this cuff actually does a great job of preventing any debris from slithering their way into your socks and keeps them up from falling down.
Bridgedale Trail RUN range: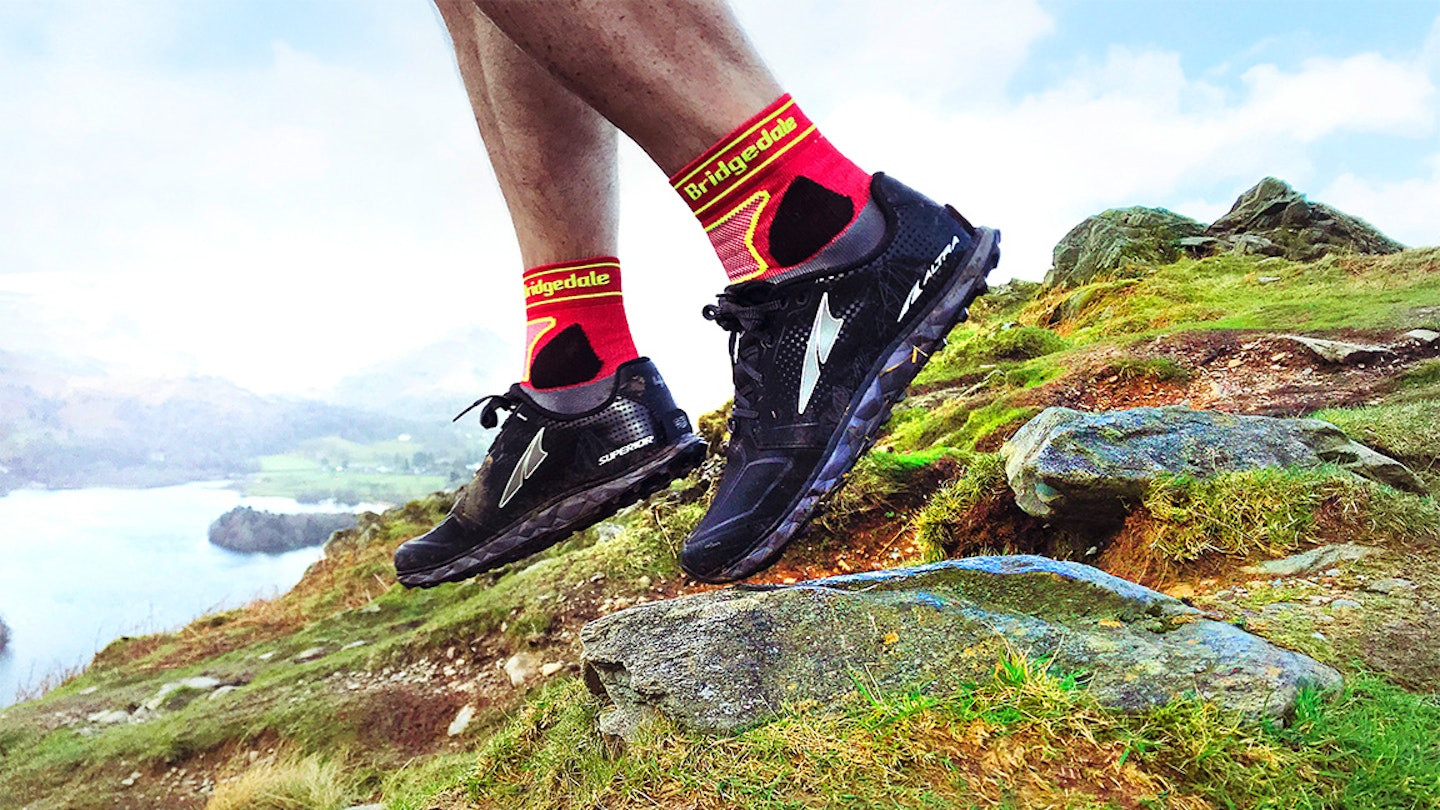 All styles in the trail running range are available in men's and women's fit and colours. Here they are in order of thickness:
Ultralight
The ultralight weight sock is the lightest and most breathable in the Bridgedale Trail RUN range. Best for summer runs and running in hot climates, these socks are primed for hot weather with their high moisture wicking 'Lycra Dry' technology and extra ventilation. The ultralight running socks include crew- and low-cut versions of the socks in either Merino or Coolmax (vegan-friendly alternative) lightweight technical yarn.
Lightweight
Striking a balance between being lightweight and protective, this type of sock is for running in warm weather, or for those whose feet tend to overheat when running. The gentle underfoot padding combines with an open-knit structure for breathability, while maintaining that important durability that Bridgedale are known for.
Midweight
New to the Trail RUN range, this sock is designed to keep your feet warm and comfortable during winter running, by reducing ventilation on top of the foot and adding additional insulation around the front of the ankle and forefoot. The Midweight Crew also has a new Achilles protection pad at the back of the leg, extra ankle protection for those really gnarly runs, and and extended sock height from 3/4 to full crew length. Winter trails are more likely to be slippy and muddy, that's where the sock's 'Sport Fit' compressive support and inbuilt ankle stability should really come into its own.
Find out more about the Bridgedale Trail RUN men's range and women's range.
For all the latest news, tips and gear reviews, sign up to the Trail Running Newsletter.