As trail runners, we all understand the importance of our pack. It's got to feel just right both in terms of fit and weight, but also ease of access.
Especially because not all of us are blessed with gymnastic skills on the move. We don't want to spend ages contorting at the hip and fiddling around looking for that all-important water flask, and we especially do not want a bag that requires stopping and taking off just to fish out an energy gel.
Front pockets, hip stashes, somewhere for a phone and, of course, a system for keeping hydrated on the move. And preferably enough storage to carry a running jacket and some sweets. Those are the qualifying factors for our shortlist – good features and an even better fit is what wins around here.
Our Shortlist
Scott Trail TR 10 – Best in test
Decathlon Evadict 10 – Best Value
Osprey Duro 15 – Most storage
Deuter Ascender 7 – Best for ultra runners
Inov-8 Venturelite 4 Vest – Best minimalist pack
Vaude Trail Spacer 8 – Best run/hike hybrid pack
Ultimate Performance Leader Race Vest – Best for competitive runs
Montane Gecko VP+ 5 – Most comfortable ride
The North Face Summit Run 12 – Best vest
We've selected the best hydration packs for a range of running styles, from short and fast woodland jaunts to monstrous mountain ultras. So, keep that in mind when you make your final choice. Just as you'd ensure you had the best ultra running shoes for 150km race, you'll want to find the best pack for your style of run. Sprinting over Skiddaw in the pouring rain in February has very different storage requirements than a leisurely June jog… for most of us anyway.
The best trail running hydration packs in detail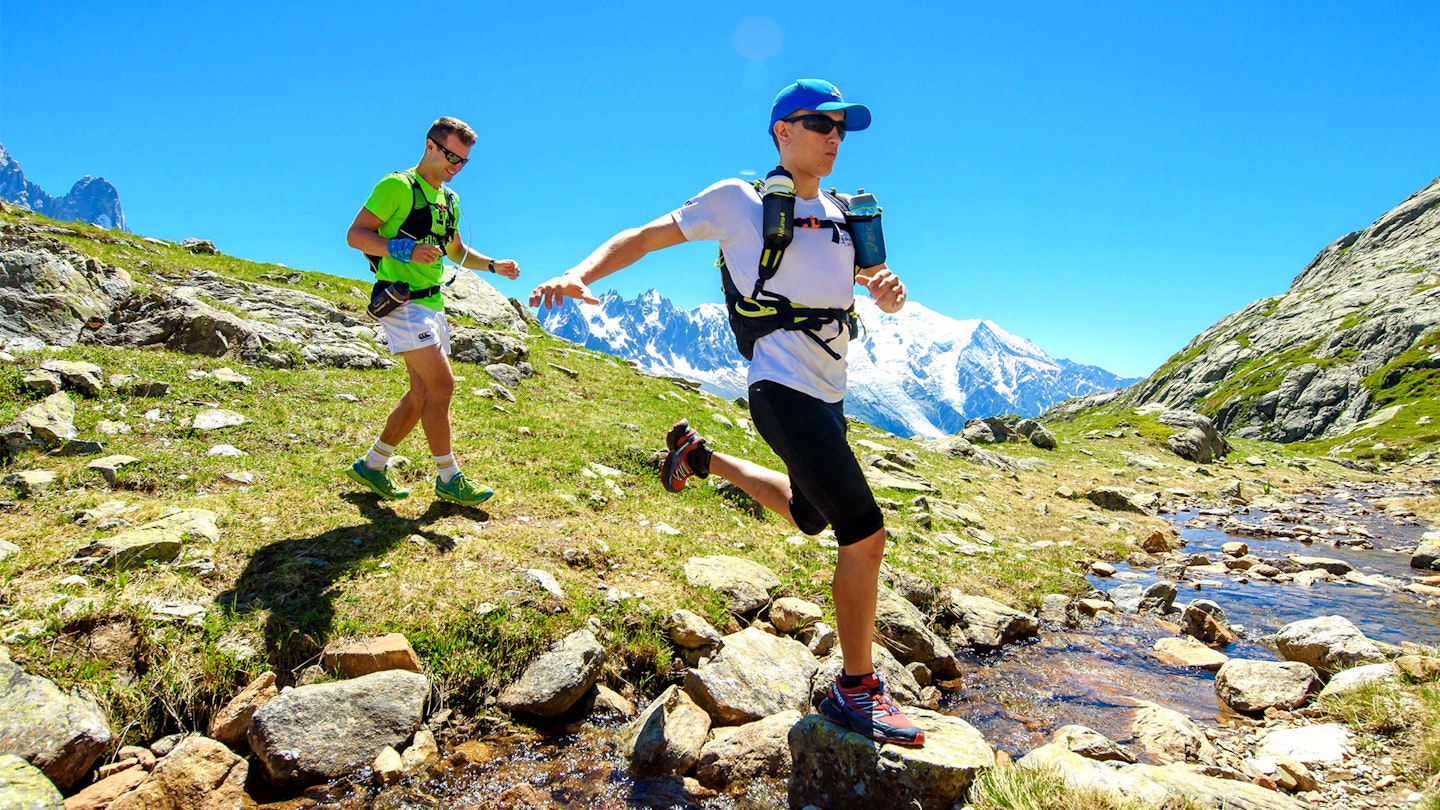 Best in test
Description
First things first, this bag looks great. It's also fantastically light, weighing in at only 110g
Pros
Ultra light weight
High carrying capacity
Design that looks and feels good
Cons
Pockets aren't super spacious
Best value
Description
Decathlon are back with yet another highly impressive offering for tremendous value. The Evadict
Pros
Accessible pockets
Multiple hydration options
Exceptional price
Cons
Construction isn't super durable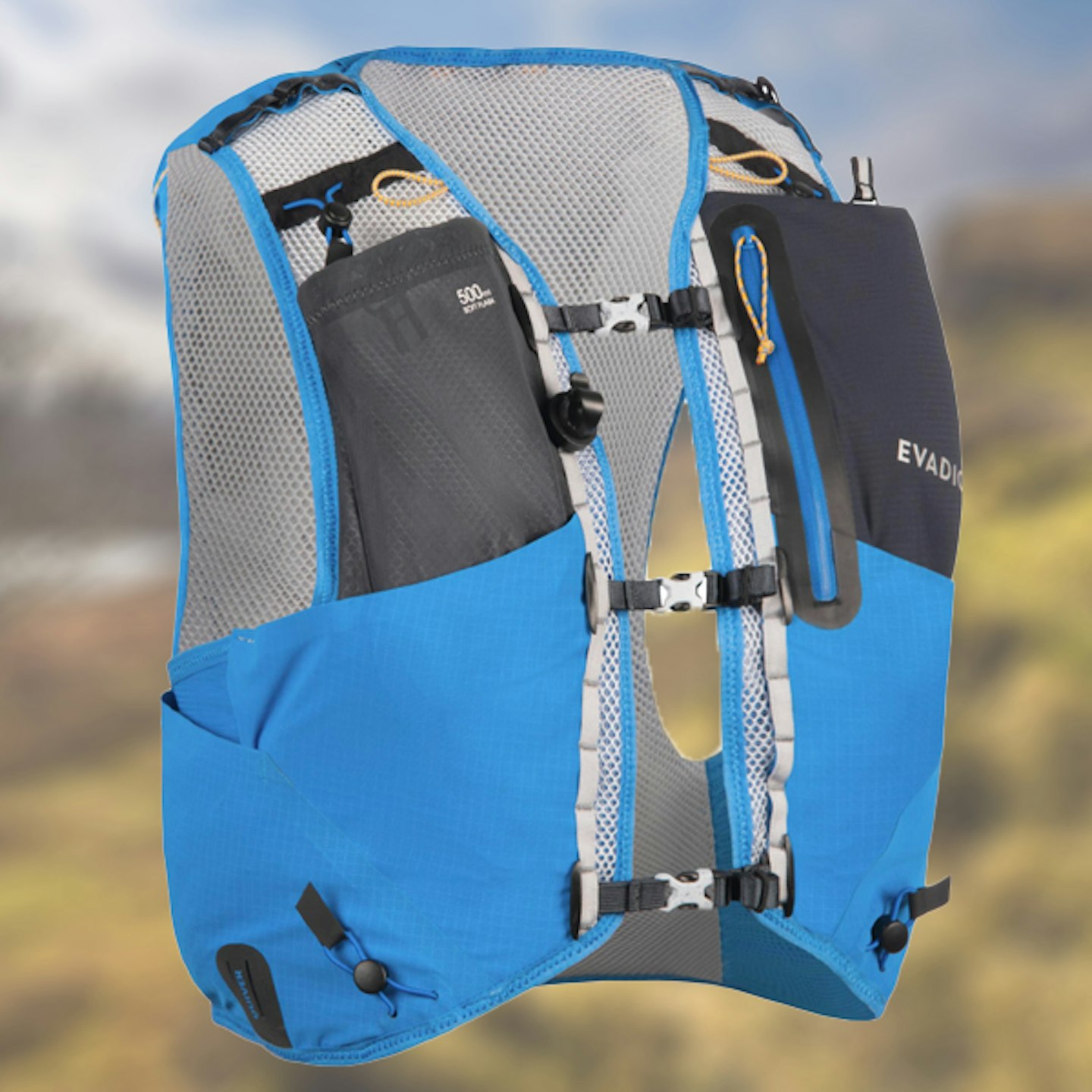 most storage
Description
If you like to carry a lot, then you must - must - consider this beauty. It's a premium pack
Pros
Super comfortable straps
A Rolls-Royce feel and look
Cons
Too much storage. Some runners might find it tough not to take everything because you can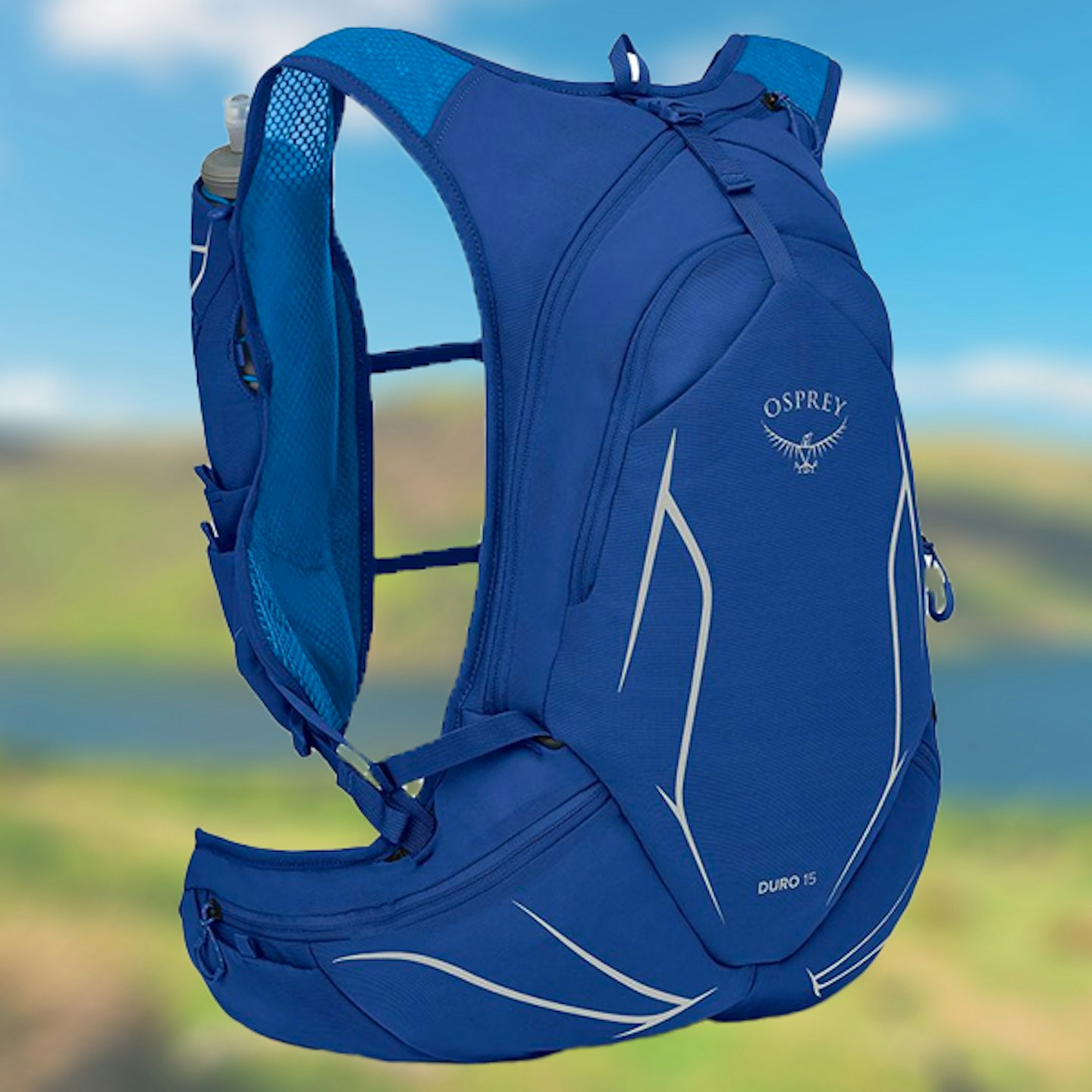 Best for ultra runners
Description
This was our tester's pack of choice for a recent mountain marathon; that should tell you all you
Pros
Great sustainability
Fits well for long runs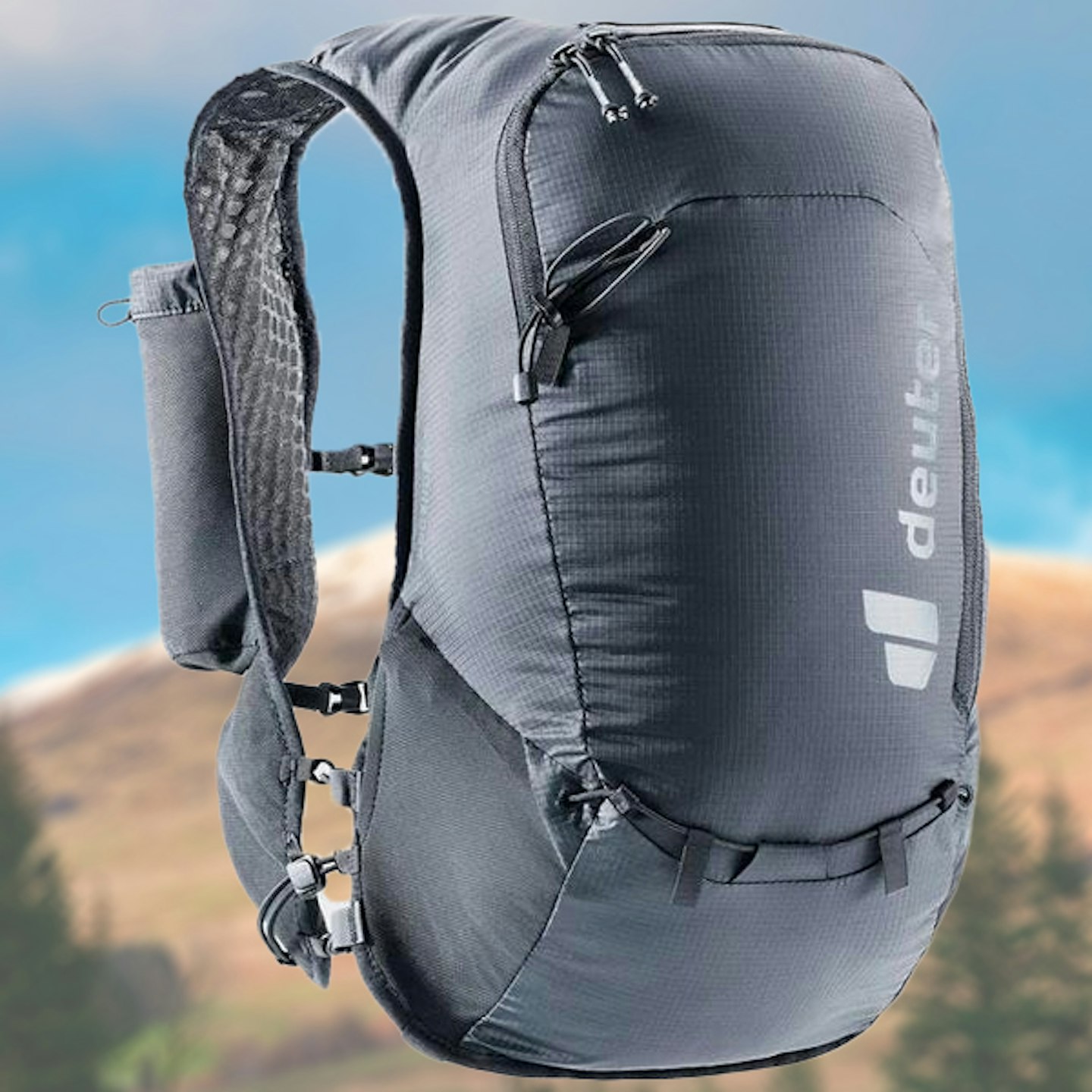 Best minimalist pack
Description
Yes, this is a pack, but one that is from a minimalistic world, hence the name 'vest'. The
Pros
Minimalist approach great for racing
Super lightweight
Cons
Tough to pack too much in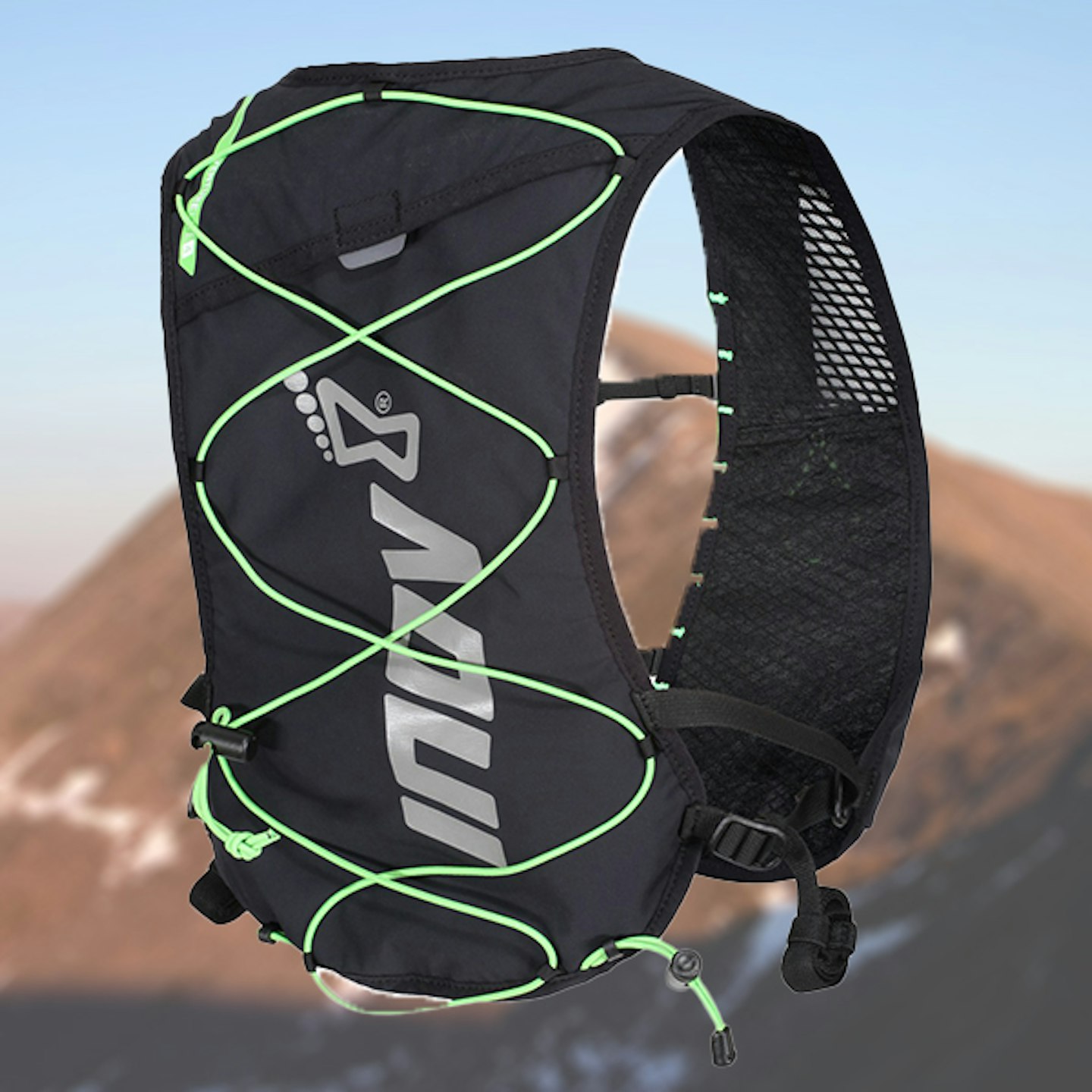 Best run/hike hybrid
Description
This is technically a hiking backpack, but it's designed in the style of a running vest and may be
Pros
Secure straps

Comfortable when full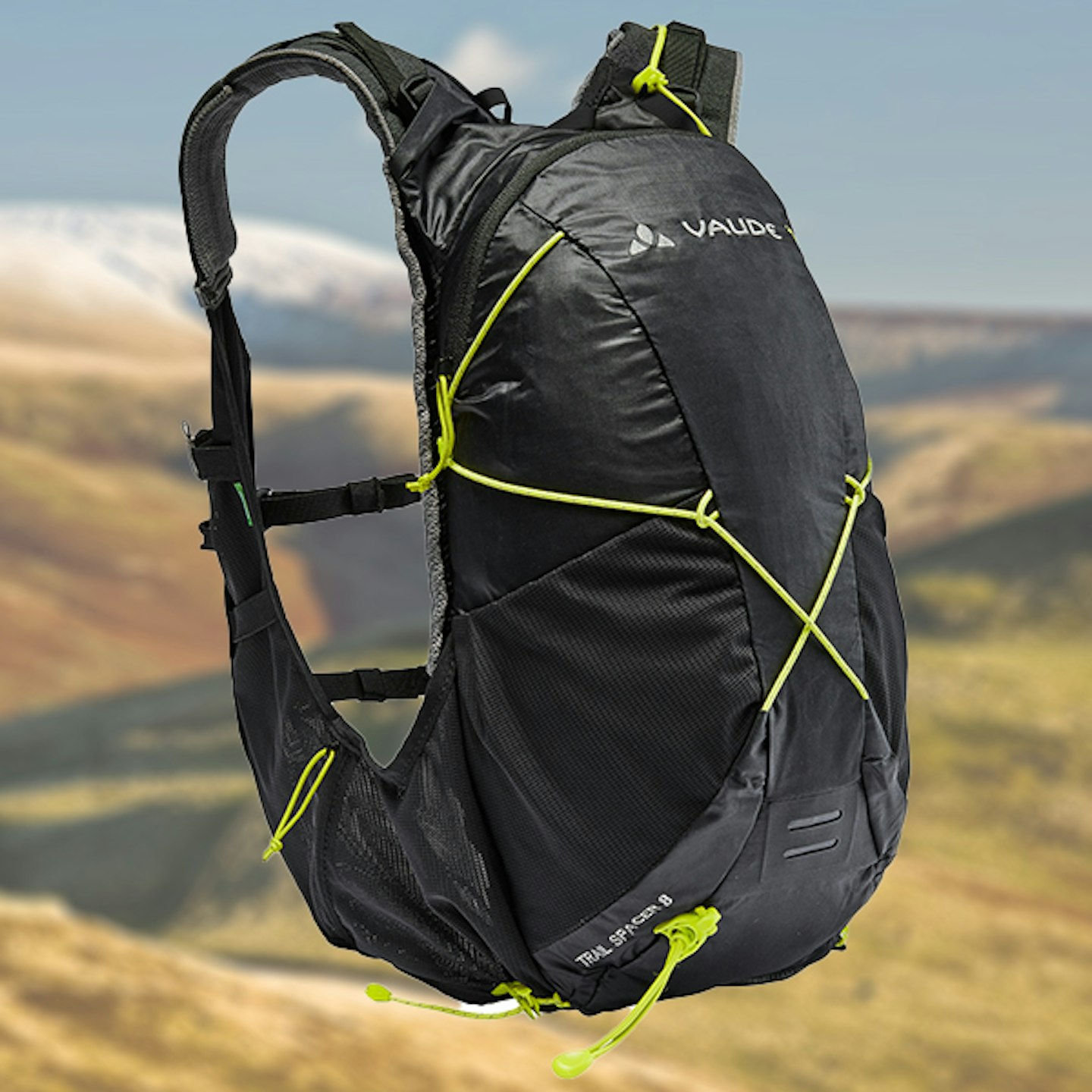 Best for competitive running
Description
The UP pack sells itself for race day. It is impressively light, coming in at a mere 205g, and
Pros
Great ventilation
Highly visible
Lightweight
Cons
Inaccessible rear pockets when on the move.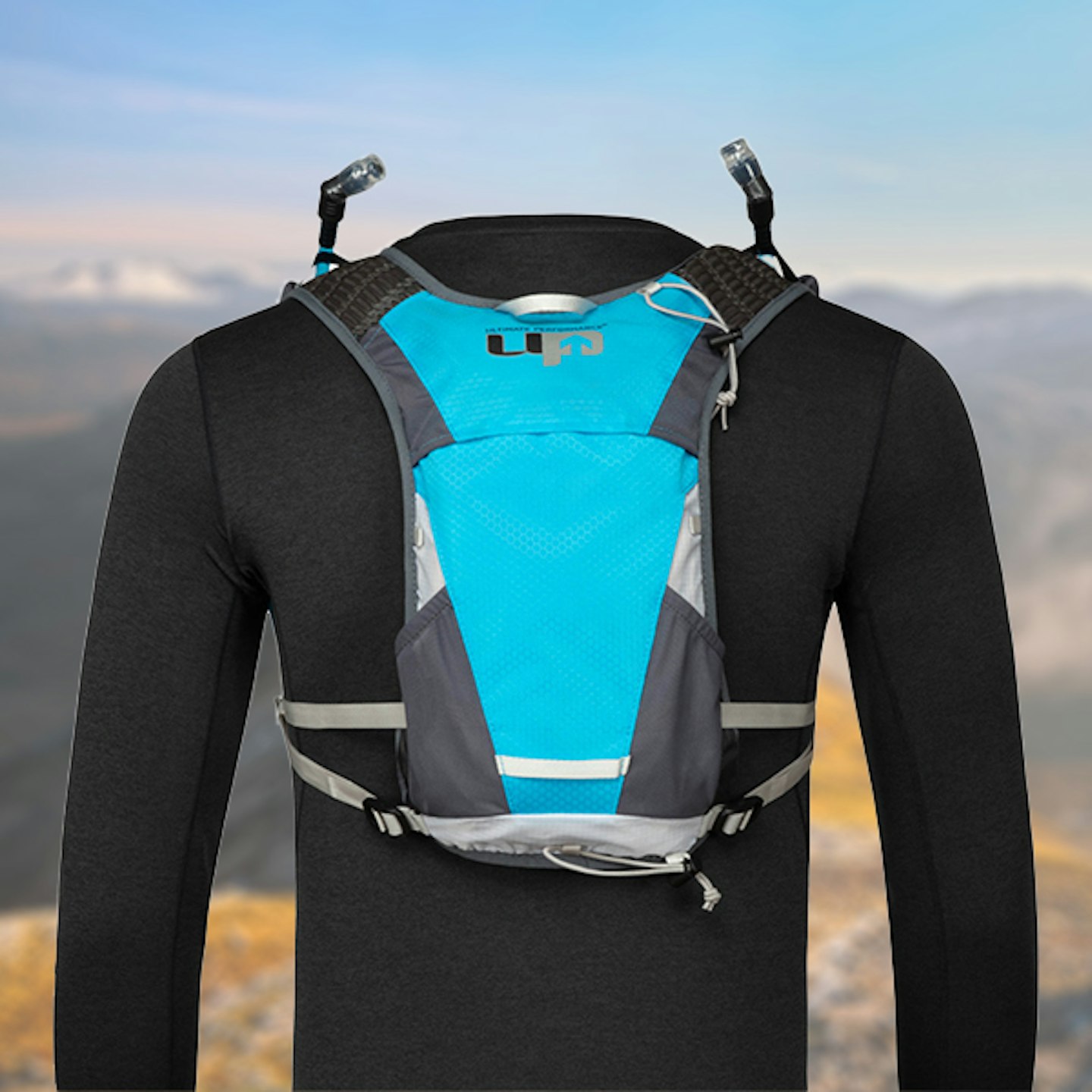 Most comfortable ride
Description
The Gecko VP+ 5 has a lot of features and an ungodly number of pockets. The two front 500ml flask
Pros
Lots of diverse storage
Highly adjustable chest straps
Cons
Straps can loosen over time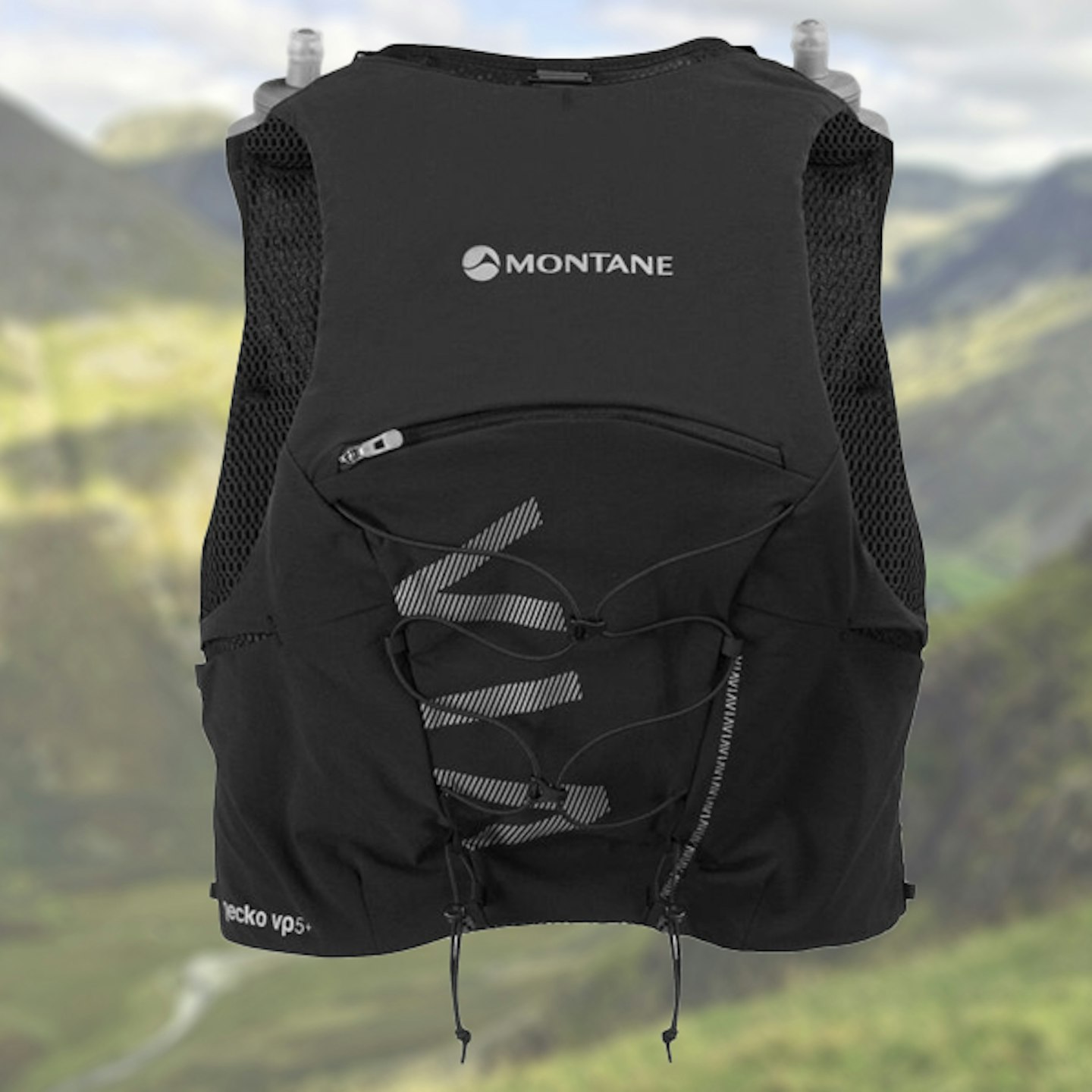 Best vest
Description
The stretchy material that largely comprises The North Face's Summit Run 12 makes it a unique
Pros
Comfortable, malleable material
Secure flask fit
Cons
Can bounce around a bit
Pockets aren't very accessible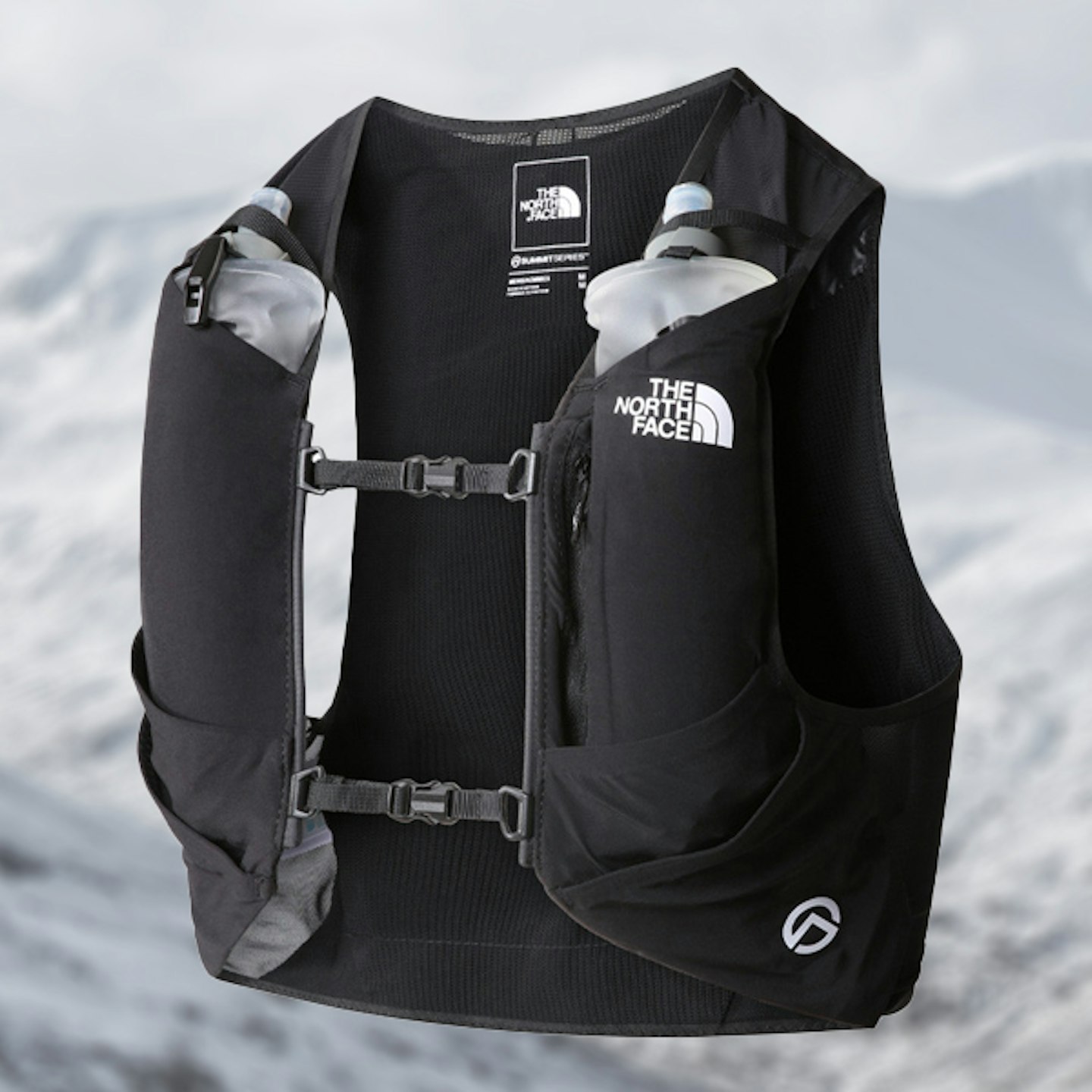 What to look for when buying a hydration pack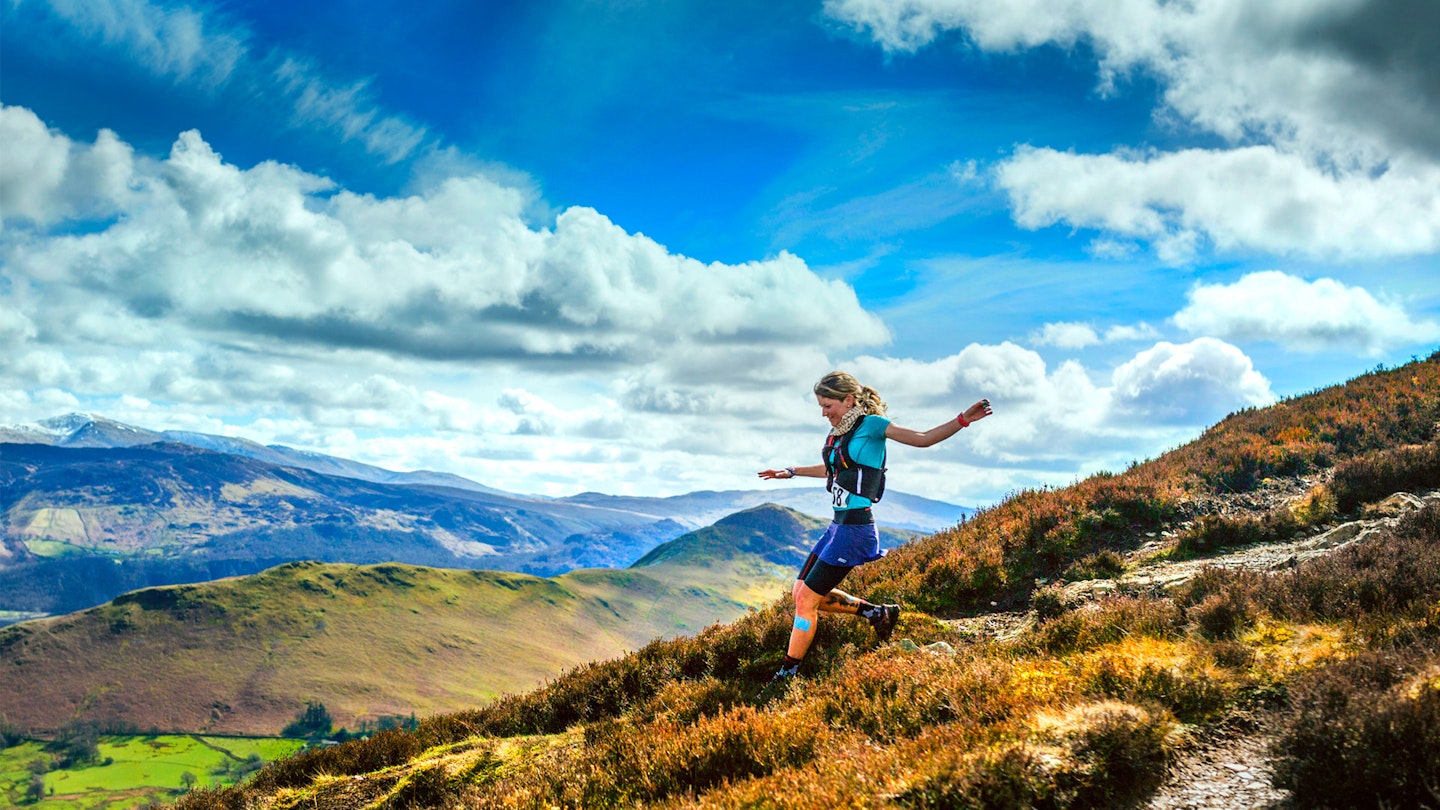 Fit - Some models offer men's and women's versions which are important, but above all, you need to consider how the pack fits on your back and what is being offered in terms of support. How many straps are there? Do they easily fit around your waist and chest to minimise movement at pace?
Capacity - For longer races, you'll need room for a variety of essentials ranging from a jacket, and an extra layer to medical kits and more. For shorter runs on your own, it's possible you won't need so much.
Storage - How many pockets are there? How many bottles can it hold? Is there room for your phone, gels, or money? All are offered to varying degrees, but some runners might also need pole storage facilities. And of course, consider ease of access on the move. You don't want to be scrabbling around for your jacket on a steep ascent into the clouds – you need to be able to access it all instantly on the move, at pace.
Hydration capacity - Remember, water does weigh 2lb per litre, so the larger the capacity the more weight you'll carry. Around two litres is probably the best compromise capacity for weight and speed.
Choosing your hydration system
When it comes to actually carrying your water, there are two primary approaches: flasks and reservoirs. You may have heard a reservoir referred to a bladder, Platypus, or Camelback (those two are actually brands of reservoirs). It's a flexible water storage container that is usually placed in the main compartment of your pack. It is usually made of durable materials such as BPA-free plastic, and is connected to a drinking tube (or flexi straw) which feeds out of your pack, attaches to one of the pack's arms, and then sits nearer the front of the pack in prime position for sipping as you run. This will typically be connected to a bite valve.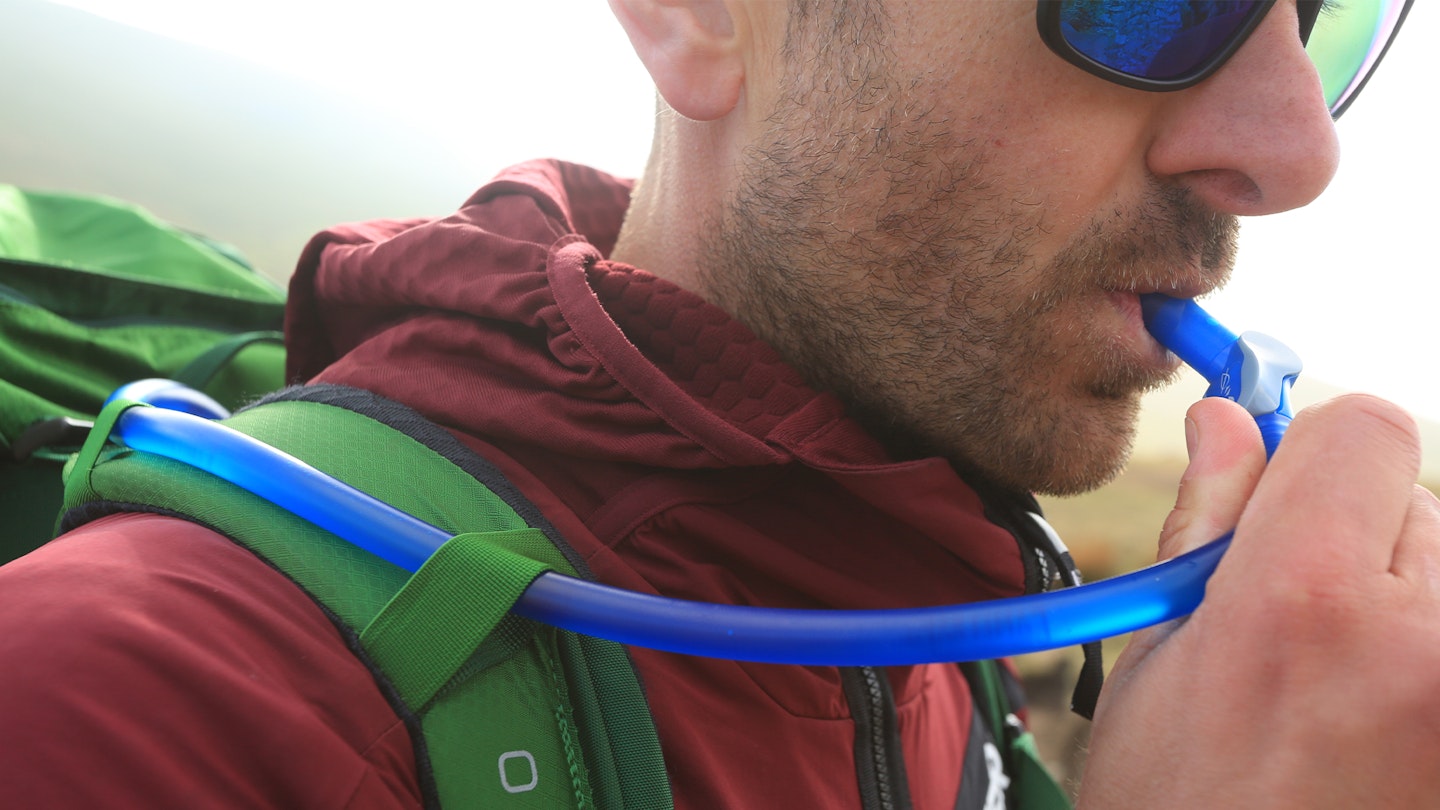 Ideally, you'd want your reservoir to have a vacuum seal, which means once you've sucked the initial air out of it via your straw, there's much less bounce and no audible sloshing about of water while you move. A bladder will have different ways to refill, but all must be watertight to work effectively. Some have a large top opening, like you'd see on a sandwich bag, while others have a smaller, circular screw-to-secure opening. The former is easier to refill and clean as its larger, yet the latter may be less likely to leak.
If a big bag of water isn't your style, then soft flasks are a great alternative. Unlike traditionally rigid and bulky water bottles, soft flasks are collapsible and typically made of lightweight, flexible materials such as TPU (thermoplastic polyurethane) or silicone. Soft flasks have less capacity than a reservoir, but they're much more versatile when it comes to placement and use. They're easy to access and refill on the go. Plus they're lightweight, compact, and the flexible body compresses as you drink to avoid any sloshing.
Top tip: Keep your soft flasks in the freezer to prevent mould and extend their lifespan.
Hydration Pack Glossary
Bite valve: Connected to the end of the drinking tube, this nifty feature is a staple for hydration packs as it allows runners to get at their water hands-free. The valve won't let any water pass through unless you bite or squeeze it, preventing leaks or spills during a run
Baffle: A partition or divider within the reservoir that helps maintain the shape and stability of the bladder. It prevents the water from sloshing or creating a large bulge, improving the pack's balance.
Yoke: The yoke refers to the portion of the hydration pack that covers your shoulders and upper back. It is typically adjustable and helps distribute the weight of the pack evenly.
Back panel: The padded area on the back of the hydration pack that rests against your body. It provides cushioning, comfort, and ventilation, allowing air to flow to help keep the back cool and minimize sweat.
Compression straps: Adjustable straps located on the sides or front of the pack that allow you to compress the pack's volume and stabilise its contents. They help prevent the water from sloshing around and maintain a snug fit.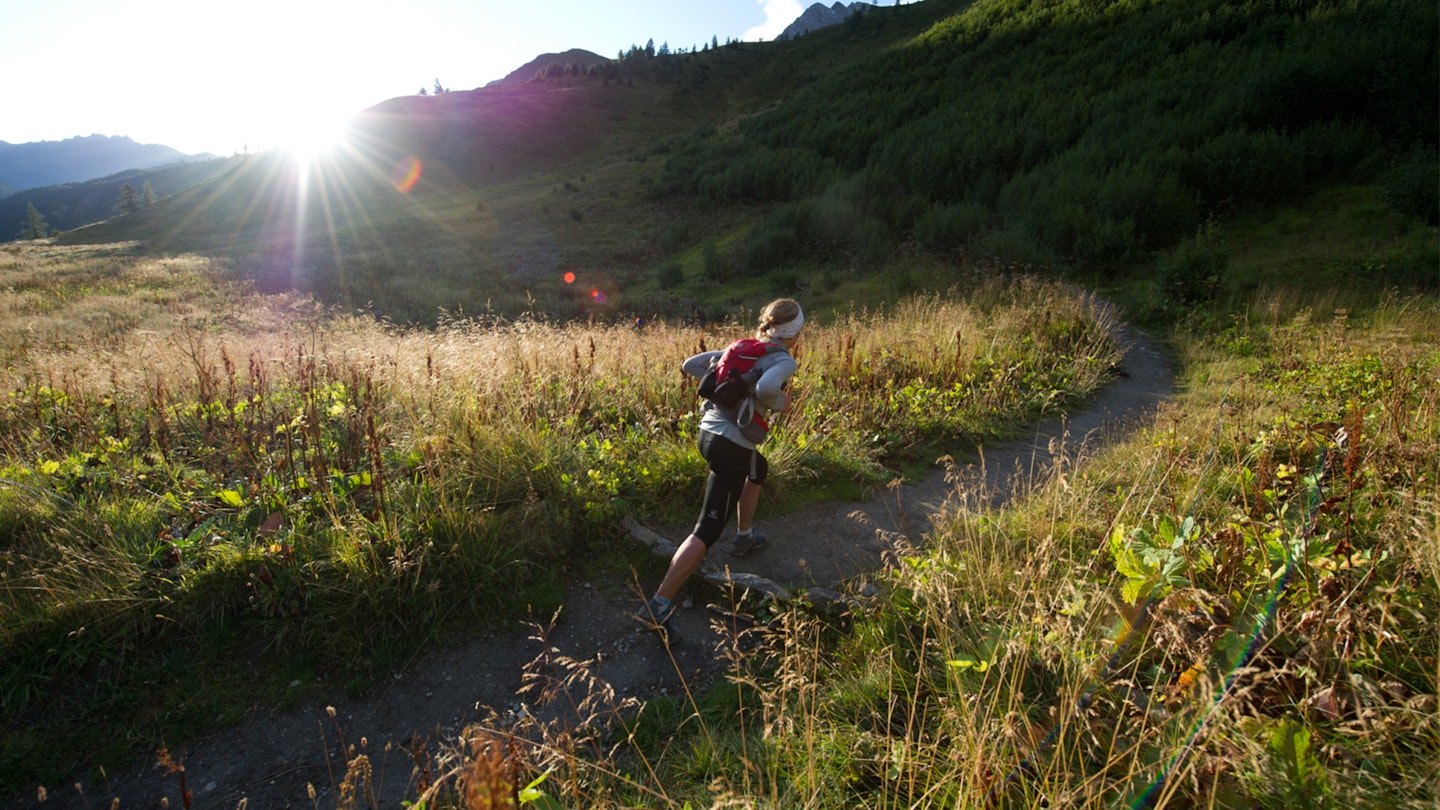 Extra bits for your next run
Recommended Hydration Reservoir
Pros
Durable PFC-free construction
High capacity for long runs
Portable, easily fits most daypacks
Removable parts for easy cleaning
Cons
Bite valve doesn't come with a cover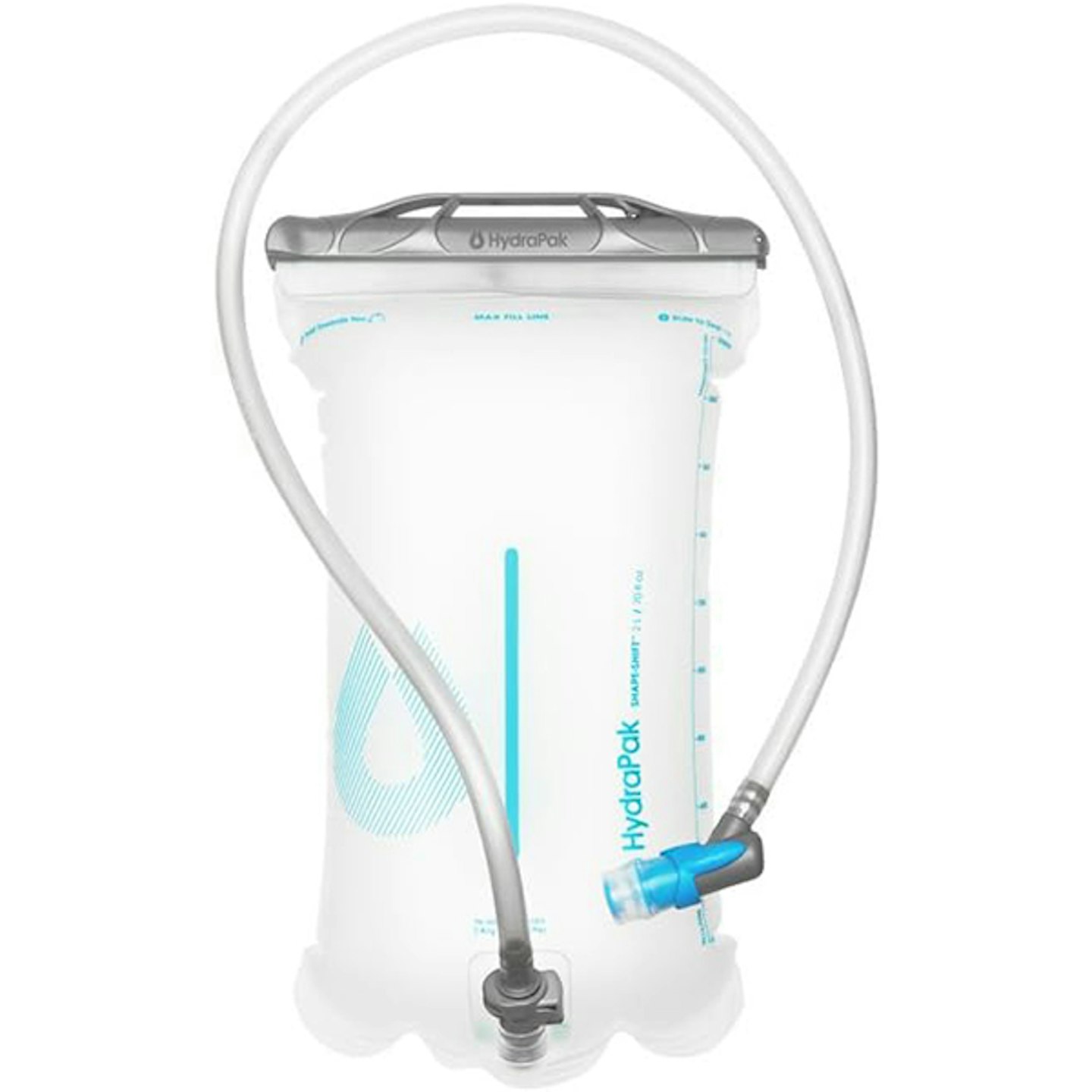 Recommended Soft Flask
Pros
High-flow valve for easy quick drinking
Lightweight construction
42mm cap wide enough for hydration tablets
Cons
Not insulated to maintain cool temperatures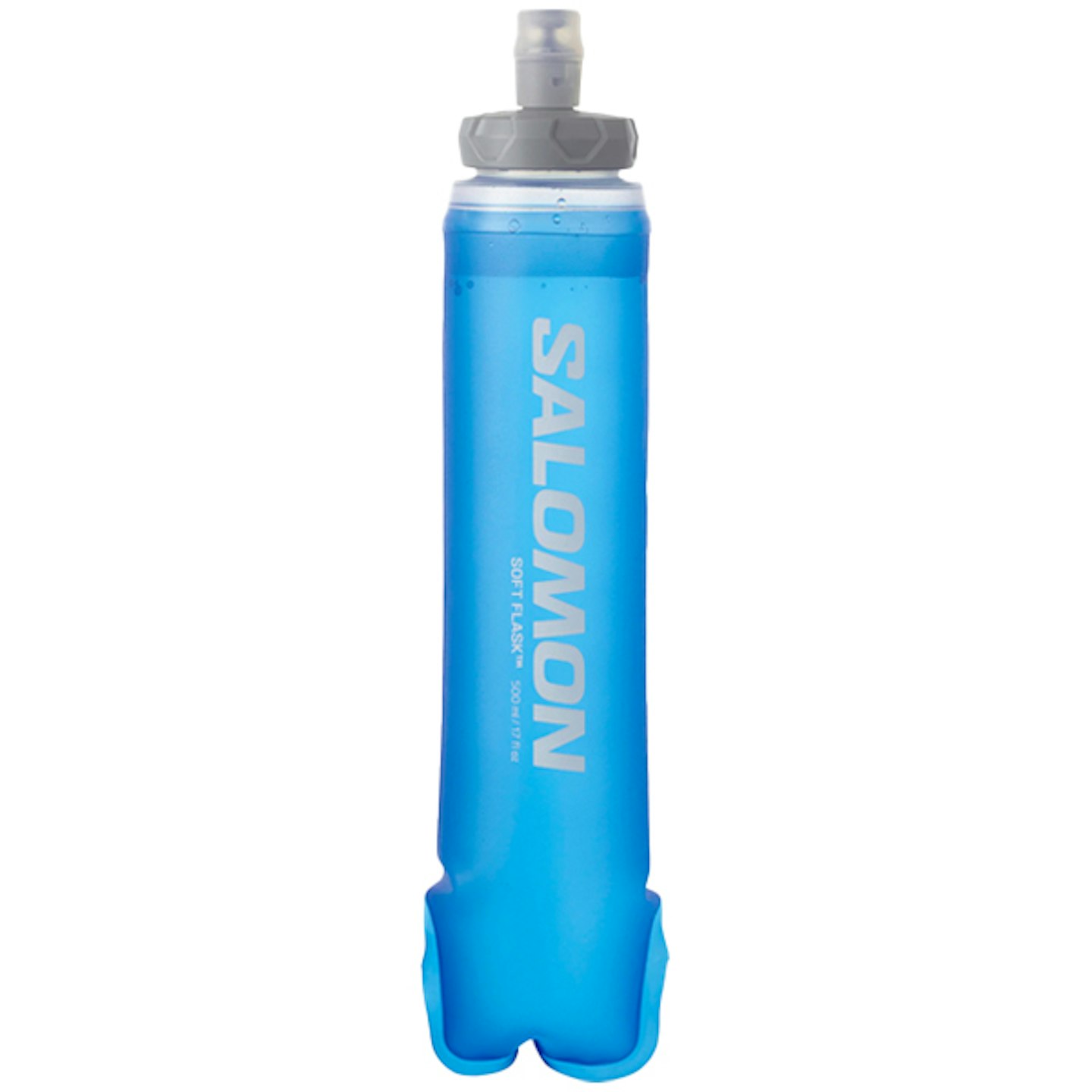 Don't forget to subscribe to the Trail Running Newsletter to get expert advice and inspiration delivered to your inbox.