Energy bars are a staple in any serious runner's diet. You'll certainly come across them when you first start training for long-distances because – and believe us when we say this – you can't get much further than a marathon length with energy gels alone.
Your body only has a finite amount of glycogen stores, which is where you house glucose before converting it into energy. And while gels are great for topping up quick carbs, there's only so much work your stomach can do before it needs some solid food – or else!
Energy bars are also a great choice for chowing down before an early morning run, as your fuel tank is undoubtedly nearing the big 'E'. A good bar is remarkably efficient, providing a quick way to consume lots of carbs that are simple, which means they're easier to burn. However, not every energy bar is created equal, so we've put together a selection of our favourites.
The best energy bars at a glance: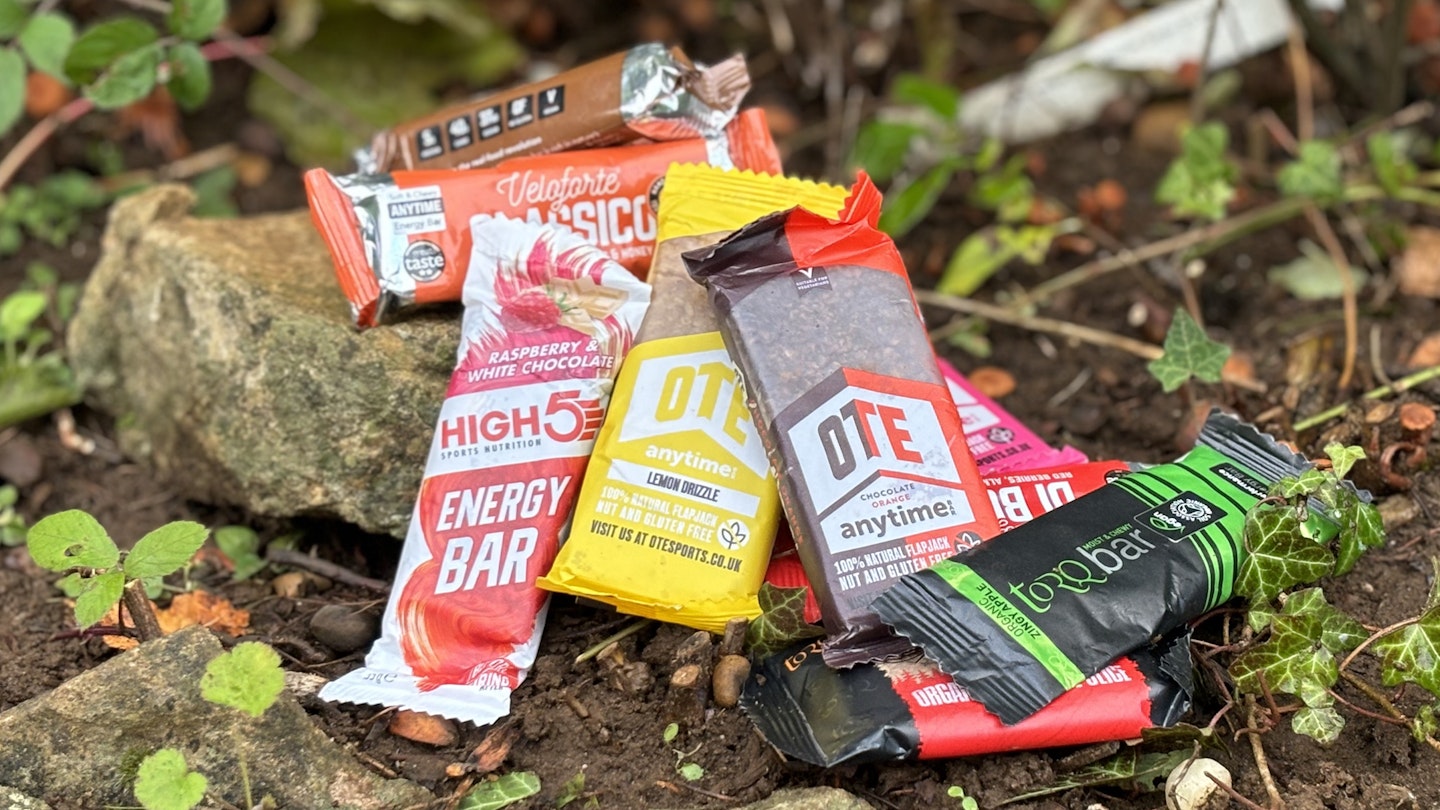 Best in test: Mountain Fuel Feel Good Bar – view on mountainfuel.co.uk
Best Value: OTE Anytime Bar – view on amazon.co.uk
Best low fat choice: TORQ Organic – view on amazon.co.uk
Best nutritional composition: Veloforte – view on amazon.co.uk
Dialling in your running nutrition is a specific and highly personal journey. There's a lot to learn about your preferences, both flavour-wise, and what the rest of your body responds well to. Hopefully, our detailed reviews will give you a good idea of which energy bar will be right for you.
The best energy bars in detail:
Best in test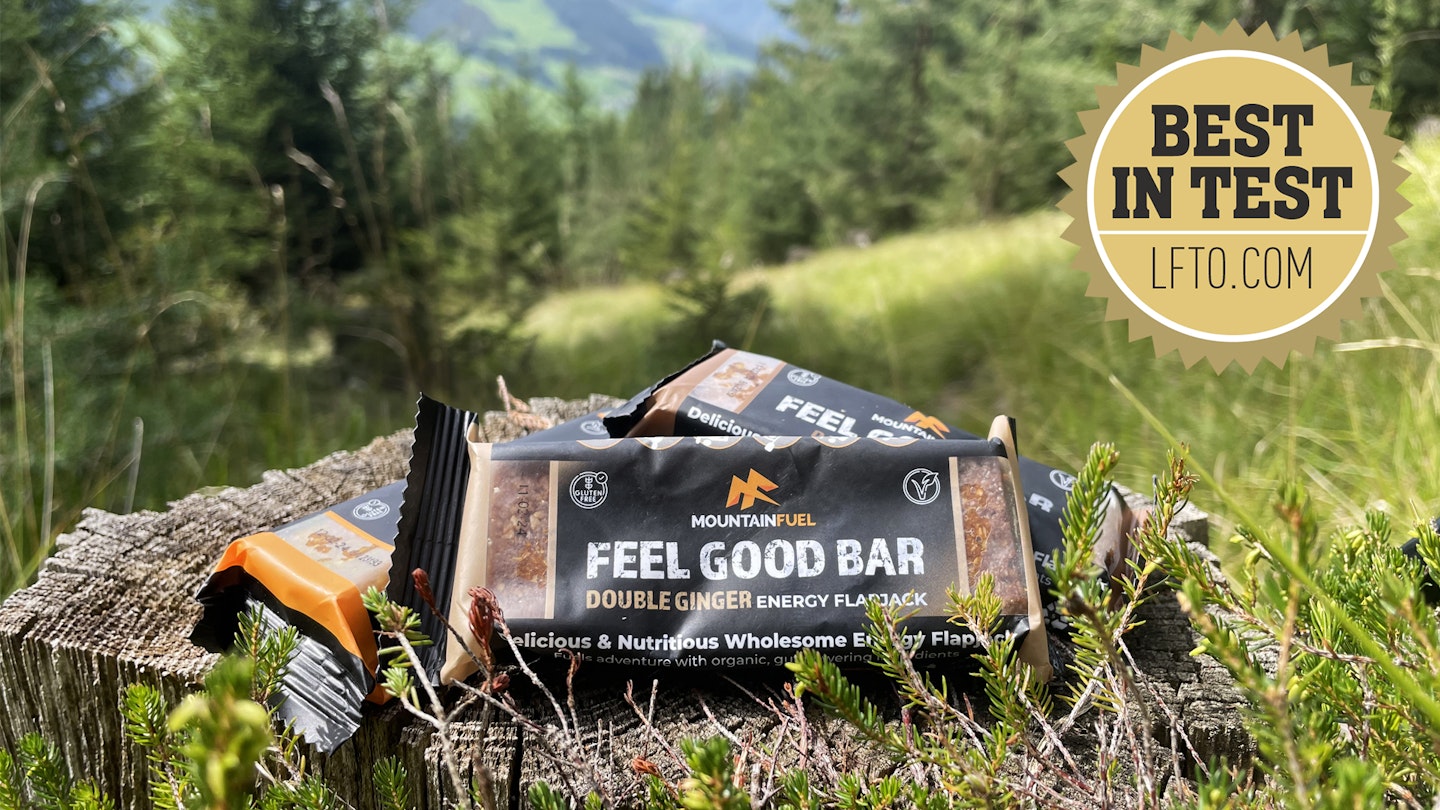 LFTO
Description
You cannot take a bite out of a Feel Good bar without thinking of the word 'wholesome'. Using
Pros
Light and airy texture
Wholesome ingredients
Great taste
High carbohydrates
Cons
Not as many flavours as other brands
best value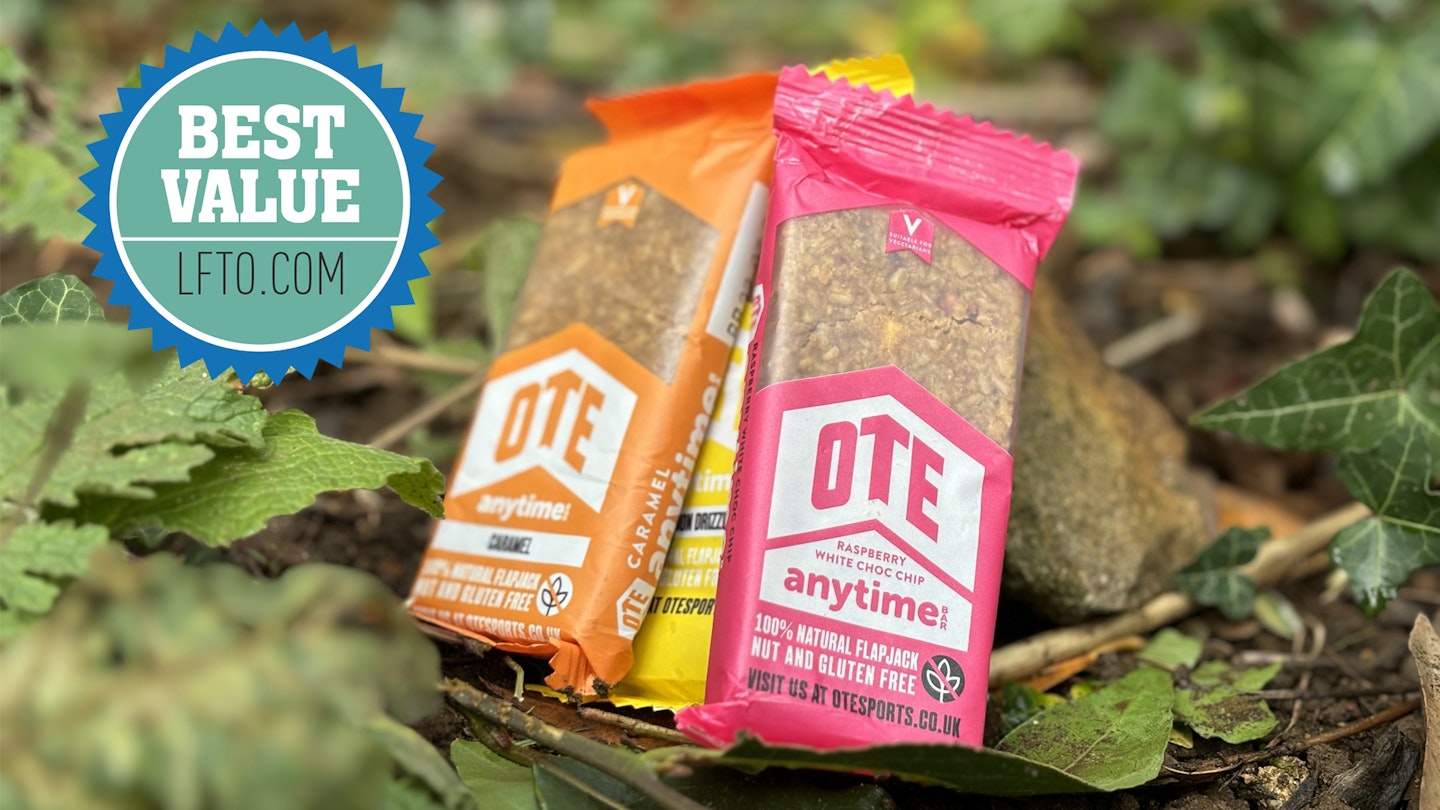 LFTO
Description
A close competitor in terms of flavour, with wider choice than Mountain Fuel as well. OTE Anytime
Pros
Large range of flavours
Great value in bulk packs
Solid nutritional profile
Best for precise carb intake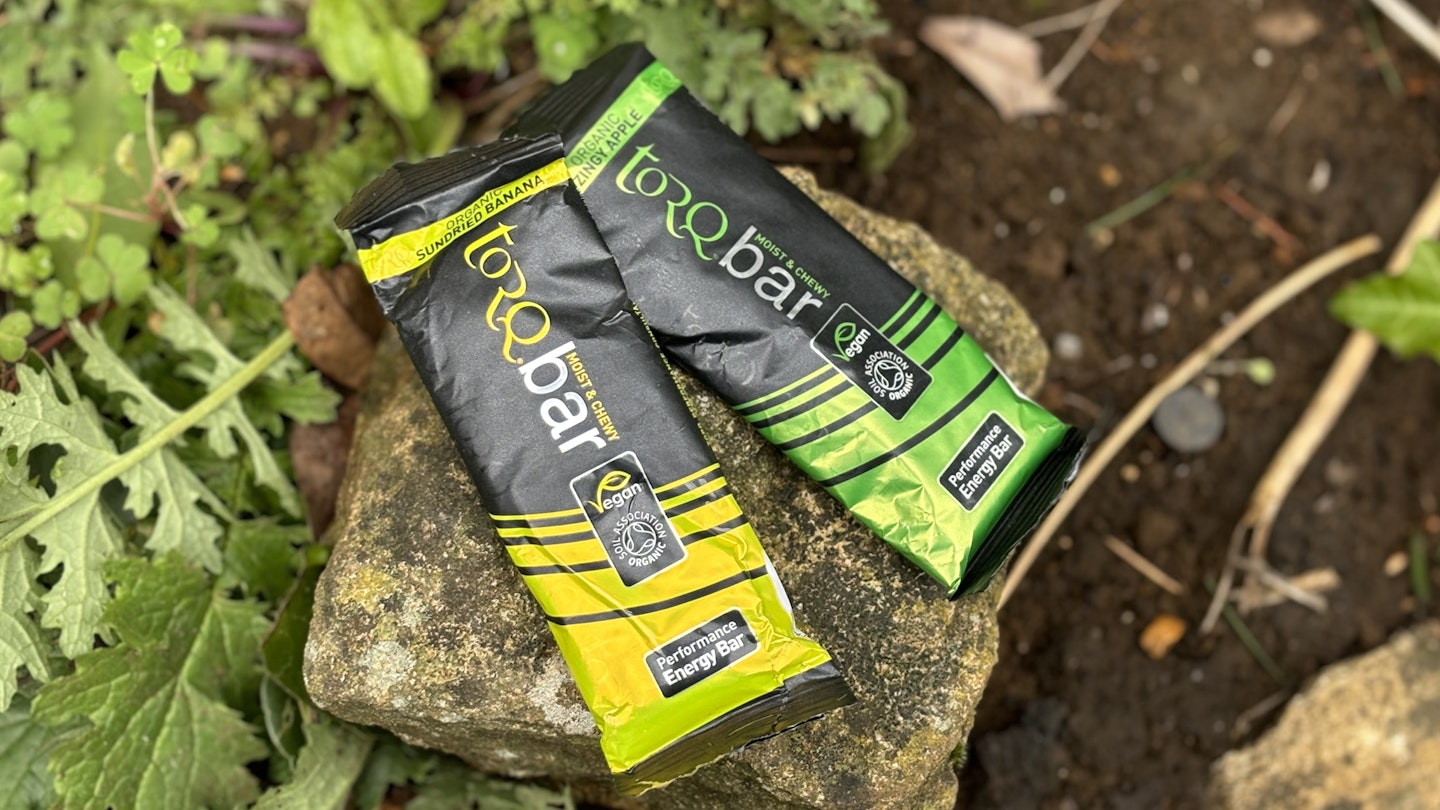 LFTO
Description
If you're looking to dial in every aspect of your nutrition, from bars and gels to hydration, then
Pros
Fast-delivery carbs
Part of a larger nutrition system
Ultra low fat
Cons
Syrupy texture means you'll need water
Best nutritional composition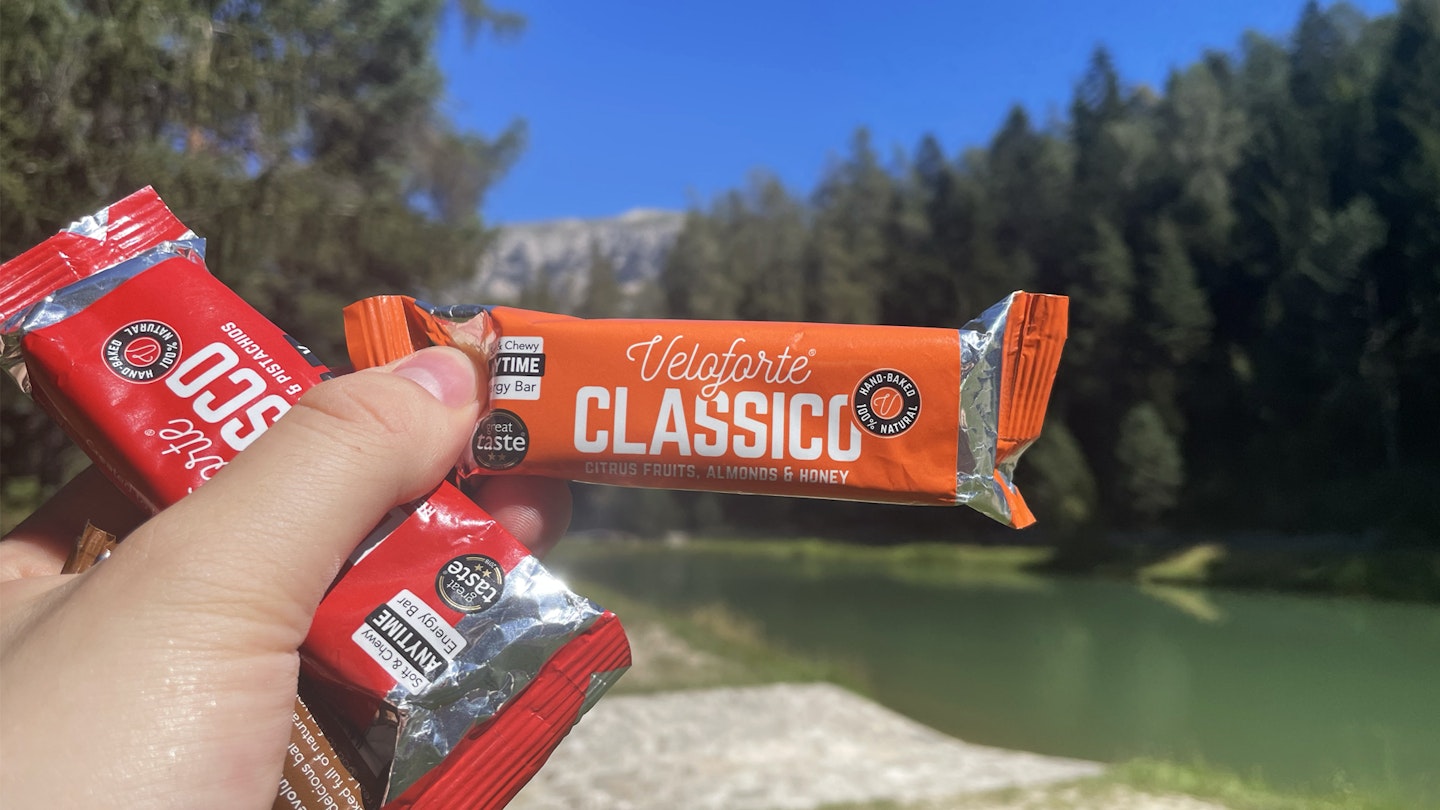 LFTO
Description
Of all the products in this roundup, it's the texture of Veloforte's energy bars that stands out
Pros
Wholesome, natural ingredients
Soft brownie-like texture
Varied range of flavours
Cons
Almost every bar contains nuts
Best for shorter runs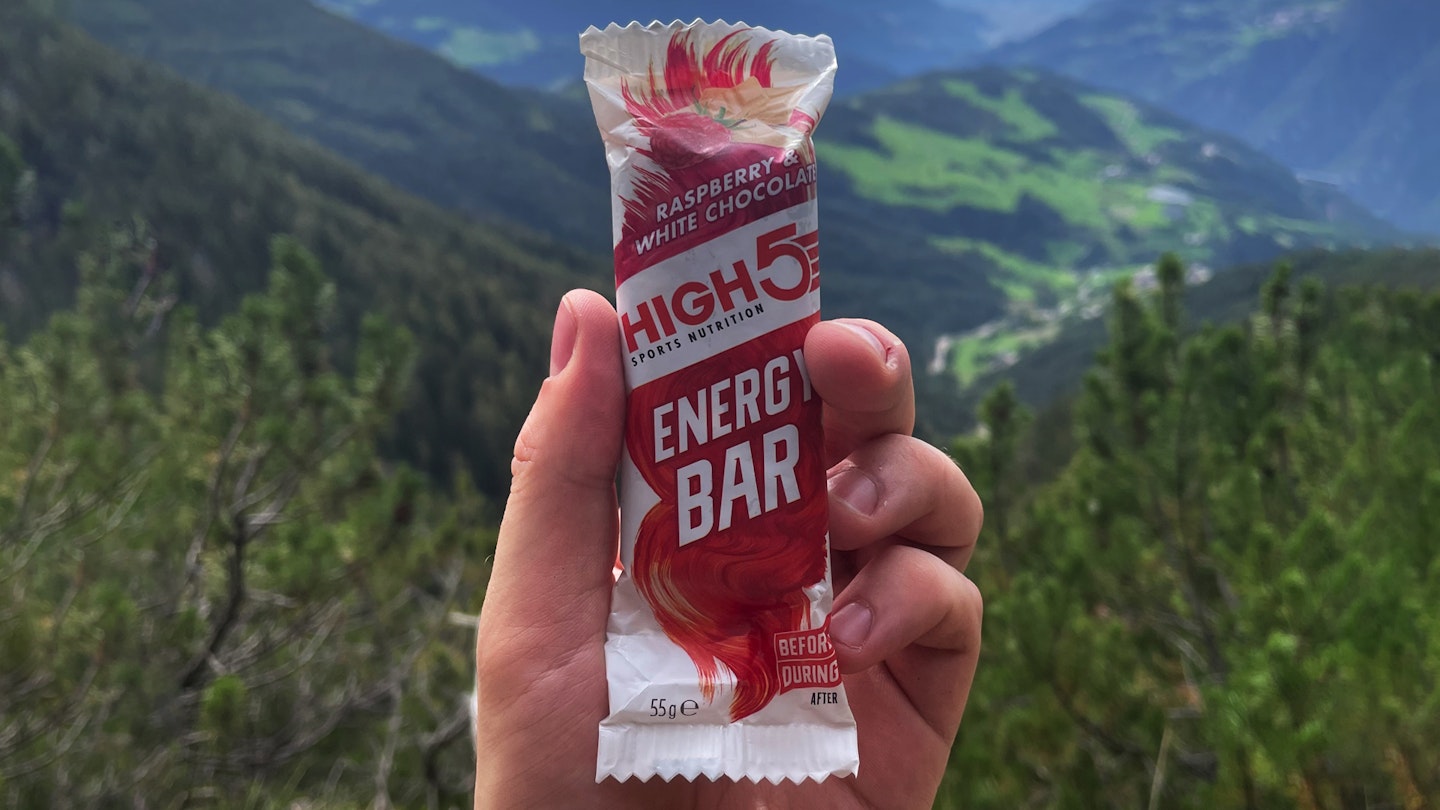 LFTO
Description
There's no better combination than white chocolate and raspberry – unless you're allergic to
Pros
Easy to chew on the move
Light on the stomach
One of your 5-a-day
Cons
Less fat and protein as other choices
Best if you're fussy on flavour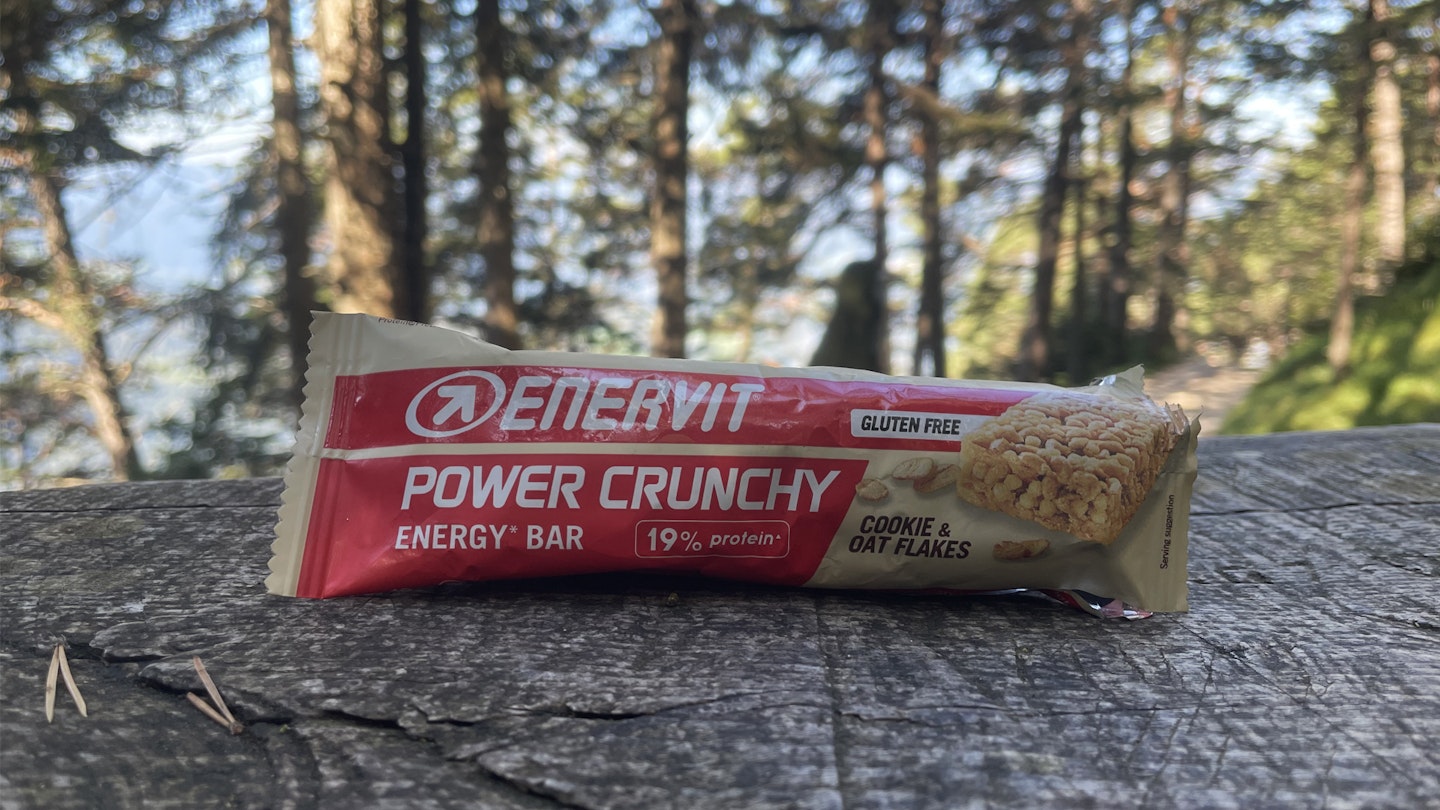 LFTO
Description
We have to admit, Evervit have made the list because we've got a real soft spot for the taste and
Pros
Delicious flavour
Unique crunchy texture
Light to carry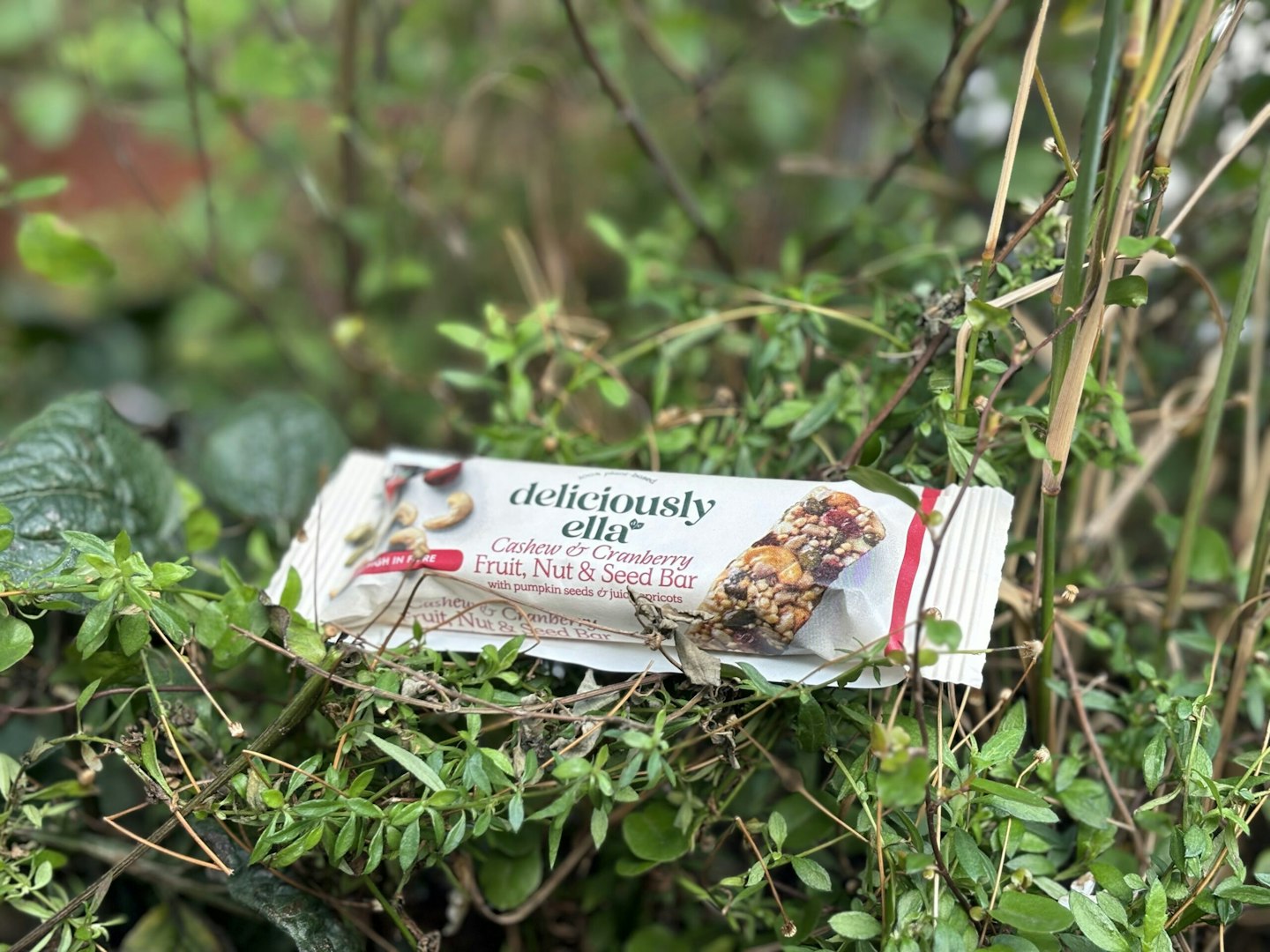 LFTO
Description
Deliciously Ella may just be one of the first British food writers to become a worldwide brand,
Pros
Good quality ingredients
100% plant-based
Affordable
Nice crunchy texture (not oat based)
Cons
Not as many carbs as others
Fairly low-calorie
How we tested these energy bars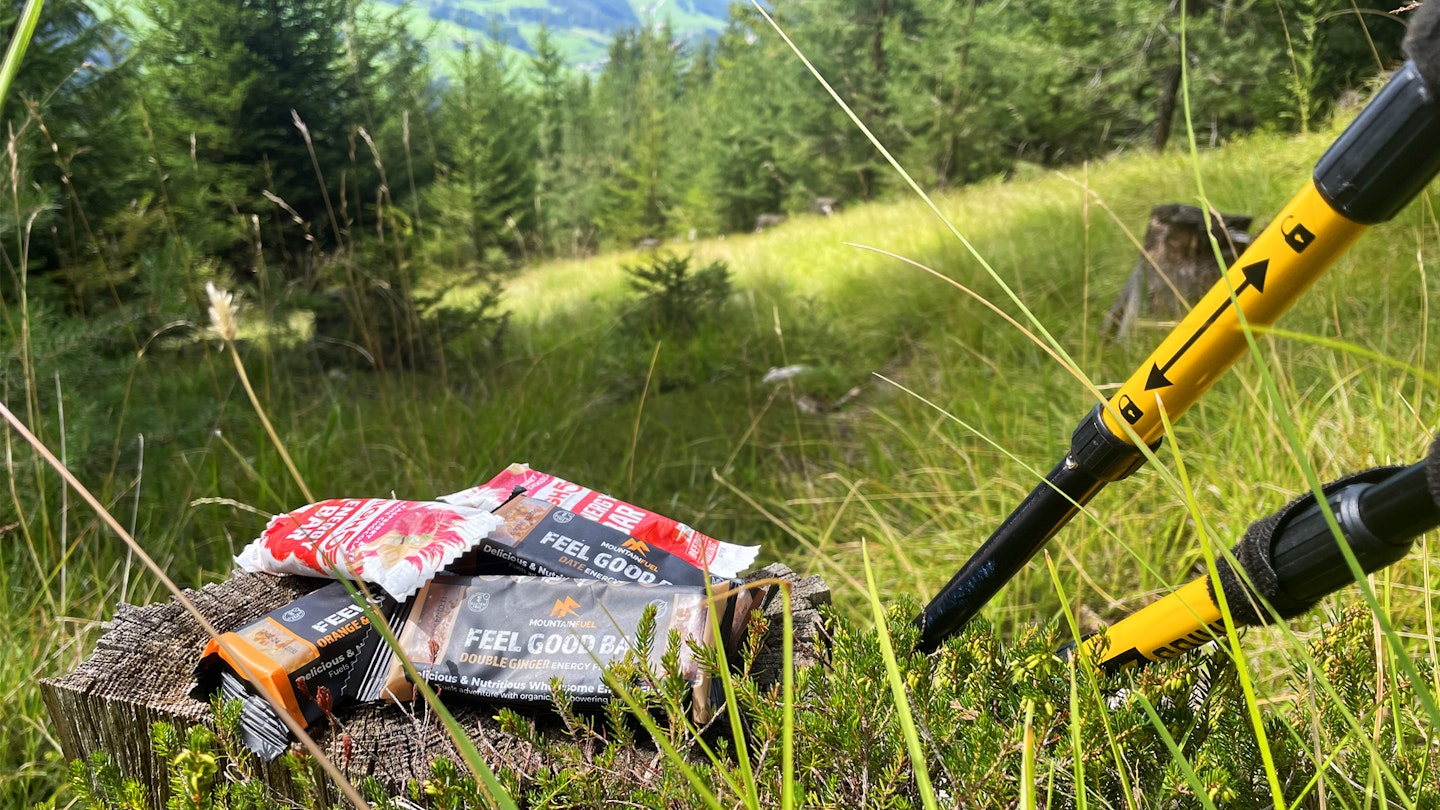 We could've tested these bars on our usual rainy UK running routes, but that wouldn't have yielded many nice photos. So instead, our tester, Milo, sacrificed a decent chunk of his suitcase space and took an absolute arsenal of energy bars on a week-long trail running trip in the Dolomites.
Milo spent six days charging around the Italian mountains armed only with his trail running shoes, these energy bars, and a gallon of factor fifty suncream. That's a new brand of bar every day.
Having tested plenty of nutrition already, we're able to accurately gauge how much of an energy boost these bars provide, as well as looking at taste and texture of course. We've considered the nutritional composition and performance of each of these bars; these are reflected in our rating system.
Milo Wilson is a digital content writer for Live For The Outdoors. Put him outside and he's happy, much like a golden doodle. As a full-time gear tester, he's always getting stuck in and making sure we only recommend the best kit.
What to consider when choosing the best energy bar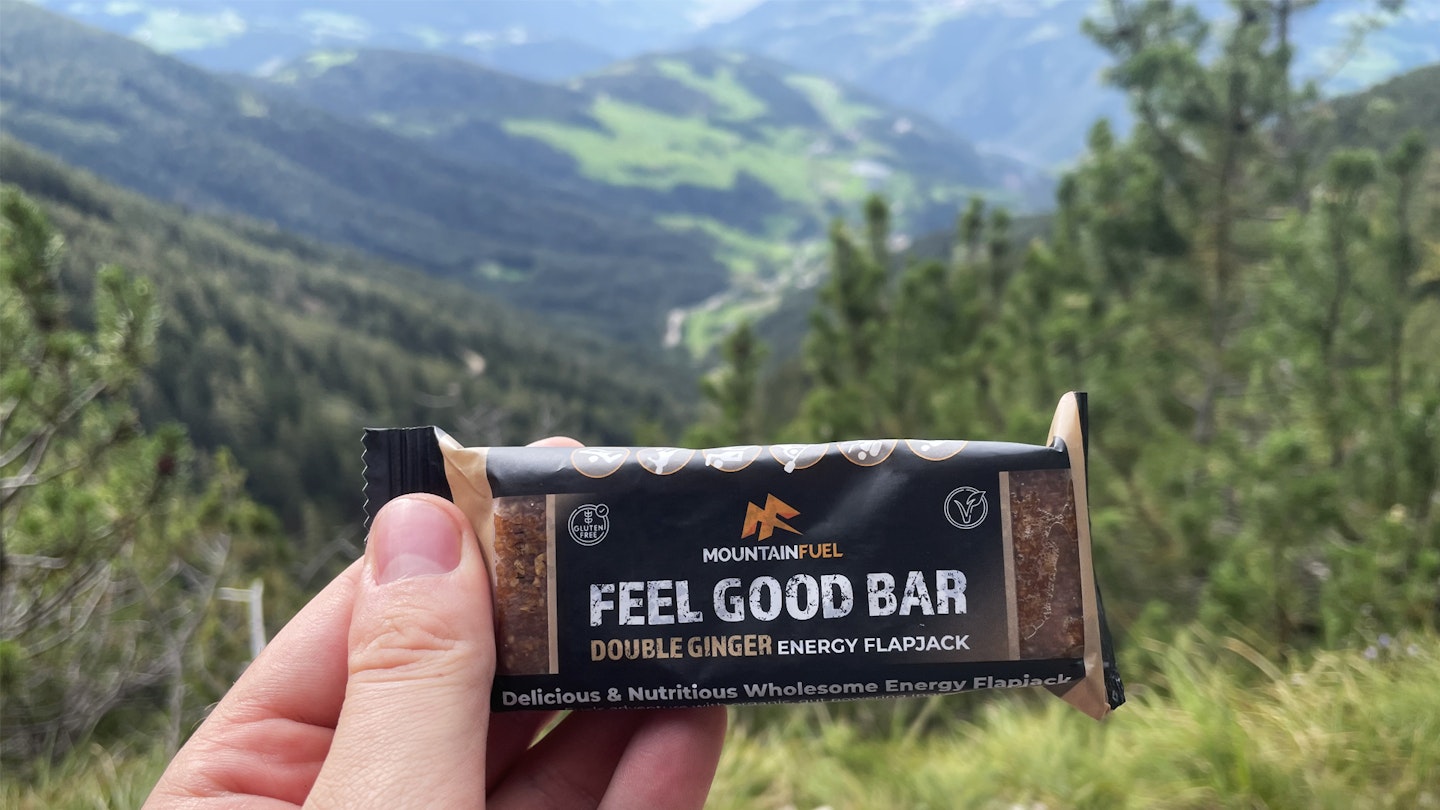 Taste and Flavour: It's especially important that you like the flavour of your energy bar, so refueling during runs is enjoyable. You don't want good nutrition to feel like a chore.
Texture and Chewiness: Some runners prefer soft and chewy bars, while others like ones with a crunch. Texture can impact the ease of consumption while on the trail.
Nutritional Composition: Examine the macronutrient profile, including carbohydrates, fats, and proteins. For quick energy, look for bars with higher carbs. For longer-lasting energy and recovery, bars with a balance of macros may be ideal.
Caloric Content: Consider the calorie content of the bar. Trail running, especially alpine trail running, often requires more calories. If you're an all-day adventurer, be sure you don't run down to empty.
Ingredient List: Check the ingredient list for any potential allergens or ingredients you prefer to avoid. Look for bars with natural, whole food ingredients when possible.
Fibre and Protein: Bars with a moderate amount of fibre and protein can help keep you feeling full and provide sustained energy during long runs. However, too much fibre may lead to digestive issues on the trail. You've got no choice but trial and error here – so good luck!
Added Sugars: Keep an eye on added sugars. High sugar content can lead to energy spikes and crashes. Opt for bars with minimal added sugars or those sweetened with natural sources.
Are energy bars healthy?
Yes, energy bars are a healthy and important part of your diet. That is, if you're exercising at a relatively high intensity, for a relatively long time. Your body runs like an engine, and it needs fuel to burn. Fully depleting your glycogen stores is not recommended, and burning out from exercises can incur a long recovery period. Keeping fuelled with energy bars is a great way to ensure that your running practice doesn't harm your health, and it speeds up your body's recovery immensely.
Is it OK to eat energy bars every day?
While energy bars can be consumed regularly, we'd certainly recommend that they aren't used to replace regular meals. Eating a balanced and staying hydrated is the most important part of running nutrition – it's the foundation. Once that's firm, you can absolutely work energy bars and gels into your exercise routine, and see better performances as a result.
For all the latest news, tips and gear reviews, sign up to the Trail Running Newsletter.