At the end of a long day walking in the hills, there's nothing better than to return to some cool, quirky, brilliant accommodation. Here's Trail's top recommendations for walkers' accommodation.
We think that finding a great place to stay in on a walking holiday can make a good holiday great! If you're looking for the best places to eat and stay in Snowdonia (Eryri), we're on a mission to find the best places to stay for walkers.
Here's our pick of the most awesome pubs, inns, cottages, campsites and places to stay for walkers in Snowdonia, North Wales…
Where next?
Best places to stay for walkers in Scotland and the Highlands
Trail's Best Places to Stay in Snowdonia:
The Cwellyn Arms, Rhyd-Ddu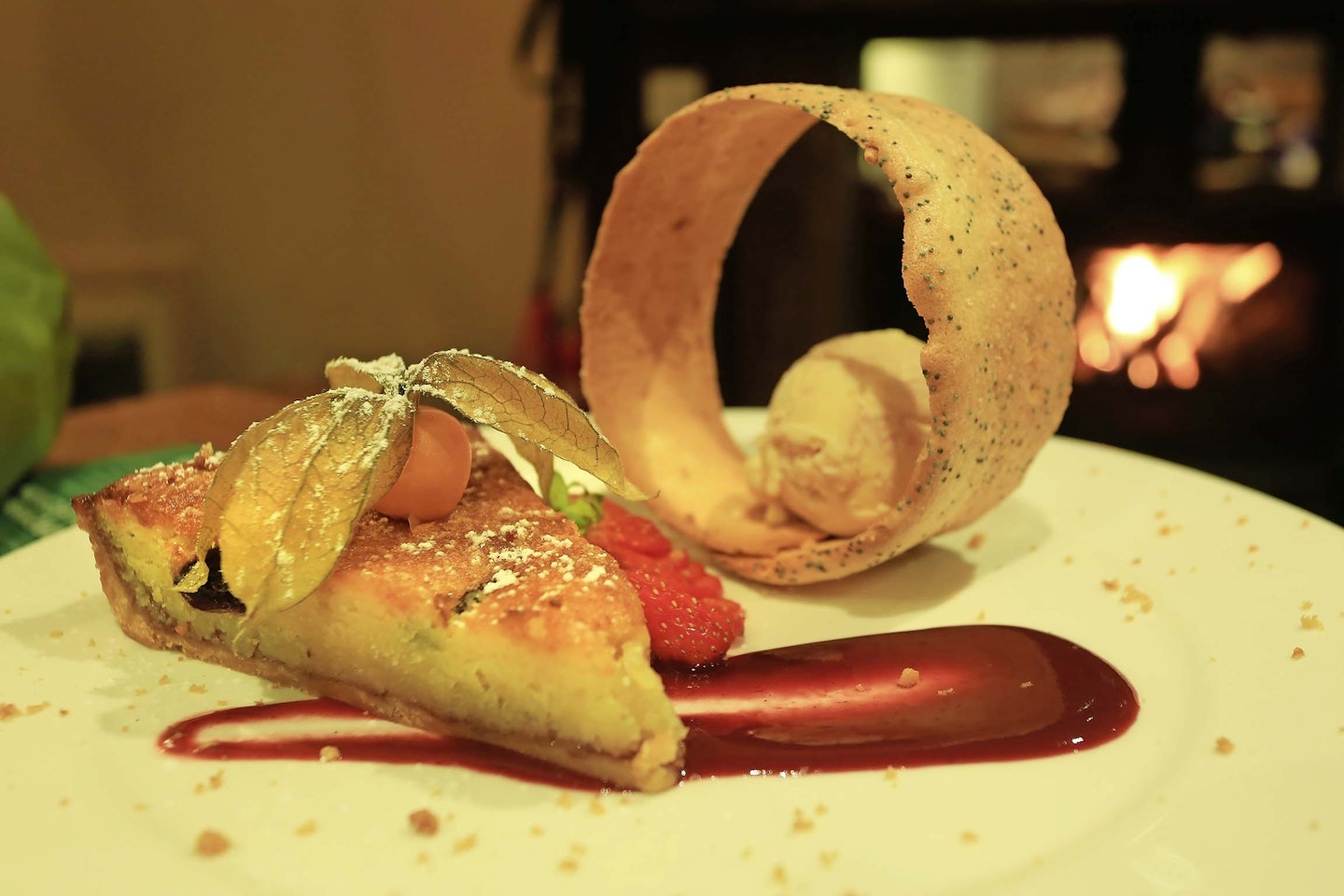 Trail's Best Places to Stay in Snowdonia:
St Curig's Church, Capel Curig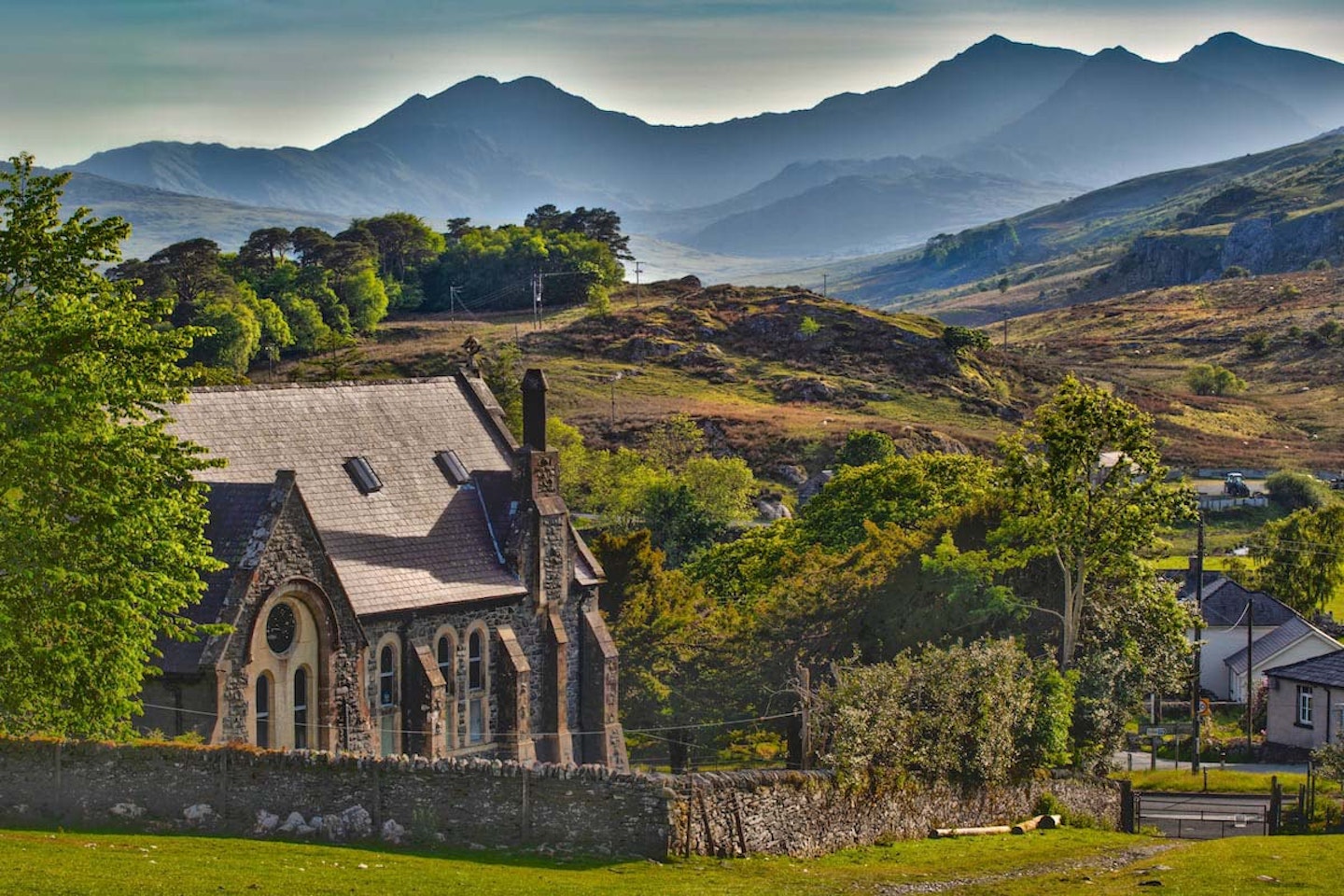 In the foothills of Snowdonia's greatest mountains, we've discovered a most fabulous base for a group of walkers. lIt's perfect if you're looking for somewhere a little more luxurious to stay than a youth hostel.
St Curig's Church is in the centre of Capel Curig. Owners Alice and Steve welcome mountainfolk groups of up to 16, so you can split the cost and make a walking break really special.
There are four stylishly designed, comfortably sized, en-suite rooms, two with hand-carved four-poster beds and two twin rooms. There's also a bunkroom with four beds.
The garden overlooks the Snowdon horseshoe, and you'll also find a hot tub to relax in after a hard day on the hill.
The conversion has retained the character of the church, and a golden vaulted ceiling looks down over a pool table and grand piano, while a mezzanine floor contains the well-equipped kitchen!
Trail's Best Places to Stay in Snowdonia:
Living-Room Treehouse Experience, Machynlleth, North Wales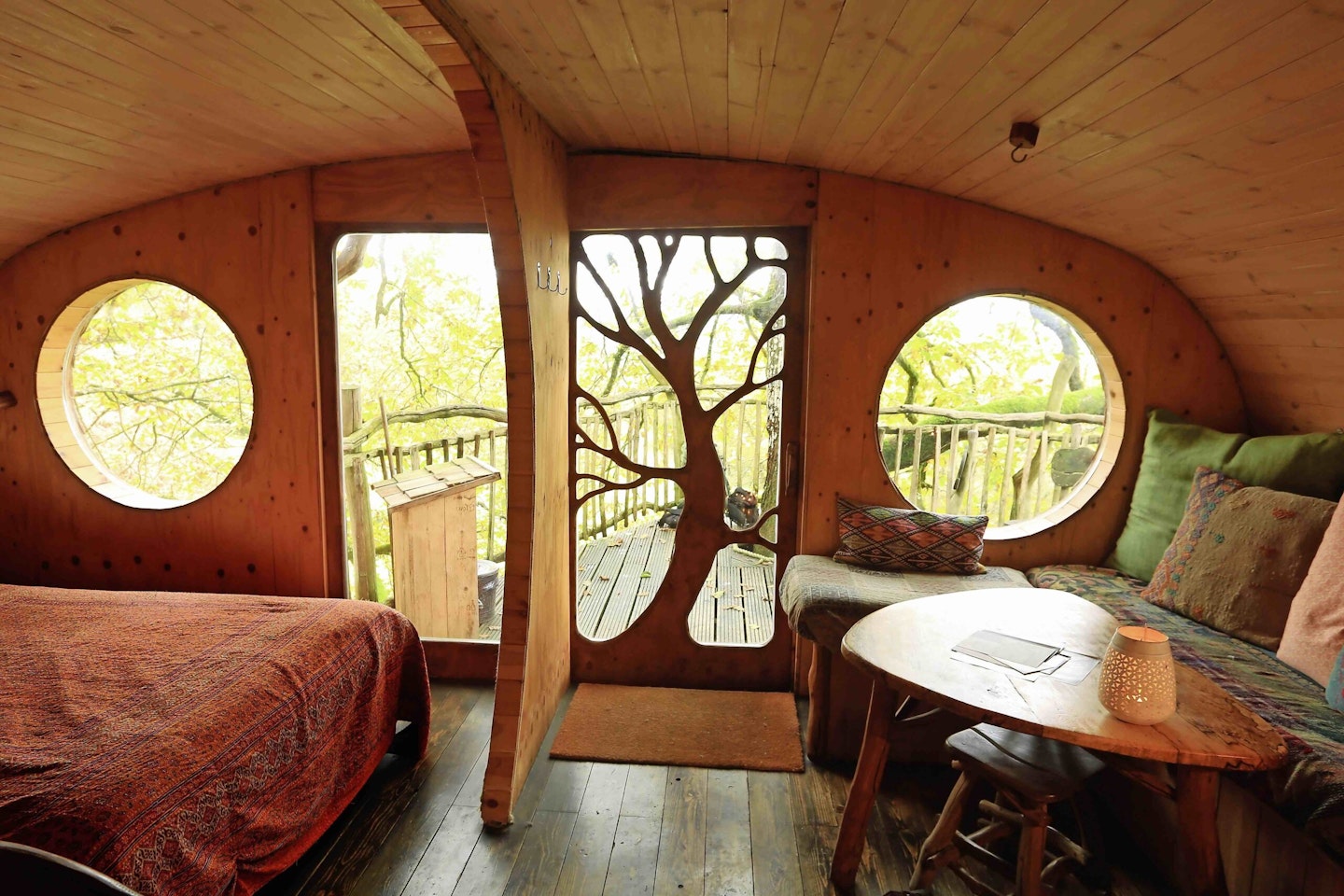 Nestled in the hills bordering southern Snowdonia is a unique and special place to stay, straight from the pages of Enid Blyton's The Magic Faraway Tree.
Wind your way around the old oak tree, up the spiral staircase, cross the swing bridge, and enter into another world.
The six treehouses themselves are works of art. Heated with log burners and well-insulated, they're even more cosy and appealing in winter.
Totally off-grid, lit by solar lighting and candles, with gas cooking facilities, a hot-water outdoor shower and views into the trees, it's an experience you won't ever forget.
You're perfectly positioned to explore southern Snowdonia from here – don't miss an ascent of Cadair Idris!
Trail's Best Places to Stay in Snowdonia:
Alpine Apartments, Betws-y-Coed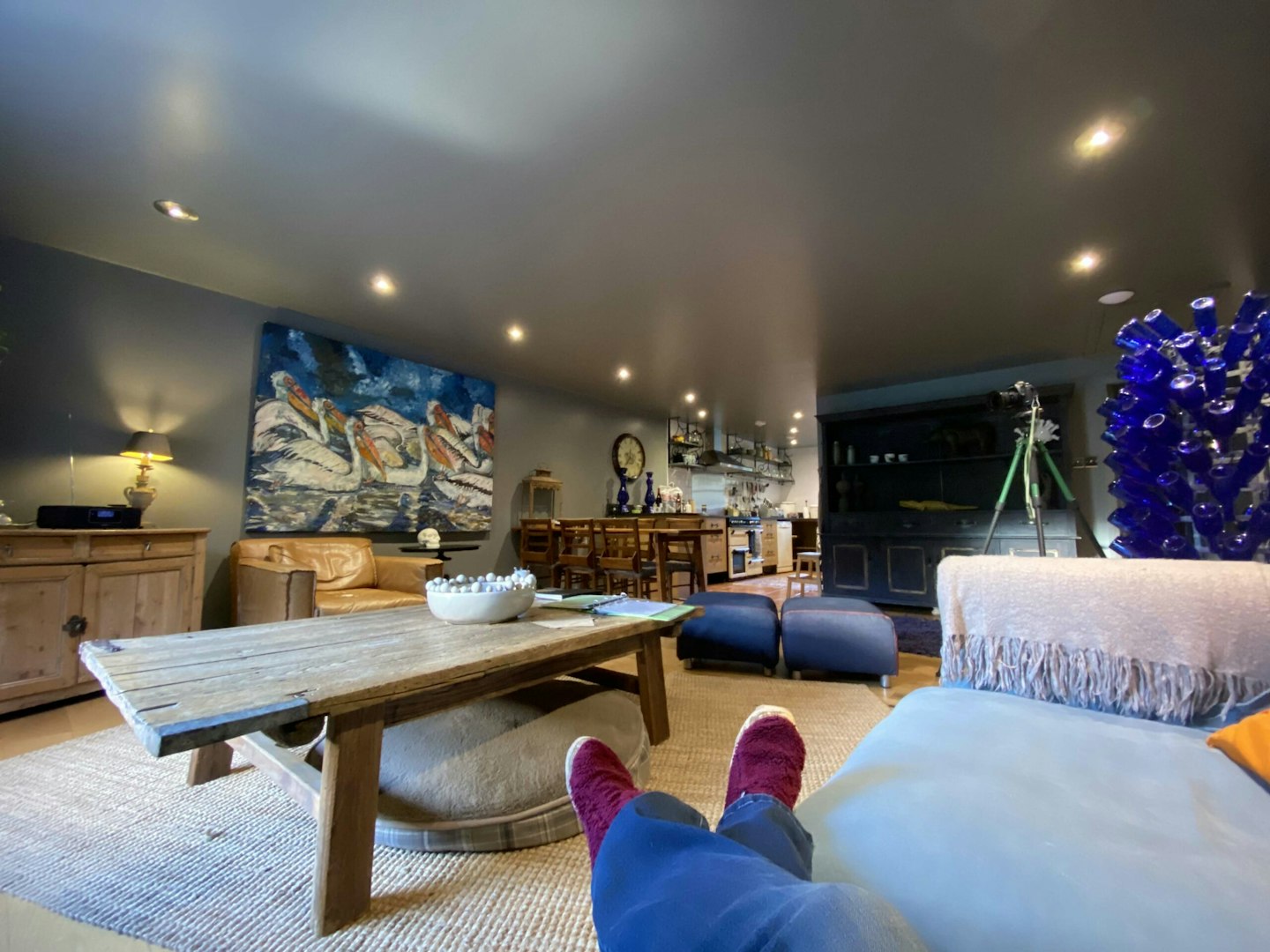 Betws-y-Coed is the mountain capital of Snowdonia, and accommodation is plentiful. But not all accommodation was created equal.
We fell in love with these slightly bonkers but brilliant apartments above Betws-y-Coed train station.
Created by an artist, they're flamboyantly decorated, spacious and kitted out with quality fittings for everything you, your dog, your kids or your mates could need.
There are five apartments of different sizes and styles, with a brilliant pizzabar, café and bookshop right below.
It has the added bonus of train travel around Snowdonia if you want to lessen your carbon footprint.
Trail's Best Places to Stay in Snowdonia:
Capel Bethel, Llanberis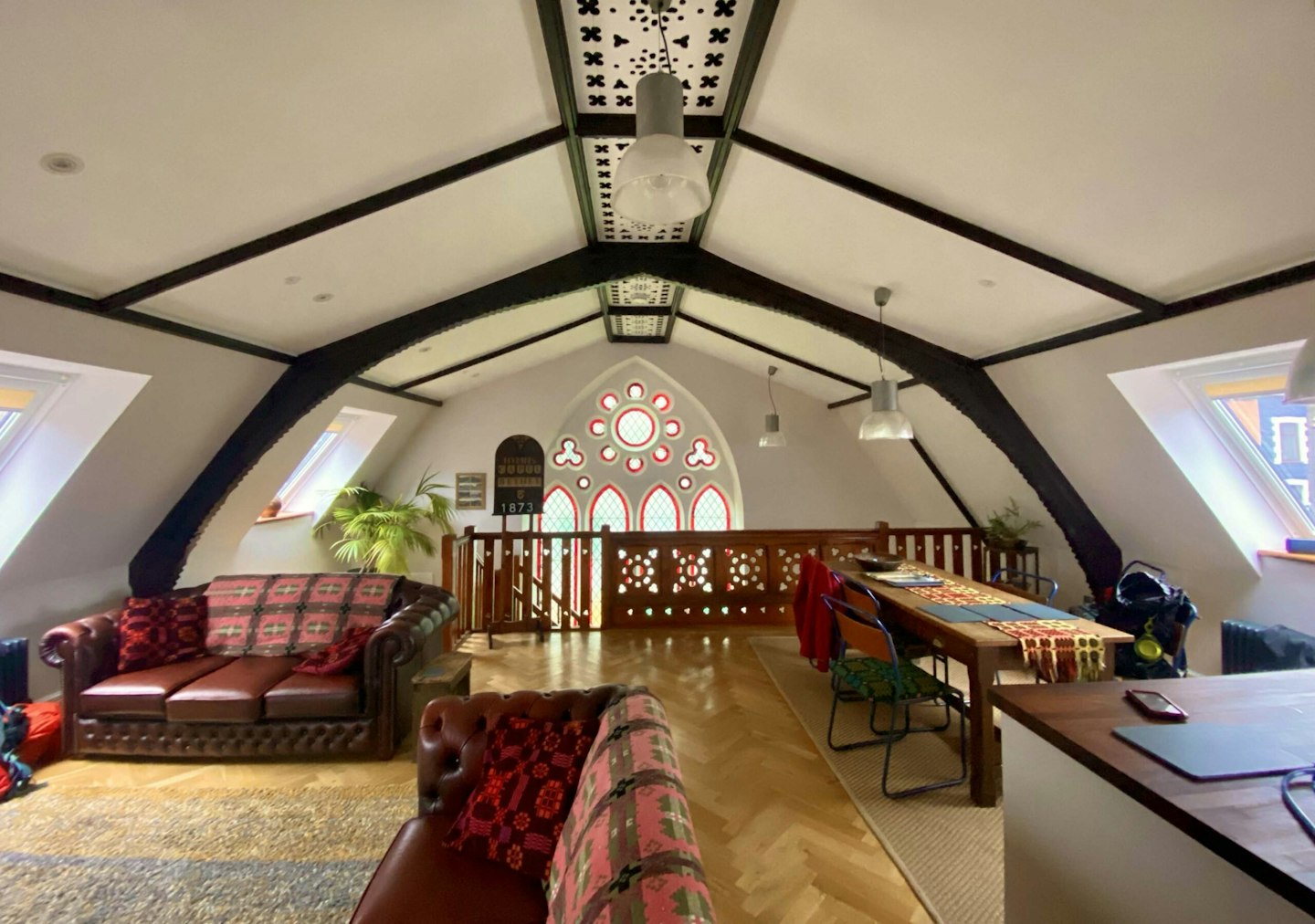 Sometimes an escape to the mountains is made much more convenient by staying in a village where all the amenities are nearby. Especially if that village is Llanberis, right at the foot of Snowdon, with food shops, bars, gear shops and restaurants all on your doorstep.
Capel Bethel is just a few doors down from the famous Pete's Eats in the heart of Llanberis.
You can pick from two self-catering options in a stunning renovated chapel. Dolbadarn sleeping 6 or Padarn sleeping 8.
We loved cosying down in the evenings, with a bath and bottle. A perfect social space for friends and family.
Trail's Best Places to Stay in Snowdonia:
Hen Dy, Snowdonia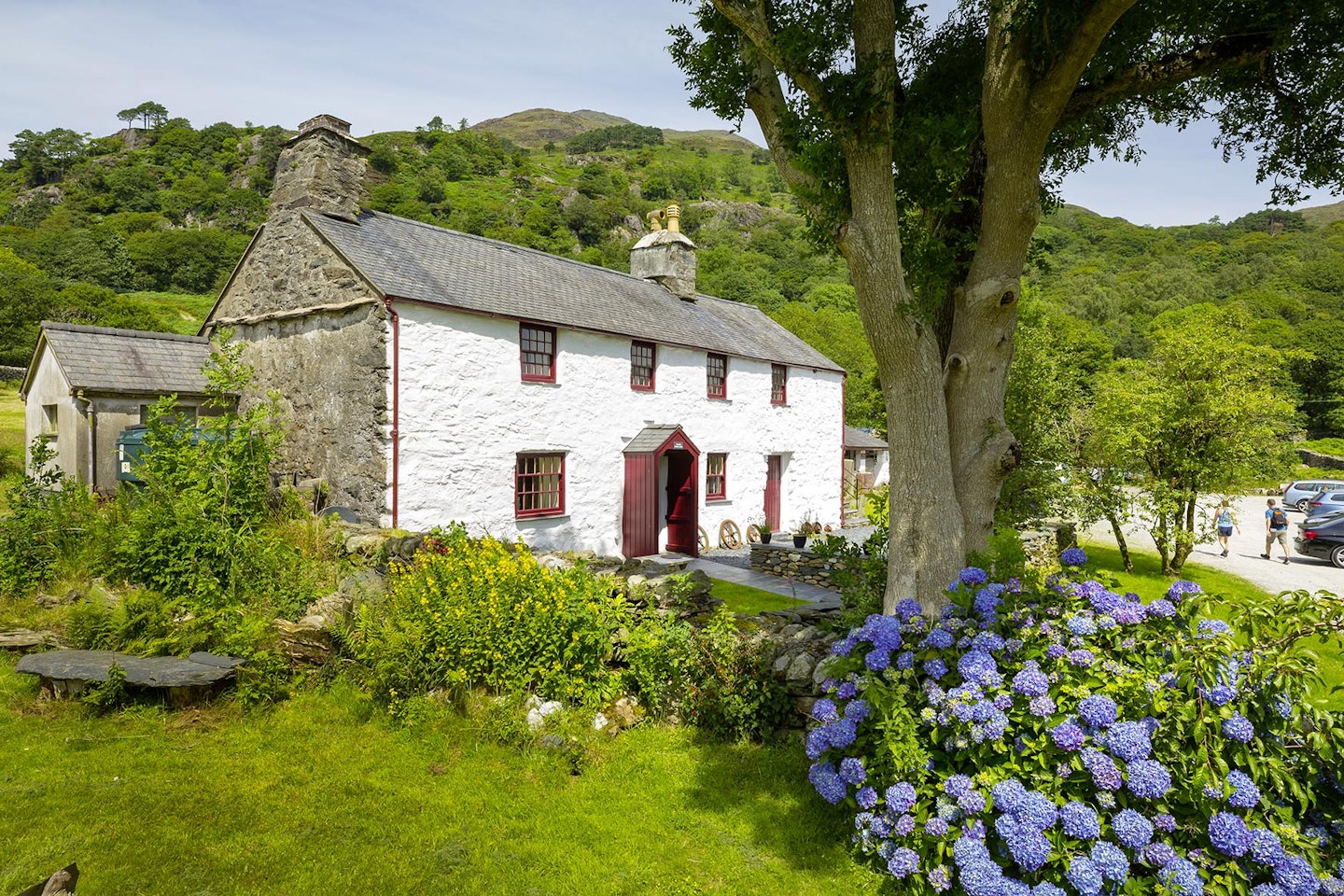 If you're looking for a self-catering break in Snowdonia head for the National Trust-owned cottage Hen Dy. It is tucked away in the heart of the National Park's most mountainous area in the very foothills of Snowdon itself, practically on the Watkin Path to the summit.
It sleeps six in the main house, and two in a double bedroom annex.
Rustic in style, there's no phone signal, no Wi-Fi and as much Snowdonian adventure as you can handle right from the doorstep.
National Trust do a range of self catering cottages in walking locations, so check out what's on offer...
nationaltrust.org.uk/holidays
Trail's Best Places to Stay in Snowdonia:
Llyn Gwynant Campsite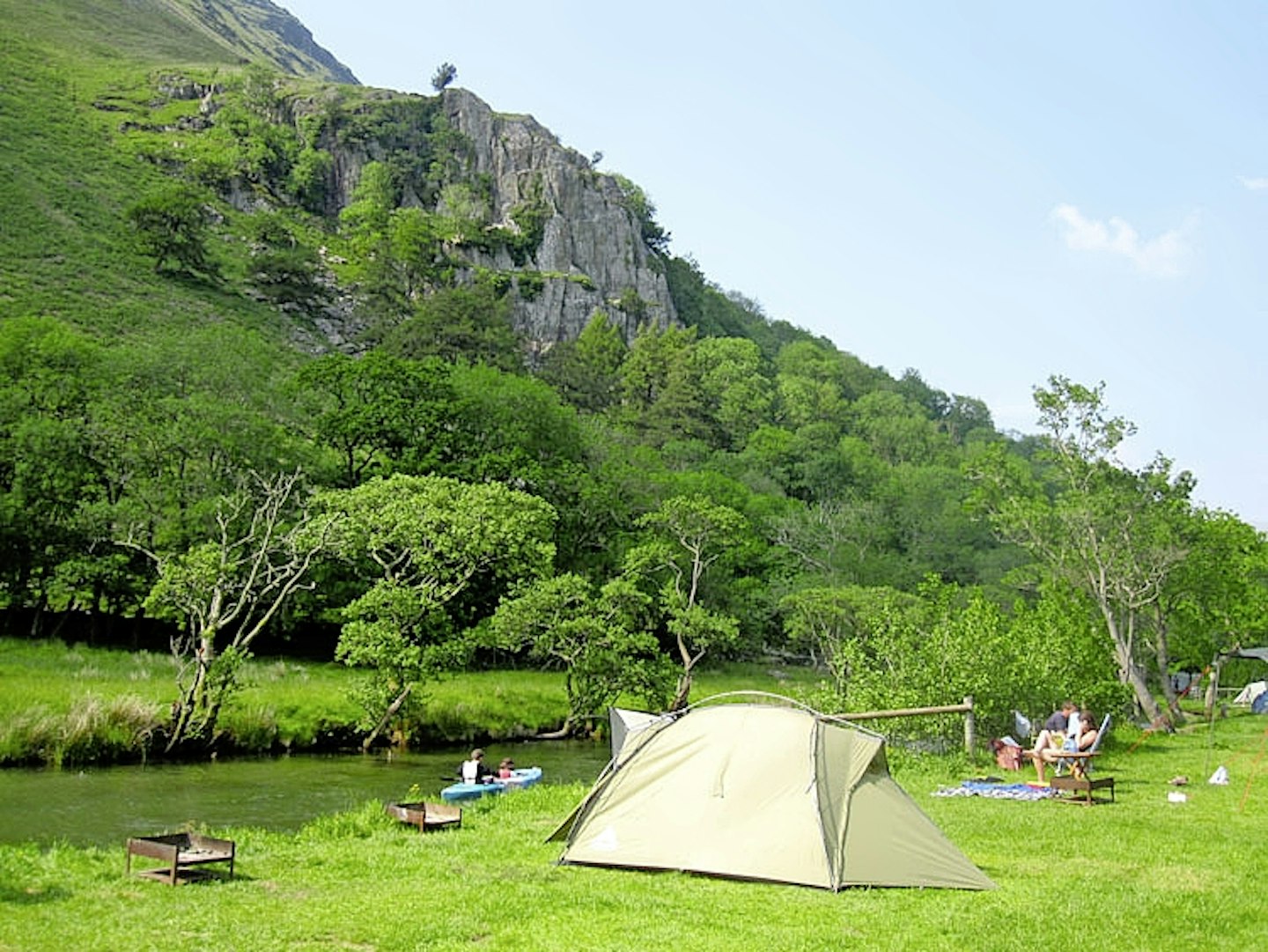 Describing itself as a 'nature lovers' campsite', Llyn Gwynant Campsite is fantastically situated. You get direct access to some of the best peaks in North Wales!
Snowdon towers above you to the north. You can walk to the Watkin Path to the summit of Snowdon from here and return by the fabulous South Ridge – it's one of the best routes up Snowdon, with a lot less crowds! It's a great base to explore the whole of Snowdonia from – Tryfan, the Glyderau and Moel Siabod are all just a short drive away.
Llyn Gwynant itself is a beautiful and much photographed stretch of water. Just kick back and relax next to your own campfire by your tent in the evening.
You can also hire boats and book outdoor instructors for things like climbing and gorge walking from the campsite.