The countries of Austria, Italy and Slovenia can boast some of the most stunning scenery in Europe. The Alpe-Adria Trail is a long-distance route that gives hikers the chance to experience all three countries and their unique cultures in one epic voyage of discovery.
Stretching for a total of some 750km (466 miles), it runs from the foot of Grossglockner – the highest mountain in Austria – to the sparkling waters of the Adriatic Sea, at Muggia on the Italian coast.
Along the way, it takes in spectacular mountain panoramas, alpine glaciers, lakes and rivers, deep gorges, rocky crags and rolling hills. The route also passes through several protected landscapes as well as fascinating cultural and historical sites.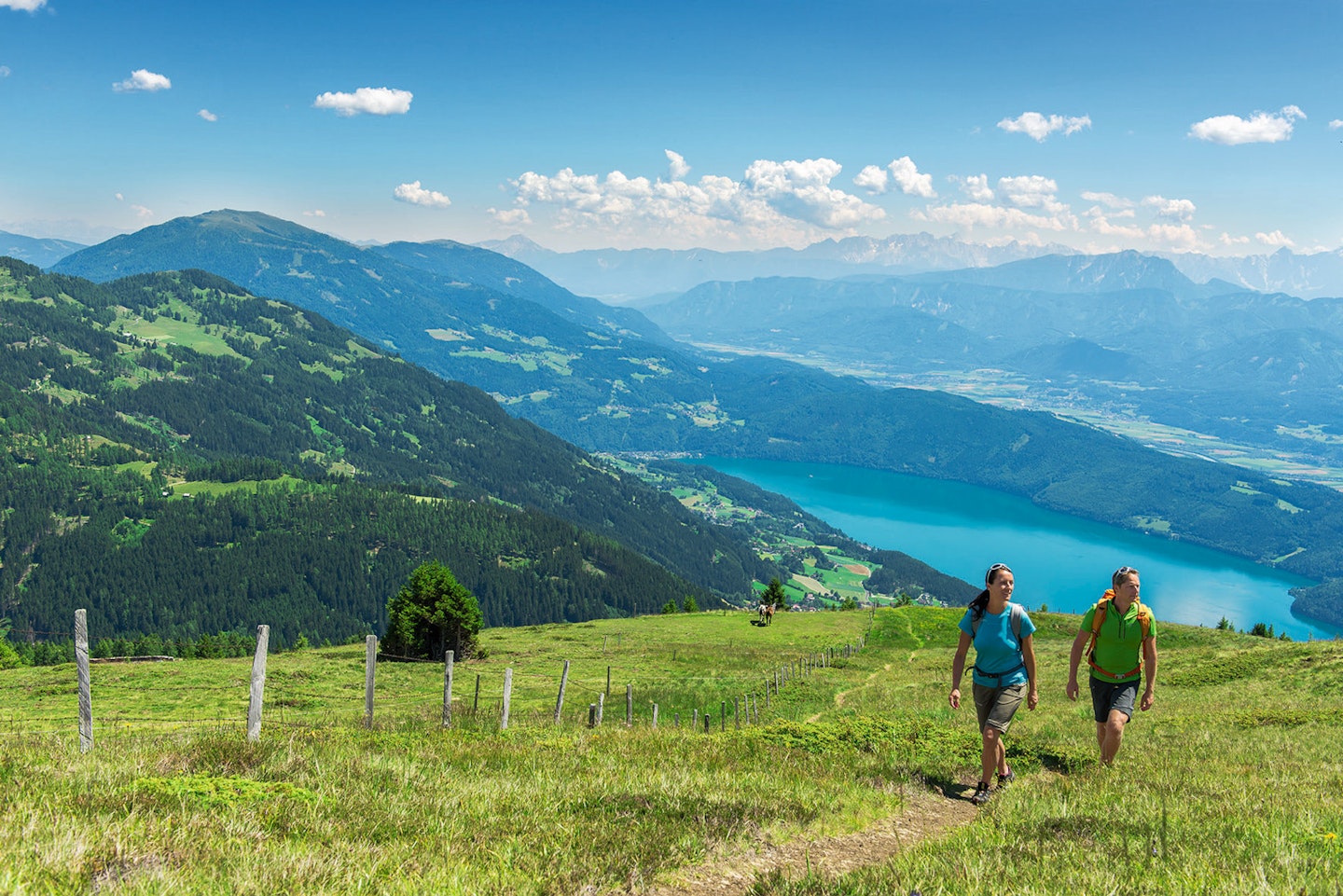 Hiking highlights on the Alpe-Adria Trail
The trail winds through the most beautiful mountain and lake regions in Carinthia, and passes close to the Dreiländereck, the point where the three countries of Austria, Italy and Slovenia intersect, before entering Slovenia and finally the beautiful Northern Italian region of Friuli-Venezia-Giulia, en route to the coastal town of Muggia, near Trieste.
The route is split into 43 accessible stages of 17km (10½ miles) each, which makes it easy to walk the trail as manageable day hikes of around 6 hours or so. Temperatures lend themselves ideally to hiking too, thanks to a predominantly mild climate and plenty of sunshine.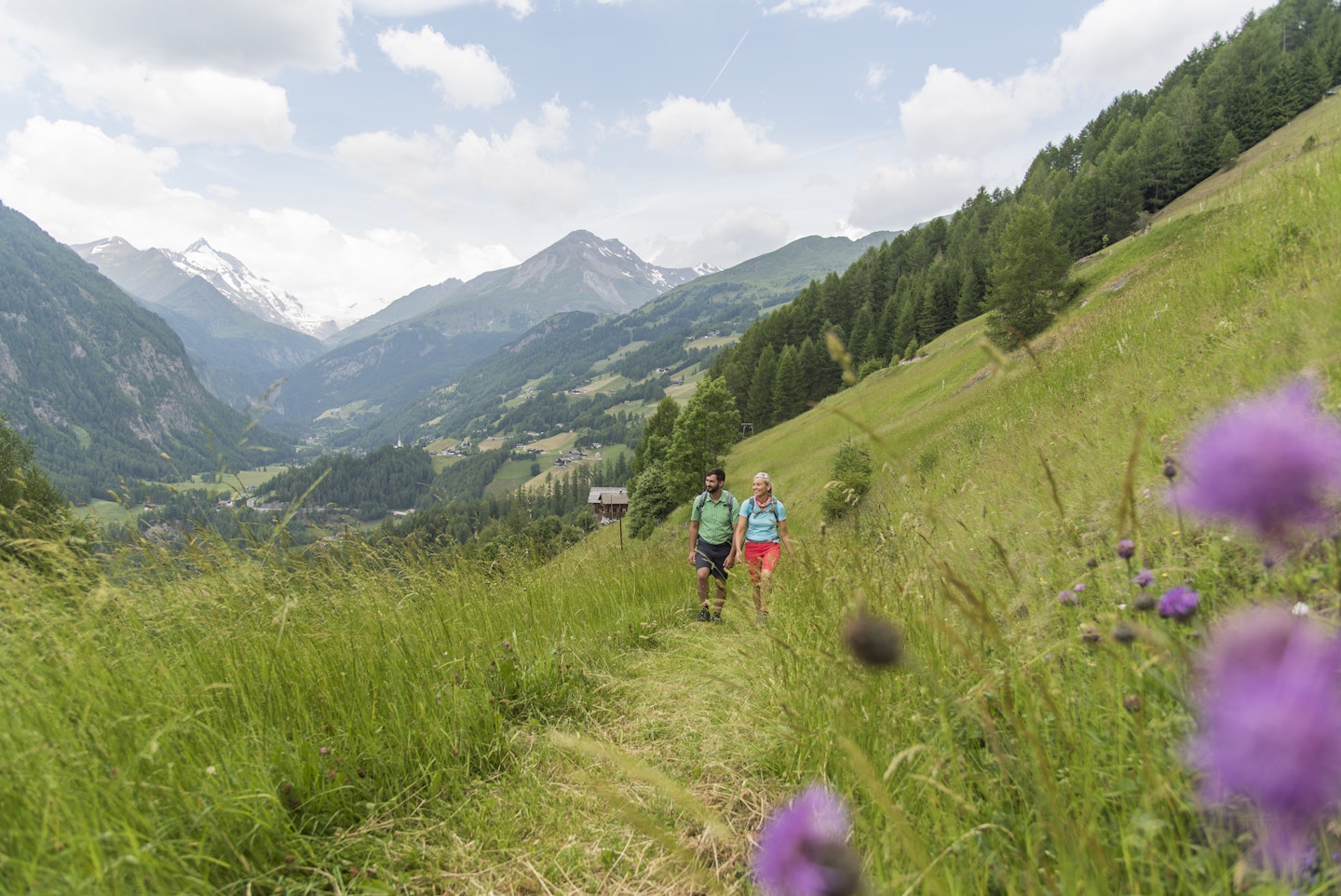 The Alpe-Adria Trail has been designed mainly with pleasure hikers in mind, which means it follows established paths and is therefore suitable for a range of abilities. Most terrain is non-Alpine, with only slight variations in altitude. Stages are well signposted and can be walked in both directions. Along the way, you'll find hospitable accommodation and fantastic local and regional cuisine. If you've dreamed of staying in characterful pensiones, hotels and mountain huts whilst exploring green and remote landscapes filled with rare species such as lammergeiers, marmots, Alpine butterflies and orchids – this is the trail for you.
A real highlight is a series of "magic places" that have been identified along the route. At these special locations, the four elements meet in harmony, resulting in true jewels of the landscape that enable walkers to see, breathe and feel the majesty of their surroundings. They're bound to provide moments that will stay with you long after you've finished walking the trail itself.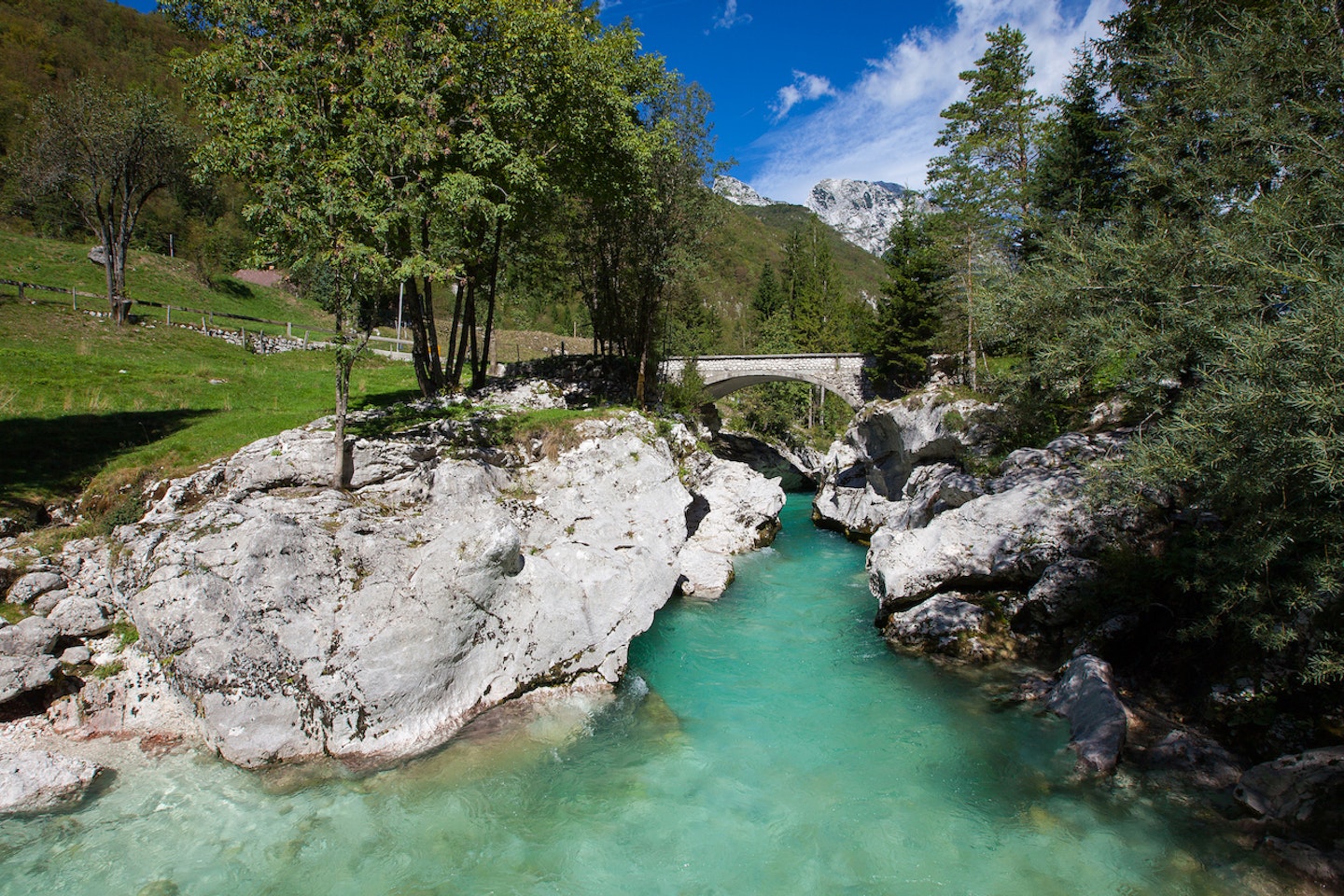 Planning your adventure
The dedicated Alpe-Adria Trail Booking Centre can help you organise the individual tour you want and make it happen. Book hiking routes by contacting the centre over the phone or online at www.alpe-adria-trail.com. You can choose from various packages or put a bespoke trip together, with the help of a personal consultation.
The free Alpe-Adria Trail app is another great resource – an interactive tour planner that you can use either at home or as a companion while you're walking the trail.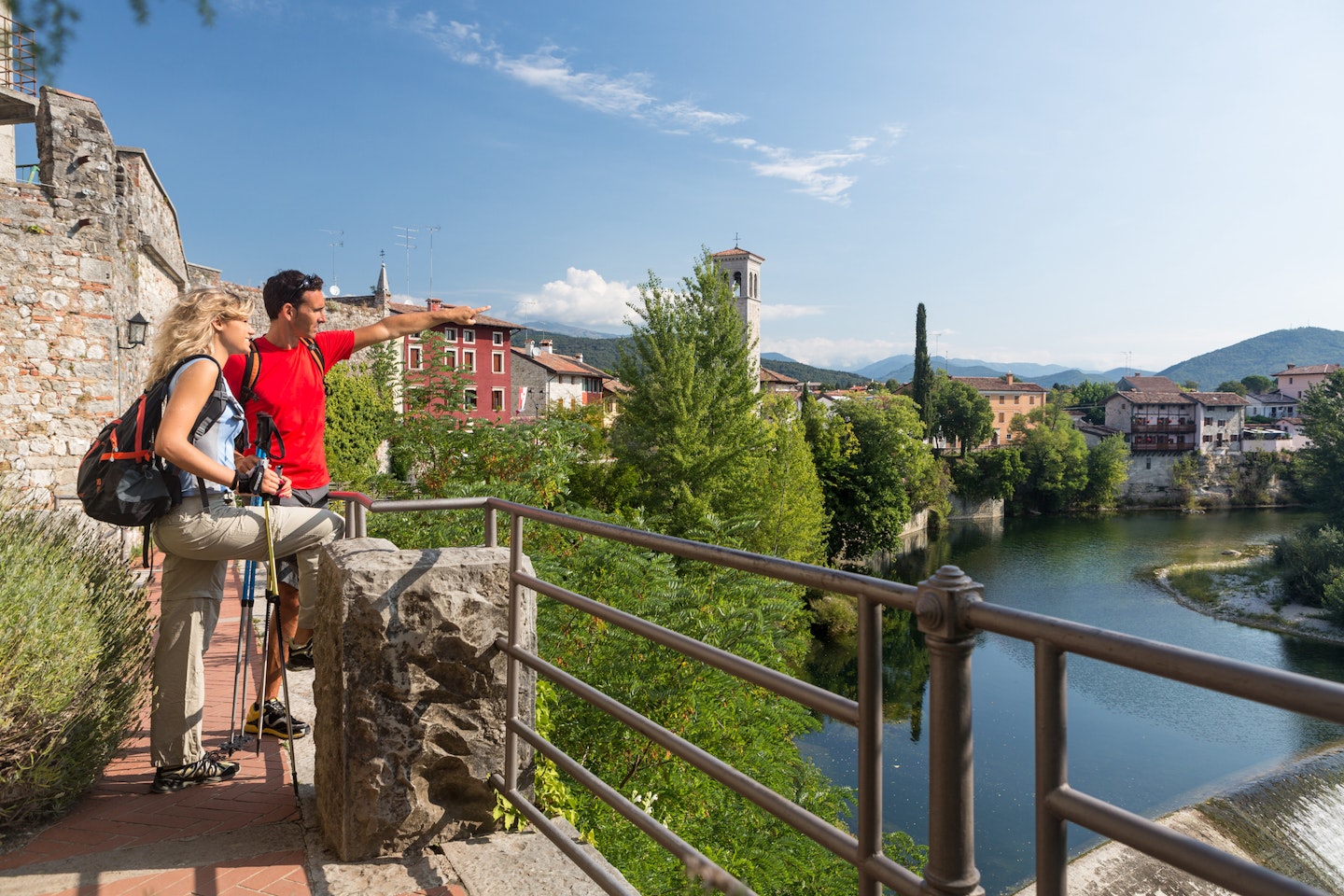 Getting there
Convenient access by public transport to many of the individual stages ensures it is easy to dip in and out of the route as desired. And though many long-distance hikers understandably choose the classic route, going from north to south – a memorable journey from mountain glacier to the sea – the Alpe-Adria Trail can also be walked in the opposite direction.
Plus, from 2023, a new summer direct flight goes from London Stansted to Klagenfurt in Austria with Ryanair – meaning that the Alpine region of Carinthia is less than 2 hours away from home.
There's really no excuse not to experience it for yourself. Find out more at the trail's OFFICIAL WEBSITE