Just so you know, while we may receive a commission or other compensation from the links on this page, we never allow this to influence product selections.
However little kit you carry, however much gear you have to haul, there's a suitably sized rucksack for it. Of course, for some trips you only need to pack a little, while others require you to pack a lot. But unless you have some kind of backpack addiction (although plenty of us may say we do) and an unlimited amount of money and storage space, having a different backpack for every potential load size simply isn't plausible.
This is where extendable packs come in. It's not unusual to see packs given a variable volume, such as 50-60 litres, or 35+ litres. Where these packs gain the extra space is usually vertically; a floating lid and/or an extended drawcord closure on top of the pack increases the internal height and therefore its capacity. But this isn't ideal. Not only can the pack become unwieldingly tall, banging against the back of your head, unless it also offers an additional way into the main compartment any gear stowed at the base of the pack is now even more difficult to access.
Sierra Design's unique Flex Capacitor rucksack solves both these problems. It's a model that's been around in the States for a while, but the brand is increasingly making inroads into the UK with its camping and backpacking kit. The clever design of the pack gains volume in an entirely different way from the norm, making the adjustability in size far more convenient and usable. How? Well, you don't need to be travelling at 88mph or have access to 1.21 gigawatts of power, but the result may still have you exclaiming 'Great Scott!' and wondering why no-one has done this before…
5 things you need to know about the Sierra Designs Flex Capacitor
Adaptable volume
The Flex Capacitor uses a double fold of material on the front of the pack and a series of cinch cords to expand or contract its circumference – so increasing the volume without the height. Three packs are available: 25-40 litres, 40-60 litres, and 60-75 litres.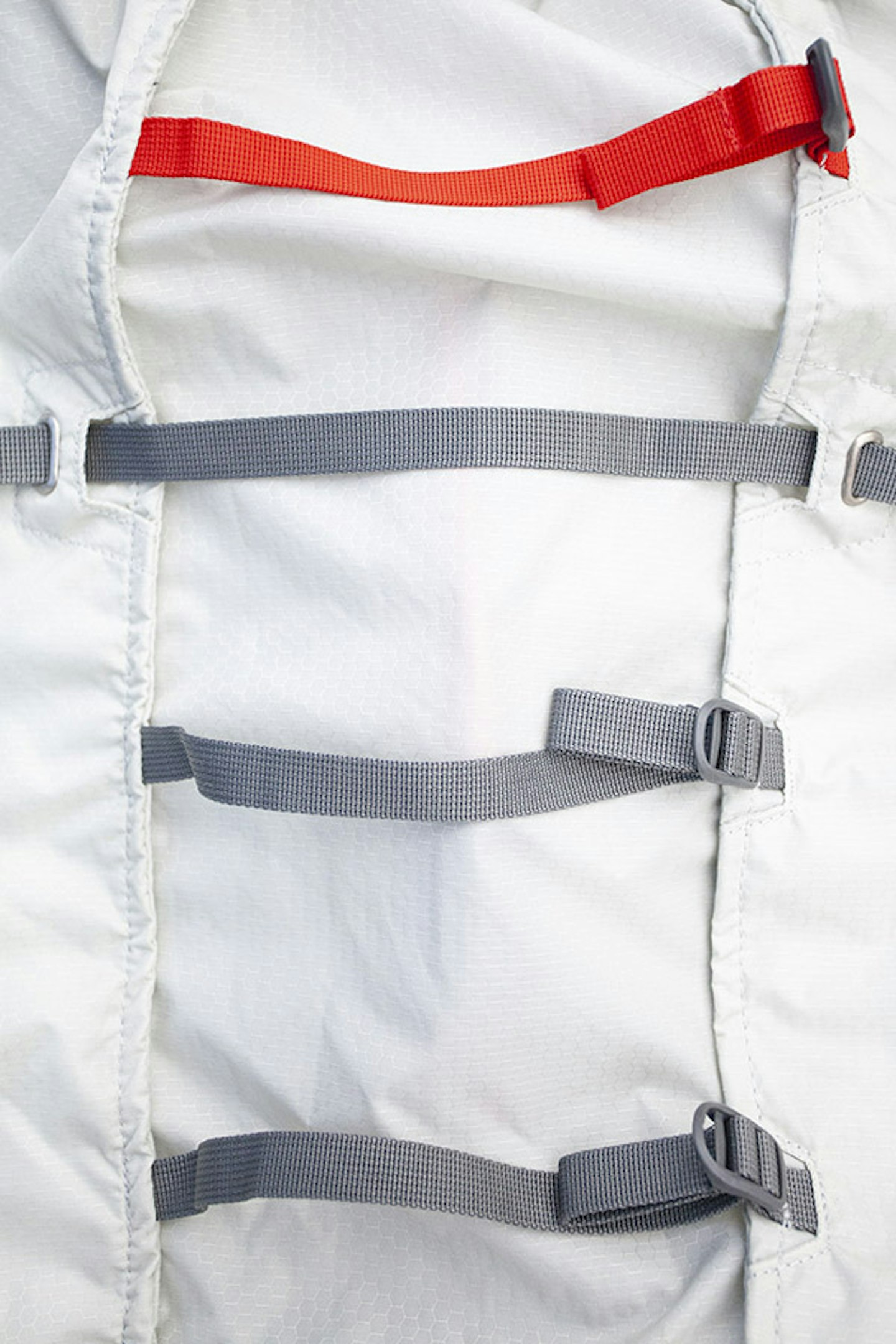 Multiple sizes
All three packs are available with either small-medium (73.7-81.3cm) or medium-large (81.3-88.9cm) waistbelts. In addition the 40-60 litres pack comes in two torso lengths: small-medium (40.6-48.3cm) and medium-large (45.7-53.3cm).
Lightweight
Even the largest pack with the medium-large waistbelt weighs just 1.21kg. This is achieved through lightweight components such as 100D Nylon-Poly Ripstop fabric, and DAC poles in the suspension system.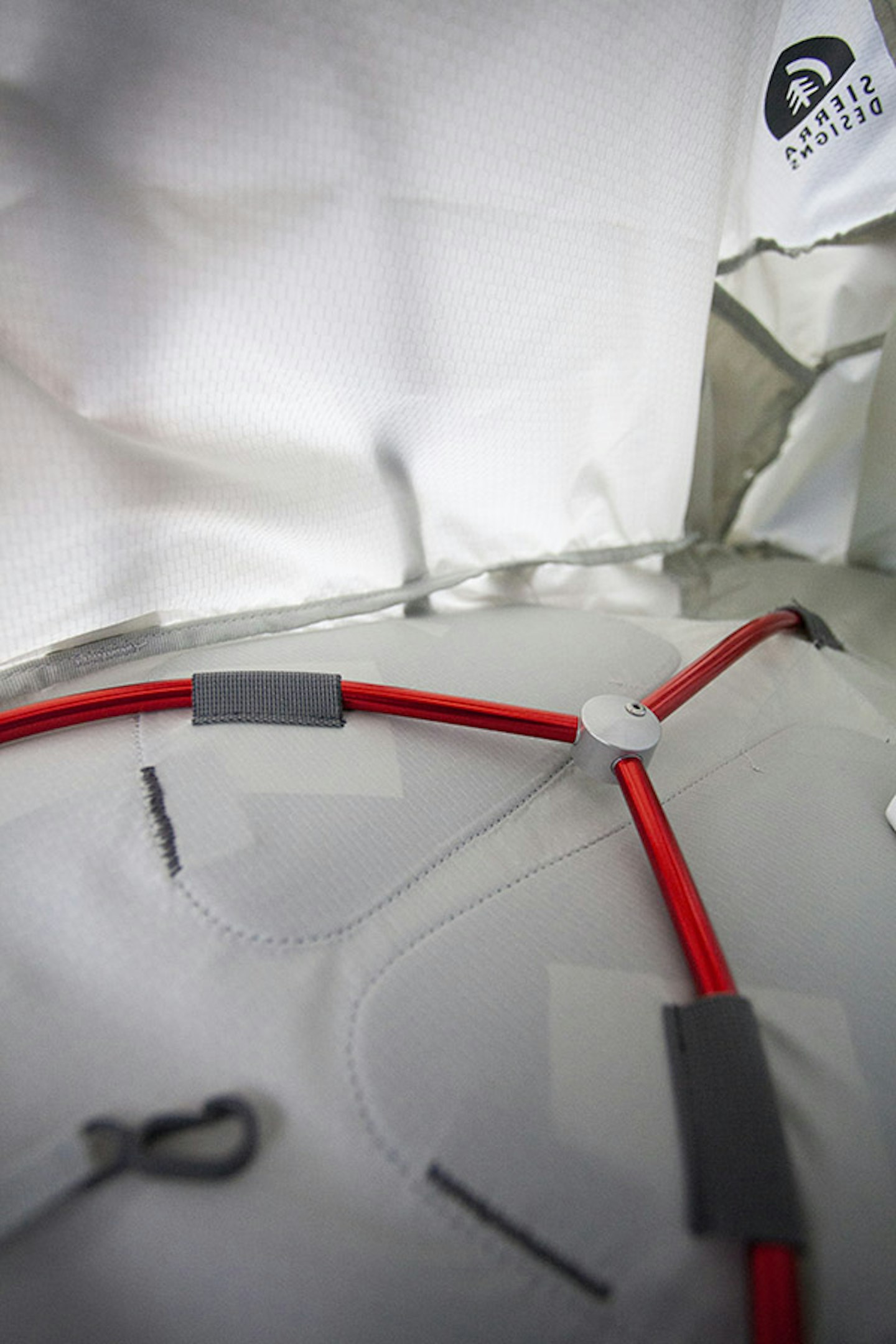 Pockets a-plenty
There are 7 useful pockets on the Flex Capacitors, and a removable internal hydration pouch.
Load hauling
The Flex Capacitor packs are able to carry heavy loads in comfort. The Y-shaped DAC suspension system provides strength and support to the packs while adding minimal weight.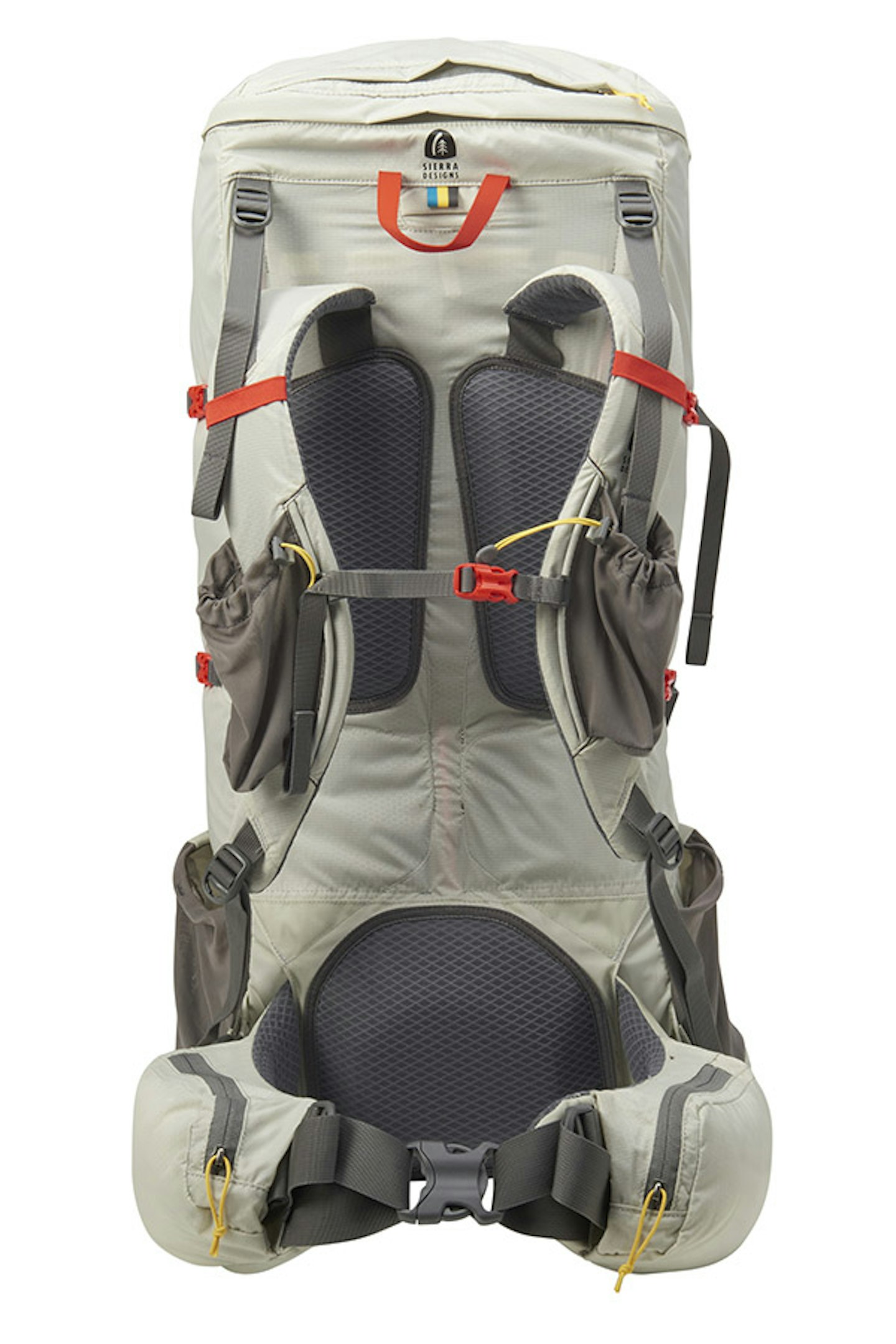 Sierra Designs Flex Capacitor pack specs
Description
Price £150 | Torso lengths One size | Waistbelt sizes S/M, M/L | Weight 1.10kg
Flex Capacitor 40-60L (stock currently scarce)
Price £165 | Torso lengths S/M, M/L | Waistbelt sizes S/M, M/L | Weight 1.16kg (S/M waistbelt), 1.19kg (M/L waistbelt)
Flex Capacitor 60-75L (stock currently scarce)
Price £185 | Torso lengths One size | Waistbelt sizes S/M, M/L | Weight 1.19kg (S/M waistbelt), 1.21kg (M/L waistbelt)
Trail verdict
It might not be new, but it's new to us, and we're mightily impressed by the clever design that solves an old problem.
Don't forget to subscribe to the Live For The Outdoors newsletter to get expert advice and outdoor inspiration delivered to your inbox!
For the latest reviews - including extra photos and kit that won't appear online - pick up a copy of the current issue of Trail magazine!