Formula 1 racing brought traction control into our road cars. NASA gave us memory foam. The United States Military invented duct tape (and, to be fair, some other stuff). The point is that lots of the technology we have at our disposal today was once the preserve of elite, specialist use. When it did become available to the general public, much of this technology would have retained an elite price tag; the first sat nav – Honda's Electro Gyro-Cator navigation unit – cost $2750 in 1981, which is around $8500 or £6800 in today's money. And now it comes free with your smartphone.
All of which brings us to the new UNLTD packs from Osprey. The UNLTD AntiGravity 64 and UNLTD AirScape 68, both available in men's and women's versions. Superstar mountaineer Nims Purja – a man who's fairly UNLTD himself – used the AirScape on his latest record-breaking adventure, summiting Everest, Lhotse and Kanchenjunga in 8 days, 23 hours and 10 minutes without oxygen, and completing the Everest to Lhotse traverse without oxygen in just 26 hours.
Both models in the UNLTD series were designed by Osprey Founder Mike Pfotenhauer and his team and represent a significant innovation in how packs are designed and constructed. But all this innovation comes at a price. The UNLTD packs come with an eye-watering price that is more than twice the cost of Osprey's superb Atmos/Aura.
Five things you need to know about Osprey UNTLD packs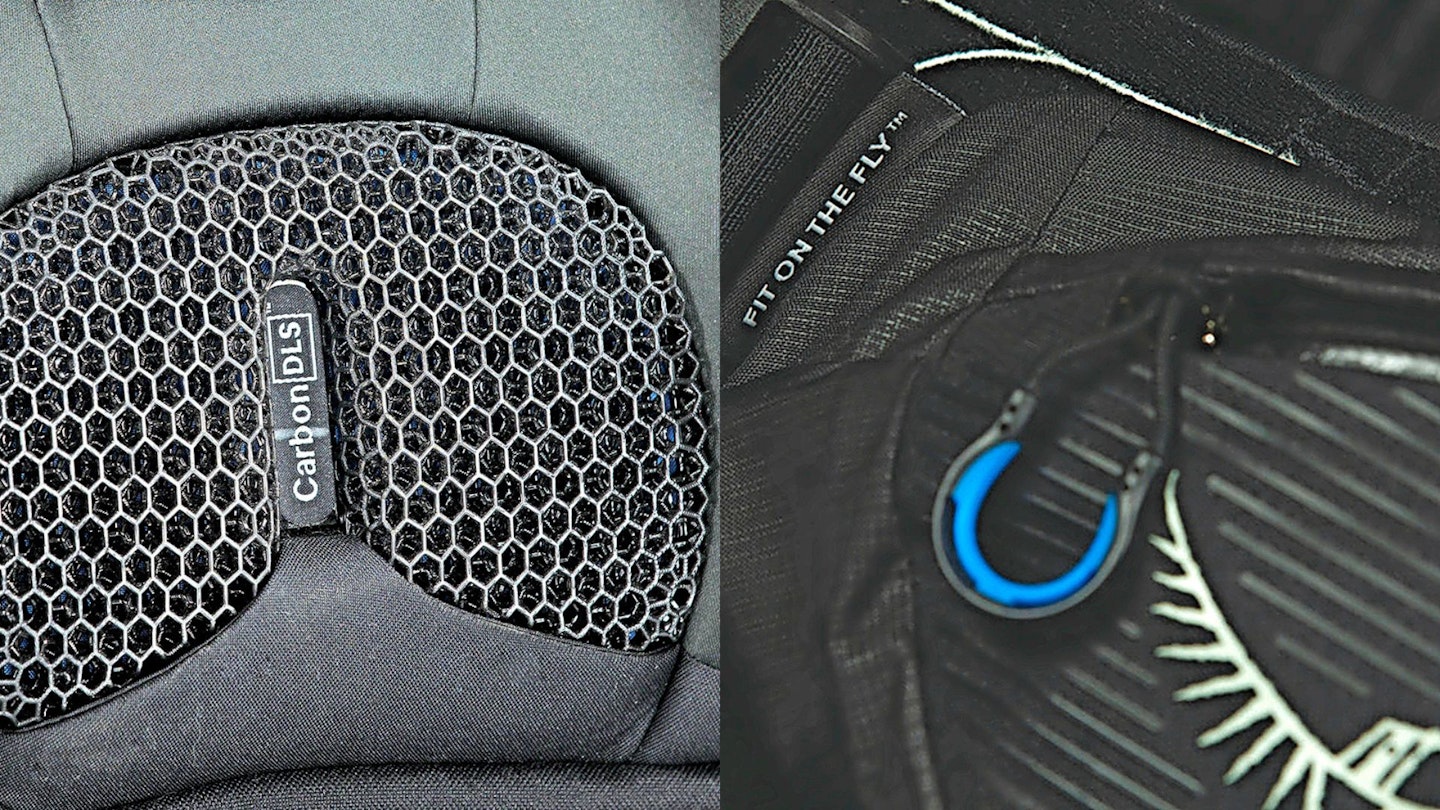 Fine-tuned support
The mesh lumbar support on both packs is the 3D Printed Fitscape Lumbar with Carbon DLS (digital light synthesis) Technology. The lattice structure offers graduated support, from firm at the base of the lumbar pad to soft at the top. The high-tech back system offers supreme ventilation, fine-tuned support and anti-slip grip that ensures the pack stays comfortably in place.
On-the-go adjustment
Osprey's innovative AutoLift F System and Fit-On-The-Fly hipbelt allow the fit of the carrying harness to be adjusted on the go, meaning fine tweaks can be made to ensure the perfect fit and ultimate comfort without having to stop and remove the pack. This system also eliminates the need for separate load-lifter straps.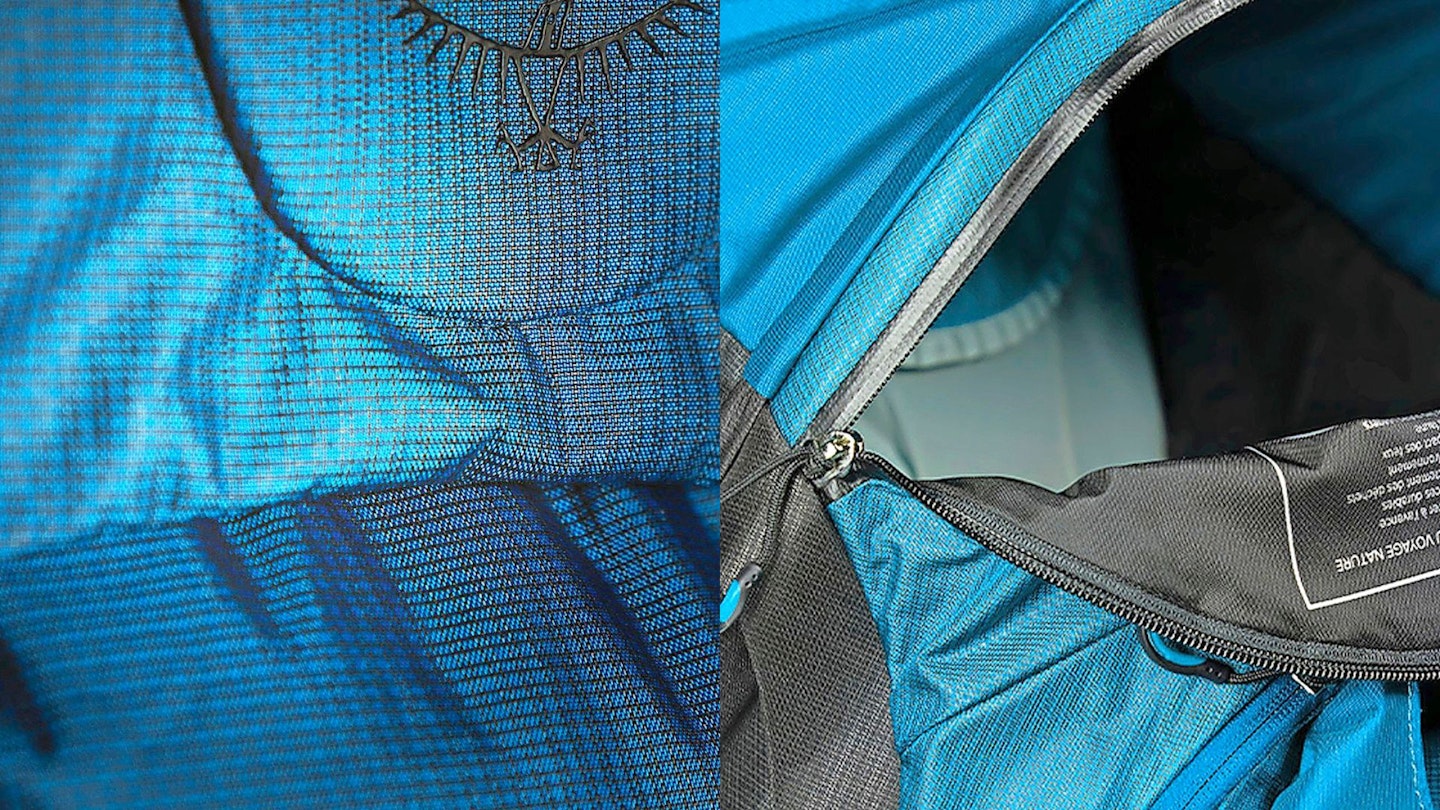 Light but tough
The packs feature ultra-durable high-tech fabrics, including a new super strong 210 double ripstop nylon main fabric with an UHMWPE (ultra-high molecular weight polyethylene) grid for extra durability. Anti-abrasion TPU panels are placed across the packs on high-wear areas, and even the included rain- and travel-covers are made from high tenacity nylon ripstop.
Convenient packing
Both rucksacks feature a large reverse panel opening which makes packing and accessing kit much more convenient. In addition, the lower section of each pack has an integrated compression wrap designed to hold and compress bulky items such as sleeping bags or insulated jackets.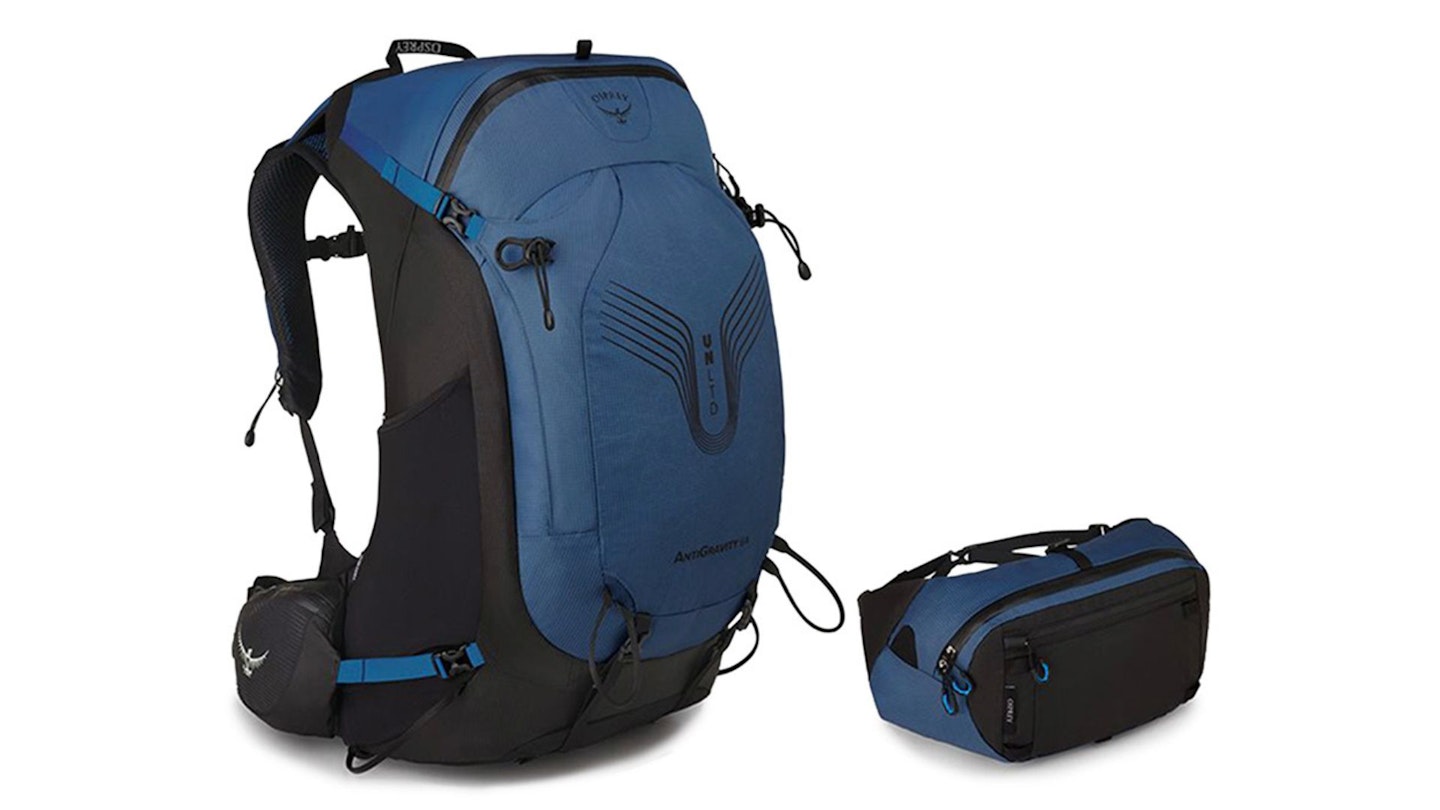 Removable capacity
The AirScape's 8L detachable top lid converts in to an 18L daysack, while the AntiGravity's lid can be removed and used as a lumber pack.
Specs and serious stuff
Description
Weight 2.5kg | Back lengths S/M, L/XL | Volume 64L (S/M), 67L (L/XL)
Description
Weight 2.5kg | Back lengths XS/S, M/L | Volume 61L (XS/S), 64L (M/L)
Description
Weight 3kg | Back lengths S/M, L/XL | Volume 68L (S/M), 72L (L/XL)
Description
Weight 3kg | Back lengths XS/S, M/L | Volume 64L (XS/S), 68L (M/L)
Other cool stuff that's more than we need (and our wallets can handle)
Description
Because the Hilleberg Saitaris has been designed as the ultimate base camp tent for mountaineers
Description
Along with a wealth of GPS tools, the Garmin Tactix 7 Pro Ballistics Edition features a special
All of which is no doubt exceptionally useful if you're Jason Bourne, but probably less relevant to the average hillwalker. Luckily for us, you can get all the useful GPS stuff without the special ops wizardry in much less expensive GPS watches, such as the Instinct 2.
Description
If you can't bring yourself to eat noodles with a spork, then these Titanium Chopsticks from
Don't forget to subscribe to the Live For The Outdoors newsletter to get expert advice and outdoor inspiration delivered to your inbox!
For the latest reviews - including extra photos and kit that won't appear online - pick up a copy of the current issue of Trail magazine!