HAS OSPREY SOLVED THE PUZZLE OF HOW TO CREATE A 60-LITRE RUCKSACK THAT IS BOTH LIGHTWEIGHT AND VERY COMFORTABLE?
Price £240
Capacity 60 litres
Back lengths S, M, L (men's)
Weight 1,252g (size M)
Creating a lightweight rucksack is relatively easy; just strip away virtually all the features so you are left with a thin bin liner-style bag that's carried with thin, cord shoulder straps. But creating a rucksack that is lightweight and very comfortable is a far more difficult puzzle to solve, and one that few manufacturers have satisfactorily tackled. Osprey only make rucksacks so is able to commit all its resources to the challenge and, therefore, it's no surprise to find that its new Levity 60 is one of the most talked-about rucksacks for 2018; it's due to be released in February.
Designed primarily for the minimalist backpacker, the Levity 60 tips the scales at just 1,252g, which is lighter than a typical pack of this capacity. Plus, you are getting a back system that allows lots of airflow, so this pack is not only lightweight but it's potentially extremely comfortable too.
The back system is similar to the Osprey Exos 48, a lightweight AirSpeed 'trampoline' design, with a mesh panel tensioned between the top and base of the pack to hold the body about 5cm away from the wearer. This creates airflow to reduce the build-up of sweat, and is also a soft panel to sit against the back. The shoulder straps and hipbelt are also quite flexible, with perforated padding sitting inside the mesh outer for both airflow and comfort. And all that perforation and mesh reduces weight.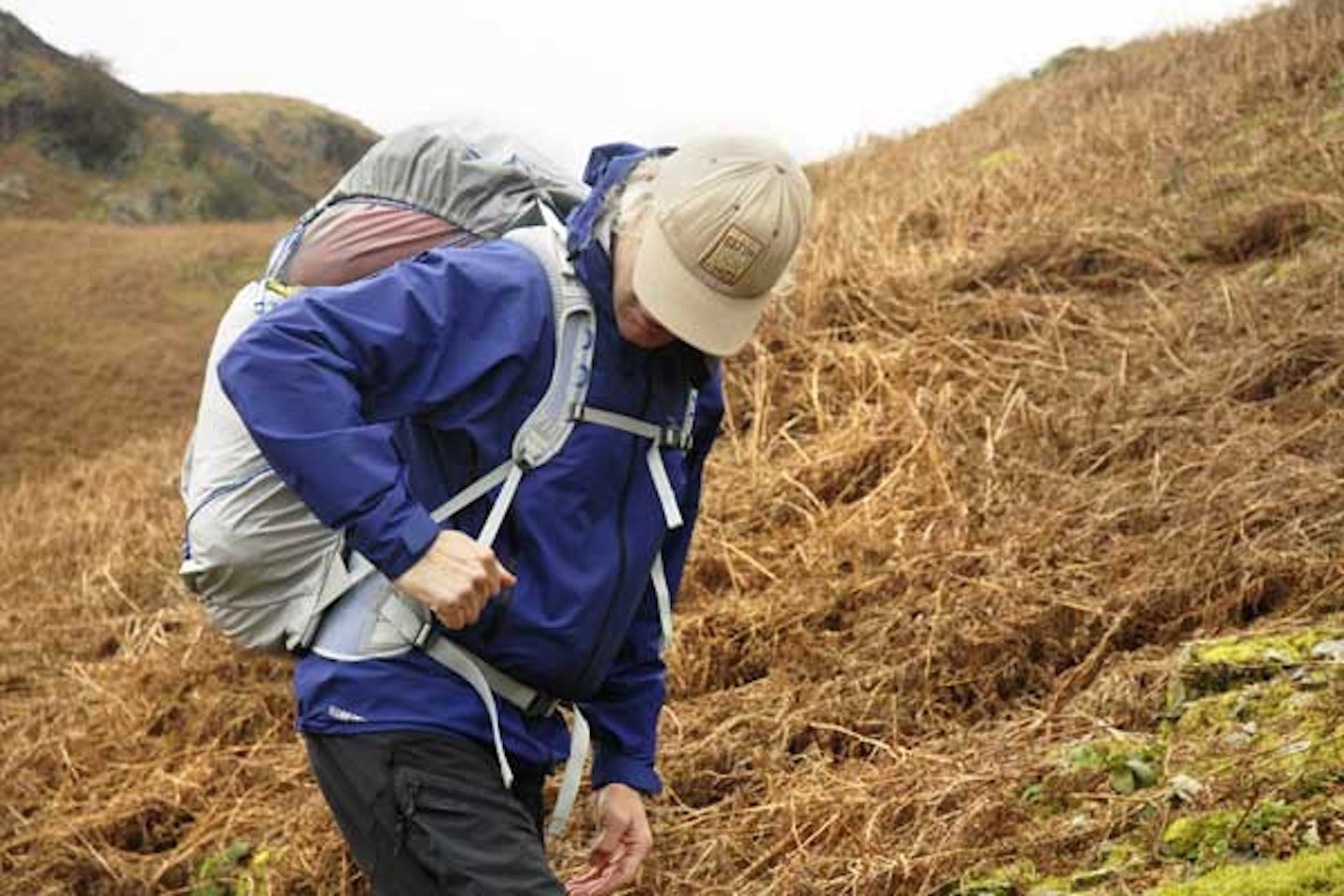 I've been using this pack in the Lake District and from the off it felt comfy, with no pressure points as the load spreads evenly across the body. And it doesn't barrel and roll around on your back like many lightweight minimalist designs do. This is due to a framework of rods that create stability, yet allow some twisting between the top of the pack and its base, which makes walking more comfortable while also controlling the load. So, what you are getting is a rucksack that hugs the back, spreads its load, allows airflow and is stable enough not to rock and roll as you walk.
The Levity 60 is designed for loads up to 13kg, which is a lightweight backpacking load. If you overload it the shoulder straps and hipbelt are not supportive enough, so you get pressure spots. A more supportive, heavier pack, like the Osprey Atmos AG 65, is better for loads up to 20kg.
The sack body is made from ripstop, lightweight NanoFly fabric, featuring Cordura nylon and polyethylene fibres. It's water- and abrasion-resistant and so thin you can see your hand through it. You get a main compartment with top entry via a fairly standard buckle lid. I like that the lid has a huge pocket and is fixed to the pack body so water cannot seep in. Some super-lightweight backpackers will feel the lid would be better if it could be removed completely to save even more weight, but for me this fixed lid is ideal for the typically wet conditions of the UK.
There are huge stash pockets on either side of the pack and I was able to get two 1.5-litre Sigg water bottles in one of them, with a one-person tent fitting easily into the other, leaving plenty of room for all my dry items inside the pack. The massive front stash pocket is perfect for stowing a waterproof jacket or overtrousers between showers.
Price-wise, the eye-watering £240 sets the Levity apart from many other heavier rucksacks, but Osprey's Atmos AG 65 could be yours for a somewhat more agreeable £190 if you can accept its weight of 2,344g. Then, of course, there are other lower-priced – but also less comfortable rucksacks – that'll save you some money, such as the Lightwave Wildtrek 60 at 1,412g/£175. If, however, your top priority is a combination of weight, comfort and stability then the Levity 60 certainly offers this, at a price.
Overall, then, this is an excellent, lightweight backpacking rucksack for lighter loads and I for one can find little to fault it. This is my first choice for backpacking in the UK at the moment.
Sadly, there is no women-specific version available – but it does come in three back length options. But the price tag means you have to be a super-keen, regular user to warrant the outlay.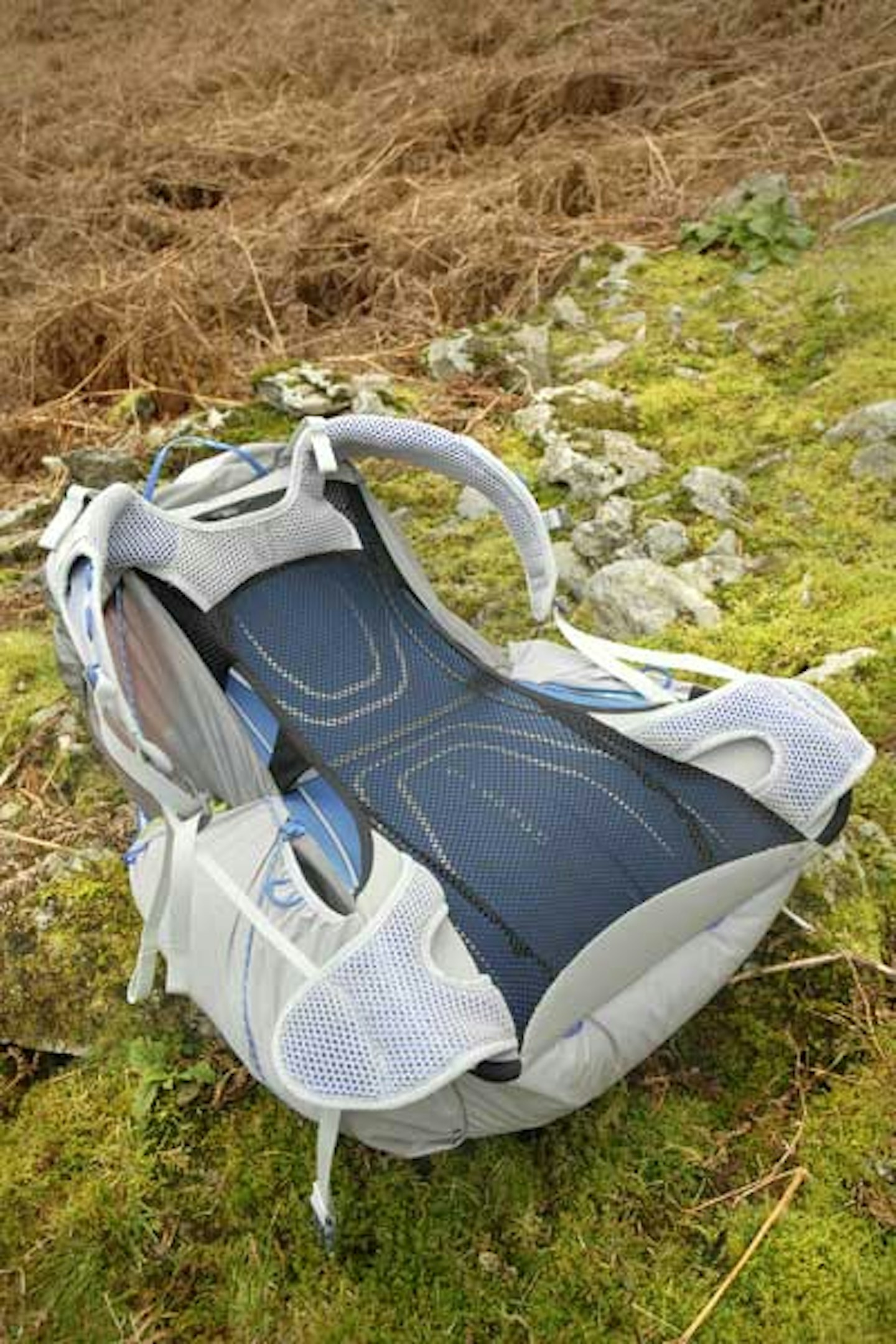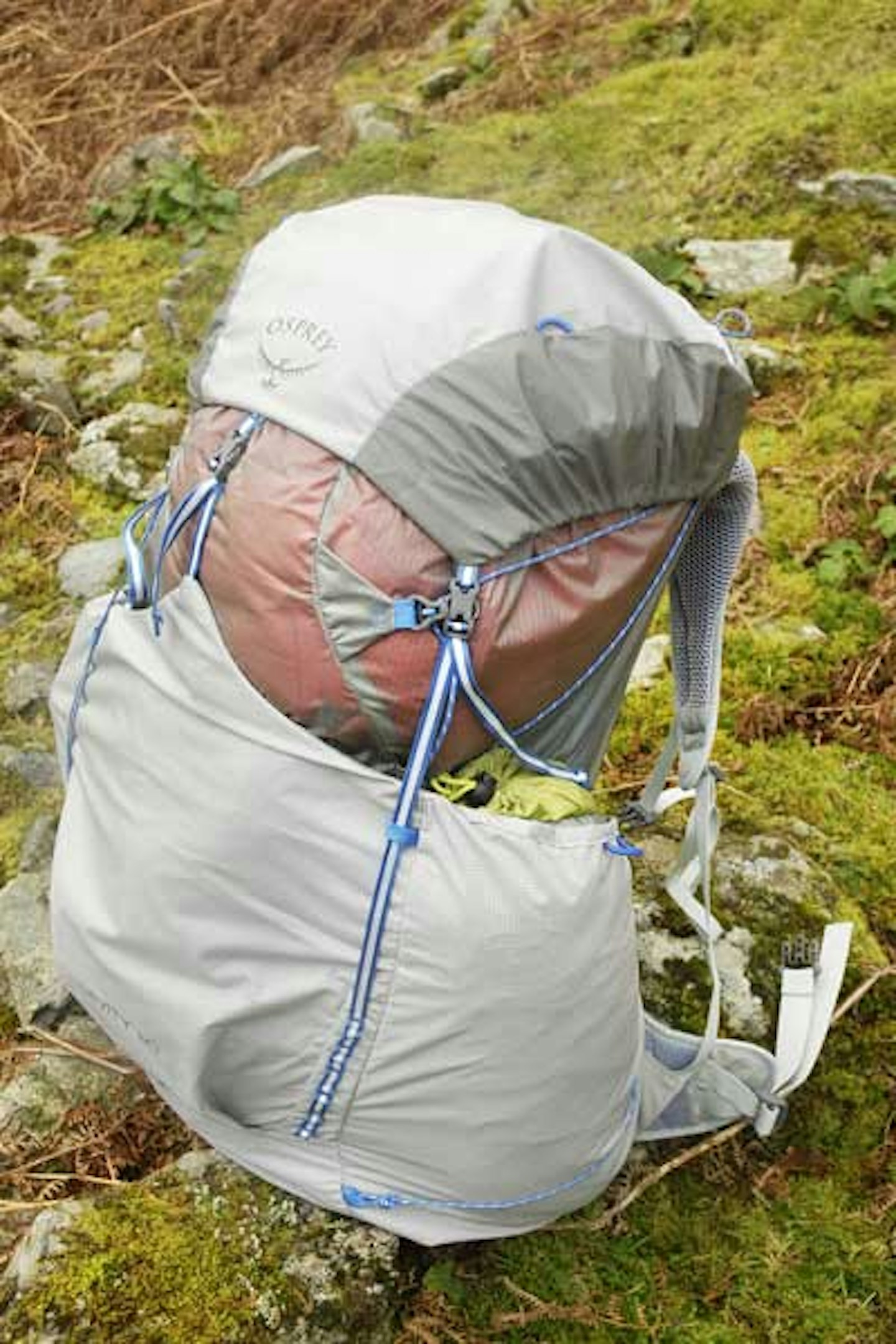 VERDICT
Excellent, lightweight, backpacking 'sack that sets new standards of comfort and overall performance, but the price tag is challenging.
Features 5/5
Fit 4/5
Comfort 5/5
In use 4/5
Value for money 3/5
OVERALL SCORE 88%