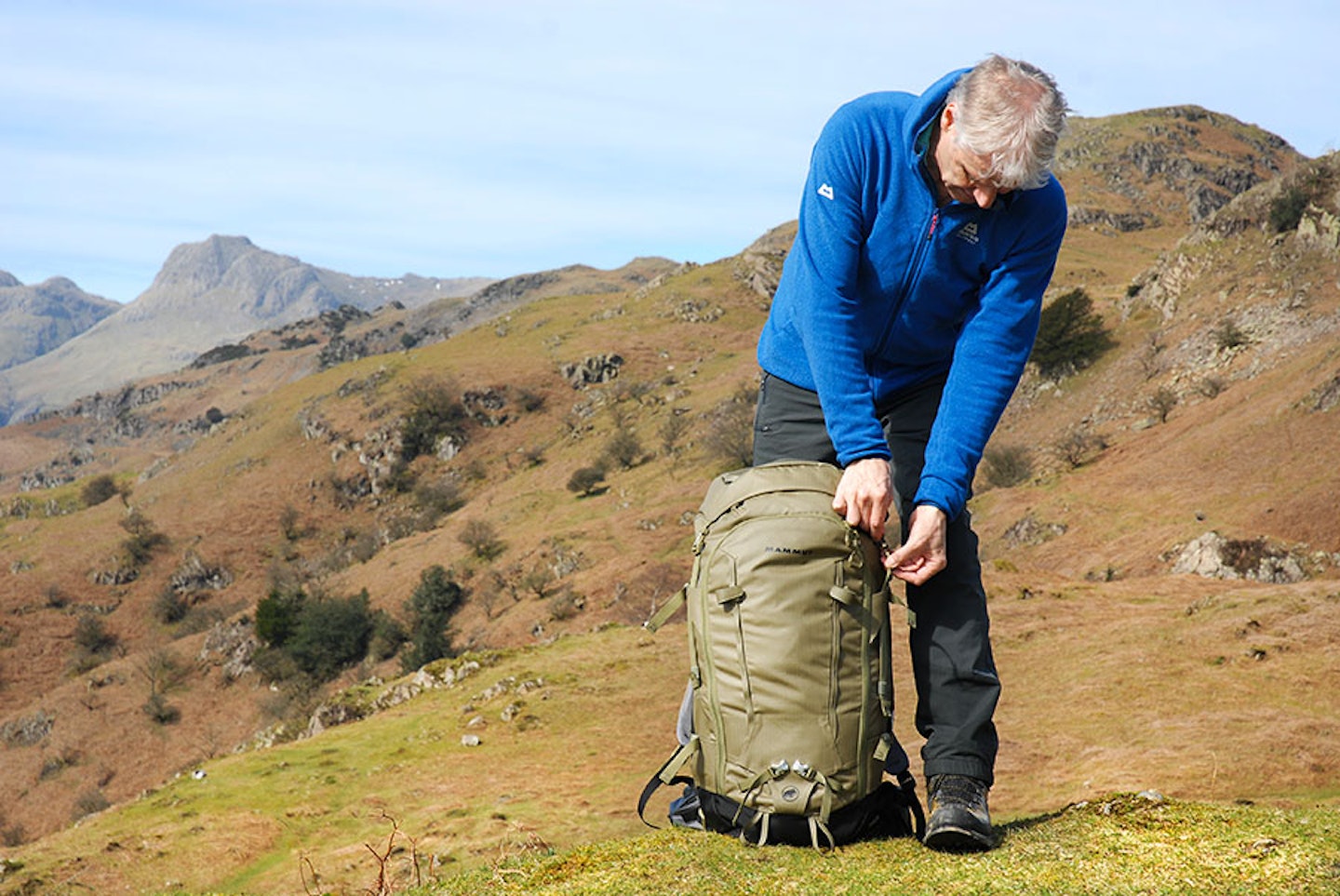 ACTIVE SPINE TECHNOLOGY PROMISES IMPROVED COMFORT AND FREEDOM OF MOVEMENT, BUT DOES IT MAKE THE MAMMUT TRION SPINE 50 IDEAL FOR HILLWALKERS?
Price £279
Capacity 50 litres (35 litres also available)
Back system Active Spine Technology
Back lengths Adjustable back length
Weight 1630g
Every wiggle of a map's contour lines tells a story, and it is this entangled, twisted, turning terrain that entices us to explore the mountains on foot with a rucksack on our backs. Rucksacks are designed to make exploration of these mountain contours easier, as they allow the explorer to bring everything needed for comfort and safety; but most packs feel heavy and restrict movement.
Mammut has developed Active Spine Technology to reduce the burden of carrying a rucksack in the mountains, by allowing the back system to more easily adapt to the wearer's movements. The promised result is greater freedom of movement in the shoulders and hips, with the additional benefits of better weight distribution and a more natural gait when walking.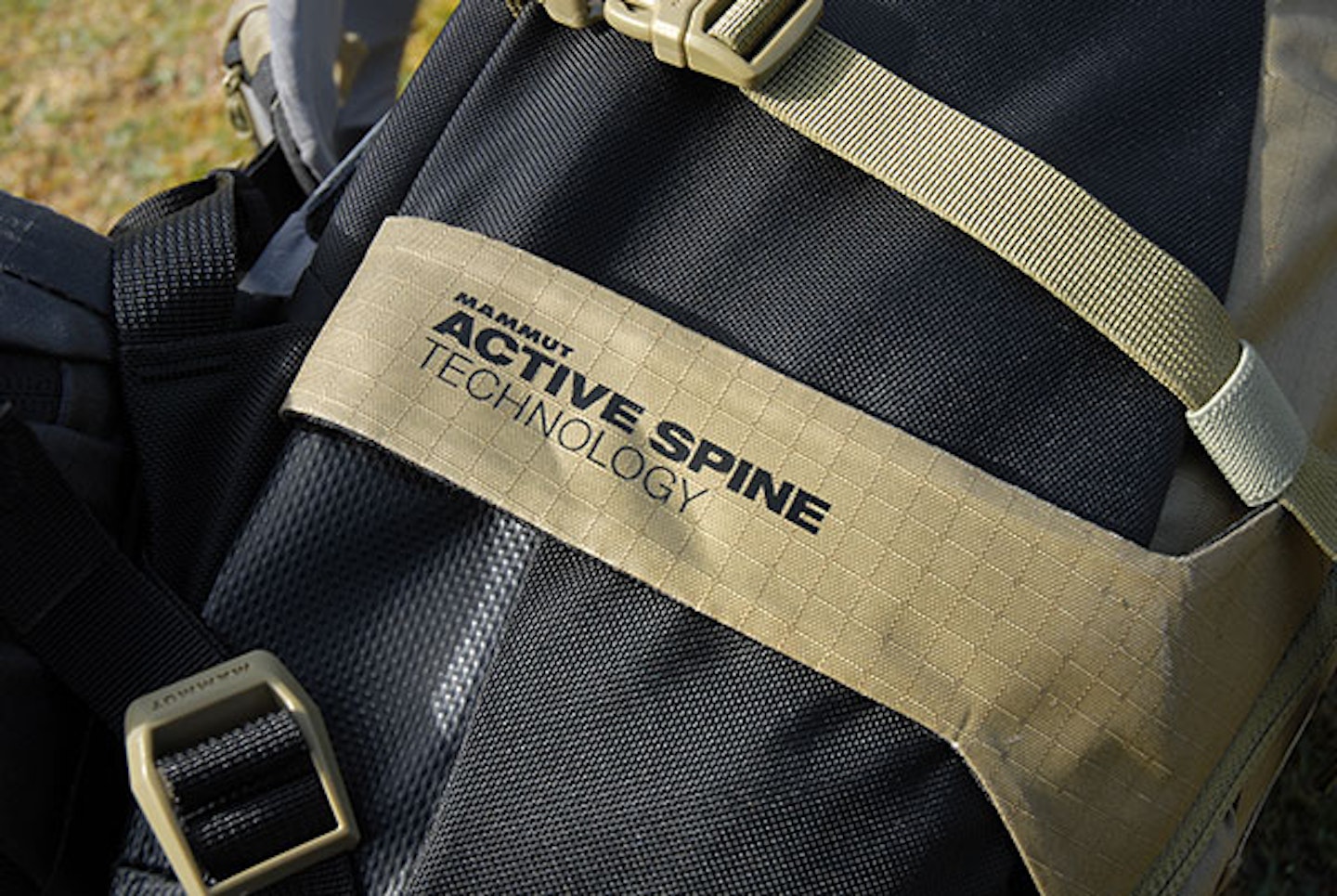 On first appearances the Mammut Trion Spine 50 looks like any other rucksack, with a hipbelt and shoulder harness connected by mesh padding.
You have to load it with gear, shoulder the load and buckle the hipbelt to appreciate what this rucksack offers.
It feels close-fitting and body-hugging, which is ideal for clambering through the more wiggly contours of the mountains. Take a few steps, and on every stride the hipbelt rotates a little with your hips, while the shoulder straps rotate with your shoulders. On the flat it feels comfortable, but the real benefit is only apparent when you begin to step up and over boulders and scramble over rockier steps. Here there is just a little more freedom of movement, so you feel less restricted and less off-balance, as the rucksack clings to your back rather than swaying from side to side in an attempt to follow your movements.
Importantly the back system is also well-stiffened and is able to transfer the load very effectively to the shoulders and hips. The back length can also be adjusted by pulling a securing pin that allows the shoulder harness to be moved up a metal frame to one of three length options labelled XL, L and M.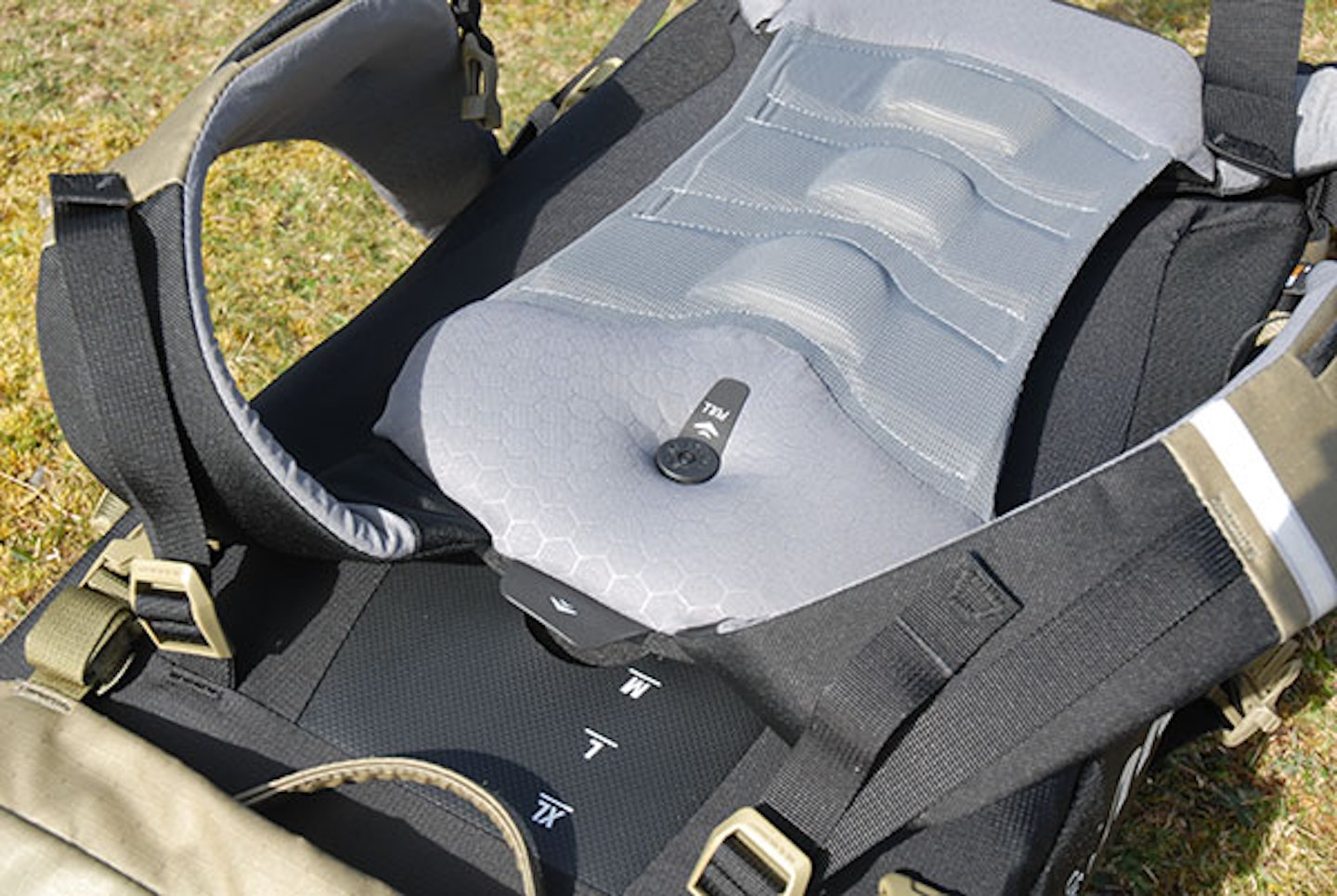 The body of the pack is designed for mountaineering, with a conventional top lid entry; plus the whole of the front opens up by zipping away the front panel. The lid is a 'floating' design so it can be raised to allow more gear to be packed inside, but I was pleased to see it is designed to sit neatly over the main compartment too, so it prevents water leaking in between the lid and the back of the pack. The lid has a good external pocket, but none on the underside. There is also a long zipped pocket inside the front zip-out panel.
As is common among mountaineering packs, you don't get delicate mesh side pockets or a mesh front stash pocket; and there is no 'trampoline' mesh across the back system to increase airflow. But this is a close-fitting pack that's built to take the knocks. Indeed, it uses a very abrasion-resistant fabric that feels ready to scrape over rock without showing any signs of abuse.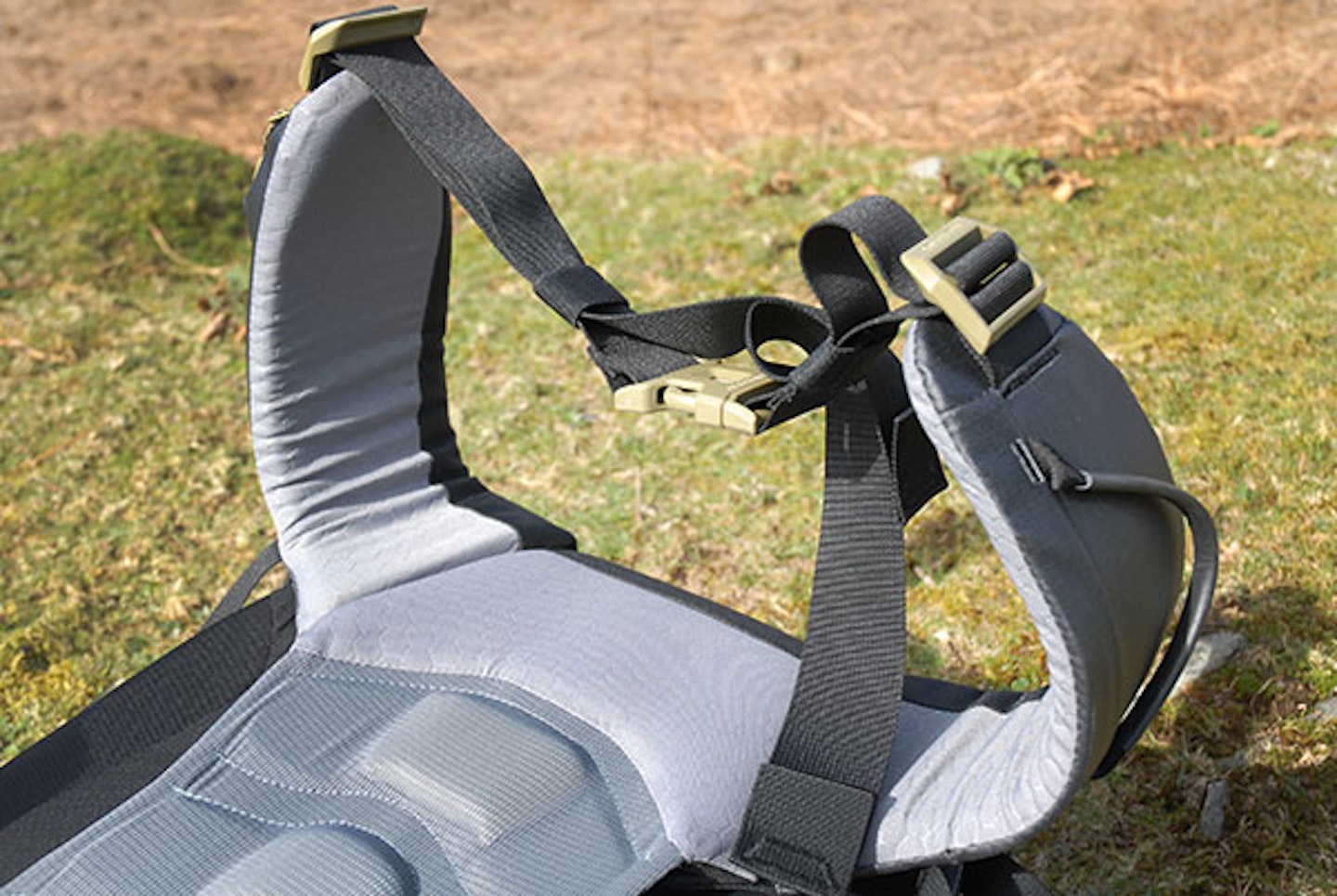 Many will like the zipped pocket on the shoulder strap and hipbelt, though for me both would be better if slightly larger so they could more easily accommodate a GPS receiver.
Compared to other packs of this capacity, the price tag is pretty high and at 2200g it's quite heavy too; but it's made from robust materials and has the innovative back system, which both affect price and weight. The design is very much orientated toward the mountaineer and for that activity this is a winner for sure. Hillwalkers will value its benefits, particularly the back system, but with so many lighter and lower-priced rucksacks around this will be a very considered purchase.
VERDICT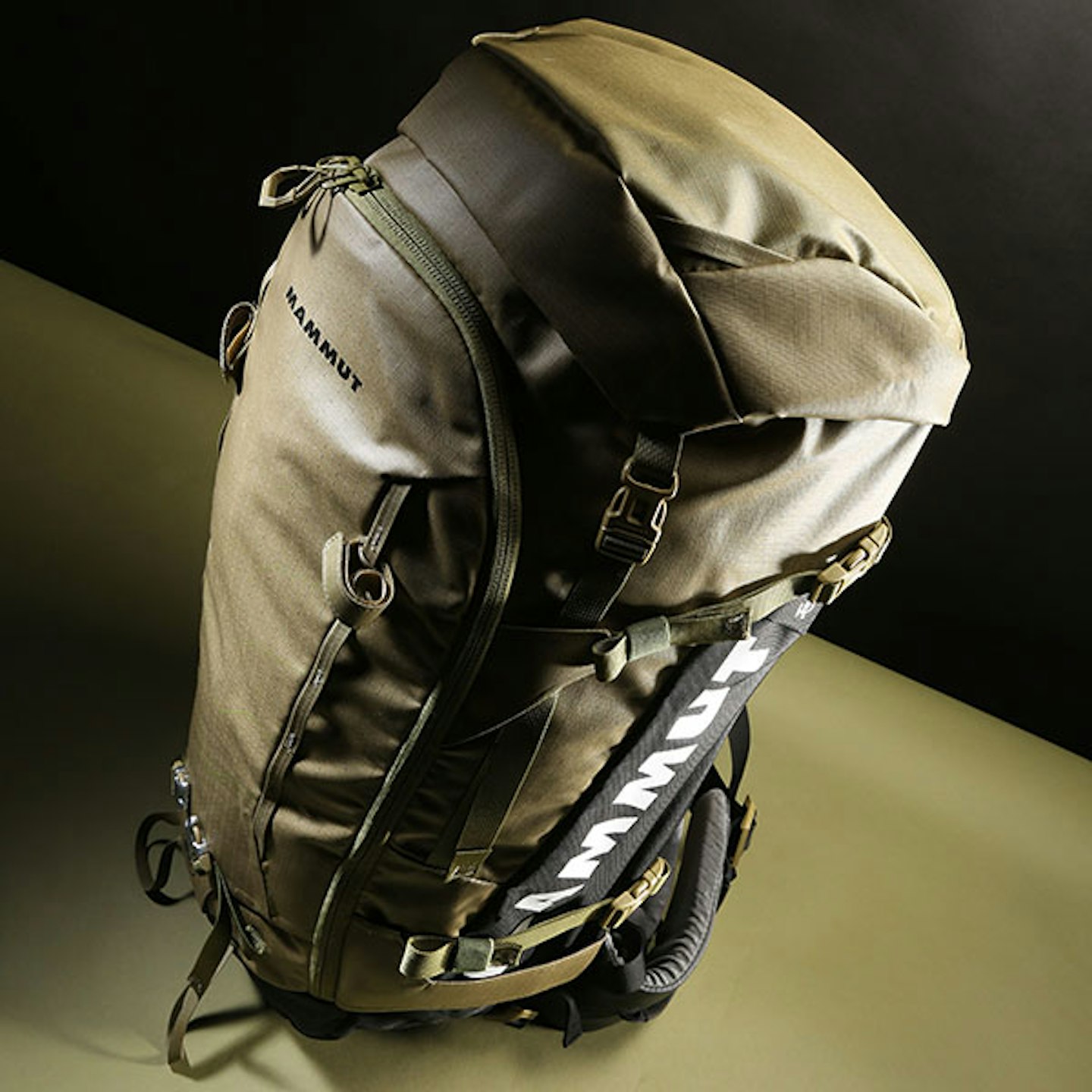 Active Spine Technology makes the back system more comfy and stable, but the mountaineering design, price and weight mean this pack is worth a closer look – though not necessarily the ultimate choice for hill and mountain walkers.
Features 4/5
Fit 5/5
Comfort 4/5
In use 5/5
Value for money 3/5
OVERALL SCORE 84%