The use of smartphones as navigation tools (alongside a map and compass, of course!) has become increasingly widespread as the technology has become more reliable and sophisticated.
There can be no doubt that a phone is regarded as a key piece of navigational equipment by many, if not all, modern walkers. And with so many other apps available for smartphones, it's hardly surprising to learn that many of these are also hugely valuable to the hillwalker.
Here we take a look at our favourite trail apps and what they have to offer the mountain mobile user.
What to consider in trail and navigation apps
System compatibility: While most of the best apps are available for both Apple and Android phones, there are still some that are only available on one or the other – something to be aware of particularly if changing phones and switching operating systems.
Battery usage: The most critical thing a phone has to do is call for help in the event of an emergency, something it can't do with a flat battery. Apps that require the screen to be kept on for extended periods or that require ongoing GPS tracking will put extra drain on your phone's power.
Offline functionality: The hills aren't always awash with phone signal, so apps that require a link to the web via a cell network in order to work may be of limited use in some more remote areas.
File size: Most apps require some info to be saved on your phone, but in some cases these file sizes can be huge – particularly if the app offers offline use.
Price: There are plenty of excellent free apps available, while others require a small payment. It's sometimes worth paying a little extra if it improves functionality of the app or gives access to offline maps. However, some digital services may require a monthly subscription, and this can become expensive – particularly if the app isn't used regularly.
The best trail and navigation apps
OS Maps
Best for detailed, reliable digital maps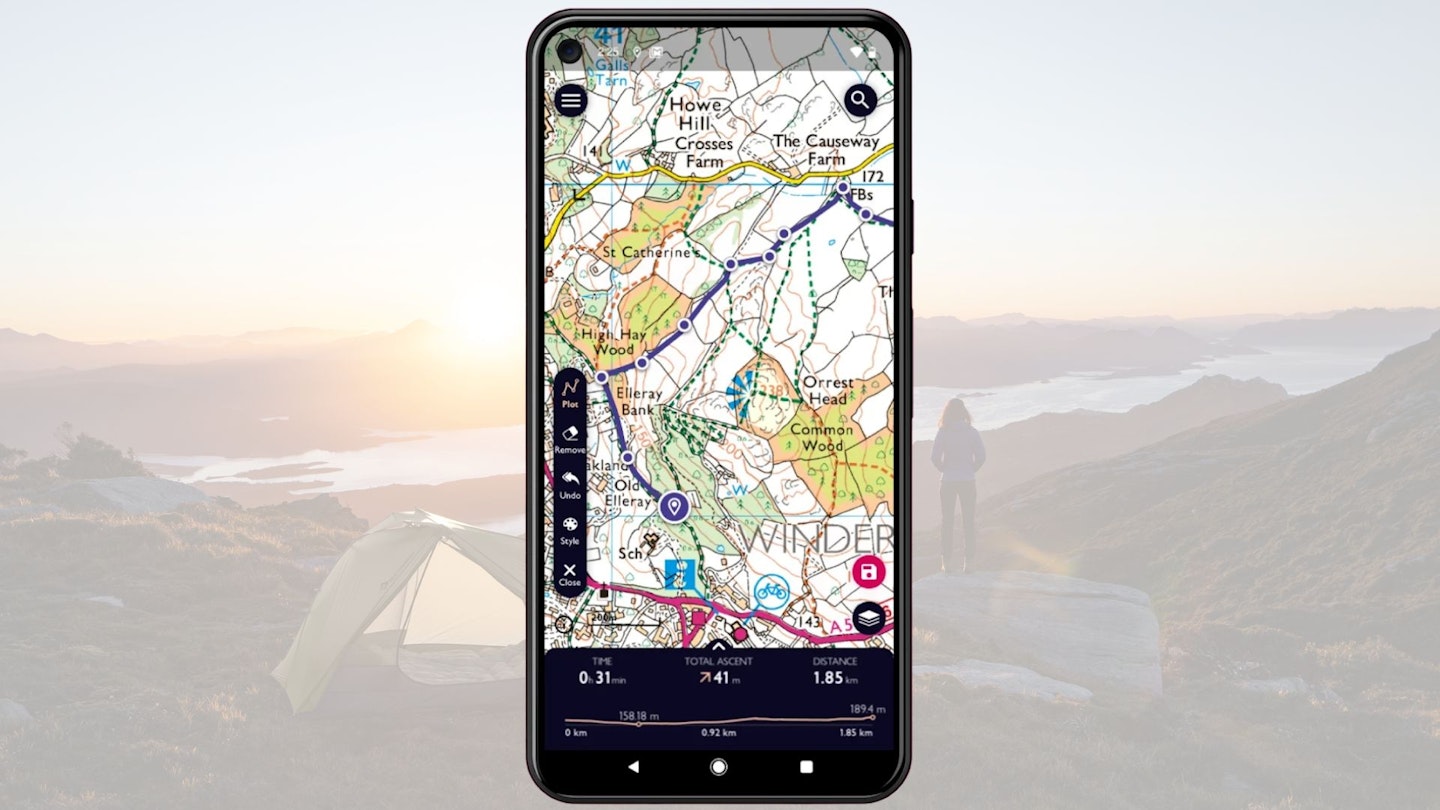 Available on:
Maps:
Free version is OS Standard base map that shows 10m or 20m contours depending on zoom level, plus basic terrain detail. There are extra detail like peak names, spot heights and terrain shading.
Premium OS includes unlimited access to OS Explorer and OS Landranger maps, 3D fly-through, and downloadable offline maps.
Features:
Snap-to-path function makes route-planning in National Parks quicker. Works with the free OS Locate app and your phone's GPS to provide a grid reference location. Plus there are fun features like Aerial 3D maps and route fly-throughs on the web version.
Pros:
No-frills accurate coverage of the UK. The Premium version gives you full coverage of Scotland, England and Wales (plus Australia and NZ), or you can use it to access the digital version of a paper map, redeemed with a code. Ease of use is the main thing, with an uncluttered interface and professionally written routes.
Getting an accurate grid reference is simple, especially when used alongside OS Locate (free) which converts your phone's GPS location to a 6, 8, or 10 figure grid reference. Plus, you can print maps.
Cons:
The snap-to-path only works in National Parks, making route plotting fairly laborious elsewhere. It will also reroute you to a path if you try to cross pathless terrain, so you typically have to toggle it on and off as you go.
It's also quite basic – which will be great for some but the limited functionality may be a downside for others.
Price:
OS Maps Premium £4.99 per month/£28.99 per year (half-price with Trail subscription). Online areas included free with paper maps.
OS Locate
Best for location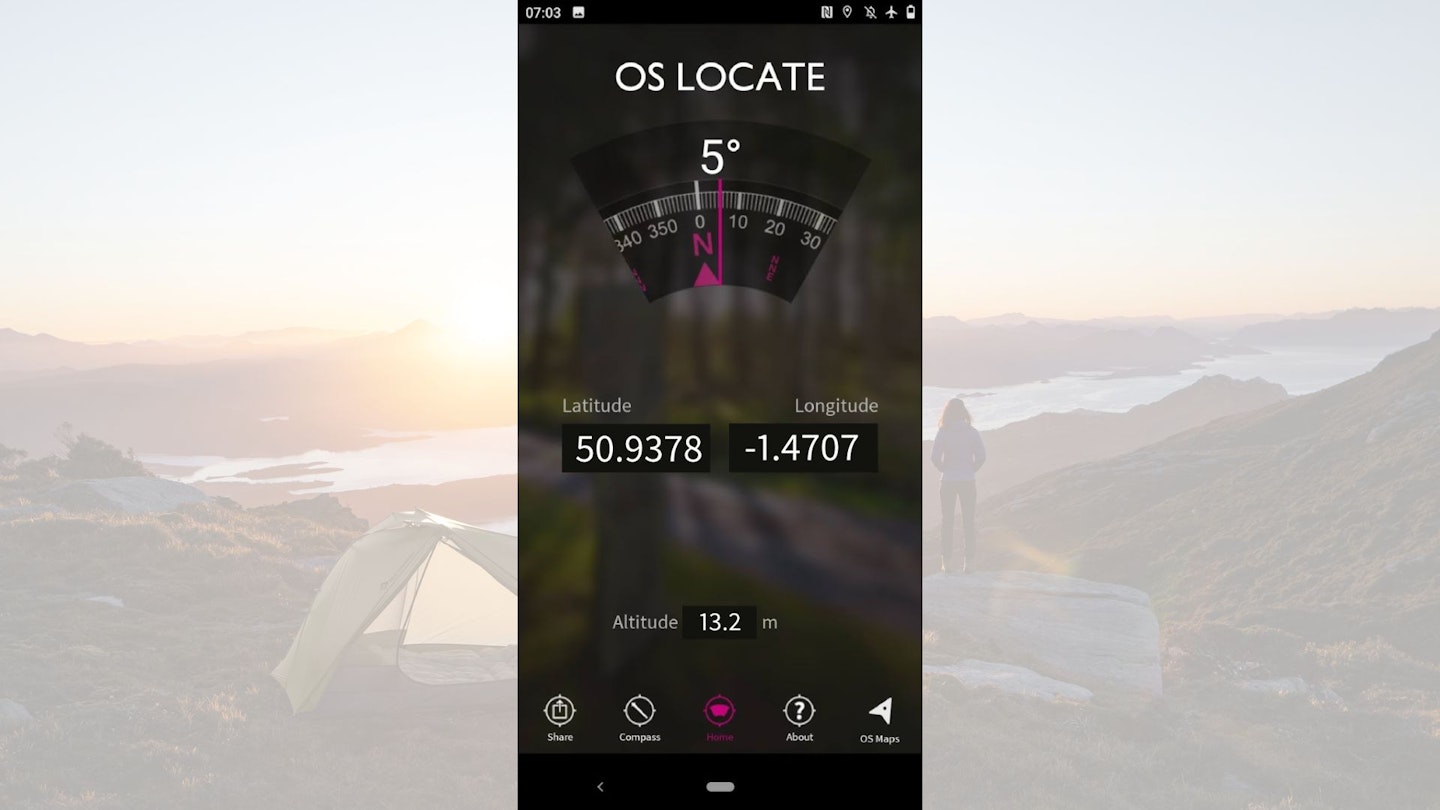 Available on:
Maps:
OS Locate can be thought of as a subsection of the main OS Maps app. It doesn't provide maps, and is solely for the purpose of location. Using your phone's GPS it will provide your exact location in the form of a 10-figure grid reference, allowing you to pin-point your position on a map and share your location with others.
Features:
OS Locate gets its GPS reading from the phone's GPS system, so no mobile signal is required. The app also has a 'share' feature so users can show others where they are via social media. This can be for social or safety purposes.
The app converts GPS readings from the phone into Ordnance Survey National Grid references. By doing this, you can see where you are on an OS map.
Pros:
Being able to use OS Locate offline is a big bonus. Whether this is a pro or a con is subjective, but we like the simplicity of OS Locate because it provides easy but essential and potentially life-saving information. There are also some useful pieces of information in the 'About' section, such as a guide to map reading and bearings
Cons:
There are some accuracy issues, especially upon first opening the app. It can take some time to calibrate and the compass will still be affected by nearby magnets, so you need to keep it away from magnetic objects just like a regular compass. Running this app with GPS location on also heavily decreases battery life.
Price:
Free
AllTrails
Best for finding routes worldwide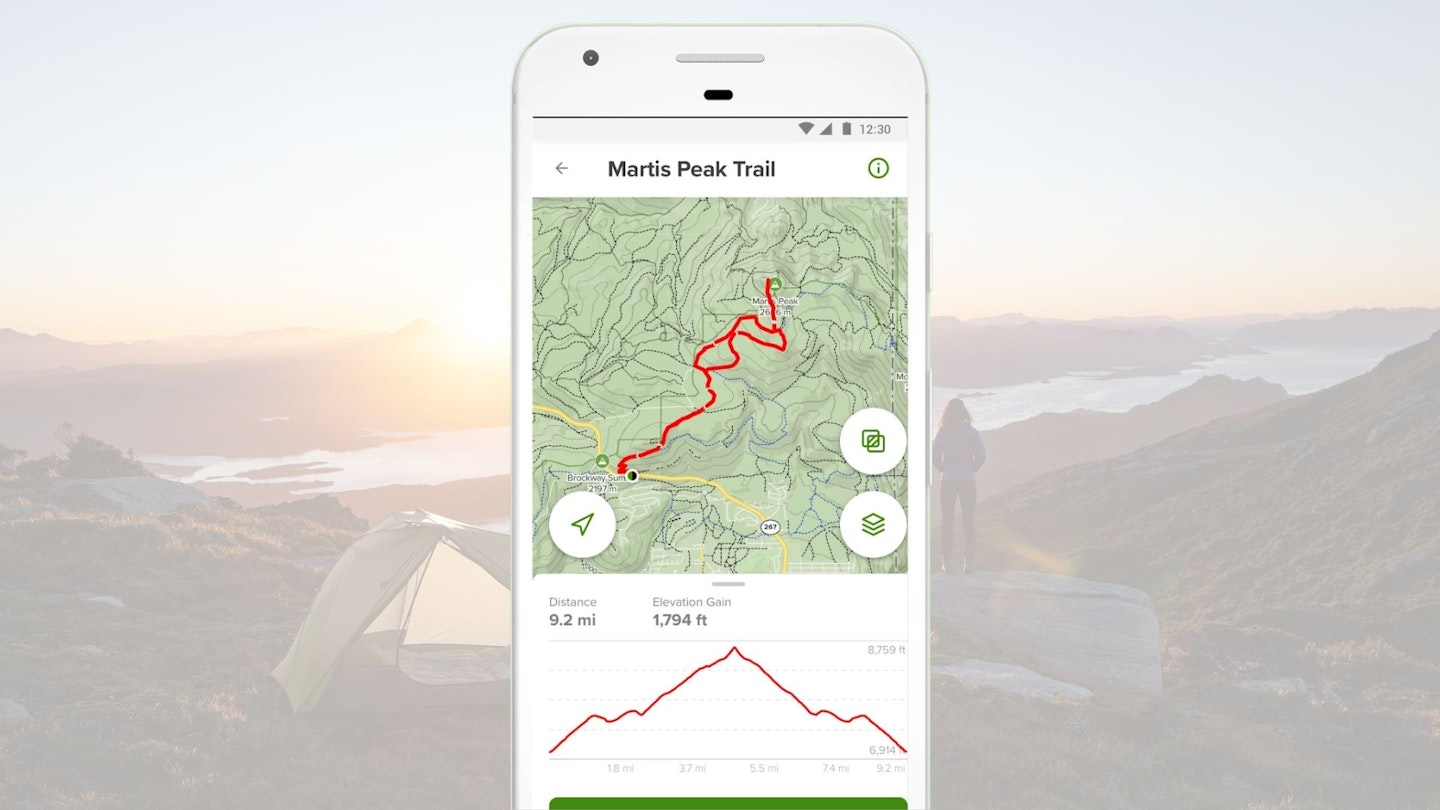 Available on:
Maps:
Free version gives access to hundreds of thousands of trails worldwide. Filter map types including terrain, world peaks, and OpenStreetMap (OSM). Navigate while on the trail using the trail tracking. Also, bookmark favourite trails and create lists.
Pro version opens up the option to download offline maps and see maps in 3D. It also gives users alerts when they go off-trail and has a Lifeline feature that notifies a chosen friend or family member of your real-time trail progress. AllTrails Pro introduces air quality, weather, pollen levels, and light pollution.
Features:
Search trails by search bar, location, activity type. Users can also filter trails by various criteria such as length, elevation gain, and if the trail is dog friendly. Use the navigate feature to find your way to the selected trail. AllTrails is a partner of 1% for the Planet, One Tree Planted, and Leave No Trace.
Pros:
For a feature and information-rich app, AllTrails is easy to navigate and use. It offers quite a personalised experience if you want it, from curating favourites lists to logging your outings. Access to 300,000+ trails in the free version is also a major benefit.
Cons:
Some of the waypoints and other information is entered by other users. This can result in irrelevant or inaccurate information. Users also need AllTrails Pro if they want to use a map without a data signal.
Price:
Komoot Maps
Best for planning your adventures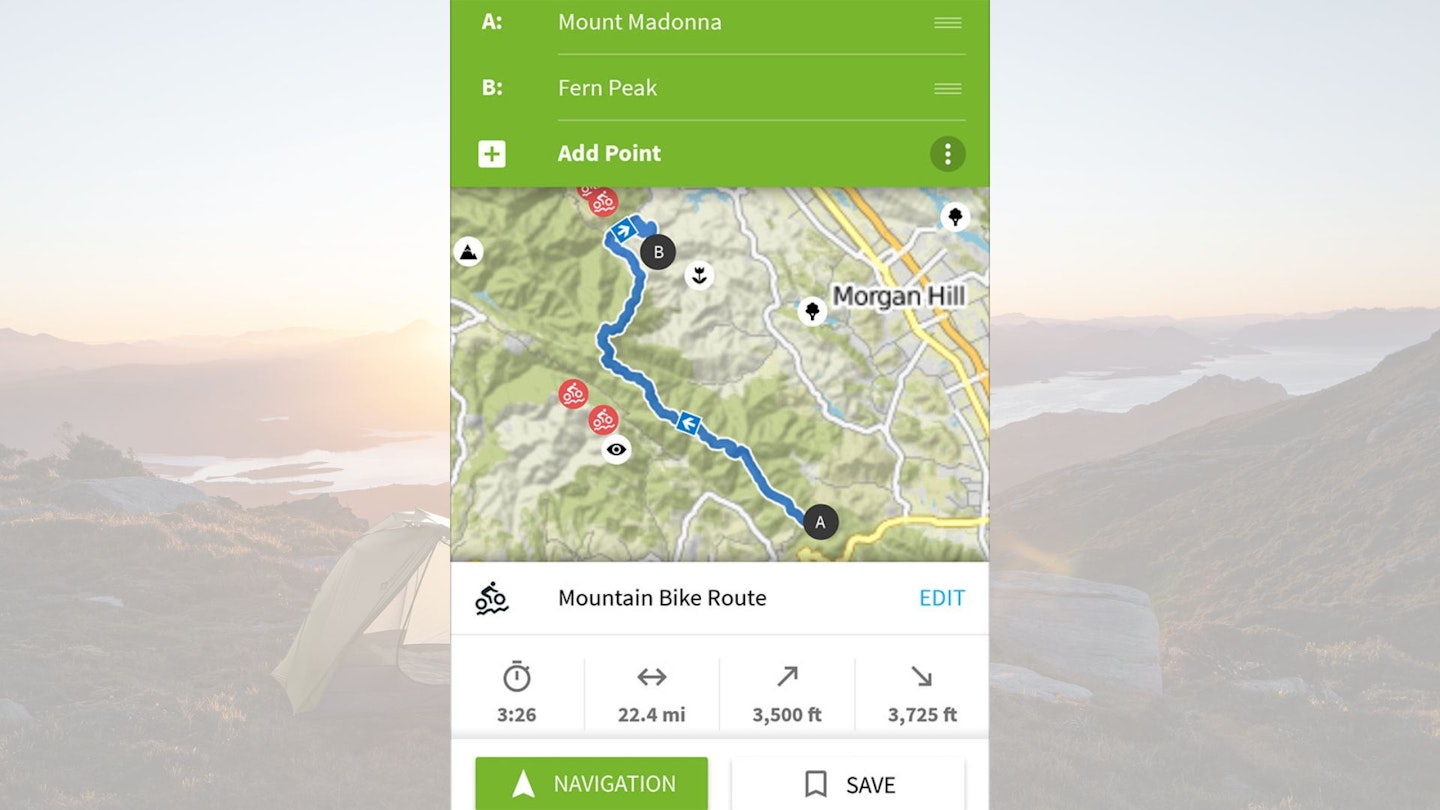 Available on:
Maps:
Base map with 20m contours when zoomed in, streams, gradient shading and a significant number of footpaths marked.
Sport-specific maps including the Hiking map which highlights long-distance trails like the Pennine Way and shorter trails colour coded for difficulty, from T1 (no worries) to T6 (Alpine level). No OS maps.
Features:
Worldwide offline mapping, sport-specific maps for MTB, cycling and hiking; multi-day route planning and on-tour weather updates with relevant reminders like to bring more water or expect strong headwinds. It also offers offline, turn-by-turn navigation.
Pros:
Route planning is user-friendly and fun. Pinpoint your starting point, add a destination and it will come up with a sport-specific route for you based on your fitness and including details such as waytype (e.g. path or road) and surface (e.g. gravel or unpaved).
It's quick and accurate enough to inspire hours of map-based explorations, even of areas you know well. There's also a library of route collections, some algorithmically generated 'smart tours' and others authored by users with comments and photographs.
Cons:
No OS maps, so those wanting a higher level of detail may be disappointed. In more mountainous areas, you'd be wise to supplement with a printed OS map or guidebook.
One trial route generated up Sgurr Alasdair on Skye is described as 'intermediate', on 'mostly accessible paths', with 'sure-footedness required' which doesn't convey the severity of the route's relentless scree slope and extremely exposed finishing scramble.
Price:
Single region: £3.99 once | Region bundle: £8.99 once | World pack: £29.99 once | Premium: £59.99 per year
FATMAP
Best for technical mountain terrain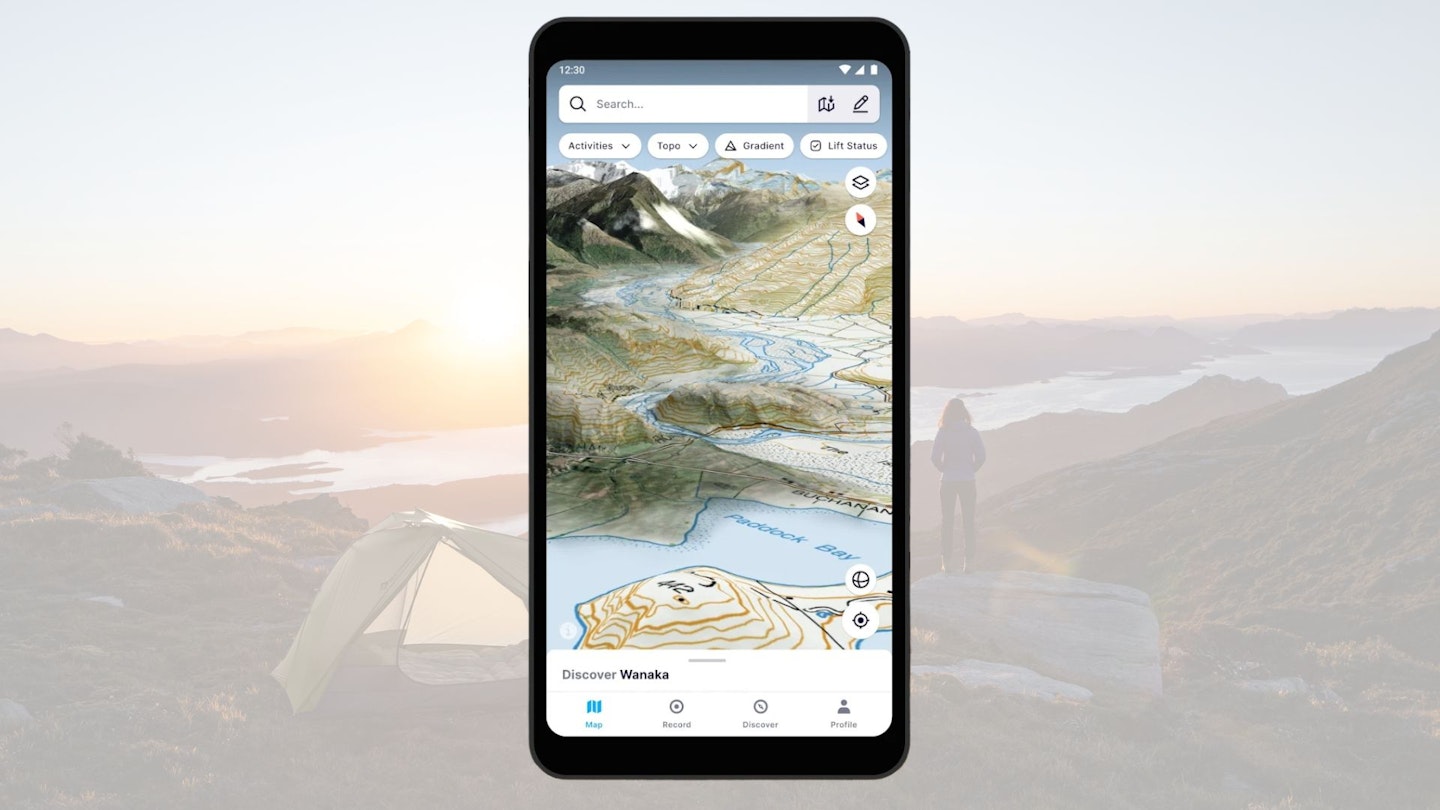 Available on:
Maps:
Free version base map with 10m contours, colour-coded gradients, and significant navigational details such as streams and footpaths marked.
Premium includes OS and equivalent topo maps for Switzerland, France, Austria, Germany, Spain, Norway, Sweden, New Zealand and US.
Features:
Gradient and avalanche risk heat maps; slope aspect, elevation colour-coding (though because this is scaled to 8000+m, it's not super useful for the UK), and flat areas – this last one is very useful for seeking out camp spots but doesn't include water bodies so beware. Detail on snow quality can be useful in winter.
Pros:
Fatmap is developed specifically for mountain sports, from mountaineering to fat biking to paragliding. The detail provided is unique among nav apps and particularly useful in winter for safe route-planning in avalanche-prone areas. It also gives qualified professionals free premium access, so many of the community routes are written by qualified guides.
It's jam-packed with specialist info and routes tailored to activities, each with their own grading system. Premium membership also gives you a range of discounts for outdoor brands. Fatmap prides itself on providing 3D mapping, but if you're used to 2D this can be distracting. Though you can switch to 2D on the web version, you can't on the app.
Cons:
Creating your own route takes a bit of getting used to. The snap function takes the labour out of plotting where there are paths. Where there aren't, the line automatically curves with the contours, which can be alternately useful and annoying.
Price:
FATMAP Explore £29.99 per year, or free to qualified guides and outdoor educators via 'Pro Access'.
Seek by iNaturalist
Best for flora and fauna spotting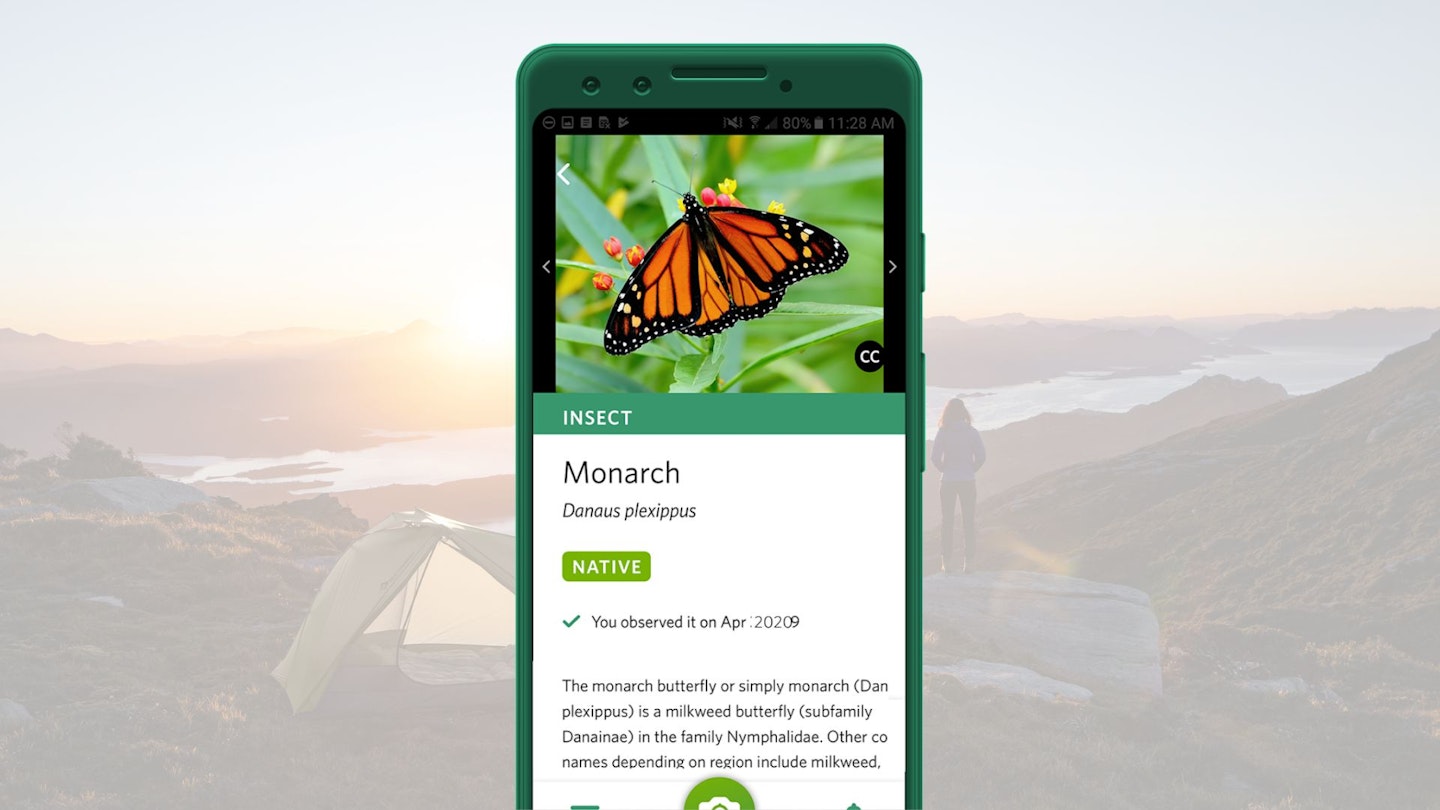 Available on:
About:
If you want to up your natural world knowledge but are struggling to commit the details to memory, then this is the app for you. Seek uses your phone's camera and the power of image recognition technology to identify plants and animals. You can even earn badges by observing different wildlife.
Price:
Free
Star Walk 2
Best for stargazing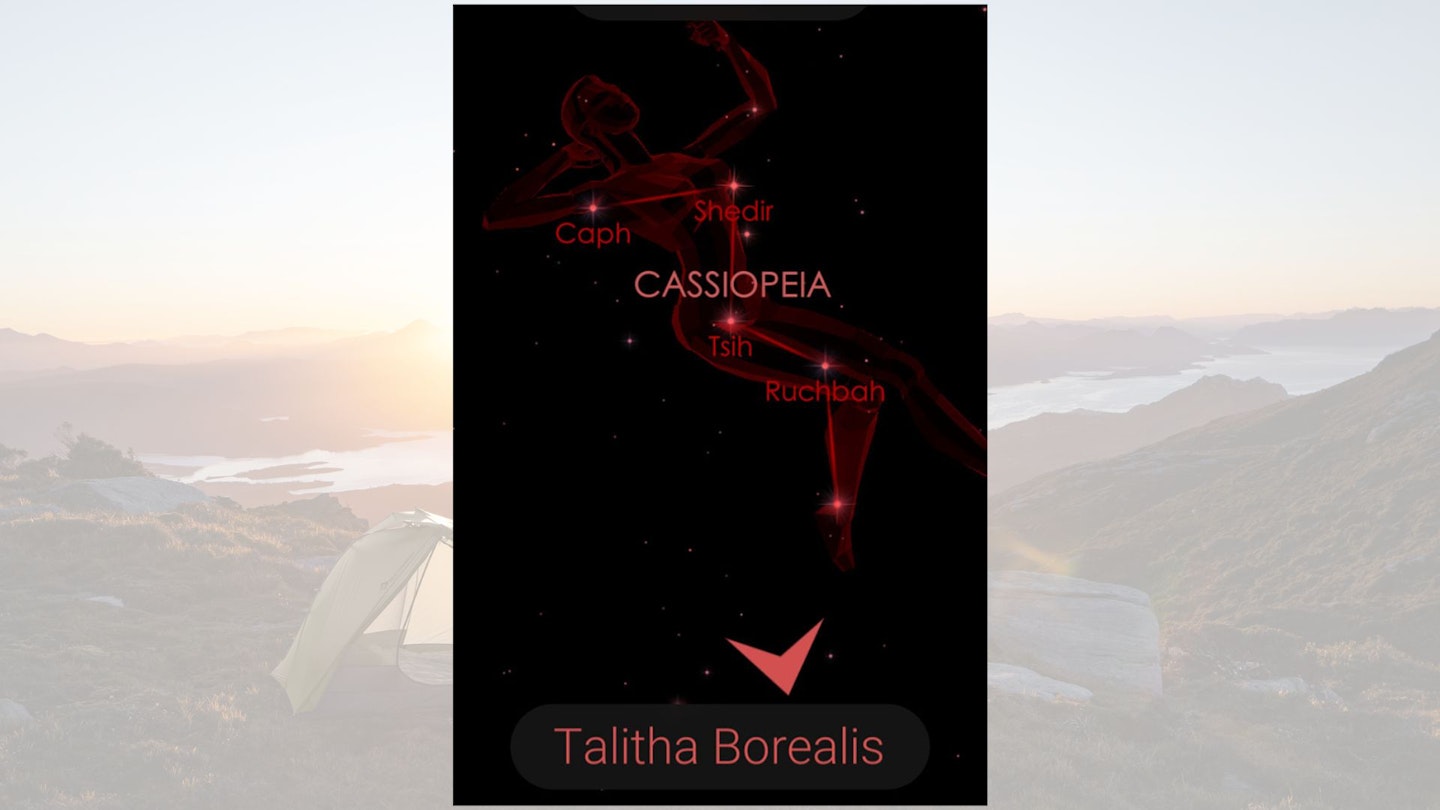 Available on:
About:
This app makes use of your phone's camera and GPS to identify celestial objects in the night sky above you. Whether it's stars, planets, or entire constellations, get more information about what's going on above your head on your next wild camp with this fascinating and simple to use app.
Price:
Free
Don't forget to subscribe to the Live For The Outdoors newsletter to get expert advice and outdoor inspiration delivered to you inbox!
For the latest reviews - including extra photos and kit that won't appear online - pick up a copy of the current issue of Trail magazine!