There are increasingly few places into which mobile phone coverage does not extend. However, even within the UK those places do exist, and once you start travelling overseas there are many destinations around the globe in which phone signal either cannot be relied upon, or simply does not exist.
Although there are benefits and rewards in being 'off-grid', when our travels take us into potentially dangerous territory – such as the mountains – being able to stay in touch and summon help when required is a near essential safety net. This is where the ZOLEO Global Satellite Communicator comes in.
What is the Zoleo?
The ZOLEO Global Satellite Communicator measures and weighs roughly the same as a deck of cards. Despite its compact size, in enables your phone to send texts and emails via the Iridium satellite network – the only network to offer coverage over every inch of the planet, including the North and South Poles and every inch of land, sea or sky in between.
What does the Zoleo do?
By connecting to your smartphone via the dedicated ZOLEO app, the communicator allows you to send and receive text messages and emails, send safety 'check-ins', activate an SOS alert to Global Rescue, access non-emergency medical advice 24/7, and even provide a breadcrumb trail of your journey so concerned parties can track your progress.
How does the Zoleo work?
This is where things get clever. If Wi-Fi or a mobile signal is available, the ZOLEO app will make use of that, allowing your phone to function as it would without the communicator with no deductions are made from your ZOLEO plan allowance. However, in environments without such coverage, ZOLEO will automatically switch over to the Iridium satellite network, ensuring you can stay in touch at all times and in all places.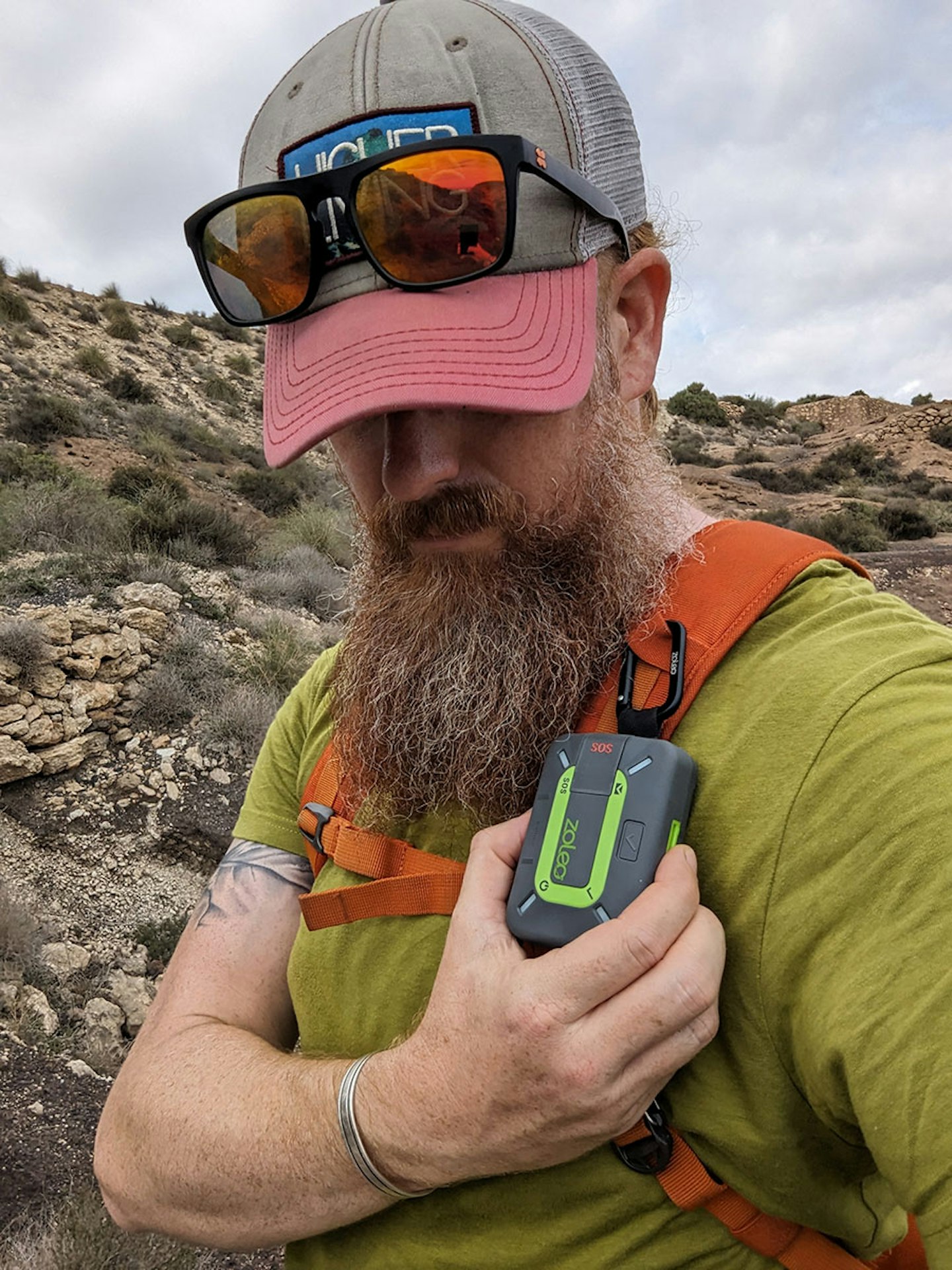 What does the Zoleo cost?
Satellite communication devices and subscriptions can be complicated and costly. Not so the ZOLEO:
ZOLEO Global Satellite Communicator: £199

Activation cost: £23
Once you have purchased a Communicator you'll need to sign up to a monthly plan to use it. There are three different plans, all of which offer unlimited free Check-in and SOS messages, plus access to medical advice. The only variation is the number of free satellite messages you're able to send and receive:
Basic: £18 per month, 25 included messages (£0.55 per additional message)

In Touch: £32 per month, 250 included messages (£0.55 per additional message)

Unlimited: £58 per month, unlimited messages
There's then the option to add the Location Share+ option to your subscription. This includes unlimited location share messages and lets you to share your location and breadcrumb trail, displayed in a map, with up to five check-in contacts on a user-selected interval.
Location Share+ subscription: £4.50
Perhaps best of all, though, if you don't need to use the ZOLEO, there's an option to suspend your plan, meaning you can activate it for the months when you'll need it, and pause your subscription to save money when you don't.*
Paused plan: £3.50 per month
*Ts&Cs apply.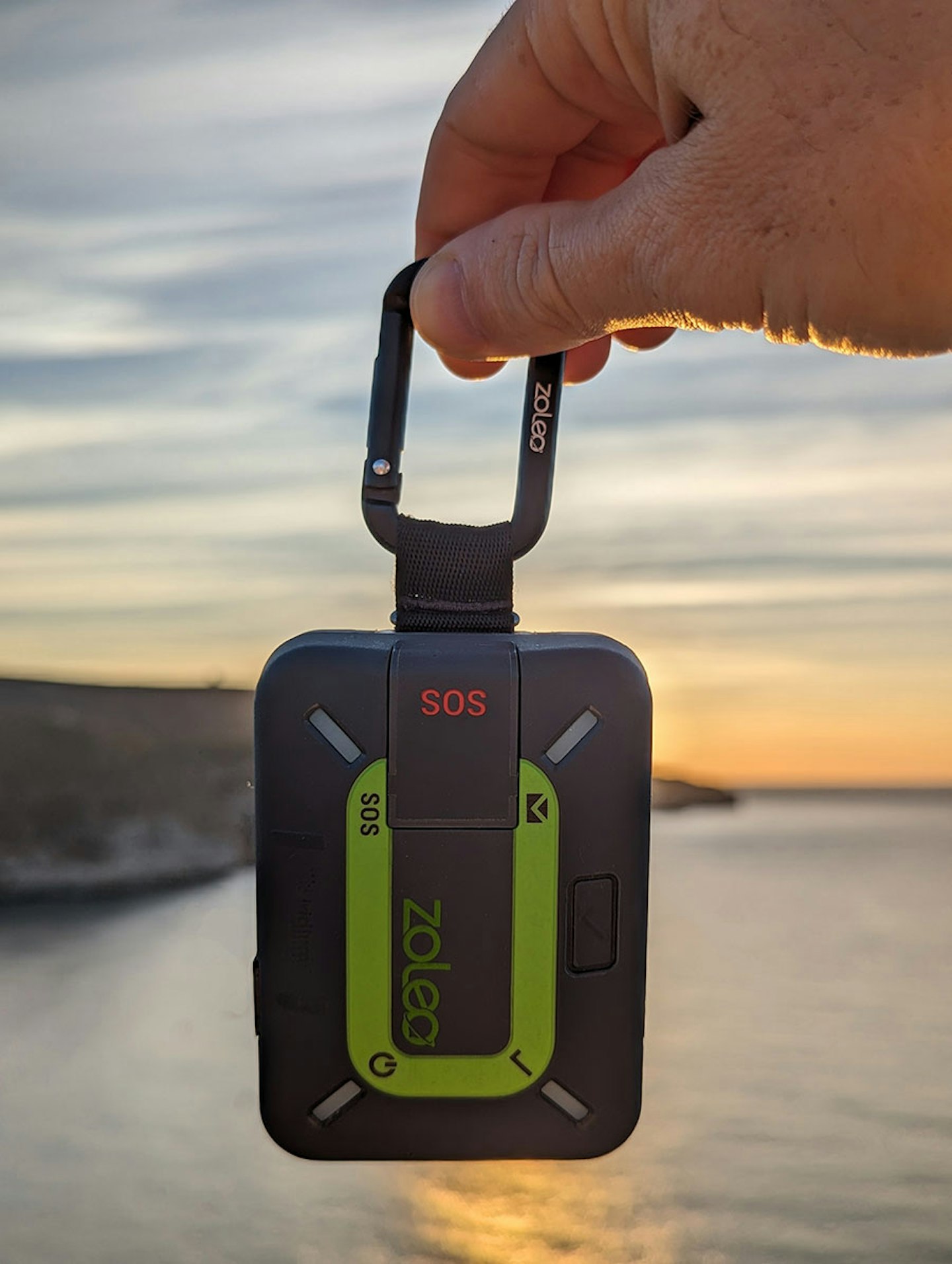 Do you need the Zoleo?
That's the big question. If you do all your walking in the UK and only ever in areas with good phone coverage, then, in all honesty, you probably don't need the ZOLEO. But if you ever stray into areas where mobile signal cannot be guaranteed, particularly if its overseas or in potentially risky environments, then it's certainly worth considering. The ZOLEO Global Satellite Communicator is convenient to carry, simple to use, highly competitively priced, and a potential life saver.
For more information on the ZOLEO Global Satellite Communicator device, plus the various subscription plan options and accessories available, visit zoleo.com