A head torch should be a permanent accessory fixture in your hiking. While it might be tempting to assume that a head torch is only necessary if you intend to walk in the dark, even during the long days of summer an unplanned event could see lighting drawing in before you're off the hill.
Of course, if you're camping out then a head torch is even more critical. Pitching a tent, cooking a meal, or simply finding your way out of your sleeping bag to go for a midnight pee are all much harder in the dark.
So, we've established that a head torch is essential, but what should you be looking for? Read on to be illuminated by this guide...
Batteries
Most headtorches use AA or AAA batteries, but some use rechargeables. Consider how easy it will be to change the batteries, possibly in the dark with cold/wet hands and away from an electrical supply to recharge them.
Tilt function
This will allow you to direct the beam of light – for example to the ground ahead of you, a map, or to the tent guy line you are adjusting. This needs to be easily adjustable, but not so loose and floppy that it fails to stay in place once set.
Light output
Light output is measured in lumens – 80-100 lumens is suitable for camping and general walking, 200+ lumens is ideal for navigating open hillsides. Higher powers are useful for terrain with few features, and activities, such as mountain biking, running or skiing.
Burn time
The light output will dim over time as the batteries run down. The burn times provided by manufacturers are not always based on the same criteria, and they will vary with temperature and function settings, so they cannot always be trusted. Packing a spare headtorch or batteries is therefore always wise, and longer burn times are often a worthwhile benefit.
Operation
Buttons or dials are used to operate light output. The two important points to consider are: can the torch be operated with cold, wet and gloved hands in the dark; and could it turn on by itself in a rucksack pocket, leading to flat batteries?
Colour of light
Most headtorches are provided with standard white LEDs, and generally these are adequate for most purposes. However red LEDs are handy when you want to preserve your own night vision.
Headstraps
The headtorch is attached to a headband that needs to be adjustable to ensure a secure yet comfortable fit.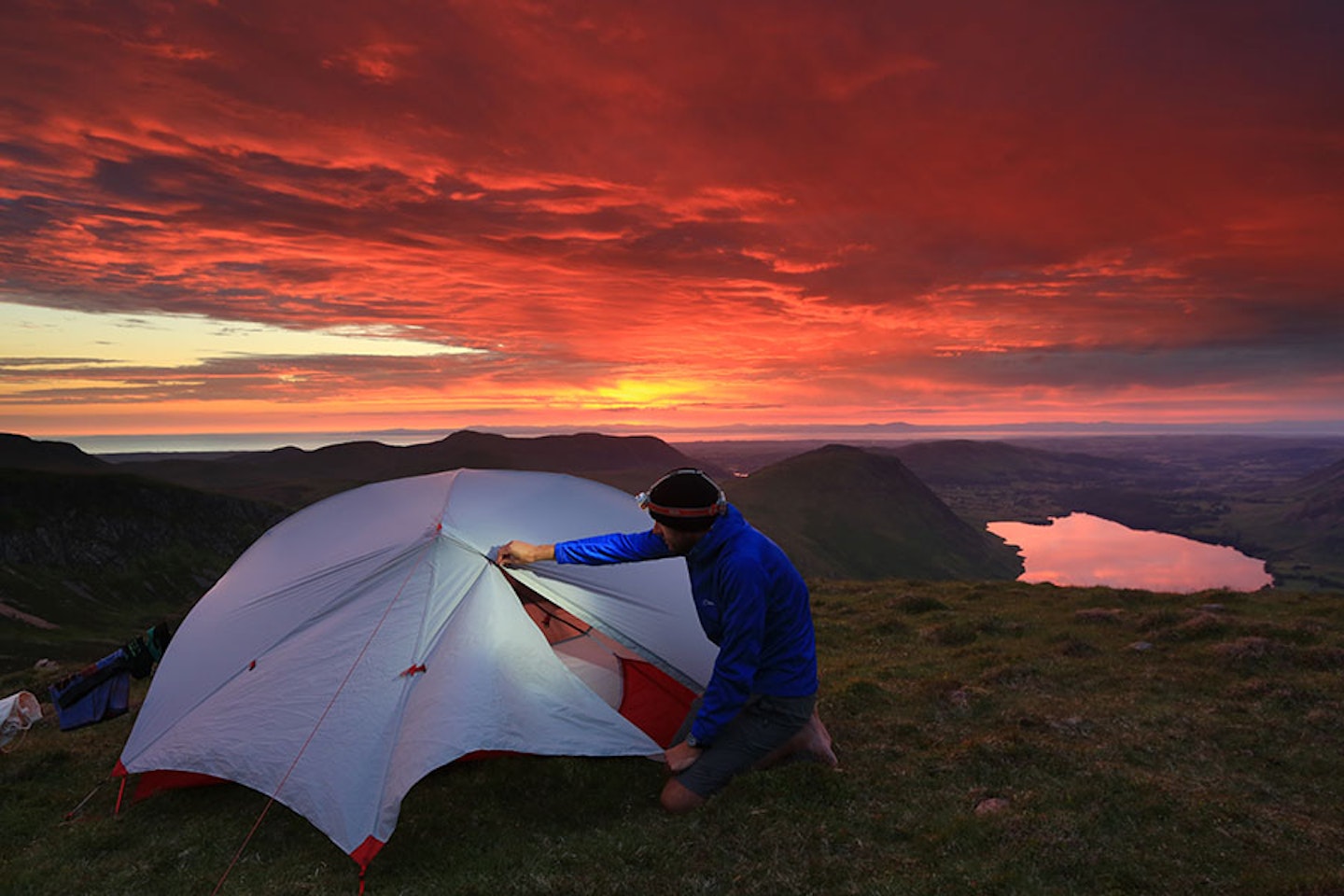 LFTO's top head torches:
Trail Magazine Best in Test
Description
Verdict: A powerful, technically advanced and highly weatherproof headtorch with impressive
Pros
Light modes for map reading
Very bright
Great weatherproofing
Cons
Ergonomics take getting used to, hybrids can be more versatile
Trail Magazine Best Value
Description
Verdict: A solid and straightforward all-rounder at a good price, the Qark is lightweight,
Pros
Good value
Lightweight
Comfortable
Cons
Not as tough as some
No battery level indicator
Get half-price digital OS Maps. Trail and Country Walking magazine members get 50% off an annual subscription to OS Maps for 12 months. Find out more here.
Don't forget to subscribe to the Live For The Outdoors newsletter to get expert advice and outdoor inspiration delivered to you inbox!