A quick story. A friend and I were exploring a remote area of crag. It was above a big drop, so we were roped together for safety. There was a point when I was low down on one end of the rope while he was high up on the other and we needed to communicate. The problem was that due to the wind, the layout of the crags, and our relative positions, neither of us could hear a thing the other was yelling. We even tried texting, but guess what? No phone signal. It all worked out in the end, but it could have been very different, and for the sake of just £30 we could have avoided the situation altogether.
You see, £30 will buy you a pair of these Forclaz WT100 walkie talkies from Decathlon. Now, it's fair to say that this gadget isn't exactly essential hillwalking gear. Maybe it's because we are all fired up by the new Top Gun film, or hooked on the latest developments in Stranger Things, but chatting via radio suddenly feels cool again. And in all seriousness, there are plenty of times when simple, mobile network-free communication could be a godsend.
Whether it's managing a group between a leader and a back-marker, sending your kids off to play on a family campsite, or staying in touch with a fellow adventurer as you explore different parts of a peak, reliable radio communication can increase safety, add reassurance, and introduce an element of fun. Do they need to be used all the time? Absolutely not. But on the odd occasion where they could provide genuine benefits, here's what the WT100s have to offer…
Five things you need to know about the Decathlon Forclaz WT100 walkie talkies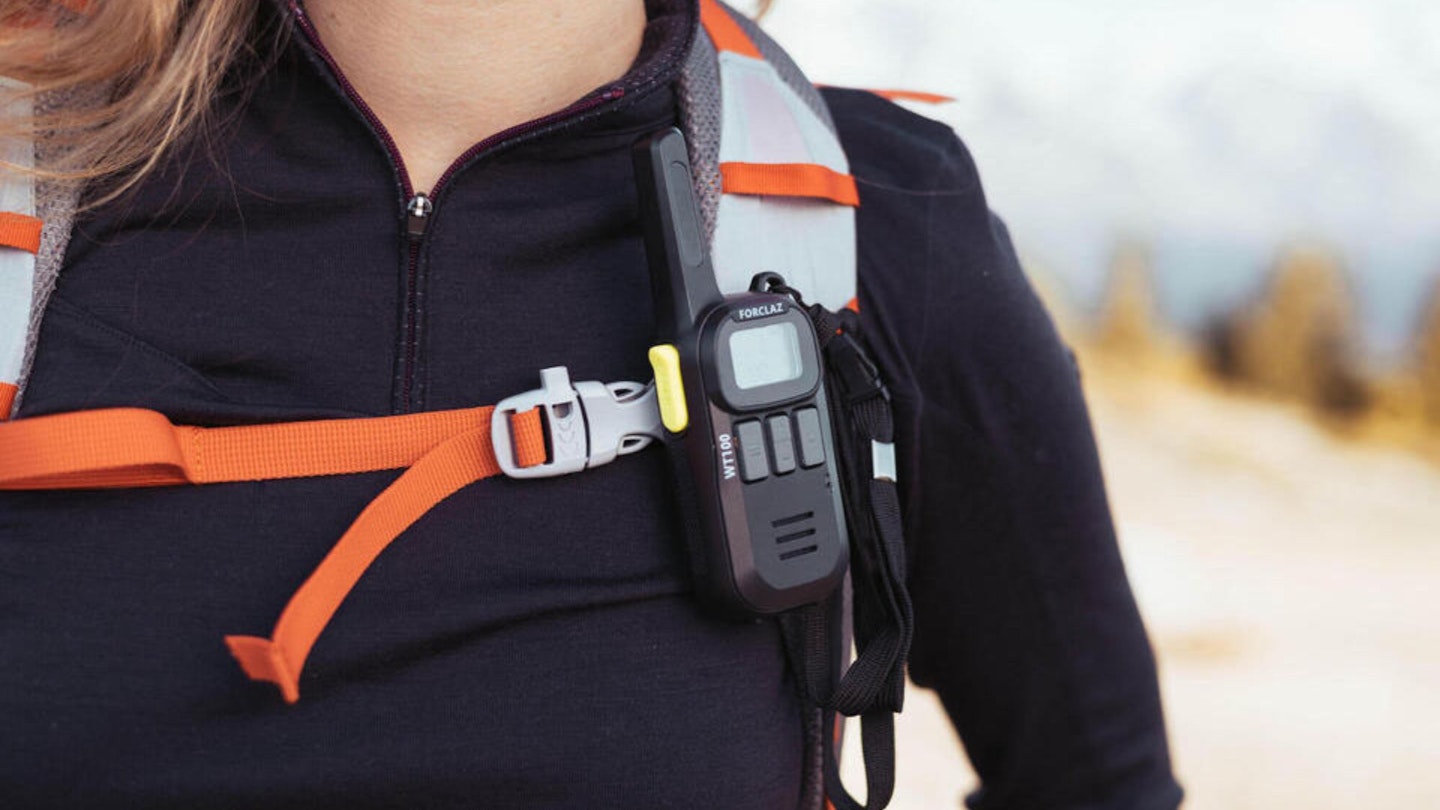 Impressive range
Despite their compact size, these petite walkie talkies have a range of up to 5km. This relies on a clear line of sight, and does decrease in more complicated terrain, but even then two people should still be able to remain in clear communication up to 300m apart.
Easy to use
With minimal buttons and intuitive operation, you don't need to memorise a complicated instruction manual in order to use these. Once set to matching channels, a simple 'push to talk' button is the main control.
Light but tough
Each device weighs just 145g – even if you're carrying both in your pack you'll barely notice them. They're fairly small too, only marginally larger than a pack of playing cards due to their antenna. But they're not fragile, featuring shock and fall-resistant cases and screens. Unfortunately, they're not waterproof though.
Carrying options
The pair come with adaptable carrying options including a belt clip (which could also be attached to a rucksack strap) and a neck lanyard. Both are removable, and stripped of appendages the walkie talkies will slip easily into a pocket.
Conventionally powered
The WT100s come with USB rechargeable 600mAh NiMH AAA batteries (each takes 3), which will provide around 10 hours of use (assuming 90% on stand-by, 5% in transmission, 5% in reception). In an emergency, regular AAA batteries could be used.
Specs
Size 150 x 50 x 37mm (incl antenna and clip | Weight 145g | Channels 9 | Sub-channels 121
Trail verdict:
A mountain essential? Probably not. But if you need to stay in contact with your hiking mates when out and about, these are perfect for the job.
Other mountain comms kit
Whet your whistle
Description
The Fox 40 Sharx whistle is one of the loudest (initiate Jeremy Clarkson voice) in the world. More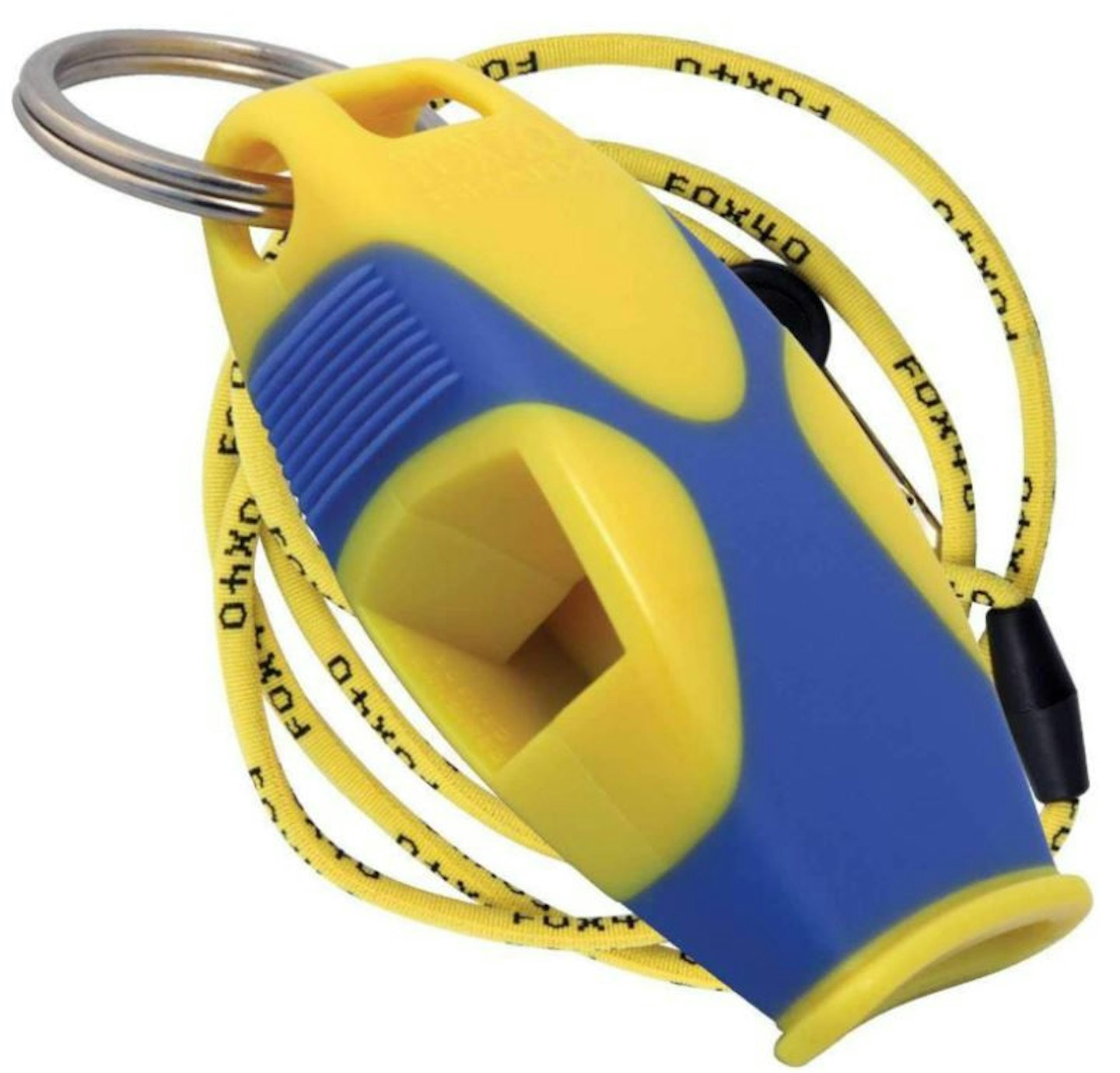 Space-age messaging
Description
The Zoleo Global Satellite Communicator provides a subscription service and takes phone signal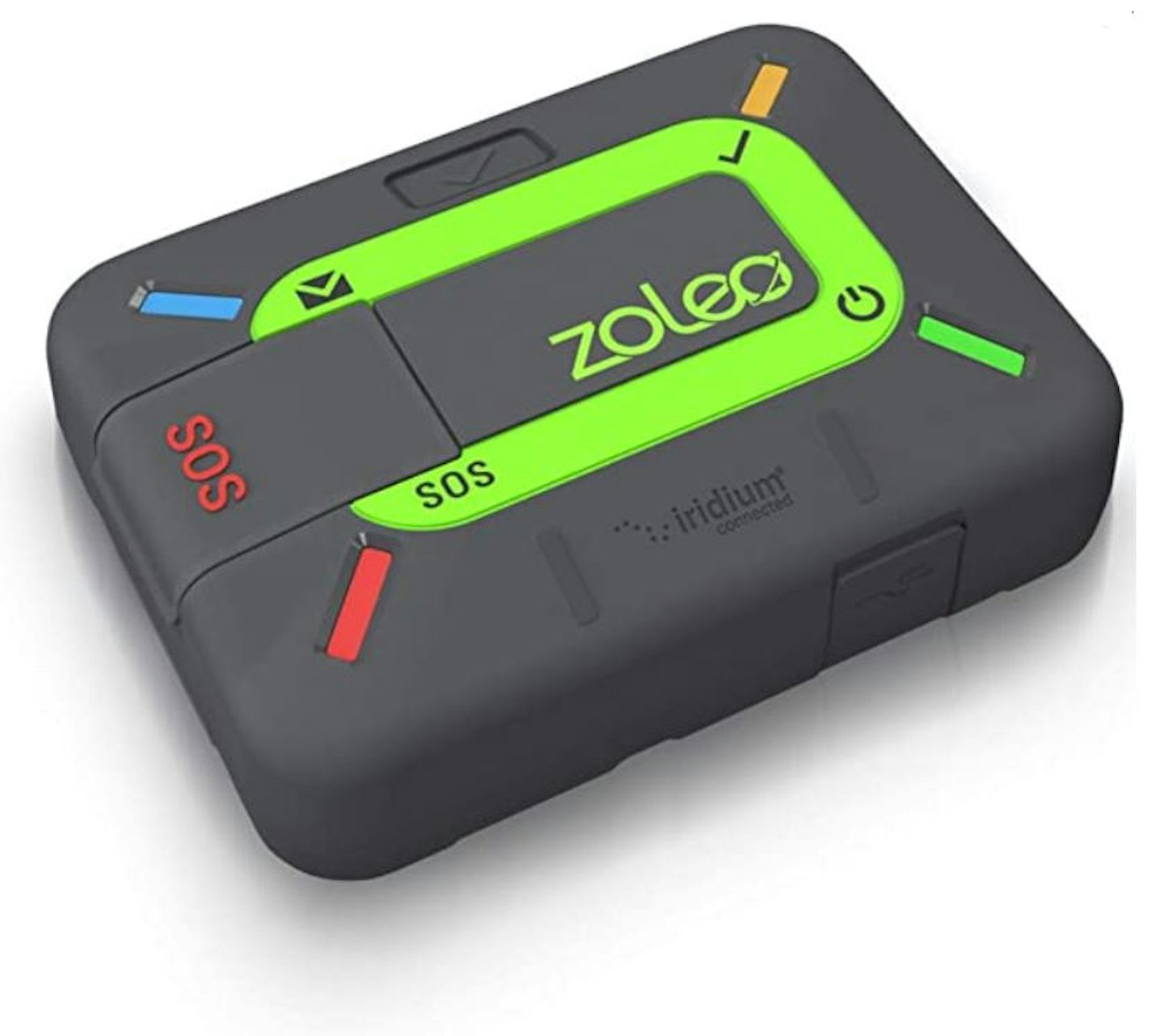 Hear as well as listen
Description
The Shokz OpenMove headphones aren't headphones in the typical sense. Rather than sitting over
Don't forget to subscribe to the Live For The Outdoors newsletter to get expert advice and outdoor inspiration delivered to your inbox!
For the latest reviews - including extra photos and kit that won't appear online - pick up a copy of the current issue of Trail magazine!