The clocks have gone forward, the days have started stretching and the temperatures are rising, which means it's time to start planning your summer camping adventures. Whether you're a luxury camper, a parent with young kids or a backpacker ready to hit a long-distance trail, having the right kit can make or break a camping holiday.
With a long history that stretches right back to the dawn of the twentieth century, Coleman is one of the most highly-trusted tent and camping brands around. With a range that includes everything from two-person shelters to deluxe family camping tents, there's a Coleman tent for every style of camping. Here we take an in-depth look at the new Octagon Grey tent, plus some of the other highlights from Coleman's updated and enhanced 2023 collection.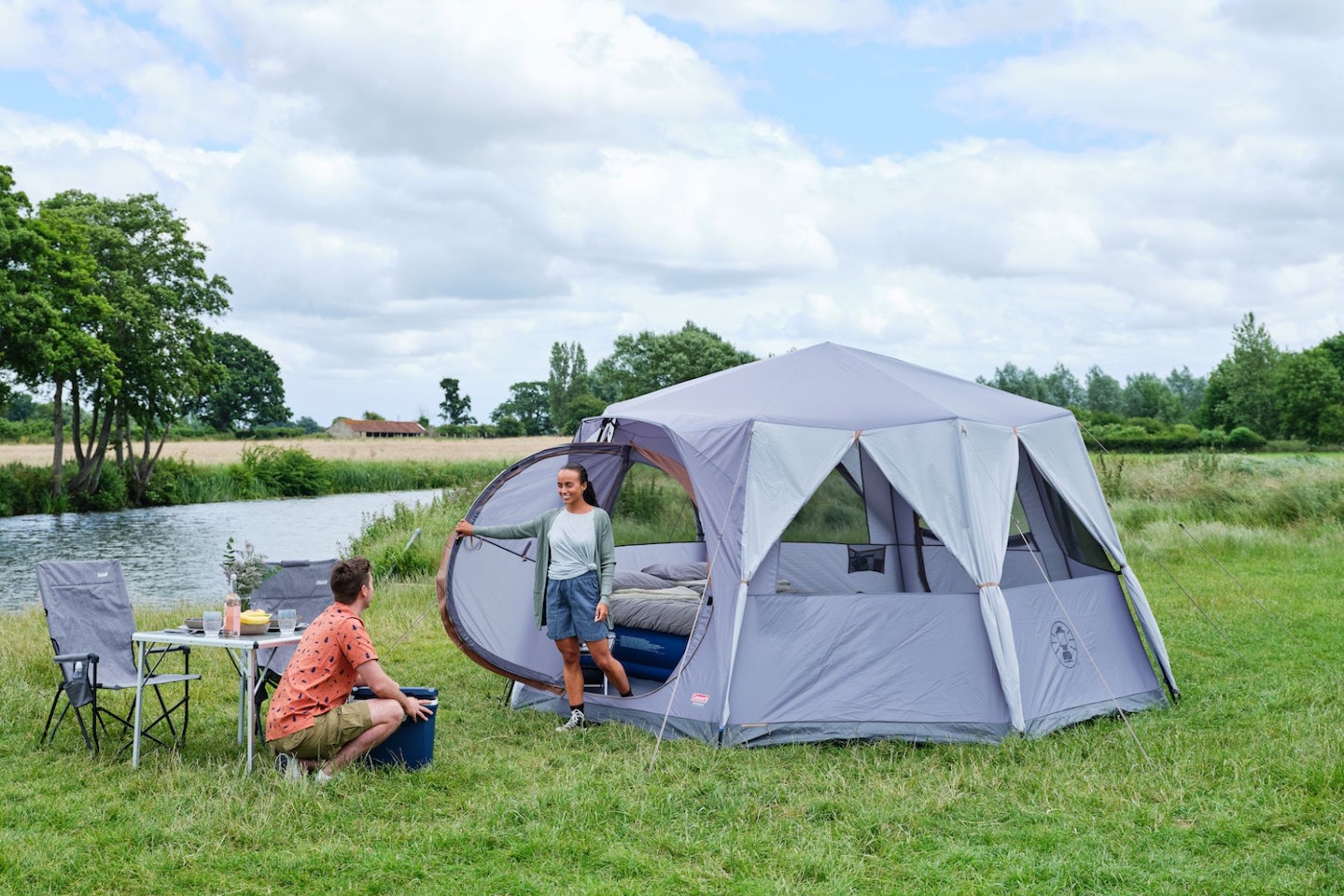 New for 2023 Coleman's popular Octagon tent is now available in a stylish grey colourway. With a light, spacious and airy interior that is big enough to sleep up to eight people, the Octagon is a distinctive tent that is sure to stand out on the campsite. Full head height throughout makes it a great option for taller campers too.
Offering a full 360° view of your surroundings, this is a tent made for panoramic pitches as you can completely open up six of the eight sides. The two remaining panels are doors and one of them features Coleman's patented hinged door for easy entry and exit. If there's rain heading your way, the fully taped flysheet made from waterproof fabric (rated at a hydrostatic head of 2,000mm) and a sewn-in bathtub-style groundsheet provide reliable protection from the elements.
Like all Coleman tents, it's designed for quick and easy pitching. In fact, the Octagon Grey can be erected in just 15 minutes thanks to the self-supporting design and colour-coded steel poles.
Accessorise your Octagon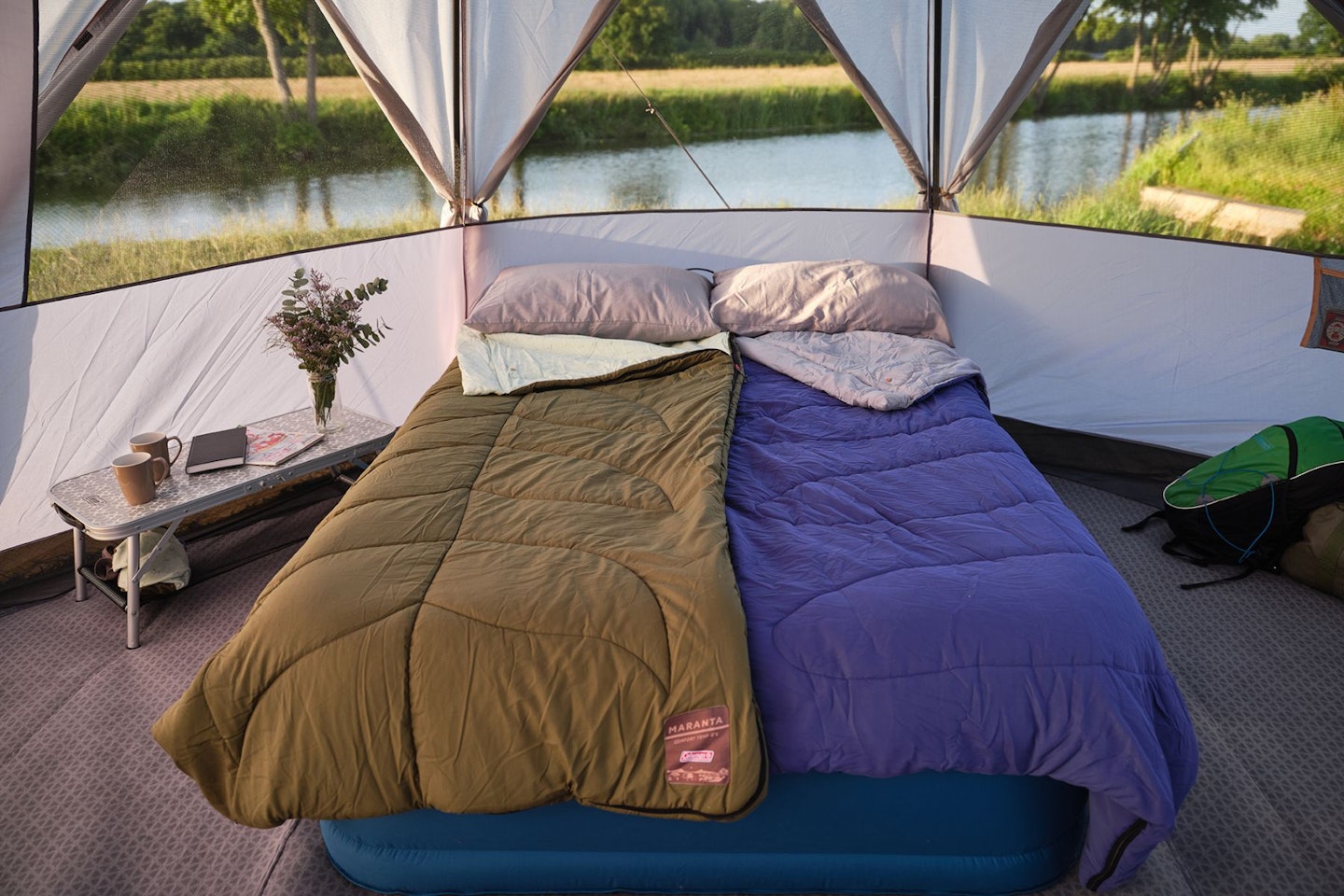 Lovers of the Coleman Octagon range will be pleased to hear that there's also a brand-new Octagon Extension, which provides additional living and storage space. Thanks to large window panels the Octagon Extension ensures you have well-lit area to sit and eat whilst sheltering from the elements.
The Octagon Extension's neutral colourway means it pairs perfectly with the Octagon Grey but, it will also fit all existing Octagon 8 and Octagon BlackOut tents. Thanks to its hybrid steel and fibreglass poles, it is sturdy yet lightweight. So, you won't have to worry about how you carry it from your car to your chosen pitch but, you can rely on it for many years to come. It also comes with two king poles to convert the door panel into an added sheltered canopy.
For those who love their creature comforts, there's also the option of buying a specially designed octagonal carpet - ideal for cold nights when you want some extra warmth and comfort underfoot.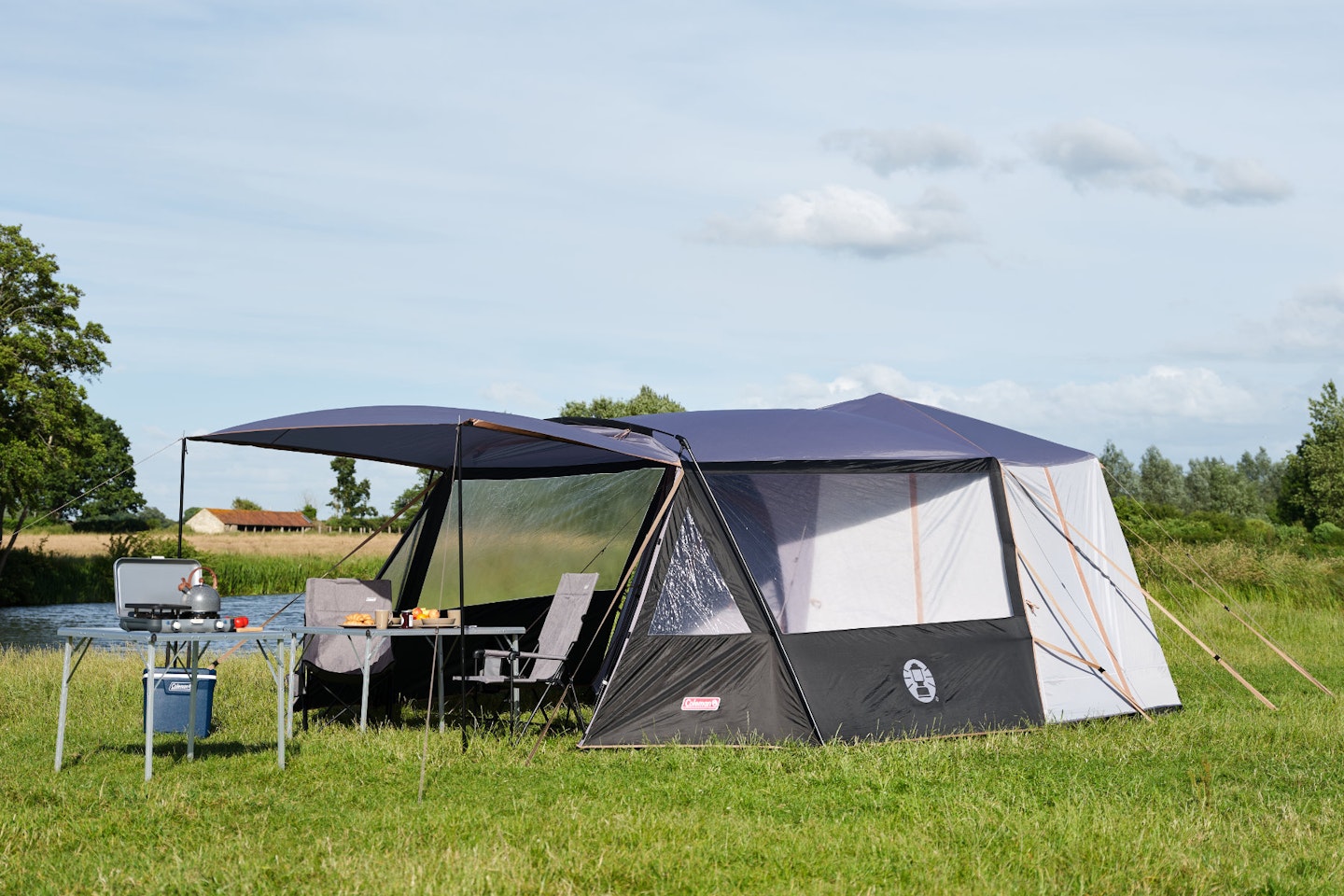 Modern makeover
The Octagon Grey isn't the only Coleman tent to get a makeover this year. The brand has also given its tried and tested range of active tents a colour refresh for 2023. These new tents feature a modern monochromatic dark and light grey colour scheme with lime green accents that will ensure your camp looks great wherever you pitch up.
The tents that now feature this fresh, modern look include the Bedrock, Cobra and Darwin models, and range from a two-person to four-person tent. We'd say the best option for festivals, weekend camping trips and touring holidays is the Darwin 4+, an easy-to-pitch, four-person dome tent with a peaked porch for optimum headroom.
The Darwin 4+ offers excellent value. There's plenty of space to store muddy boots and gear. The 3,000mm hydrostatic head, combined with fully taped seams and a sewn-in groundsheet, will keep you dry when it rains, while highly flexible, lightweight fibreglass poles are designed to cope with windy weather. Also, for extra peace of mind, in the unlikely event of a campfire accident, the self-retardant flysheet will self-extinguish and not flare dangerously out of control.
Highlights from the Coleman 2023 range: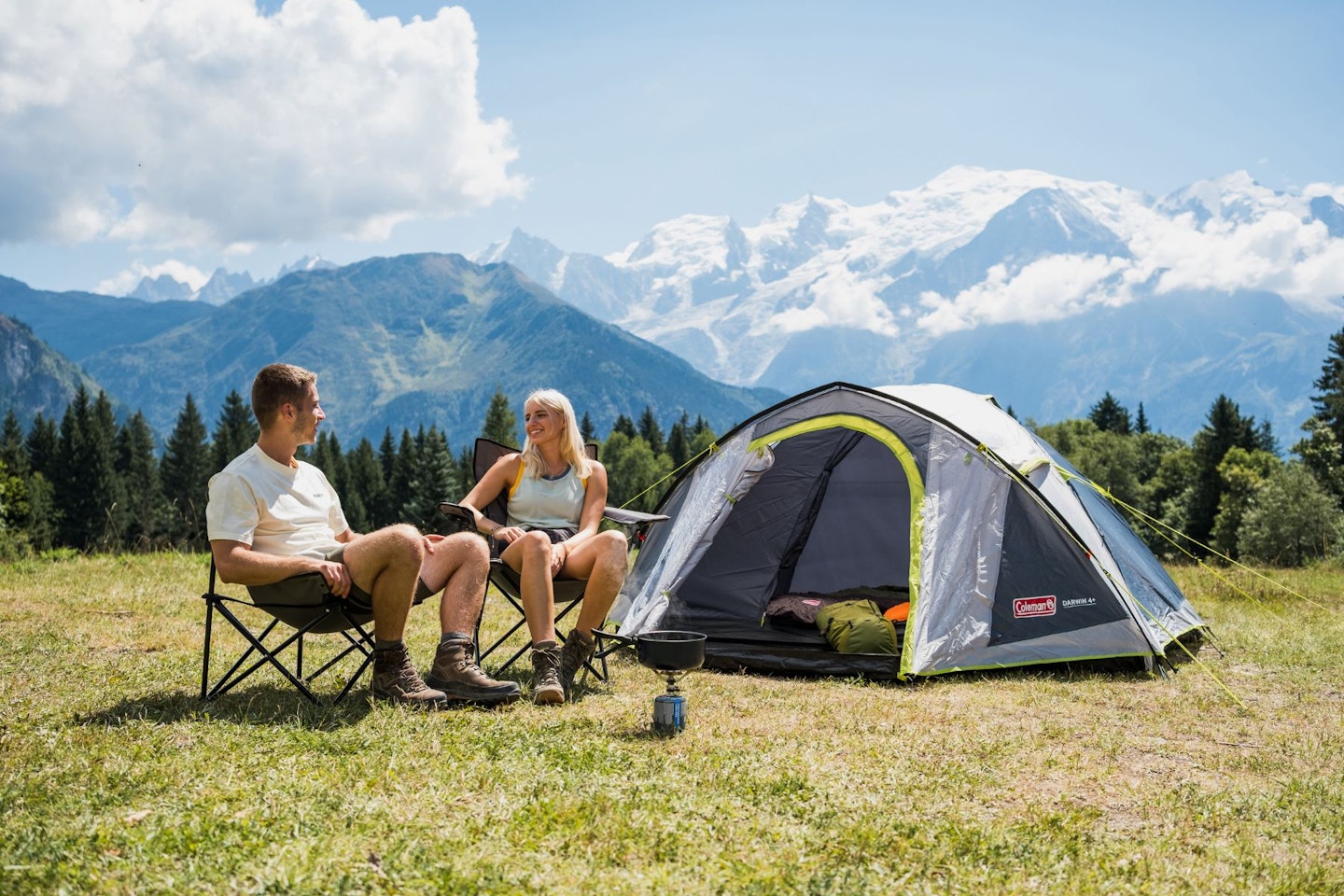 Octagon Grey
Price: £379.99
Sleeps: 8
Weight: 20.7kg
Dimensions: 430 x 400cm
Octagon Extension
Price: £199.99
Living area: 11.6 m²
Pack size: 64 x 28 x 28 cm
Darwin 4+
Price: £149.99
Sleeps: 4
Weight: 6.2kg
Dimensions: 280 x 330cm
For more information and to find stockists, visit www.colemanuk.co.uk
Get half-price digital OS Maps! Trail magazine members get 50% off an annual subscription to OS Maps for 12 months! Find out more here.
Subscribe to the Live For The Outdoors newsletter to get expert advice and outdoor inspiration delivered to your inbox