If you're looking for a tent to take up the hill, you've permission to decamp and go in search of something more suitable. But if you're looking for the ultimate basecamp, settle down. After a day walking, you'll want somewhere comfortable to kick off your boots and if you've kids/dogs in tow but can't stretch to a B&B, you're looking at the next best thing.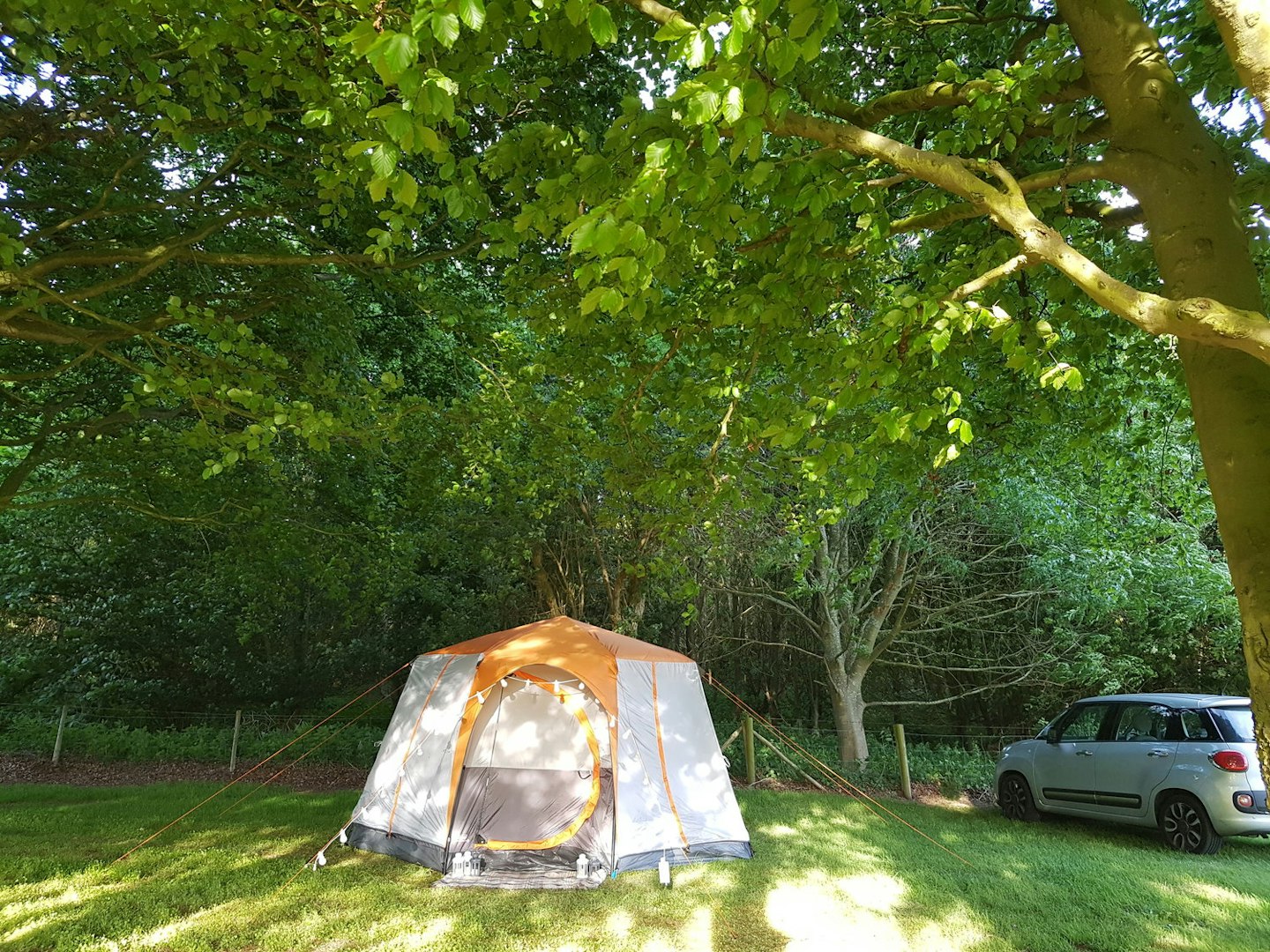 When we put it to the test, we were impressed with how easy it was to erect – all the poles are colour coded and snap in place easily – just listen for the click. With it being an octagonal design, once you've got the hang of one side, the next is a doddle. Once we'd battled the wind, it took about 30 mins to get it out of the bag and into the ground but now we know how, I'd anticipate we could shave at least 10 minutes off that which, if you're enjoying a wet weekend in Wales, you will appreciate.
Probably the most unique thing about this tent is that it offers a panoramic view thanks to its 6 side openings which are best utilised if you're slap-bang in the middle of scenic spot rather than pitched next to a nude old guy.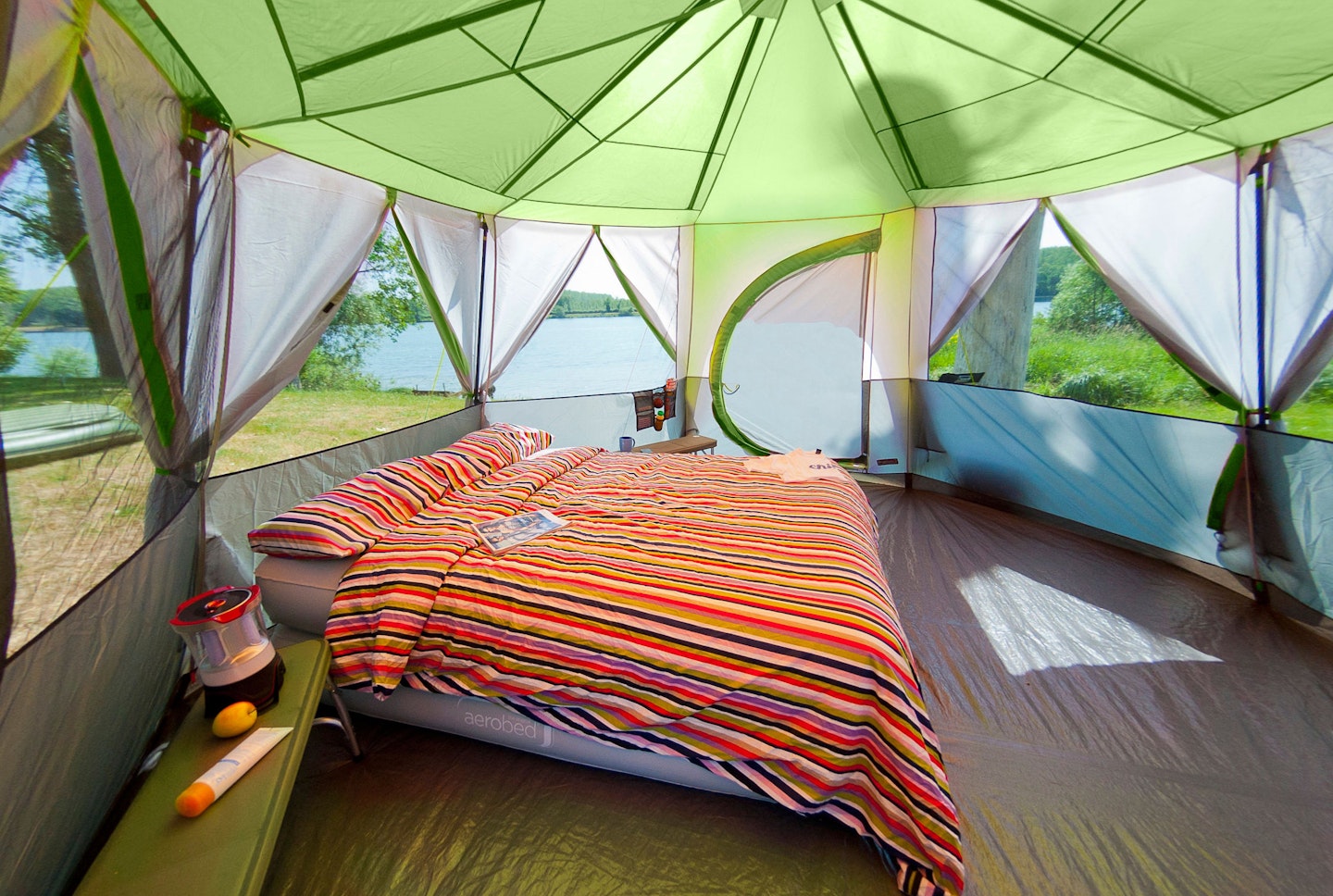 The hinged door is a nice touch too, but more of a style feature than a necessity, possibly a bit fussy for some. There's two colourways to choose from – orange and green so Coleman are definitely hoping to attract the glampers here rather than those who want to blend into the scenery. Subtle, it is not.
SPECIFICATIONS
Capacity 8 persons
Flysheet material PU-coated polyester
Groundsheet material PE Integrated
Poles steel
Internal dimensions (length x width x height) 235x88x71cm
Packed size 85x30cm
Weight 27kg
VERDICT
Fast to erect and fun to boot make this a great tent for active families who have planned a walking holiday but want to stay well and truly at ground level.